Dell XPS 15 (2016) review
The best Windows laptop you can buy, but bigger and in 4K
Look, there's no easy way of saying this… Dell laptops are cool now.
Ever since the XPS 13 blew us away with its slick design, gorgeous screen and brilliant keyboard, Apple's own MacBooks have lost a little of their lustre. Especially since they're so prohibitively expensive – thanks for that, Brexit.
That means the Dell XPS 15 may just be the best 15-inch laptop you can get your hands on. Essentially a bigger version of this year's XPS 13, it's a 4K, Windows 10 ultrabook for power-users. Even if it still costs a pretty penny to own.
So is this the Dell to get? We've given the XPS 15 a thorough workout to find out.
Dell XPS 15 display & design: a screen of dreams
The biggest reason for Dell's renaissance? Its laptops actually don't look as though they've been made for Slough-based sales executives anymore. Much like Apple's MacBook Airs, the XPS range is built from an alluring aluminium shell, while its lush insides are a carbon fibre affair. Basically, the XPS 15 is lovely thing to look at by any standard.
Most of that is to do with its stunning 15.6in InfinityEdge display, which is good as any laptop screen you can get your hands on. With a 4K, 3840 x 2160 resolution it's great for whatever you're you're doing. Text is pin-sharp and easy to read when you're editing documents, while snatching half an hour with an episode of Rick and Morty on your lunch break is brilliant fun.
Unless you're streaming YouTube in QHD or editing video, you probably won't take much advantage of those 4K capabilities. That means you should probably settle for a cheaper Full HD model, which retains the same max brightness of 350 nits for brilliant viewing angles – even on a particularly sunny day.
You'll also miss out on touchscreen capabilities this way as well, although we didn't use the ours all too much. Fewer smudges that way, you see.
From a pure design perspective, Dell's InfinityEdge screens are truly impressive as well. Why? They've got a super-thin 0.5mm bezel around their top, left and righthand edges. In comparison, the bezels on Apple's new MacBook Pro can be up to double the size.
Make no mistake, this is a premium bit of kit. One that'll happily squeeze into a packed rucksack at just 17mm thick. That said, portability isn't its strong point. Depending on how much you spend on your XPS 15 model, it can weigh almost 2kg. Indeed that's how the XPS 15 we tested stacked up and it was a right faff to carry around on the regular. Still at least you're given plenty of ports to get your work done. These include a HDMI slot, two USB connectors, a headphone port and a SD card reader.
Dell XPS 15 keyboard & trackpad: built to last
A laptop is only as good as its keyboard, so it's no great surprise that the XPS 15's is an absolute beast. In a good way, of course.
It's the same size as the one you'll find on and XPS 13. That means its keys are big, chunky and have plenty of travel, so you can type away on the thing for as long as you please without having your fingers cramp up in protest. Some people might prefer the satisfying clack that you get with the new butterfly mechanism on Apple's MacBook Pro, but the XPS 15 a great advocate for the old fashioned way of doing things.
It also comes with a huge trackpad that doesn't get in a tizz when you rest your palm on it. Accurate gesture controls in Windows 10 are supported, and you won't be obliged to plug in a mouse for even basic work.
Dell XPS 15 performance & battery: big on power, less so for stamina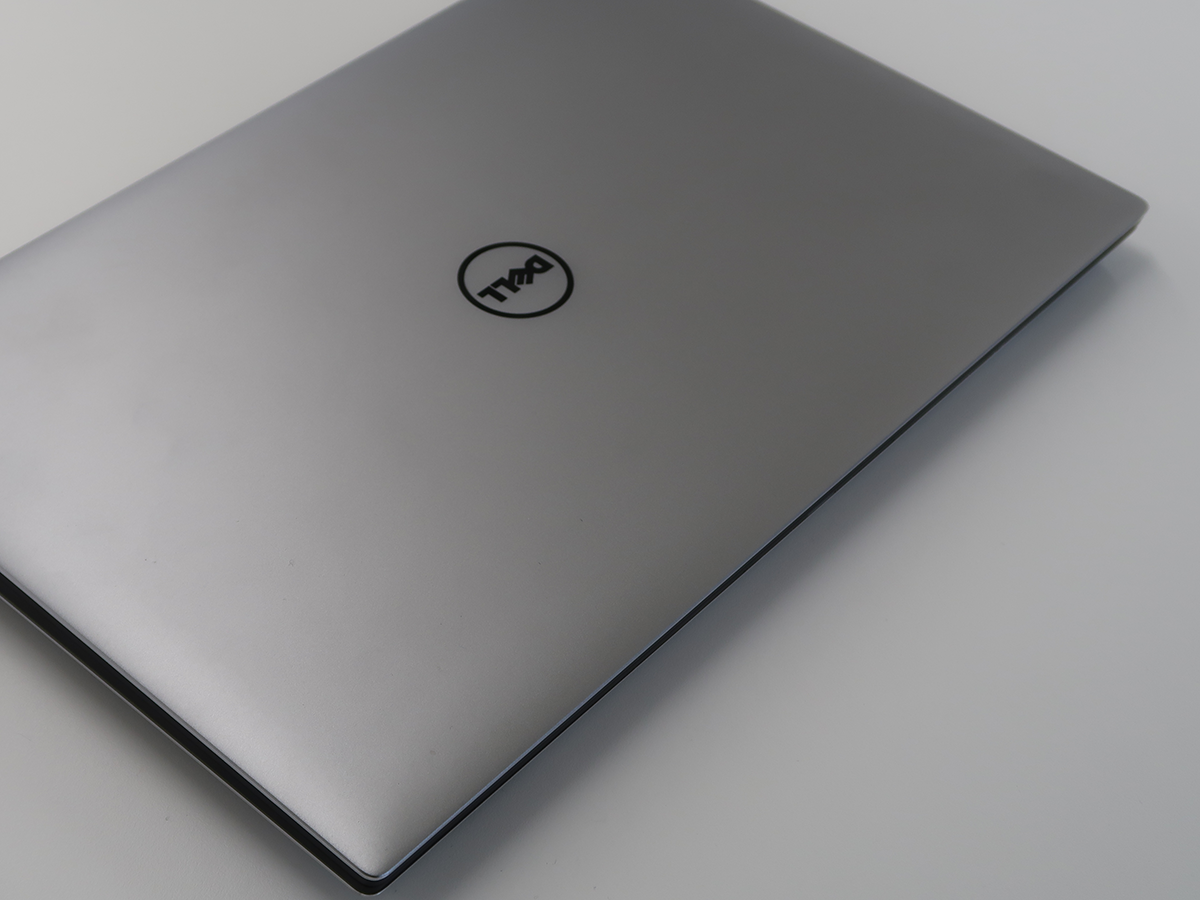 Even though it's more of a do-it-all workhorse than a dedicated gaming machine, the XPS 15 is still capable of giving XCOM 2 a whirl without grinding to a halt.
That's thanks to its triple threat of a Core i7-6700 processor, 16GB DDR4 RAM and an NVIDIA GeForce GTX 1050 graphics card with 4GB GDDR5. In layman's terms, this thing will laugh in the face of Stardew Valley and does a decent job of video editing too.
When put through through the rigmarole of a GeekBench test, it scored 4222 in the single-core test and a 12727 multi-core score. Both of which comfortably outrank the MacBook Pro 15in with Touch Bar. Bear in mind this is the top-end XPS 15, we're testing here though. Cheaper models come with a slower Core i5 processor and 8GB RAM, which will make a big difference.
The same variance applies to the XPS 15's internal storage: our top of the range model had a lightning quick 512GB solid state drive, whereas the entry-level mode has a slower 1TB hard drive and 32GB SSD combo.
So far then, XPS 15 is an absolute monster of a laptop. Still, it does have one Achilles' heel and that applies to its battery life. With a 4K 15.6in display you'd expect its longevity to take a hit and that's exactly the case. In our video rundown test with the screen on max brightness it held out for 3 and a half hours before conking out.
When you're out of the office and working on the fly, it should stand up to a just about respectable around five hours usage. In comparison, the smaller XPS 13 will give you a more than doubly good 12 hours battery life. Apple's MacBook Pro 15in musters an ever so slightly superior 6 hours.
Dell XPS 15 Windows 10 & extras: simple is best
While there's no denying the XPS 15 is thoroughly desirable, it is also a Dell at heart. So it's not going to wow you with any totally new innovations like Apple's snazzy (if limited) Touch Bar, or the plug in graphics hub of the Razer Blade Stealth. Even its one design flourish – a series of LED lights that display how much battery you've got left – would be better swapped out in favour of an extra USB port.
Instead, Dell has polished up its laptop fundamentals until you can see your face in their reflection. The XPS 15 is a Windows 10 machine that's free from gimmicks and will simply get the job done. Although there's a XPS 13 2-in-1 hybrid edition due out this year that you can use as a tablet and laptop, we'd stick to this laptop's more traditionalist incarnations.
As Microsoft's own Surface Book will attest, Windows 10 still works best when used in desktop form; hence the return of the Start menu after its Windows 8 eradication. Touch-capabilities are merely a nice-to-have extra. Windows still drags behind Apple's macOS in terms of ease of use, but the difference between the two platforms is nowhere near as pronounced as it used to be.
Dell XPS 15 verdict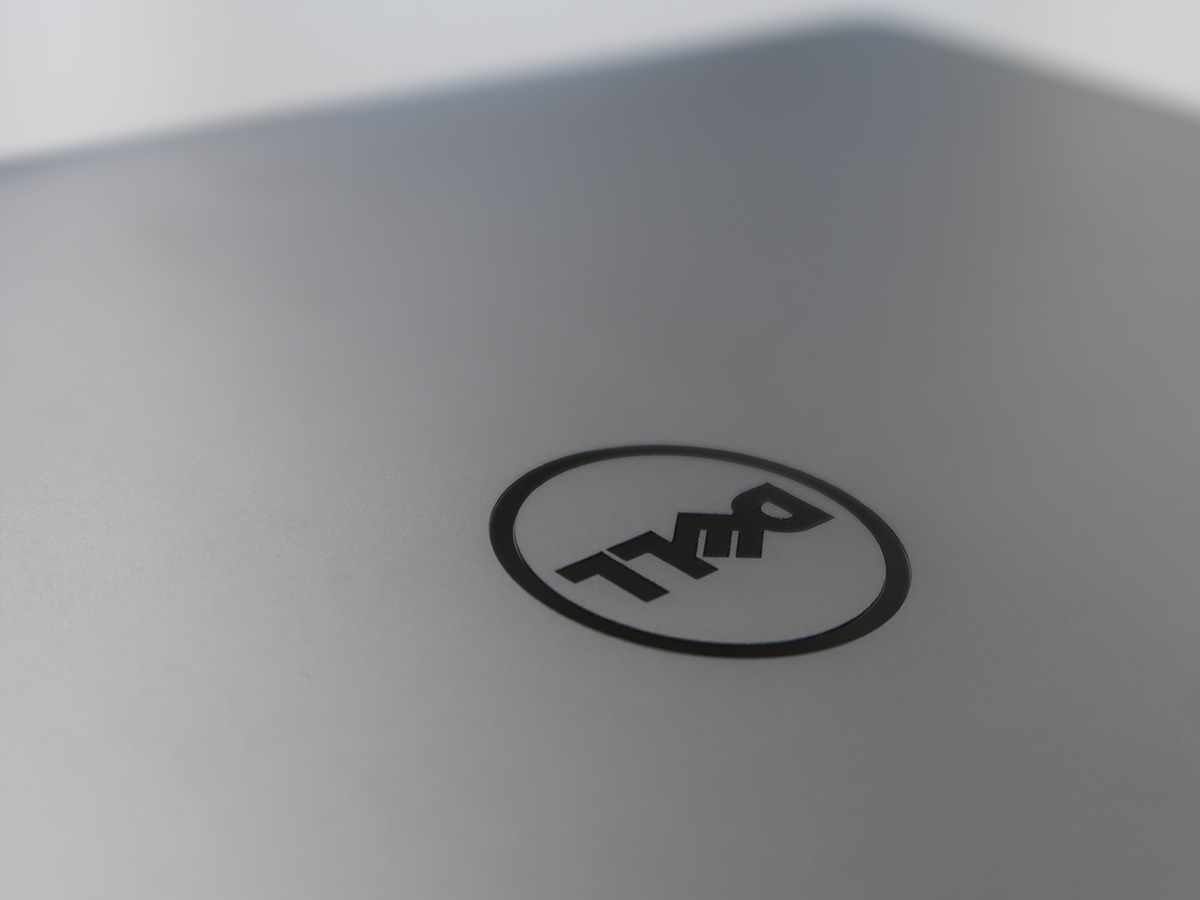 What makes the Dell XPS 15 so slick and assured is that it's the mirror image of the XPS 13. Whereas that machine prioritises portability and battery life, this one is all about power and performance. It's the more niche device, but that doesn't make it any less impressive.
If you are after a workhorse laptop with bells on, your choice is either this or Apple's MacBook Pro. Given even the most expensive 4K-screened incarnation of the XPS 15 still costs £500 less than an entry-level Pro, we're inclined to hand it the victory. The difference between the two machines simply isn't that pronounced.
So yeah, Dell has made the best big laptop you can buy. And we're not even shocked. Again.
Stuff Says…
A beautiful beast of a Windows laptop
Good Stuff
Fantastic 4K screen
Plenty of power
Well-designed
Bad Stuff
Battery life is so-so
Heavy to carry around