Denon S-101 review
The Denon S-101 turns its hand to films, music and radio and a supplied cable charges your iPod and allows you to browse it from the Denon remote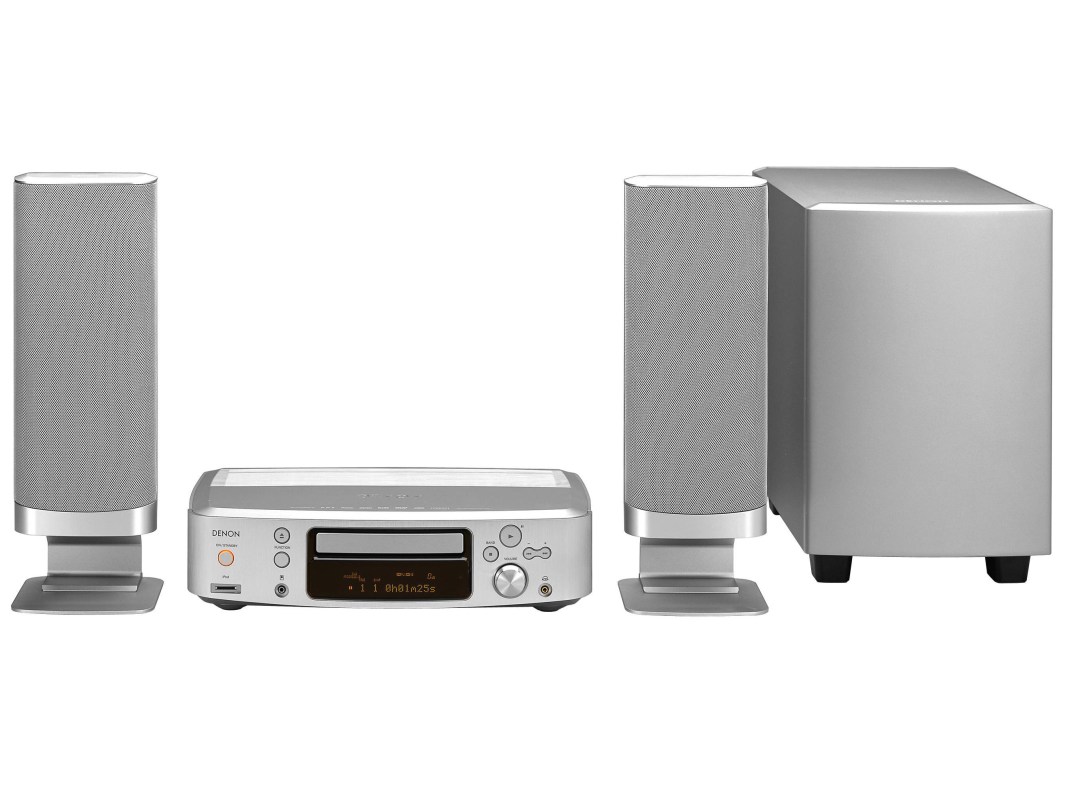 Have you cake and eat it
Setting up the Denon S-101 isn't traumatic. Two little speakers, with stands, a sub, and DVD player don't take too much unpacking and setting up. The Denon is slim and sleek, plus it looks stylish, too – as long as you ignore the subwoofer.
It's a piece of cake to get a good sound from the S-101 – it's Dolby Digital Virtual. The speaker allows a really wide, spacious stage without ever persuading you that there are really speakers behind you, and the DVD player produces a fine picture.
Jack of all trades…
The S-101 cheerfully turns its hand to anything – films, music, radio – although sound can be slightly loose at the bottom end. The iPod connection is becoming ever more ubiquitous: a supplied cable charges your iPod and allows you to browse its library on-screen, from the Denon remote.
It may not be the last word in sound, but the Denon S-101 is versatile and pretty too.