Devialet Mania review: meaty, beaty, big and bouncy
French firm's first portable speaker promises stereo sound and volume you can see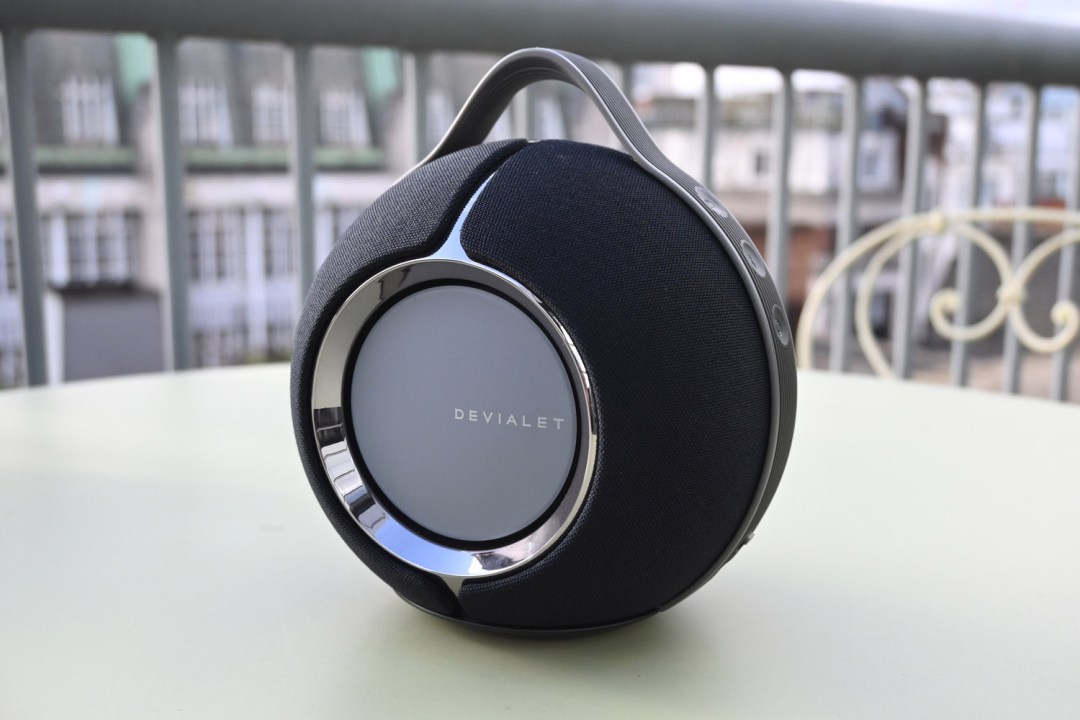 And now for something less different than you might have been anticipating. Don't know about you, but we've become quite used to Devialet serving up products that are, at best, idiosyncratic and quite often downright weird. Have a look at our review of the Phantom 1 108dB and you'll see exactly what we mean. The Devialet Mania wireless speaker, though, seems like it might be a bit different.
That's to say, it looks like it might just be the same as its most obvious rivals. Certainly there's nothing weird about the price, the specification or the functionality. Could this finally be a sensible Devialet product?
Design & build: I get a round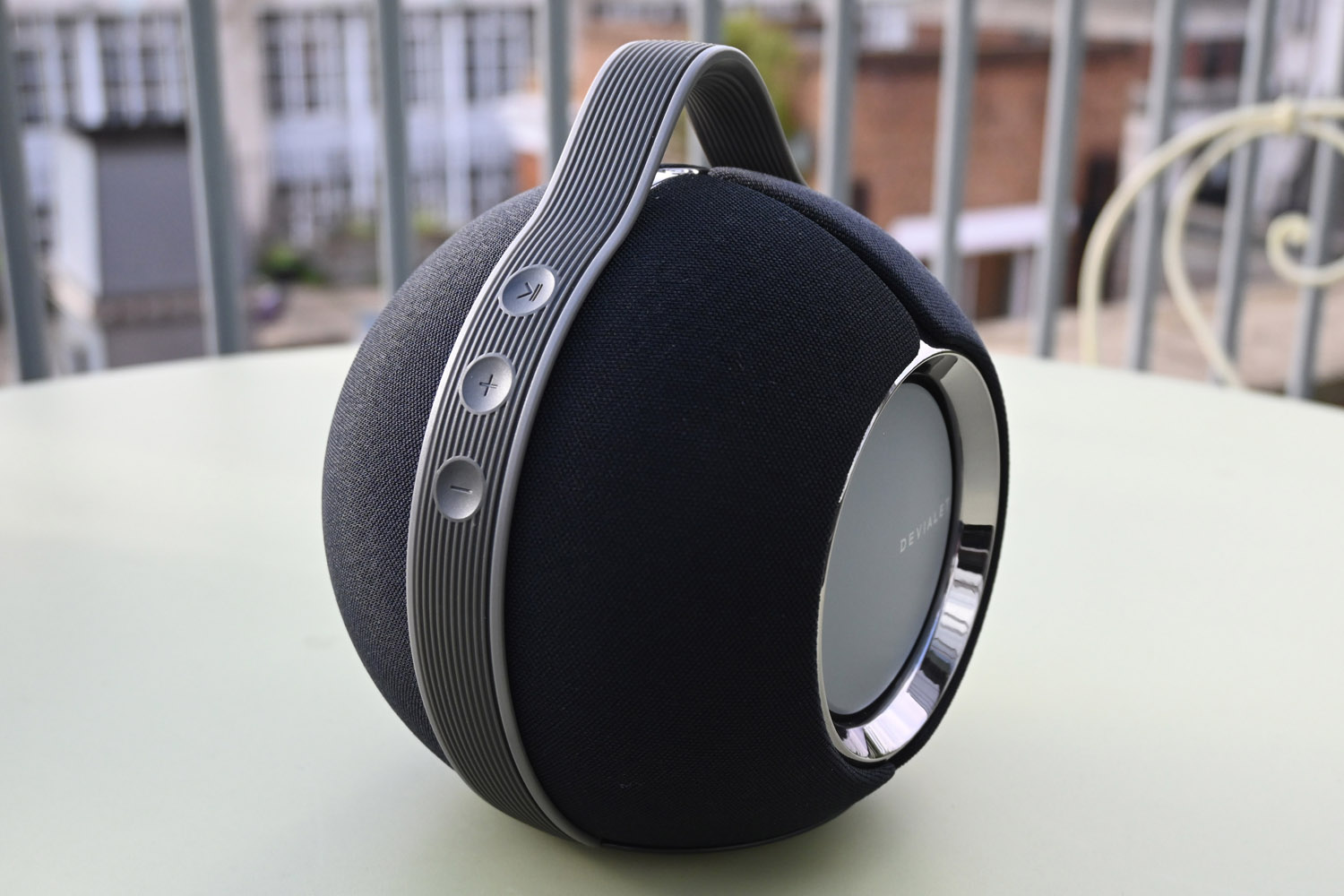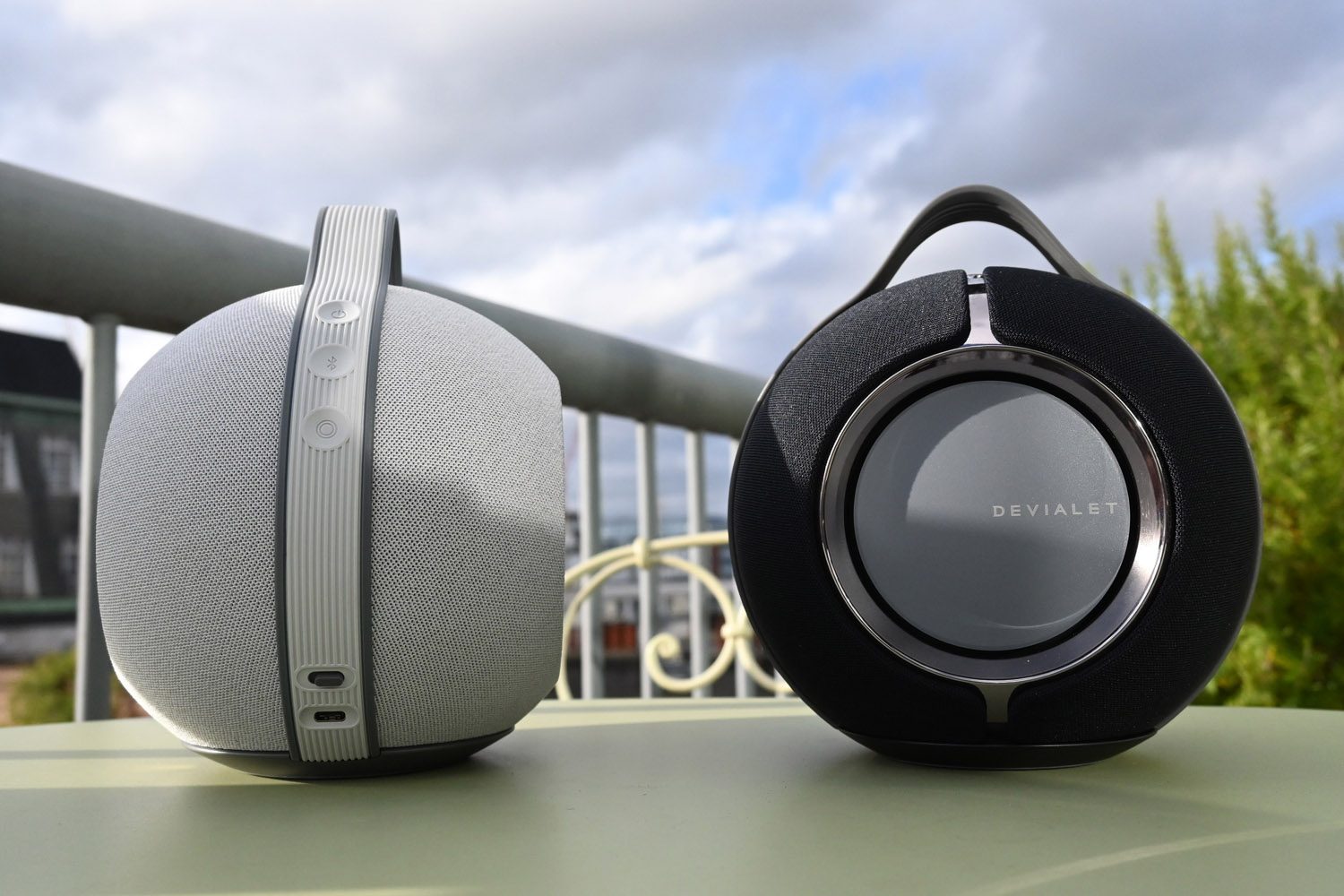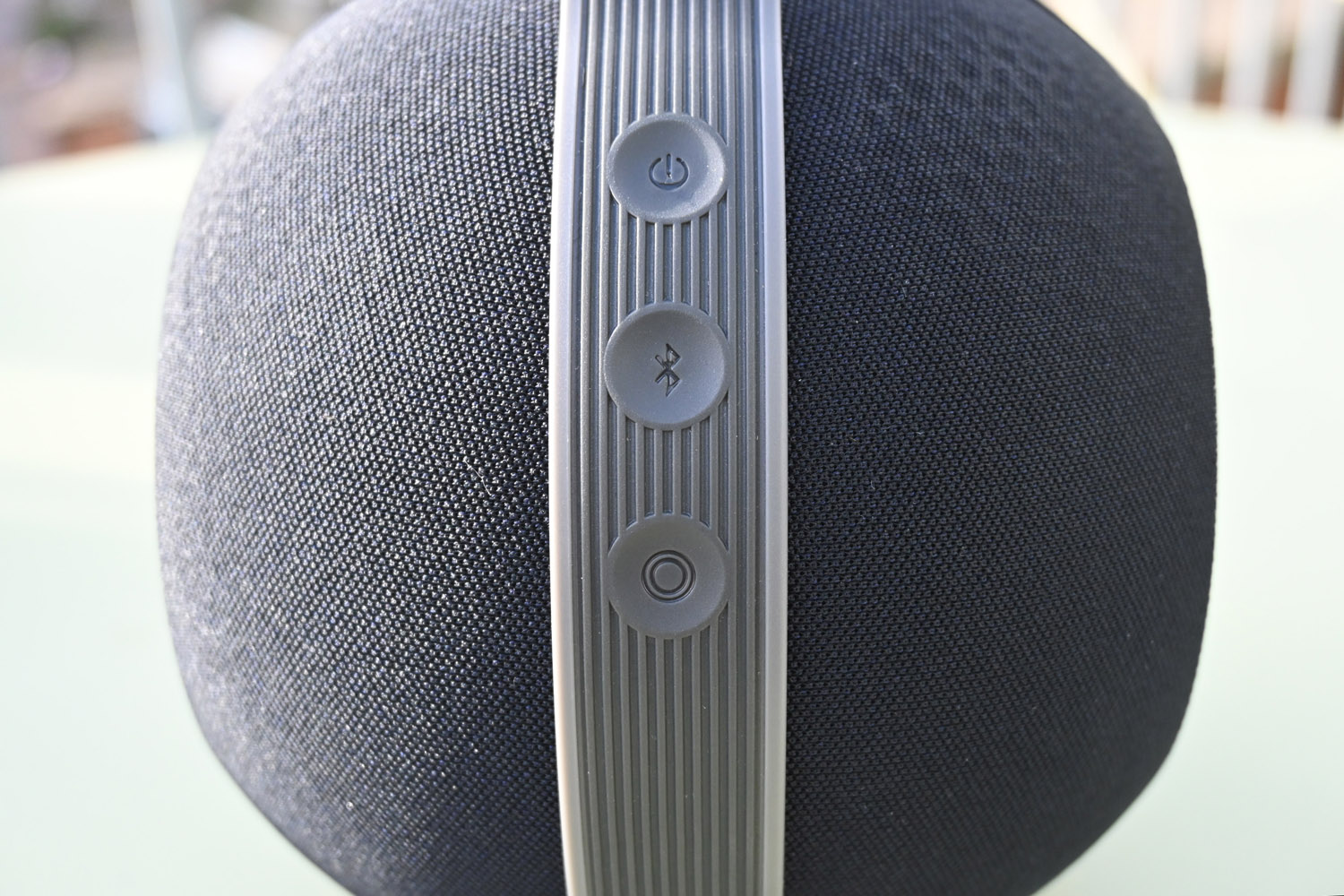 The Devialet Mania isn't quite a sphere, but it's certainly got plenty of circles going on. The two exposed circular bass divers, for instance, sit inside a circle of shiny silver (if you choose the grey or black finishes, anyway – go for the more expensive 'Opéra de Paris' edition and you get a circle of matte gold instead).
There's a contoured, rubberised strip running around the circumference of the speaker, shaped to provide a handle, and with three circular controls on either side recessed in. While the 193x176x139mm (HxWxD) dimensions aren't spherical, it certainly looks it from most angles.
At 2.3kg it's a dense little thing, too – definitely on the heavy side for slinging into a backpack and taking any further than 'down the garden'. It's very reassuringly constructed and finished, mind you, as that weight kind of suggests. The acoustic cloth that covers most of it is flawlessly applied and all the materials, in fact, seem upmarket. There may not be much of it, but what there is of Mania looks and feels the money's-worth.     
Features & battery life: adapt and survive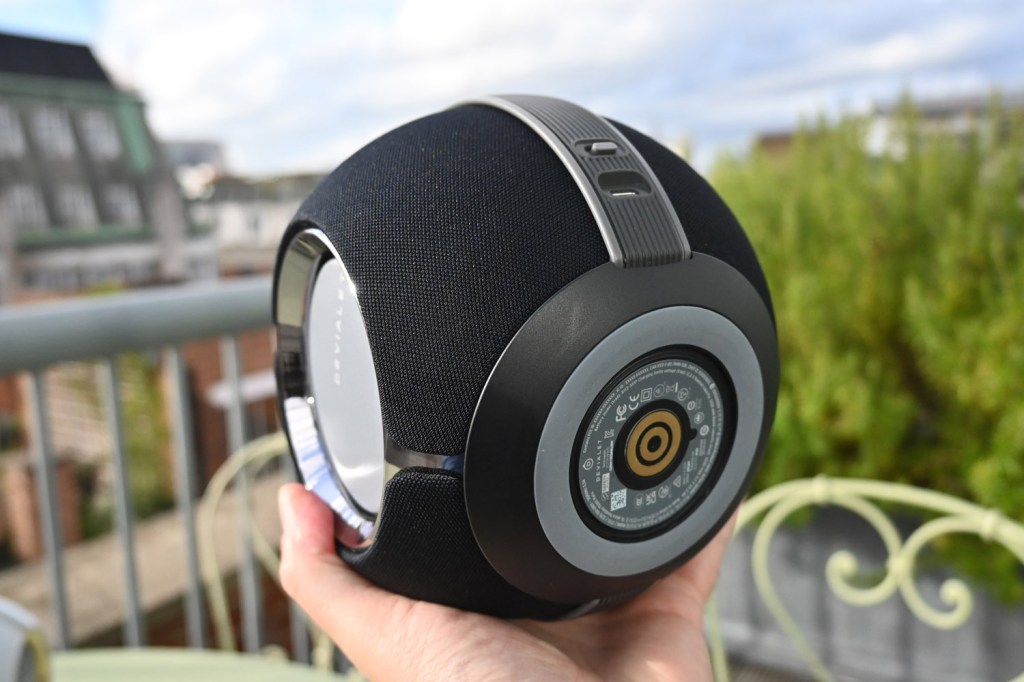 Devialet wants the Mania to deliver '360-degree stereo sound'. So as well as those exposed (and branded) bass drivers, laid out in a 'push/push' arrangement to try and keep cabinet resonance to a minimum, there are four full-range aluminium dynamic drivers firing at carefully calculated angles from the top of the speaker's hemisphere. Unlike the bass drivers, they're behind the acoustic cloth covering. Each of the full-range drivers receives 25 watts of Class D power, while each of the bass drivers is in receipt of 38 Class D watts.
The Mania has four mics which it uses to adjust its output relative to the position it finds itself in – its motion sensors will let it know if it's been moved, so it can retune itself (thanks to something Devialet is calling 'adaptive cross stereo') to best suit its new surroundings. And thanks to an IPX4 rating, those surroundings can even safely be a little on the damp side.
Battery life here is around 10 hours (when used at 'moderate' volume levels, says Devialet), and there's a USB-C slot for recharging down at the bottom of one end of that plasticised control strip/handle thing. Or you can pay £69 for a 'Mania Station', onto which the speaker can sit in order to charge (it comes free with the pricier 'Opéra de Paris' edition).
We have to say that connectivity is just a little disappointing. Bluetooth 5.0 is fine, of course, but here it's only compatible with SBC and AAC codecs – which is no one's idea of the cutting edge. The Mania's wi-fi connectivity means it'll happily work with Spotify Connect and Apple AirPlay 2, of course – but when you consider this speaker's most obvious price-comparable rivals (from the likes of Bang & Olufsen and Naim, say), then the lack of truly hi-res smarts surely counts against it. It doesn't help the situation to realise Devialet is in no hurry to disclose the details of its DAC architecture or its native resolution.
Devialet Mania interface: hands on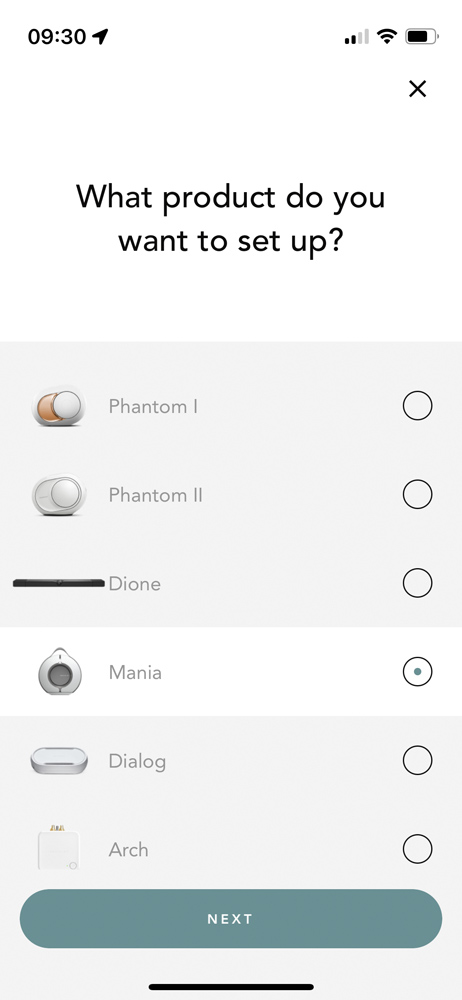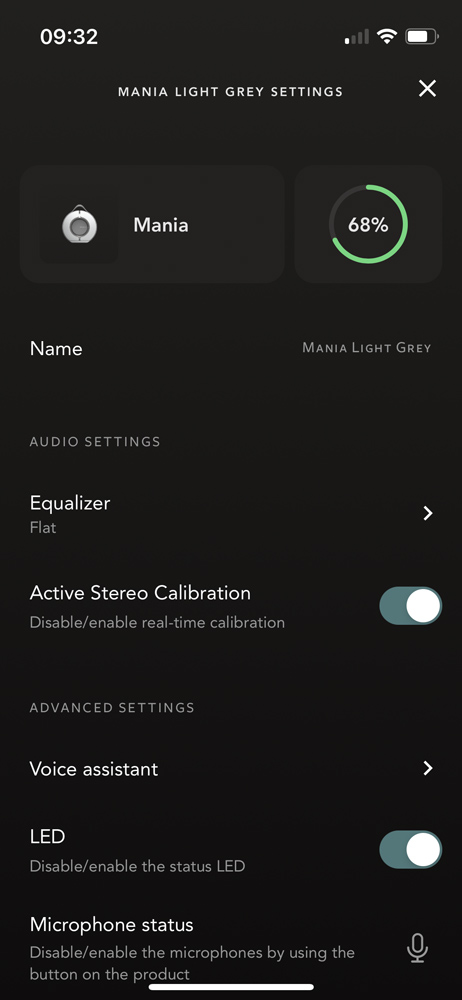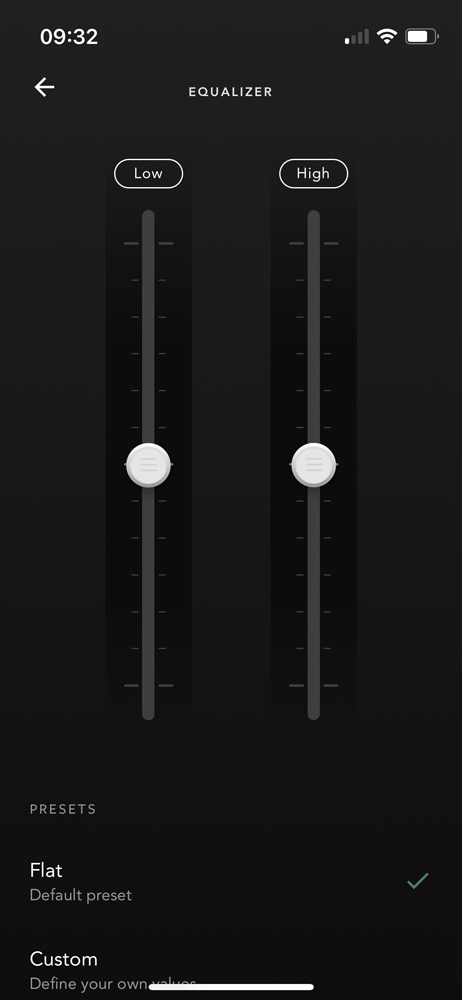 Those four mics also work with Amazon's Alexa voice assistant. It's probably not at its sharpest-eared here, but is responsive enough nevertheless. And, of course, there are the physical controls – they cover playback, volume, Bluetooth pairing and power. There's also a 'Devialet' button (which wakes the little strip of four tiny LEDs that indicate battery status), a slider to turn the mics on or off, and a single LED offering some indication of the speaker's status as regards power.
The Mania is also compatible with Devialet's free control app. As far as looks and stability go, it's not bad at all – but functionality is probably best described as 'focused'. Here's where you can adjust volume, skip tracks and pause playback. Here's where you can stick your oar into the Mania's sound using a two-band EQ, ask the speaker to be ready to reassess itself using the 'active stereo calibration' switch, or integrate the Mania into an existing multi-room system. That's your lot, though – there's no integrating your favourite streaming service, no access to internet radio or any of the other niceties quite a few rivals include.
Performance: loud and proud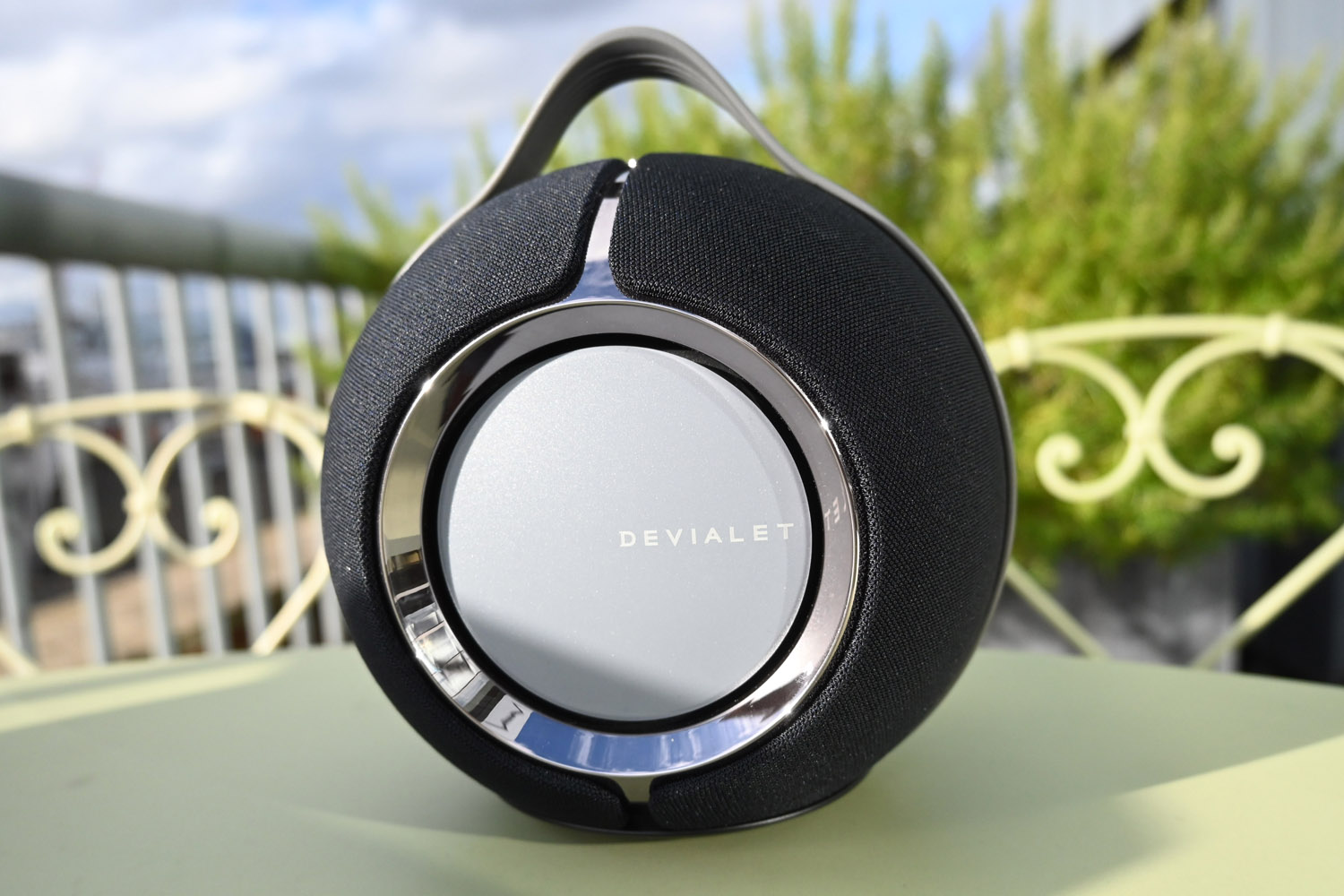 Here's where the Mania stops being a like-for-like alternative to its most obvious rivals in terms of price, spec and functionality, and starts being a product that could only have come out of a Devialet factory. If you've heard any Devialet speakers in the past, you know we're to invoke the company's favourite four-letter word: bass.
Put simply, the Mania generates more bass than seems likely, and controls it far more authoritatively than seems likely too. If you like your music served up with the sort of punchy low-end presence that gets almost physical as you pile the volume on, stand by – that Devialet sound can now be yours for a smaller outlay than ever before.
Aquarius by Boards of Canada lets the Mania explain what it's all about. The low frequency action here is deep, powerful and rapid – and the Devialet absolutely relishes it. Very few speakers can keep the attack and decay of each of these fast-moving bass notes as straight-edged as the Mania can, and as a result the tune motors along on a distinct, detailed and organised bass-line rather than just droning along as it does when delivered by less capable performers.
There's unlikely scale here too, and a slightly more predictable facility with the broad aspects of dynamic performance. The Mania presents a big and well laid out sound (once it's checked up the position it's in), and has more than enough in the tank to put significant distance between the quieter moments in a recording and the big charge into the final chorus. Even if you take the Devialet out into the garden, it gives every impression of being able to fill your space with sound.
Problems, such as they are, concern everything that's happening above that party-piece bass response. There's no shortage of detail or clarity in the midrange and the top of the frequency range, and the same level of organisation is audible too – but there's nothing like the assertiveness or the positivity of the low frequencies here. Once through Janelle Monáe's Tightrope is enough to make it plain – most wireless speakers will make the vocal the front-and-centre star of the show, but here it plays second fiddle to the (admittedly beautifully controlled and textured) bass end.
Ultimately, it's about the way you want your music presented – because if you want it meaty, beaty, big and bouncy, Devialet has you covered.
Devialet Mania verdict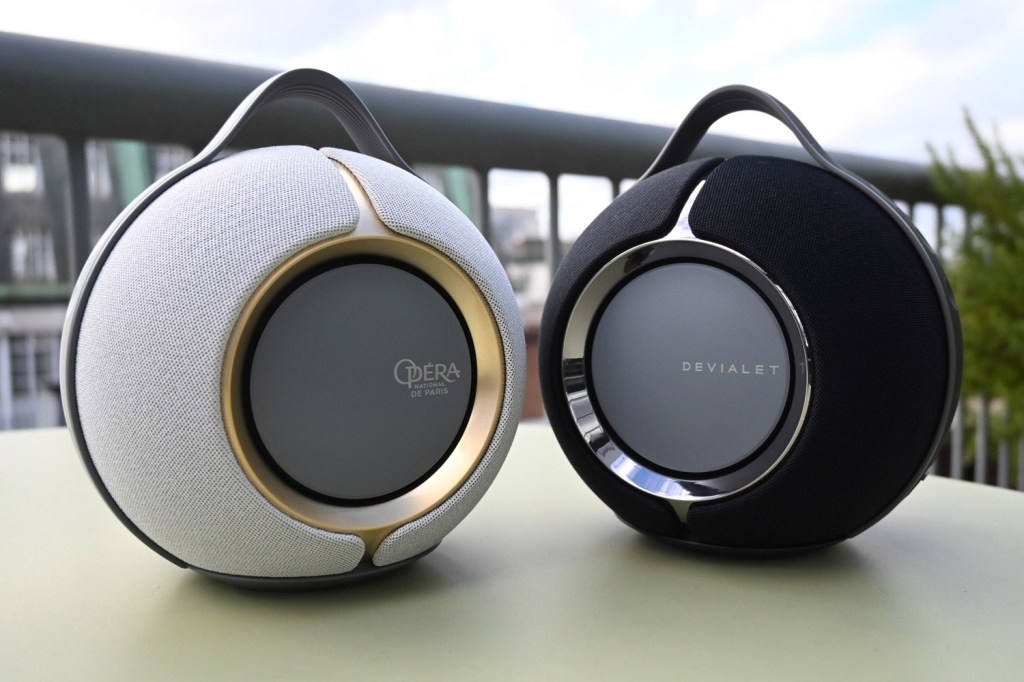 For some listeners, the Devialet Mania will be pretty much ideal – we all know someone who's all 'bout that bass, after all. But if you prefer a properly balanced and realistic sound, this speaker might prove to be too much of a good thing.
Stuff Says…
The sound is bigger and bassier than you might be expecting – is that an entirely good thing?
Good Stuff
Scale and bass presence beyond its size
Good portability and battery life
Detailed and controlled sound
Bad Stuff
Lop-sided, bottom-heavy sound
Restricted streaming options
Equally restricted control app
Devialet Mania technical specifications
| | |
| --- | --- |
| Speaker drivers | 4x full-range drivers, 2x woofers |
| Amplifiers | 2x38W class-D (woofers), 4x25W class-D (full-range drivers) |
| Connectivity | Wi-Fi, Bluetooth 5.0, Apple AirPlay 2, Spotify Connect |
| Codec support | AAC, SBC |
| Battery | 3200mAh |
| Dimensions | 176x193x139mm, 2.3kg |