DJI Osmo Action 3 review: deep diving and wide-angled
Can DJI's cost-effective action cam best GoPro's new Hero 11 Black?
Picture and video quality is king when it comes to action cams – but cost matters too. The DJO Osmo Action 3 cleverly undercuts the competition, while still offering some best-in-class features. Perfect now that international travel is back on the menu, it packs waterproofing down to 16m – 6m deeper than GoPro's best effort. It also brings back DJI's smart quick mounting system introduced on the Action 2, along with old-school styling inspired by the original DJI Osmo Action.
Costing £309 for the Standard Combo or £399 for the value-packed Adventure Combo, DJI has even undercut itself: last year's Action 2 launched at £349, with the dual-screen version going for £455.
Comparisons with the excellent GoPro Hero11 Black are inevitable; they launched on the same day, after all. While the Action 3 costs a fair bit less, it also misses out on some of GoPro's smart, social-focused features.
Does that make it a marriage of compromises, or the obvious choice for bargain hunters and deep sea divers wanting a quality rugged camera?
Design and screens: Skipping a generation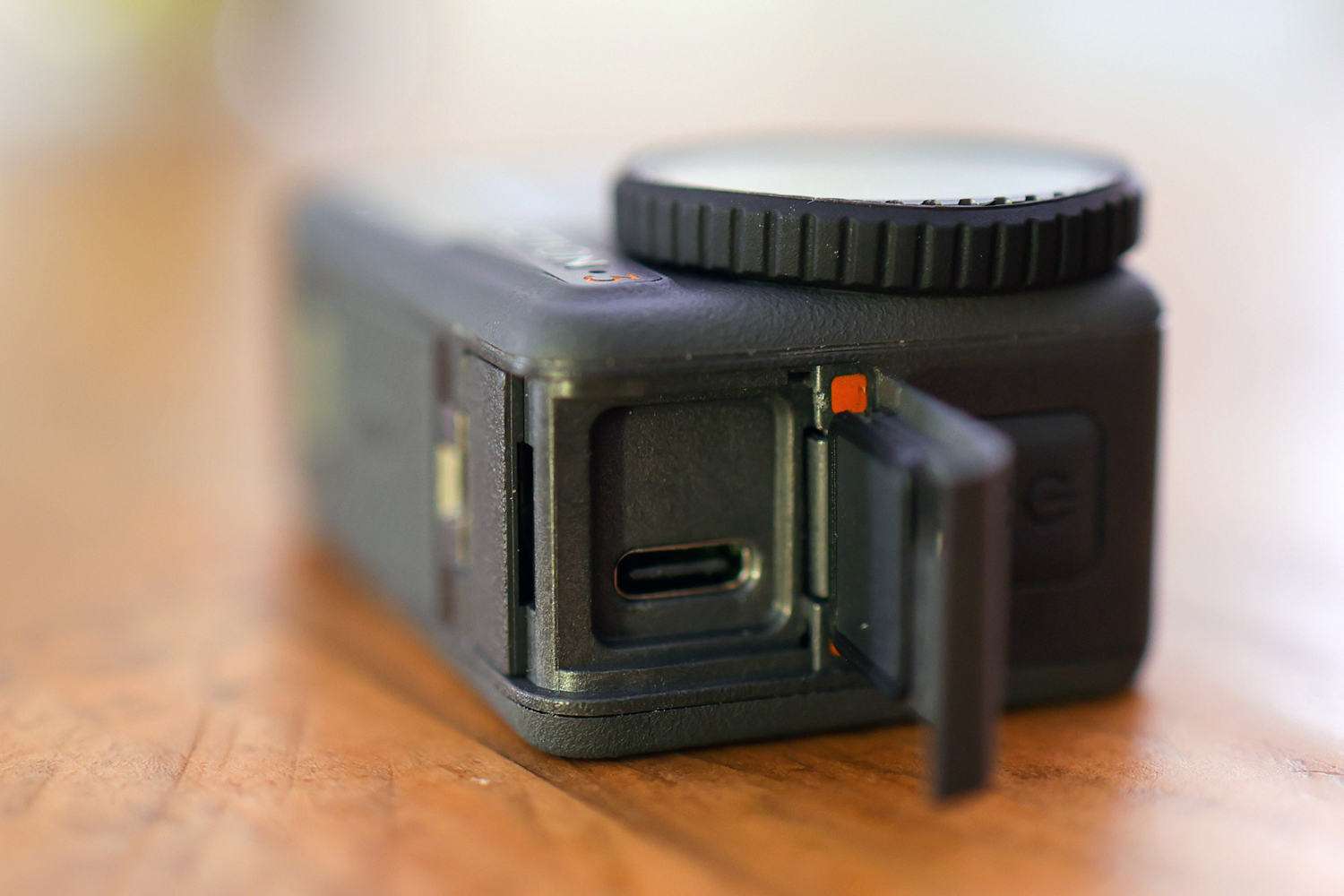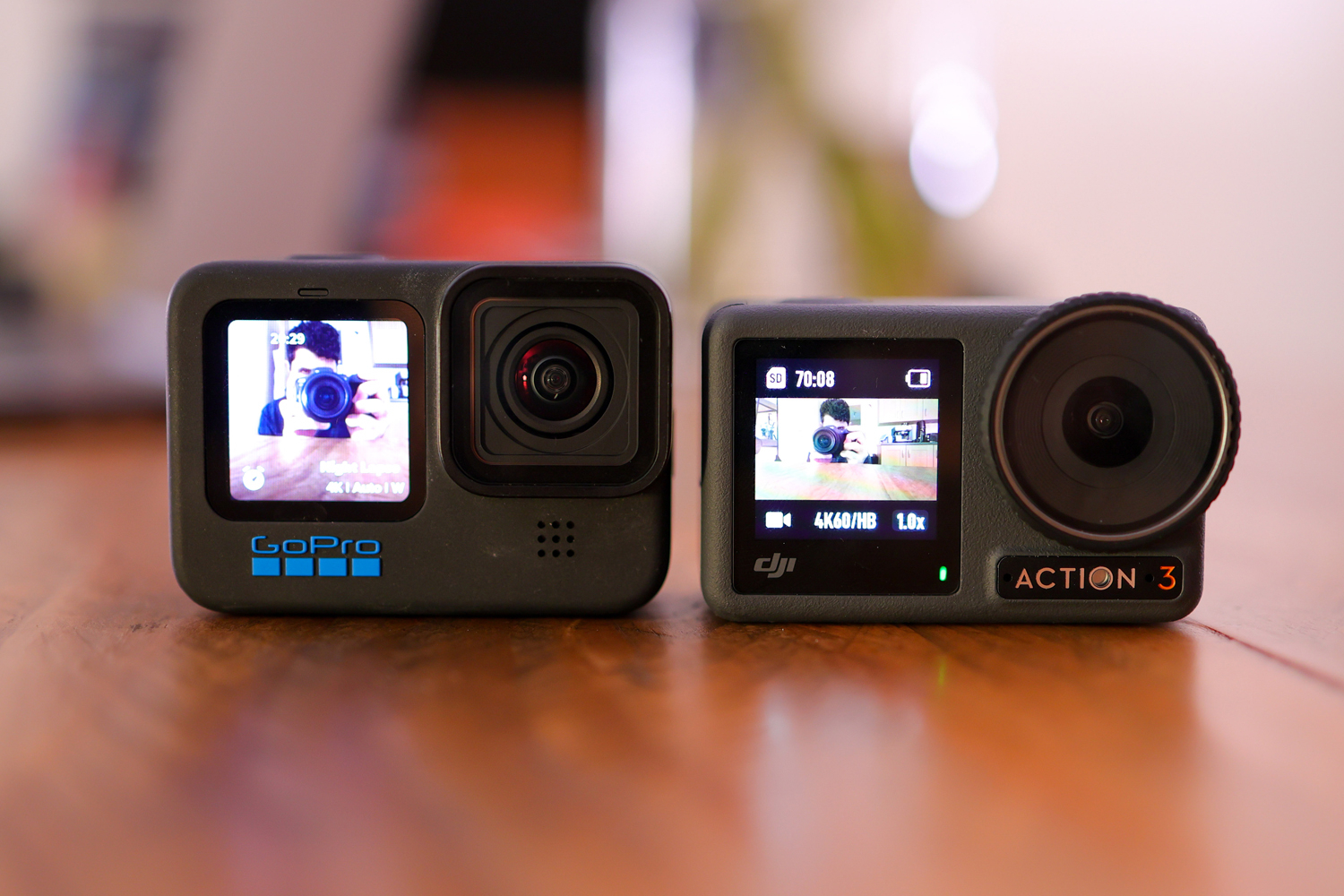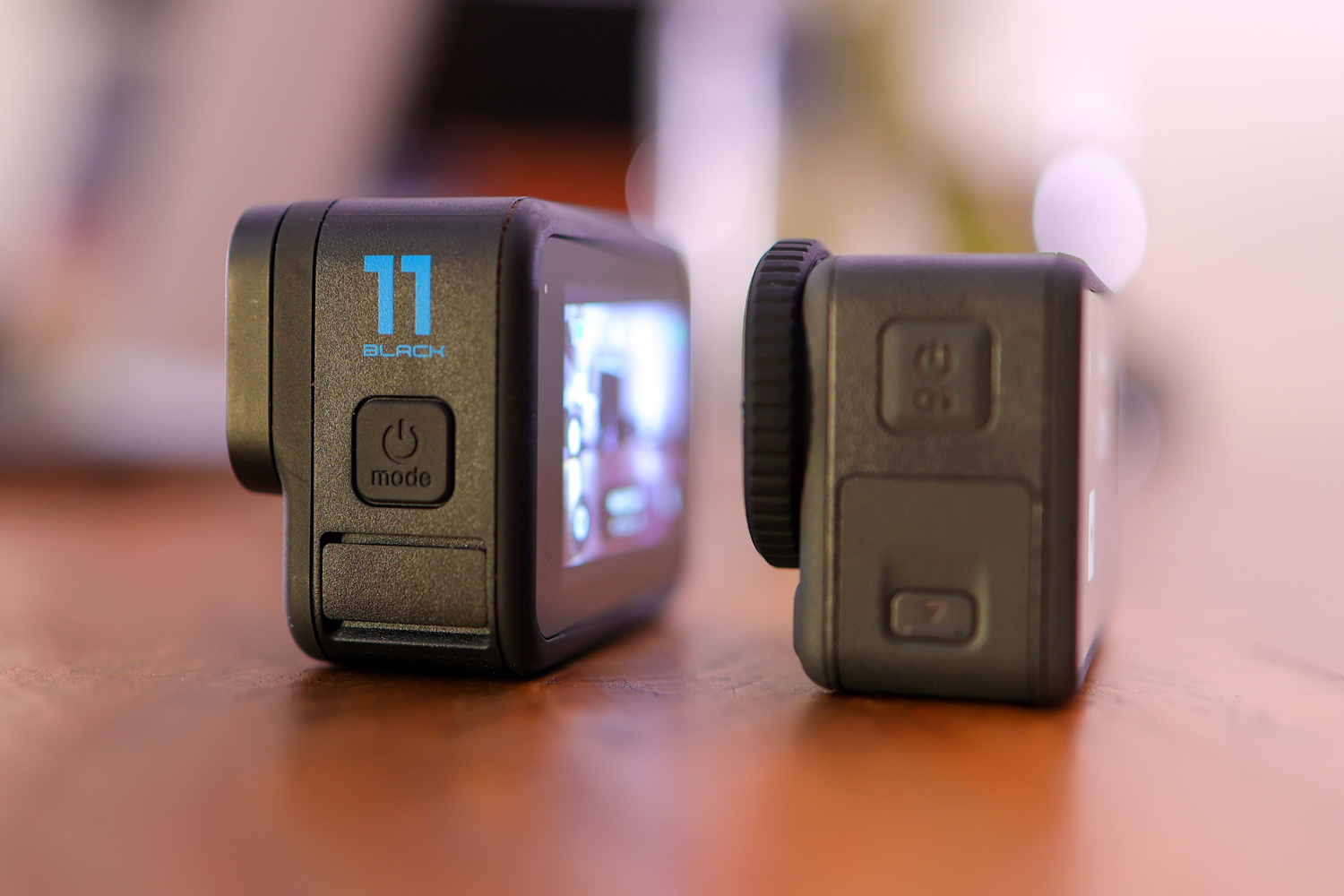 The OG Osmo Action was clearly styled on GoPro's rich heritage of stout action cams, and introduced selfie screens to the category. The Action 2 then shrunk the line's size, upped the price and added modularity to the mix, as well as magnetic mounting. The Action 3? It looks like its predecessors' love child, with the traditional action cam body of the first, and the fantastic magnetic mounting system of the second.
Up front, the protruding lens is removable with a twist, so can be replaced if needed. A front touchscreen helps frame your shots and quickly switch modes, while the large touchscreen around the back is for more in-depth interaction. Physical controls are simple enough, with a record button on the top and a power button on the side. Underneath the doors on either side are a battery and SD card slot, and a USB-C port.
Weighing around 145g, it's a touch lighter than the 153g Hero11 Black, and also squatter. It's as pocketable as GoPro's Hero line, being about 3cm thick, but much chunkier than last year's tiny Action 2. That said, it's more practical: you don't need to clip on a module to access a selfie screen, expandable storage or a USB-C port for data and charging. Its touchscreen is also larger, and better suited to videos with its widescreen aspect ratio. It doesn't get as scoldingly hot after bouts of filming, either.
The Osmo Action 3 is also the deepest diving mainstream action camera around, managing 16m on its lonesome (60m with a waterproof case).
Also of note, the Action 3 comes with a bundled Horizontal-Vertical Protective Frame. This housing serves up an additional mounting port so you can easily switch between horizontal and vertical capture – perfect for social media.
UI and performance: Cooler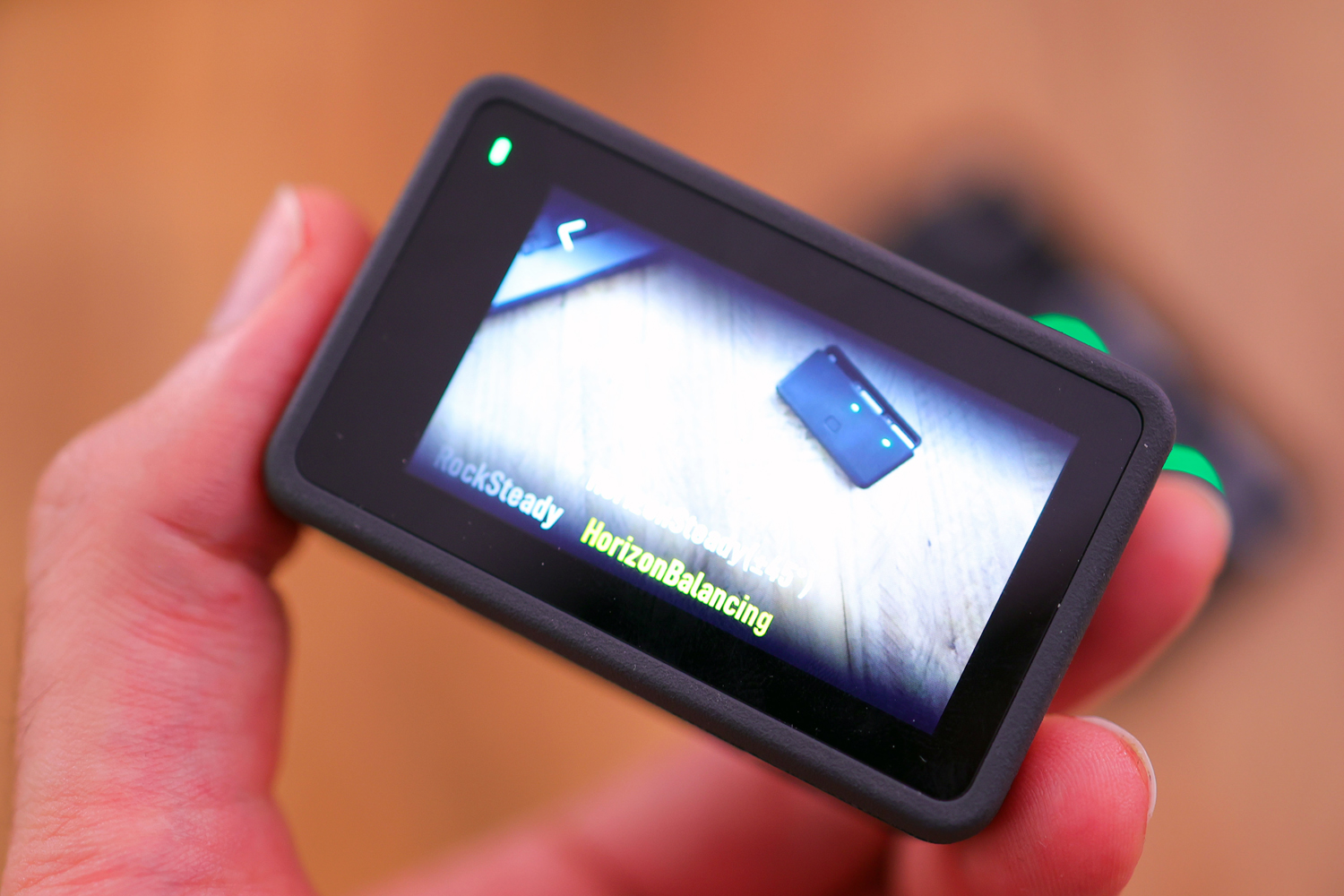 The tiny metal body of last year's DJI Action 2 got worryingly hot after prolonged recording, but thankfully the Osmo Action 3 handles heat much better.
Yes, it still stops filming after a while if it gets too hot – a 4K 60fps clip took a little under 17 minutes before our unit needed a break. But that's much better than its predecessor. More importantly, when it does overheat, the camera itself isn't concerningly hot.
As for the interface, everything functions as it should. The sharp touchscreens are responsive and the UI is intuitive. The larger screen's near 16:9 aspect ratio makes it very well-suited to video capture too. The camera pairs with Android or iOS, so can be controlled by the DJI Mimo app, which also offers a live preview.
We're fans of DJI's customisation options. You can set custom profiles to quickly toggle between settings and modes, just like a standard camera. Better still, live streaming is supported at up to 1080p, and it can double up as a webcam, with plug-and-play functionality.
Photos and videos: All seeing eye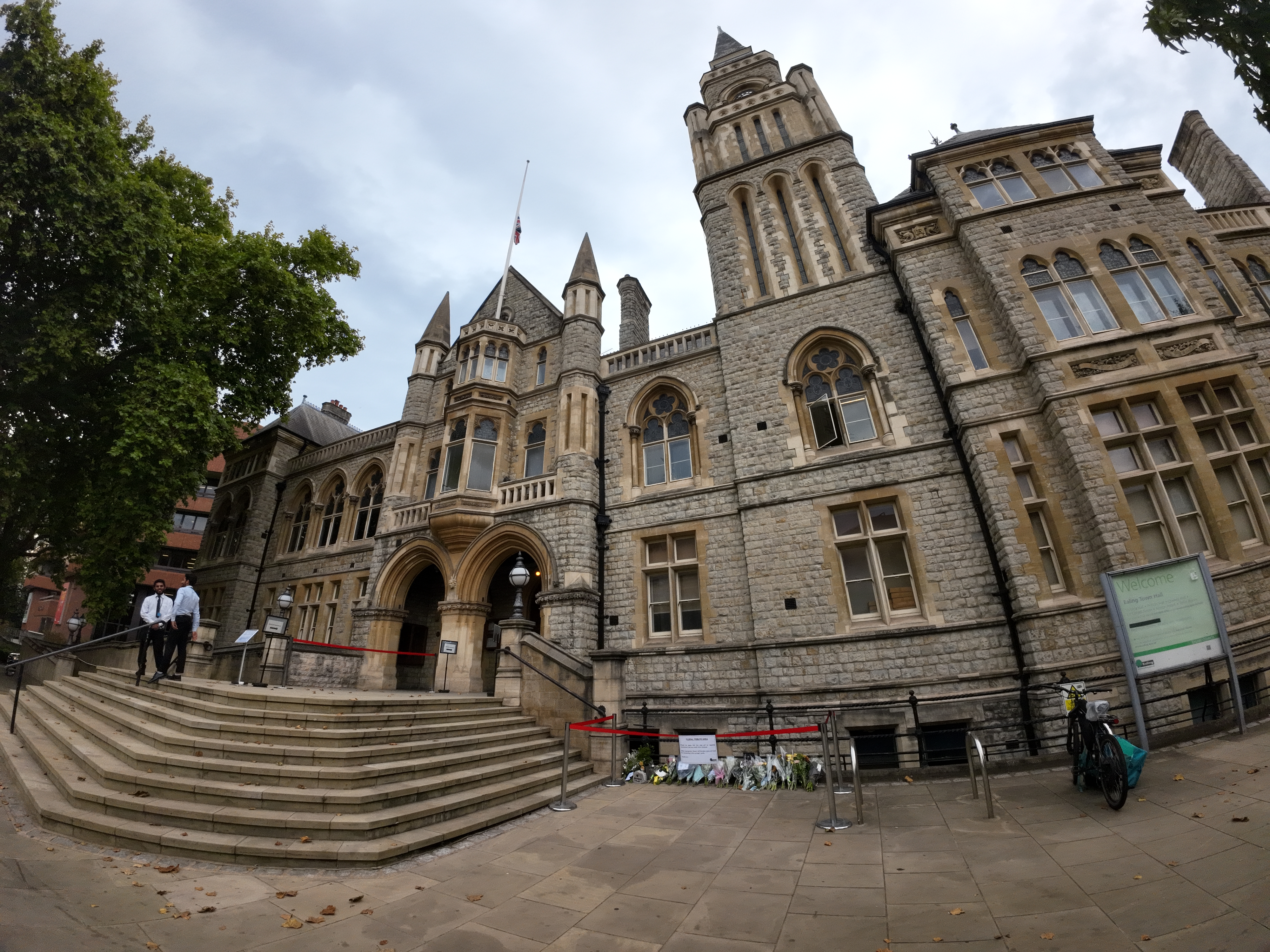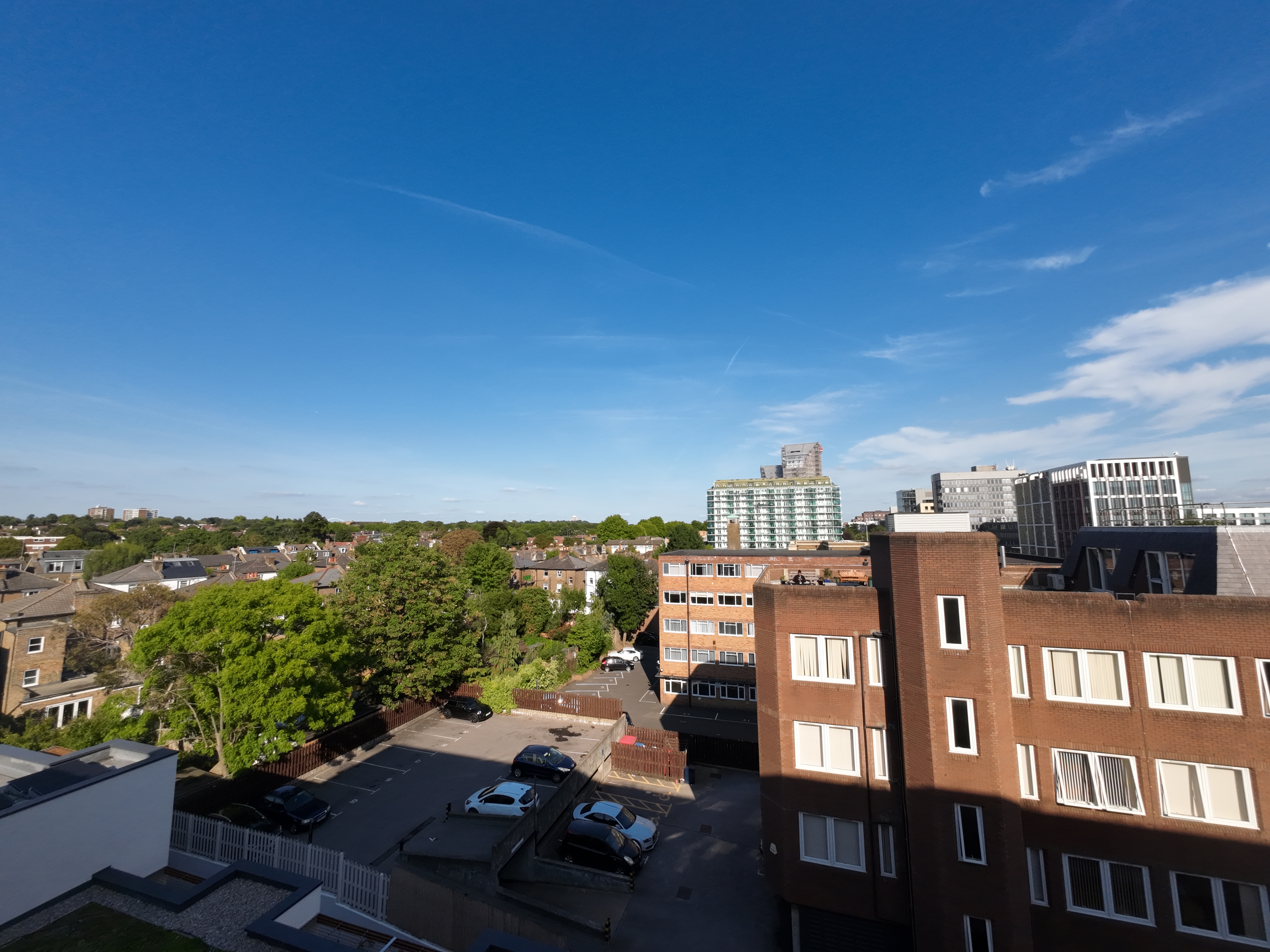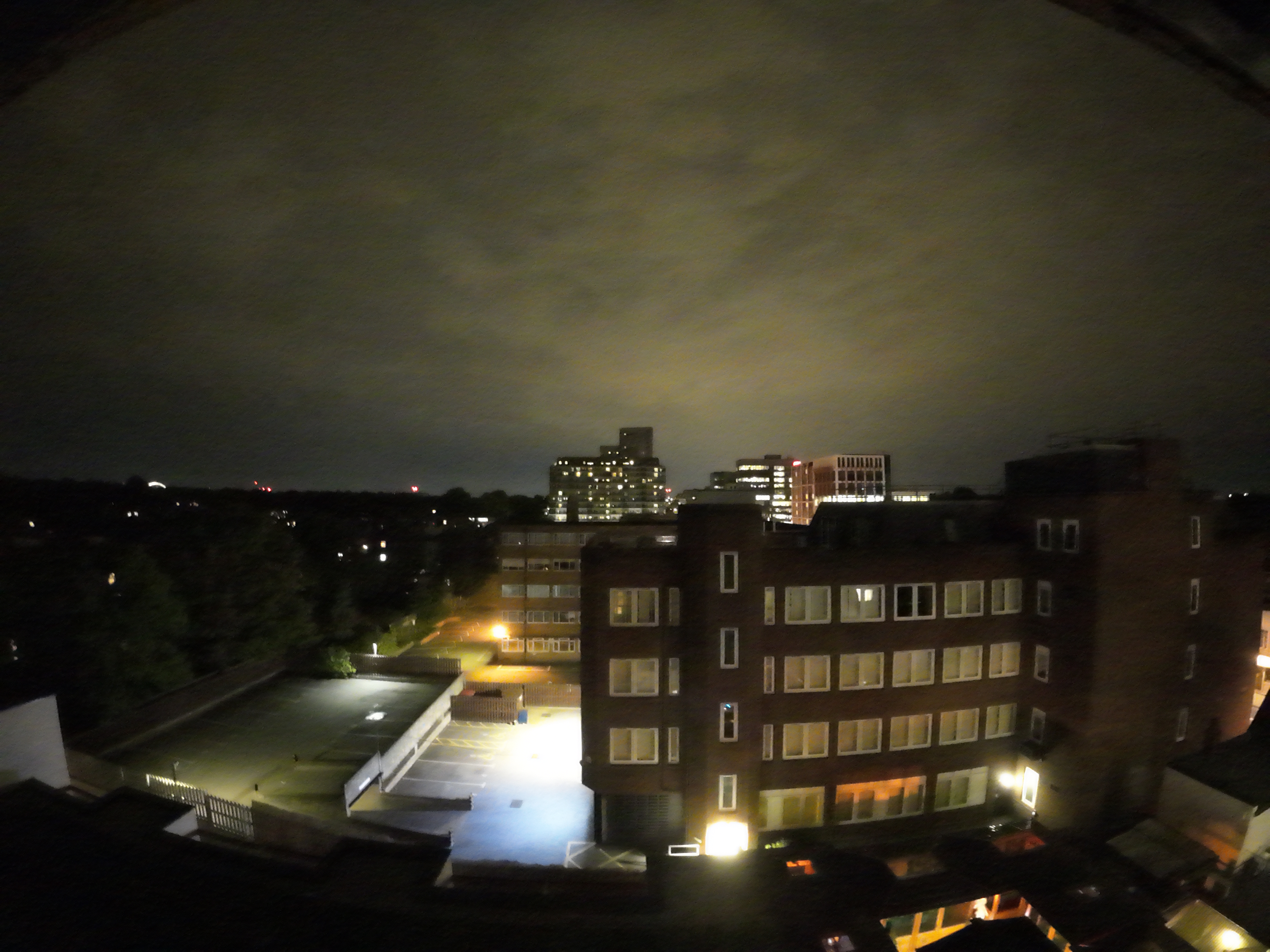 The DJI Osmo Action 3 brings back the same camera hardware we got on the Action 2. That means a super-wide 155º lens with an f/1.8 aperture and 12MP sensor. With a larger 1/1.7in sensor than GoPro cameras, it's fair to expect superior performance from the DJI camp. But that wasn't the case last year, and isn't the case this year either.
Yes, the Action 3 gets more in frame than the GoPro Hero11 Black, so if you want the widest angle possible, then it's DJI for the win. With a narrower field of view, though, GoPro's image processing has an easier job as it doesn't need to expose for as many different elements. Footage generally looks better, justifying its higher price.
GoPro's stabilisation is also more impressive – specifically horizon levelling. A lot of 360-degree cameras have this smart feature, which is now appearing in more traditional action cameras. It keeps your clips totally level, even if you tilt left and right. The Osmo Action 3 offers 4K levelling up to a +/-45º angle, and keeps footage totally steady through 360º at up to 2.7K. This works brilliantly for walking and vlogging in bright, outdoor environments, but in low light, shudder comes through when you tilt, so quality doesn't quite hold up. Still, the Action 3's levelling is very good given the price, even if it falls behind the GoPro's higher resolutions and superior image quality.
On that subject, the Osmo Action 3 shoots at up to 4K (4:3 at 60fps and 16:9 at 120fps), which means it can capture 4x slow motion at 4K 16:9. It also shoots 4K hyperlapse and timelapse too. The latter has dedicated clouds and sunset modes, which is great to see.
In well-lit environments it captures good-looking clips, though exposure doesn't prioritise aggressively for faces, so it's better suited to landscapes than vlogging content. This is especially noteworthy when comparing clips to a recent GoPro. There are Pro tools to help you eke a little extra out of footage, but for the most part, we were comfortable leaving the camera in automatic mode. 
Unfortunately, the Osmo Action 3's photography mode falls behind, missing out on staples from the phone world like Night Mode, which other action cam makers have adopted. As a result, photos can look low on dynamic range, especially those shot in high-contrast environments.
Sound captured from the three microphones dotted around the Action 3's body is clean, and able to focus on elements like voices. Getting less ambient noise than the Hero 11 Black, it could suit vlogging content well, and the camera also works with the stellar DJI Wireless Mic too, so you can up the quality if you already own one.
Battery and charging: Easy access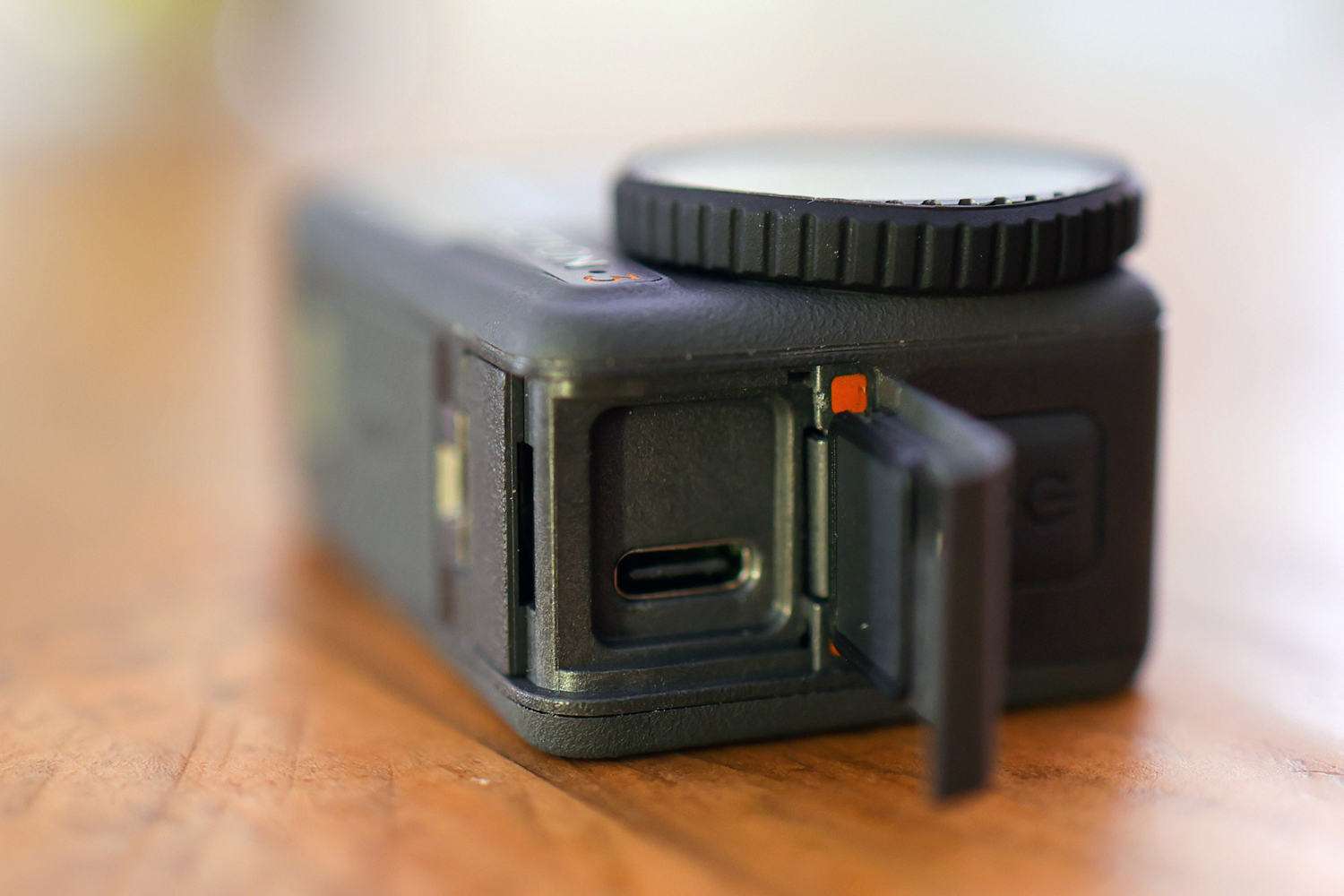 We tested the Adventure Combo, which is excellent value. For £399, you get a bunch of accessories including three batteries and a triple charger. Each 1770mAh battery is roughly three times the capacity of last year's DJI Action 2, so should be good for all-day shooting. Even if you don't pick it up, one battery should see you through a day of capturing occasional clips of a minute or so each.
A 60-minute timelapse drained the Action 3 by 25%, so you can get a good few shot before needing a swapout. The batteries also charge up quickly for an action camera, hitting 80% in under 20 minutes, and are fully juiced in less than an hour.
Action cameras aren't suited to extended capture in general, especially not at maximum resolution – but if you see yourself shooting more than an hour of footage in a day, that's when you'll want to look to a spare battery or a power bank. You can detach the battery door (forgoing waterproofing) and shoot while connected to power for longer runtimes. Unlike the GoPro Hero cameras, this doesn't expose the SD card slot or battery, as the USB-C port has its own independent door, minimising potential damage or an accidental battery dislodge.
DJI Osmo Action 3 verdict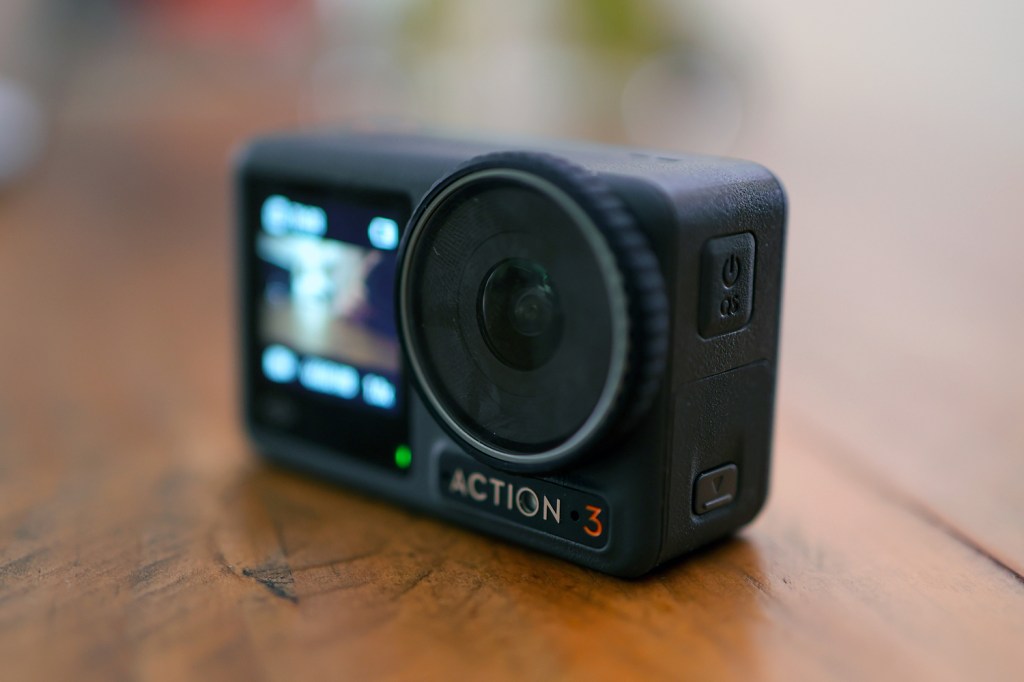 The DJI Osmo Action 3 might not be quite as exciting as the fancy-looking Action2, but it's a much more reliable action camera. Packing better heat management and superior battery life, not to mention a removable battery and storage card (without sacrificing waterproofing), it checks the core action camera boxes better than its predecessor.
Costing significantly less than the Hero11 Black, it's no wonder the Action 3 can't topple GoPro's new entrant when it comes to video quality and features. It also isn't quite as geared to social media fans, with the Horizontal-Vertical Protective Frame being a smart move, but less powerful than GoPro's new 8:7 sensor.
For the cash, though, the Action 3 is still a very good camera, bringing the best of its predecessors into one practical body, while offering the widest angle available on a traditional action cam and the deepest waterproofing.
If a 155º FOV isn't quite wide enough for you, the new Insta360 X3 is an excellent 360º alternative, and to find out more about the competition, read our guide to the best rugged and action cameras out now.
Stuff Says…
A great value action camera and a tonic to year-on-year price hikes – the Action 3 isn't perfect, but for the price, it's a great option.
Good Stuff
Wider FOV than the competition
Dives deeper than GoPro cameras
Excellent mounting system and battery life
Front touchscreen is very handy
Bad Stuff
Video quality can't beat GoPro
Fewer photo modes than the competition
Low-light performance struggles
Horizon locking capped to 2.7K
DJI Osmo Action 3 technical specifications
| | |
| --- | --- |
| Sensor | 12MP, 1/1.7-inch CMOS |
| Resolution | Up to 4K 120fps |
| Field of view | 155º (12.7mm) |
| Stabilisation | RockSteady 3.0, HorizonBalancing (+-45º), HorizonSteady (360º) |
| Storage | SD Cards up to 256GB |
| Waterproofing | 16m without Waterproof Case, 60 m with Waterproof Case |
| Dimensions | 70×44×31.8mm |
| Weight | 145g |