DJI Phantom 2 Vision quadcopter drone review
We could "drone on" about the Phantom 2 Vision forever - this is the hottest camera-toting quadcopter on the block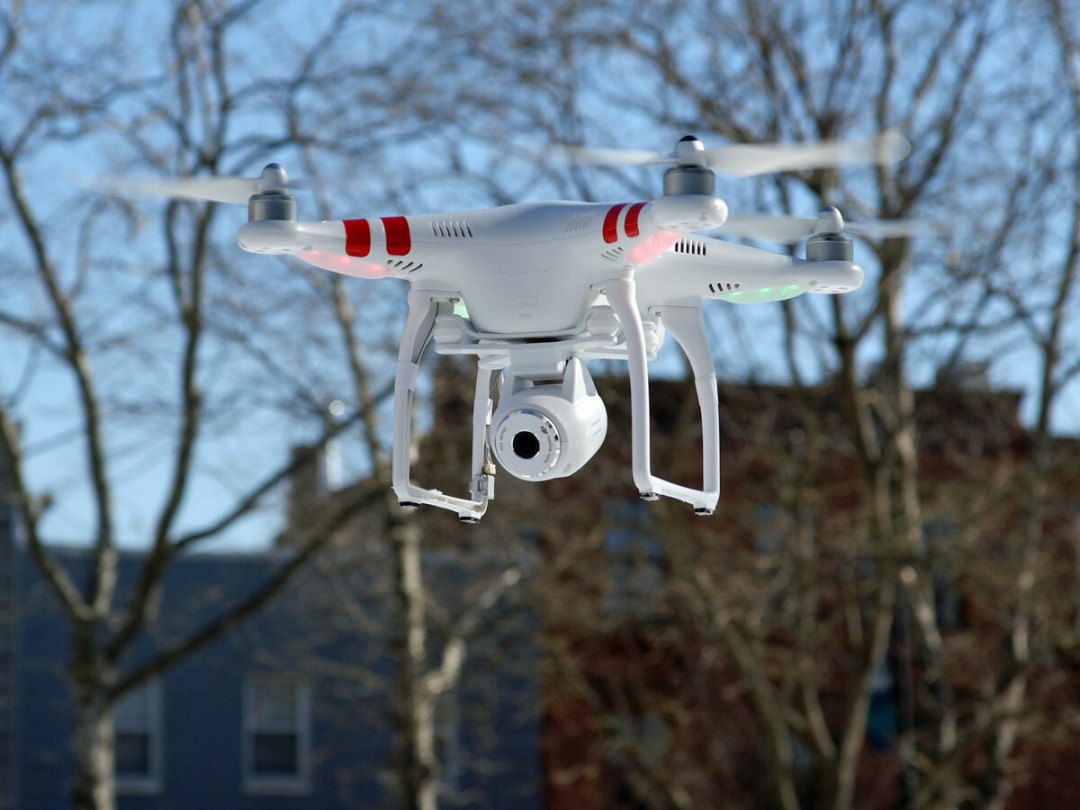 DJI's Phantom 2 Vision is a revolutionary product.
This powerful, easy to fly quadcopter sports not only a built-in anti-vibration camera, but also smartphone compatibility. That means you can view, in real time, what the camera's looking at when it's soaring 300 feet above your head. And all at a relatively affordable price. So does it deserve to sit atop the drone throne, or is it a UAV you should avoid?
Flying made simple (and smart)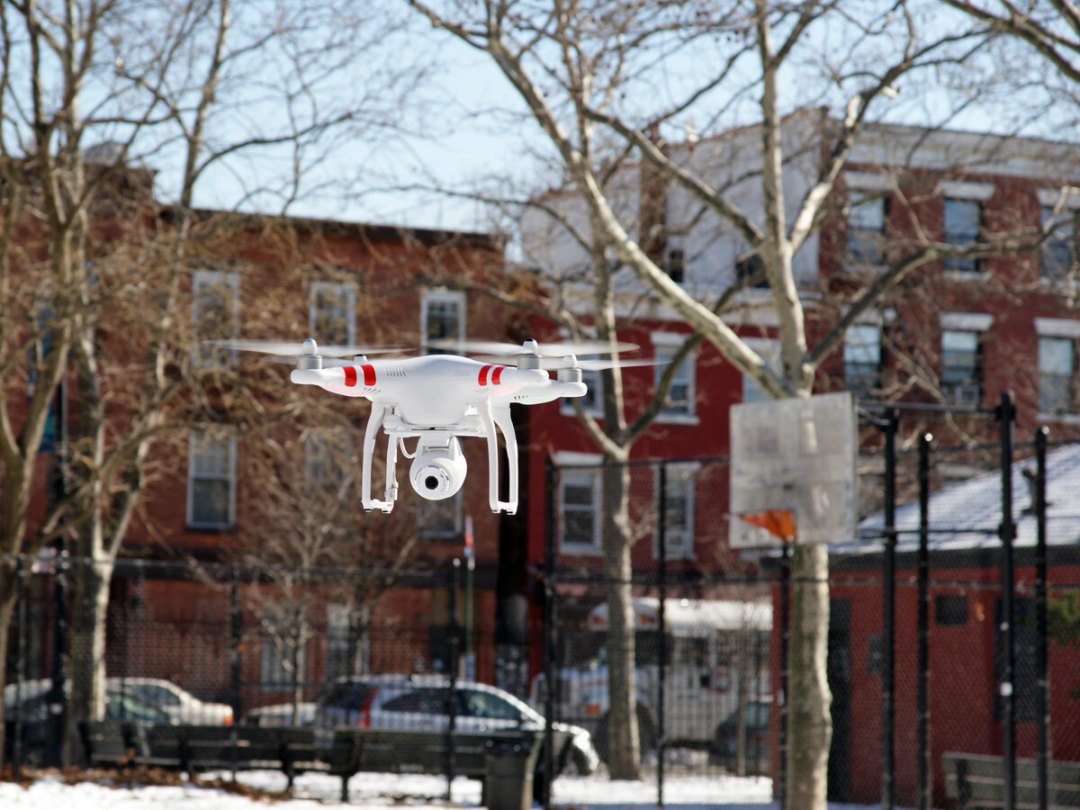 You don't have to be a polymath, possess lightning reactions or have 20/20 vision to fly the Phantom 2 Vision.
The quadcopter is designed to be easy to fly: it self-stabilises, and if you take your hands off the controls it'll simply hover in its current position. Lose sight of it or move it out of its control range and, thanks to built-in GPS, it'll automagically fly back to where it took off from and land – that's some smart self-preservation right there. It also has a generous 25 minutes of flight time per charge – about 10 minutes longer than previous DJI quadcopters.
The controls are sensitive (you can adjust them using the desktop app), but we never came close to crashing the Phantom. Manual landing is a piece of cake, too. There are plenty of YouTube clips that demonstrate that these things can be crashed, but it's far from easy to do. Do avoid tight confines if possible, though – the body seems tough enough to withstand plenty of punishment but the rotor blades are more easily shattered.
DJI's manual also specifies that the drone should be kept below 400 feet at all times, as above that it can pose a hazard to low-level aircraft. Yes, really.
The responsiveness of the controls and the zippiness of the quadcopter (it can climb at 6m/s and travel forwards at up to 15m/s) make it a joy to fly.
DJI Phantom 2 Vision tech specs
App's the way to do it
The main thing that sets the Phantom 2 Vision apart from previous DJI quadcopters is its app compatibility and the first-person vision feature that opens up (previously, you'd need to mod a Phantom with third-party gear for FPV).
Install the app on your iOS or Android device and its screen becomes your eye in the sky – as well as the controller for the 'copter's camera, which can be tilted up and down. The app also allows you to fiddle with camera settings including field-of-view, video and still quality, metering mode and more.
DJI claims the Wi-Fi extender unit on the remote control boosts the range of the signal to 300m, although your environment can affect this and you may find it shorter – or sometimes longer.
Blurred Vision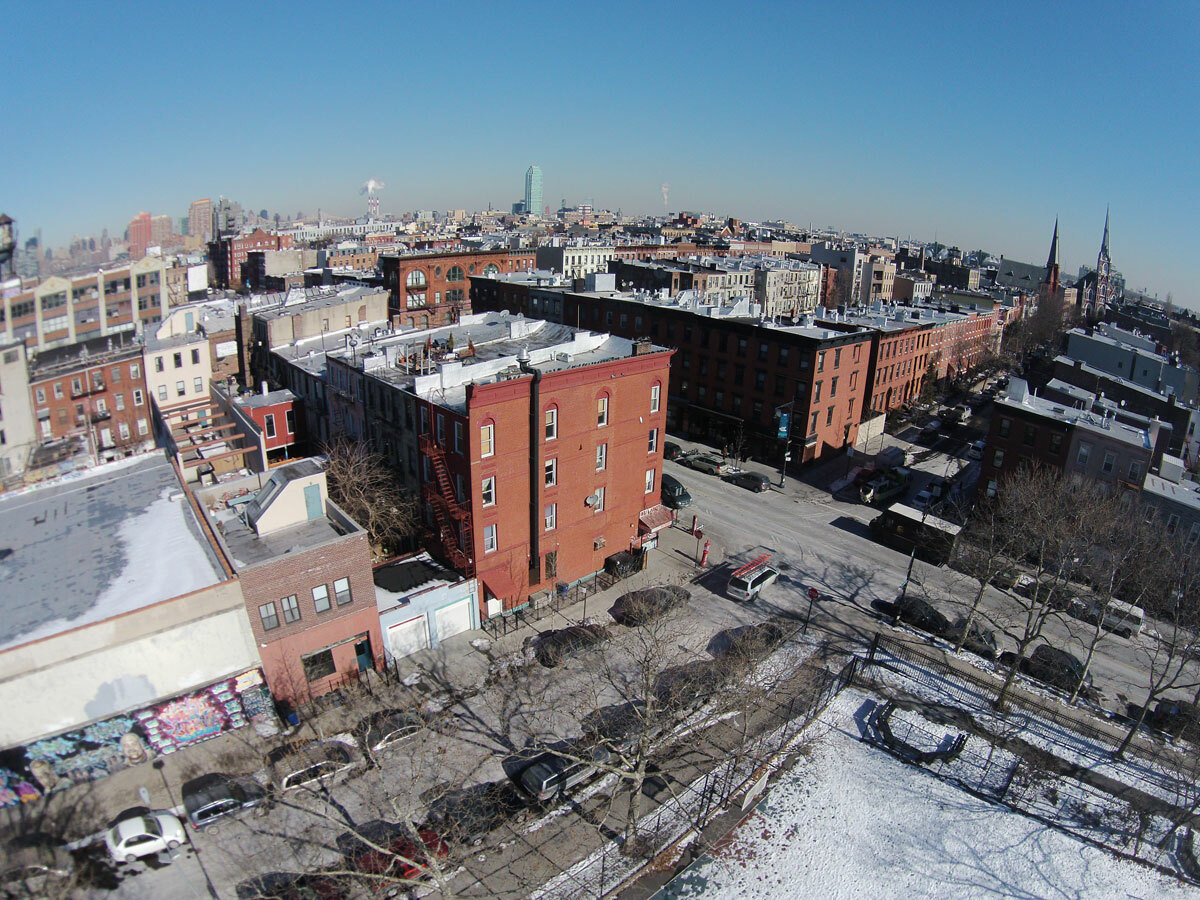 Sadly, we found the integrated camera's image quality to be a hit-and-miss affair, with more emphasis on the latter.
The 14MP stills are on par with a decent smartphone camera's, but we noticed a soft, unfocussed area on the left side of all our shots (we suspect that's a fault in the review sample, not a widespread issue) and glare and other effects creep in at times. The camera shoots in RAW or JPG, but at the time of writing our version of Photoshop couldn't open DJI's RAW format.
UPDATE 07/02/14: It turns out that in order to use the RAW format, all you need do is download DJI's desktop app for PC or Mac and use it update the Phantom 2 Vision's firmware.
Videos are impressive, particularly in 1080p – but a new GoPro model offers more options (4K, or 720p at 120fps for super slo-mo) and DJI's camera mount doesn't dampen vibration and shake to the degree you'd get from a decent third-party gimbal.
Both photos and videos are highly distorted due to the fisheye nature of the lens – some will like that style of shot, but DJI has released a lens profile for Photoshop that allows you to correct this without too much fuss.
Verdict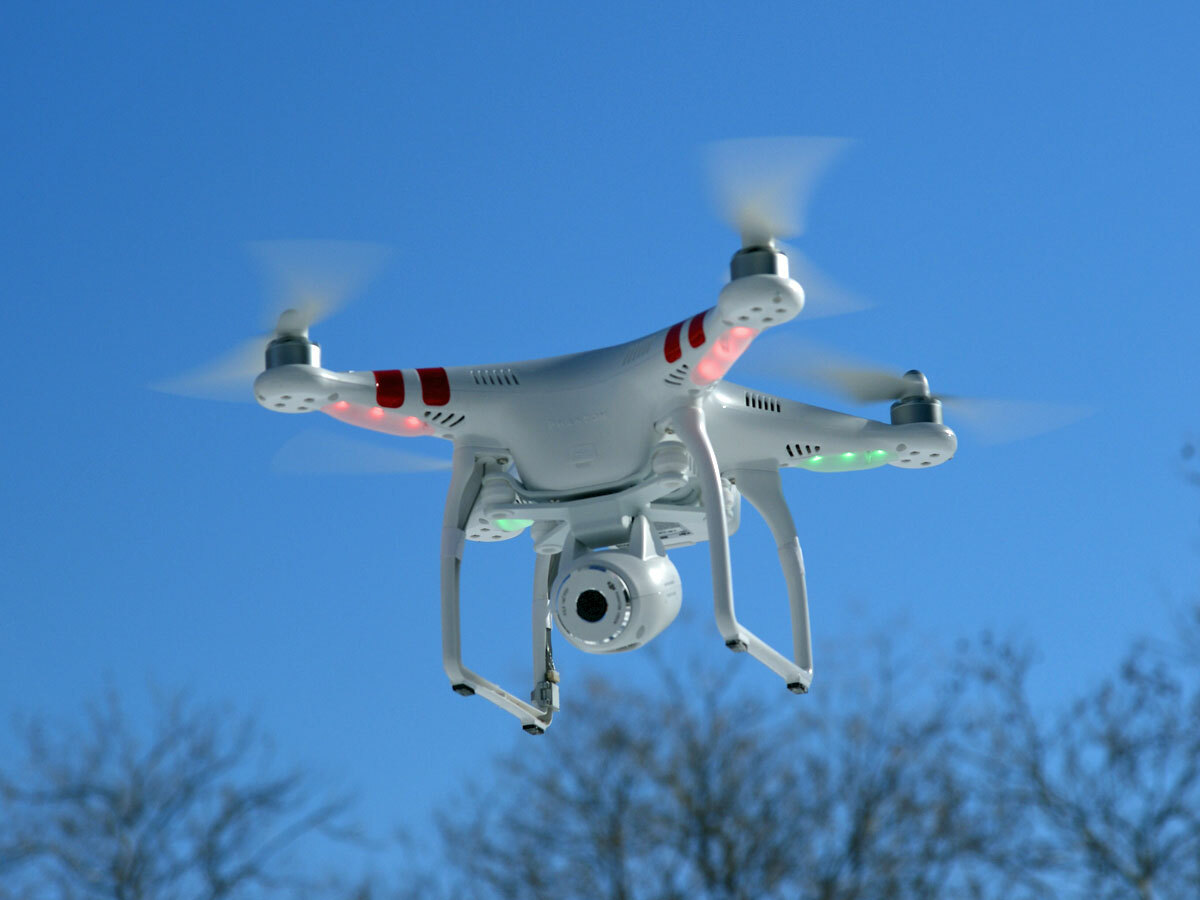 Those seeking smooth, well-stabilised video straight out of the camera would probably be better suited with the cam-less standard Phantom 2, kitted out with third-party gear from GoPro or the like.
That said, for an all-in-one option it's tough to see anything out there that beats the Vision: as long as you've got a compatible smartphone or tablet, this package offers everything you need to soar off into the wonderful world of aerial photography and videography – and have an absolute blast while you're at it.
Stuff Says…
While there's plenty of room for improvement, the Vision is an amazingly cool tool for amateur videographers and photographers
Good Stuff
Incredibly easy to fly
Brilliant first-person view via smartphone
Simple, all-in-one solution
Bad Stuff
Disappointing image quality
Shaky images in windy conditions