Doogee BL7000 review
Well and truly banishes battery anxiety, but it ain't perfect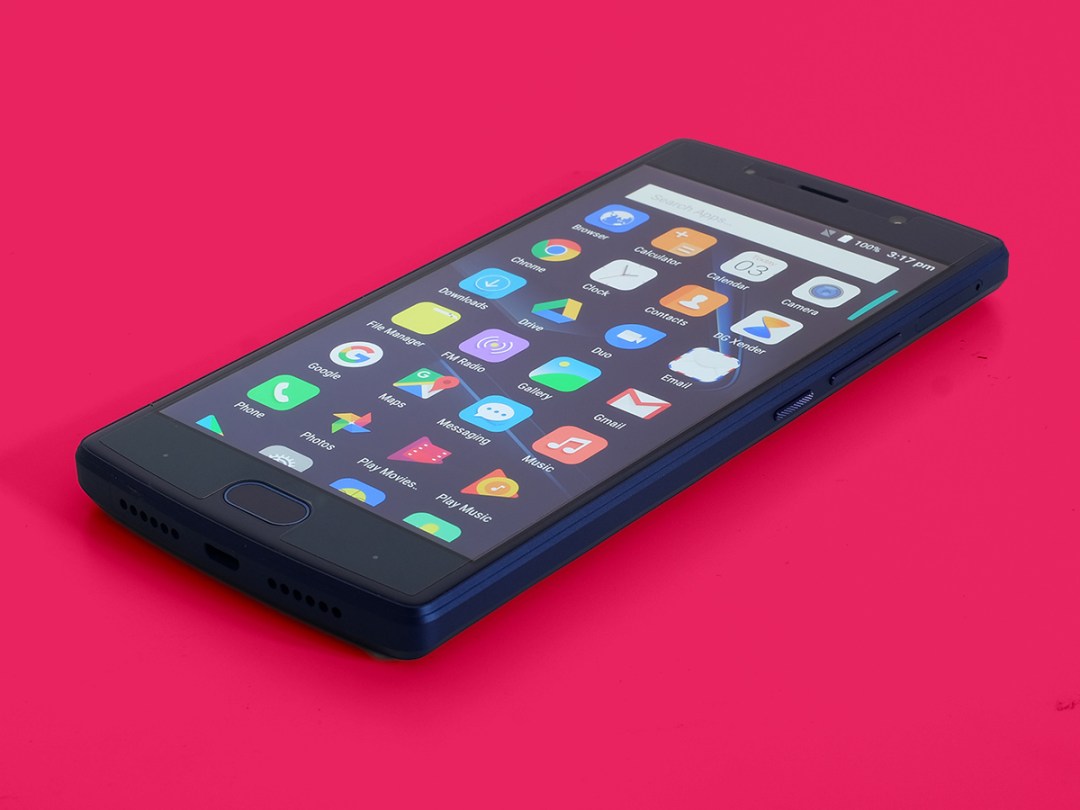 Read the news, lately? Things look bad. We're a few Twitter insults away from nuclear war, and your favourite celeb isn't actually someone you'd want to be locked in a dark room with.
Your phone battery running out at 11.45 just as the last train home leaves you on the platform, though? That's still a top first-world nightmare.
The DooGee BL7000 is the magic fairy dust that can melt that nightmare away, and replace it with as many hours of Candy Crush as you like. It has a massive 7060mAh battery, twice the size of pretty much every other phone out there right now.
You also get some flat-out ridiculous specs for the £170 price, including 64GB of on-board storage, and a rear camera with 2x "lossless" zoom. The BL700's value is undeniable, then, but if battery life isn't your main worry, does it deliver on the all-round experience?
BATTERY LIFE: THE MAIN EVENT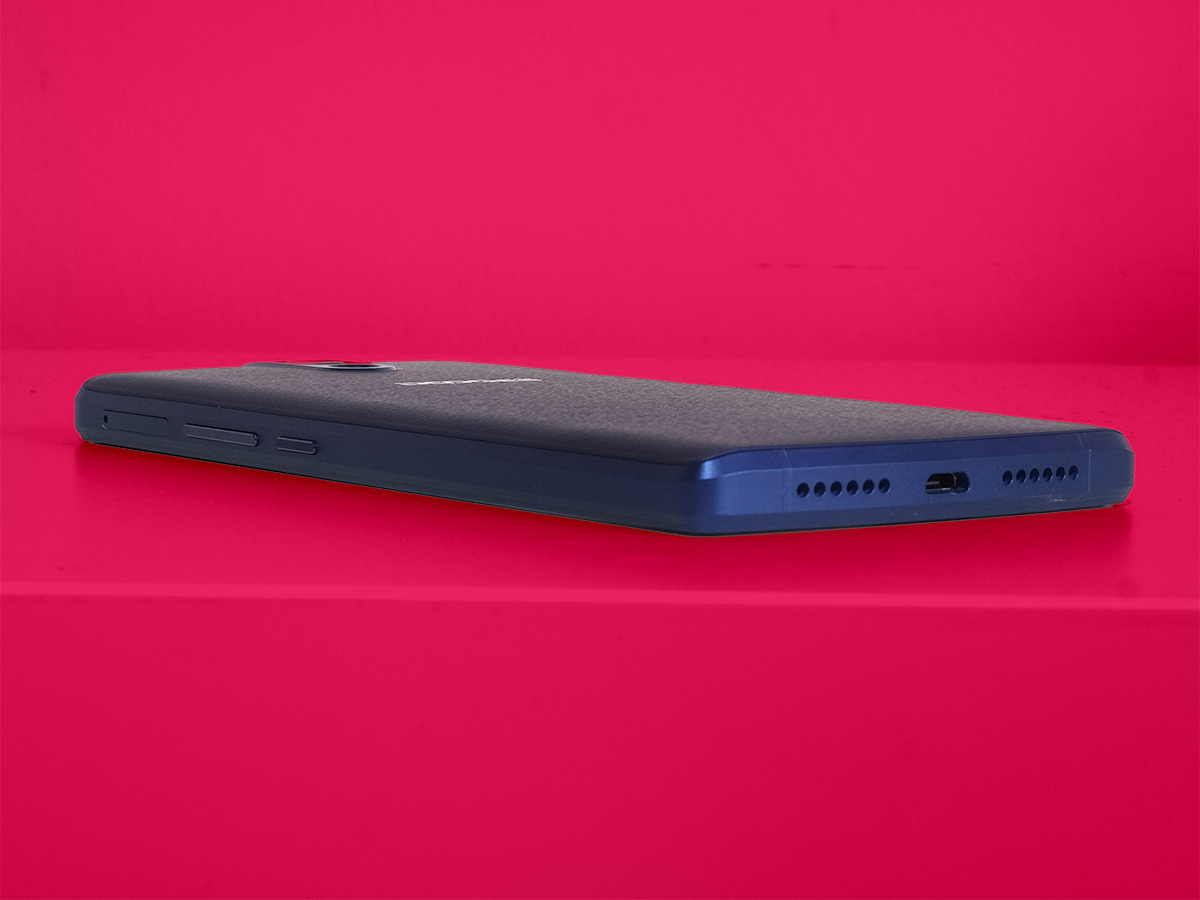 If you're thinking about buying a BL7000, it's probably for the battery. This phone's 7060mAh cell is the equivalent of a "normal" budget phone, plus a pretty good external battery pack.
You pay a little in thickness and weight, sure, but after a day or two even this 220g slab doesn't feel too bad. The large Moto G5 Plus weighs 168g, so you probably will notice the difference, at least at first.
Is it worth it? For the most part, yes, although if you're expecting three days of solid gaming, Spotify and Instgram use between charges, prepare to be disappointed. Even if it does flatten almost every other recent phone.
After a full day of use, including some quick spots of gaming, a few hours of podcasts and some browsing online, the BL700 still had over 50% charge by 1130pm. If I wasn't testing it just before Black Friday and I'd had an earlier night, it would have had over 60%. This sort of use would completely drain many phones by this point.
It lost just 1% charge over night, and by mid-morning the next day the BL7000 still had 38% left.
Following some more podcasting streaming, Geekbench testing and the usual WhatsApp messaging on day two, the Doogee BL7000 finally gave in at 7pm. That may not sound that great for a 7060mAh battery, but it's enough to radically loosen up how and when you charge your phone.
Being able to go for a night out with just 40% charge left and still have battery left over to watch a 20-minute YouTube video on the way home is, well, brilliant. Playing Real Racing 3 for 90 minutes only took 17% off the battery, half what you might expect from a normal phone.
It might have 70% greater capacity than most phones, but I'd still say the BL7000 only has perhaps 25-30% longer life. It could be because the Doogee battery isn't all that high quality and doesn't quite deliver its promised mAh count. It could be because the power management isn't that great. Who knows?
Forget the hype of the 7060mAh spec, though, and you're still left with a phone that lasts for ages and doesn't cost a packet. Thanks to 12V fast charging that giant cell only takes about two hours to replenish. Given its size, that's great.
The other side of the BL7000's low-maintenance personality is storage. At £170 I expect a phone to have 16GB storage. You get 64GB here, which means you don't have to worry about offloading photos or uninstalling apps for ages.
PERFORMANCE: NOT BUILT FOR GAMING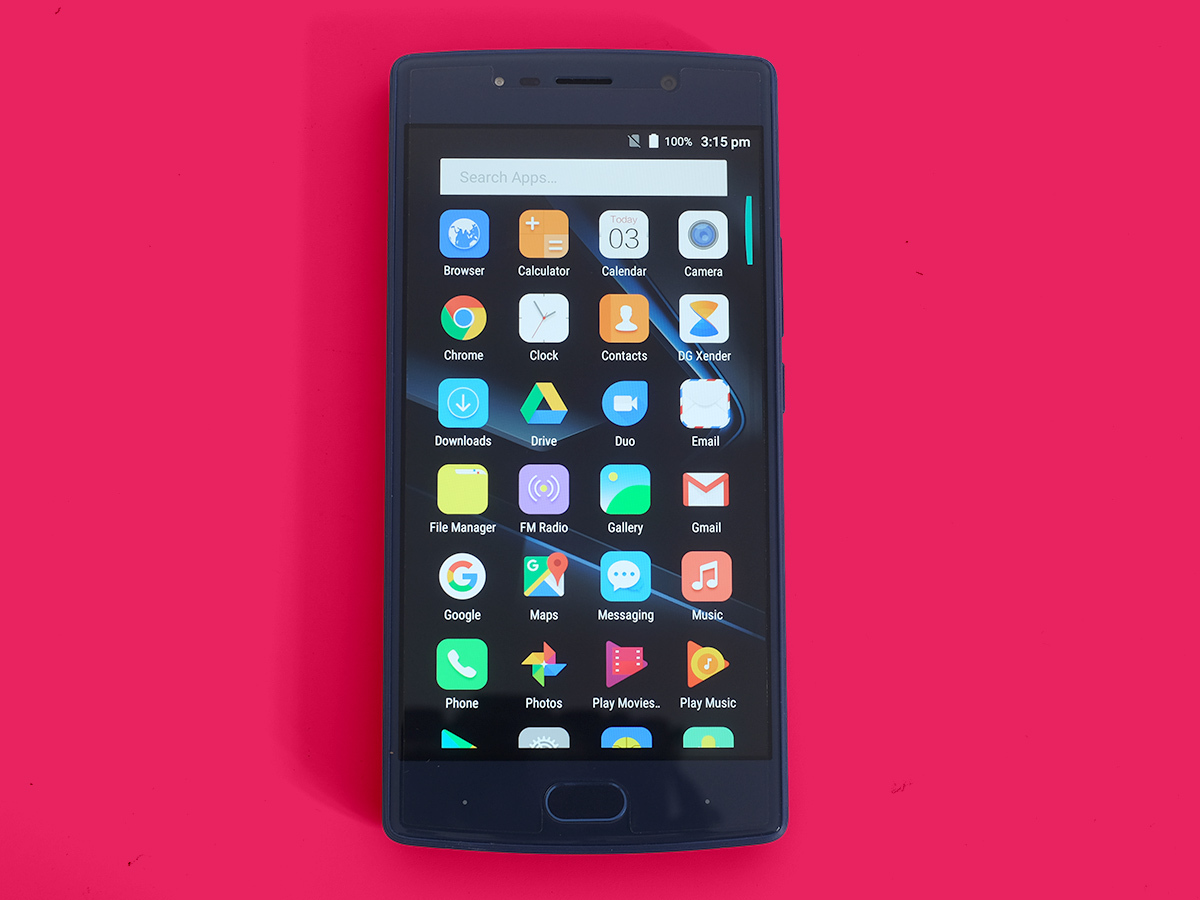 Certain parts of the BL7000 have the makings of a 5-star phone. But it isn't quite there, for a few little reasons that make it less enjoyable to use than Motorola's budget kings.
First, the fingerprint scanner on the front is a little slow. This sounds like a minor criticism, but it does make the BL7000 feel less responsive when you use it about 7000 times a day.
This locks step with intermittent (sometimes very) slow app loads and a certain wobbliness to parts of the software make the Doogee feel just a little temperamental. The phone doesn't feel flat-out slow, but doesn't have the smooth experience you can get from some alternatives when you budget gets closer to £200.
Network connections are also a little strange here in the UK. Buffering streamed audio and video seems to take longer than usual, even though the BL7000's specs are perfectly good. There's 4G including all the bands we need in the UK, and even VoLTE, which uses internet to improve voice calls. It doesn't support range-boosted 5GHz ac Wi-Fi, but few phones at this price do.
Like a lot of Chinese import phones, the BL7000 has a few usability stumbles. That said, general performance is miles better than that of a bottom-rung phone, no doubt thanks to the big 4GB mound of RAM.
Gaming performance is pretty poor, though, and a lot worse than any of the current Moto G5 models. This one we can definitely blame on the hardware. The Doogee BL7000 has a MediaTek MT6750T. It's a fair octa-core CPU with Cortex-A53 cores, but has puny dual-core Mali-T860 graphics chipset.
Fancy games like Asphalt 8 and Real Racing 3 run at a pretty choppy frame rate, reducing part of the appeal of that 64GB storage if you're more gamer than mobile photographer. If a high-end game lets you cut down the graphics settings, you'll want to do so.
DISPLAY: BETTER THAN YOU EXPECT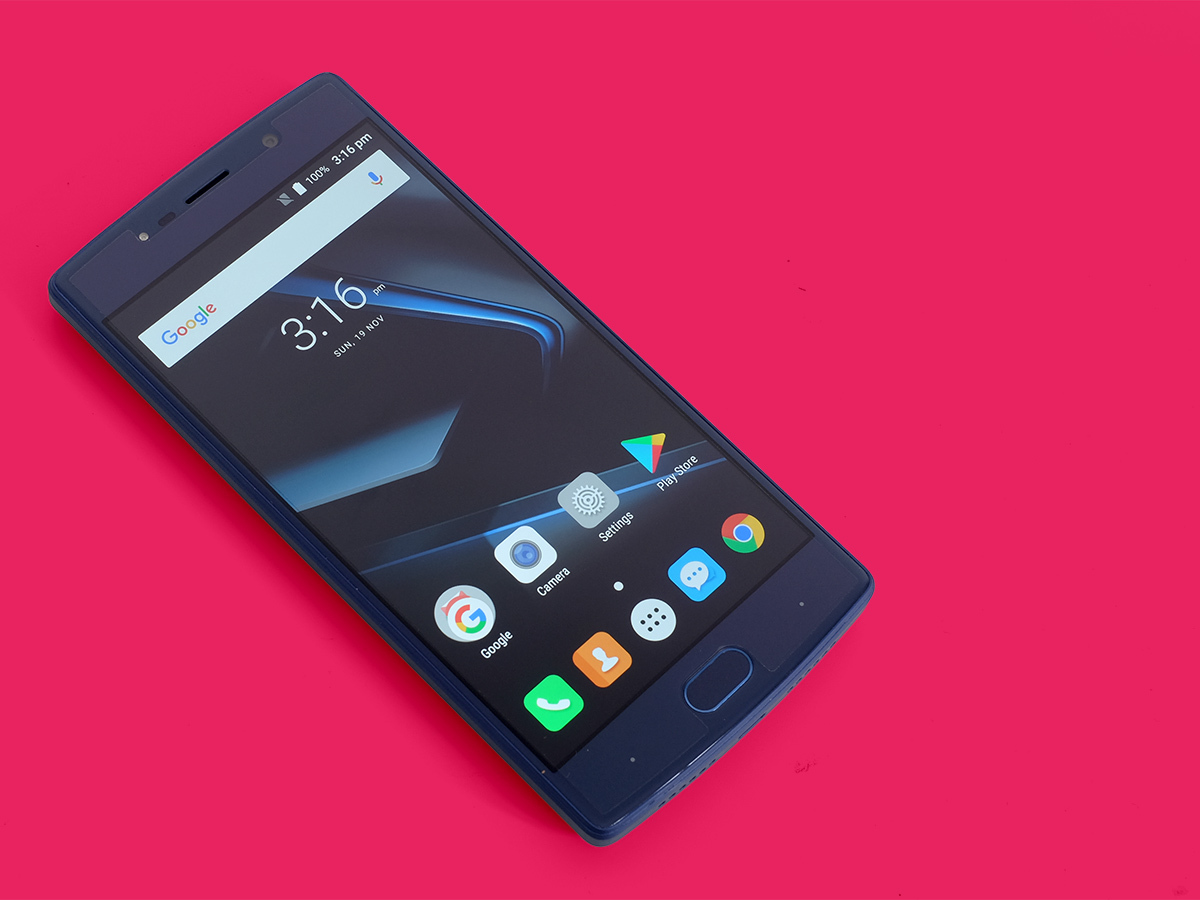 Part of this is down to the BL7000's fairly high-res screen. This is a 1080p phone, where the processor would probably be much happier with a 720p display.
I could tell the colour temperature was a bit off as soon as I turned on the phone, but was used to its look within a day. It's a perfectly nice screen with decent colour saturation, and you can tweak its look in the Settings menu.
There's one part of the BL7000's screen that annoys, though. Its Auto brightness setting is a mess, tending to make the screen far brighter than it needs to be when indoors, and moving the brightness slider barely has an effect. Battery life would probably be even better if Doogee were to sort this out.
The display covering is nothing special either. A hard press on the display causes ripples, telling you this isn't a top-of-the-line Gorilla Glass coating. There is a factory-applied plastic screen protector that'll ward of scratches for a while, though.
The speaker is perfectly fine, too. It's a single driver on the bottom, meaning the second little grille is there for the look. However, top volume is passable and while there's no real bass, you can crank up the volume without the sound becoming serrated.
DESIGN: POCKET-STRETCHER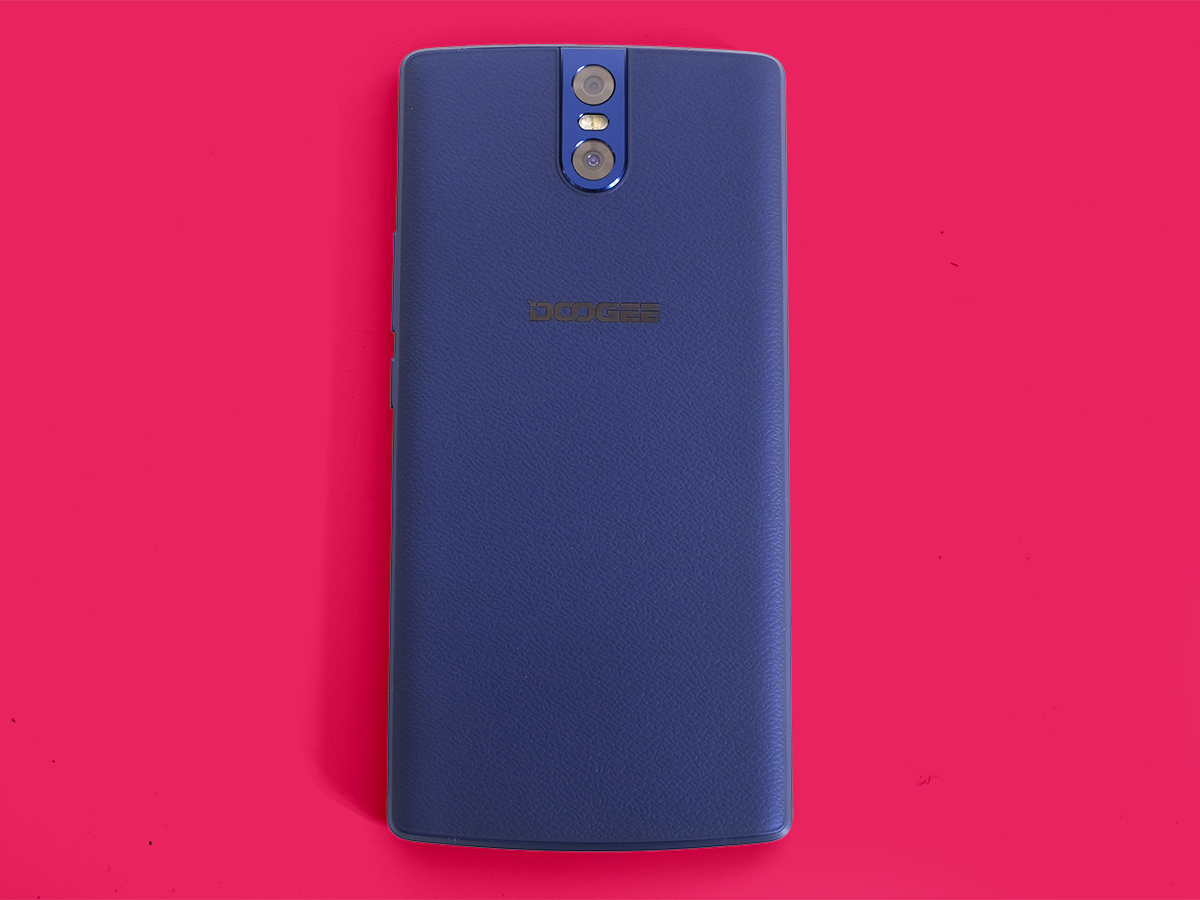 A lot of the BL7000's style is typical of a Chinese-brand phone: plenty of specs, but with some holes in the basics. Get it on your hand, though, and the build leaves a mostly positive impression.
There's a leather-effect plastic back panel which flirts with executive chic, 2015-era-Samsung-style, and colour-matched aluminium running around the sides. Fake leather has never been on our most-wanted list of finishes, but the one-colour style makes the look work well enough.
The weight of the BL7000 also gives it a sturdy feel – but then you'd expect as much, given the whopping battery inside. Don't expet bezel-free designs at this price, though.
CAMERA: ZOOM FOR WHOM?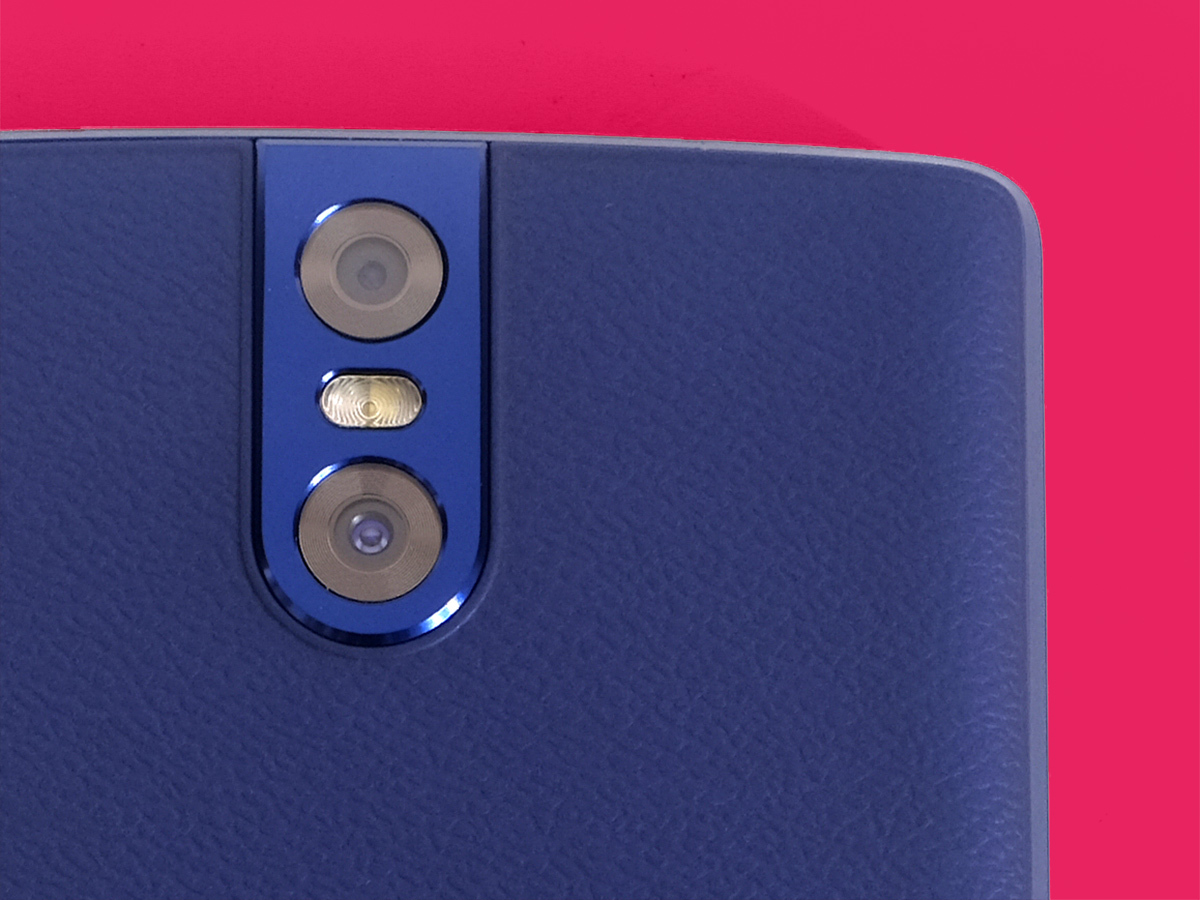 The BL7000's three 13MP Samsung-sourced cameras are another case of specs over results, though.
On the rear, a secondary snapper is used for 2x low-loss zooming. Looking at the resulting photos, though, the detail benefits seem to be minimal.
Like other low-cost phones, the BL700 is also not great for night shooting. In some low-light conditions it completely refuses to focus, simply giving up and making the scene look blurred. And it has one of the least subtle HDR modes around. It's either on or off, and when switched on the effect can look unrealistic or may result in washed-out looking images.
This isn't a particularly smart camera. However, use your own intelligence and you can get some good shots out the BL7000. In daylight the phone can capture a fair amount of detail and the sledgehammer HDR mode can be very useful in certain situations. As in other parts of the phone, though, the Moto G5 series phones are generally more effective.
This mainly applies to the rear camera, though. The front camera is genuinely higher-spec than most phones at the price, and can render a seriously impressive amount of detail given good light.
SOFTWARE: READY TO LAUNCH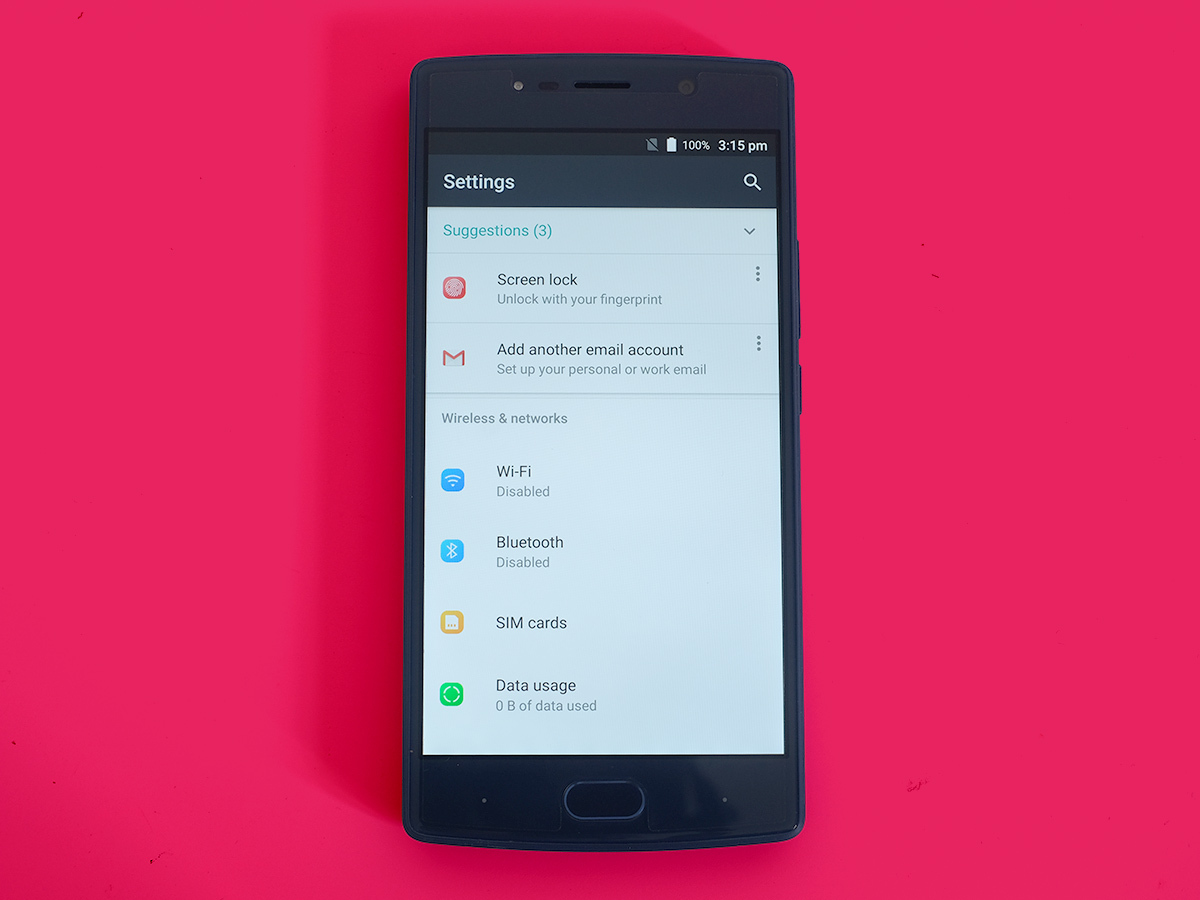 We've barely touched Doogee's software, but that's because there's nothing too interesting going on here. The BL7000 runs Android 7.0, a now-outdated version, and while it looks a lot like standard Android there's actually a thin Launcher3 interface on top.
Changes include a lock screen that shows a different picture each time you unlock, and a few minor visual tweaks many won't even notice, like a slightly altered Google search bar in the apps menu.
Don't like it? It's so plain and simple I can't imaging why you would, but you can always use Google Now instead: just download the app.
DooGee BL7000 VERDICT
The Doogee BL7000 looks a little better on paper than it is in reality, but then it does look almost unbelievably good on paper.
Dual rear cameras with lossless zoom, 64GB storage, a fingerprint scanner and 7060mAh battery sound improbable at £170, but it does actually deliver – albeit at the cost of mediocre gaming performance, an unsophisticated camera and intermittent, patchy responsiveness.
The battery life is killer, absolutely, but the Moto G phones perform better overall – you've just got to remember to plug 'em in a little more often.
Tech specs
| | |
| --- | --- |
| SCREEN | 5.5in, 1920×1080 LCD |
| CPU | MediaTek MT6750T |
| MEMORY | 4GB RAM |
| CAMERA | 2x 13MP rear w/ LED flash. 13MP front |
| STORAGE | 64GB on-board |
| OPERATING SYSTEM | Android 7.0 Nougat |
| BATTERY | 7060mAh non-removable |
| DIMENSIONS | 156x76x11mm, 220g |
Stuff Says…
It may not deliver on all its amazing-sounding specs, but the Doogee BL7000's killer battery life makes it worthwhile
Good Stuff
Excellent battery life
Lots of features for the cash
64GB storage
Bad Stuff
Battery life doesn't quite match the specs
Bit of a porker
Finger sensor is sluggish
Gaming performance ain't great