DxO One review
The ultimate iPhone accessory for fussy photographers
Think your iPhone photos aren't quite cutting it? Then DxO Labs wants a word with you.
The company, previously best known among pixel-peeping camera-heads for its image processing software and technical measurements of photographic gear has just released its first camera – and it's an premium-priced add-on for Apple's iOS devices.
The DxO One clips to your iDevice via the Lightning connector and interacts with its own iOS app. More importantly, its makers claim it brings a heck of a lot of goodies to the photographic party: there's a big 1in 20.2MP CMOS sensor, a high quality glass lens with a wide (and adjustable) f/1.8 aperture, and the ability to shoot in the professional's favoured RAW format. All of which you don't get with your vanilla iPhone shooting experience.
Is all that worth £450? After spending a week with the little snapper hanging off the side of my iPhone 6, I'm ready to tell you.
Perfect for any pocket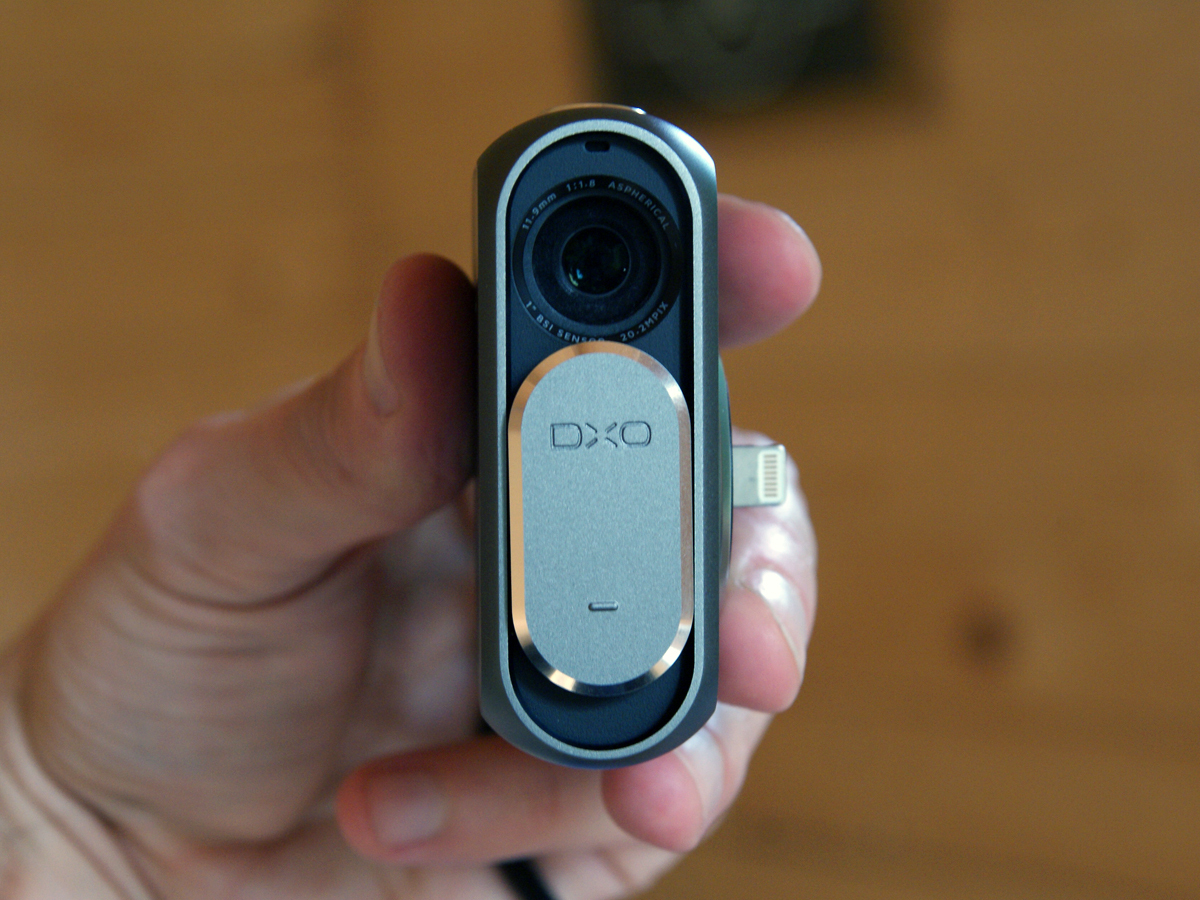 The One is a fairly unassuming product to look at. It's not an example of stunning industrial design (in fact I found it a little uninspired) but when you hold it in your hand it feels reassuringly sturdy and cool (as in, it's made of metal, so it's a bit chilly).
It's small and lightweight, which means it's easily carried in a trouser or jacket pocket, which is pretty much all you can ask for from a product designed to be added to something else you also carry in a trouser or jacket pocket. Basically, unless your attire consists of nothing but a pair of budgie smugglers, you're not going to have any problems carrying this thing around all day.
Near-instant connectivity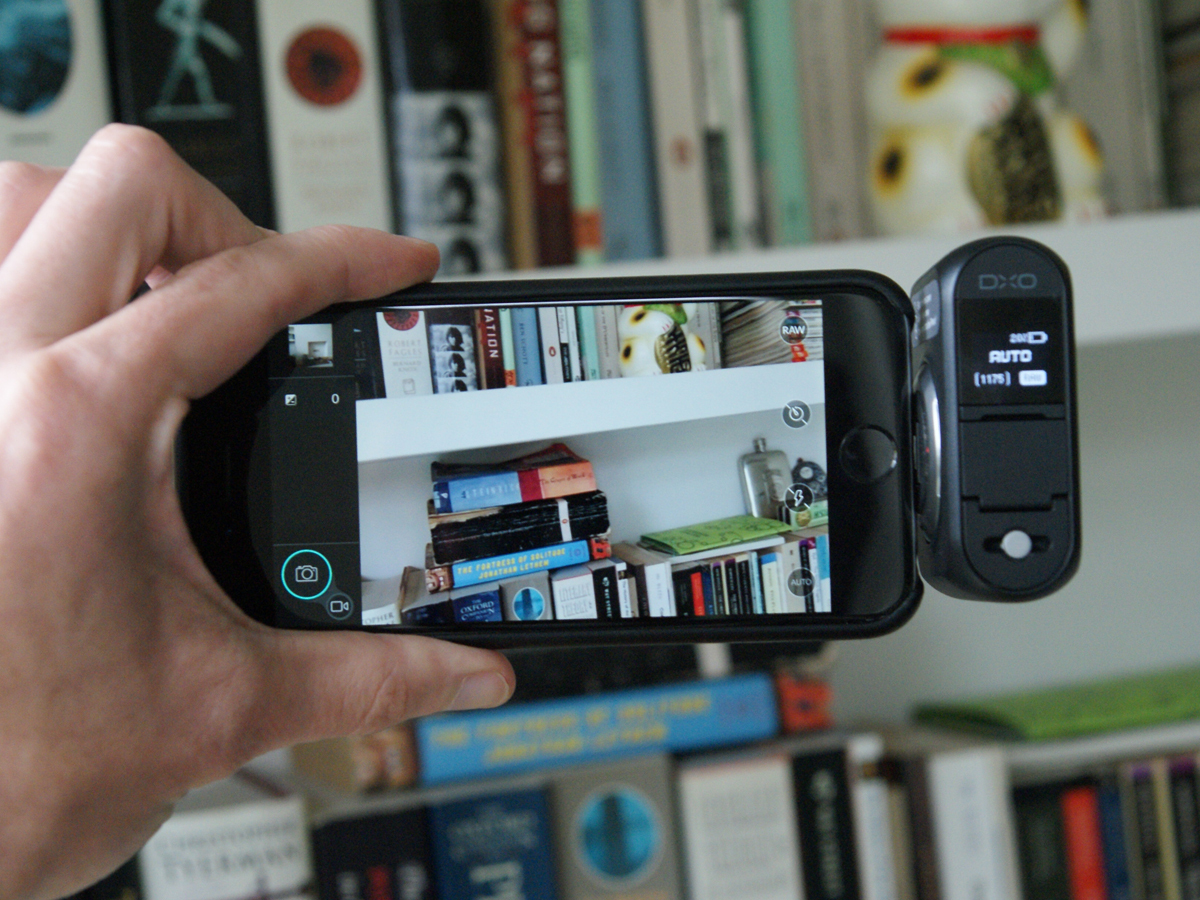 Operation is simple. Making sure the One's complimentary microSD card is in the slot, you slide down the lens cover. Not only does that switch on the power, it makes the Lightning connector on the side pop out.
You then plug the One into your iPhone or iPad's Lightning port, whereupon it'll automatically open the DxO One app. You can plug the camera in either way – lens facing backwards for regular photography, or lens facing the screen for selfies. This may sound complicated in theory, but the whole process takes less than five seconds. It's certainly less hassle than using Sony's smart QX10 lens.
There are few controls on the One itself – merely the slider to power it up and the shutter button to focus (with a half-press) and take photos or start video capture. The OLED panel, which shows a bit of info, can be swiped left or right to flip between video and photo modes, but settings and the like are handled through the smart-looking, elegantly designed app instead: you can change the ISO range, the maximum shutter speed and more from within its menus.
When connected to your phone or tablet, the One uses the device's screen for a viewfinder. But if you wish you can take photos or video without a phone – you'll just have to point the One in the right direction and hope you're framing your shot correctly.
Picture perfect?
Snapping a picture on the One will transfer it to the microSD card and, if you wish, to your iPhone or iPad's storage too, which means you can share it immediately. Video clips and RAW versions of photos can only be stored on the card, however – so you'll have to connect to a computer to do anything with those.
And what of image quality? I confess to being a little sceptical of what the One could really offer above what is already a pretty decent smartphone camera (I'm referring specifically to the iPhone 6's rear camera here) – or at least, whether it could possibly offer anything worth shelling out £450. But I have to say the image quality it provides, at least where stills are concerned, is quite stunning.
Impressive in low light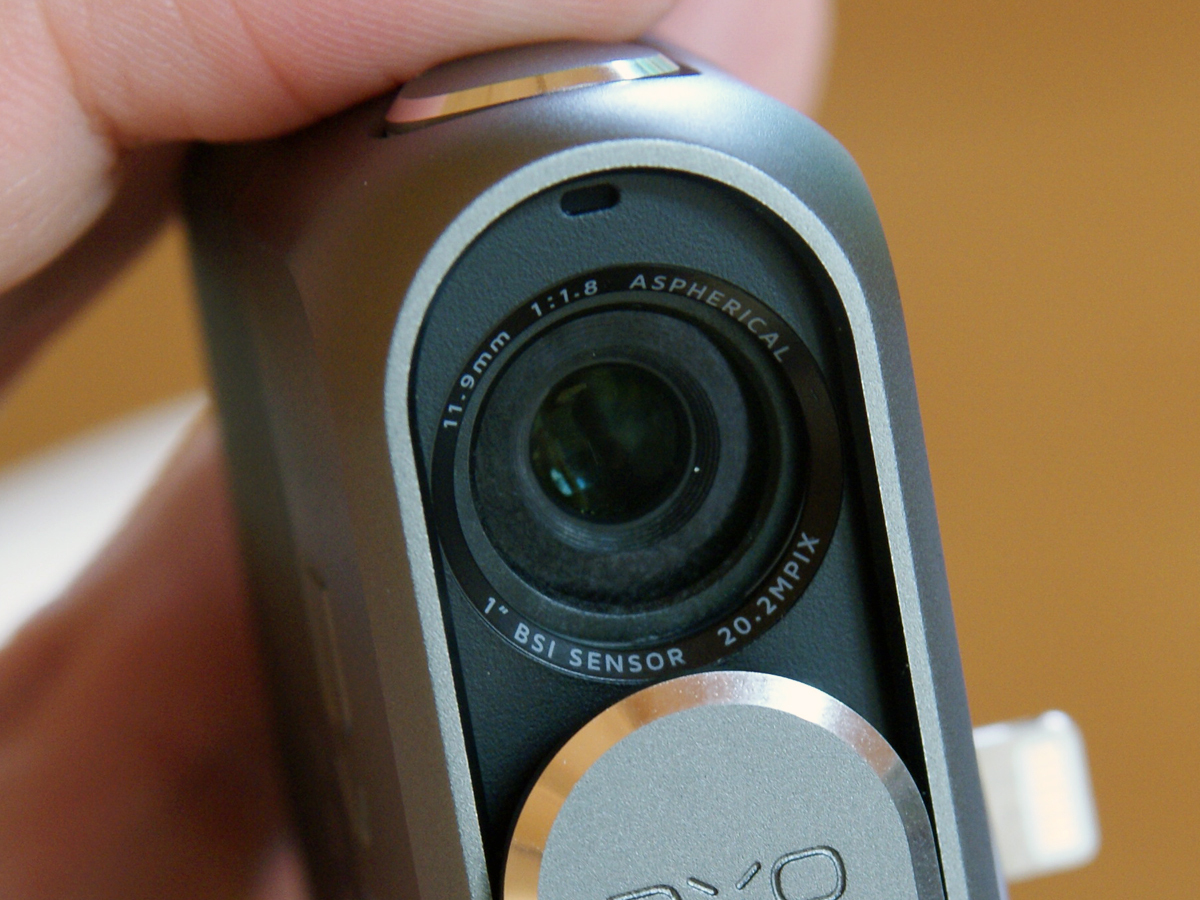 Shooting in RAW and then using DxO's own OpticsPro 10 desktop software (free with the purchase of the One, but normally retailing for well over £100) to automatically process the images into JPEG, I found that the sharpness and clarity of low ISO images shot in good lighting is something no current smartphone camera can touch. That's the advantage of the bigger sensor and a high quality glass lens.
Low light photography is another strong point, and if you look at our sample pictures, taken in the middle of the night with only street lamps as a light source, you'll see that, again, no smartphone could shoot nighttime images with such low noise and sharp edges. The One's ISO goes all the way up to 51200, but you'll probably never need to push it up that far.
Video quality only goes up to 1080p resolution, which actually puts it behind the new iPhone 6s' 4K-capable camera in terms of the sheer amount of pixels it can record. The One can record 1080p at 30fps and 720p at 120fps (for slo-mo replay), which doesn't sound all that impressive on paper. In reality the videos are sharp and rich, and 1080p recorded through this camera looks a lot more detailed and clean than 1080p from the iPhone 6. But really, I would say the video mode here comes across as little more than a bonus feature. The One is chiefly a camera designed with stills in mind.
Shocking battery drain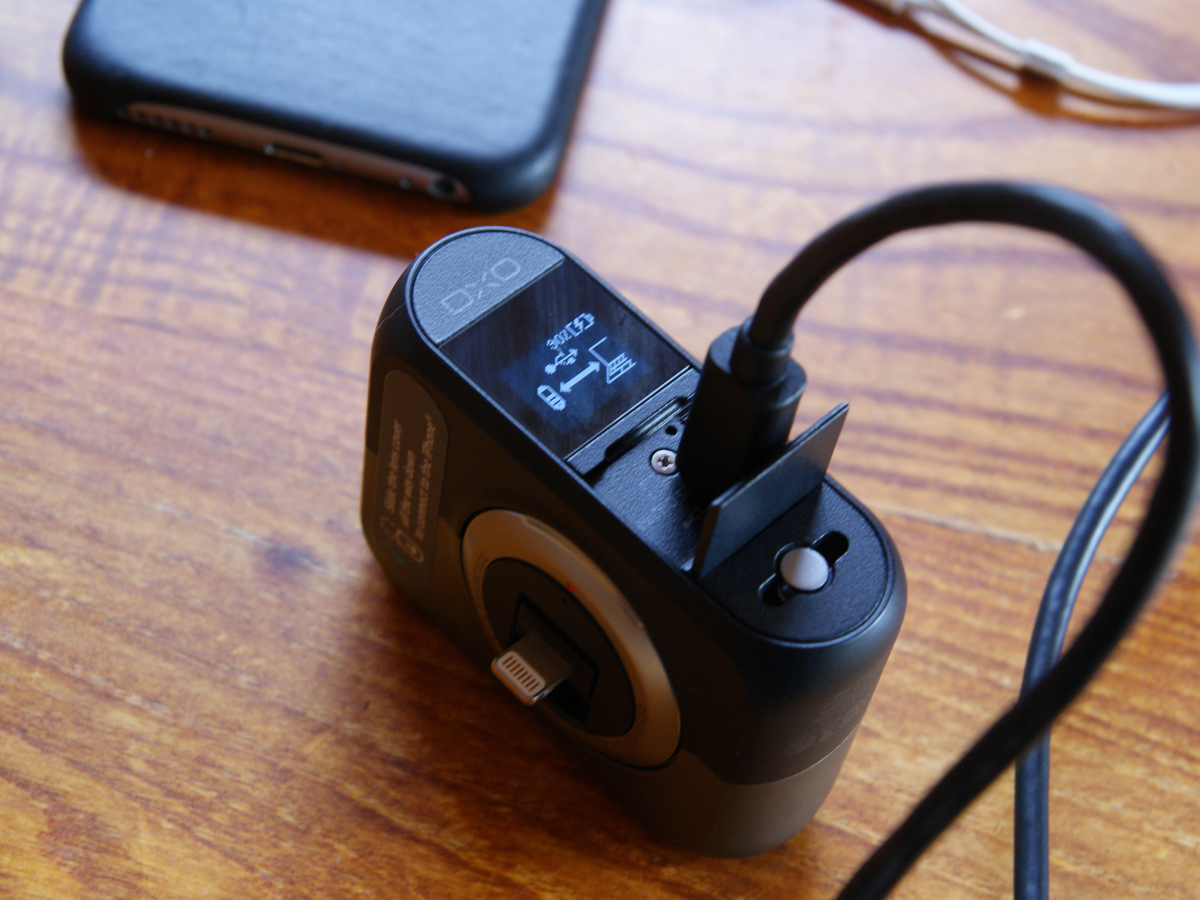 There do appear to be some technical issues with the One, however. First and foremost, the battery life is poor. DxO says one charge is good for around 200 photos, and that may be true if you carefully switch the camera off when you're not using it. But with the camera plugged into my iPhone 6, I walked around taking photos and found it dropped from 100 percent to 20 percent in around 40 minutes, during which time I had taken only around 30 photos (JPEG and RAW simultaneously) and no videos. My phone's battery life had also taken an absolute hammering during that time. So the practicality of the device is questionable – what use is portability if both the One and the device it's attached to are drained after an hour of normal use?
I found that if I used the One very carefully, turning it off and detaching it from my phone when not in use, it lasted a more acceptable amount of time. But that means reattaching it every time you see something you want to photograph or video, which is a bit fussy to say the least. If you do walk around with the One attached to your phone, it'll put itself into sleep mode fairly quickly – a sign, I think, that the makers are aware of the battery limitations.
At one point when I was out walking in the countryside, my review sample got stuck in this sleep mode, and couldn't be made to snap out of it, or even be turned off. So I couldn't use it anymore, and had to simply wait for the battery to expire. That's not ideal for a camera that's designed to be carried around, either.
DxO One verdict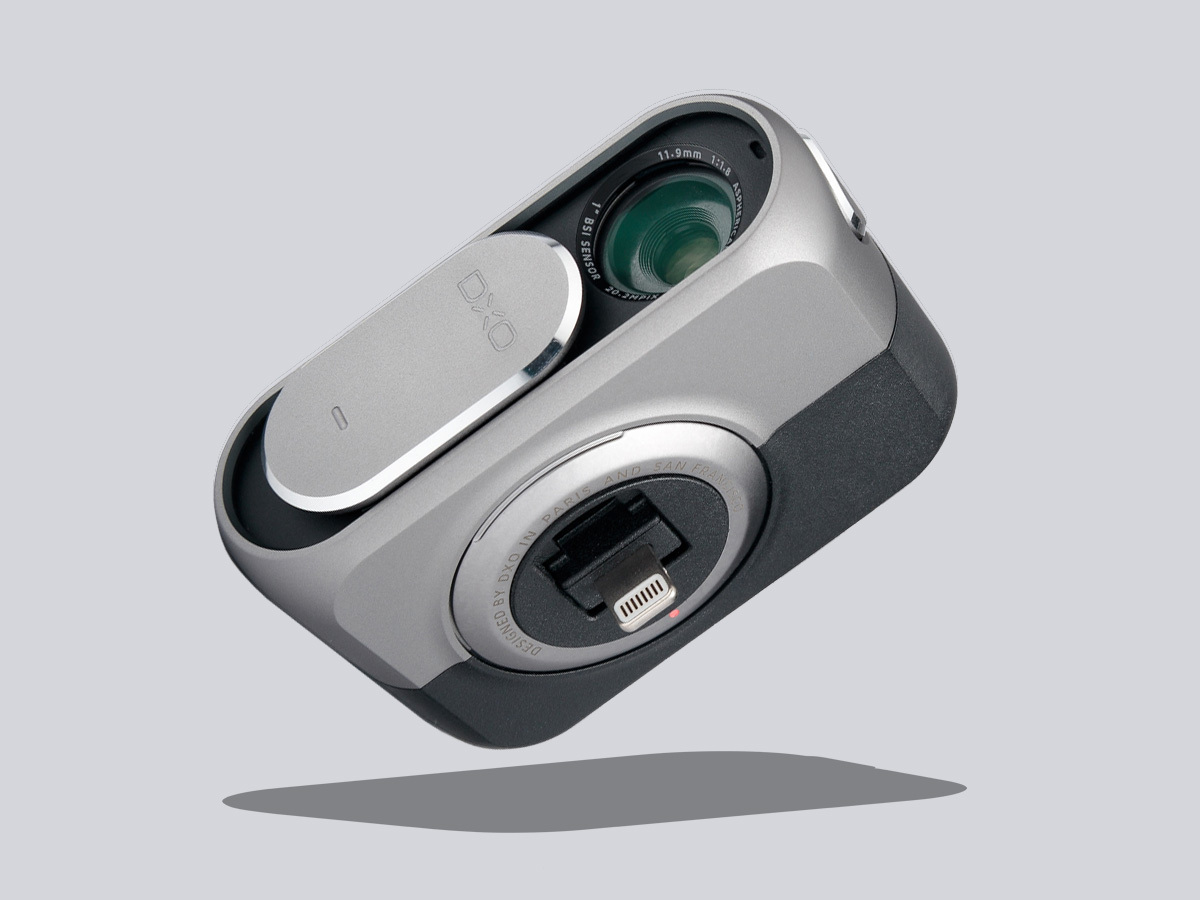 There's a lot to admire about the DxO One: its still image quality is superb and its portability makes it easy to bring everywhere with you. It'll definitely improve your iPhone photography markedly, and if you're one of those strange beasts who takes a lot of photos on an iPad, the difference will be even greater.
However, it's the price of an entry-level DSLR, and the limited battery life detracts a lot from its appeal. There's no 4K video either, which is something more and more smartphone cameras are offering.
The feeling I get from it is that it's a niche product aimed at a very particular type of photographer: one who's not willing to carry around a "proper" camera all the time but remains fiercely fussy about still image quality. I've enjoyed using it, but if I had £450 to spend on photography gear, it wouldn't be going on the DxO One.
Tech specs
| | |
| --- | --- |
| Sensor | 20.2MP 1in CMOS BSI |
| Lens | 32mm equivalent f/1.8 to f/11 |
| ISO range | 100 to 51200 |
| Image stabilisation | Electronic (video only) |
| Raw shooting | Yes |
| Minimum focusing distance | 20cm |
| Connectivity | micro USB 2.0 |
| Storage | microSD card |
| Works with | iPhone 6, 6 Plus, 5s, 5C, 5; iPad Air 2, Air, Mini 3, Mini 2, iPad 4th Gen |
| Weight | 108g |
| Dimensions | 67.5 x 48.9 x 26.3mm |
Stuff Says…
Portable and powerful, but needs more stamina and better video performance to justify its price tag
Good Stuff
Excellent image quality
Small, pocketable and lightweight
Easy to use
Bad Stuff
Poor battery life
No 4K video
Expensive