eFootball PES 2020 review
PES gets a new name and some new faces – but can it fix the old issues?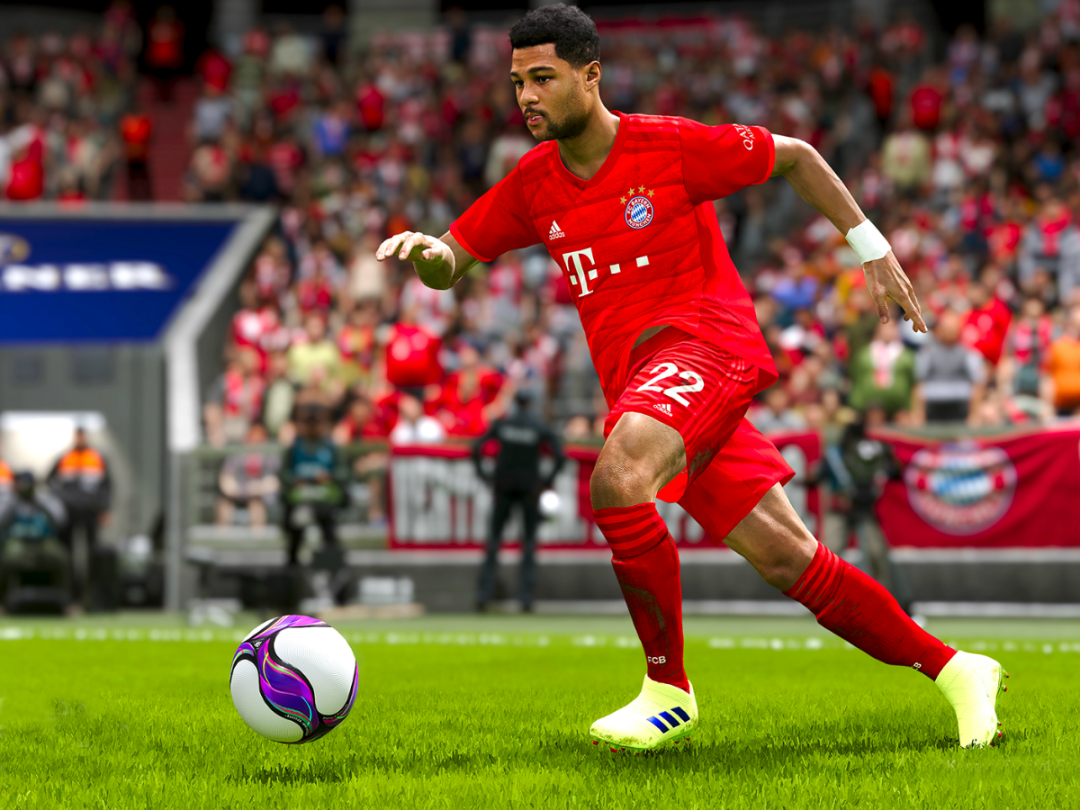 Some people say we shouldn't compare Lionel Messi and Cristiano Ronaldo. Rather than pointlessly trying to work out who's better, we should just sit back and enjoy a time when two of football's GOATiest GOATs can spur each other on to even greater heights.
It feels like we're in a golden age for football games right now, too. While FIFA's resources mean it'll surely keep winning the battle off the field, the past few versions of Konami's PES series have represented a genuine alternative to EA's all-conquering title. With less frenetic gameplay and equal focus on defence and attack, PES has built a reputation for being a more considered take on the beautiful game.
Can Konami iron out the niggles that have previously stopped those growing tired of FIFA from jumping ship? Is it still annoying to play as a team called FV Green Black in a kit that looks like it was designed by George at Asda? And can we get to the end of this review without using the F-word too much?
Licence to nil
Fire up eFootball PES 2020 and you'll be greeted by one of four faces: Lionel Messi, Miralem Pjanic, Serge Gnabry or Scott McTominay. Yes, the same Scott McTominay that only got a game for Manchester United because Old Trafford wasn't big enough to house the egos of both Jose Mourinho and Paul Pogba. The young midfielder's prominent positioning will be a surprise to many, probably none more so than McTominay himself, but it's a reflection of the 'we'll take what we can get' approach to licensing that Konami is forced to take while it exists in the shadow of the FIFA juggernaut.
That's not to say it's feeding off scraps. With Barcelona and Bayern Munich also already onboard, the game has three of the biggest clubs in Europe covered, so the addition of Italian perma-champions Juventus and their Allianz Stadium is a no-brainer. It means you get the dubious pleasure of hearing The Old Lady's inane goal music every time CR7 or one of his teammates hits the back of the net at home, which wouldn't be such a problem if they played something other than the bloody Fratellis.
It's not all bad though. The real-life arenas are meticulously recreated and there's a decent level of variation and individuality to the crowds, which makes even the generic stadia feel properly alive. The TV-style camera angle is also a triumph, giving it a real feeling of authenticity without just plastering the screen with all the right graphics. Pro tip: if you're struggling to see what your strikers are up to, you might need to knock the zoom back a couple of notches.
As always, the problem isn't really what is here, it's what's missing that stands out. Serie A is almost entirely complete, with only Brescia missing their real name and kit, and if you're a fan of French, Dutch, Portuguese, Turkish, Scottish, Russian, Belgian, Danish or Swiss football, PES 2020 has you covered. Various leagues from South America and the Far East, including Argentina and China, are also present and correct. But Bayern's presence as one of just three German clubs that feature on the game at all just makes the absence of the Bundesliga more noticeable.
Most teams from the Premier League, Championship and La Liga are here under pseudonyms but they're a little easier to decipher this year. You get names such as Chelsea B, Manchester B and Everton B rather than the more generic London FC, Man Blue and Merseyside Blue, although that does make them sound like reserve sides.
These names are, of course, all easily editable, although only Arsenal and Manchester United in England and Barcelona in Spain wear their proper kits. Those are not so easy to change, unless you're happy downloading image files from unofficial fan sites and uploading them yourself. For the more casual fan, that's likely to be too much hassle.
The beauty is in the struggle
In the world of PES, a goalless draw isn't a bad thing. This is a more patient approach to football than you tend to get from a certain other game, with defences tougher to break down and goalkeepers hard to beat.
PES 2020 actually feels a touch slower than last year's game, which can make matches feel a bit stodgy at times, but it's usually just a sign that your team is a little lacking in ideas. Stroking the ball safely around is pretty easy but it's unlikely to lead to a goal.
Unlocking a defence is all about taking risks. Sudden changes of pace, quick passing patterns or firing balls forward for your target man to hold up might result in losing possession, but they're also more likely to create a chance than just giving it to your fastest winger. That said, counter-attacks do feel more effective than before. Konami has added a new finesse dribbling option, deployed by using the right stick, but it's only really for more agile, creative players and is no substitute for good old-fashioned passing and movement.
There are also new first-touch techniques, meaning players can gently lay the ball off, cushion headers into the path of teammates, or deftly scoop it over the head of opposition players in mid-air. It makes for a brilliant range of ways to move the ball and open up space.
Of course, it doesn't always go to plan. There's more emphasis on balance and body position, so it's easy for passes to go astray, especially if you attempt to play them blind. You really need to pay attention to how your players receive the ball and use their bodies to shield it from the opposition. You can't just blame it on the pass assists either, as these feel more trustworthy and reliable then they were on PES2019, if not totally flawless.
Tackling is still a bit of a lottery, particularly the sliding variety, but trying to win the ball back should always come with an element of risk. The problem is, going to ground on PES 2020 isn't just risky, it's pretty much a guaranteed yellow card.
A game of two halves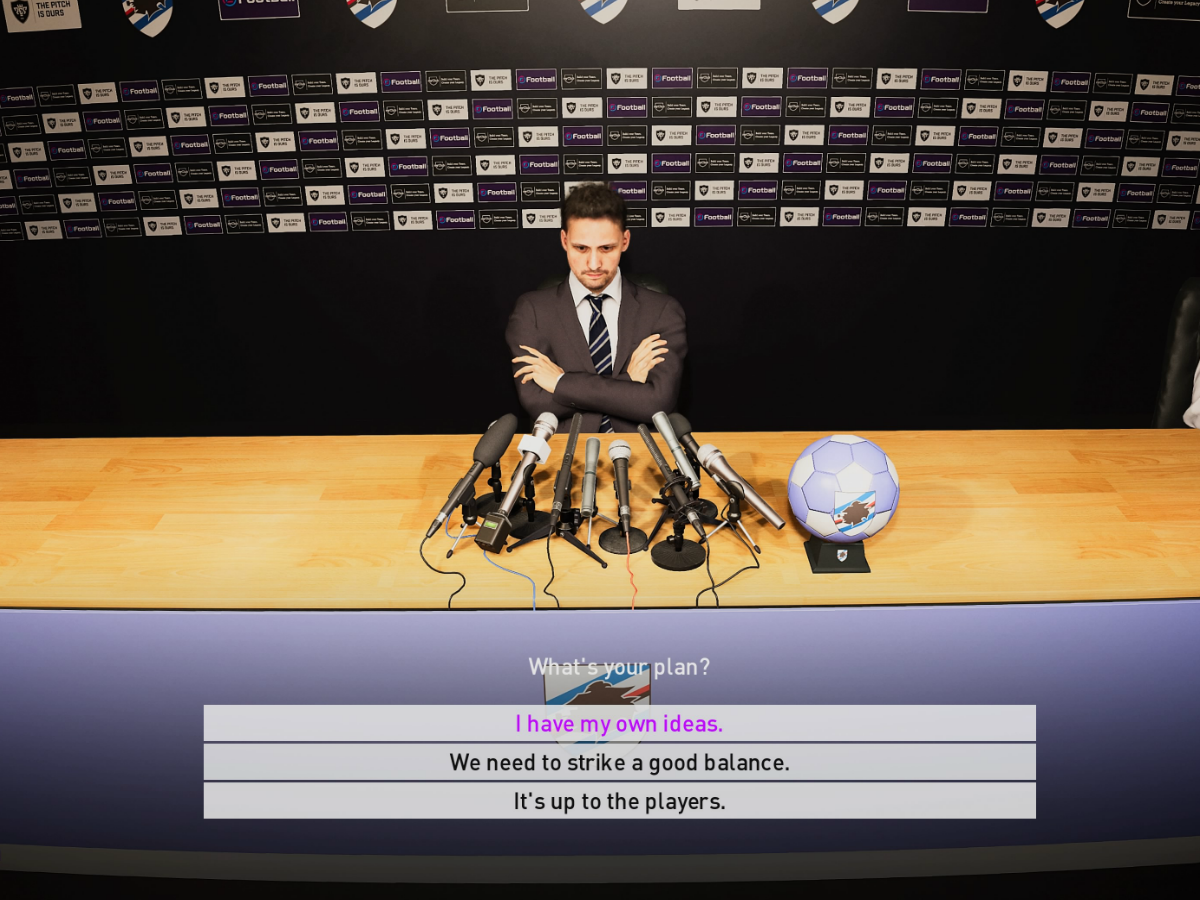 PES 2020 gives you plenty of options when it comes to playing a game of football.
The Kick Off menu is packed with ways to kick a ball around, from simple one-off exhibition matches and various leagues and cups, to the fantasy football-style Random Selection Match. The Master League career mode has had a minor cosmetic makeover, with swish new cut-scenes and dialogue options to add an extra dimension to the narrative, but at its core it's almost exactly the same as before. That's no bad thing, even if it is still a bit of a pig to navigate.
Become A Legend, which is essentially Master League but with the focus on one specific player, also returns. We've never been entirely convinced by modes that only allow you control of one player on the pitch, especially when the gaffer leaves you on the bench, but it's another challenge to master if you get bored of the others.
Online play is the lifeblood of any football game, though, and while PES still routinely pits you against people playing as far better teams than the one you might have selected, a well-balanced encounter is loads of fun. With human opponents more prone to making mistakes you tend to get engrossing, eventful matches, although you'll still have to be clinical with your chances if you want to win.
According to Konami, MyClub is the most popular mode in PES, although to anyone not familiar with its complex machinations it's hard to see why. You could write a long, very boring book about this FUT-style squad-building mode, with its scouts, agents, featured players (the equivalent of FIFA's TOTW or other special cards), and in-game currency. It should probably be commended for not being quite so cash-hungry but it still feels very much like Madrid Chamartin B when FIFA has the genuine Galacticos.
eFootball PES 2020 verdict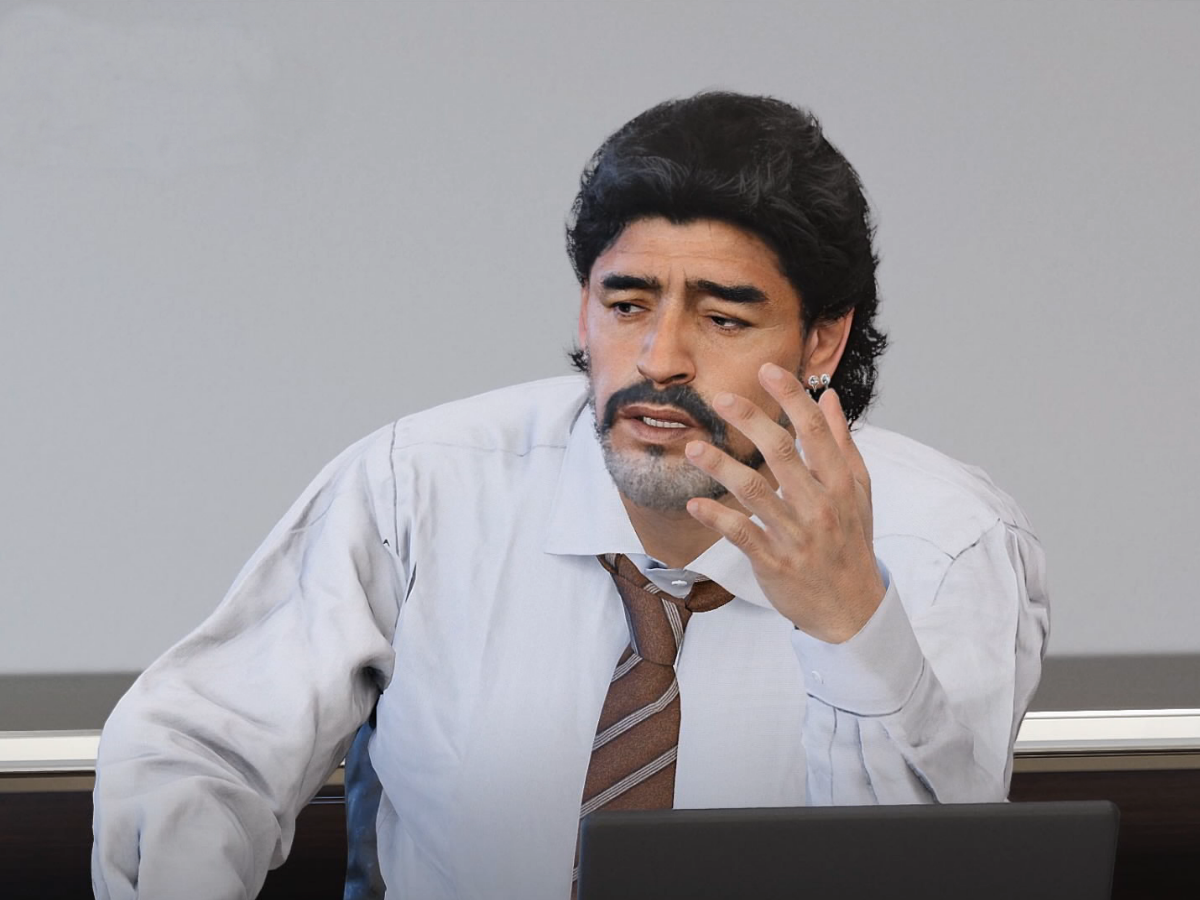 PES 2020 is the gaming equivalent of Tottenham Hotspur under Pochettino: hugely impressive, despite operating on a tighter budget than its rivals, but just not quite good enough to take the next step.
The same old licensing gripes remain but, for those that can be bothered to dabble with option files, they're easily rectified. If they matter to you that much you won't be considering anything other than FIFA anyway.
Even without that editing, eFootball PES 2020 is an absorbing game that requires you to prod and probe at opposition defences until you work out the best way of breaking them down, even if that does turn out to be a long ball to your big number nine.
Just try not to get into a position where you need to make a slide tackle.
Stuff Says…
An engrossing, rewarding football game that still can't quite make the next step
Good Stuff
Feels like real football
Stadiums are lively
Player likenesses are spot-on (if not exhaustive)
Bad Stuff
Same old licensing issues
AI is occasionally lazy
Quirky online matchmaking