Far Cry 3 review
Sharks, palm trees, white sandy beaches, nasty locals and guns aplenty in our review of Ubisoft's latest shooter, Far Cry 3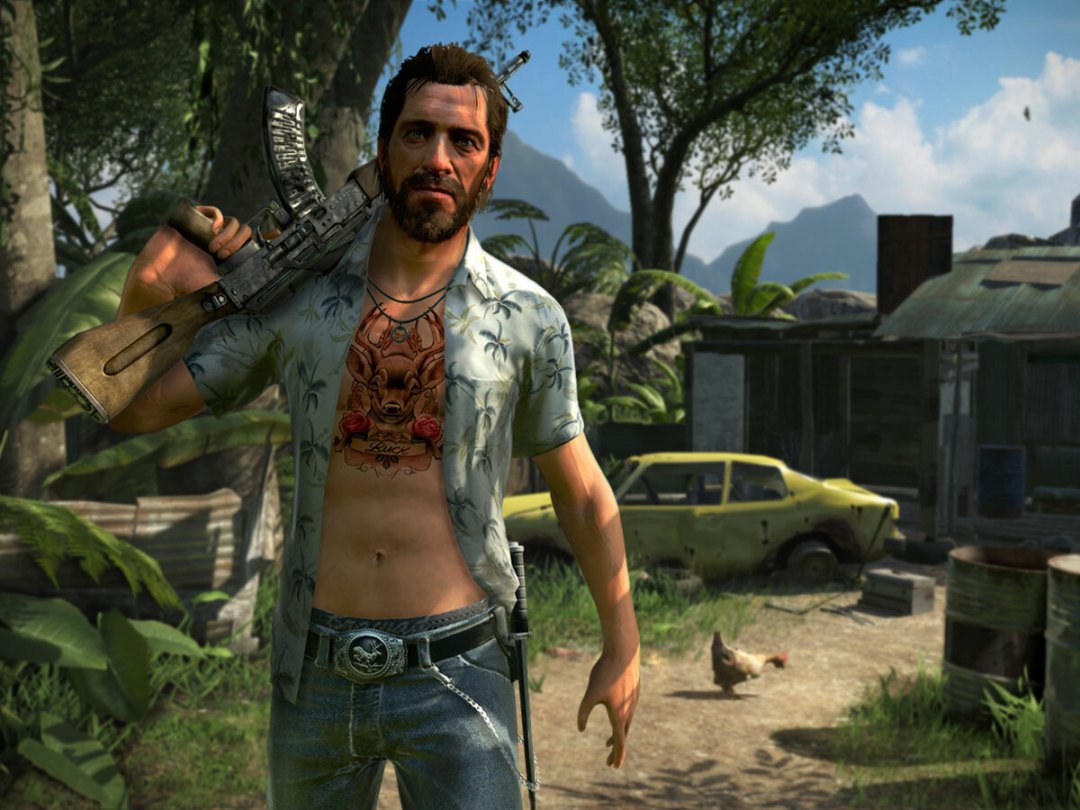 It's a dream holiday, all sun-kissed beaches, jet skis and rum. Or at least it was until Vaas, a mohawked loon who makes Apocalypse Now's Colonel Kurtz seem like a pretty balanced kind of guy, locked you and your mates up in bamboo cages. In true gaming tradition that's the cue for Far Cry 3's beach bum hero to start an action-packed, friend-rescuing adventure set in a vast open-world and for Ubisoft to take the ideas of the fabulous Far Cry 2 to the next level.
views and vehicles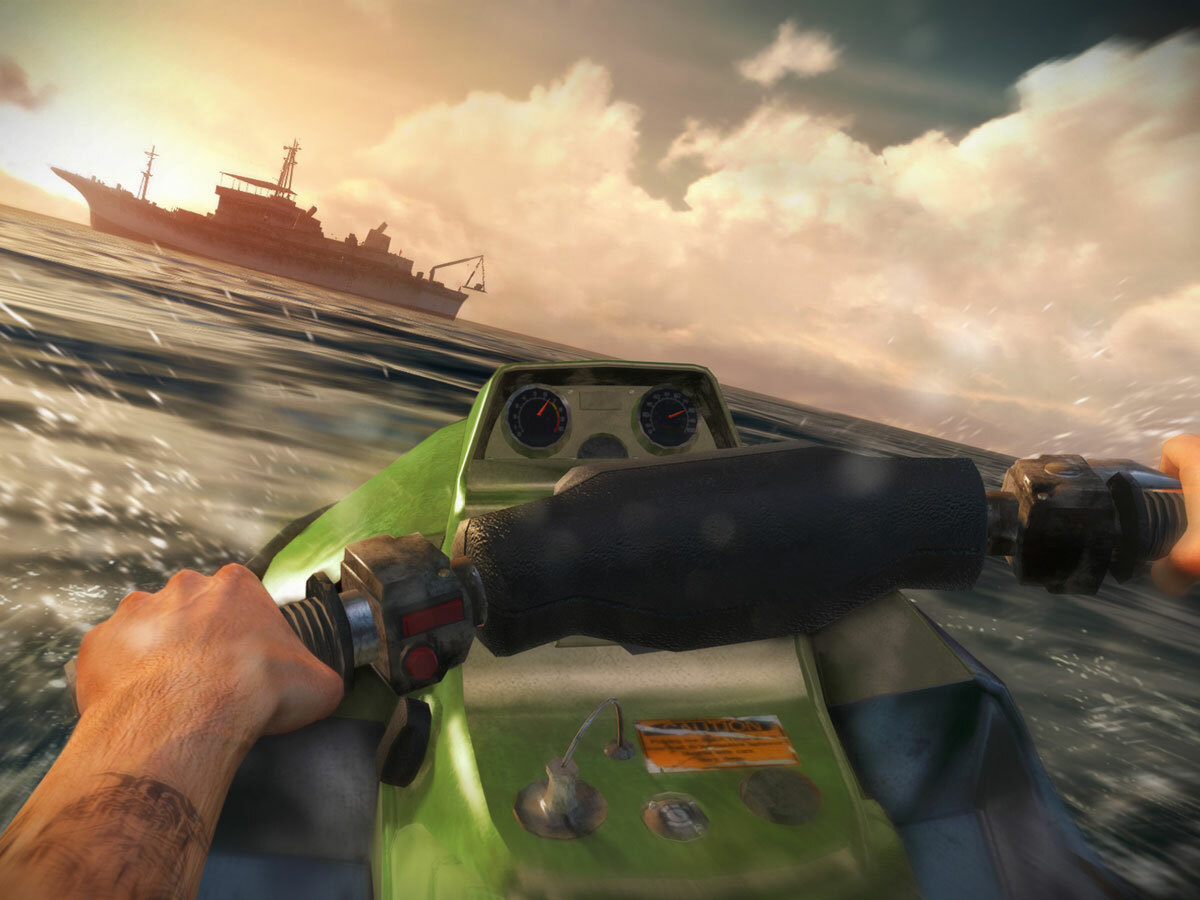 Far Cry 3 offers a vast, varied and beautiful world. Initially most of the map is hidden, but as you explore and take control of the vertigo-inducing, map-revealing radio towers dotted around the islands the game unveils a world packed with jungles, settlements, outposts, caves, sea and mountains. There are plenty of fun ways to get around, too, from cars and quad bikes to speedboats and ziplines. You can even take to the skies and get a bird's eye view that shows off the island's scale in fantastic detail.
wildlife and missions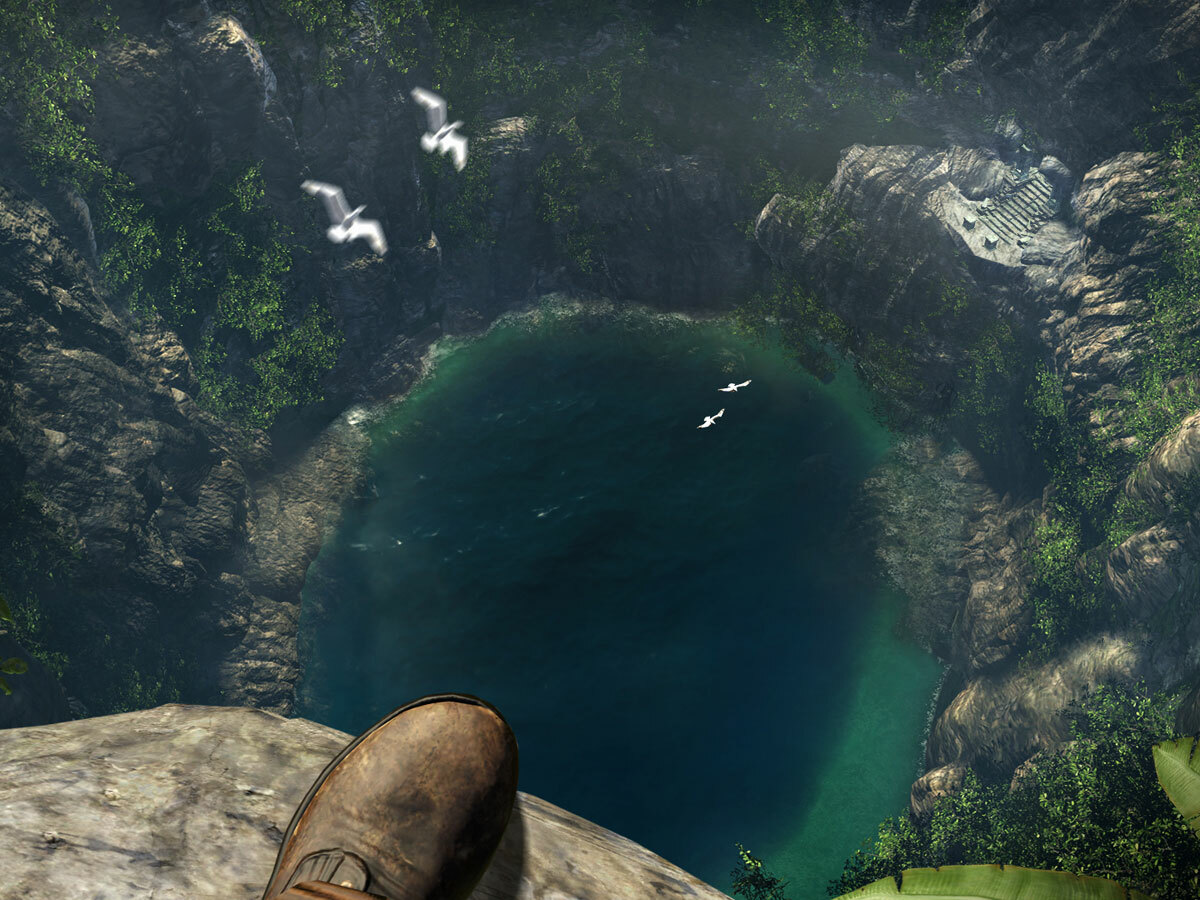 It's a big, big world but there's always something to do. Alongside the campaign missions Far Cry 3 has numerous side quests, including against-the-clock supply drops, sneaky raids on enemy encampments, and assassination jobs. There are also some plant gathering and wildlife hunts to do to get the stuff you need to craft extra weapon holsters and other handy items. The varied and often dangerous wildlife also adds some unpredictable spice to the action: at one point we accidently slipped down a mountain and landed on a bear. The bear was not impressed.
guns and stealth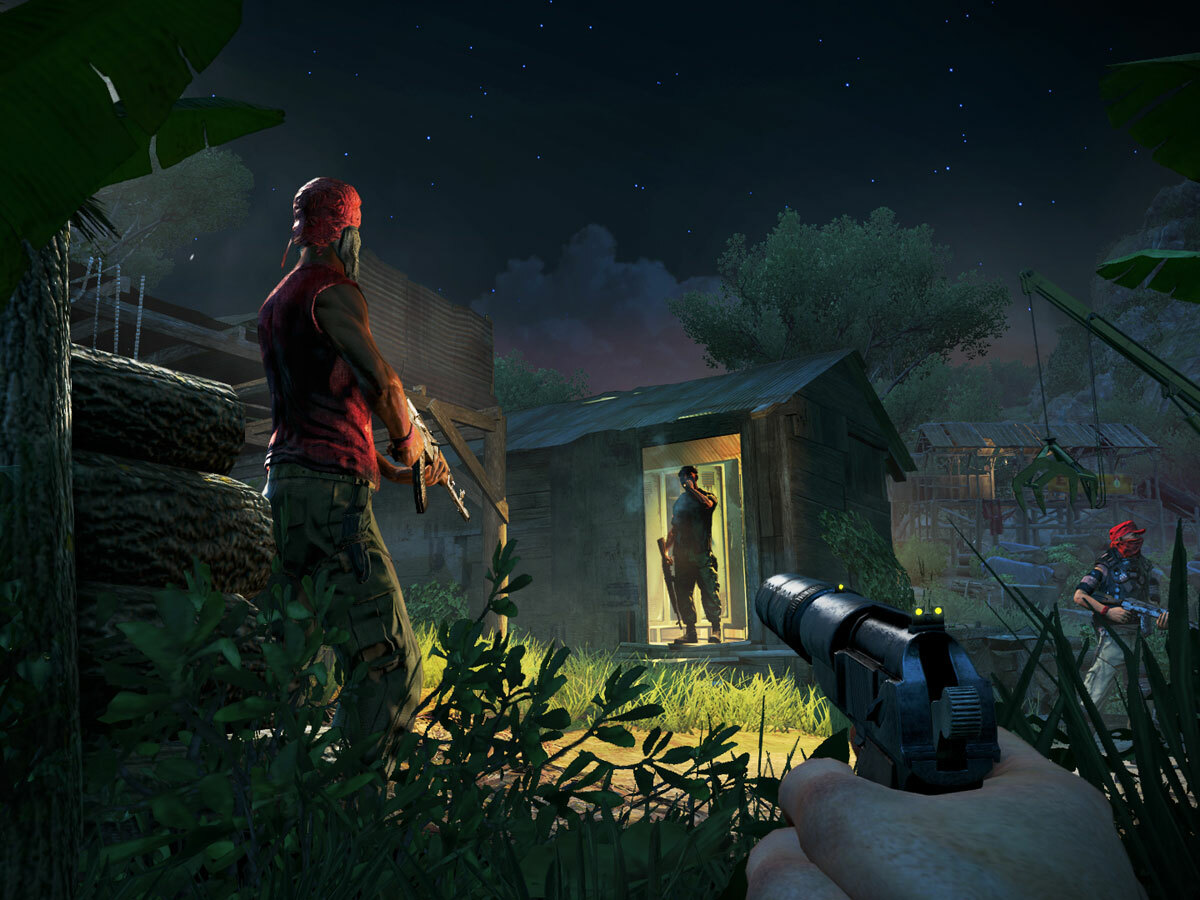 As well as items to craft, Far Cry 3 includes an arsenal of customisable weapons that could put a smile on the face of even the most sour-faced survivalist. While the early weapons lack punch, the shooting improves remarkably as things progress and you collect better guns. There are explosives, too, including remotely detonated bombs that are perfect for laying traps. The game also dishes out skill points to spend on new abilities such as takedowns from above or snazzy slide-and-run moves, although a few of these techniques are trickier to execute than they should be.
unpredictable fun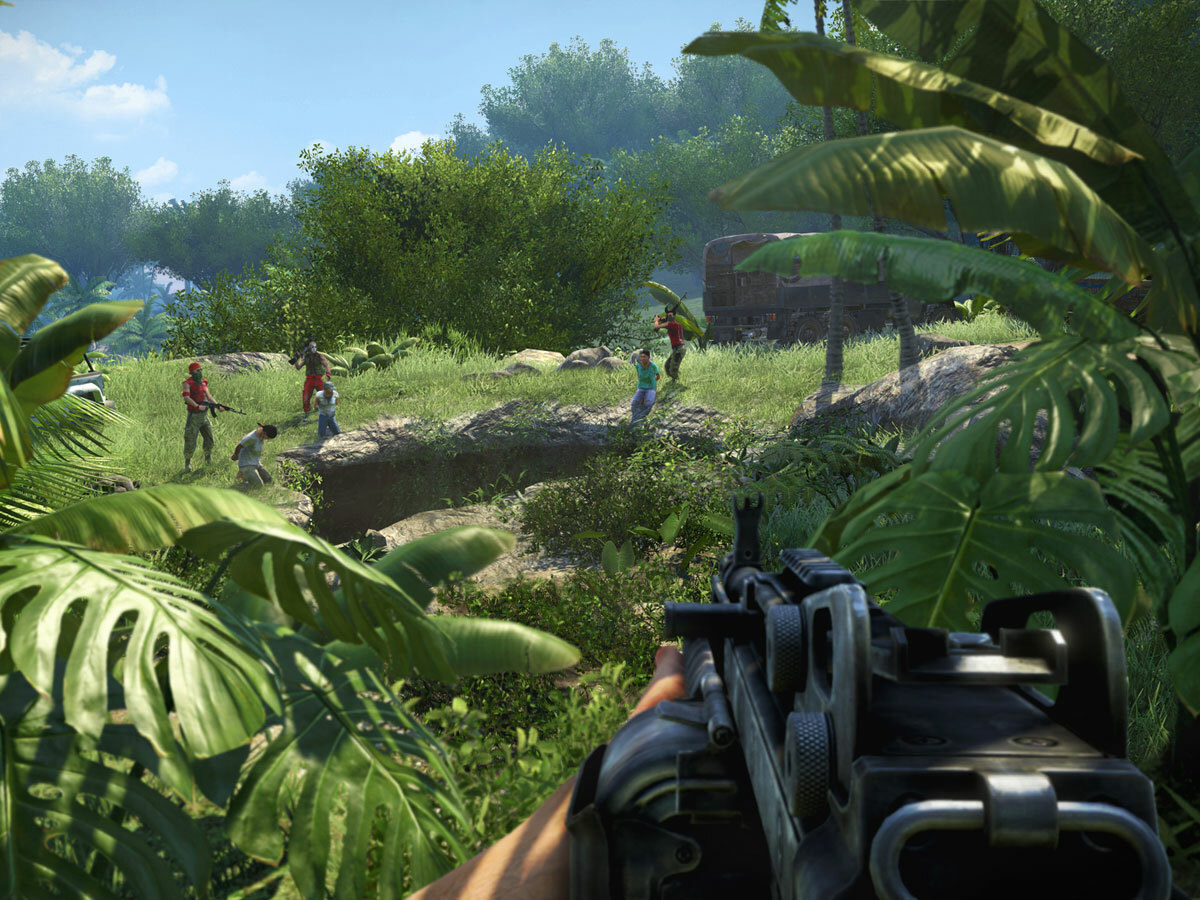 What really makes Far Cry 3 utterly special is how all these elements knit together to create an adventure in which anything can, and often does, happen. In one instance our car careered off a wooden bridge into the river below while we were being chased by sub-machine gun wielding thugs. Having escaped drowning and successfully swum away from the enemies we reached the river bank feeling very pleased with ourselves, only to get mauled by a passing leopard. It is moments like this, combined with the game's heart-pumping audio, that make Far Cry 3 both memorable and magical.
multiplayer and more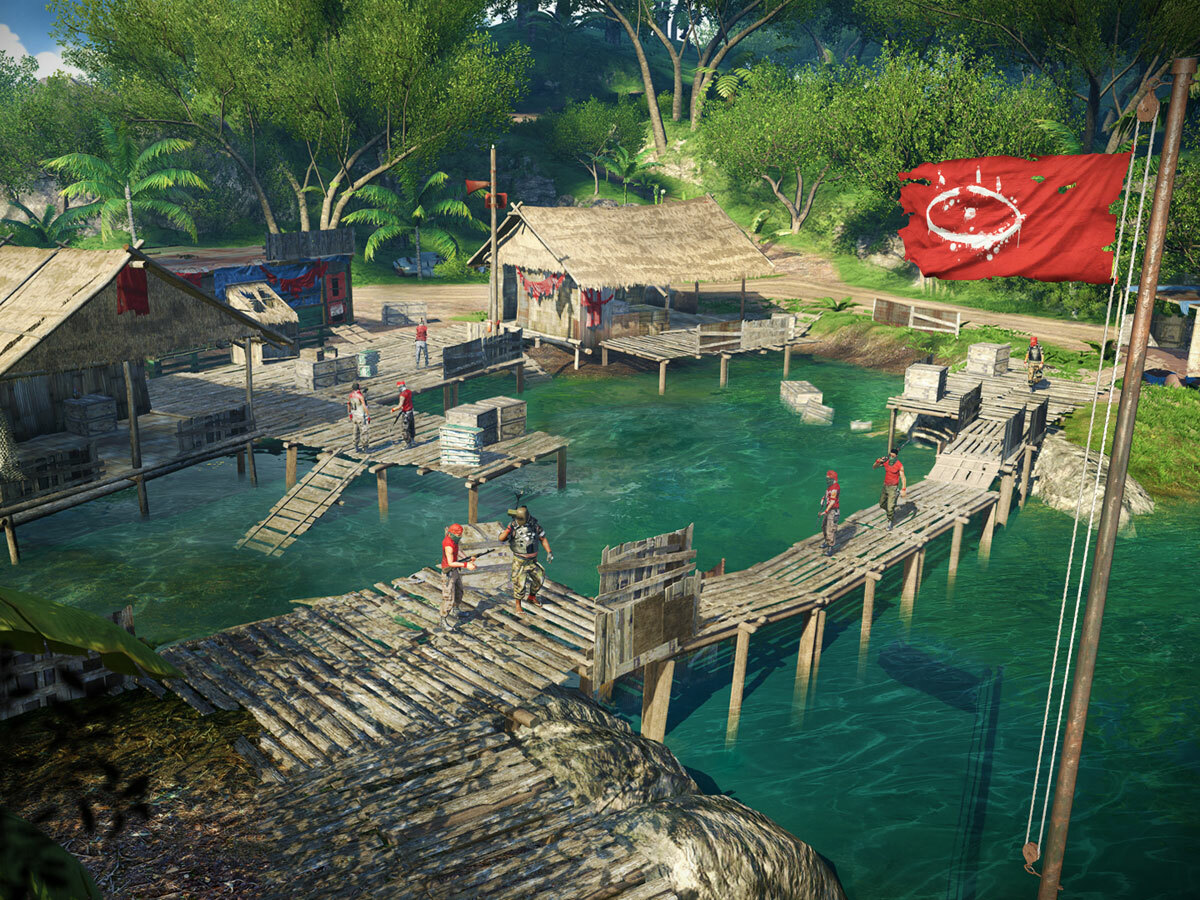 With so much on offer in the solo campaign mode it's hard to get excited about the multiplayer mode's more run-of-the-mill selection of capture-the-flag and death match variants, decent though they are.
More interesting is the separate online or offline co-op campaign, which caters for four players. And, if that's not quite enough, Far Cry 3 even chucks in a multiplayer map editor. Ubisoft, you really are spoiling us. No surprises then, to see Far Cry 3 land with a bump in the grasslands of our list of the ten best games in the world.
Tested on PlayStation 3
Stuff Says…
Vast, unpredictable, generous and captivating, Far Cry 3 is a truly special gaming experience
Good Stuff
Loads to sink your teeth into
Beautiful game world
Bad Stuff
It comes to an end