FiiO M11S review: sonic step up
Big sound from a (fairly) small player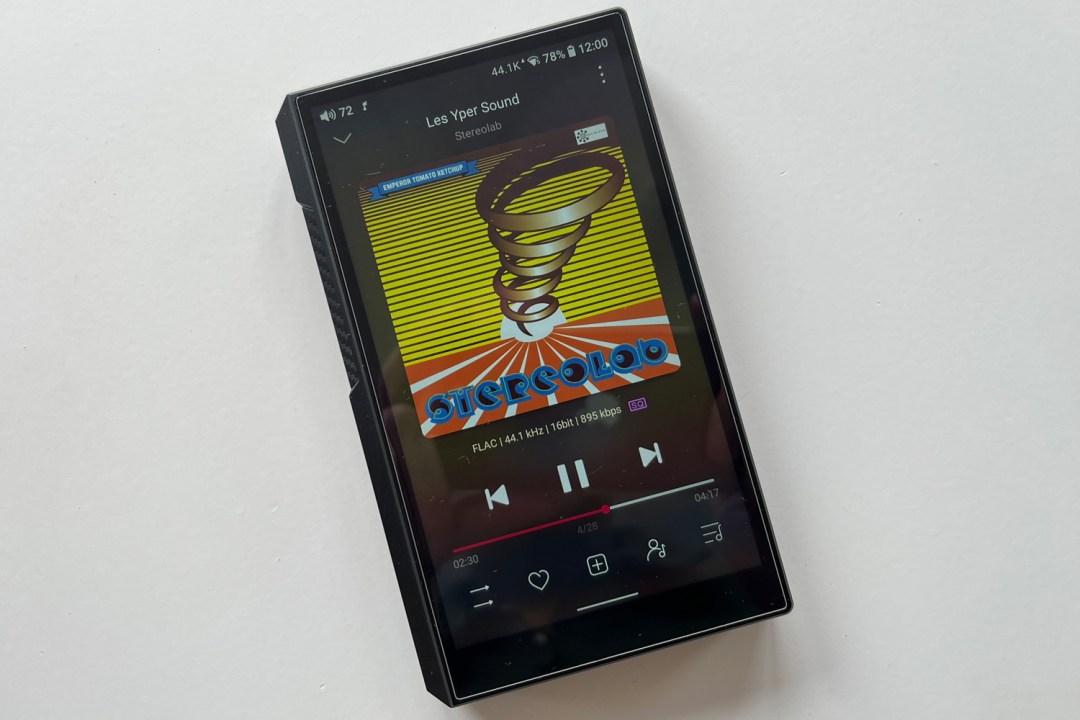 No one's in any doubt as to whether or not FiiO knows exactly what it's doing when it comes to building high-achieving portable music players (or digital audio players, if you prefer). Equally, no one's under any illusions as to the size of the investment that's required to get into FiiO PMP ownership. Least of all FiiO, it would seem – which is why its new M11S is one of its most affordable portable music players to date.
Mind you, being 'affordable by FiiO standards' isn't automatically the same as being 'affordable'. The M11S is not the sort of purchase to be entered into frivolously. So is it, in fact, worth entering into at all? 
Design and build: not quite an absolute unit
The M11S is reasonably compact by PMP standards, but still quite a bit deeper (at 19mm) and heavier (271g) than that smartphone you take everywhere with you. Fortunately, its chunky physicality is mitigated somewhat by the standard to which it's built and finished.
It's no Astell & Kern, but the CNC-d metal frame is just about angular enough to make it mildly interesting – and the big 5in, 1280×720 resolution touchscreen is factory-fitted with a tempered glass screen protector.
There are no tone-lowering exposed screw-heads or anything like that, and the overall impression is one of hefty solidity. The M11S is a nice fit for the palm, although it's going to need a fairly robust pocket once you're out and about. 
Features: wire or wire not
Wired or wireless headphones? No matter your preference, the FiiO M11S has you covered in some style – and the company has gone to significant lengths to ensure the sound you receive from your cans of choice is of extremely high quality.
If you prefer wired headphones (because, as any fule no, wired headphones are a better pound-for-pound proposition than their wireless alternative), there are 2.5mm and 4.4mm balanced sockets on the bottom of the chassis, along with the more common 3.5mm unbalanced alternative. These sit either side of a central USB-C socket, which is used to both charge the battery (you can expect anywhere between 10 and 14 hours of action between charges, depending on how you're listening) and to deploy the M11S as a DAC.
If you prefer wireless headphones (because only a fule understates the importance of convenience), the FiiO uses Bluetooth 5.0 for wireless connectivity, with SBC, AAC, aptX-HD and LDAC codec compatibility. If you want to use the M11S as a Bluetooth receiver, you're looking at SBC, AAC and LDAC. It has 5GHz Wi-Fi on board, too.
In any event, though, the digital audio files you eventually end up listening to are handled by a couple of ESS ES9038Q2M DACs (one for each channel) that are capable of dealing with 32bit/384kHz and DSD256 resolutions. There's MQA decoding available too, and if you use the M11S as a USB DAC (in order to make your laptop, for example, finally worth listening to) it can support files of up to 32bit/768kHz and DSD512. Amplification is handled by a three-stage Texas Instruments op/amp, and each section is individually powered in order to bring the noise-floor down to an impressive 1.8uV.
The M11S has 32GB of internal storage. That's good for starters, but it seems likely that most users will eventually make use of the microSD card slot on the side of the player.
Interface: happy swiping
FiiO has used the same internals here as in its flagship M17 PMP – it's a Snapdragon 660 with eight Kyro cores. It's not the newest or the most fashionable mobile CPU around, but it makes the M11S as fast and stable in operation as handheld media players come these days. The touchscreen is very responsive and, given that the FiiO is running a breathed-on version of Android 10 as an operating system, it's quick and easy to install the apps you need. Of course, there's a 'Pure Music' listening mode available that ditches the interference multiple open apps can create.
As well as the touch-screen, there are a few physical controls arranged on either side of the player: play/pause and track skip on the right, and power and volume on the left. The more expensive M11 Plus has you swiping to adjust volume, but here it's just a rocker switch – albeit one with a carbon-fibre weave finish. Beneath there's a multi-function button that can take care of one of eight different controls – choose from the likes of adding a track to your favourites, switching EQs, and plenty more besides.
Performance: get on the good foot
The FiiO M11S clears the first performance hurdle – the one that says 'make even the best-sounding smartphone sound a bit useless' – in fine style. And after that, the news remains almost entirely good.
Obviously, the M11S sounds best when given some nice big hi-res audio files to deal with, and when playing through some equally accomplished (and ideally hard-wired) headphones. But unlike a lot a alternative players, the FiiO isn't snobby – if you want to listen to a 320kbps MP3 of Frank Ocean's Pyramids through a pair of Lypertek wireless earbuds, it's just as happy to play ball as when you're listening to a 24bit/192kHz file of Kacey Musgraves' Space Cowboy through a pair of Sennheiser IE900 on a balanced cable. In every circumstance, the M11S is an upfront and enthusiastic listen.
The bass it develops is substantial, properly controlled, more than rapid enough and carries plenty of detail – so not only do you get plenty of information about what's occurring in the low frequencies, you get very decent rhythmic expression and a proper sense of momentum too. The midrange, meanwhile, is alive with fine detail of tone and timbre – so singers get to express themselves, their technique and their character, in full. And the soundstage the M11S creates is more than spacious enough to allow a vocalist plenty of breathing space without ever sounding remote or estranged from the rest of the action.
The FiiO has no problem dispatching the big dynamic variations the Frank Ocean tune is built on, and it's equally adept at revealing the more subtle harmonic discrepancies and differences in the Kacey Musgraves recording. No matter if an event is fleetingly brief, way back in the mix or right at the edge of the stage – this player is alert to it, and will retrieve and contextualise it without sounding in any way analytical or dispassionate.
Really, about the only area where the M11S is anything less than fully accomplished is in its reproduction of treble sounds – and even then, this is hardly a fatal flaw. The FiiO is lively to the point of recklessness at the top end, and in the wrong circumstances (or, more likely, at ill-advised volume levels) can edge towards the 'hard' and 'glassy'. There's a lot of audio adjustability in its menus, but try as you might you won't be able to shift this trait. On balance, it's probably preferable to sounding dull and rolled off at the top of the frequency range – but really, there's a balance to be struck here and the M11S misses the mark just a little.
Fiio M11S verdict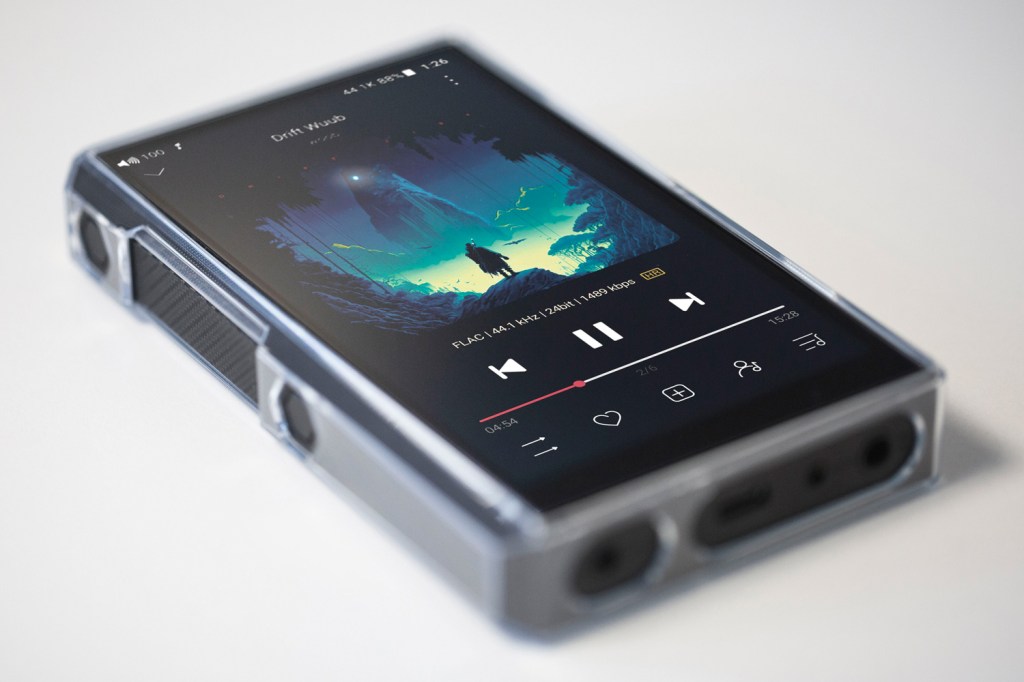 Not everyone takes their portable listening seriously enough to justify this kind out outlay, but those who do need to hear the FiiO M11S pronto.
Stuff Says…
You'll never listen to your smartphone in the same way again.
Good Stuff
Driving, full-scale and invigorating sound
Great specification, good user interface
Built to last
Bad Stuff
Some spikiness in the treble
Battery life could be better