Fitbit Alta HR review
It's got a new heart-rate sensor, but is the Alta HR still a tracker's delight?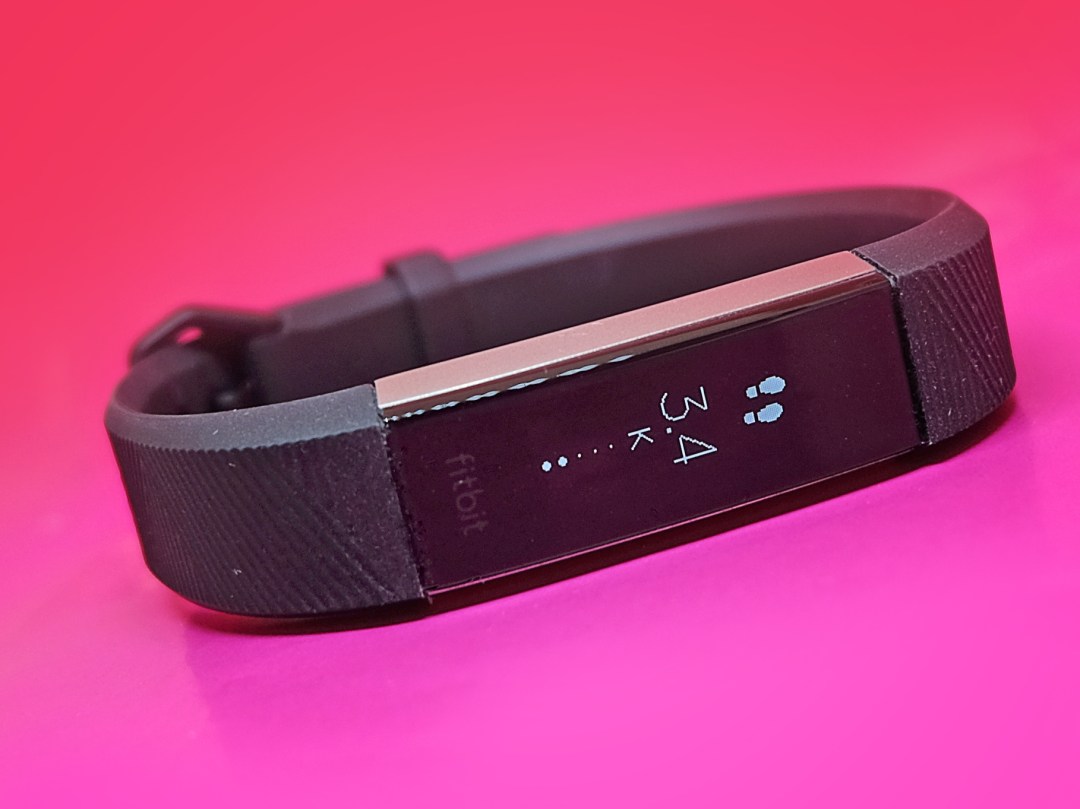 Great all-rounders are a rare thing in sport.
Occasionally, a Beckenbauer, Ennis-Hill or Phil Neville will arrive with the combined talents of an entire team. But most of the time, all-rounder means almost.
That's why I was dubious about the claims of Fitbit's latest tracker. Sitting smack in the middle of Fitbit's batting order, the Alta HR combines the lightweight form factor of bands like the Flex 2 with the heavyweight, health-tracking smarts of watches like the Charge 2 and Blaze.
Of course, Fitbit hasn't managed to cram an entire GPS watch into a fitness band – the Alta HR's focus is very much on tracking your overall wellbeing (particularly sleep), rather than your triathlon training. But it is, on paper, the most capable band of its size and one of the few to offer continuous heart-rate tracking.
So is it the best pound-for-pound health tracker you can buy? I took one on my sporting travels for a few weeks, and found it to be tantalisingly close to gadget greatness…
Fitbit Alta HR design: familiar face, new heart
Fitness trackers can take one of two roads these days: push hard towards the fashion accessory look, or double-down on sporting practicality.
The Alta HR errs on the side of the latter. It's not ugly by any means – this is still one of the better-looking bands outside of the Misfits and Jawbones, and you can pick up somewhat pricey leather and metal bands to spruce it up.
But some (entirely sensible) design decisions mean it's not exactly something to flaunt at the Ambassador's party either. On the front, there's a plastic OLED tap display. This serves up basic information like the time, phone notifications and your current heart-rate, but size limitations mean it's very much a backup way to interact with the Alta HR.
Connected to this 'brain' is a perforated rubber strap. This again confirms its sporty intentions – a tight fit is a necessity for accurate heart-rate tracking, and that's what you get. The adjustable strap also helps it sit comfortably on your wrist, so much so that it's easy to forget it's there.
We have to be harsh on the Alta HR's looks because watches like the Withings Steel HR have really lifted the bar for stylish fitness tracking. But it's certainly a happy medium between the screenless style of a Misfit and the more sporty, lycra-loving Garmin Vivoactive HR+.
Fitbit Alta HR features: more health-watcher than hardcore trainer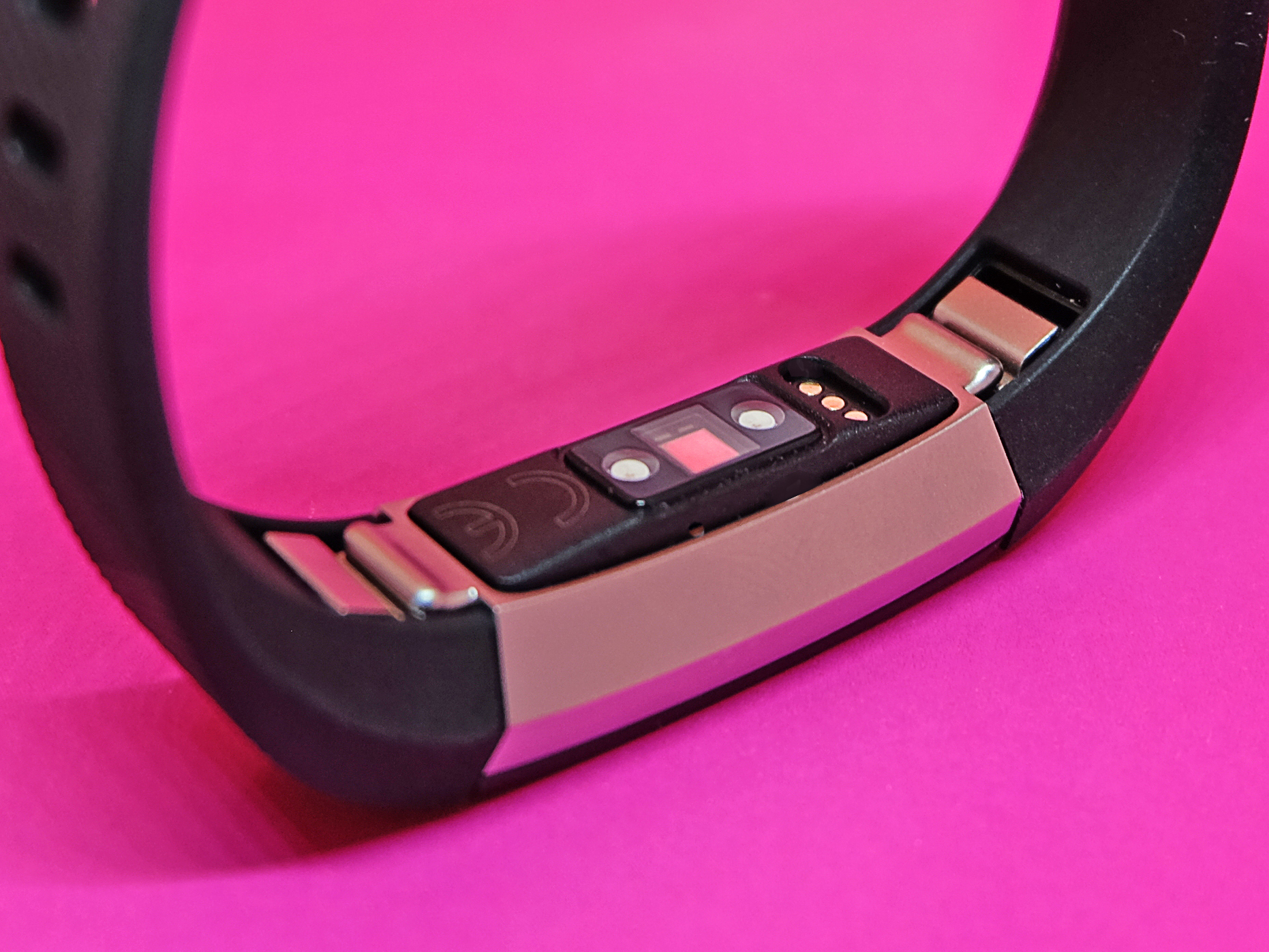 The Alta HR is incredibly capable for one so small, and yet certain functionality lines have been drawn. There are still equivalents to Jessica Ennis' javelin nightmares.
First, the obvious: like all Fitbits, it tracks your steps, calories and active minutes. Set your goals in the app, and the Alta HR will nudge you towards them with timely vibrations and messages like 'Feed me 114 steps'.
This is the minimum, Tesco Basics standard for fitness trackers today. A slightly less common feature (although it appears in every Fitbits bar the Zip) is 'SmartTrack', which means the Alta HR can automatically recognise and log when you're walking, running, cycling, looking like an idiot on an elliptical trainer or generally playing sport. In my experience, this worked incredibly well.
Yet the Alta HR is no generic, utility player. It has two real specialisms: heart-rate tracking, a first for a band of this size, and support for the Fitbit apps' new 'Sleep Stages' and Sleep Insights' features.
Fitbit has been smart to go big on sleep-tracking with the Alta HR. It's not an unusual feature in smartwatches, but they all share a common problem – not everyone wants to wear a watch in bed. Yet sleep-tracking apps like Sleep Cycle can only be so insightful because they rely on your phone's accelerometer, rather than variable heart-rate tracking. Enter the Alta HR.
Before we jump into bed to see how well this works, you might want to know about those potential deal-breakers. The Alta HR isn't waterproof, so you can't take it swimming or in the shower. Doesn't sound like a big deal? For an all-day fitness tracker, I found having to take it off for every shower to be pretty annoying.
The Alta HR also lacks an altimeter (for counting how many stairs you've climbed), Connected GPS (for piggybacking your phone to map and track your exercise more accurately), Guided Breathing (for prompting moments of calm), and Cardio Fitness level, which is a VO2 max-based insight into your overall fitness. Small things, but small things that add up.
Fitbit Alta HR performance: hitting it out of the ballpark
Still, for most people this is probably the best tracker Fitbit has made so far. That's because it's works well on lots of levels, letting you dig deeper if you start to get a taste for stats, without hitting newbies with a tidal wave of graphs.
The backbone of the Alta HR"s usefulness is its 'SmartTrack' exercise detection. This does an excellent job of recognising what kind of exercise you're doing (I was particularly impressed by its ability to pick up on bike rides), and automatically logging the distance, calories burned and your heart-rate zones.
Is it the most accurate heart-rate tracker you can buy? No, particularly when compared to a chest strap. When I also pitched it against a larger GPS sports watch and the Apple Watch, it seemed to take more of a middle ground with my heart rates, and was generally slightly less reactive to highs and lows.
But, like much of the Fitbit's performance, the mantra is 'good enough'. For most types of exercise, it gives you a clear summary of the time you've spent in each heart-rate zone (peak, cardio and, the big one, fat burn), plus a graph of your average heart rate, ready to scroll through when you're eating a well-deserved doughnut. And all without having to press a single button.
This is a good thing, because interacting with the Alta HR's screen isn't a lot of fun. You wake up the screen with a double tap, but its responsiveness is akin to prodding a groggy drunk, and it seems particularly reluctant when you're exercising. It's also pretty hard to read in sunlight, which means I rarely used its phone notifications. Some may see it as a plus that the Alta HR can act as a watch, but I'd prefer to trade the screen for more style and waterproofing.
Should you buy the Alta HR for your keen runner or cyclist? Though it lacks Connected GPS, it is actually possible to use your phone's GPS and add that mapping data to your logged runs, by using the Fitbit app's 'MobileRun' feature. The only difference is that you start the activity on your phone rather than the tracker.
But this is only for runs, walks and hikes, and you can't press a button to start a new workout in the same way as a Charge 2. This is really the dividing line for the Alta HR: it's great for health-tracking and being an autopilot tracker for general sporting, but runners and cyclists will still want the accuracy and detail of a GPS watch.
One thing that the Alta HR does share with a dedicated sports watch, as opposed to a smartwatch, is great battery life – it lasted at least a week between charges for me, and sometimes slightly more. Considering how small and capable it is, I think the Alta HR deserves a small round of applause for this.
Fitbit Alta HR sleep tracking: not quite living the dream
But that's enough about exercise, what about the more important business of sleep? The Alta HR is one of only three Fitbits (along with the Blaze and Charge 2) to work with the Fitbit app's new Sleep Stages and Insights features. At the moment, these are more interesting than genuinely useful, but there's definitely some big potential.
Don't loads of other fitness trackers offer a sleep-tracking mode? Yes, but the reason why Fitbit's is interesting, and also the reason why it's only available on those three trackers, is because it uses heart-rate variability (the space between your heartbeats) to more accurately pinpoint the exact stage of sleep you're in, rather than an accelerometer or standard heart-rate.
The upshot is that every night you get a lovely graph showing how you phased between REM, light or deep sleep, along with comparisons against your 30-day average and the norm for people in your age group. Considering the amount of data Fitbit holds about fitness and, increasingly, sleep, there's definitely potential for some handy shuteye insights.
Sadly, right now, the word is very much 'potential'. So far, the 'Sleep Insights' I've received have been very generic comments – for example, "a regular wake-up time helps lock in a stable circadian rhythm" or "adding exercises like walking, running and swimming to your routine could help your sleep quality". Not exactly searing insight.
Still, I'm optimistic that this is simply because it's early days, and that Fitbit will be able to be bolder and more specific as more people use the feature. Having seen examples of insights that draw interesting comparisons between your weekday and weekend sleep, or the types of exercise you do versus sleep quality, there's definitely scope for it becoming a useful feature, particularly on the discrete Alta HR.
Fitbit Alta HR: the competition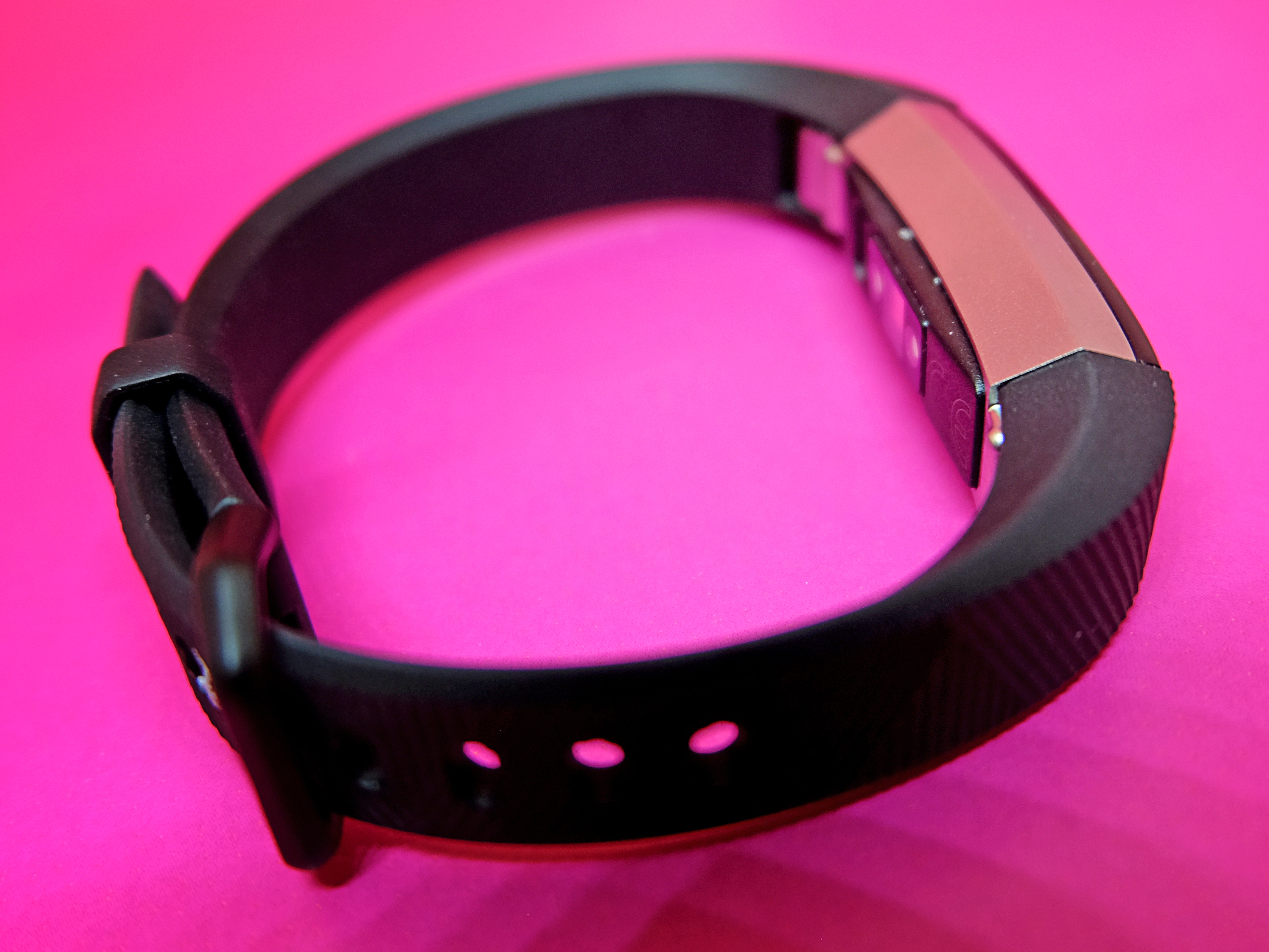 The Alta HR is right in the mix for being our favourite all-round health and fitness tracker. Whether it's the best one for you depends on a few factors.
Do you like swimming? If so, you're better off with a Misfit Shine 2 or the Fitbit Flex 2. Mostly into running and cycling? The Vivosmart HR+ is pricier and less handsome than the Alta HR, but crucially matches its heart-rate monitor with GPS. Prefer a watch form factor? The Withings Steel HR is the best-looking basic tracker around. Fancy some fitness coaching with those statistical fries? We're still big fans of the motivational Moov Now.
Still, if you're none of those things, and fancy a background health tracker that demands little in the way of prodding and interaction, the combination of an Alta HR and Fitbit's excellent app is currently hard to beat.
Fitbit Alta HR verdict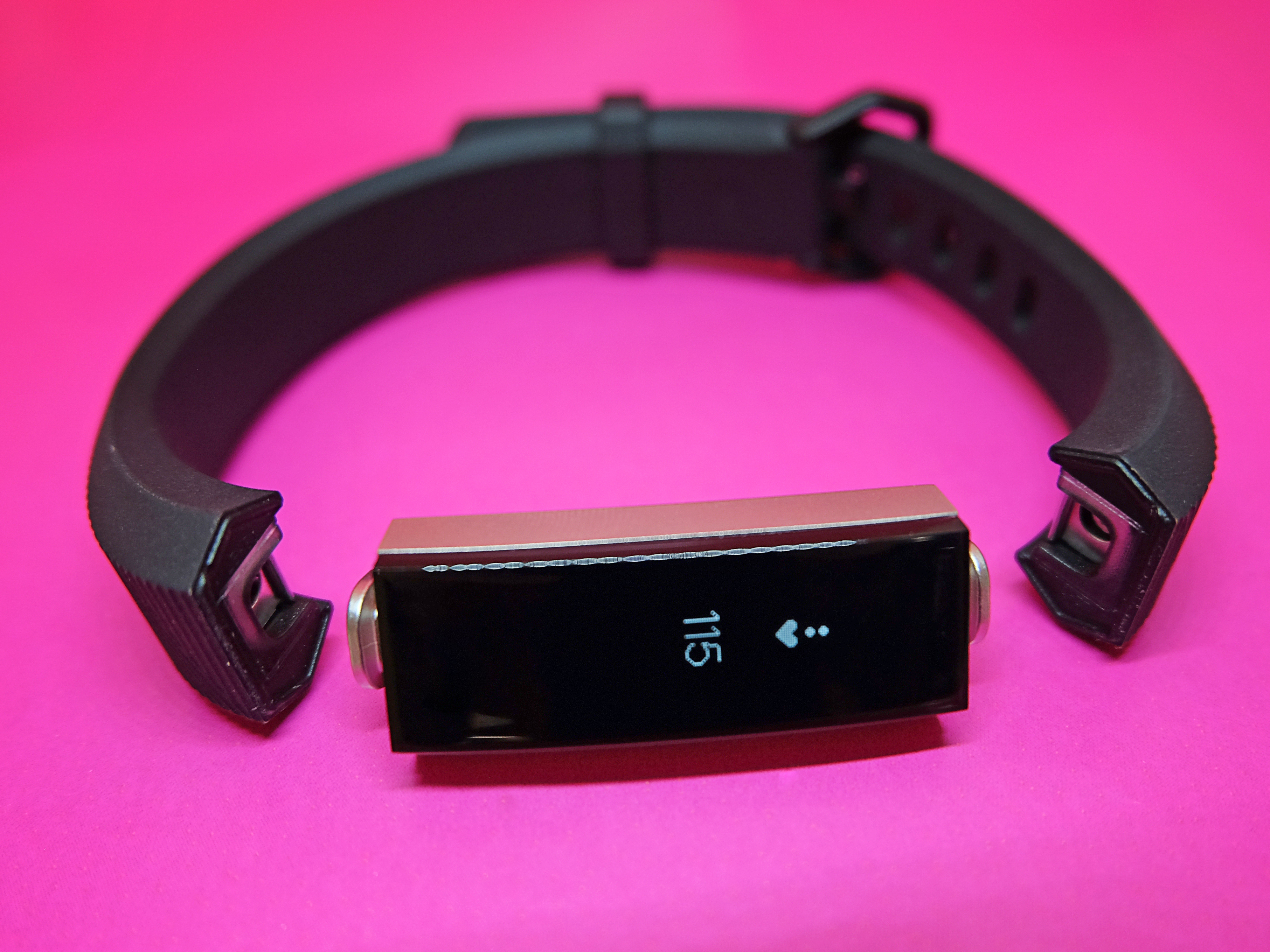 Came straight to the conclusion? Here's the short version: the Alta HR is, for casual exercisers, one of the best and most motivational health-trackers around. The heart-rate tracking adds some genuinely insightful meat to your stats, and it has an almost uncanny ability to tune into the type of exercise you're doing. The week-long battery life is also a big bonus.
Sadly, the Alta HR notches up a few too many minors to get full marks: it's not water-resistant, the screen is unresponsive and hard to read in sunlight, and it's missing a few handy features that are found in other Fitbits like 'guided breathing' and an altimeter. The sleep-tracking features are also more about promise than real insight right now. It's a slight shame, because it feels like Fitbit could have made a five star tracker if it didn't have one eye on balancing out the rest of its range.
But unless you're a swimmer or multi-sporter who likes to get lots of live data from your watch during exercise, it's the best one it's made so far.
Tech specs
| | |
| --- | --- |
| Sensors | 3-axis accelerometer, vibration motor, heart-rate sensor |
| Battery life | 7 days |
Stuff Says…
A fine all-rounder with excellent autopilot tracking, but the Alta HR falls just short of greatness
Good Stuff
Exercise auto-tracking is excellent
Heart-rate tracking adds depth to stats
Sleep tracking has promise
Small and discrete
Bad Stuff
Not water-resistant
Screen can be unresponsive
Lacks an altimeter and guided breathing