Fitbit Charge 3 review
Proof that fitness trackers are still worth your time - for now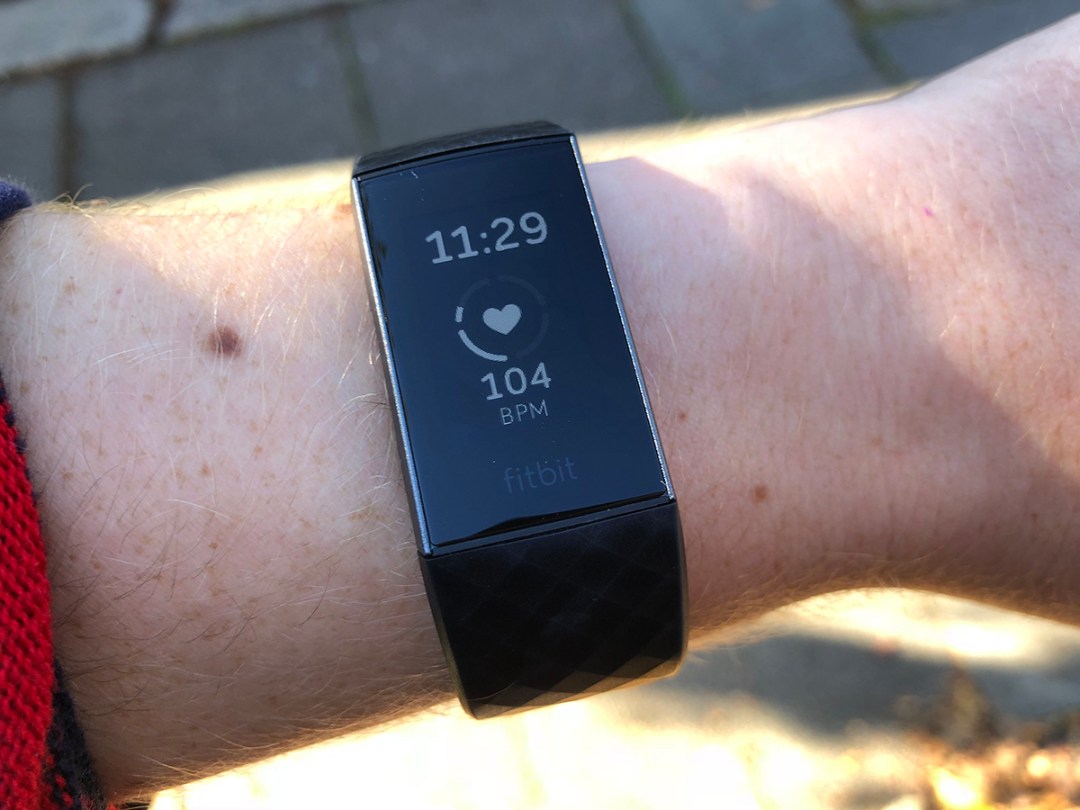 Smartwatches have become such hot news recently that you'd be forgiven for thinking fitness trackers are a thing of the past.
After all, smartwatches do offer most of the best bits of activity trackers, including more apps, features and good looks for sometimes only £50 more.
But there are still plenty of advantages to choosing a fitness tracker instead. Most smartwatches are bigger, run out of battery quicker and might be packed with more features and apps than you'd ever need. Plus, if fitness is your primary focus, it doesn't always make sense to splash out on a smartwatch that does so much more.
That's why we were excited to get our hands on (and wrist into) the new Fitbit Charge 3. It's a fitness tracker that's had a decent upgrade from the Charge 2 before it, with waterproofing, better and smarter notifications, an improved UI and more battery life. But is it enough of an upgrade to get people excited rather than shopping for a smartwatch instead?
Design and build: Slick, simple and built for fitness
When it comes to design, Fitbit may have found the sweet spot with the Fitbit Charge 3.
It sits somewhere between super slim trackers, like its Alta and Garmin's recently released Vivosmart 4, and bigger devices with screens that take up most of your wrist, like the majority of smartwatches or the Fitbit Ionic.
At 19.9mm X 34.5mm it's just enough screen for you to read stats and notifications with ease and swipe through menus, combining the need for a slim design with practical considerations.
The touchscreen OLED display is clear, bright and easy-to-read in all kinds of environments, including dim lighting, sunshine outdoors and in the pool.
It's a big winner in the comfort stakes too. It's light and its silicone wristband is soft but sturdy and thanks to its aluminium buckle will stay secure while you're sleeping, swimming and doing anything and everything else.
The Charge 2 had a button on the side, but the Charge 3 does away with the physical button and instead replaces it with a small groove that acts as a haptic feedback button. This takes you back to the homescreen while you're browsing through menus, providing you with a little vibration when it does.
Unlike the Charge 2, the latest version has waterproofing up to 50m so it's happy to go to the pool or shower and in our testing worked just as well in water as it did out.
When it comes to colours and design, the Charge 3 comes with a black strap and a dark grey aluminium body or with a blue/grey strap and rose gold aluminium, but you can switch out the bands for different colours.
This regular version of the Charge 3 is £129.99, but there's a special edition that's packing Fitbit Pay for £40 more, which comes with a lavender woven strap and a rose gold aluminium body or a white sports band and dark grey aluminium body.
Software and features: Easy-to-use and smarter notifications
You can choose from a number of different clock faces that put different stats at the forefront of the Charge 3. There's one with the digital time and just your heart rate, another that focuses on your steps and a few analogue clock hands options too.
Although some people might be disappointed by the lack of choice, it's refreshing to have less than 10 options because it keeps the experience simple and focused on the stats rather than looks.
Swipe down from the main screen to view notifications, which for the most part you can click into and read fully. All the notifications, from emails to fertility apps, are easy-to-read and you can view them from all the apps on your phone. You'll just need to decide in the Fitbit app which you want to be notified about.
Swipe up and you'll see a Fitbit Today feature, which gets you on track with goals and allows you to see how you're doing in terms of heart rate, activity stats, sleep and more.
Swiping left opens up the main menu where you can view the main apps offered by the Charge 3, including Exercise features, the Relax breathing exercises, Timers, Alarms, Weather forecast and Settings. We might expect more apps to be added to the Fitbit ecosystem in future, but for now that's the range you'll get.
Fitness tracking and smarts: Great for active people, but not fitness lovers
Although the Charge 3 can show you notifications and track your stress levels, it's main focus is on fitness. It tracks the basics, including steps, calories and sleep. As well as a broad range of activities, including running, cycling, swimming, yoga and circuit training.
It's really easy to start an activity manually and can be done in four swipes and taps, but there's also automatic workout detection for running, swimming and elliptical training. We found in our testing that automatic swim and run tracking kicked in effectively, but elliptical exercises didn't begin so we had to start them manually.
Those who like running outdoors, hiking and cycling will be disappointed that there's no GPS on-board the Charge 3. But given there's no on-board music that's not a surprise. This isn't a device you'd expect to take out while you're working out without your phone.
There's 24/7 heart rate tracking on-board the device thanks to an optical heart rate sensor. On the whole the heart rate readings seemed accurate. Although there was some lag in real-time when tracking heart rate during exercise, especially when hitting high intensities.
But the stats looked much better within the app afterwards, which means that for most people it'll be a great tracker for reviewing heart rate zones after working out, but if you're serious about hitting certain heart rate levels while running or doing interval training, it might not be the best option for you.
The heart rate sensor is also used for tracking your heart rate throughout the day and for guided breathing exercises, which are a nice addition during times of stress.
It's worth mentioning that there is a SpO2 sensor within the Charge 3, just like there is in the Ionic and the Versa. Although in a press release Fitbit explained it isn't being put to use yet, instead it will open up more detailed health tracking potential in the future, such as "changes in blood oxygen levels and help track new health indicators, like sleep apnea."
Fitbit has offered a really good sleep tracking experience for some time now, especially with the Versa and more recent models, and the Charge 3 is just as good. When you wake up, the app allows you to see Awake, REM, Light and Deep sleep stages throughout the night.
According to Fitbit, the sleep offering will be further bolstered by a 'sleep score' soon, which gives you a quick glance at how well you slept. But, like the SpO2 sensor data, that's not been added just yet, so we'll update you when it is.
Battery: Juiced up for the best part of a week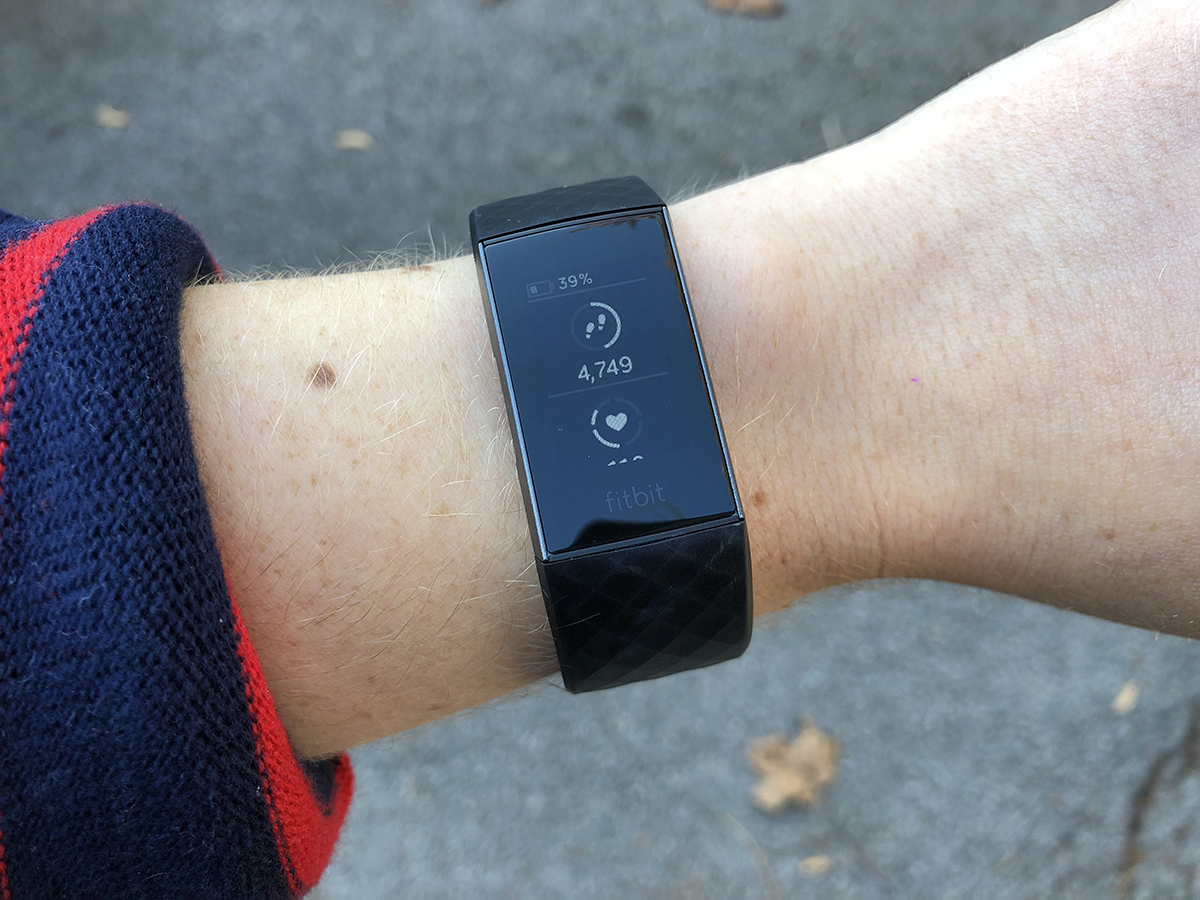 According to Fitbit, you can expect up to seven days of battery life from the Charge 3. During our testing it lasted six. That was with about five workouts, lots of swimming and using it at least every hour for either timers, notifications or breathing exercises.
We imagine if you don't use it for tracking exercise you're likely to get more out of it, but six days is still a good battery life for an activity tracker that offers plenty of features.
Although it's worth mentioning that the Fitbit Versa offers four, which isn't much less for a smartwatch that's packed with way more apps and features.
Fitbit Charge 3: Verdict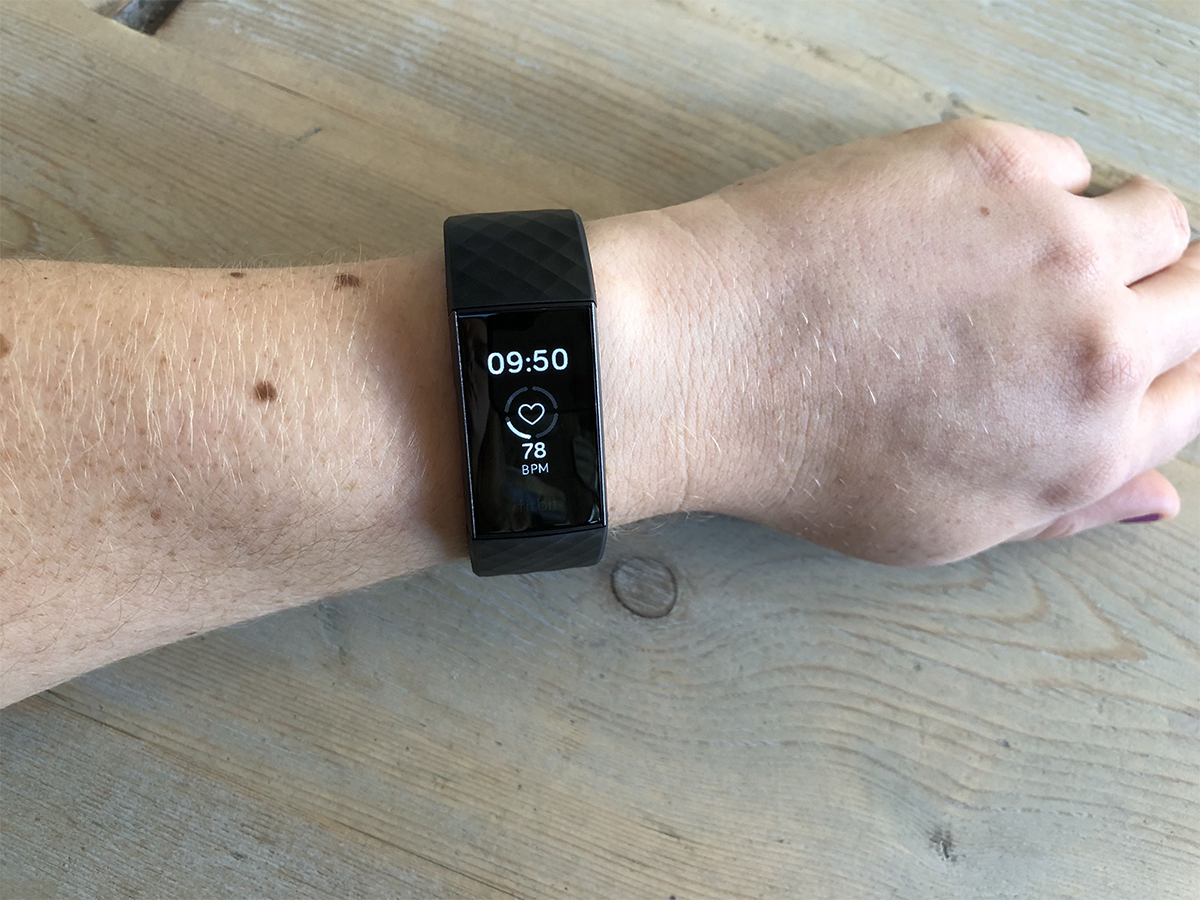 The Fitbit Charge 3 is an easy-to-use tracker that's a perfect size, comfortable and good at tracking your fitness and sleep.
The main problem? It feels very similar to the Versa, which we were very fond of. It does mean that the Charge 3 sits in a funny position, as it's got significantly less features than the Versa, but it's only £50 less. So for many people opting for the slightly more expensive Versa over the Charge 3 would make more sense.
There are some features that are going to be coming soon, like upgraded sleep tracking that gives you a sleep score, but we're still twiddling our thumbs waiting.
Fitbit has done a great job with the Charge 3 and as a standalone experience it's one of the best activity trackers out there. But the brand better start creating products that occupy a more definite space in the range soon, as well as delivering on promised features, if it's going to compete with the likes of Apple in the long-term.
Stuff Says…
A capable fitness tracker that's a good size, comfortable to wear and proves itself as a good companion for keeping tabs on most exercises
Good Stuff
Great touchscreen
Good sleep tracking
Easy-to-wear design
Long battery life
Bad Stuff
A bit pricey
Very similar to the Versa
No GPS
Fitbit Pay only in special edition