Focal Spirit Classic review
France's solution for the hi-fi fan who wants a single pair of headphones to cover all occasions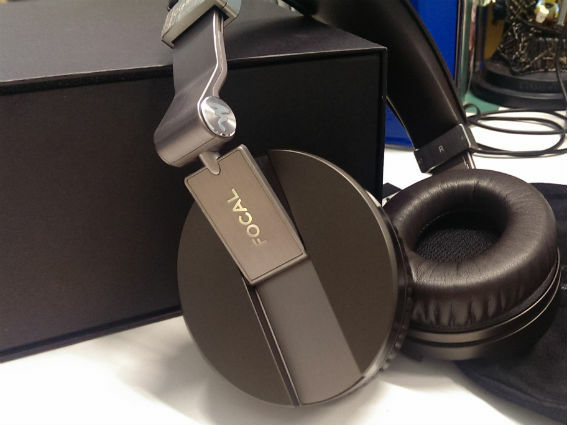 We could review a new pair of headphones every single day and never run out of models to test, so it takes something pretty special for us to take notice. These Focals are pretty special.
The French company is aiming for the premium on-ear end of the headphone spectrum currently occupied by the likes of the excellent Sennheiser Momentums. Can the Sprit Classics compete?
Spirited Build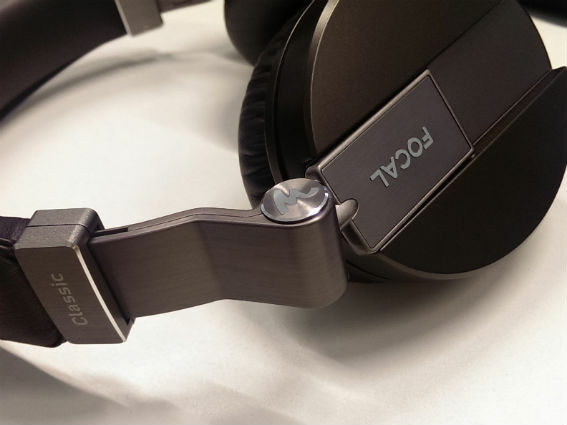 If you haven't been clearing out the gadgets in your bag, bad news. The non-foldable headband makes this pair of cans something of a space hogger – it'll certainly get a bit crowded when you toss them in with all of your other gadgets, and this is not the sort of pair that will fit in your pocket. The earcups do swivel, but with a limited range that doesn't go beyond 45 degrees – it's for fit adjustment rather than packing.
We've been stretching and bending the headband a fair bit, and although we've heard the odd, slightly worrying crack we've not managed to break it yet. We reckon these headphones will handle a commuting life well, and the bundled microfibre pouch will also keep them safe from scratches.
310g is far from lightweight, but your neck muscles are spared thanks to good distribution of the Focals' mass. Just make sure you experiment with the fit a bit – we found loosening the headband a touch made them more comfortable without increasing the chances of them flying off during the regular bus-chase.
And while the likes of Beats tend to bash your eyeballs with colour at the same time they bash your ears with bass, Focal has gone a similar route to Sennheiser with a very tasteful, bronze metal finish. If you're not an attention-craving footballer that should be just fine.
Connected 'phones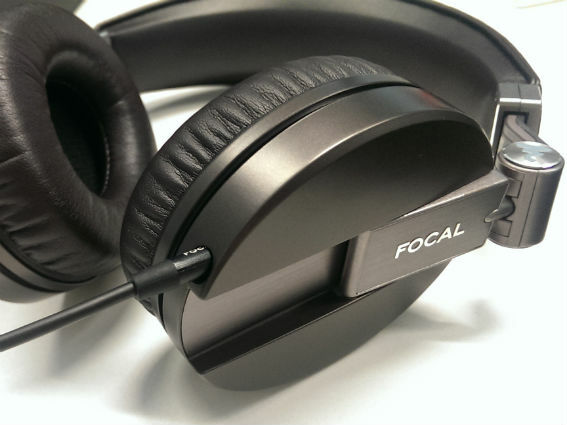 Focal sees the Spirit Classics as multi-faceted 'phones, which is why you get two cables in the box – one 4m jobby for listening at home, and another with a mic and buttons for your mobile. A 3.5-6.3mm connector is also included so you can whack the headphones into that posh hi-fi you've got.
The inline control unit is of the one-button type, which means you won't be using it to control volume but also means it's compatible with way more phones than the three-button Apple-specific alternative. It took us a while to get used to its placement near the left earcup, but it does at least mean that it won't be lost in your clothes if you run your cable under your jumper. That's still what people do, isn't it?
Winner at home and away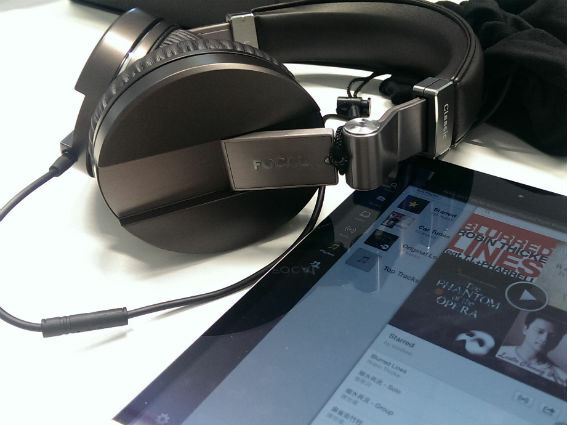 Focal's keen to push the Spirit Classics as Proper Hi-Fi, and sure enough, plug them into a proper stereo at home and they'll massage your ears into blissful enjoyment.
But we think the portable performance is being downplayed. These are closed-back, so no-one's going to hear the Bieber you're secretly loving on the way to work, and the memory foam ear cups do a very good job of isolating the noise of your fellow commuters, too.
This is a very hi-fi sound, but that's as valid when out and about as it is in your stereo dungeon at home. It's all about balance from top to bottom, really focused, detailed vocals, and dynamic swings from quiet to loud that really get the blood pumping.
What they don't have is oodles of bass, but we'll take overall balance, precision and fluidity over Beats-like ear carnage any day of the week.
Focal Spirit Classic tech specs
Focal Spirit Classic verdict
If you're after monster bass, you're looking in the wrong place. You're also missing out on large portions of your music as the low-end drowns out a whole bunch of the lovely mids and highs.
That's what you'll get back with the Focal Spirit Classics – a high-end pair of cans for the hi-fi fan who wants one pair of headphones that's as happy at home as it is on the road.
So why do they not make it into our Top 10? Well, while the Sennheiser Momentums don't sound any better than the Focals, they are a touch lighter, smaller and (to our eyes) more stylish, and we think that matters to enough people for them to just edge it in a head-to-head.
It's a mighty close call, though, and home listeners in particular should definitely give the Focals a go.
Stuff Says…
Hi-fi sonic sensibilities from a stylish pair of at-home or out-and-about cans
Good Stuff
Comfortable, noise-isolating fit
Sturdy and stylish
Balanced, hi-fi-like sound quality
Bad Stuff
Not the bassiest around
A bit on the big side