Fujifilm X-T200 review
This flexi-Fuji gives you a lot for your money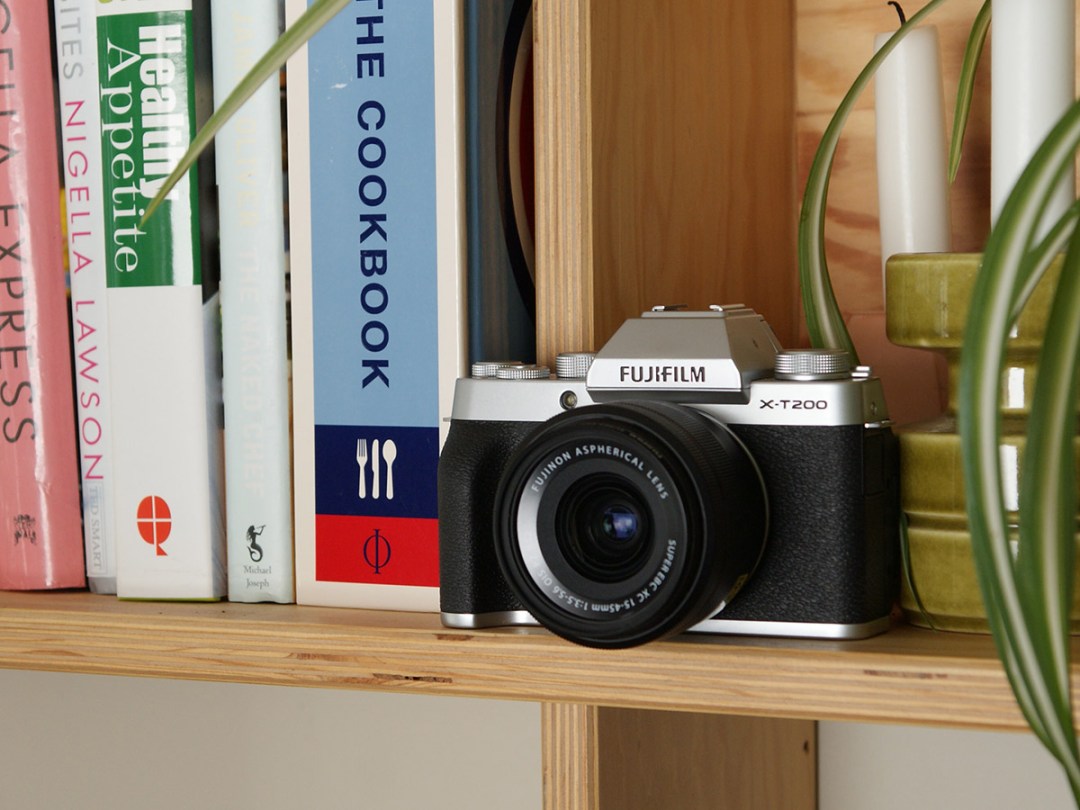 Sitting as near-as-dammit to the cheapest end of Fujifilm's X series, the X-T200 is a versatile and lightweight system camera with a lot going for it on paper: 4K video recording; a revamped autofocus system with face and eye detection; a brisk 8fps stills shooting speed; improved low light performance; a tilting, twisting touchscreen that can be flipped fully frontwards; and, of course, Fujifilm's beloved film simulation modes.
That's all available (along with a power zoom lens) for £750, which sounds like a pretty sweet deal for anyone looking to take their first steps into the world of system camera photography.
Let's find out if it lives up to its promise.
Design: Retro/futuristic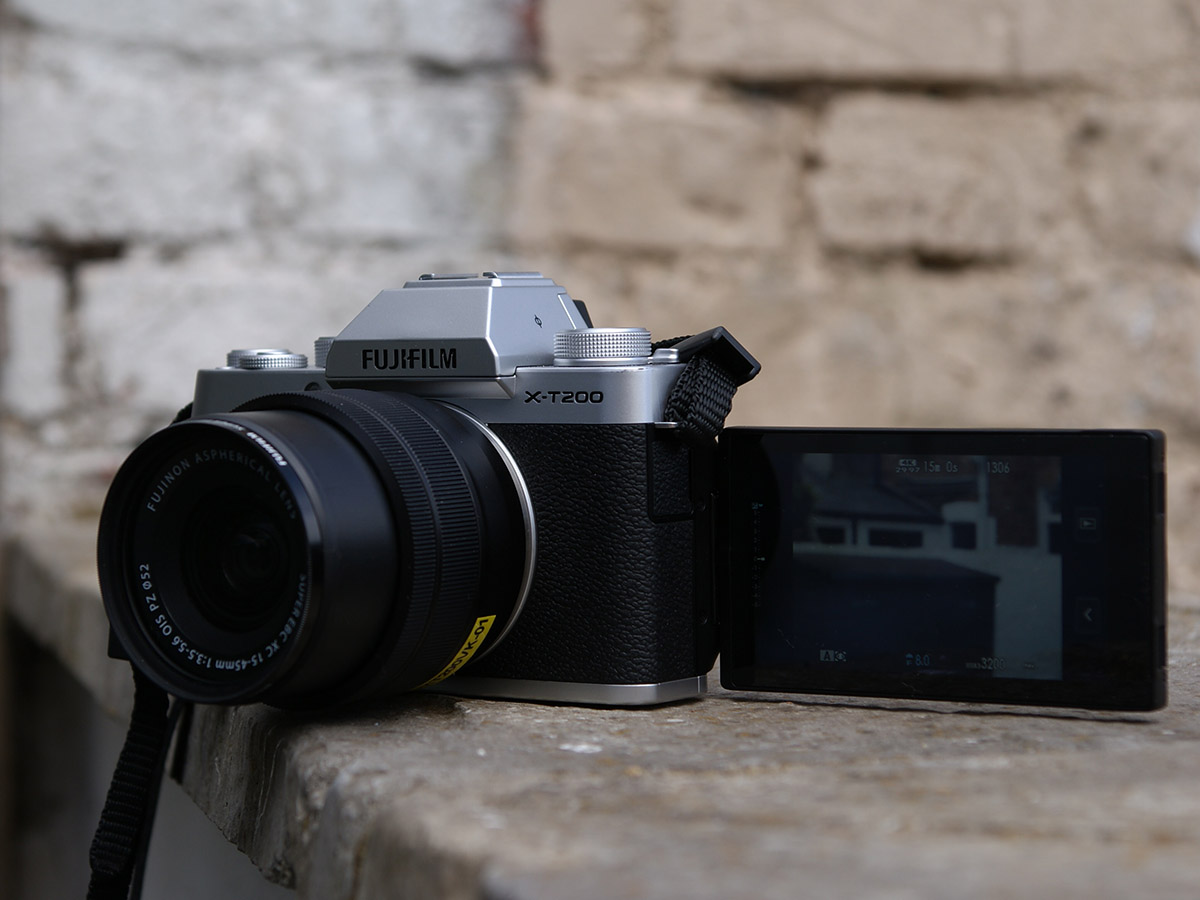 The bulk of the X series range are aesthetically inspired by classic analogue cameras of the past, and the X-T200 is no exception: the majority of its body is wrapped in a textured plastic resembling leather, with non-covered parts being smooth silver metal. While not the most original or striking of looks, it's handsome and functional.
The wrap provides a fair amount of grip, aided by a ridge for your thumb on the right side of the backplate. Not that you'll need much help keeping hold of it: even with the 15-45mm kit lens attached, this is a really compact and lightweight camera for its class, and easy to use one-handed.
The control setup is fairly familiar. On the top plate you'll find four dials: on the left, one to quickly flick between the on-board film simulation modes; and on the right, one dial for changing the shooting mode and two for adjusting settings.
On the back, well-placed for thumb access, are the menu and joystick controls, and of course the 3.5in screen, which adds some touch functionality to proceedings. Personally, we'd take physical buttons over a touchscreen any day, but here the choice really is yours – and even if you never use most of the touch controls, the ability to tap a place on screen to set the focus point there is always a valuable time-saver.
The screen itself flips 180º in a manner that'll please selfie takers and aspiring vloggers, and can be tilted to pretty much any angle you desire. You also have the option of an OLED electronic viewfinder for composing and reviewing your shots, and while not the largest, sharpest or brightest out there, it's impressive for a camera in this price range – and a real asset on a bright and sunny day when you don't want to struggle with squinting at the screen.
Features: Addicted to gimbling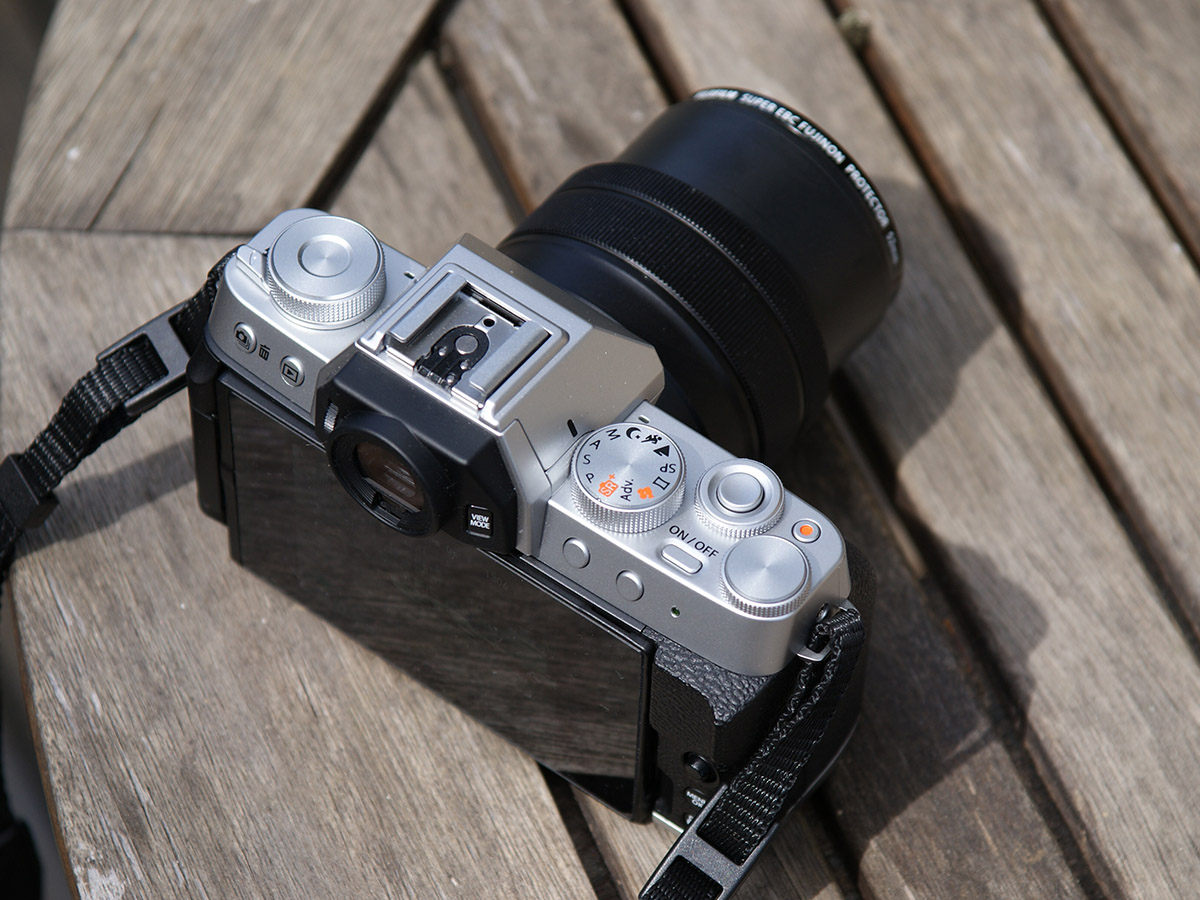 Further suggesting the X-T200 is strongly pitched at vlogging types, it comes with a "digital gimbal" built in. Essentially, this is a gyroscope-powered form of image stabilisation that minimises the effects of camera shake while you're filming and moving simultaneously. It limits movie quality to 1080p video at 30fps, only works with certain lenses and crops the image quite severely to give it breathing room, but if you want to film to-camera pieces whilst on the stroll you may want it turned on.
We noticed it does create a slightly off-putting "delay" during certain movements, so ideally you'll learn to walk so smoothly and steadily that you won't need it.
General shooting-wise, the camera benefits from a fast-ish 8fps continuous stills shooting speed (with autofocus enabled), handy for capturing fleeting moments and moving subjects, and an overhauled hybrid autofocus system that, to this regular user of the far pricier Fujifilm X-Pro2, feels pleasingly quicker and more accurate.
Connectivity is also worth a mention. You get a/b/g Wi-Fi, Bluetooth Low Energy, a 3.5mm microphone jack (so videographers can plug in a shotgun mic for high-quality audio in seconds), a micro HDMI output, and a USB-C port (which supports charging) – a strong haul for a cheaper model.
Image quality: Colour me goodd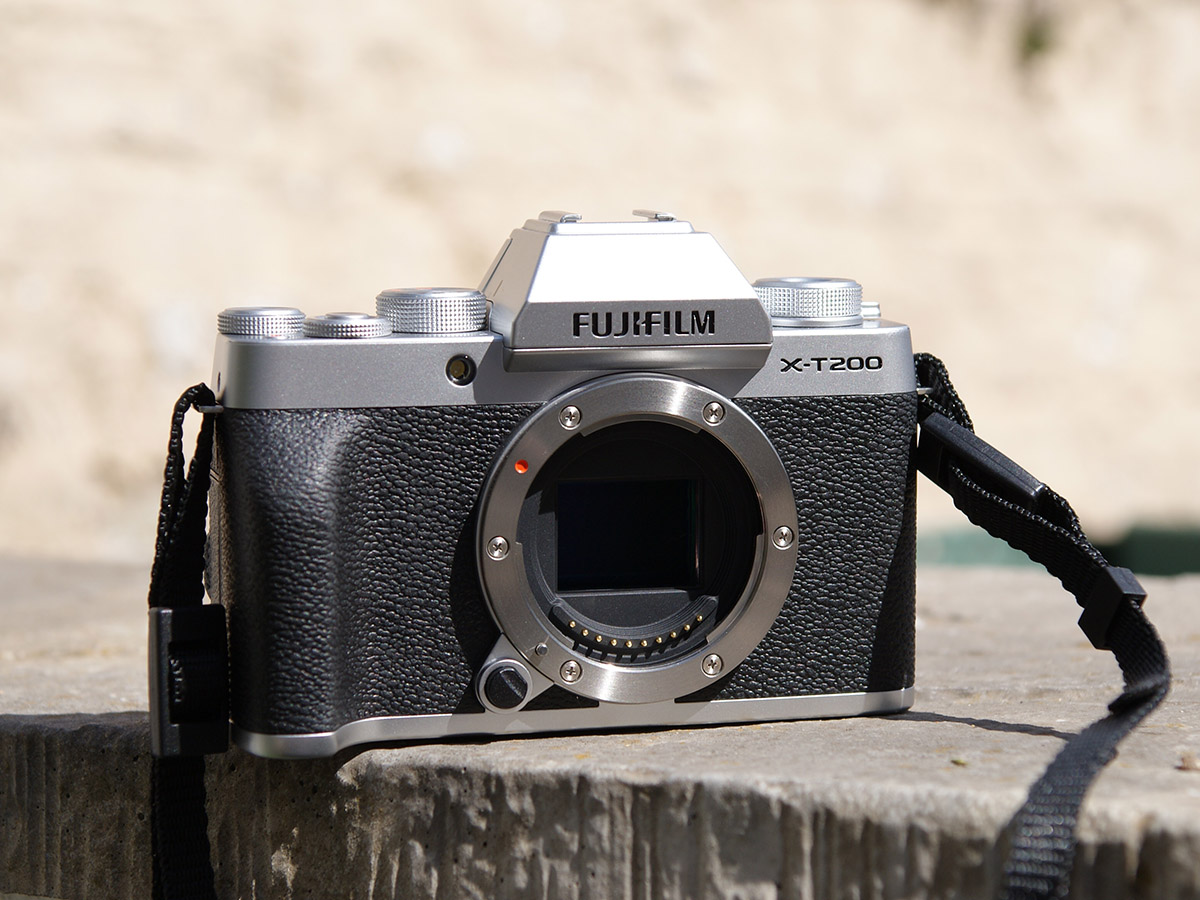 A lot of stills photographers love Fujifilm's X series cameras for their "colour science" – the way images look straight out of the camera.
Thanks to its film simulation modes, the X-T200 produces impactful, sharp and punchy shots without the need for endless RAW tweaking (although you're certainly able to do that should you wish).
That said, all the sample shots we've posted here are taken with the standard Provia film setting, and we think they show the camera has a capacity for natural-looking colours and subtlety too.
Low light shooting isn't really what the X-T200 is built for (and the included kit lens isn't designed for night-time work either), but the wide ISO range means you can grab some very usable and not-too-grainy results after dark.
4K video looks great here: super sharp with superb colour clarity. It's limited to 30fps, but that's to be expected in anything in this price bracket. Dial down to 1080p and you can shoot at a smoother 60fps frame rate (and up to 120fps in the dedicated slo-mo/high speed mode) while retaining a decent amount of sharpness and clarity.
This Full HD footage probably won't blow your socks off when viewed back on a large 4K screen, but for vlogging and general clip filming it's more than adequate.
Fujifilm X-T200 verdict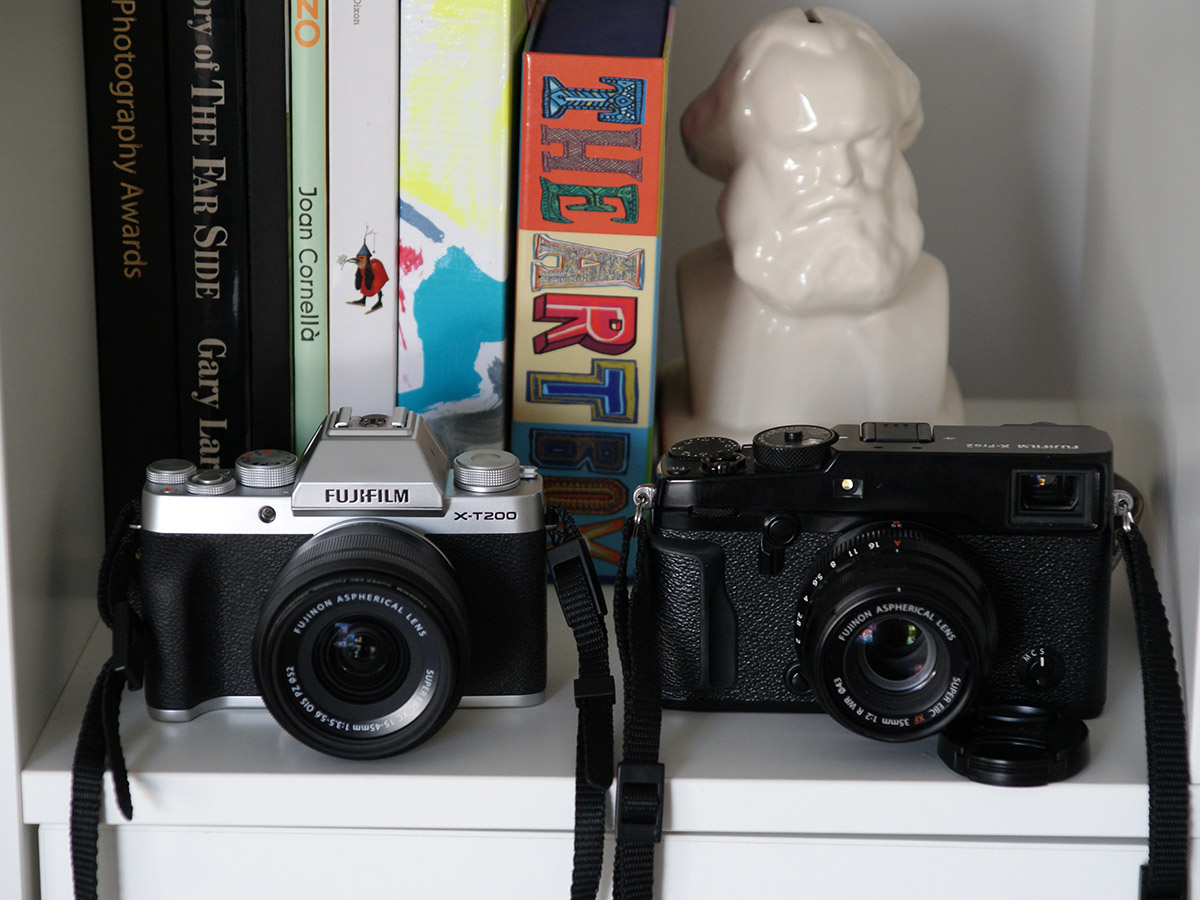 The X-T200 doesn't really do anything we haven't seen before in other cameras, but as a package for £750 it feels like a winner. Who needs bleeding edge innovation when you've got great-looking photos and pin-sharp 4K videos from a compact, lightweight and eminently flexible and easy-to-use camera that won't break the bank?
If you're upgrading from an older system camera or looking to make the leap from compact or mobile photography to something a bit more involved, the X-T200 might just be the ideal investment.
Tech specs
| | |
| --- | --- |
| Sensor | 24.2MP APS-C CMOS |
| Lens mount | Fujifilm X mount system |
| ISO range | 100 to 51200 (extended) |
| Continuous shooting speed | 8fps |
| Video recording | 4K at up to 30fps, 1080p at up to 120fps |
| Screen | 3.5in variangle TFT touchscreen |
| Viewfinder | 0.39in OLED |
| Connectivity | Wi-Fi, Bluetooth, USB-C, micro HDMI, 3.5mm mic |
| Dimensions | 121 x 83.7 x 55.1mm |
| Weight | 370g (inc. battery and memory card) |
Stuff Says…
A fantastic all-rounder at an accessible price
Good Stuff
Great stills quality
Sharp 4K video
Lightweight and compact
Bad Stuff
Underwhelming digital gimbal