Fujifilm XP120 review
This tough cam proves that indestructibility needn't cost the earth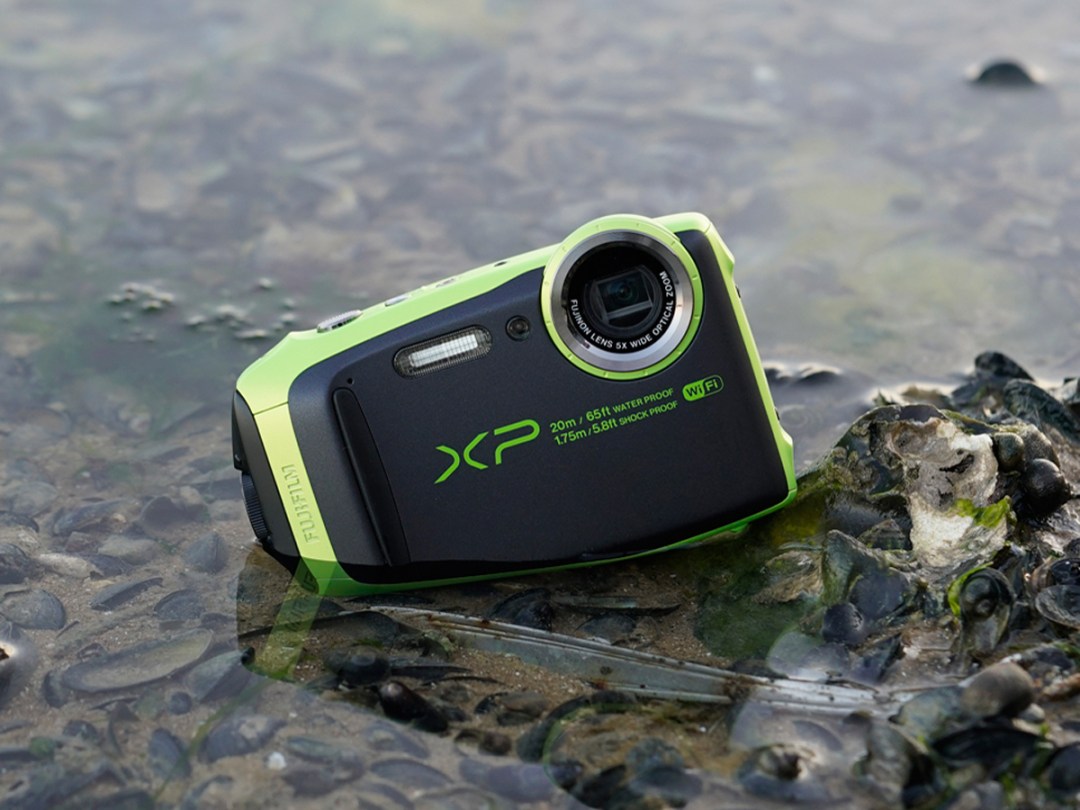 Stuff doesn't review too many affordable point-and-shoot cameras these days – call it a symptom of everyone having a good quality snapper in their pocket. Thanks, smartphones! 
But we're happy to make an exception for the cheap and cheerful XP120. Why? Because it's not just a compact camera with a low price and a dazzling day-glo colour scheme.
It's also a rugged camera that's almost impossible to destroy…
Design and build: punches above its wieght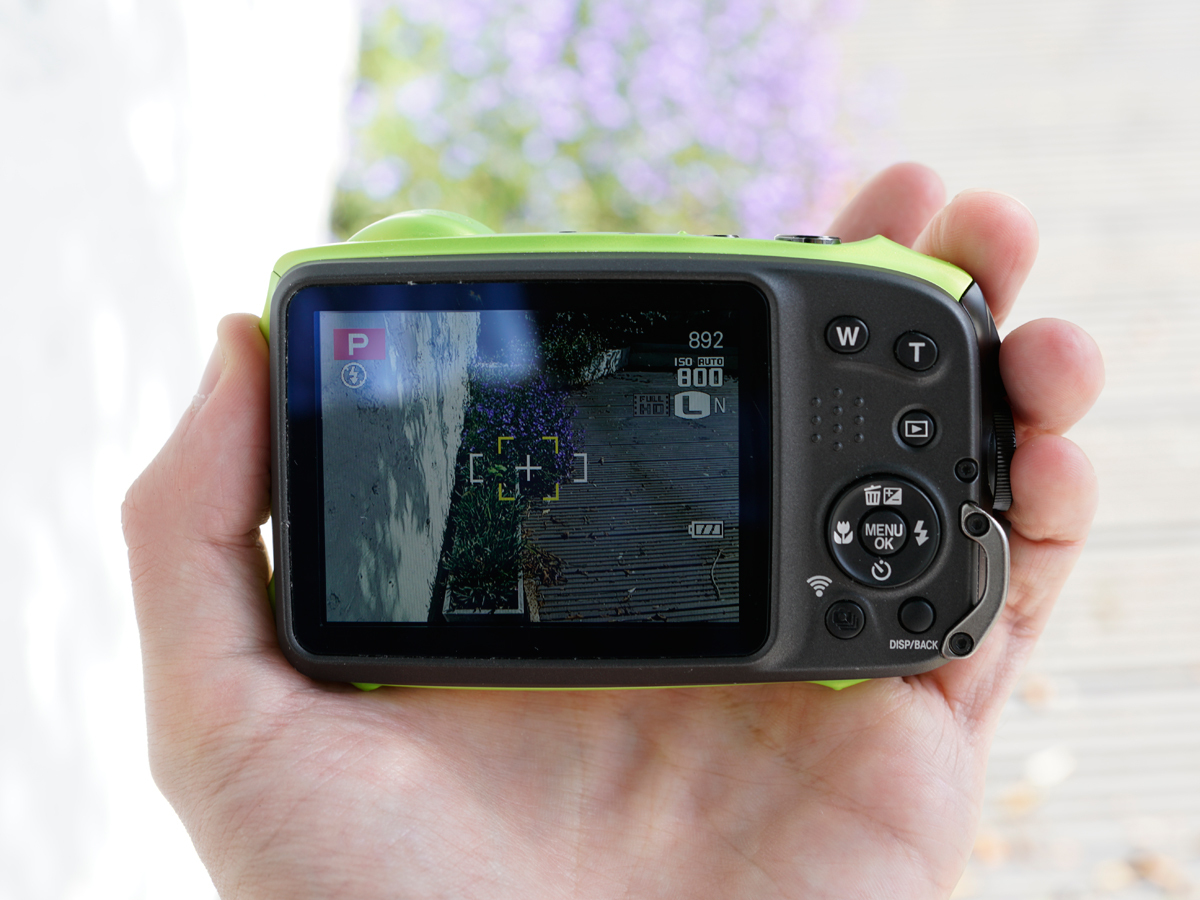 Despite being about £250 easier on your wallet than the Olympus TG-5, the XP120 promises a similarly high level of ruggedness: waterproof to 20m; freeze-proof to -10 degrees C; dust- and sand-proof; and shockproof against drops of up to 1.75m.
So it doesn't matter how extreme your idea of a holiday or party – this cam should still be standing at the end of it. It's compact and lightweight too, slipping into a pocket with ease.
We're not massive fans of the button zoom controls, as it can make getting those close-ups a bit fiddlier than we're used to, but otherwise the simple setup makes things quick and easy.
That user-friendliness is complimented by the speedy autofocus, which lacks frills but works quickly and accurately enough so that you don't often miss out on a fleeting photo op.
It's not suprisning to find that the 3in LCD lacks touch capabilities given that very few rugged gadgets do, but it's bright and sharp enough to do its job well, even when splattered with a decent quantity of mud or water.
Image quality: an armour-plated smartphone
While the XP120 can't match the large aperture, 4K video or slo-mo recording skills of the TG-5, it offers capable performance for its low price.
Its 16.4MP JPEGs are sharp and impactful in good lighting, with visible detail only dropping once you zoom in tight on the images. We've included a 100 percent crop so you can see for yourself how edge detail is degraded when you pixel peep.
In low light, the camera – perhaps forgivably, given its price – doesn't hold up so well, forcing you to use the flash to get workable, clean-looking shots.
The 1080p video clips demonstrate a similar level of quality. They're certainly not among the best we've seen – you'll get just as much detail and contrast from a decent smartphone camera, and far better from a CSC or DSLR – but they do beat smartphones in one area: that 5x optical zoom at their disposal.
Fujifilm XP120 verdict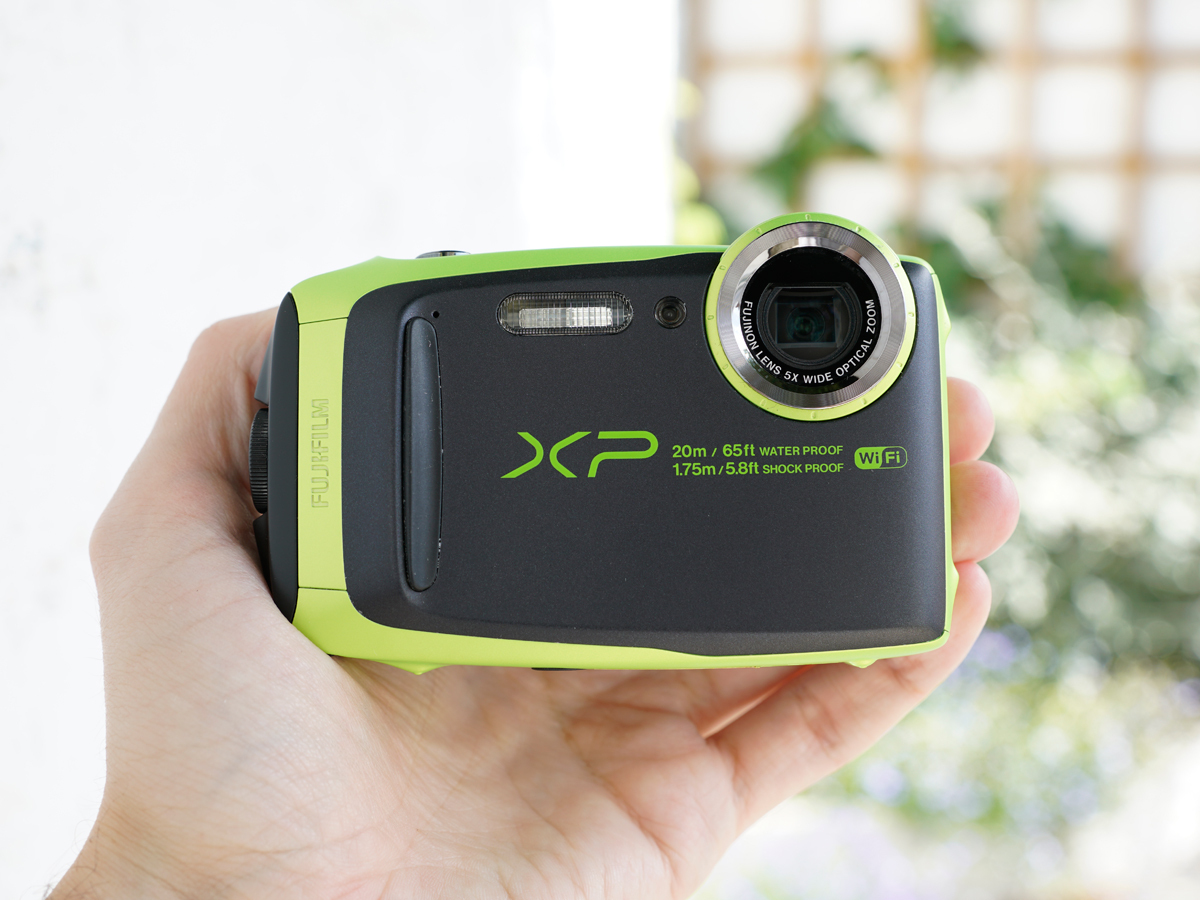 Is the XP120 an outstanding camera? For the money, I think it is: while its image quality and controls are nothing more than decent, its true appeal lies in its tough, nigh-on indestructible build quality, small size and affordable asking price.
If you're looking for a rugged cam that delivers superb images every time you click that shutter button, you should look at something a bit more expensive like the Olympus TG-5.
But if you want a cheap, rugged compact for photography situations where you don't want to risk wrecking your smartphone, look no further than this.
Tech specs
| | |
| --- | --- |
| Sensor | 16.4MP CMOS |
| Optical zoom | 5x |
| Max aperture | f/3.9 to f/4.9 |
| Video modes | 1080p/60fps, 720p/60fps, 480p/30fps |
| Connectivity | USB 2.0, micro HDMI, Wi-Fi |
| Dimensions | 109.6 x 71 x 28.7mm/203g |
Stuff Says…
The perfect cheap but rugged stunt double for your smartphone camera
Good Stuff
Small, lightweight and tough
Very affordable
Bad Stuff
Image quality merely acceptable
No zoom rocker