Garmin Fenix 5 Plus review
Time is money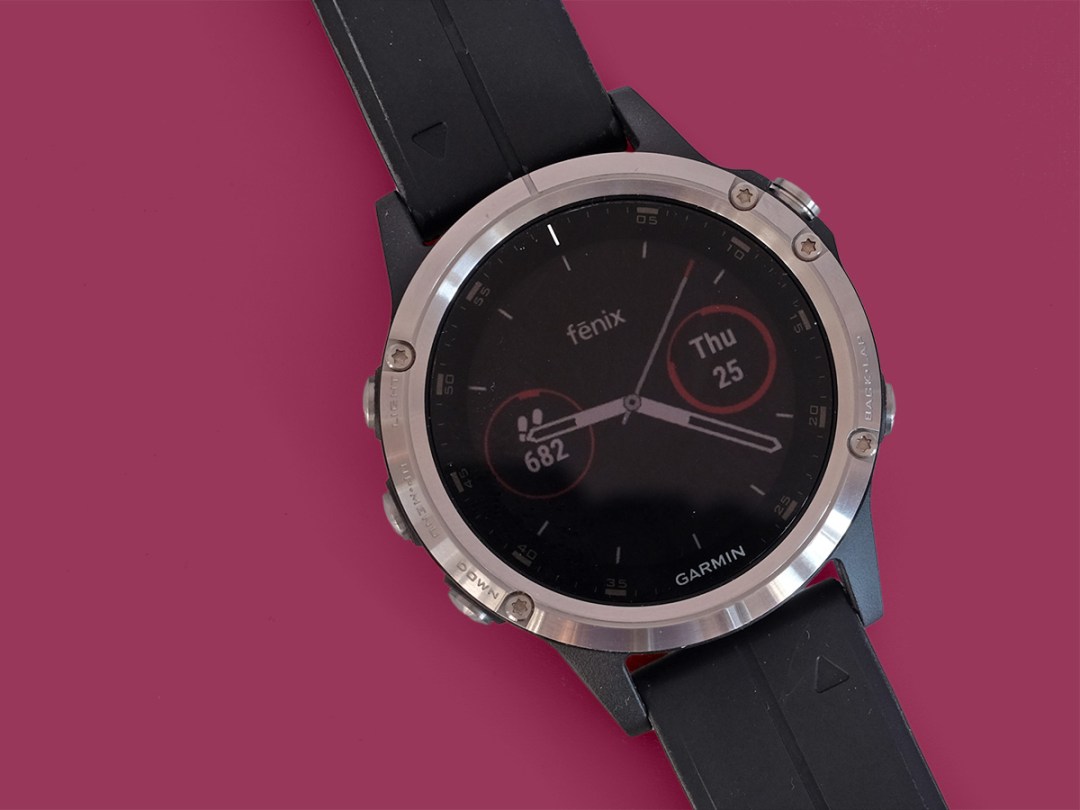 What has happened to tech prices? A few years ago £500 would get you some of the most expensive phones in the land. Nowadays you can fork out three times that.
Judging by the Fenix 5 Plus the same thing is happening to runner's watches. It starts at £599, and rockets all the way up to £999 for the 5X version with a sapphire screen and blood oxygen sensor. Blimey.
That's right, you can get a runner's watch that costs more than an iPhone. It's a good job the Fenix 5 Plus is pretty brilliant, then.
Design: Tough and hardy
The price may scream "I can run a marathon in under three hours", but the Fenix 5 Plus's design is radically more accessible than that of the old Fenix 3. Like the Vivoactive 3, it almost looks like a normal watch, size-wise at least.
Its casing design hasn't changed much since the Fenix 5, though. The Fenix 5 Plus has a toughened glass screen, stainless steel bezel and backplate, and tough ABS plastic in-between.
A watch like this is one of the best uses for ultra-hard glass like Sapphire. Even if they cost a packet, a watch like this needs to go through a lot of abuse to be used properly. The standard version doesn't have Sapphire, just the top version. But we've not scratched it yet.
You can wear it just about everywhere too. The 5 Plus is water resistant to 10ATM, meaning you can wear it while snorkelling. If not proper diving.
Like Garmin's other super-serious runner's watches, the Fenix 5 Plus does not have a touchscreen either. It's button operation all the way. Three on the left, two on the right, and all of them feel fantastic. Their depress action is much meatier than a Wear OS watch's.
This stops you accidentally cancelling a run tracking session half-way through.
Design: Familiar Face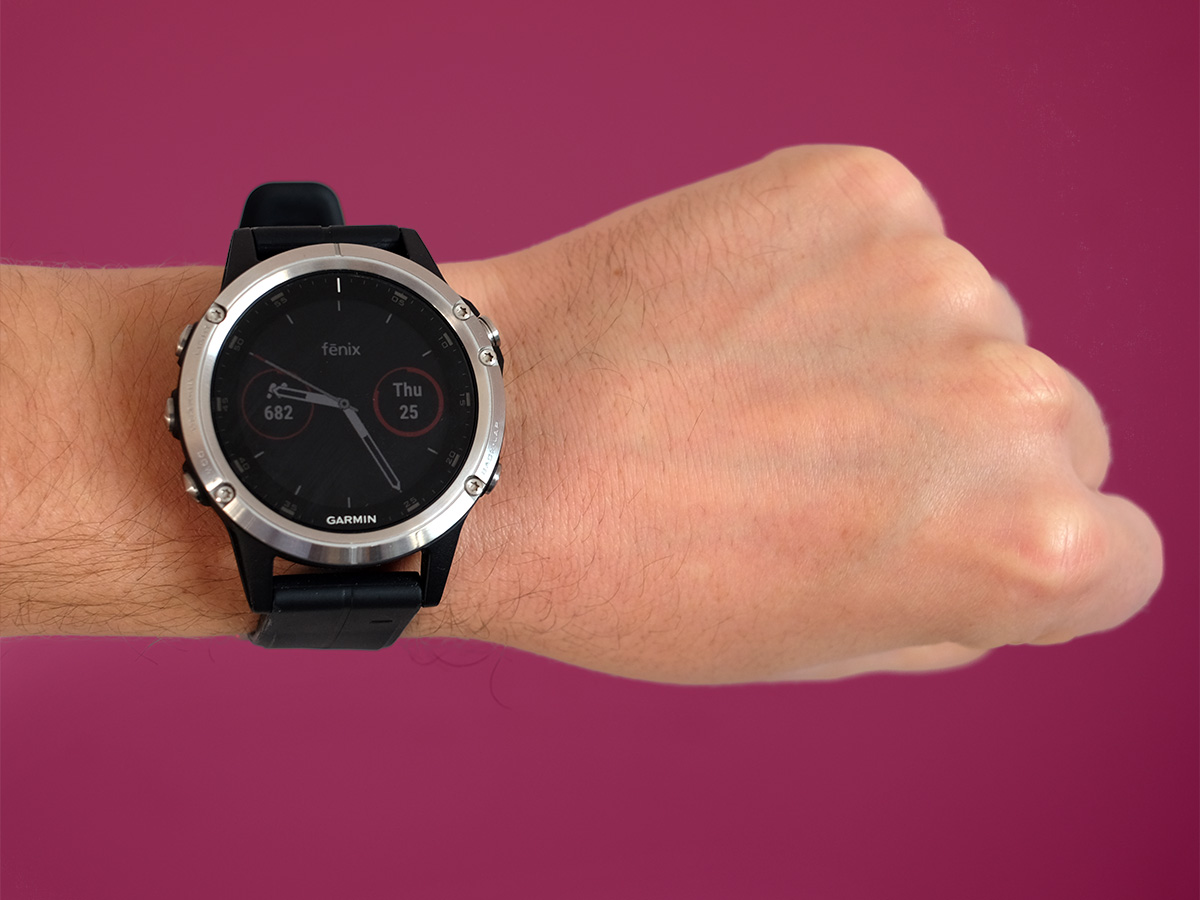 Garmin hasn't changed its display style either. The Fenix 5 Plus has a 2.4in 240 x 240 pixel screen that thrives on ambient light. It eats up sunny days, making everything perfectly clear on blazing afternoon that make getting out in nature all the more enjoyable.
Colour doesn't match that of an OLED smartwatch, of course, and the display look like its recessed way below the surface.
But to seriously compare the Fenix 5 Plus display to a smartwatch alternative is really to miss the point. It also makes the watch look less "techy". Real watch faces are recessed behind the glass surface too.
As this is not a natively lit kind of display by design, you have to press a button on the side to get the Fenix 5 Plus to light up at night. This provides an old-school glow like that of a classic Casio. It does the job
Software and Features: Mapping it out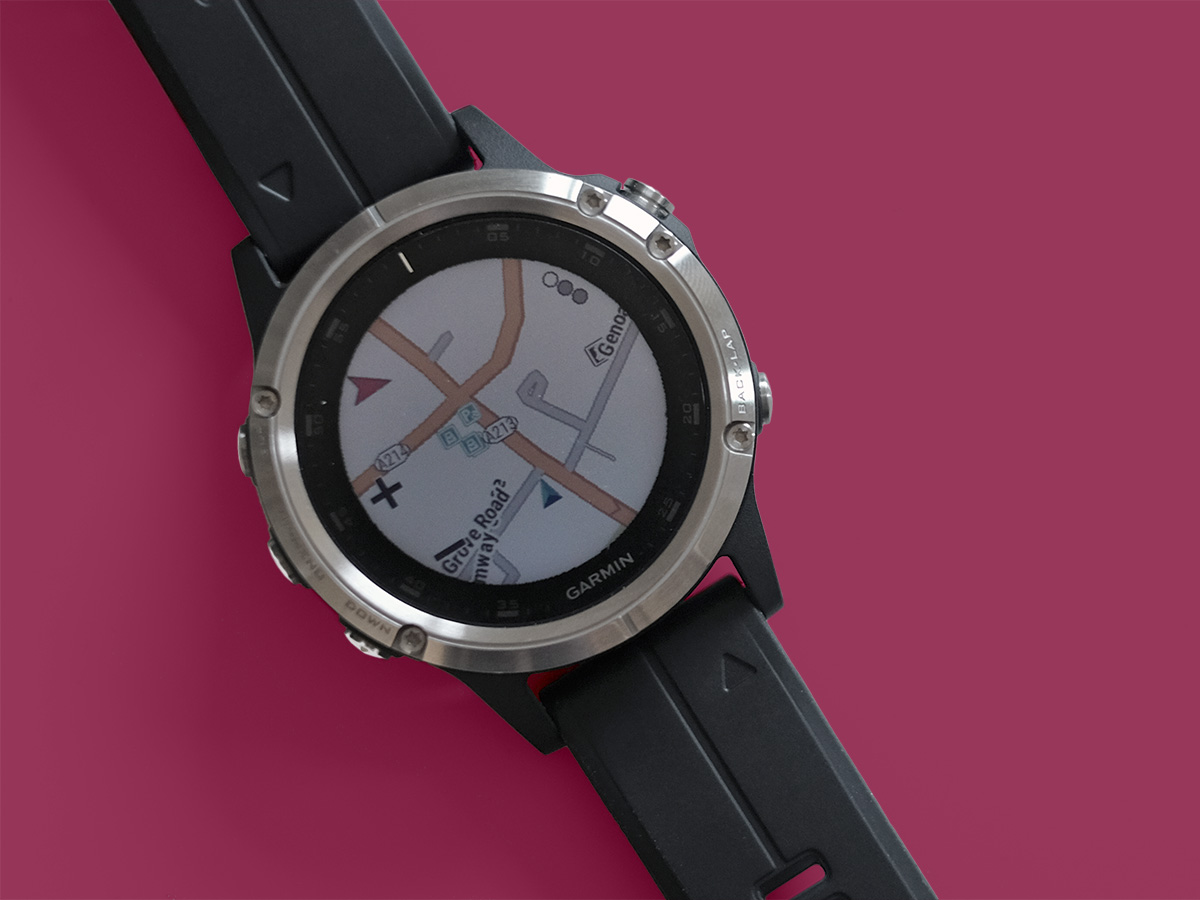 The Fenix 5 Plus is a next-gen runner's watch, but it is also deliberately familiar. Its software hasn't changed that much since we used the Fenix 3 years ago.
However, this watch more-or-less collates everything a Garmin watch has ever been able to do, and bungs it in a single device. There's room for 500 audio tracks, a handful of audiobooks and or podcasts, and will hook up with wireless headphones.
You can also stream from Spotify and Deezer, using micro apps downloaded from the Garmin Connect companion app. Run Spotify and you can download playlists and podcasts to the watch, including favourites like Discover Weekly. Garmin watches are, finally, pretty great music watches. You will need to be connected to your phone to download, mind.
There's also the other expensive biggie, baked-in maps. This lets you navigate right off the Fenix 5 Plus's screen. Maps across Europe are preinstalled. As you might expect, these watch maps aren't anywhere near as quick to navigate around as a phone with Google Maps and a solid connection.
You can pan and zoom with the buttons, but updating the screen takes a beat or two. Despite this, it's a great way to avoid having to get a phone or map out all the time when on a hike. There's a separate navigation mode too, with full-on turn-by-turn instructions.
There's an issue for hikers, though. Garmin calls these TOPO (topographical) maps and there's a menu option to switch height contours on and off. But the maps preinstalled on the Fenix 5 Plus don't have any contour data built in. You can't tell a flat field from a calf-buster of a hill. And that's a big issue for hikers.
To get this extra data you have to buy Garmin's Pro maps. The UK maps alone cost £150. It's £279 for the whole of France. Ouch. There are ways to squeeze non-Garmin maps in your Fenix 5 Plus, but the official ones cost a packet.
If watch maps sounds like cheating, you can also use the Fenix 5 Plus as a compass. A very expensive compass. This doesn't just feel like a relative of the older Fenix watches, but Garmin's EPIX too, the classic mapping watch.
Apps: Keeping track
(Rich) hikers are just one group that'd love a Fenix 5 Plus, though. Over 30 activity tracking modes are packed into the watch, with bits for everything from kayaking to golf. And walking. And sailing.
You can snag a few more from the Connect IQ app store too. There are none of the major productivity apps you'll find for Apple Watch. But there are a few neat extras, like a Find My Car add-on by Garmin, a Pomodoro timer and one that lets you download your Strava routes to the Fenix.
Many of you want the watch for running, not increasing your concentration at work. And for that, like most Garmin watches, the Fenix 5 Plus is great.
It locks onto GPS quickly, usually within a few seconds, you get useful metrics while running and fairly good heart rate readings. The Fenix 3 Plus uses three green LEDs on the back to light up your veins and keep an eye on your blood as it barrels through the things.
Heart rate reliability is solid, you get 24/7 monitoring and decent reliability during interval-based exercise. Tracking a 5K run with a couple of photo shops, the Fenix captures the rise and fall of your exertion level more-or-less to the second.
Its GPS is, like that of other Garmin watches, good rather than incredible. Run on streets and you will see routes that seem to go straight through buildings and the like. But you can tell the routes are based on very frequent GPS calls rather than a few points joined smoothly together like a dot-to-dot drawing.
This should mean more useful tracking results, even if they don't always look perfect when you have a look post-workout on the map. As the Fenix 5 Plus has all those maps built-in, you can also see your mapped runs and cycles right on your wrist. It's pretty neat.
The watch can also estimate your VO2, blood oxygen saturation, based on your performance. And there's a heart rate variability-based stress monitor too.
Smart features: Follow your heart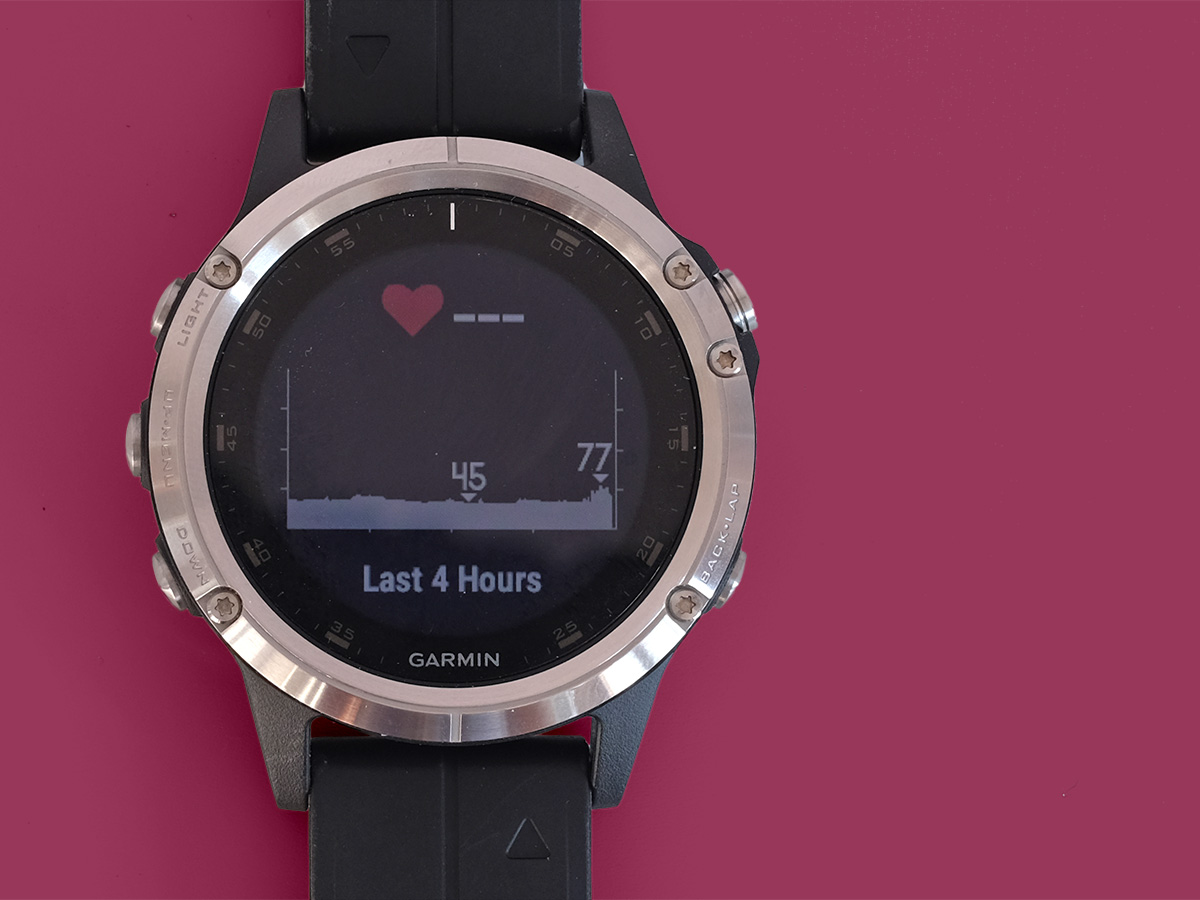 Garmin's Connect platform is still pretty much the best you can get for tracking your workouts over weeks and months. You can look back at graphs and charts of your heart rate, mapped routes and the Fenix 5 Plus tells you how your performance is relative to your norm with each workout.
Like other Fenix, Forerunner and Vivoactive watches, there are some low-key smarts too. The Fenix 5 Plus receives notifications from your phone, and not just those from SMS texts and calls. Pre-canned replies are on offer too, but these are just for those calls and texts.
Scroll up and down from the watch face and you'll see widgets too. Most of these are sporty, but there are also weather reports, calendars and even a naff little version of former mobile gaming craze Flappy Bird.
Garmin Pay needs work, though. This is the alternative to Google and Apple Pay, and lets you use the Fenix like a contactless card. However, it currently only plays nice with a few banks in the UK.
It's no Apple Watch, but the Fenix 5 Plus can do the smartwatch basics.
Battery life: ticking along nicely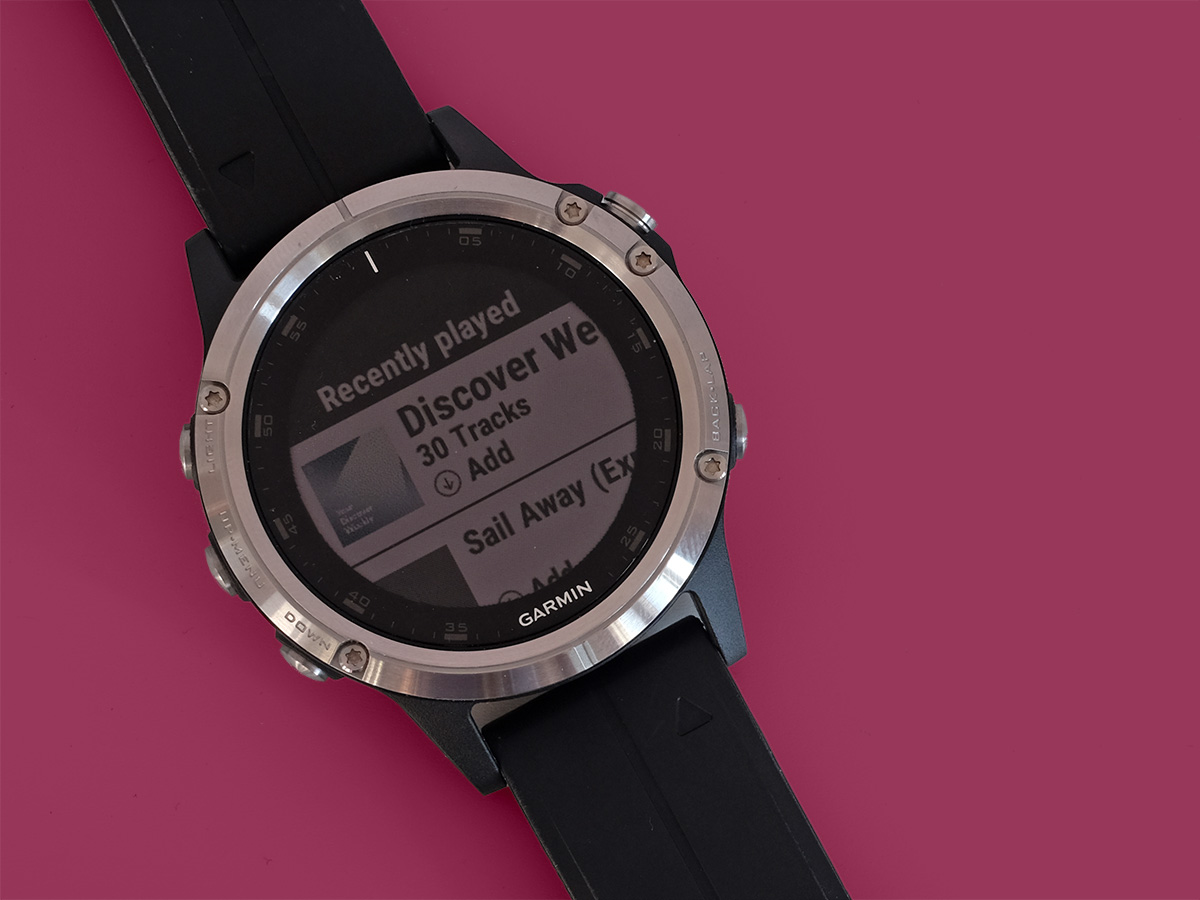 Battery life is great too, even if it's not up to the level of the slightly older Fenix 5. You'll get 12 days of watch-style use, down from two weeks in the Fenix 5. And 18 hours of GPS tracking instead of 24.
Judging by our use these figures are on the mark. Have a day when you don't GPS-track anything and the battery level barely drops. The difference between the Fenix 5 Plus and the Forerunner 645 or Vivoactive 3 is huge.
But why not buy the normal Fenix 5 if it lasts longer? It doesn't support maps or music, making the Plus model a much more rounded buy for multi-sport types. And if the lesser battery is a downer, you can get the Fenix 5X Plus. It's bigger, and £999, but lasts for up to 32 hours of standard GPS tracking.
Garmin Fenix 5 Plus: Verdict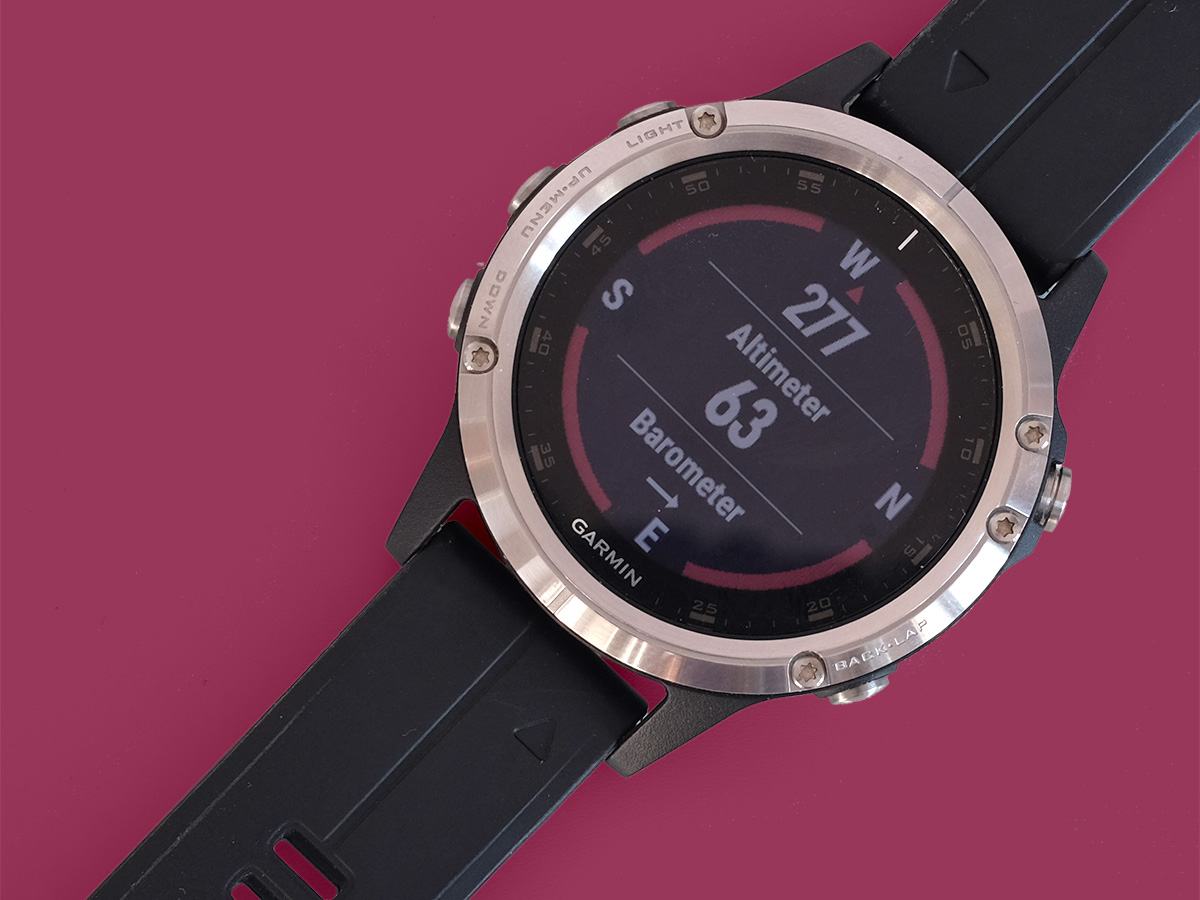 The Garmin Fenix 5 Plus is a classic example of a buy your heart and head may react to in different ways.
Heart says: it's clearly brilliant. I can use it for just about every kind of sport or exercise, bar moon walks. It's a great normal watch and has all the basics smarts I need too.
Head says: Christ, are you mad? £599 even without the Sapphire screen you need to avoid scratches? And an extra £150 just for the maps you'll need for a proper hiking weekend? I'm going to cut up the credit card before you get to the checkout.
Most of you will wish it was less expensive. Plenty should probably listen to their head rather than heart and buy a lower-end watch. However, its combo of accessible design, Spotify support and real mapping skills is brilliant.
Stuff Says…
We wish it cost less but the Fenix 5 Plus is undeniably brilliant
Good Stuff
Fairly non-intimidating design
Garmin Connect is great for serious workout tracking
A fab array of features inc. Spotify support
Bad Stuff
Very expensive
Proper hike-ready maps are expensive
Garmin Pay support is limited at present