Garmin Fenix 6 review
A do-it-all smartwatch that might be a touch too rough for some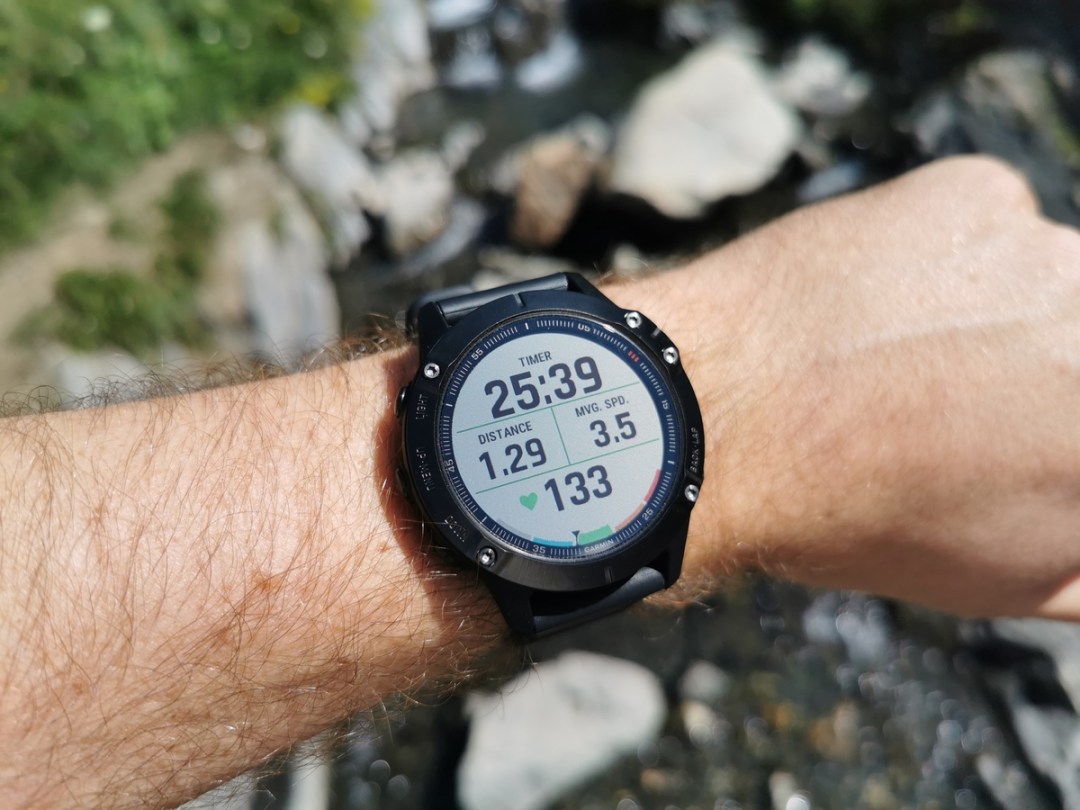 The Fenix 6 is Garmin's top-tier smartwatch, replacing the Fenix 5 Plus and is going to appeal to the more dedicated sporting enthusiasts, those who do more exercise than the rest of us put together.
Thankfully, it brings some very welcome updates, such as a slimmer and lighter chassis, optimised battery management and tweaked onboard features.
Before we delve into the details, potential buyers should know a thing or two about the different flavours the Fenix 6 is available in. It comes in a number of skews: There's the standard Fenix 6 model which has a 47mm case and costs from £599. Then under this is the slightly more compact Fenix 6S that touts a 42mm case and slightly lower battery life. There's also a Pro version of these models available, which adds music compatibility, maps and Wi-Fi connectivity. Finally, there's the more powerful Fenix 6X which has a slightly better battery alongside music, Wi-Fi, maps as standard.
And if money is no object, there's the Fenix 6X Pro Solar version; the model which boasts a super light all-titanium body and brand new Solar panels for an extra boost in battery life.
For the past month, we've been using the Fenix 6 the Pro Sapphire edition, which sits on the upper-middle end of the range and has access to the major features, alongside a much tougher, scratch-resistant sapphire crystal screen.
DESIGN: A TEENY BIT LESS BULKY
If you're completely unfamiliar with the Fenix range, there's no doubt you're aware it's not aimed at the same sort of people that would buy an Apple Watch, for example. And definitely not something you'd want to wear to a dinner party with a tux or nice frock.
The Fenix series was instead designed to be robust and withstand the harsh elements of the great outdoors – it's meant to get muddy, bashed around, plunged under water and survive extreme temperatures. And the Fenix 6 is the best Garmin has ever produced for doing so.
It's by no means sleek or pretty – it perhaps even looks a little monstrous for those with slender wrists. But eventually – if you use it the way it's intended – you'll come to love it for this very reason.
If you're thinking "what's new?" with the Fenix 6 well, you'll probably not even notice the design updates in the Fenix 6 over its predecessor the 5S Plus. Changes are minimal and will only make a big difference to those who own one a much older device.
The Fenix 6 boasts the same clunky design that the series is well known for but there has been a few tweaks made. For starters, it's still 1.1mm slimmer, measuring 14.7mm thick, which is down from 15.8mm. Alright, this isn't noticeably slimmer on the wrist but it does feel slightly lighter – weighing 7g less than last year's equivalent model. This is a much welcome improvement for such a chunky smartwatch. Unlike Garmin's more consumer-friendly smartwatch, the Vivoactive 3 Music, the Fenix 6 is controlled entirely using buttons instead of a touchscreen, which is purposely designed so it can be better operated in wet and windy environments, especially underwater.
It also means you can expect it to last a hell of a lot longer between charges. In terms of operation, button control works well, eradicating any accidental commands that might happen with clumsy thumbs.
SCREEN: BIGGER, BRIGHTER, BETTER
The biggest design upgrade is all about the Fenix 6 screen. The display is now 17 percent larger than that seen on the 5 Plus, leaping from a 1.2in, 240×240 resolution display to a larger 1.3in, 260×260 offering.
It might not sound like a lot, but it does make a difference; text is displayed much cleaner with fewer visible pixels. It also means that information is slightly easier to see than before – displaying more data fields. For instance, around the standard watch face you'll be able to fit eight of your current activity measurements over the previous six meaning you can simply glance at the data you want to see without having to scroll through endless menus.
Again, there's purposely no touch compatibility, which the Fenix 6 would probably never integrate due to the purpose of this watch being a serious outdoors activity tracker. If you're familiar with Garmin devices, you'll know that display brightness can be an issue due to there being no backlit AMOLED screen as seen on many other devices. Instead, the firm uses a transflective memory-in-pixel (MIP) screen, which relies on external lights to illuminate when in well lit conditionals, and an LED light backlight (in true '90s Casio watch style) when not. This works an absolute dream on the Fenix 6. In the midday sun of a hike up the Alps, for instance, the display was illuminated perfectly with all information such as heart rate and elevation data being shown in crystal clear detail.
FRESH FEATURES: EVERYTHING BUT THE KITCHEN SINK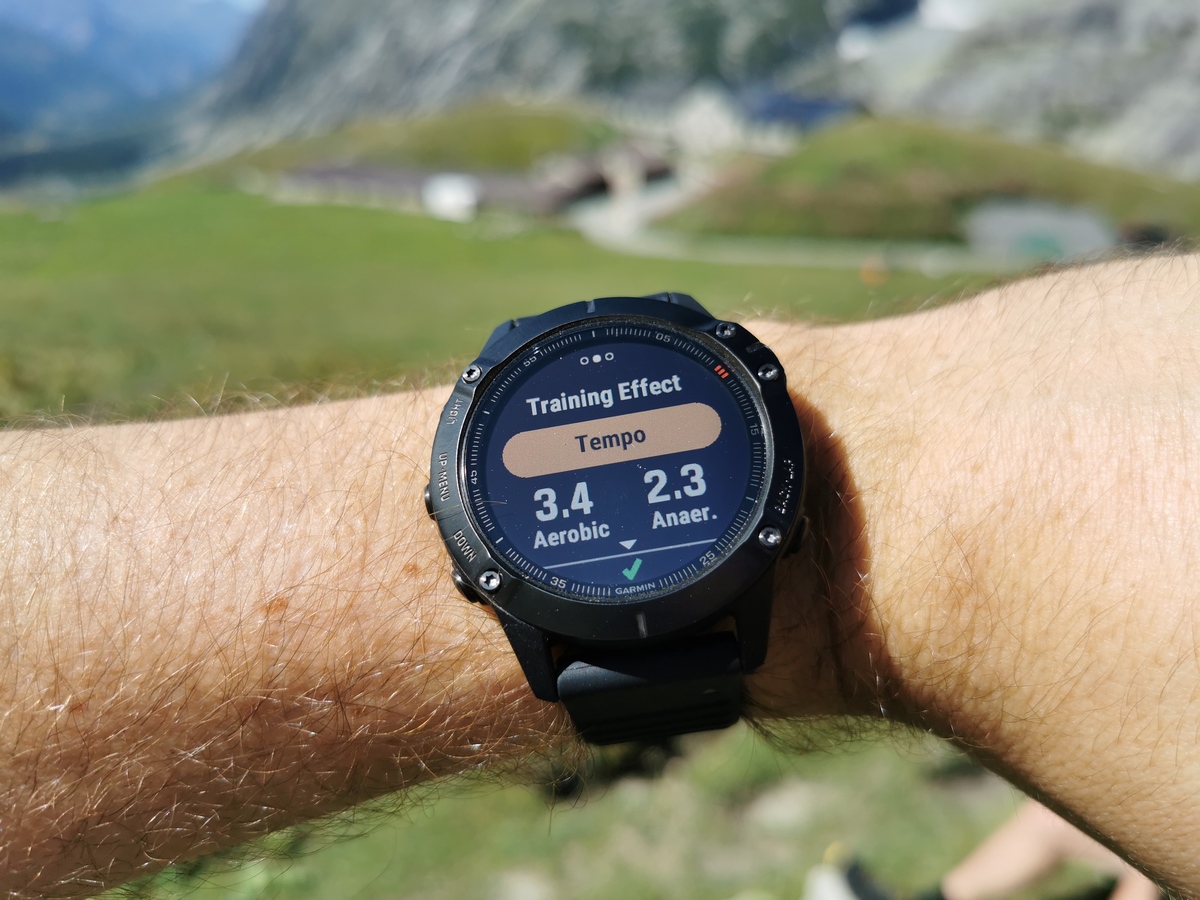 Before we even touch on some of the endless capabilities of the Fenix 6, we should start with a disclaimer: there is no way you can test all the functionality in a multi-sport smartwatch like this in the time we've had it.
There's more layers to this thing than an onion. However, we have tested a great deal and are still enjoying discovering and learning more by the day. This is the beauty of such a complex device like the Fenix 6 and does somewhat justify its hefty price point.
Regardless, we'll talk about some of our favourites to make this as straight-forward as possible.
One of the most notable updates is to the Fenix 6's heart rate sensor. Previously, you had to purchase an additional chest strap to track your heart rate while swimming. However, Garmin have managed to tweak the sensor so it can now measure heart rate underwater. There's no real way of testing how well this works unless you compare the heart rate tracking recorded by the watch and then wear a seperate watch at the same time connected to chest monitor, which we didn't have, but it does seem to work the same way underwater as it does out.
As with other high-end Garmin watches such as the Forerunner line-up – the Fenix 6 comes integrated with a pulse oximeter, branded by Garmin as 'Pulse Ox4′. This allows users to see how well their body is absorbing oxygen. There's also stress tracking, incident detection, which sends an automated SMS and email with your name and GPS location to your emergency contacts, and the new Elevate HR sensor, which uses Garmin's own proprietary optical-based heart rate sensor technology. Great for those who consider rest time just as important as the activity itself, Garmin's Recovery tools are – of course – present on the Fenix 6, working in the same way as they did on the Fenix 5 Plus, to support rest and help prevent injury.
This works by continuously tracking your heart and giving you an average resting heart rate (RHR) for the week. This is especially handy for spotting an irregular elevation in RHR, which would be a good sign you should probably chill out for a bit. As with the Apple Watch 4 and Apple Watch 5, there's also an abnormal heart rate activity alert – another sign you're probably overdoing it.
ACTIVITY TRACKING: NO NONSENSE
As for sports tracking, the same multitude of activities are available as you'd expect from a device like this, from the more standard running, swimming and cycling to the more unexpected SUP, skiing and yoga. Everything we tested worked exceptionally well, even when doing indoor workouts such as an F45 fitness class.
Tracking cardio during this high intensity workout proved a pleasant experience (not that we could fully appreciate this during, mind). We liked that the Fenix 6 doesn't feel too heavy or bulky on the wrists while jumping onto boxes or swinging kettlebells, and due to the placement of the buttons we weren't in much danger of accidentally changing any settings or tracking options during a heavy workout.
Altitude data via the hiking tracking feature, for example, seemed to work a treat, too. We took the Fenix 6 on a hike in the Alps, just outside the village of Courmayeur. We tracked an expected 50-minute slog to a restaurant on the top of a huge hill known as Refuge Elena. At the end of the session, results came back at 44 minutes with a recorded maximum elevation of 2,063 metres, which was pretty spot on as the Refuge's information point said it stands at an altitude of 2,062 meters.
Using GPS was a doddle, activating almost instantly after hitting the start activity tracking button, with a "GPS connected" message popping up after a few seconds.
SOFTWARE AND PERFORMANCE: ENDLESS BATTERY LIFE (KIND OF)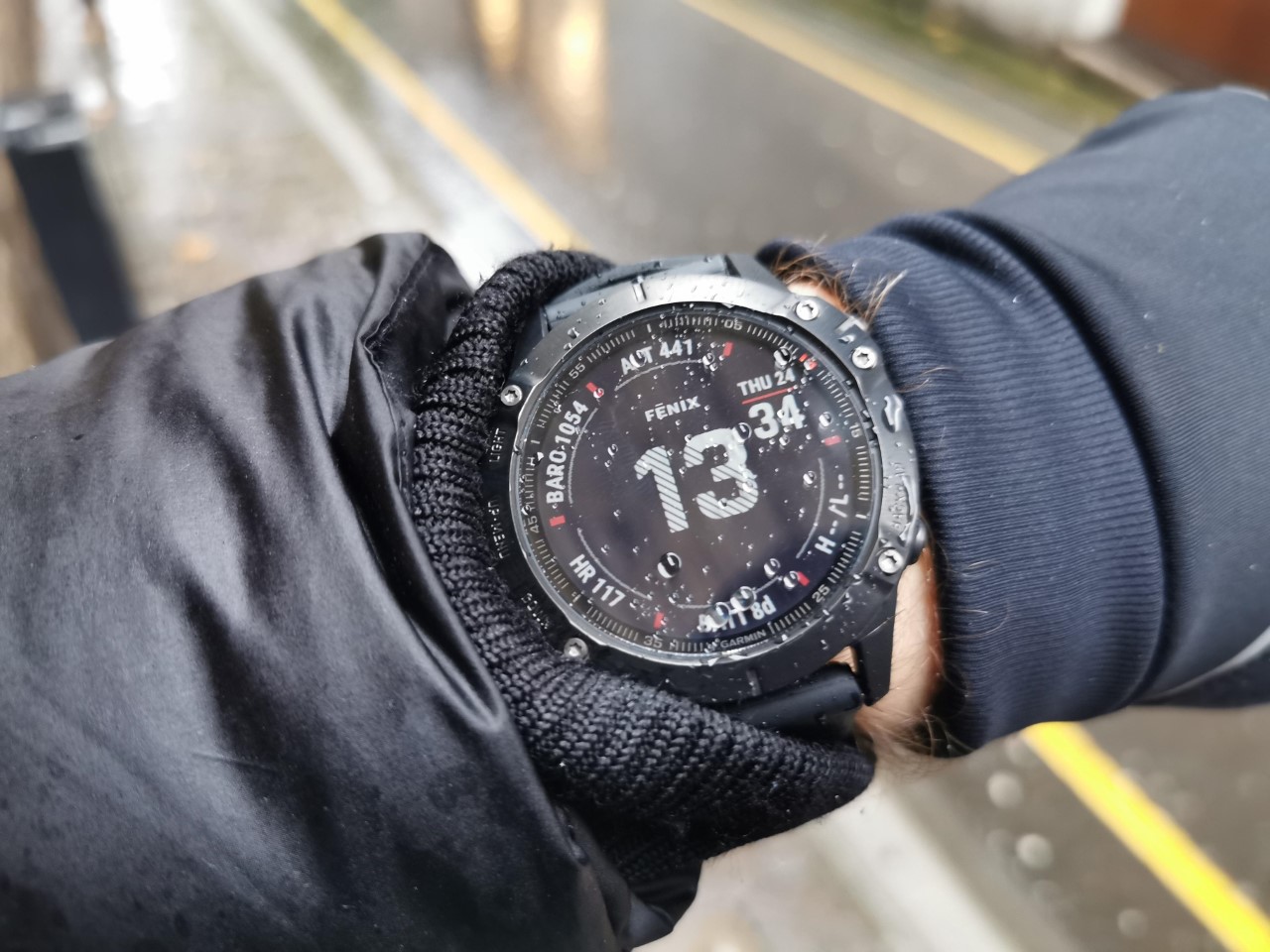 The Fenix 6 doesn't bring any drastically new software features over the previous model but rather a number of tweaks and adjustments which all go towards a much more intuitive interface.
One of the biggest changes is the fresh arrangement of Widgets. They've now been grouped into more digestible chunks, which you can access by hitting the Up button on the home screen so you're not overwhelmed by information and you can find things easier.
There's a big focus on power management and battery transparency in the Fenix 6, too, so that users can better understand how long the watch will last before needing a re-juice. Instead of presenting a remaining battery percent number, the smartwatch now reflects the remaining usage in time. For instance, if there is 10 percent of the battery left, it will display this in days or hours. The best bit? This will change in real-time, depending on how you use the watch, reducing the remaining time if you're demanding more from the battery.
Garmin claims you should get 14 days of use out of the Fenix 6 when in regular smartwatch mode before it needs a recharge. We found this to be more or less accurate, but it's hard to properly measure it, as it really depends on what you do. For instance, using the watch's GPS functionality continuously on – say – an ultra marathon, total battery life will plummet down to a predicted 36 hours. However, we haven't been doing much continuous running you can extend this to 28 days if it's put in expedition GPS activity mode or even a whopping 48 days in the new battery saver mode.
As for charging – that's relatively fast, too, taking less than three hours to fill the battery from completely flat.
APP AND SMARTWATCH FEATURES: EVERYTHING YOU'D EXPECT…AND MORE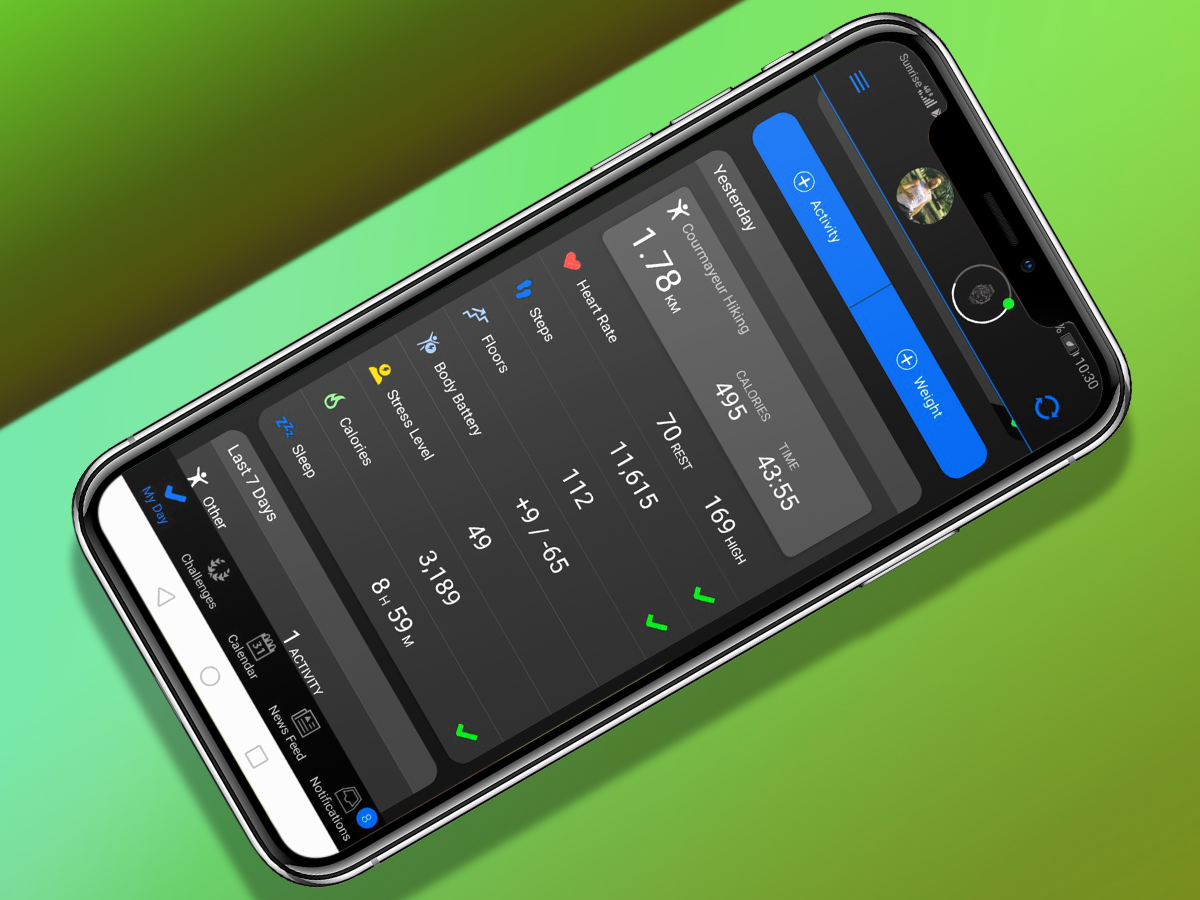 As with most smartwatches, all the hard-earned sweat is calculated and then stored via data within a companion application, in this case, the Garmin Connect app. Anyone aware of what this app looked like a few years ago will know how far it has come in terms of appearance and usability; it's a lot more polished these days, and a lot easier to use, thank goodness.
It logs running, cycling and swimming stats, your heart-rate graph for the last four hours, recent notifications and the weather all in one lovely summarised welcome screen, with the accompanying data laid out coherently in blocks, making it very intuitive.
When reviewing a workout on the Fenix 6, you'll be presented with three rings representing time, distance, and calories burned, along with pace and elevation data underneath and a map of your route at the bottom (if GPS was used throughout). From here, you can have an even closer look into your stats (such as VO2 max insights) if you want a real deep dive, but these are only presented to you if swipe across to them, ensuring you're not overwhelmed with data. With support for notifications, vibrate alerts and step counts as well, the Fenix 6 also gives you the foundations of a more lifestyle smartwatch while concentrating more on the serious fitness side of things.
FENIX 6 VERDICT
The Fenix 6 has to be one of the best smartwatches on the market today. Sure, it doesn't look as sleek as the Apple Watch, but that's not the idea here.
Anyone who is truly into their fitness will more than appreciate the endless features that Fenix 6 has to offer and how it's able to handle everything you throw at it – now with better power options and user interface that make it much easier to use. It is, without a doubt, the best fitness smartwatch money can buy.
It's just a great shame you need a lot of it to get one. But should you buy one? Well, if you already own a Fenix 5 or later, it's probably not worth the upgrade. Nevertheless, those who don't already have a dedicated smartwatch and are getting more serious about fitness and looking to upgrade their smartwatch game can't go wrong with Garmin's latest release.
Stuff Says…
The best fitness orientated smartwatch offering incredible levels of detail – just not the most elegant
Good Stuff
Best smartwatch for outdoor fitness
Strong, rugged and robust design
Brilliant screen
Accurate and extremely detailed activity tracking
Bad Stuff
The price..ouch
Can't/shouldn't be worn outside fitness