Genus PR1 review
The Genus PR1 comes with a DAB/FM tuner and integrated CD player with a host of useful features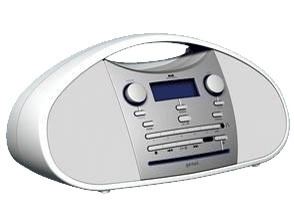 The Genus PR1 is more flexible than a Russian gymnast: it's a DAB/FM tuner and even comes complete with an integrated CD player.
Indeed, this player hosts some useful features, such as a pause and rewind function, but the solid build quality is let down by the cheap feel of its buttons and dials.
And, although we wouldn't go as far as to say the sound's bad, with a tendency to sound brash and bright, sonic quality is distinctly mediocre.
The Genus PR1 may be a versatile player with an admirable 20 presets, but it just isn't up to scratch in the sound department.