Google Pixel 4 (and XL) review
Google's two new Pixels are almost identical - but can they set themselves apart from the competition?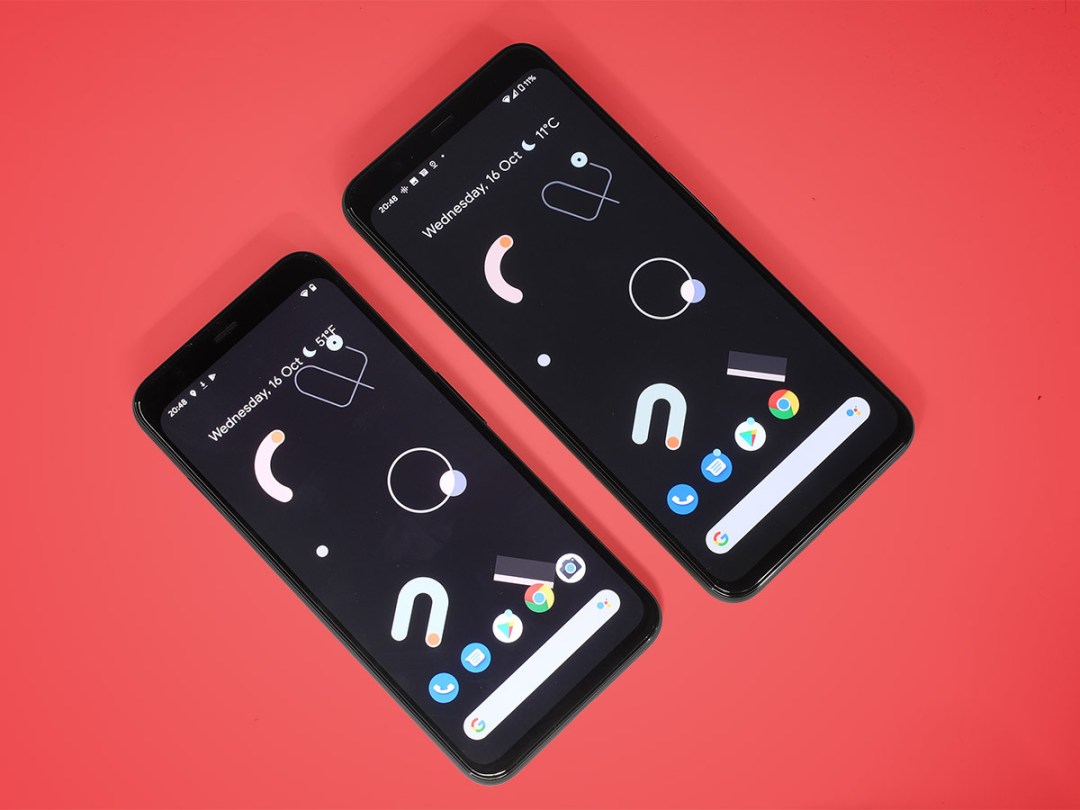 Google's phones to take us into 2020 are here. The Pixel 4 and 4 XL give Android 10 its debut, and show us what Google really cares about these days.
Not much has changed on that front. Cameras and Android are the Pixel 4 fixations. Google leaves things like design dynamism and ultra-long battery life for the other phone makers to fight over.
If you're after a stripped-back, tasteful Android phone with the most forgiving camera around, go ahead. It's hard to take bad pictures with the Pixel 4 and Pixel 4 XL.
But after living with the Pixel 4 XL for a while, we are left wishing it had more storage and more stamina. The Pixel 4 starts at £669, and the Pixel 4 XL £829.
Take a look at the best contract deals for Pixel 4 and Pixel 4 XL.
Also, you'll need a case! We've picked the best ones out there.
Design: Boringcore
Pixel phones to date have had a distinctive low-key look. Glass, metal or plastic, all of them had a two-tone style you could recognise from across the room.
The Pixel 4 XL? It's a different story. If there were to be a "boringcore" phone, the equivalent of some sort of indie film sub-genre where all the scenes have to be set in a PTA meeting, this is it. Our black Google Pixel 4 XL looks like the very essence of a modern smartphone, but nothing more. It sounds dull. It kinda is, but here's the thing: we don't dislike it.
There's no curved glass. It's not ultra-light like the previous Pixels and there are almost no distinguishing visual features. We've seen square camera housings before. The one stand-out is the white power button on our Pixel 4 XL. Wow? Not really.
It asks the questions: does a phone need to stand out? Or can it stand out by… not standing out? You can chin-stoke over that one yourself, but we can't deny the Pixel 4 XL is hardly competitive on design alone. Its front and back are Gorilla Glass 5, with aluminium in-between. There's no curves on the glass bar the little rounding-off of the 2.5D effect you can see on phones at virtually any price.
The smaller Pixel 4 is, as expected, almost the same but smaller.
The Oppo Reno 2 Z we used recently has a lot more character to its look, even if far fewer people are likely to talk about it. And it is half the price.
Google has made some bold choices on the hardware too. No-one will be surprised the Pixel 4 and Pixel 4 XL lack a headphone jack, but they also miss out on a fingerprint scanner. The phones take the Apple route instead. If you want security shortcuts, you have to use face unlock. The front camera uses a "time of flight" sensor to help out here, and a good-quality selfie camera. It is quick, but not the quickest around. Even now the thumb keeps creeping over to the power button looking for that missing finger pad.
Storage is also quite stingy for the price. The entry-level Pixel 4 and Pixel 4 XL have 64GB storage. Even sub-£200 Huawei phones have 128GB these days. You can live with 64GB, but for £800-odd? We deserve a little more, even if these phones are cheaper than the Pixel 3 series were this time last year.
There is some payback. The Pixel 4s have stereo speakers, and they are very good. They're not the loudest in town, but are powerful enough to compete with the sound of the shower or (just about) a boiling kettle. And they have real warmth and a chunky tone. They're not really going to do justice to the next Carly Rae Jepsen single, but that added tonal substance is great for podcasts and casual listening.
Screen: Fat lip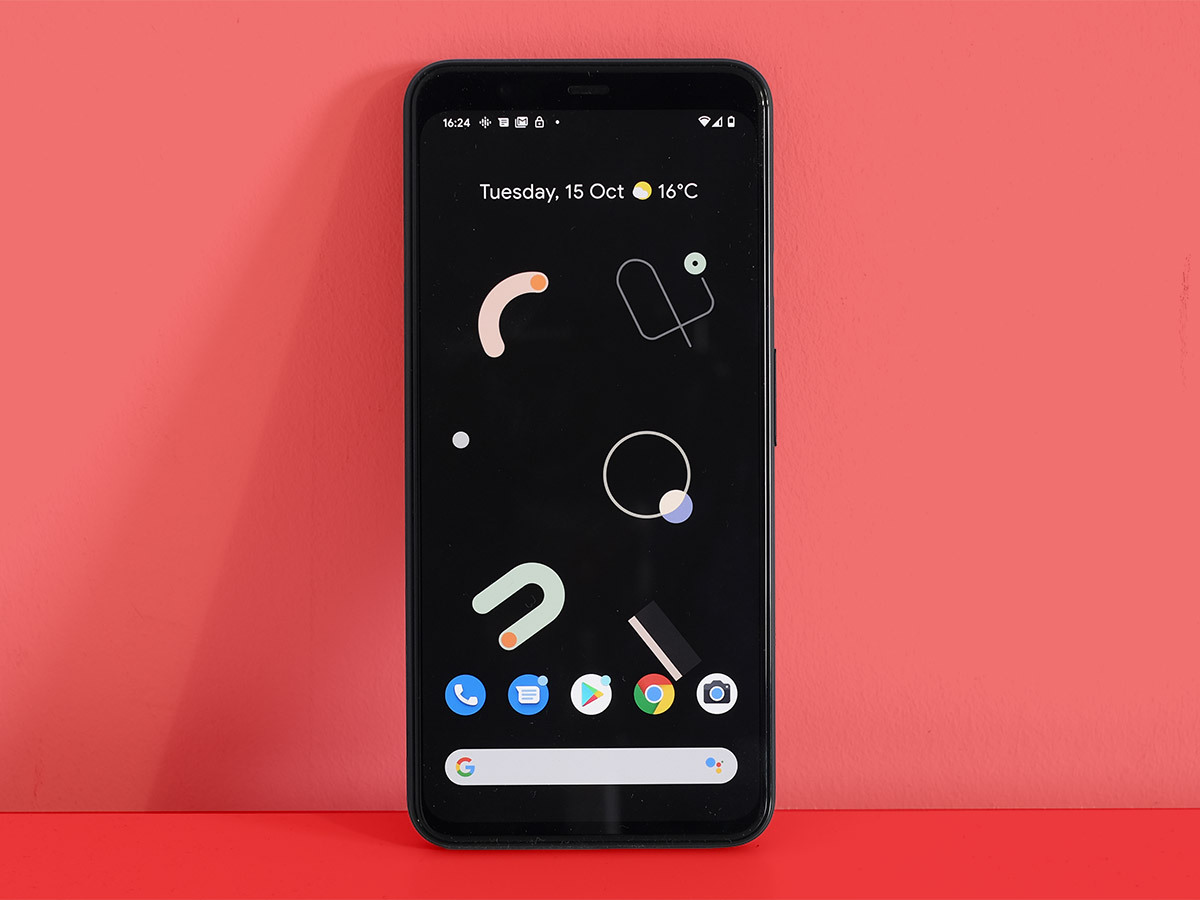 Screen size is the main difference between the Pixel 4 and Pixel 4 XL. The first has a 5.7in screen. And we have mainly used the 6.3in XL – because why wouldn't you?
It's an OLED screen with 3040×1440 pixel resolution and a super conservative style. There are no curved edges, a fat lip above the display, and not exactly the thinnest borders on the other sides.
As good as the screen is, there are few superficial visual signs it belongs to an £800-plus phone. Just like the basics of the design, the screen seems quite unambitious for a flagship. But at least it doesn't have a whacking great Duplo-style notch like the Pixel 3 XL.
There are some great positives here, though. As there's no notch or punch hole, you don't have to have an internal argument about whether to use the whole screen every time you watch a movie.
Google also takes a very tasteful approach to colour here. There are three colour modes, Natural Boosted and Adaptive, each moving up the saturation scale. All three look great, avoiding the worst day-glo offences of earlier OLED Androids.
Best of all, this is a 90Hz screen. And the Pixel 4 XL automatically switches between the standard 60Hz and 90Hz as needed. Having had a snoop around, this seems to mean the Pixel 4 XL uses 90Hz mode when you're on your home screens and apps drawer. In third-party apps it reverts to 60Hz. This is the right choice, as keeping it on 24/7 has a big battery life hit. You can also turn 90Hz off completely if you like.
Software: Token gestures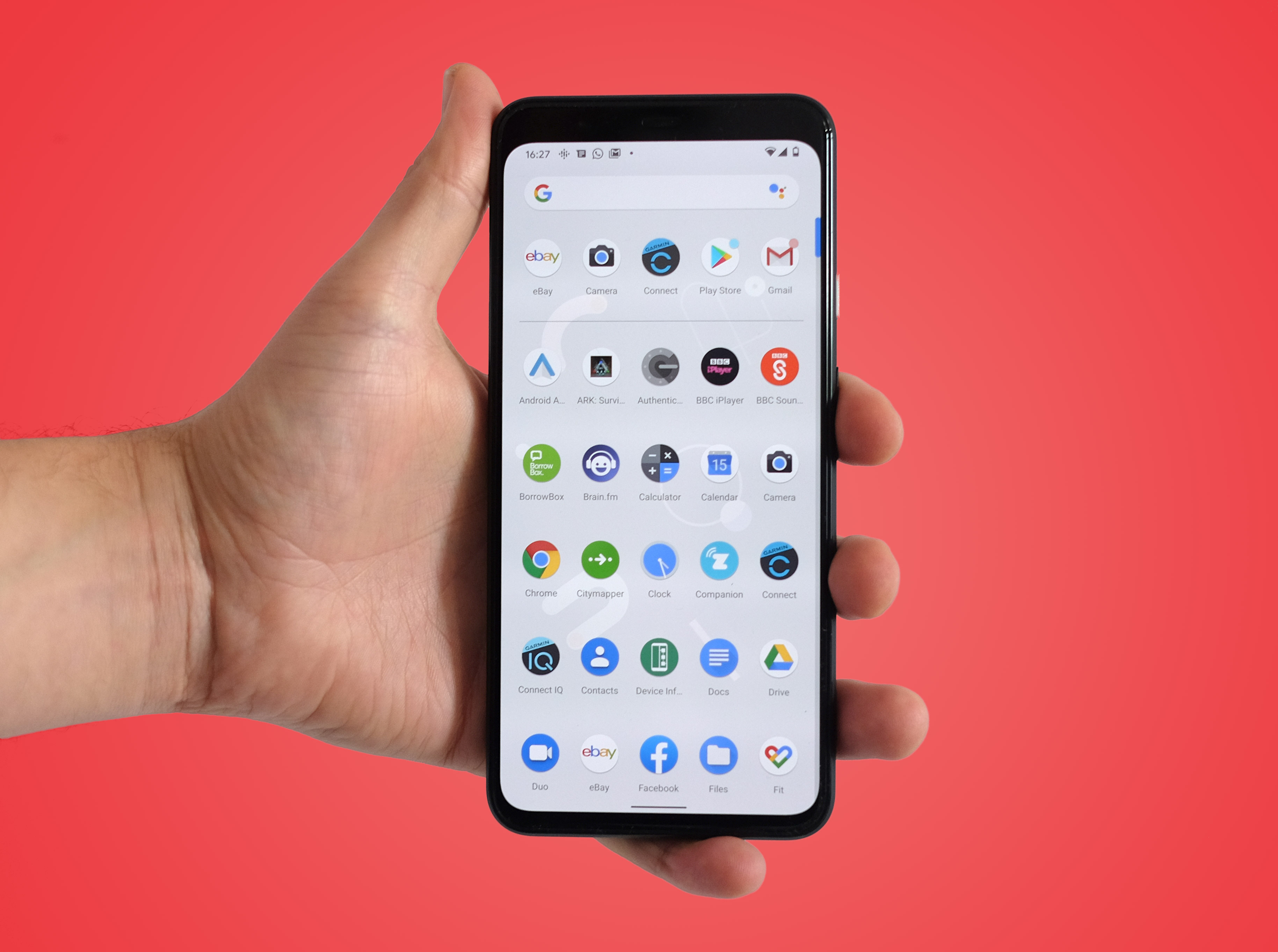 As is so often the case with Google phones, the Pixel 4 is really here to be the test bed for new Android features. That doesn't mean they'll be super-wonky when you get them. But it does mean you might not like them all.
The Pixel 4 and XL have a few of these contentious bits. First, they use a new kind of gesture control. You swipe from the left and right of the screen to go "back", and bring up the multitasking screen. We'll hand it to Google: your Pixel 4's home screens do look better in this mode as there are no soft keys to clutter-up the page.
These gestures do feel a bit odd, though, particularly when you use them in apps that also involve swiping around at the edge of the screen. We're in two minds about this one. We switched to the classic three soft-key style halfway through testing, as it's just so familiar, but the gesture mode is worth trying out. This one is only going to feel better once muscle memory kicks in.
The Pixel 4 also has Motion Sense gestures, and these are more specific to the phone as they use sensors on the front rather than just the camera. A left-to-right hand swipe just above the phone screen skips to the next track in, for example, Spotify. Swipe the other way and the previous track plays. It can also control alarms.
Motion Sense isn't going to be useful all the time. And sometimes it just doesn't want to play ball, failing to recognise your hand. However, this may be handy if you listen to music at work with the phone sat on your desk. No-more picking up the phone and ending up spending 10 minutes on Twitter just because a dud song came up on a shuffled playlist.
The Pixel 4 XL is the first of Google's phones to launch with Android 10. This brings a load of small extras sprinkled throughout. Dark Theme is one you should dig out on day one like a piece of Ben & Jerrys brownie. This inverts Pixel UI, giving it a fresh look. There's more flat blocks of white in Pixel UI than just about any other Android interface, and Dark Theme turns them black.
Dark modes like this are nothing new, but nobody should be upset about having a bit more control over the Pixel look.
Performance: Storage hunter
Nobody should be surprised at the Google Pixel 4 XL's hardware either, which it shares with the Pixel 4. Both phones have a Snapdragon 855 CPU.
This is no longer quite the fastest Snapdragon around, as Qualcomm has released a "plus" version with a tiny bit more power, but the Pixel 4 glides through Android, and top-end games run perfectly. PUBG, Ark: Survival Evolved and Asphalt 9 feel like they were made for this hardware, because on one level they were. The Snapdragon 855 is used in so many important phones, developers need to make sure their games work perfectly with these specs.
There is a lingering sense that Google has been stingy with the Pixel 4 and Pixel 4 XL though. Your £829 "entry level" Pixel 4 XL has 6GB RAM and 64 GB storage. The phone we switched from, the £449 Oppo Reno 2, has 256GB storage and 8GB RAM. You can argue a phone doesn't need more than 6GB RAM right now if you like, but that amount of storage is not good. A few days in, after taking a hundred or so photos and installing a tiny handful of big games, the Pixel 4 XL was 50% full.
Apple may seem to get away with this, but there are just too many Android phone companies that get you much more for much less cash.
Camera: It comes at night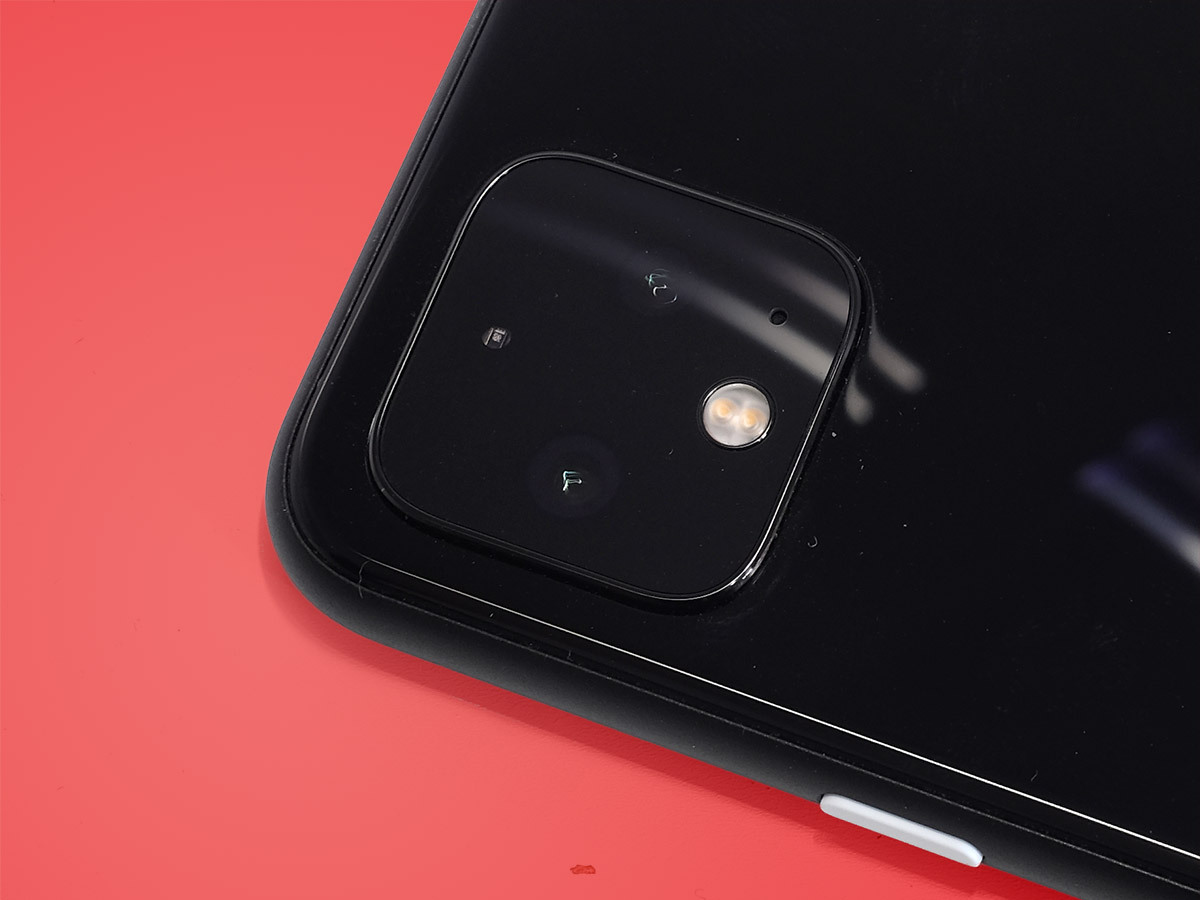 As expected, the Pixel 4 XL camera claws back some cred. This is very much the classic Pixel camera experience, with more added on. And all these extras are great.
There are two rear cameras. The primary one is a 12-megapixel sensor much like the Pixel 3's but it's joined by a new 2x zoom camera. This is the first time a Pixel phone has had a "real" zoom, even though the Pixel 3 can take zoomed photos.
Google came up with a very clever solution to get around the lack of hardware with the last generation. The Pixel 3 uses the tiny motor that stabilises the camera to move the sensor just a fraction and emulate pixels that aren't there. Add a bit of machine learning and you end up with far better 2x photos than we had any right to expect.
The Pixel 4 uses the same techniques, but with a proper optical zoom. This again adds more detail at 2x and beyond. Zoom maxes out at 8x, but these images actually look pretty good. Today's trend is to cram 20x, 30x, and even 50x zoom into phones, even though the pictures taken with them look like an image on a website that hasn't loaded properly yet. This is one of the best zooms around, and the added smarts means you can scroll smoothly through the entire zoom range and get good results.
The bad news mk.1: 8x shots don't have loads more detail than 2x ones, the difference is more about how processing is handled. Bad news mk.2: the zoom still doesn't beat a longer optical zoom like the Huawei P30 Pro's 5x lens or the Mate 30 Pro's 3x one. Google's tricks can only do so much.
The smartphone camera Top Trumps effect melts away when you just look over the images you take with the Pixel 4 XL though. Shots regularly have the kind of punch and contrast that made so many call the Pixel 3 the best phone camera out there.
Google has improved the Night Sight mode too. Pap away and it seems business as usual, but give the Pixel 4 XL 2-3 seconds and a steady hand and it can take the kind of night images we wouldn't have thought possible two years ago. We saw some oversaturated greens in some of these nights shots, but the Pixel 4 XL (and Pixel 4) can go head-to-head with any phone in the world for the quality of its low-light photos.
Astrophotography is the brand new part, a big fight-starting gesture to Apple, Huawei and Samsung, but you do need to prepare to use it. This mode is Night Sight taken to the extreme. Your Pixel 4 XL needs to be completely still to use it and images take up to four minutes and change to complete, but the results are ridiculously good. As we're reviewing the phone in London, light pollution nixed any chances of us taking shots worthy of a Brian Cox astronomy documentary. However, the detail, dynamic range and clarity of Astrophotography mode images is amazing, beating even the best we've seen to date from the original low-light master Huawei. If there was ever a good reason to buy a phone tripod, it's this.
There are a few other highlights too. The Pixel 4 XL has perhaps the best, and certainly the easiest-to-use, subject tracking focus we've seen in a phone. Tap on a dog running around the park and the camera app follows it just like, well, another randy dog. A tilt indicator also pops-up when you take landscapes, letting you know when you're a degree or two off level. Parts of the Pixel 4 XL camera app are a masterclass in user experience design.
Google doesn't try nearly as hard in some other areas, though. The Pixel 4 and 4 XL can shoot stabilised video at up to 4K resolution, but only at 30fps, and the slo-mo mode only stretches to 8x. The Huawei Mate 30 Pro manages 256x, producing video as utterly boring as it is technically impressive.
Battery: Call for back-up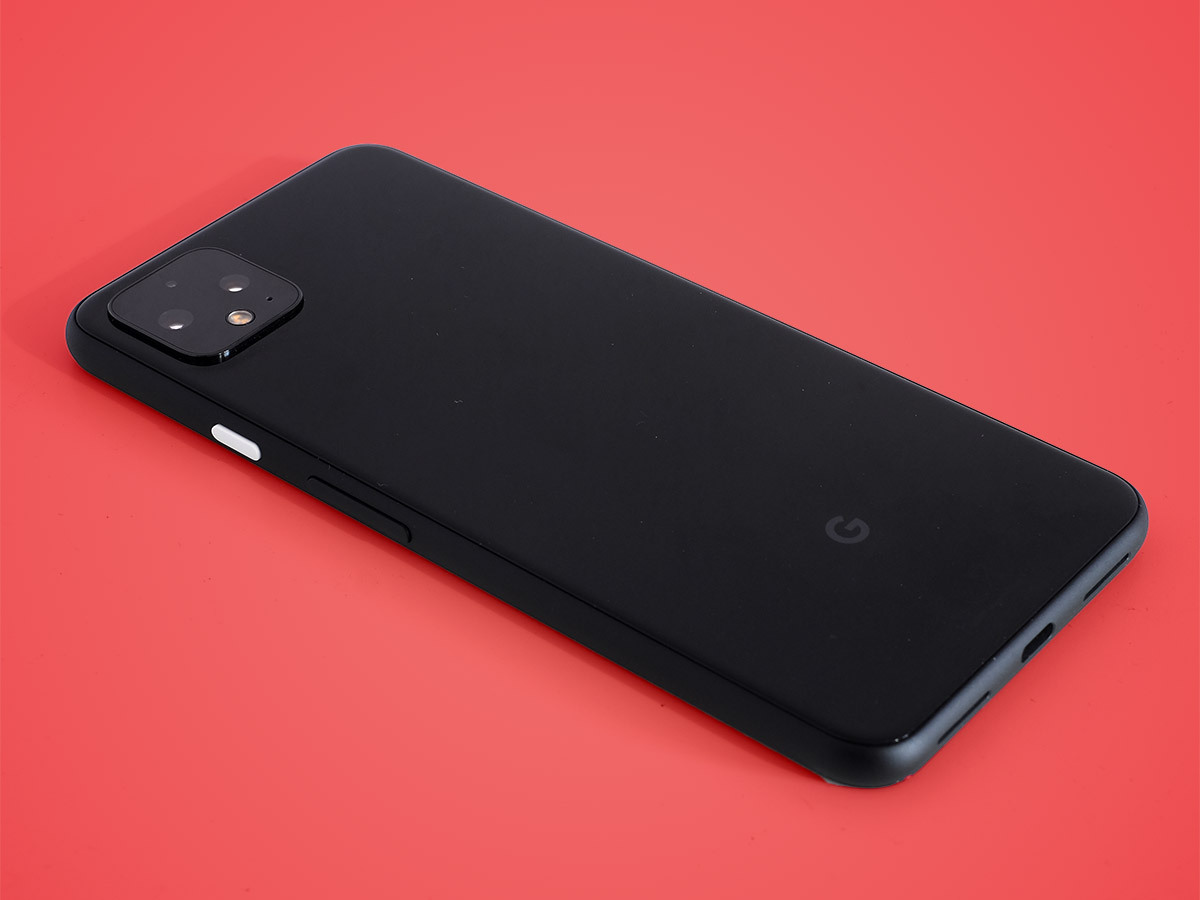 Battery capacity isn't a major focus for the Pixel 4 XL either. It has a 3700mAh battery, just about the smallest you'll find in one of this year's plus-size, top-end Androids.
Its staying power is passable, but not much more than that. While most people will find it lasts a full day if you don't do anything out of the ordinary, it just doesn't have the extra headroom for those who do tend to hammer their phones. For example, one day we used it for around 45 minutes of screen-on time for indoor cycling trainer app Zwift, plus the usual messaging and video streaming. It was circling the drain by 9:30pm. Today, after an early-ish start to catch a flight, it was at 46% by 2:30pm.
These may be more demanding days than the average, but an iPhone 11 Pro, Huawei Mate 30 Pro or Samsung Galaxy Note 10+ would fare better. Hardcore phone freaks: pack an external battery.
Google Pixel 4 and 4XL verdict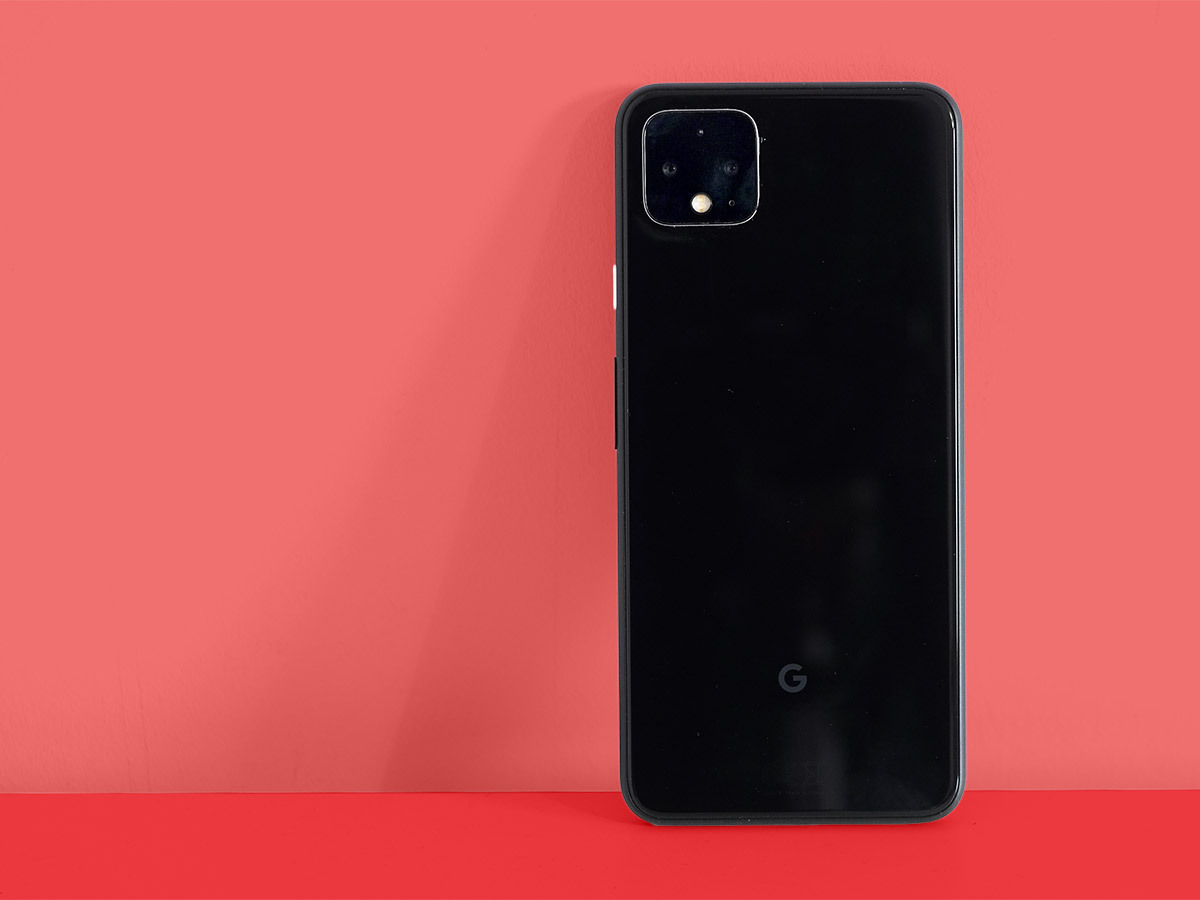 Google has taken aim at a couple of areas with the Pixel 4 and Pixel 4 XL, and hammered them like a Japanese swordsmith. The camera is the main one.
These cameras are a delight to use, and all the progress is entirely in line with the brilliant work put into the Pixel 3 series. You also get to experience Android's latest developments with a Pixel phone.
But the rest? The Pixel 4 design takes the iconic simplicity of the older Pixels, and simplifies it until it seems generic. And it's hard to ignore that other phones offer more for less, or at least for the same money. More storage. More screen per square inch. More battery per gram.
These phones are great, but they prove once again Google is more of a software company than a hardware one.