GoPro Hero6 Black review
Yes, Tina, we do need another Hero...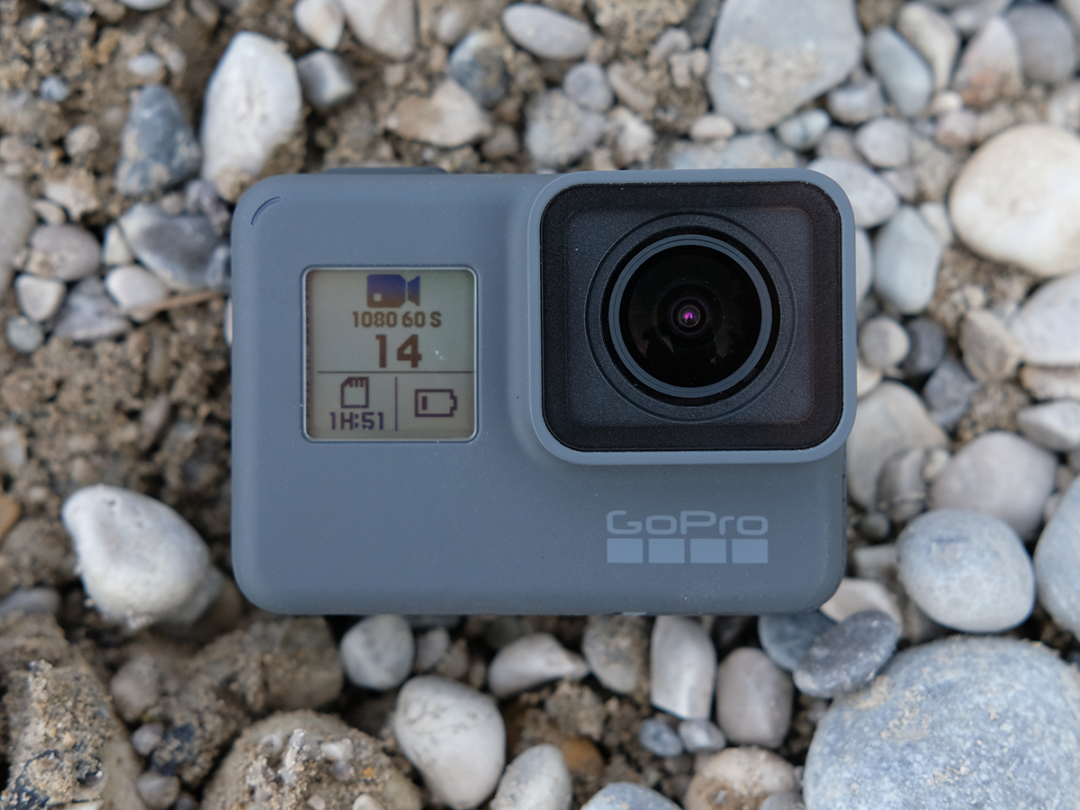 In these heady days of 4K drones, superhero VR games and watch-phones, action cams can seem a bit old hat.
That's why GoPro has spread its wings with the Karma and the two-faced Fusion (available to pre-order now for a cool £700).
But as fun as these new toys are, you're more likely to actually need (and be able to afford) a standard, non-flying Hero.
These little chaps have been improving steadily since 2004, so do we really need another Hero?
Contrary to Tina Turner's pleas, the answer is yes. The flagship Hero6 Black is externally identical to its predecessor, but internally an entirely new beast.
Thanks to a fancy new GoPro-made chip, it's promising better video quality, improved frame-rates for 4K and slo-mo, and gimbal-like digital image stabilisation.
At £500, it's not something you'll grab at the bike shop with your chain oil – but it might just be the best action cam to ever grace your handlebars…
Design: same face, new guts
It might cost £100 more than the Hero5 Black, but GoPro's new leader doesn't have a bold new design.
It's physically identical to its deputy, but that's no bad thing. The rubberised finish means it's unlikely to squirm out of your hands and down a cliffside when you pick it up to watch your extreme antics.
Another bonus is that it's compatible with your all old GoPro accessories, and is still fully waterproof down to 10m.
The controls are nice and familiar too. There's one-touch recording from the top button, and round the back is the same 2in touchscreen that arrived on the Hero5 Black.
Worried that you'll need a toothpick to operate a 2in touchscreen? Fear not – the interface is clean and fast, even when you're prodding at it with cold, numb fingers.
A single swipe from each side of the screen takes you to main functions: swipe right for video playback, left for video settings and down for general settings. Pressing the frame-rate also shows you the available options for your chosen resolution.
While I occasionally needed to repeat a prod or swipe on the Hero6, the screen was generally as responsive a finely tuned road bike.
One new addition is zoom, which you can use by moving your finger up and down a slider on the side of the screen. You can't change it in the middle of recording, but this sliding scale is more flexible than GoPros' 'narrow' and 'medium' fields of view.
Features: going more pro
Of course, there's only one thing more exciting than extreme sports and that's processors.
Okay, maybe not, but it's worth mentioning GoPro's new GP1 chip because it's at the heart of nearly all of the Hero6 Black's best new tricks.
In order of coolness, these four big improvements are: electronic image stabilisation, boosted framerates for smoother 4K and crisper slow-mo, improved dynamic range and low light performance, and speedier automatic editing for QuikStories.
Taken together, they certainly justify that £100 price hike over the Hero5, as long as video quality is a big deal to you. If you're mainly shooting for social media though, then the Hero5 Black and Session still very much have their place.
The image stabilisation isn't optical (like on Sony's X300R), but GoPro's digital equivalent works so well that it doesn't really need to be.
You can now record 4K at 60fps (rather than 30fps on the Hero5 Black) and 1080p at 240fps, which helps create some really dramatic slow-mo cuts that make you look about 200% cooler than you really are.
The boosted image quality is certainly noticeable (see below) and the faster QuikStories is particularly handy for anyone who shoots a load of amazing footage then just leaves it on a microSD card (so, basically everyone).
QuikStories are auto-generated edits of all of the footage you've shot at a certain event, with the Hero6 Black taking a look at all the info from its various sensors and picking out the best bits.
You might get a slightly cheesy soundtrack and some inspirational 'living the dream' captions, but it does an impressive job.
Another handy (or rather, hands-free) bonus from its predecessor is voice control. You can shout at your Hero6 to do everything from "start recording" to "take a photo", and there's now also a new 'wake on voice' function.
How well all of this works depends on the noise around you. The Hero6's has three mics (which also help with reducing wind noise on your videos), and they do a good job of picking up your voice if you're stationary – but I still had some trouble getting it to stop when tearing through a forest on a mountain bike. That top button is still your most reliable friend.
Video and image quality: a parkour leap forwards
Enough about specs and frame-rates – how does the video actually look?
In the main, very good indeed. The individual image improvements might not sound like much, but collectively they result in some excellent video that requires very little thought, other than framing.
There's improved auto-exposure, which means that emerging from a tunnel doesn't immediately blow out the whole image with white sunlight.
The dynamic range is good and colours are rich, particularly with Protune's default settings. Low light performance is also impressive for an action cam, if not completely without grain in gloomy scenarios. It won't replace your DSLR on city breaks, but it now supports ten second exposures for night sky shots.
The main thing I noticed from my mountain biking footage was the electronic image stabilisation (EIS). The Hero5 Black had EIS, but this has three-axis stabilisation (rather than two) and works in more recording modes, including 4K at 30fps and 1080p at 120fps.
Even though my mountain bike trail was pretty juddery, the resulting video looks satisfyingly smooth without looking unrealistic or like it was mounted to the head of a ghost.
With the Hero6 now supporting HDR photos too, it's actually not a bad stills camera either. On dry land, you'll probably still reach for your smartphone, but the Hero6 is certainly a trusty stand-in for watery or muddy adventures.
This is helped by the 'linear' field of view for both stills and video, which is only available on the Hero6 Black, Hero5 Black and Hero5 Session. It straightens out the horizon and removes the fisheye effect, which again boosts its appeal as a supersub for your 'traditional' camera.
All in all, I was impressed with the Hero6's video quality – but that doesn't mean there wasn't one codec-based fly in the 4K ointment…
Let's talk codecs…
One of the reasons why the Hero6 is able to record 4K video at 60fps and 2.7K at 120fps is because it uses a new codec called HEVC (otherwise known as H.265).
The good thing about HEVC's compression is that it means file sizes don't balloon to microSD-destroying sizes. But the downside is that it isn't widely supported by some software, or at all by older phones and computers.
For example, only Windows 10 computers with Kaby Lake processors and MacBooks from 2016 or newer are compatible with HEVC. It's a similar story with smartphones, with pre-2016 handsets unable to handle the files.
This means that if you want to shoot in some of the Hero6's newer modes (including 4K at 60fps and 1080p at 240fps), you'll either need to check GoPro's help page to make sure your phone or computer is compatible, or embark on a potentially fiddly re-encoding process using Handbrake.
HEVC support for the likes of Apple's Final Cut Pro X is coming soon, but it's certainly something to bear in mind if you lack the hardware to handle files shot in some of the Hero6's flagship modes.
The apps: hands-free editing
It's not just GoPro's cameras that have been training hard in the gym this year – the Quik app has been boosted by QuikStories, which auto-edits your footage into a soundtracked highlights reel.
This works particularly well with the Hero6 Black, thanks to the power of its new processor. GoPro's adding new templates and soundtracks all the time, so even if they are mostly a bit hyper with the transitions and wistful with the music, you can edit the captions or just choose to have no accompanying tunes.
One slight annoyance with the Quik app, though, is that even if your phone supports HEVC files (see above), you can't play back footage shot in its on your SD card via the app – instead, you have to embark on the sometimes lengthy process of copying to your phone.
GoPro has boosted the Hero6's Wi-Fi to the faster 5Ghz variety, but for a three minute 4K video shot at 30fps you're still looking at about six or seven minutes to transfer it to your phone. Best save doing that for when you're munching on an energy bar.
Such are the perils with working with such demanding resolutions and file sizes though – if you're unlikely to need those or lack the hardware to handle them, you might be better off with the £400 Hero5 Black.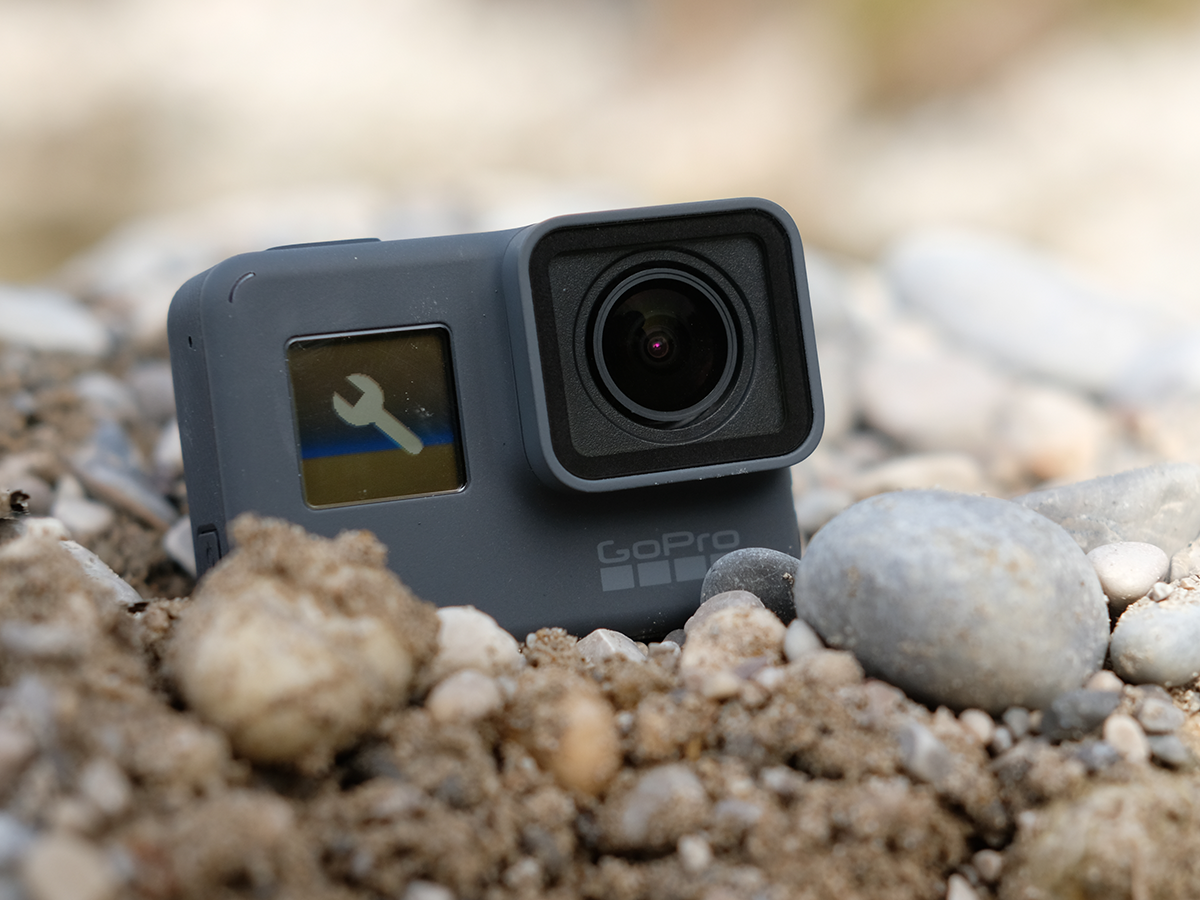 What about battery life?
The Hero6 uses the same batteries as its predecessor, which is handy if you have some old ones you want to use as backups.
If you're taking it on a day out, you might well need them – the Hero6's more demanding shooting modes drain battery life quite quickly.
Take a continuous 4K shot at 60fps, and you'll only get around 45 minutes from a charge. Stick to 1080p at 30fps, though, and you'll get nearer an hour and a half.
With the Wi-Fi video transfers to your phone also a bit of battery hog, it's worth either buying one or two spares (which you can pick up for a reasonable £20) or putting a USB-C portable charger with your backpack.
GoPro Hero6 verdict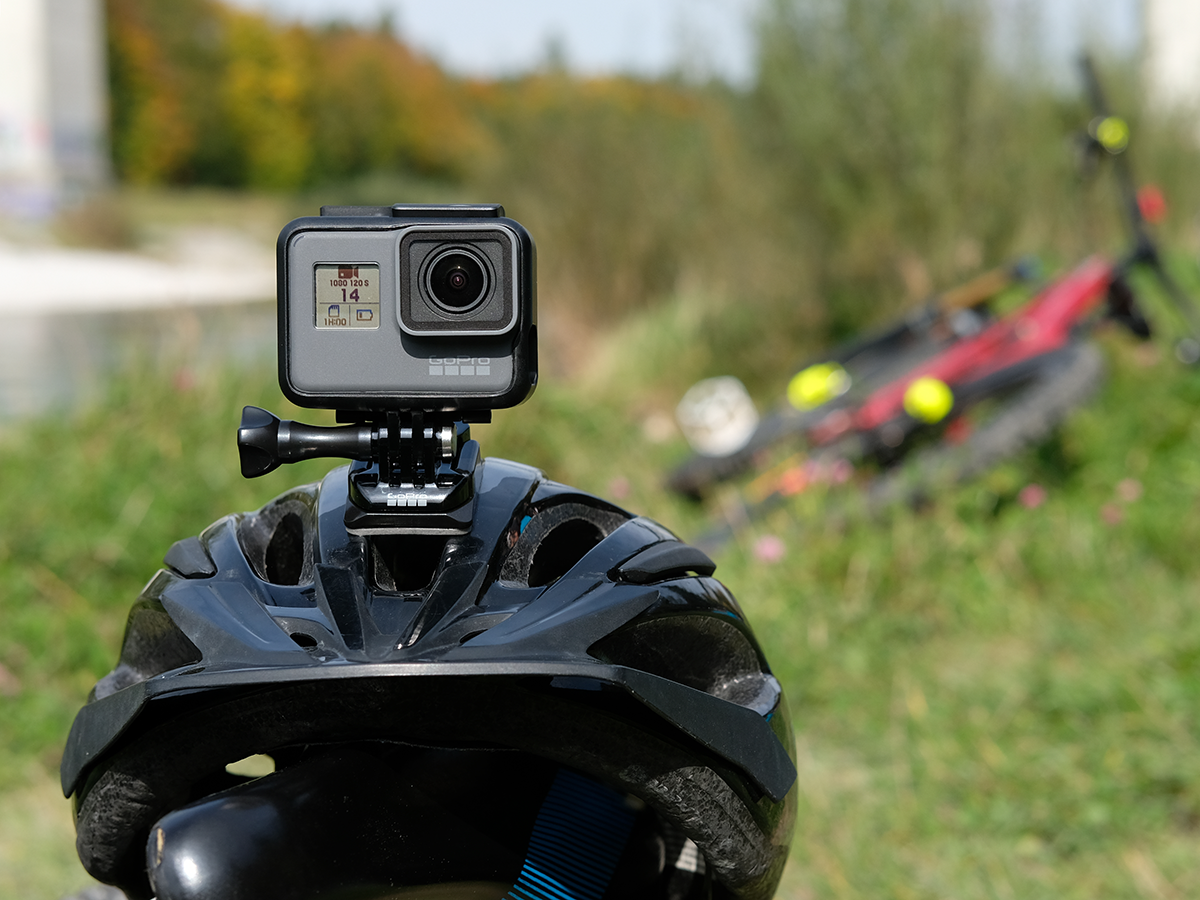 It's safe to say the Hero6 Black is the best action cam GoPro has made.
That doesn't necessarily mean it's the right one for you though. The new shooting modes are excellent, particularly if you're shooting for the big screen or have a penchant for dramatic slo-mos.
But they don't come completely without cost. You'll need some recent laptop or smartphone hardware to edit the clips and they do take a bigger toll on battery life than full HD shooting.
Even if you don't need to shoot reels of 4K, though, the Hero6's improved image stabilisation, dynamic range and low light capabilities make it a tempting proposition over the cheaper Hero5.
If you want the absolute best action cam around, and are prepared to pay the £100 premium over its competition, this is it.
Stuff Says…
It's not cheap, but the Hero6 is the best GoPro ever and king of the action cam mountain
Good Stuff
Superb video quality
Image stabilisation works really well
Loads of mounts and accessories
Auto-editing software is useful
Bad Stuff
Some potential codec frustration
Battery life quite short when shooting 4K
Doesn't support Bluetooth mics