GoPro Karma review
Updated 28/9/17: GoPro's drone didn't quite hit the heights of its rivals, but an update should give it a lift...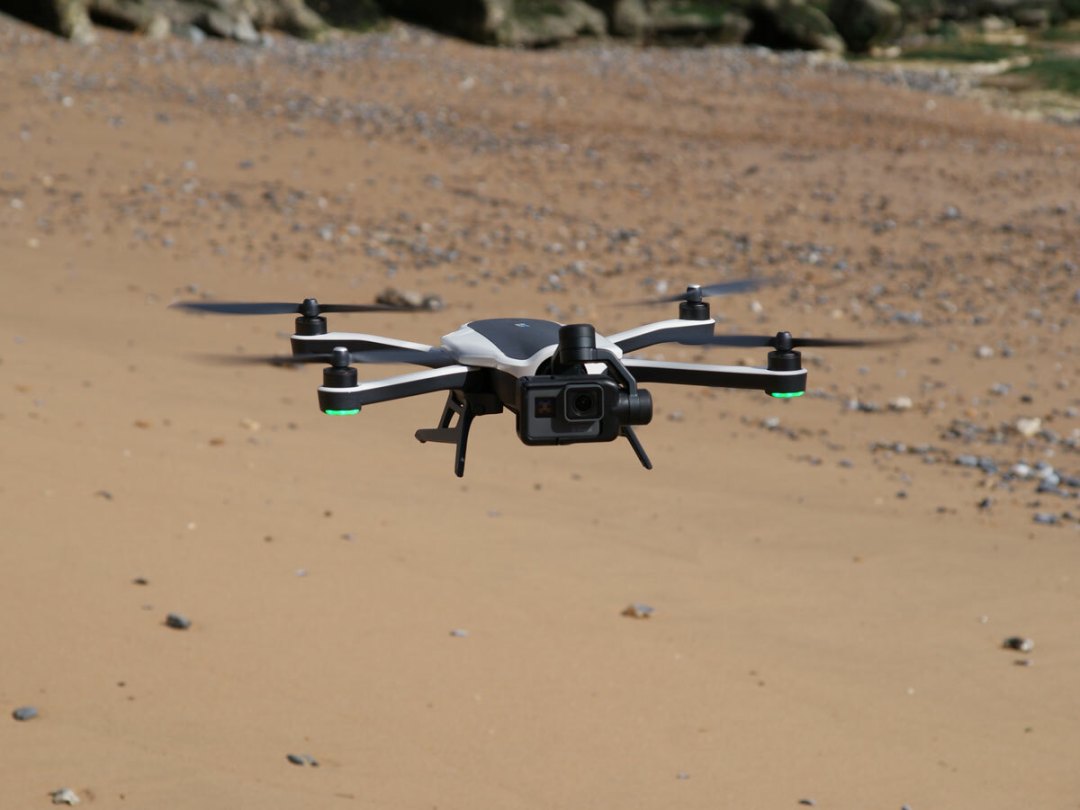 GoPro's Karma must have flown into a few mirrors as it left the factory in 2016, as a battery disconnect issue among early models led to a full product recall in November of that year.
It was a bad time for the action cam maker, but after some reworking its debut drone is back. Unfortunately for GoPro, its competitors haven't stood still, and the likes of DJI's Phantom 4 and Mavic Pro models have raised the affordable quadcopter stakes to new heights.
The Karma's not a bad product by any means and has some unique talents, but I found that it struggles to match up to its rivals on several important fronts.
Update 28/9/17: New firmware brings new tricks
A new firmware update, available from today, will finally bring the Karma two much-needed features to help it compete with DJI's flock of drones: a 'follow me' function and some auto-shot trickery.
The 'Follow' function will see the Karma follow your controller, while keeping you in the shot. Which is a minimum basic requirement for a £1200 drone, really. But more exciting are the 'Watch' mode, which will keep your controller in the centre of the frame while it hovers above and rotates, and 'Cable Cam' for setting up to ten waypoints for your Bond opening scene.
The Karma also has a new 'look up' function for checking out scenery above it, and it's also compatible with the new and rather promising Hero6 Black. In fact, you'll be able to buy a bundle of both for £1299.
We'll update this review when we've tried out the new functions – in the meantime, here's what it can already do…
GoPro Karma design: The hardy toys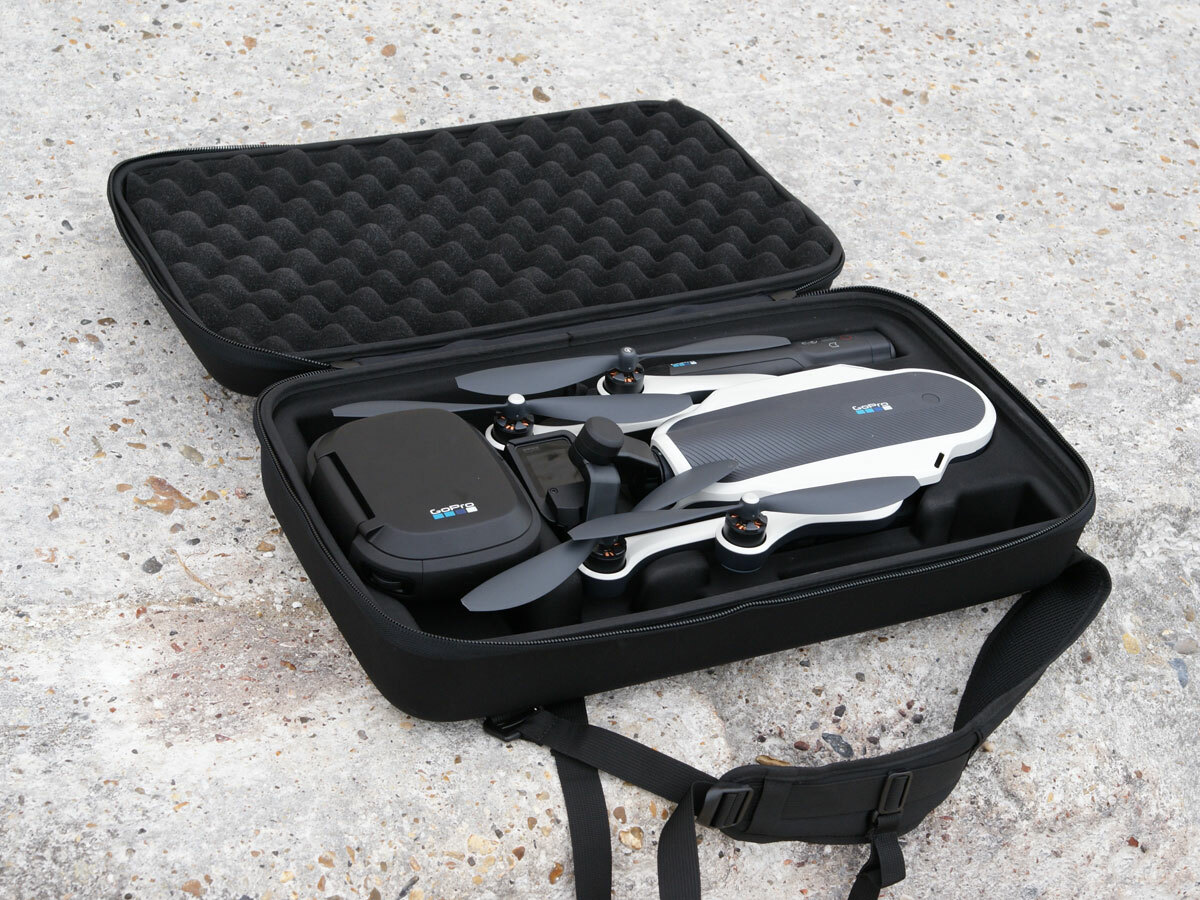 One of the things I like best about the Karma is that it comes as a self-contained system.
Buy the most expensive package and you get the drone, a controller with a 5in 720p touchscreen, a Hero5 Black camera (GoPro's flagship action cam), the Karma Grip handheld gimbal and a slim, tough backpack that everything fits into, all for £1,200. Given that, when bought separately, the Hero5 costs £400 and the Karma Grip £300, that's a pretty sweet deal.
GoPro has put great efforts into the portability aspect. Because it mounts the camera at the front rather than underneath, the Karma drone is slimmer than many of its rivals, and with the landing gear and rotor arms folded in, its low-profile nature means the backpack is little bigger than a briefcase.
It's lightweight too; you can lug the entire kit around all day without too much effort. Unfortunately for GoPro, the DJI Mavic Pro exists. That drone folds up to the size of a water bottle, and comes with a tiny controller that uses your smartphone as its screen. The existence of the Mavic takes the shine off the Karma's tidy design somewhat.
I will say that GoPro has excelled on the toughness front, though. The drone, controller, Grip and HERO5 Black all feel like they could withstand rougher treatment than the Mavic Pro. And most of the drone's components – props, prop arms, landing gear, even the gimbal – are all user-replaceable in the event that they do get damaged.
Will it work with older GoPros?
GoPro Karma extras: Shooting from the grip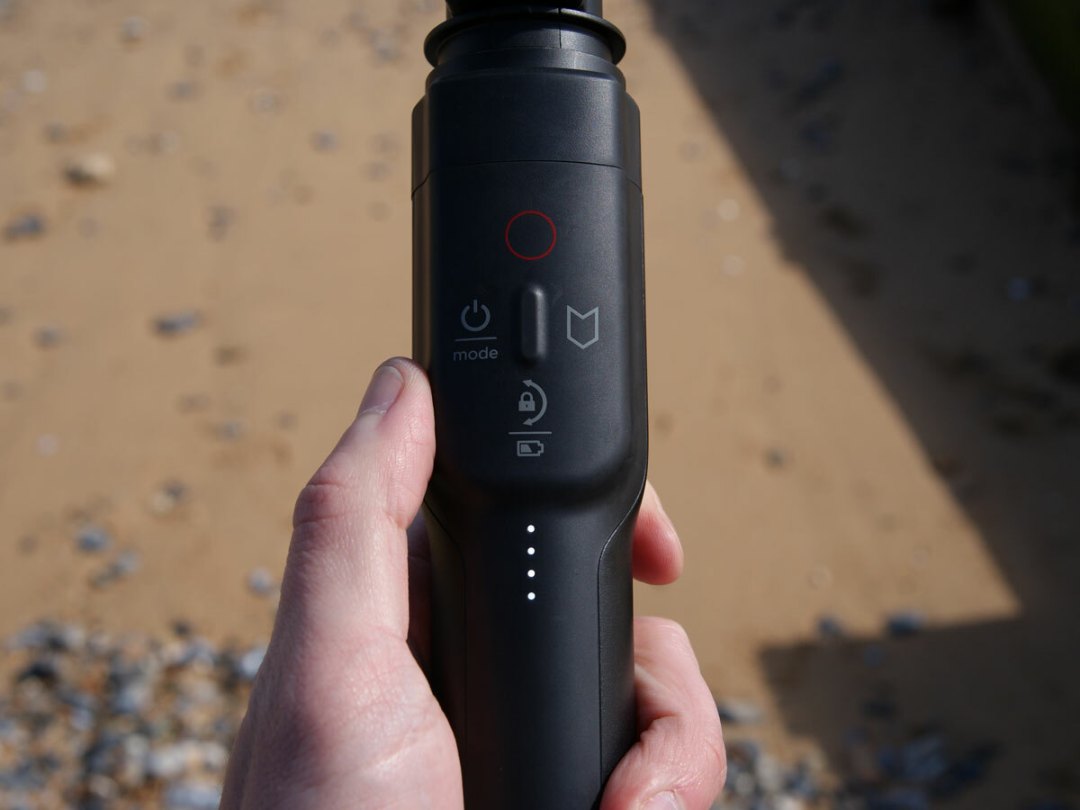 The Karma Grip is a really smart addition to the package. Pop the camera gimbal off the drone via a simple unlocking mechanism, insert it into the Grip's handle and, just like that, you have a stabilised handheld camera.
It's a little like a simplified DJI Osmo, lacking some of the finer points but delivering a similarly smooth brand of video when you're moving. There's some bob evident when you're walking, but it's not the nausea-inducing shaky stuff you'd ordinarily get from a handheld action cam.
The Grip's also compatible with GoPro's mount system, so you can attach it securely to a car or bike, or to the left strap of the Karma's backpack to make it into a nicely stabilised body cam.
Controls on the handle let you switch the Hero5 Black between video, photo, burst and time-lapse modes and stop and start recording. In order to change other settings, you'll need to tap the Hero5's touchscreen, which can be a bit tricky with the gimbal mount in the way.
GoPro Karma performance: easy flier, but under-powered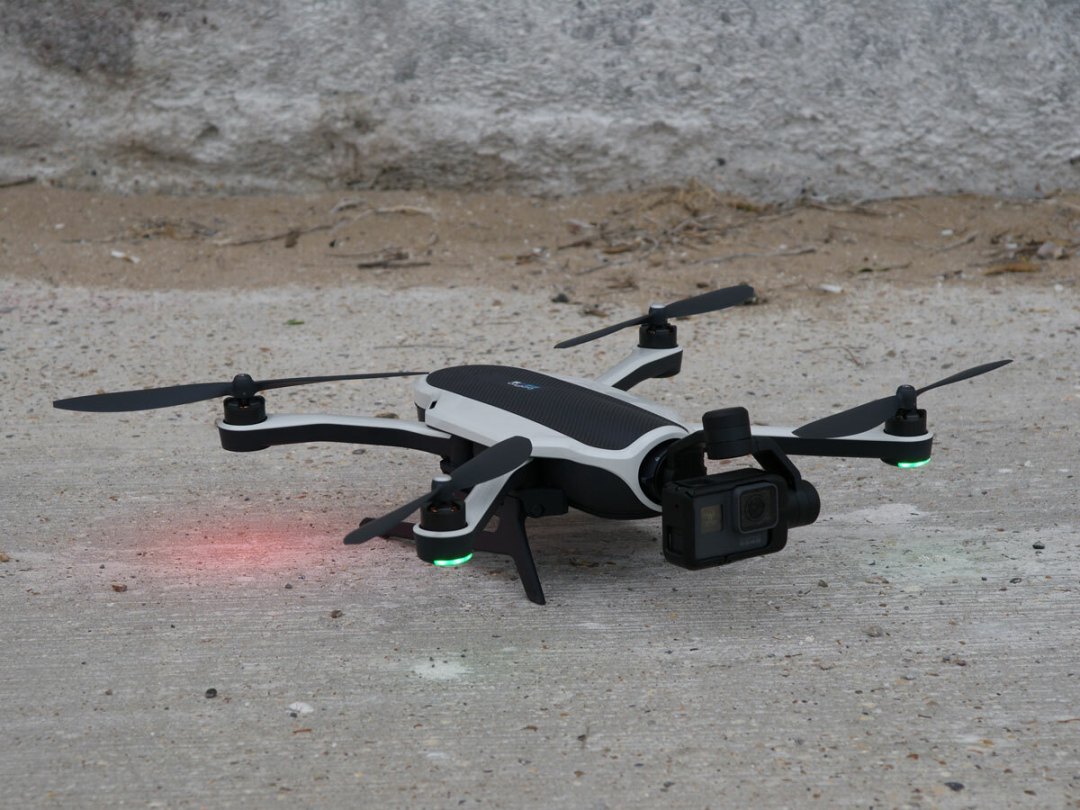 As a flyer, the Karma feels a generation or two behind other recent big name drones.
First, the good bits. With automated take-off and landing and simple two-stick controls, it's easy to fly, and its GPS sensors ensure it will return to home when the battery's almost depleted or if the signal between controller and drone cuts out.
Flick it into sport mode and it'll zip along at a brisk 35mph, responding quickly to your commands. I like the self-contained controller too. It's got decent four-hour battery life, is made of a tough matte plastic, the screen is clear and bright, and it's nice not to have to rely on your smartphone or tablet to fulfil the display duties.
But compare the Karma to its DJI rivals and it feels under-equipped and under-powered. Both the Phantom 4 and Mavic Pro, for instance, have sensors that help them avoid collision with obstacles in front and allow them to fly steadily in interior spaces (where GPS won't work).
The Karma doesn't, which means that, even in its automated return to home mode it could crash into a tree or pylon without human intervention, and that flying it indoors is not recommended.
Then there's the range. DJI's drones communicate with the controller using both Wi-Fi and radio signals, which enables them to fly a long way from the user – up to 4.3 miles in optimum conditions in the Mavic Pro's case (although doing so would be breaking UK law). The Karma uses only Wi-Fi, and in testing I found it lost its connection at around 500ft, even in wide open spaces like the beach.
So if you want a drone that flies high and far, the Karma isn't the best choice. In terms of flight time, it's also a little behind its rivals. According to GoPro, a full battery charge (which takes around an hour) will give the Karma up to 20 minutes of air time. I found that to be fairly accurate, but with the Mavic Pro and Phantom 4 offering up to 27 minutes, 20 is no longer plenty. One solution is to stock up on extra Karma batteries, currently priced at £99.99.
GoPro Karma video: Sound footage
With the GoPro Hero5 Black on board for both the Karma drone and Karma Grip, footage is impressive.
This is GoPro's best-specced action camera, a tiny block that's able to capture 12MP stills and 4K footage at 30fps, as well as 1080p at up to 120fps and 720p at up to 240fps, storing it all on a microSD card.
The Hero5's footage isn't noticeable better than that of the DJI Phantom 4 or Mavic Pro, which offer a similar range of recording modes, but it does the job well: 4K shots are beautifully detailed, while lower-resolution clips boast an attractive smoothness of motion.
A note of caution: wider angle modes exhibit a very strong fisheye effect (in 4K, you can't avoid it at all). That makes sense when the Hero5 is being used as an action cam (it fits in more action), but I find less desirable for an aerial camera. It's really a matter of personal preference I suppose, but it's worth noting that DJI drones record 4K without the fisheye.
GoPro Karma bonus extra: take a Passenger
A nifty little extra comes in the form of the GoPro Passenger app for iOS and Android.
Get your mates to install that on their smartphones or tablets and they can pair up with the Karma via Wi-Fi, getting a personal live stream of the camera's point-of-view (up to three devices can connect at any one time).
Not only that, they can control the camera, meaning you can concentrate on the flying.
GoPro Karma verdict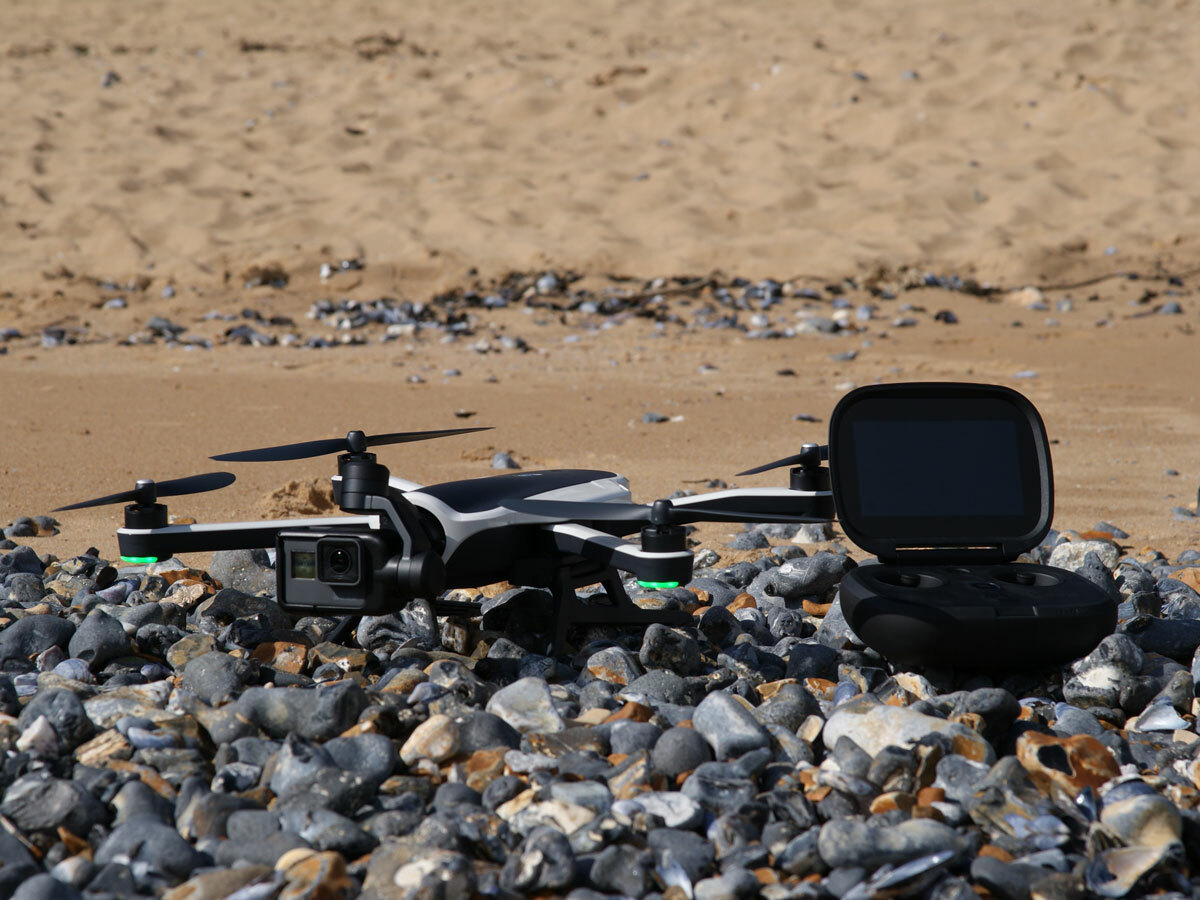 As a package, the Karma has undeniable appeal, especially for those already well invested in the GoPro system of mounts and cameras.
It's a well-built, all-in-one airborne and handheld stabilisation setup that fits into a slim, lightweight backpack. And the Hero5 Black's image quality does the job nicely.
As a flying camera platform, it's less impressive. With lower range and fewer safety features than its chief rivals, and no "follow me" mode, it just doesn't offer as advanced a feature set as we'd expect from a quadcopter in this price bracket.
With the Mavic Pro and Phantom 4, DJI is streets ahead of (or should that be feet above) GoPro at the moment – but there's promise here, and hopefully Karma's next reincarnation will fix the issues and offer up something with bigger all-round appeal.
GoPro Karma: sample still images
Tech specs
| | |
| --- | --- |
| Top speed | 35mph |
| Drone weight | 1006g |
| Drone battery life | Up to 20 minutes |
| Controller | 5in, 720p touchscreen |
| Controller battery life | Four hours |
| Karma Grip battery life | 1.75 hours |
| Karma case dimensions | 540x320x150mm |
Stuff Says…
A simple, all-in-one drone system for GoPro fans, but it's still very much flying in DJI's slipstream
Good Stuff
A complete package in a slim backpack
Handy Karma Grip accessory
Simple flight controls
Good build quality
Bad Stuff
No obstacle detection or indoor sensors
Low transmission range
No "follow me" flight mode
Short battery life