Govee Dreamview G1 Pro gaming light review: sets the mood
An all-in one ambient lighting upgrade that'll play nicely with consoles as well as PCs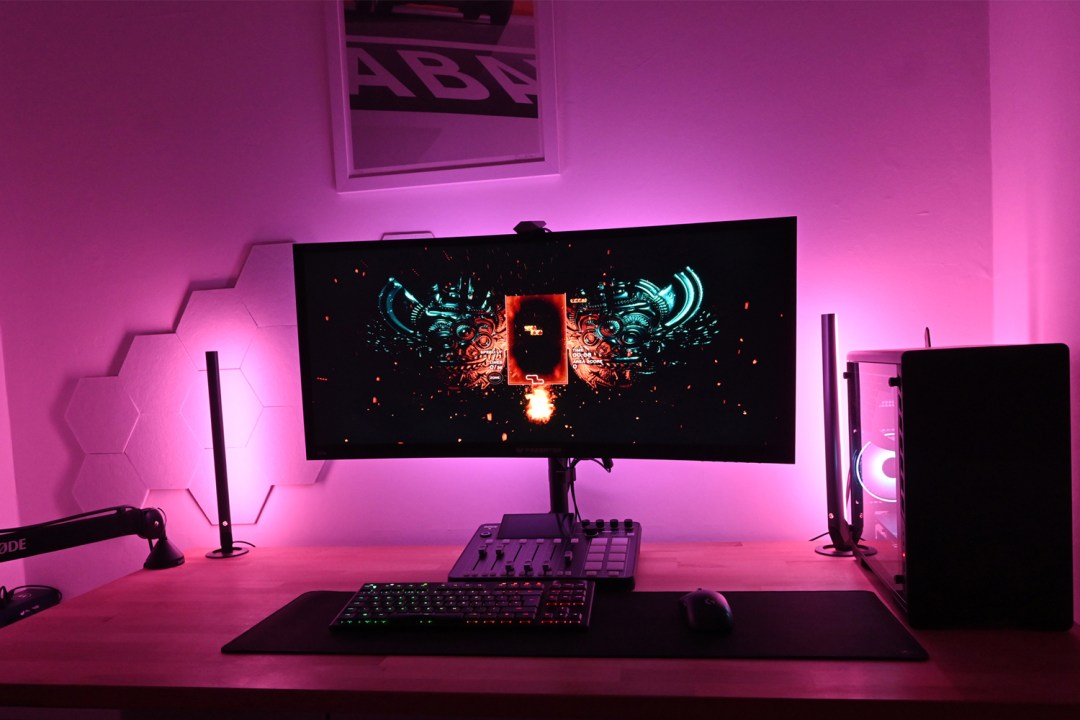 The market for TVs and monitors with built-in ambient lights that react to whatever's showing onscreen has long been wrapped up by Philips and its Ambilight tech – but that doesn't mean there aren't ways to upgrade your existing gear. The Govee DreamView G1 Pro adds reactive lights to almost any computer monitor, and gives your desk some mood lighting in the process.
Instead of messing around with display passthroughs or screen reading software, the DreamView is a standalone system that uses a camera to scan your screen and pick matching colours almost instantly – whether you're playing a PC game, streaming video, or have hooked up a console.
The wide compatibility and minimal setup look promising. And can you really call yourself a proper gamer if you don't have a heap of RGB illuminated peripherals? Time to shine a light on whether the Govee is what your setup needs.
Design & setup: Stick it to me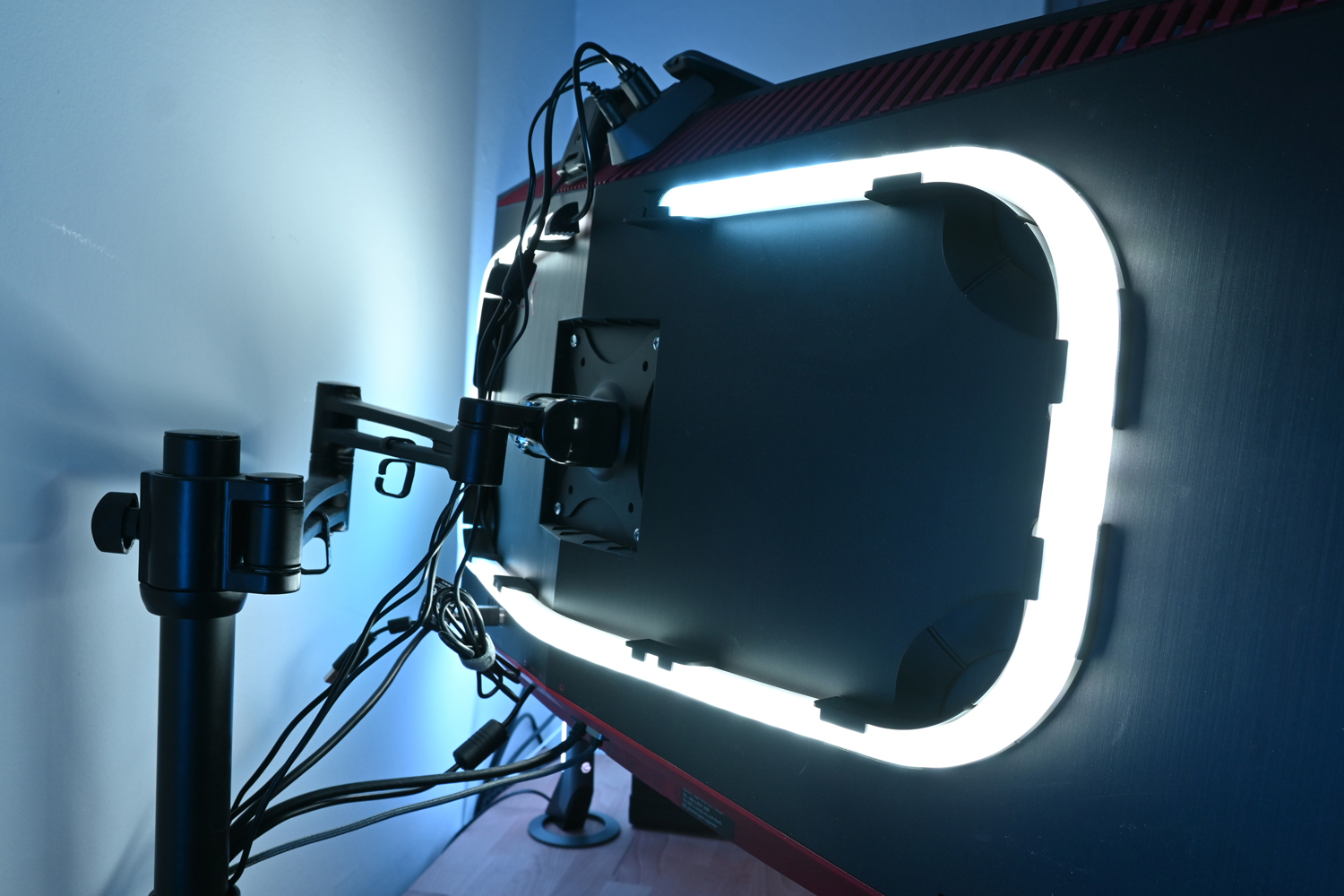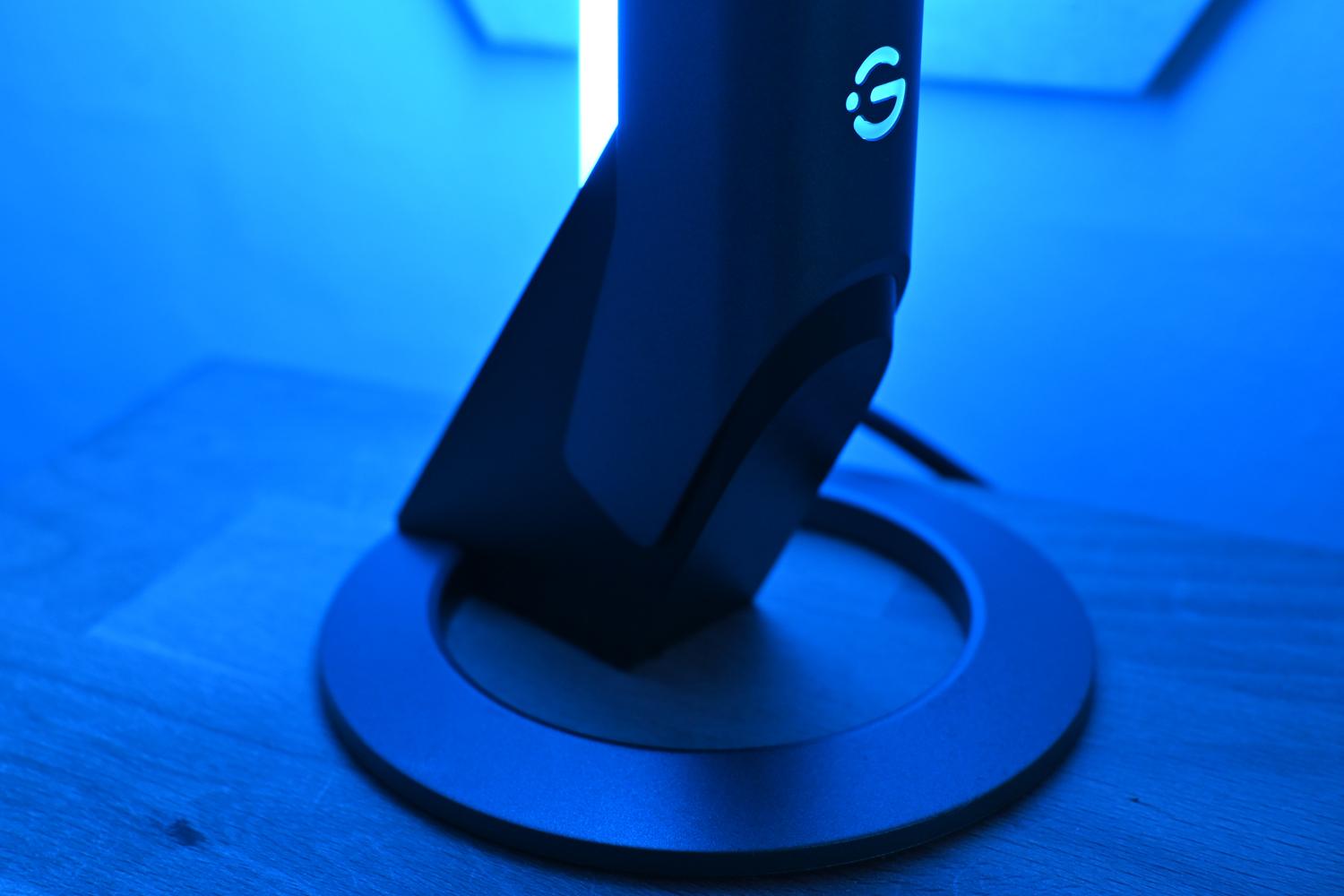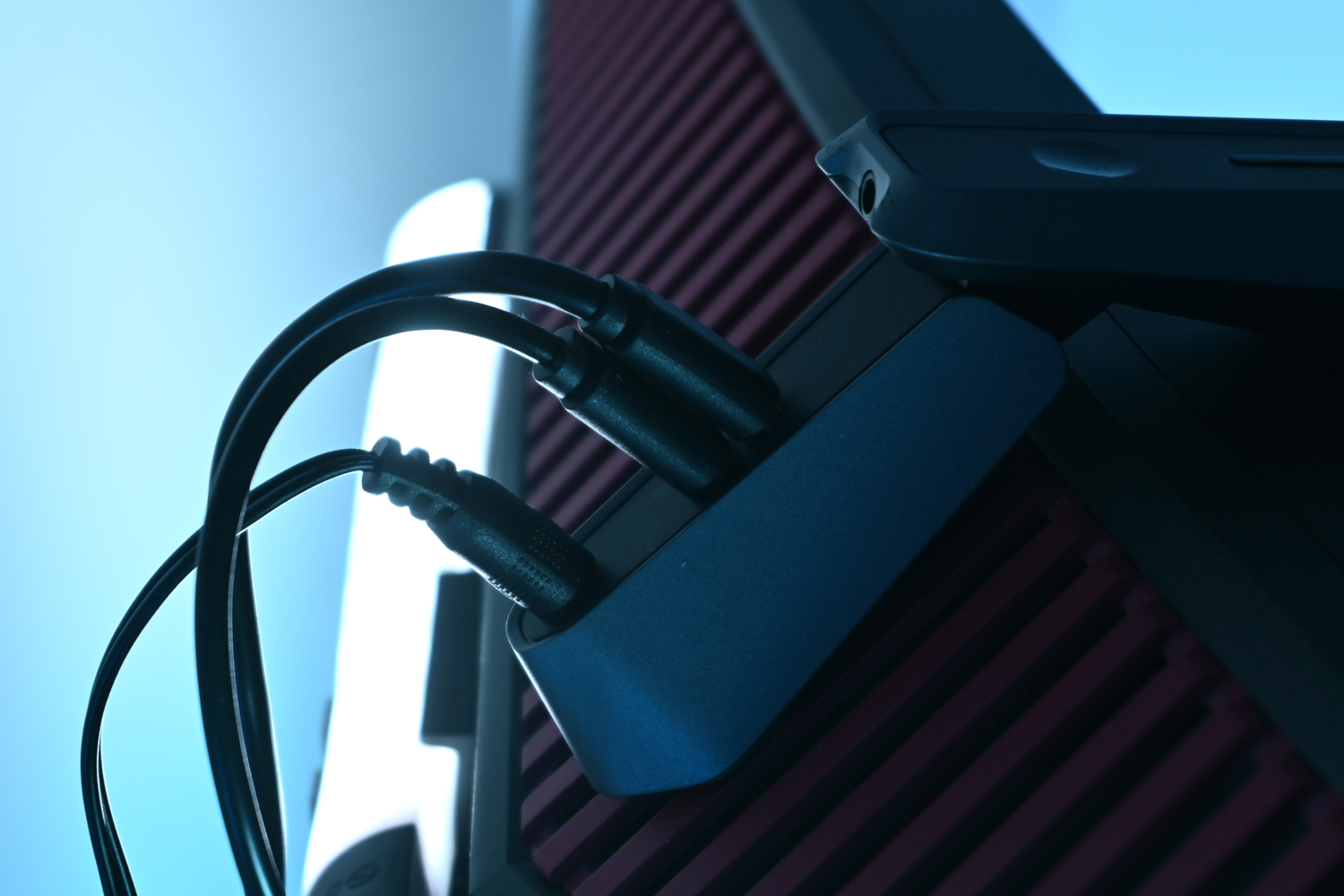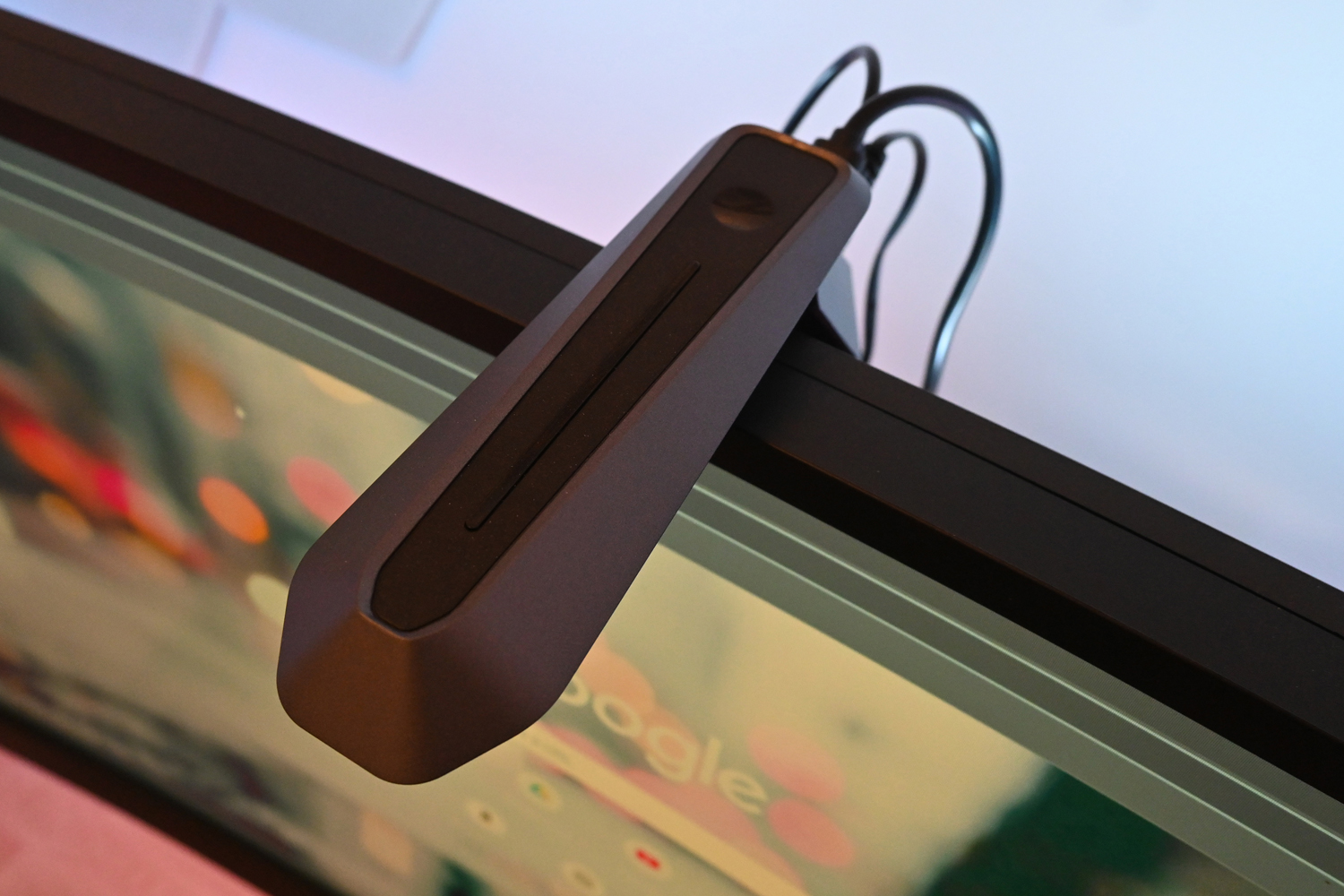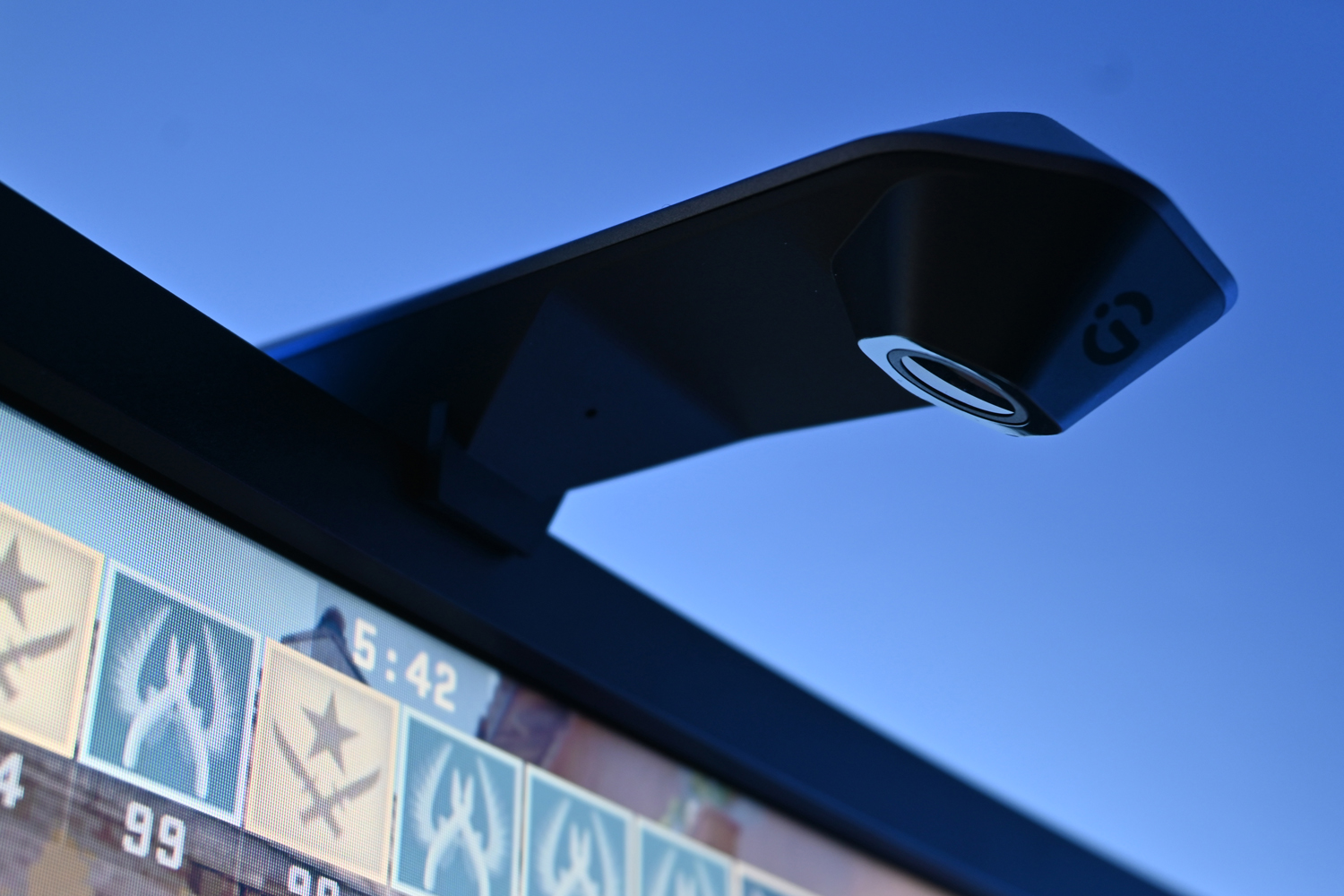 The DreamView G1 Pro kit is made up of an LED strip light that sticks to the back of your monitor, two tower lights for your desk, and a camera control box – plus a whole bunch of cables to hook everything up. The camera sits above your monitor where a webcam might go, staring down at the display panel. Govee calls it Envisual tech, using visual data and dividing the 180-degree field of view into different zones to assign matching colours to individual LEDs.
Both the strip and side lights are diffused for a softer glow. The side lights are enclosed in metal-effect plastic (as is the camera), which looks premium enough even when the LEDs are switched off. They all plug in to the camera, which means multiple cables to tuck out of sight, but on the plus side the whole kit is powered by just a single mains socket. By not relying on your PC's USB ports, it means console gamers can get in on the action even if they don't have a computer handy. Everything is controlled with a smartphone app.
Govee says the strip light is only good for flat-backed monitors, although the one we used was a little angular and things worked well enough. Screens with more dramatic curves won't be so lucky.
The setup instructions are clear enough, with paper templates to help align the strip light for different screen aspect ratios, but there are a few spots that are easy to trip up over. The strip must be installed a specific way around, with enough cable slack left to reach the camera, and isn't especially easy to squeeze into the adhesive brackets that hold it in place. The camera is also held down with sticky pads to stop it drooping into your line of sight.
The most nerve-racking bit is having to stick orange foam cubes to the surface of your screen so you can calibrate the camera, but the adhesive didn't leave any marks or residue.
Features & companion app: all eyes on me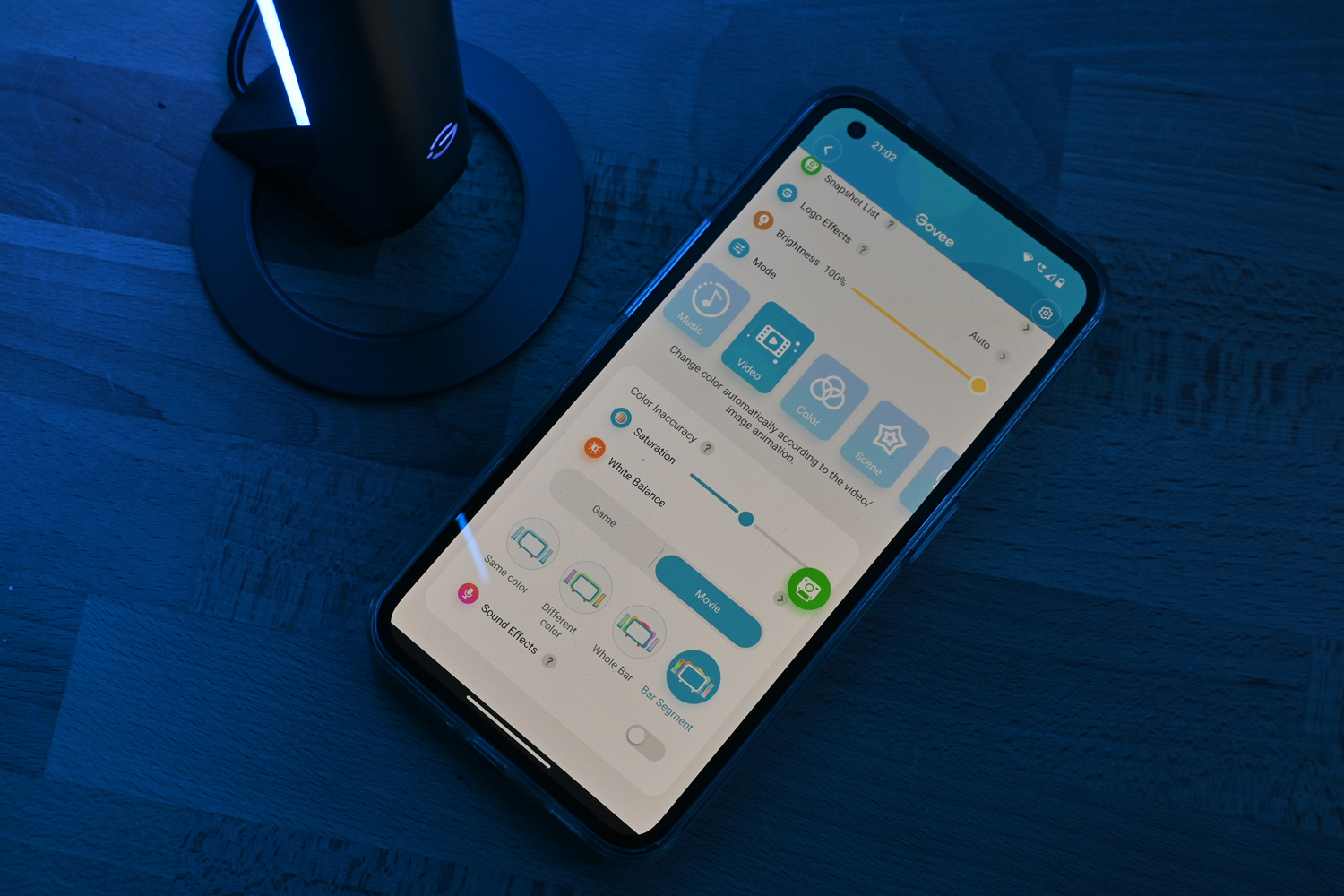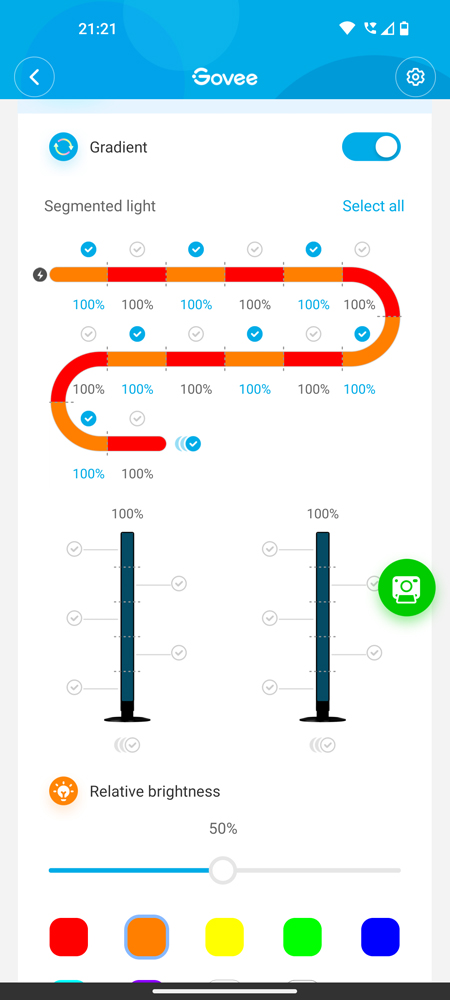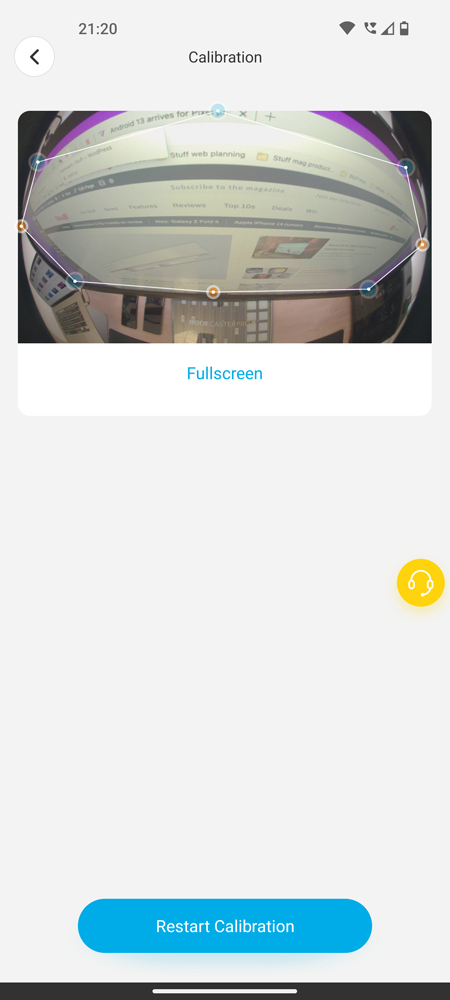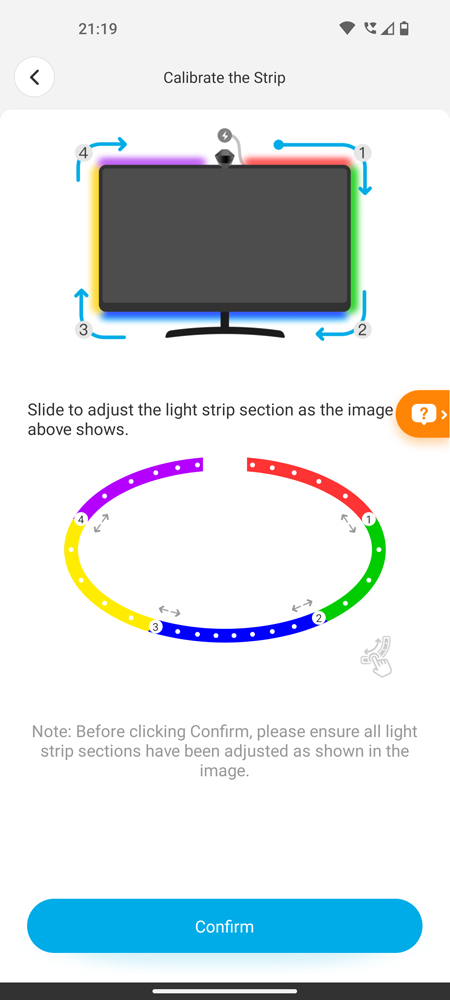 The Govee Home app handles the initial calibration, aligning the light strips and defining screen boundaries by dragging a box to each of the foam cubes. The DreamView G1 Pro camera's wide field of view is fine for flat screens and can cope with ultrawide ones to an extent, but curved panels are a struggle, and can mean it only tracks a part of the screen, rather than all of it.
Colour accuracy relies on the side lights being placed a good distance away from the monitor, and reflective desk surfaces (or anything sat directly below the monitor) can also throw off the camera's tracking. White balance and saturation can be tweaked through the app, but we had to dial the balance to its coolest setting for it to match an all-white image.
There's no shortage of customisation here, with multiple modes covering static colours, subtle animated gradients and more dynamic pulses. The lights can even react to audio, with a 3.5mm headphone port for piggybacking on your PC or console's sound output, or from a mic built into the camera unit.
Video mode is the main event, matching the onscreen action and reacting incredibly quickly to any movement or changes in real time. It has two sub-modes: Movie and Game. The former is a little more subtle, with smoother transitions that are less distracting, while Game splits down into Story, Action, Shooter and Racing.
Story is the best middle ground setting, with a single colour for each side light and subtle transitions for the strip light, while Action splits the side lights into multiple sections for the most dramatic light show. Shooter isn't quite so colourful, but is faster to transition, and Racing speeds up the side light transitions to create the illusion of speed.
Smart assistant support is also baked into the app, with Alexa and Google Assistant able to turn the lights on and off with voice commands, or hook in with other Govee smart lights. Handy if you just want a bit of ambience in your room, but not a game-changer given the power button is always within arm's reach on top of the camera module.
Performance: splash of colour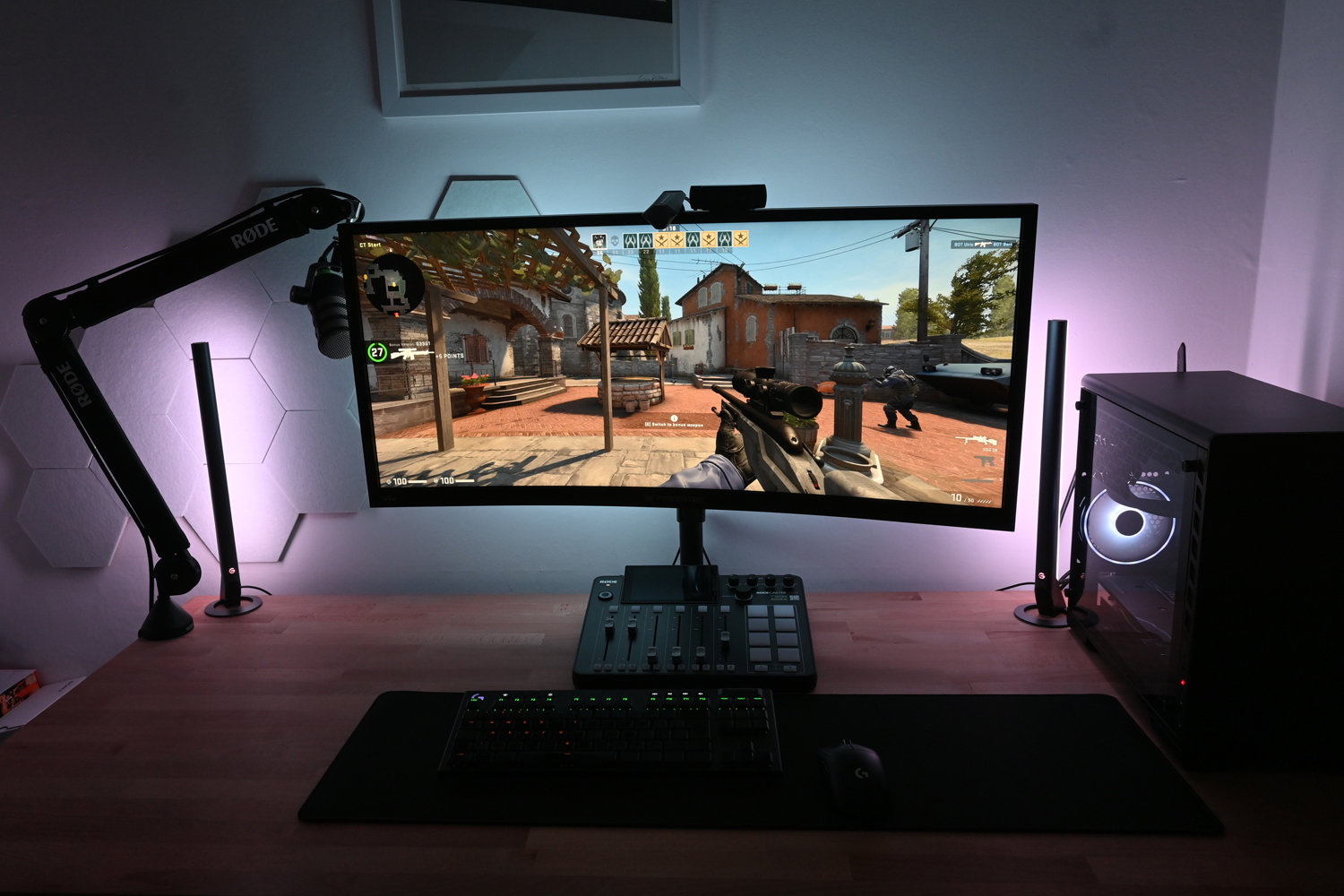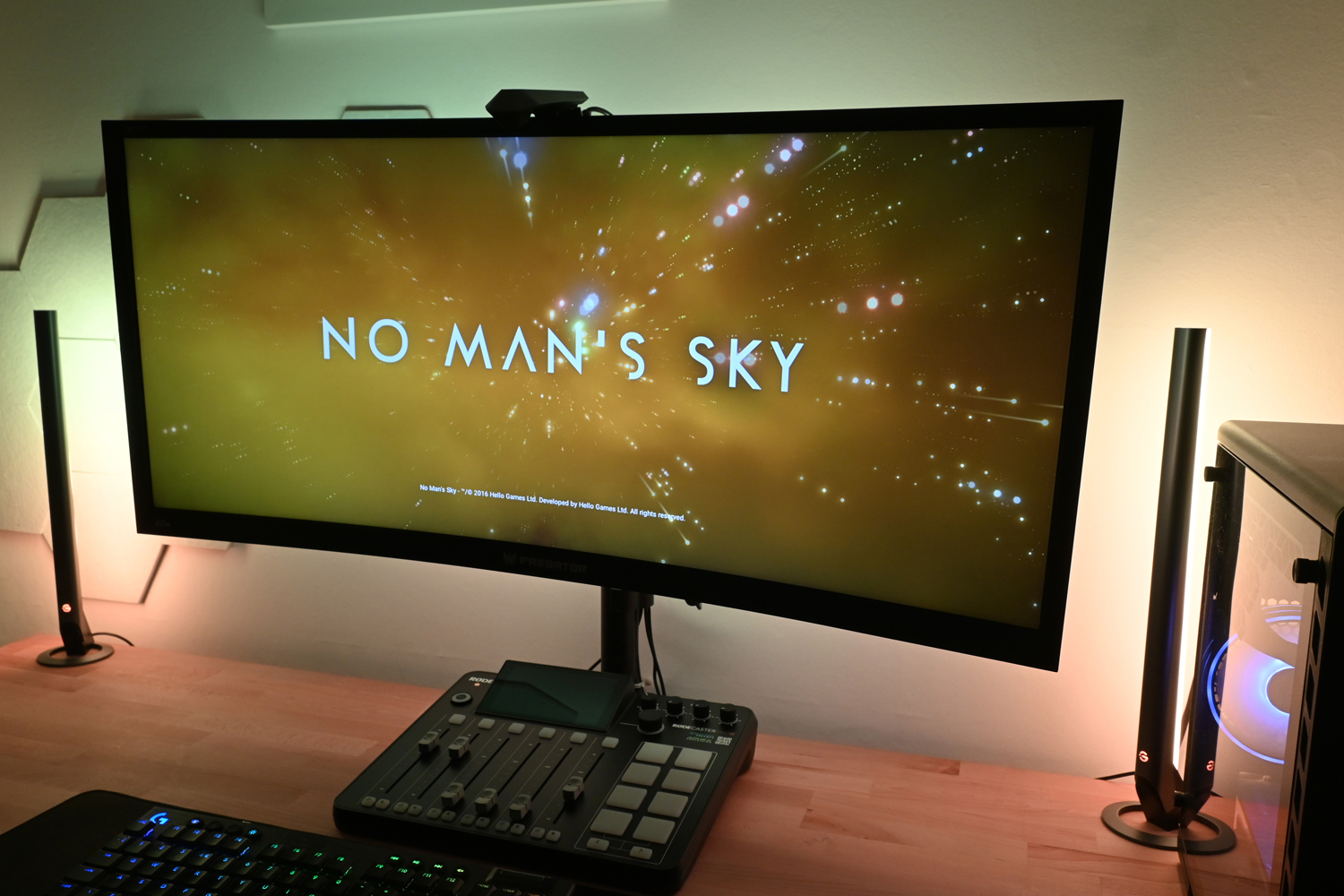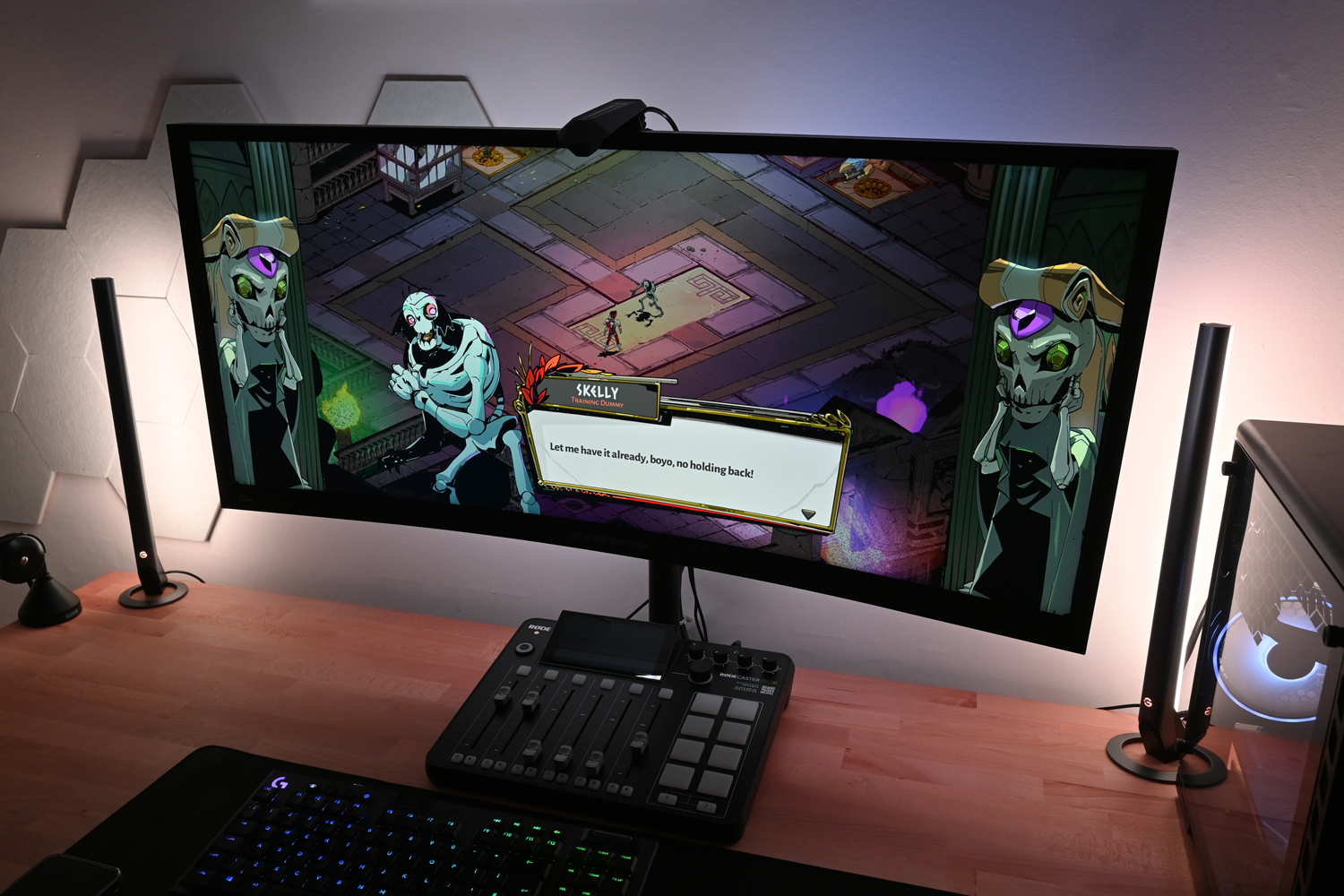 Tap the touch-sensitive power button on top of the camera module and the DreamView G1 Pro lights up, remembering the last colour mode set through the companion app. It instantly bathes the wall behind your monitor in colour, which helps relieve eye strain while working as well as upping the ambience for gaming.
With the app set to Video/Game/Story mode, the lights tended to stay a subtle white during days spent rotating between web browers, email clients and Slack messages. Boot up a game or play a full-screen video, and the light show kicks up a gear, with more colourful hues and faster, more dynamic transitions.
It's undeniably slick, and because you're not piggybacking on display cables or using screen-reading software, you don't have to worry about HDMI-CEC or HDMI version compatibility, or copy protection blocking the system from reacting to streaming services like Netflix. Your monitor's resolution or refresh rate don't matter either: whether you're playing at 1080p or 4K right now, or have plans to step up even further once prices for 8K panels come down, you're good to go.
Colours aren't always entirely accurate, with the camera favouring a certain part of the screen that doesn't align with what you're seeing, but for the most part it's just as engaging as a Philips Ambilight setup.
Finally, we couldn't overlook the privacy implications of pointing a camera at your screen and giving it Wi-Fi access. Happily we could still change settings using the mobile app (which connects via Bluetooth) after blocking the device from our Wi-Fi network, so you can isolate it from the wider world if you prefer.
Govee DreamView G1 Pro verdict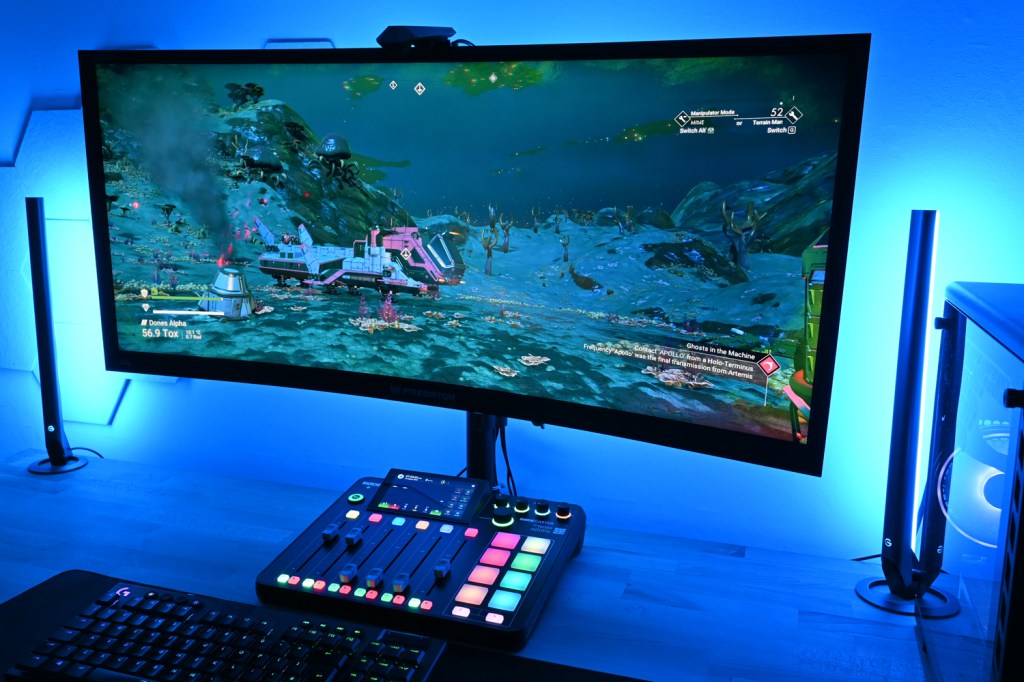 Short of buying a Philips TV with Ambilight built in, this is about as painless as reactive ambient lighting gets – assuming you have a compatible monitor, and are ready to do a bit of fine-tuning to get accurate colours. The DreamView G1 Pro costs a whole lot less than a new telly, is pretty simple to set up, and gets impressively bright.
It doesn't play as nicely with curved monitors, or those with angled rear panels, and the number of cables take a bit of taming. Also, anyone worried about privacy might balk at pointing a Wi-Fi connected camera at their computer screen – but that's the price you pay to ensure wide device compatibility.
If none of those sound like deal-breakers, this is a quick and easy way to give your gaming setup a colour-reactive makeover.
Stuff Says…
A slick and sensibly priced way to add reactive ambient lighting to any PC setup. Just be prepared to tame the cables, and accept you can only control it using your phone.
Good Stuff
Compatible with anything your display… displays
Bright, colourful lighting
Simple to set up
Bad Stuff
Reactive colours not always accurate
Only controllable through a phone
Lots of wires to manage