Harman Kardon Citation One review
If you can't be first, be best. Can Harman Kardon?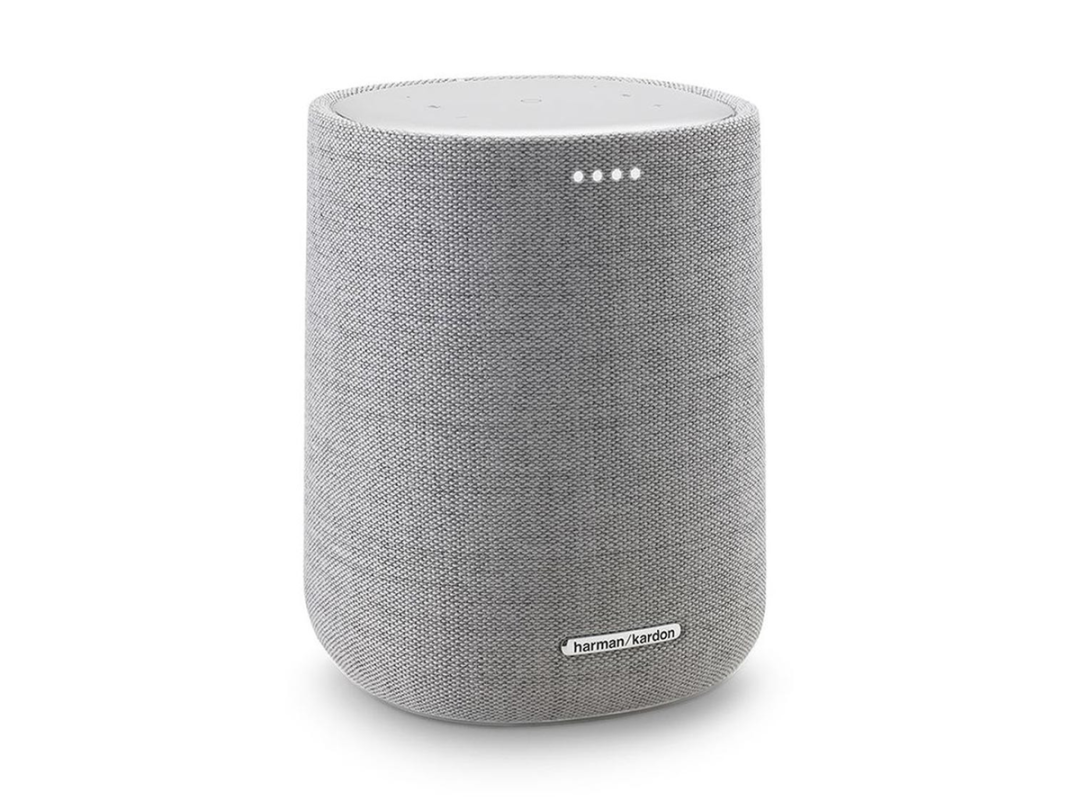 Harman Kardon would have you believe its Citation range of smart speakers (and it's a comprehensive range) is "the world's first truly premium product of its kind".
That may indeed be the case as far as the Citation Tower floorstanding stereo pair is concerned – certainly £2200 is 'premium' money to pay for a pair of smart speakers – but as far as this Citation One goes, it's far from the world's first anything.
Design and build: following the crowd
If a Sonos One and an Apple HomePod crashed headlong into each other, the Citation One might be the result.
The design vocabulary for premium-ish smart speakers would seem to be set in stone now – the manufacturer who tries to meddle with the 'vaguely cylindrical enclosure with a few touch controls on the top panel' is reckless in the extreme. Consequently the Citation One is vaguely cylindrical (either a squared-off circle or a rounded square), with a smattering of touch controls on the top panel.
The speaker's cleanly and sturdily constructed, wrapped in the ubiquitous Kvadrat acoustic cloth in either grey or black (other colours are likely to follow). On the base there's a recessed panel, with connections for attaching mains power, updates via USB and a button for a hard reset.
Subjectively, the Citation One might be considered a little dumpy – it could do with being a little taller than its 188mm height to balance out its 140mm diameter. But in every other respect the Harman Kardon is impeccably constructed and entirely predictable in its design.
Features: Chromecast of thousands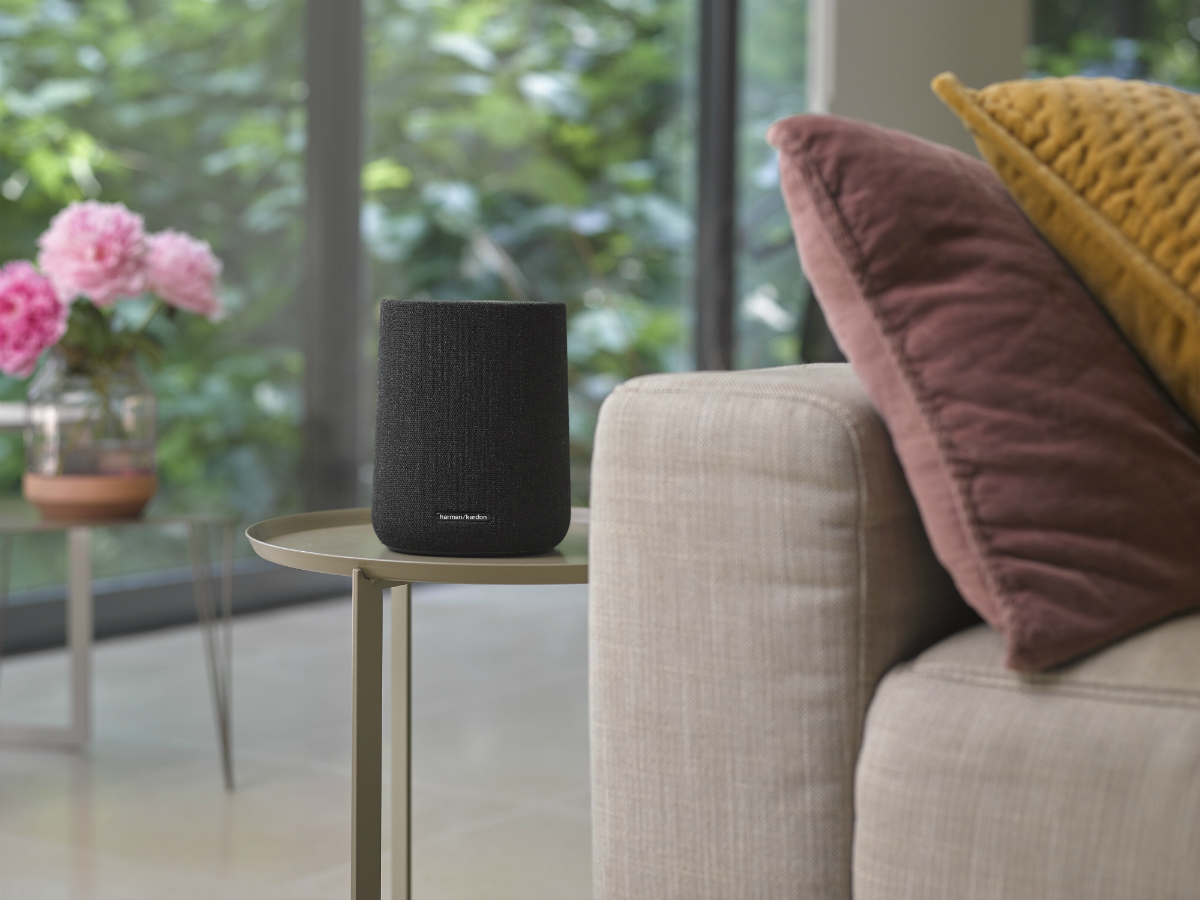 Doing the business for the Citation One there's a 20mm tweeter and 89mm mid/bass driver, powered by a total of 40 watts of amplification.
Getting some sound from them is straightforward enough. The Citation One has Chromecast built in, so most of planet's music streaming services, podcast providers, internet radio stations and what-have-you are available. Music on your home network can be dealt with, in file formats from MP3 to FLAC. There's Bluetooth connectivity too, although it's of the slightly suboptimal 4.2 variety.
Naturally enough there are ample multi-room possibilities – the entire Citation range is ready to join in. And it's possible to pair a couple of Citation Ones to get some authentic stereo sound.
Interface: OK Google
Physical controls are limited to power on/off, volume up/down, mic on/off and Bluetooth pairing. So Google Assistant is, naturally, your primary method of interaction here. Initial setup is via the Google Home app on your phone or tablet – once that's done, away you go.
There are a couple of mics on the top of the Citation One, and they are sharp-eared enough to hear your commands from across a room. Once you've made initial contact, though, Google Assistant proves just as hit-and-miss here (relatively speaking) as it does in other products.
Is there a more First World problem than your smart speaker finding the command "pair Bluetooth" more difficult to understand than "open Bluetooth"? Is it wrong to be frustrated at how readily Google Assistant announces "I don't understand" or "I'm sorry, I can't help with that right now"?
Probably; yes it is. But there's no two ways about it, Amazon Alexa is currently the best voice assistant around in terms of comprehension and vocabulary, and the fact Google Assistant isn't quite as accomplished just feels a little bit thwarting.
Performance: taste my bass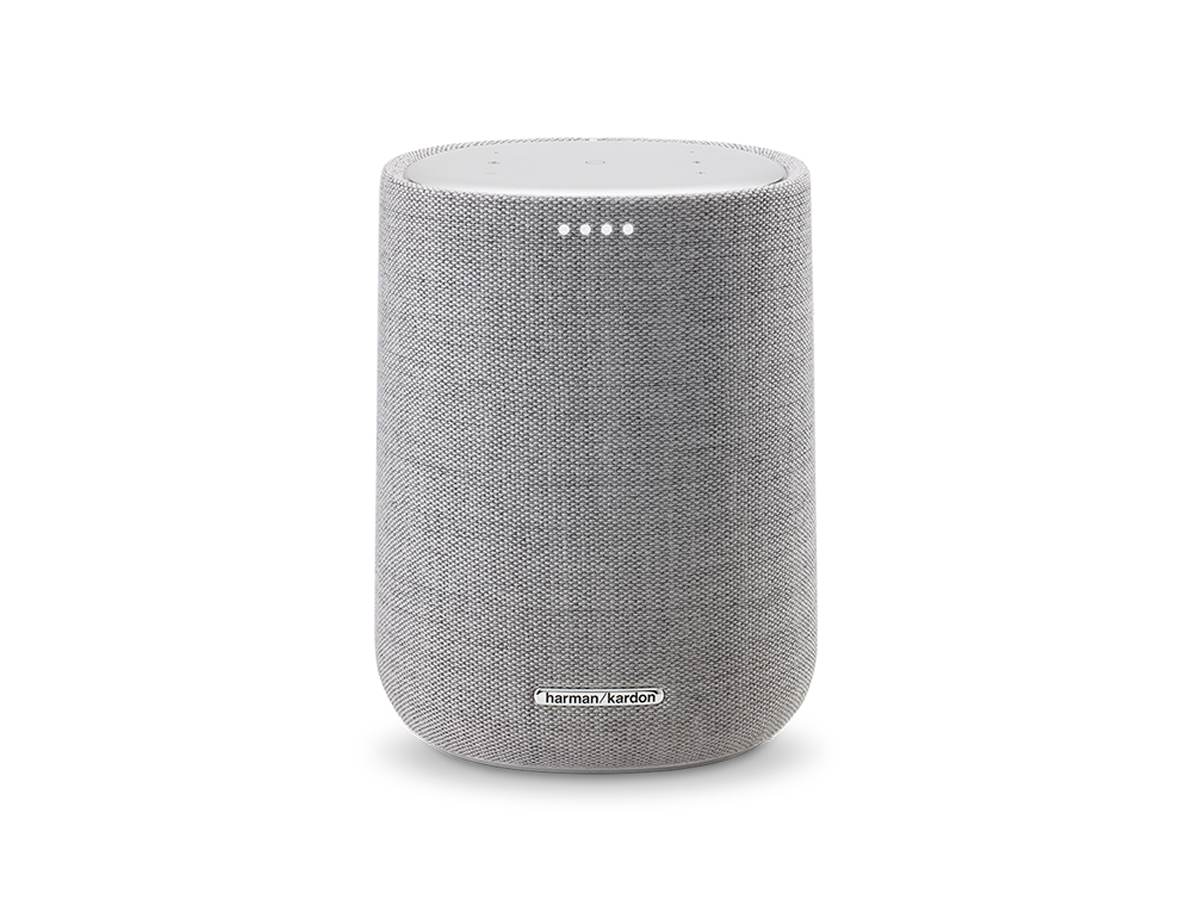 Harman Kardon, like all the very many brands with a smart speaker to sell you for £200 or so, is walking a tightrope here. On one hand, it wants listeners to be impressed by the scale of sound it liberates from such a relatively small enclosure – and one of the easiest ways to do so is to supercharge the low-frequency response. On the other hand, putting a rocket up the bass frequencies is one of the easiest ways to make a speaker sound clumsy and indistinct.
The Citation One is pretty well judged, overall. Harman Kardon has managed to extract unlikely scale from this tubby little speaker without a) letting bass get too far out of hand or b) underplaying the rest of the frequency range.
Playing George Ezra's Shotgun (it's the nation's favourite by all accounts) via Spotify, the Citation One sounds composed, controlled and just a tiny bit congested. It extracts a decent amount of detail from the tune, gives the baritone vocal at the bottom of the midrange proper expression, and attacks with reasonable crispness at the top. There's a little too much warmth and presence in the low frequencies – all the better to give that impression of size – but bass sounds move along well enough without dragging too badly at the rest of the song.
The crossover between tweeter and mid/bass driver is managed well enough, and the dynamic range – the contrast between the quietest and loudest parts of Talk Talk's Desire, for example – is plenty wide enough to compete. But the slight overstating of bass frequencies makes the Citation One sound a little overcrowded. For all that it sounds large enough, there's not enough separation to the Harman Kardon's presentation – it's a big stage and yet there's still a shortage of elbow-room. In absolute terms it's hardly a deal-breaker, and there are those who will find as much charm in the Citation One's bold bass presence as will find it a distraction and a hindrance.
The trouble – as we said at the off – is that the Citation One is not your only choice. If you like a bass-happy sound, if you like the way Harman Kardon has styled and finished the Citation One, if you're already deep into the Google Home ecosystem, then this is a worthwhile option. But if your primary concern is that your smart speaker should be the best-sounding your money can buy, you might consider looking elsewhere.
Harman Kardon Citation One Verdict
There's more to making a great smart speaker than giving it great sound – and in all these respects the Citation One is as good as any rival. Its sound is a little skewed, though, so it's not quite a no-brainer
Stuff Says…
Harman Kardon joins the smartly finished smart speaker party – and it's brought the bass
Good Stuff
Big, weighty sound
Looks and feels like a premium product
Chromecast built-in
Bad Stuff
Overconfident bass
Mains only
Bluetooth 4.2 only