Hi-Fi Rush review: let's rock
Old-school action with a rocking rhythm twist in this surprise Game Pass release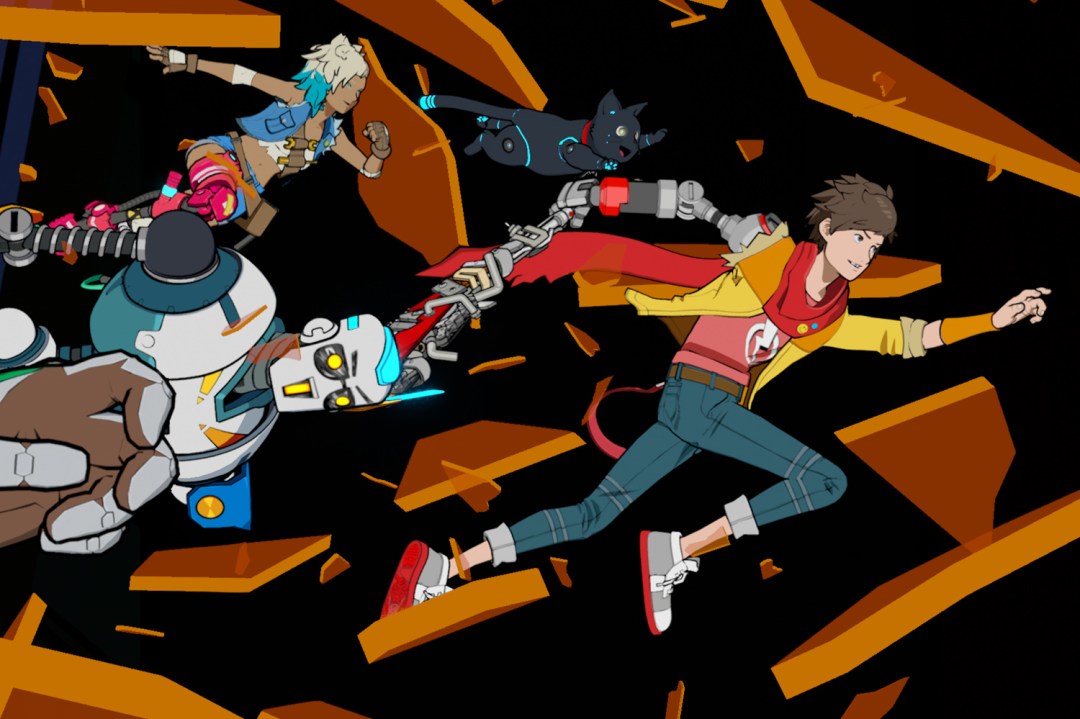 Ever been to a gig where the support act blew you away more than the band you paid to see? You get the same feeling playing Hi-Fi Rush. Dropping from out of nowhere, this colourful and cartoony rhythm actioner couldn't be more different from developer Tango Gameworks' previous games. It swaps the nightmarish survival horror of The Evil Within and spooky open world of Ghostwire: Tokyo for the unabashed creativity of a Dreamcast or PS2-era title, with a rocking licensed soundtrack to match.
This is the first game of 2023 from Microsoft's army of first party studios, with the likes of Minecraft Legends, Redfall, and Forza Motorsport to follow. But while those blockbusters have been teased for a year or longer, Hi-Fi Rush is out now and wastes no time in making you fall for its confident and unapologetically no-nonsense gameplay.
Is it a sign that last year's drought of Xbox Game Pass exclusives is finally over?
Getting down to the beat
Toon-shaded visuals this vibrant haven't been seen on Xbox since the sorely under-appreciated Sunset Overdrive almost a decade ago. But while that was open-world, Hi-Fi Rush is a level-based action platformer set across a corporate campus belonging to a nefarious tech company.
You play as wannabe rockstar Chai, who goes for an experimental operation to augment his arm only to accidentally get his music player fused to his heart. But while this gets him labelled as a 'defect', it gives you the ability to sense the rhythm around you. Your new augmented arm can also transform into a guitar made from scrap metal, which is perfect for whacking enemies into next week.
Devil May Cry or Bayonetta fans will feel right at home taking down enemies in enclosed arenas, which usually culminate in a big boss battle, with your performance in each segment given a grade. Here though, it's also about landing those hits according to the beat, almost like rhythm-based shooter Metal: Hellsinger.
Attacks still hit if you have terrible timing, but it won't be long before you get into the flow. The game subconsciously helps you, with Chai's dodges sounding like hi-hats and parts of the environment animating to the beat. Better yet is the eclectic soundtrack, featuring the likes of Nine Inch Nails, The Prodigy, and The Joy Formidable, with each song perfectly placed to the set piece in question.
Feeling the rush
Far from a one-hit wonder, Hi-Fi Rush builds on its rhythm everywhere else. Allies can be summoned into combat to help take down enemy shields, or get past blocked paths by using their unique skills in a rhythm mini-game. Combat similarly evolves beyond bashing to the beat when parrying also comes into play.
Fortunately it's not nearly as intimidating as the hardcore deflections demanded of you in any number of Soulslikes, merely adding another button on top of your existing light and heavy attacks. The screen can get hectic in later stages where you're surrounded and can't tell where attacks are coming from, but you can still spot the visual and audio cues to parry on the following beat, even while you're mid-combo.
Later enemies throw out deadly combos that must be parried by memorising the sequence and timing, just like Dreamcast classic Space Channel 5. Again, it's not as unforgiving as it appears, but get it right and you're rewarded with explosive finishers that make you feel like a rhythm ninja.
Perhaps the only area that doesn't excel in quite the same way is the platforming. It's not without cool moments, as you use your arm to grapple between ledges, but these sections feel padded out as an excuse to give you things to collect or to deliver more story dialogue.
Back for the Encore
There are abilities and enhancements to unlock between chapters, performance gradings throughout each level, and plenty of collectibles and secrets to find, but some paths are deliberately locked away on your first playthrough. Tango Gameworks instead confidently runs you through its setlist, before welcoming you back for the encore. After the credits have rolled, you're given the option to return to each chapter, which then throw in new challenges.
It feels like a game structured to respect your time, while confident (like any good album) you'll just stick it on repeat once you've finished it. Bonus tracks include a tower mode, which pits you against wave after wave of enemies to test your rhythm combat skills to the limit.
Even if you only give Hi-Fi Rush a spin once, it's still a game that's packed with character and style that's all killer no filler.
Hi-Fi Rush verdict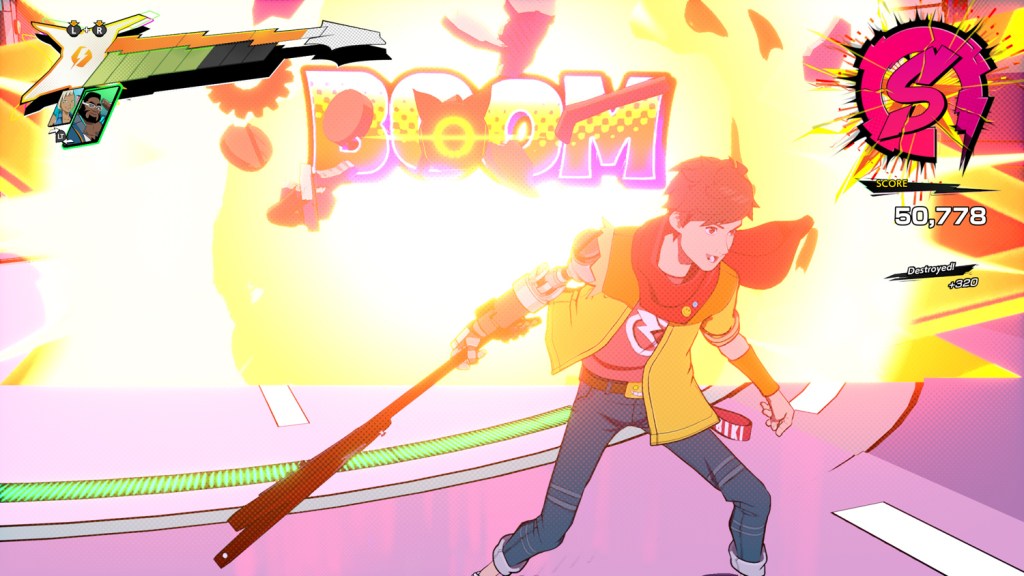 As a no-nonsense, single-player action game channeling cult Dreamcast and PS2-era titles, Hi-Fi Rush is a confident departure from Tango Gameworks' previous efforts. The studio has nailed the nostalgic vibe, and by the time you're laying beatdowns on the beat you'll have been sucked into its goofy charm.
For anyone expecting something bigger to showcase this Xbox generation's full power, it might feel more novelty support act than proper headliner – but those won't arrive until later in the year. This is an ideal Game Pass title to fill the void – few action games will leave as big a grin on your face as this.
Stuff Says…
Confident style, inspired rhythm-action combat with an eclectic rock soundtrack make this one of the best surprises on Game Pass.
Good Stuff
Awesome rhythm-based combat
Cool as hell style
Rocking soundtrack
Lots more to do after the story
Bad Stuff
Action can get perhaps too hectic to see
Platforming can go on a bit