Hisense H50N6800 review
A cheap 4K TV but its HDR abilities are limited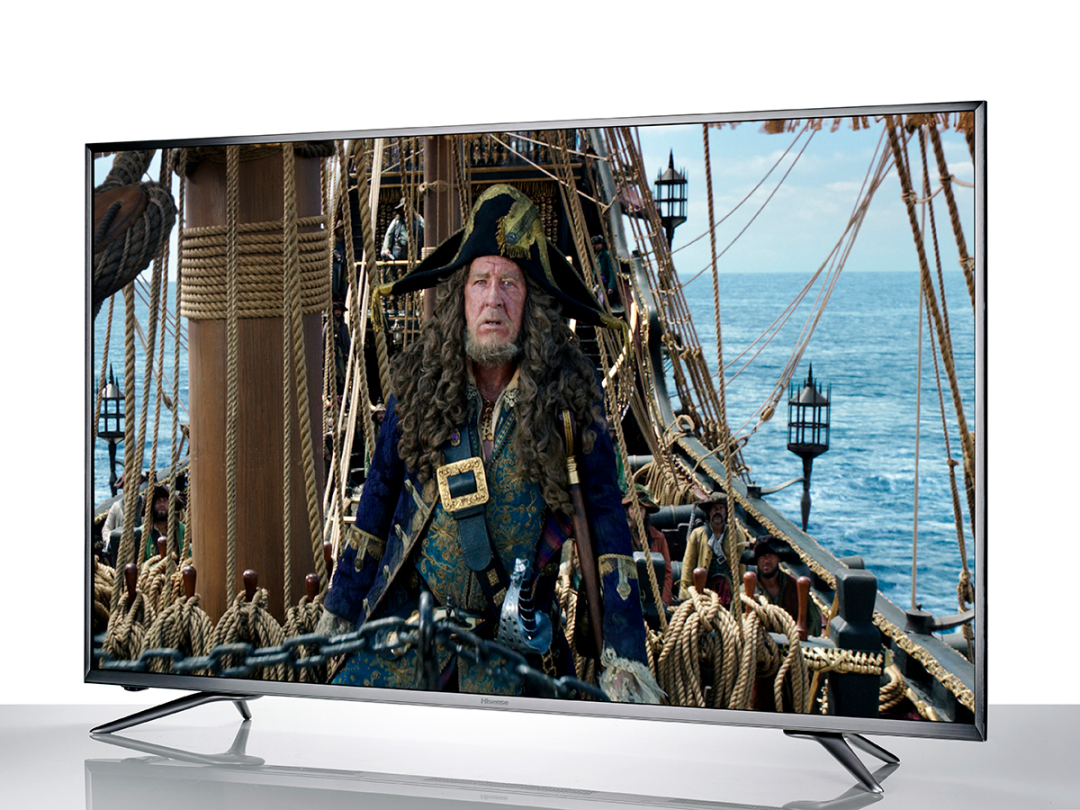 Not everyone has the money for a high-end TV. We certainly don't. So Hisense's offer of a 50in 4K set for £600 is an intriguing one to say the least.
It certainly looks the part, with spec sheet boasts that'll make you wonder why you ever considered spending more.
Delve a little deeper, though, and you'll see where those savings have been made. So whether the N6800's mid-range capabilities can scratch your 4K itch will depend on how picky you are.
Hisense H50N6800 design: Looks the part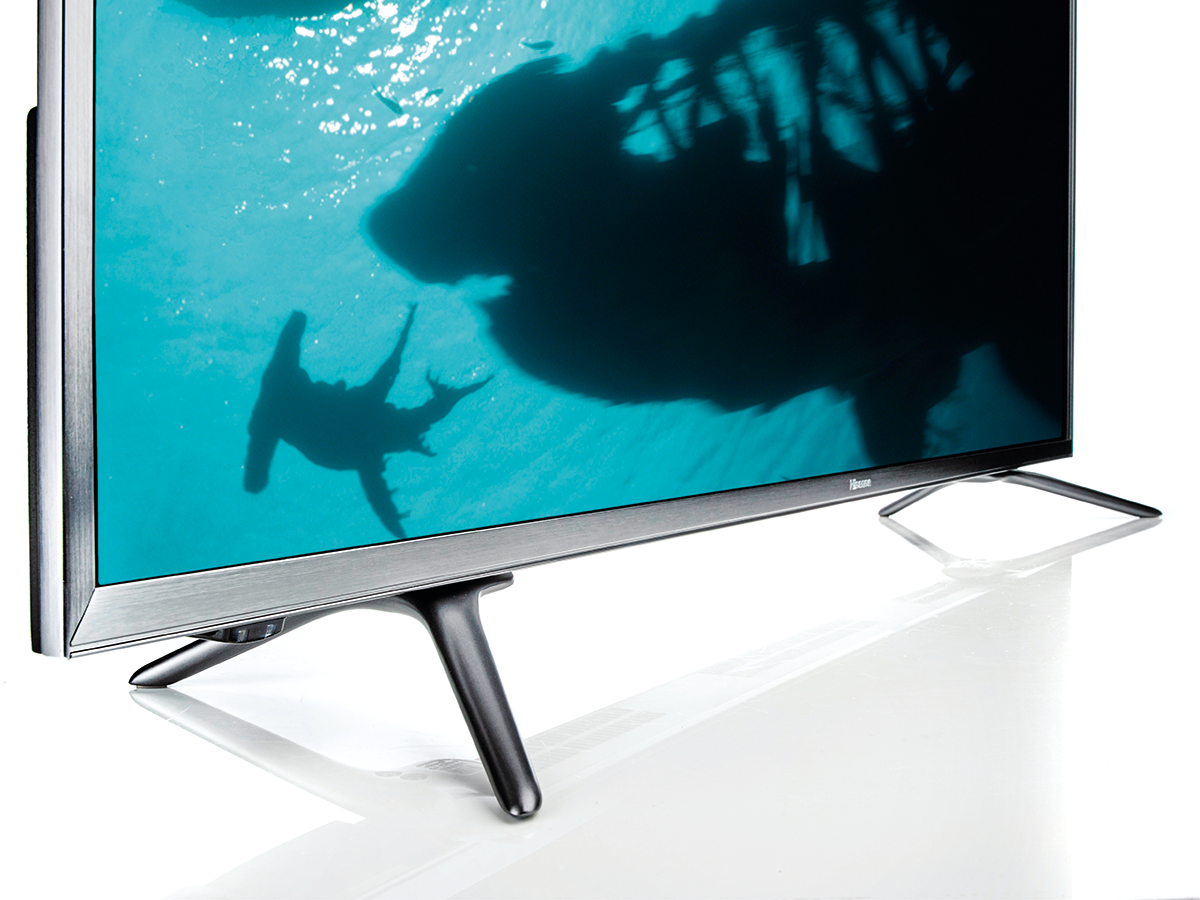 The N6800 does a pretty convincing job with its design, which could easily leave you thinking the price tag is heftier than it actually is. Its slim metal bezel and stylish stand certainly look pretty swish, with a finish that's above and beyond TVs we're used to seeing at this price.
Turn it round and the bulky plastic back panel isn't quite as special, but it does hold a decent number of inputs. These include four HDMI inputs (only two of which are 2.0 flavoured for 60fps support) an optical out and three USB ports for playback and recording.
Hisense H50N6800 features: More for less
The N6800 is a ULED set, which stands for Ultra LED, and claims to have a few tricks up its sleeve compared to regular LCD tech. That includes a wider colour gamut, improved contrast and better backlight control.
HDR Plus is on board too – a form of HDR technology that will work with the N6800's 450 nits of brightness. That's some way off the 1000 nits needed to meet the standards of the Ultra HD alliance though, so don't expect the bright HDR effects you might have seen on pricier sets.
For its smart TV offering, the N6800 uses its own VIDAA U proprietary system, which consists of a simple carousel overlaying live TV.
Currently Amazon, Netflix and BBC iPlayer are all present and correct, but the rest of the UK's catch up services were missing at the time of testing.
Hisense says there's an update in the pipeline that'll fill in these gaps, and will also deliver Freeview Play too, but there's no confirmation of exactly when it'll be.
Hisense H50N6800 picture: Manage your expectations
Keep the N6800's £600 price tag in mind and, once set up, it'll produce a clean, crisp image in well-lit scenes.
There's enough detail and insight here to pick out its 4K smarts from an HD picture, and colours are bold, punchy and well balanced, so long as the TV's temperature is set to standard.
Subtlety in those colours does show up its more mid-range capabilities, though, and they're not as nuanced as we'd like them to be.
That's also the case with HDR – it'll happily put some oomph behind an HDR image, but without the finesse you need for it to be as striking as we're used to.
Dark scenes struggle a little too, with detail and textures getting swallowed up in a bid to make those blacks as dark as possible. While it's to its credit that the N6800 can go as inky black as it does, a more refined set wouldn't have to sacrifice detail to get there.
We're pretty happy with how the N6800 handles upscaling though, particularly with Blu-ray and HD content. It's not to the point where you'd mistake it for 4K, but it produces a very clean and watchable picture, and arguably performs its best at this resolution. Standard def content isn't quite as accomplished, and can be a little blocky, but it's still acceptable for the price.
Hisense H50N6800 sound: Not bad at all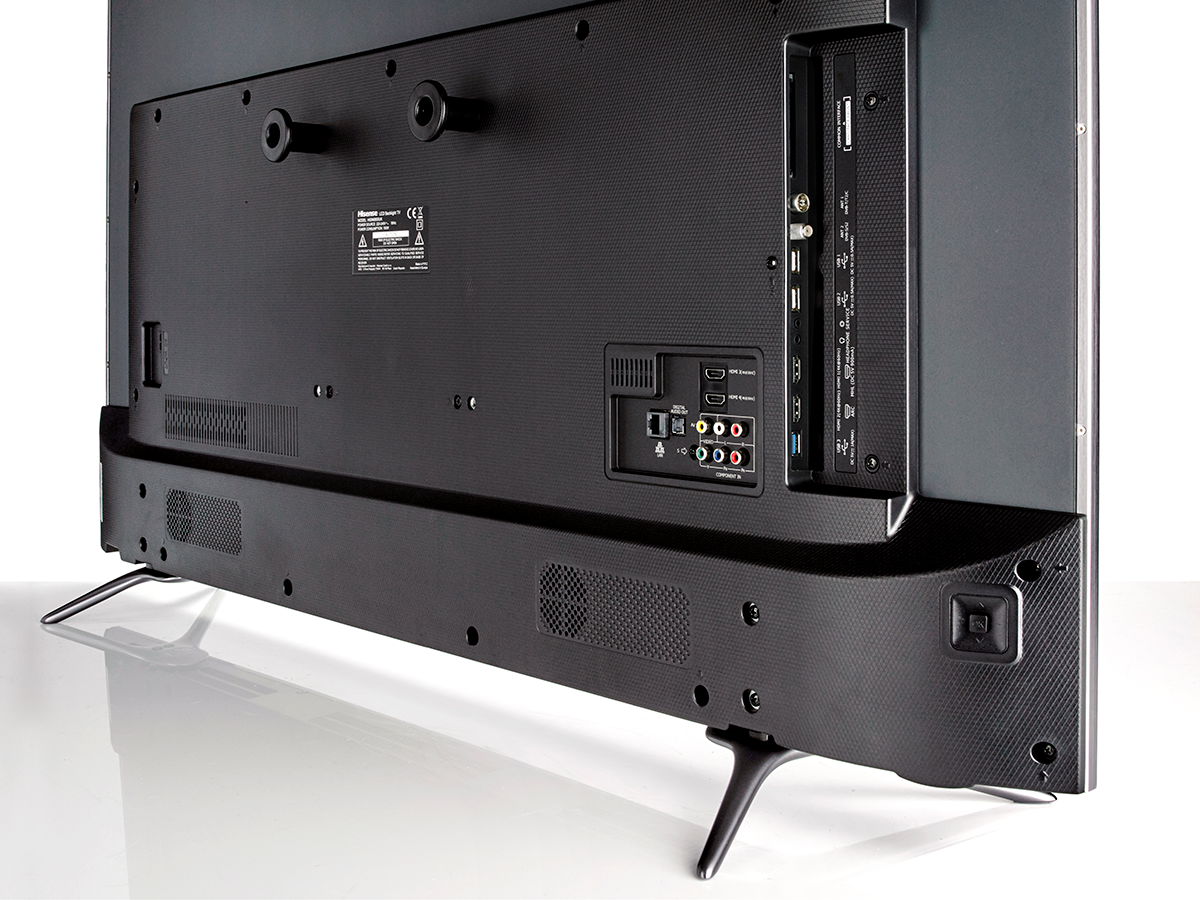 The sound on the N6800 is actually a pleasant surprise. Of course, we'd recommend a good soundbar for getting the best from your telly's sound, but at this price, the N6800 is pretty good really.
Movies sound full-bodied and there's largely a good balance across the frequency range, except for a slightly harsh edge to the treble at very high volume.
There's not quite enough detail there to pick out the finer subtleties in the audio, but dialogue is clear and there's a good amount of energy to get behind bold soundtracks, too.
Hisense H50N6800 verdict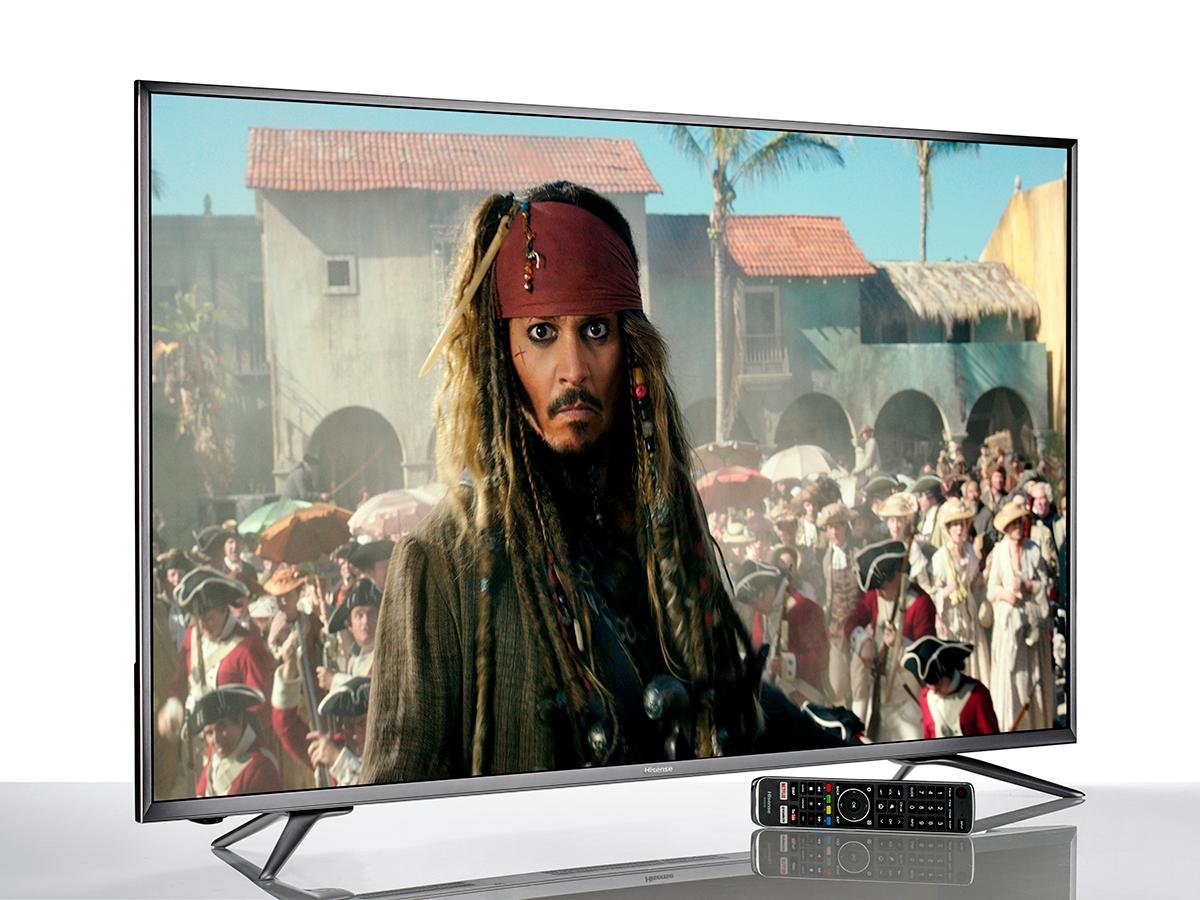 For the cash, the Hisense N6800 gives 4K HDR a good go, but ultimately it isn't refined enough to be wholly successful.
There's a lack of subtlety, its handling of HDR isn't hugely convincing and detail is lacking in darker scenes. For the most part, this means it's actually more accomplished when you're watching full HD content on it, rather than 4K.
Still, for the price it's all to be expected, and it is at the very least a good way to get an idea of what 4K HDR can offer. For a more convincing demonstration, you're going to need to spend a little bit more.
Stuff Says…
Not bad for the price, but it lacks the subtlety to really show what 4K HDR can do
Good Stuff
Nice design
Simple, easy-to-use interface
Crisp, detailed picture in well-lit scenes
Decent sound for the price
Bad Stuff
Black detail lacking
Struggles with subtlety, so HDR looks a little flat