Honor 5C hands-on review
We wrap our hands around Honor's £150 metal-clad handset
Buying a mid-range handset these days no longer condemns you to a slow, laggy throw-your-phone-against-the-wall-in-frustration experience.
We've seen the likes of the Moto G4 and the Vodafone Smart Ultra 6 set the sub-£200 bar rather high, and Honor's latest £150 5C handset wants to earn its own place in your pocket.
Apple-esque name aside, it appears to tick all the right build quality and spec boxes. Here are our first hands-on impressions, ahead of our final in-depth review:
Metallica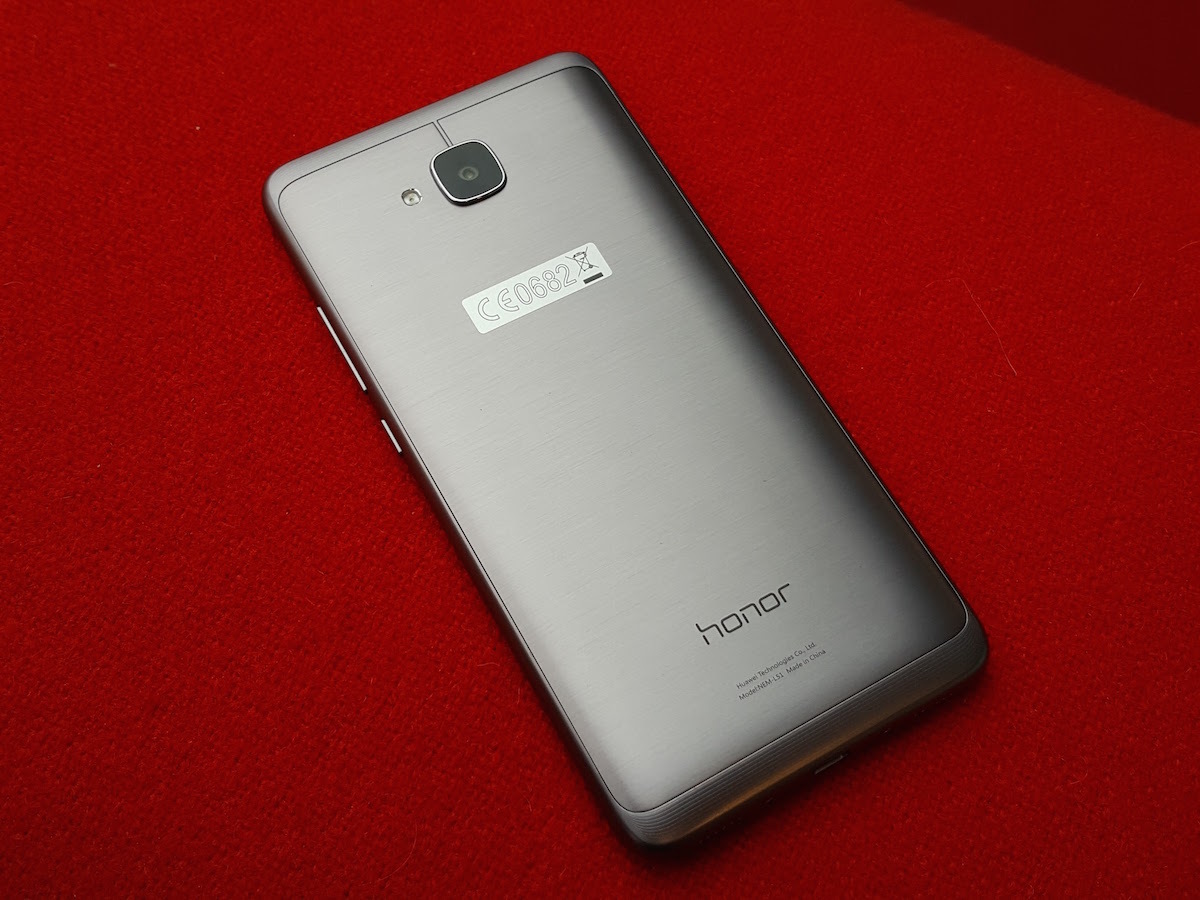 The Honor 5C is, despite its budget price tag, clad in anodised aluminium, giving it a far more premium look and feel over the plastic Vodafone Smart Ultra 6 – though there is a £35 price difference between the two.
The actual design itself is unremarkable, but you're definitely not going to feel like you're rocking around with a Quasimodo handset. Sure, it's no Galaxy S7 Edge by any means, but you'll be more than happy leaving it out on a pub table without being teased.
A standard microUSB slot and dual speakers grace the bottom, while a microSD/SIM tray is on the side. You've got the option to either slot in two SIM cards, or a single SIM and a microSD card, which is rather handy. The latter will definitely be the more useful option for 99% of you, especially as the 16GB of internal storage will soon fill up.
Sharp enough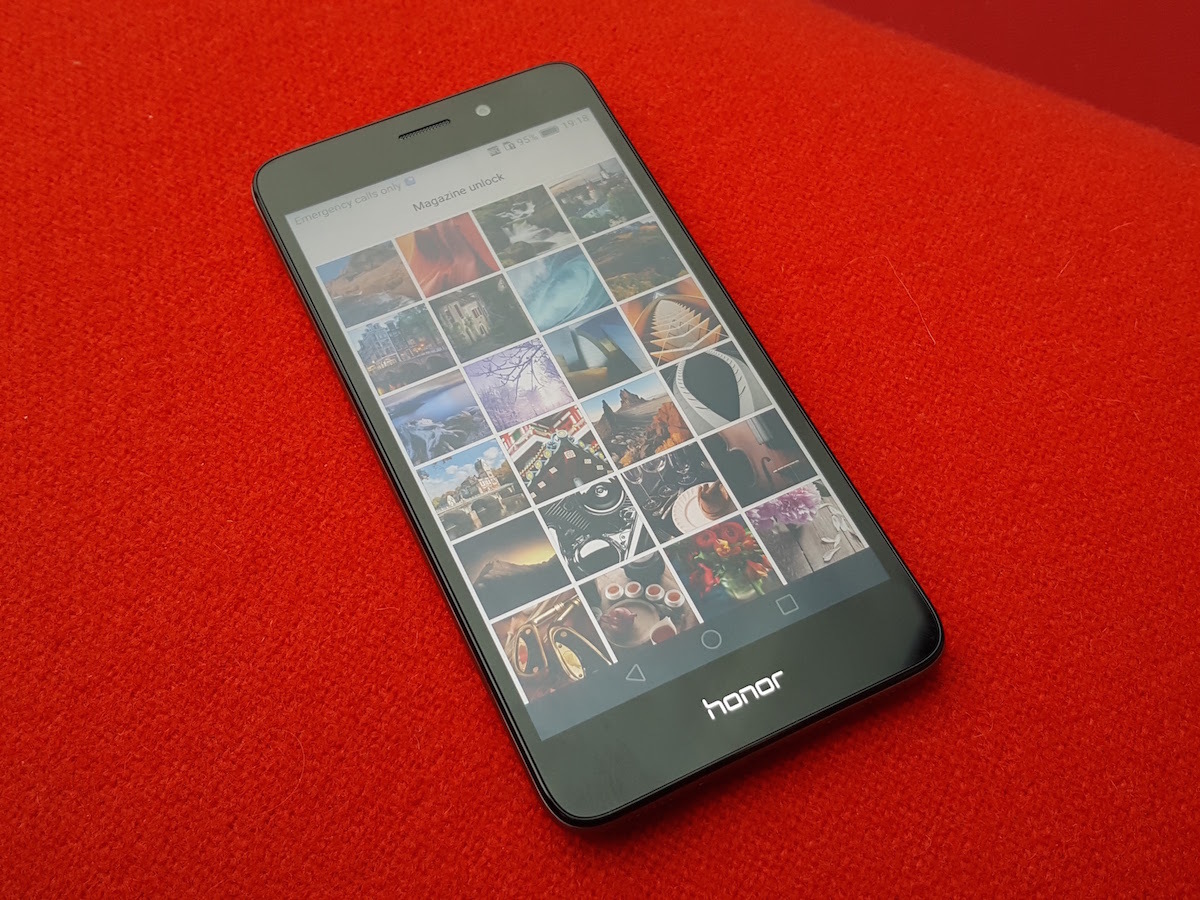 Honor has smartly opted for a 5.2in full HD display as opposed to a 2K affair, which is just fine by us.
A higher resolution screen would have only raised the price while hitting battery life, and the full HD 423ppi resolution on the Honor 5's display is more than sharp enough, with good viewing angles to boot.
The colours are a little muted for our tastes, but you can tweak the warmth and colour temperature controls in the display settings, if you fancy.
Oh snap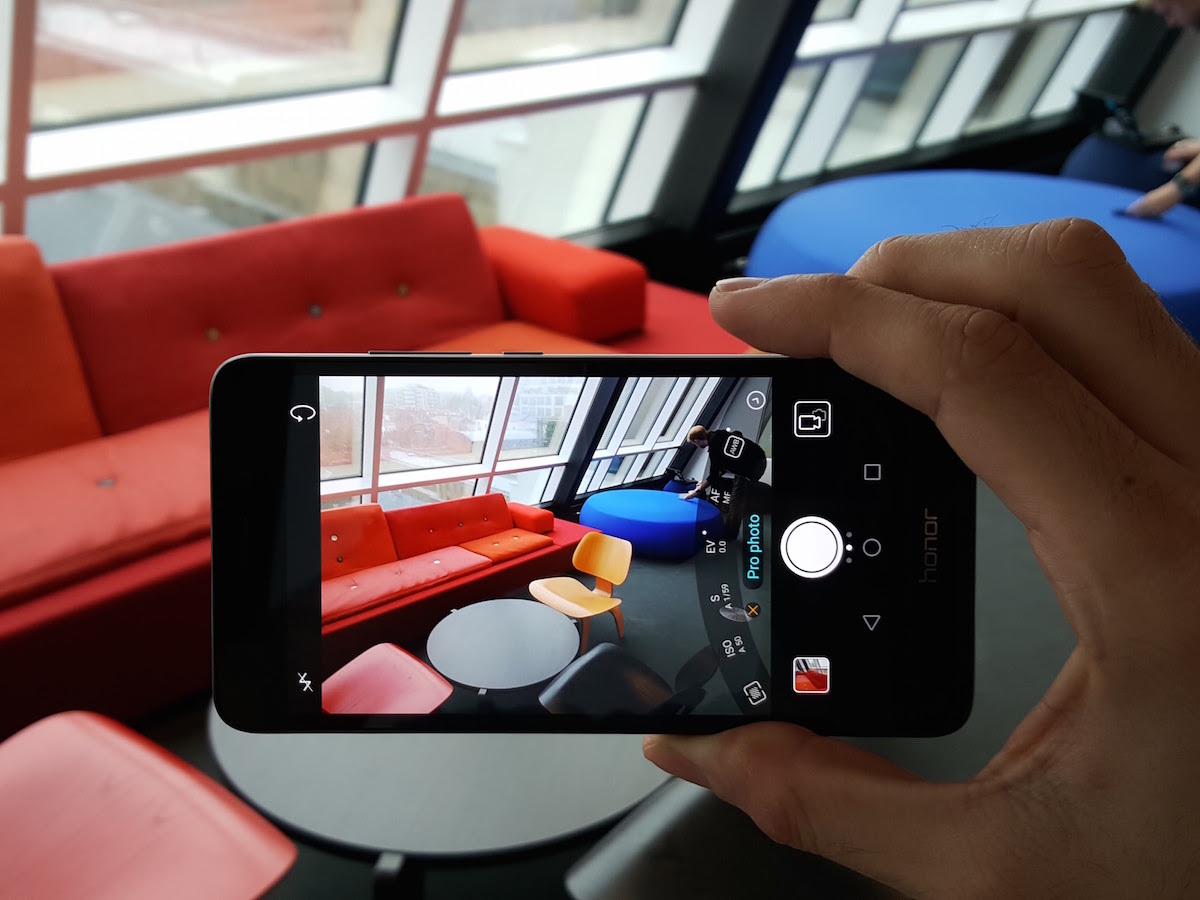 Honor hasn't skimped on the camera department either, cramming a 13MP rear snapper into the 5C's rear.
It's impossible to tell how good its shots are without more time spent testing it out in different conditions, but from what we've seen so far, it picks up decent amounts of detail, though we imagine it'll struggle in low light conditions, due to a lack of optical image stabilisation.
Focusing could be a little quicker though, and the controls themselves are quite convoluted, especially in the Pro mode, which is stacked with layers and layers of dial controls which can get quite messy.
The 8MP selfie cam is decent too, though we did make ourselves look like a toad on the wrong end of a DMT trip, after cranking up the beauty mode settings to max. That was our fault though, we suppose.
Heavy lifting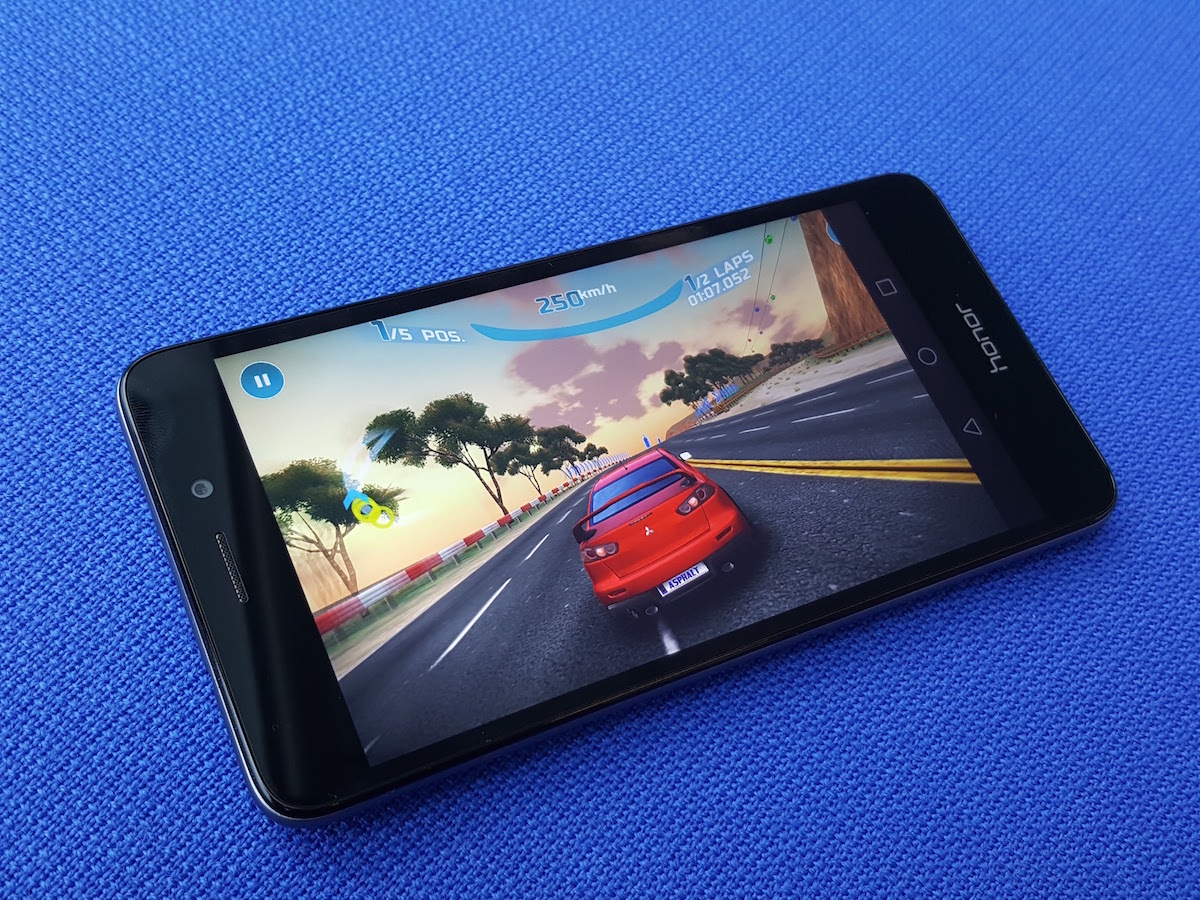 The Honor 5C has an impressive (on paper, at least) 64-bit octa-core processor, along with 2GB of RAM.
It's no flagship killer when it comes to raw number crunching, but it's no slouch either. We managed to fire through a fair few games without any noticeable stutter or lag, though we'll have to wait for our final review to see how it handles heavy usage.
The same goes for the battery life too. The 3000mAh battery is a generous size, and Honor promises up to two days of moderate use.
Appy days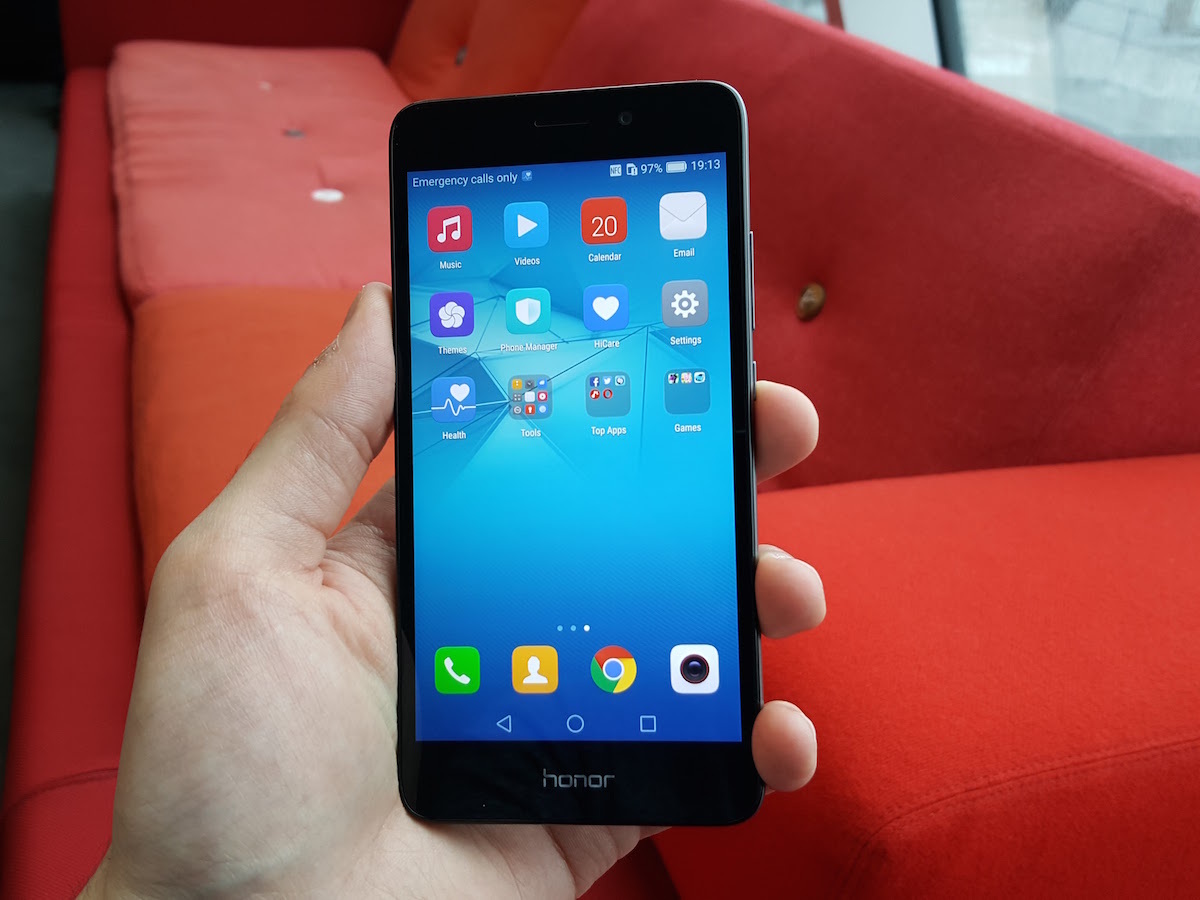 Android Marshmallow 6.0 is loaded up on the 5C straight out of the box, and it's got plenty of tweaks to help differentiate itself from the crowd, in the form of it sexily named EMUI 4.1 interface.
Honor's sticking to its guns by removing the app drawer, resulting in an iPhone-like home screen full of app icons. Personally, we find this rather messy, but it'll only take a few seconds for you to download a third-party launcher from the Play Store to fix this niggle.
More useful features include the ability to take multiple scrolling screenshots, which will come in very handy when you want to save an entire web page. The in-built screen recording feature, which while a little niche for most people, could also be useful if you want to record any gameplay.
The overall look and feel of Honor's custom UI is inoffensive too, though Android purists will still prefer the look and feel of Google's stock OS.
Initial verdict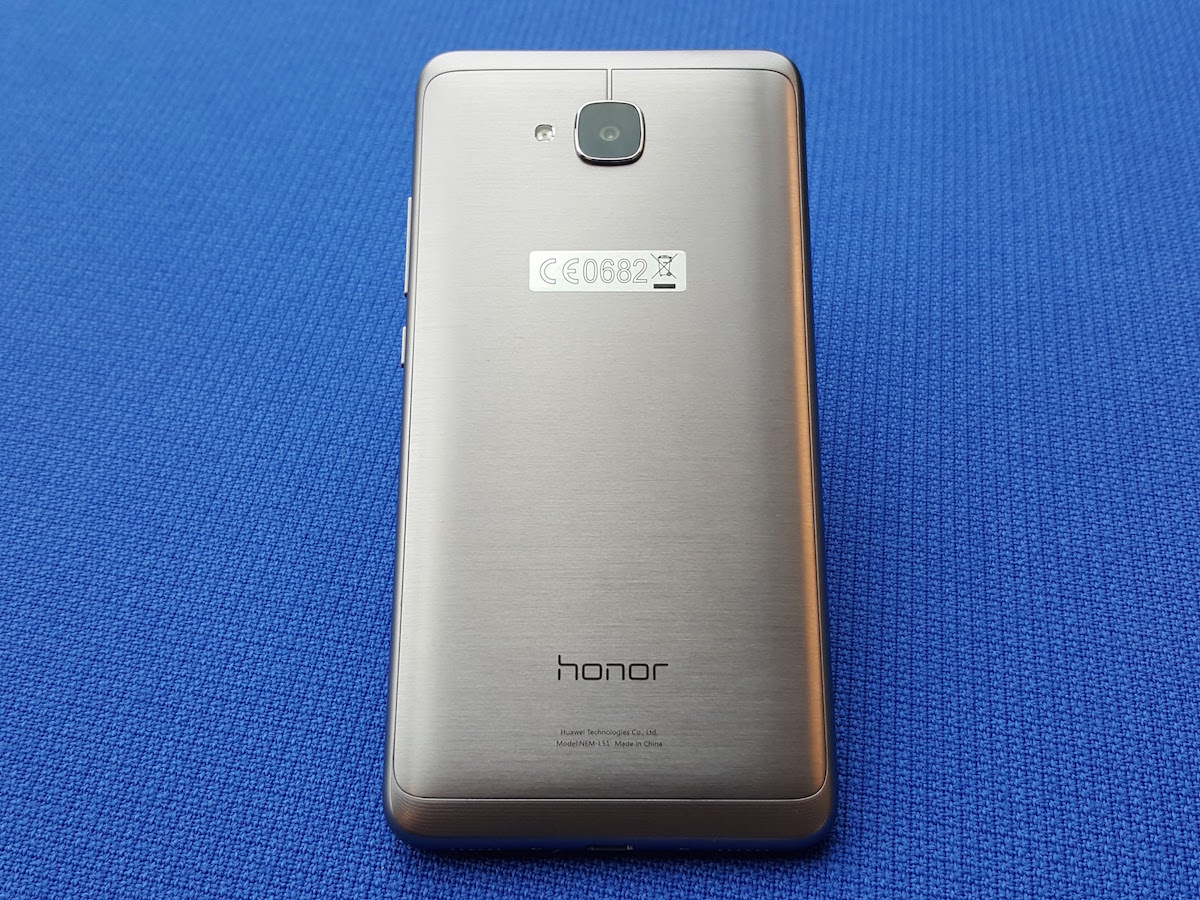 The Honor 5C looks set to be a cracking deal for £150, falling in between the £116 Vodafone Ultra 6 and £170 Moto G4.
With a metal build, G4-matching specs, and a price that won't destroy your wallet, Honor could have a real winner on its hands here.
Stay tuned for our full review, to see if we'll be crowning it our new budget smartphone champion.