HTC U12 Life hands-on review
The U12 Life offers head-turning looks and decent specs for a keen price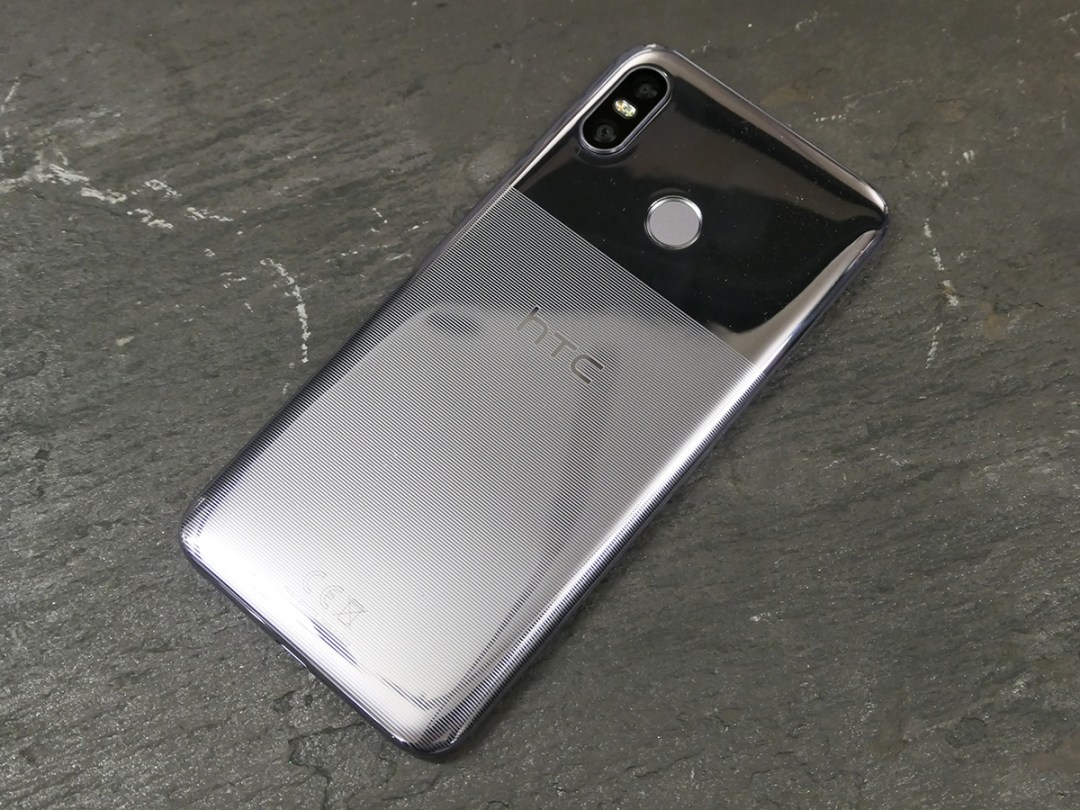 When we got wind that HTC had an announcement up its sleeve for IFA 2018, we wondered if the Taiwanese manufacturer had plans for bumping off the U12+, just months after its early summer launch. Surely not another top-of-the-range phone so soon?
Panic not, U12+ owners. The U12 Life is a mid-range handset, set to cost less than half the price of the U12+. That was £699 this one is £299. For all that, it looks pretty glam: a mid-range phone in some pretty flashy clothing, then. 
Following on from last year's U11 Life, the U12 Life is eye-catching both for its design and size, but also for how few features have been left out to keep the price low. Read on for our first impressions.
Design: Chic and Shiny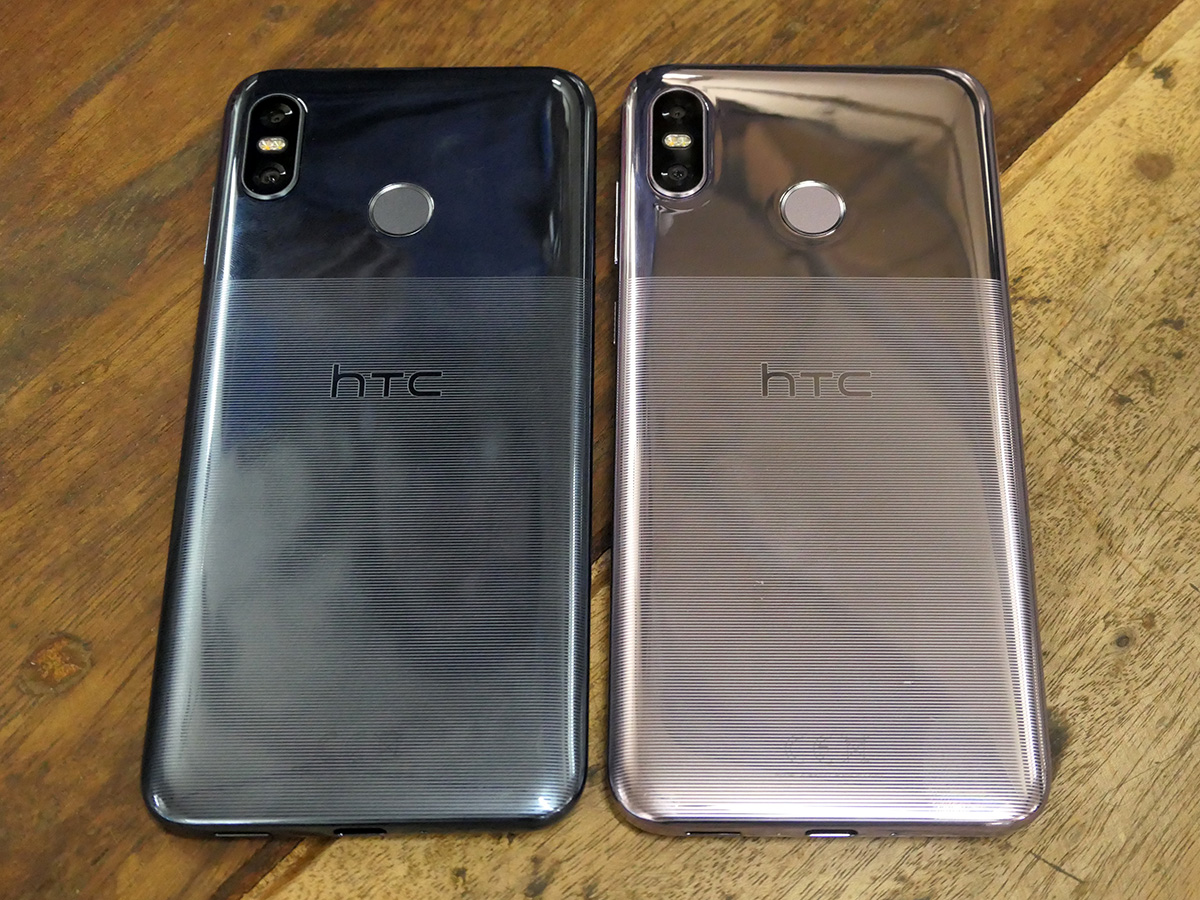 How shiny do you like your smartphone? Does the prospect of buffing fingerprints off your shiny handset alarm or excite you? Both answers are valid and may lead you to the U12 Life. That's because although the phone is very (and I mean, very) shiny, there are also less gleaming bits as well.
The top half of the phone sports a mirror-finish, to the extent that you really don't need to carry a mirror when you have this phone. Both colours (it comes in Moonlight Blue and Twilight Purple) look great, though the blue is much darker, the purple lighter and brighter.
In both cases, the colours change radically as the light does. This is because of the Optical Spectrum Hybrid Deposition materials added to phone's glass finish – fancy talk for the microscopic metallic particles added to HTC's now-familiar, shimmering Liquid Surface effect.
If shiny phones set your OCD into overdrive though, there are still bits you'll like about the U12 Life.
The bottom half of the phone's back is the same colour as the top, but here it's broken up with matte-finish stripes. HTC has a special name for these, too – 3D Ultra Stripes, no less. They give a pleasing but rough finish to the phone, giving the glass handset a much grippier feel in the hand.
That's why they don't run all the way to the top of the phone, because you don't routinely hold a handset like that. Not only does it feel more secure to hold, the matte stripes make fingerprints less pronounced.
All things considered, it looks tremendous. But there's one anomaly, which we might as well come to now.
HTC has mounted the fingerprint sensor on the rear of the phone. Now, the very name of what kind of sensor it is gives you the clue that is going to be touched by your finger. Often.
So, it might come as a surprise that HTC left the area around the sensor as shiny as possible. The company says it considered all the ways it could make the sensor look and liked this best.
In other words, don't be surprised that the fingerprint sensor turns out to be a, er, fingerprint magnet.
Other design elements of note include a 3.5mm headphone jack, unlike the flagship HTC U12+, as well as stereo speakers on the front.
Features: More Than A Mid-Range Deserves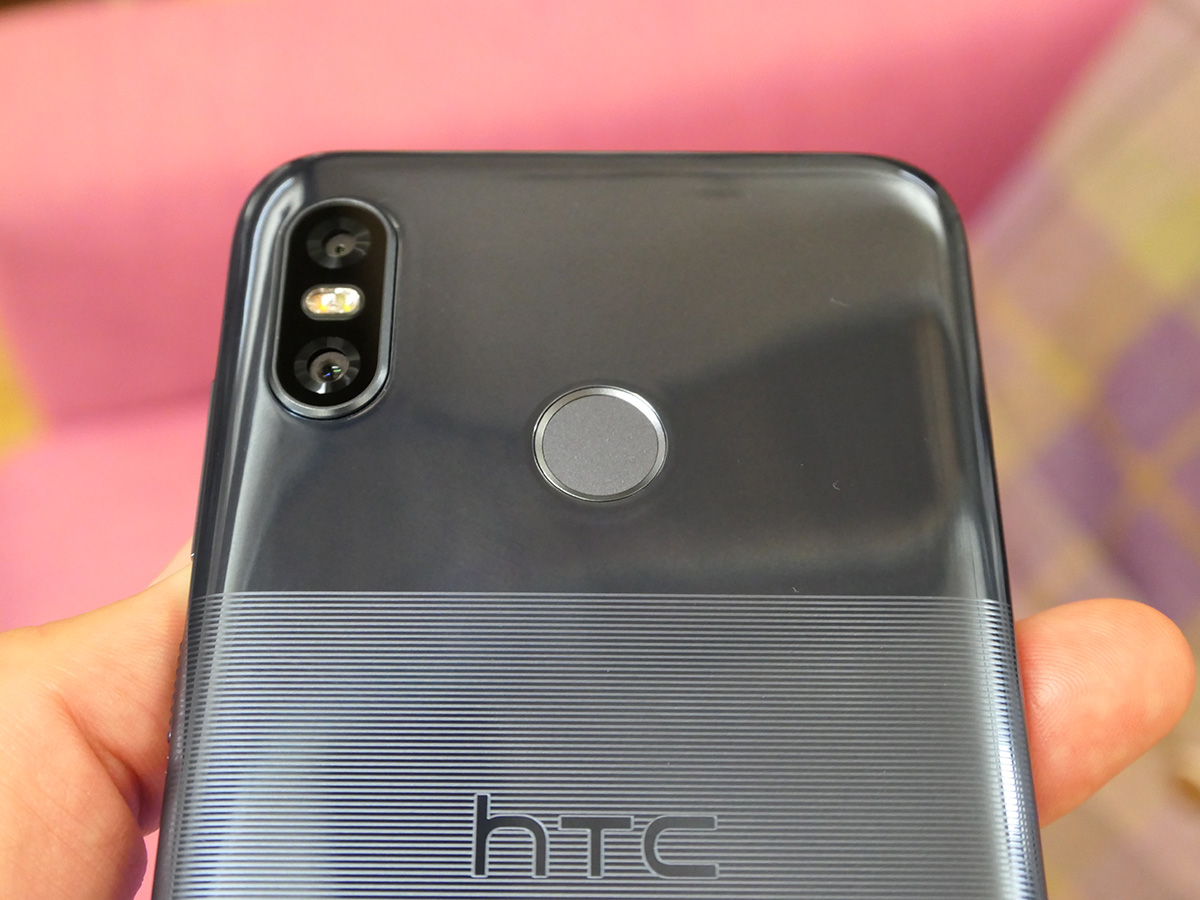 The U12 Life has dual rear cameras – and why not? HTC pioneered the twin camera feature years before it was fashionable, after all. Still, it's impressive to find on a mid-ranger all the same.
The main camera offers 16MP sensor (1/2.8in) with an aperture of f/2.0 to offer decent performance in low light, while the secondary camera has a smaller sensor – a 5MP, 1/5in offering with a still-respectable f/2.2 aperture.
The two cameras can tag team to produce the ever-fashionable bokeh effect, while the larger of the two sensors can shoot 4K video at 30 frames per second or, for smoother footage, full HD at 60fps.
Selfies are covered off by the 13MP camera on the front, which also has an aperture of f/2.0 and boasts an LED flash. Most selfie cams use the display to lighten up murkier settings, but an LED flash should make for better, more consistent results.
Considering this is a glass-backed phone, it must have wireless charging, I hear you say. Well, no, that's not the case, but it does come with a 2amp, 5V charger in the box for boosting the charge from zero to full in under an hour. Around 47 minutes in fact. Which is pretty darn fast.
If your senses perk up when you hear there's a dual-sim capability in a smartphone, but promptly perk down again when you learn it's not for your country, take note: the HTC U12 Life will have dual-sim capability everywhere. Handy for when you're abroad and want to use a local sim for data and calls at your destination to minimise roaming costs.
Display: What, no notch?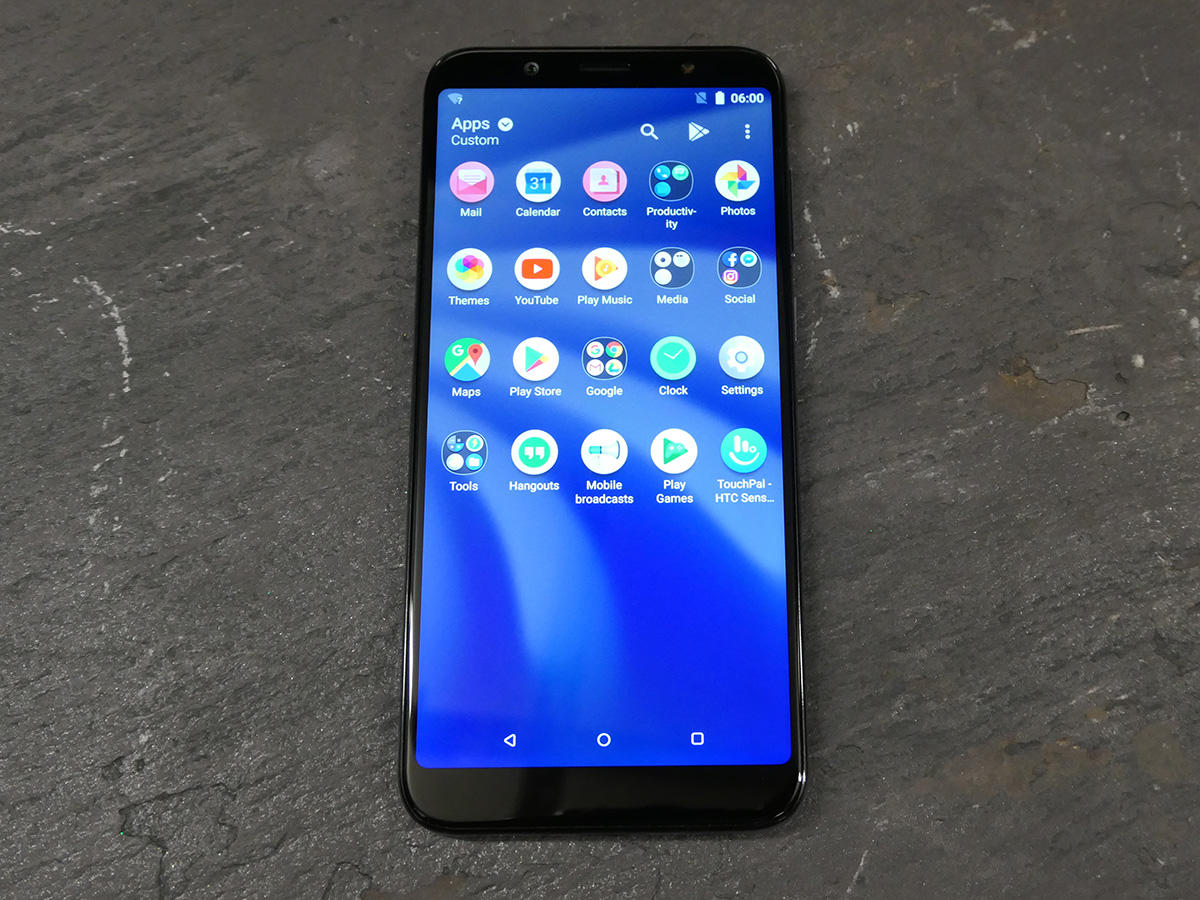 Wake the HTC U12 Life and you'll spot something different from many smartphones: there's no notch, as there is on the iPhone X and others. HTC believes that notches are great if all you're concerned about is screen-to-body ratio but less good when it comes to reading text or looking at photos, for instance.
So, HTC has gone for a phone front with plenty of screen – a 6in display with an 83 per cent screen to body ratio, since you ask.
But it's a full rectangle, with gently curved edges, though the forehead and chin on the phone are pretty minimal.
The screen display technology, stat fans, has switched from regular IPS LCD to LTPS LCD. That stands for Low-Temperature Polycrystalline Silicon (but you knew that, right?) and it's the first time HTC has used it.
It's the kind of screen that saves battery burn compared to regular LCD, HTC says, and has strong contrast ratios, in this case 1500:1. In practice, this is a sharp, punchy display with strong blacks and warm colours. Screen resolution is high, above 400ppi and it looks great.
The 6in display opts for the trendy 18:9 (that's 2:1) aspect ratio, which helps the phone stay comfortable in the hand despite the big screen. This is a big phone, but it doesn't feel ginormous when you're holding it.
Performance: Fast and long lasting
The HTC U12 Life has a big battery – 3600mAh in fact – which means it's almost as big a cell as in the new, high-end Samsung Galaxy Note 9. This phone has a slightly smaller display though, not to mention a less power-hungry processor, so it's no surprise the U12 Life promises very decent battery life.
So good, in fact, that HTC reckons you can browse the web on 4G for up to 12 hours between charges. Although you might want to consider a walk outside if you're managing that much screen time.
Performance speeds come from Qualcomm Snapdragon 636 processor, which is octa-core, 64-bit chip. HTC claims that this means it beats the benchmarks set by last year's HTC U11 Life hands-down, though this year's flagship U12+ is obviously a much faster machine still.
Incidentally, it runs Android Oreo 8.1, though this is not part of the Android One offering found on many phones. It uses HTC Sense, the company's own UI, and a rather good take on Android.
Finally, it comes with 64GB of storage, a removable SD memory card slot and a decent 4GB of RAM.
HTC U12 Life first impressions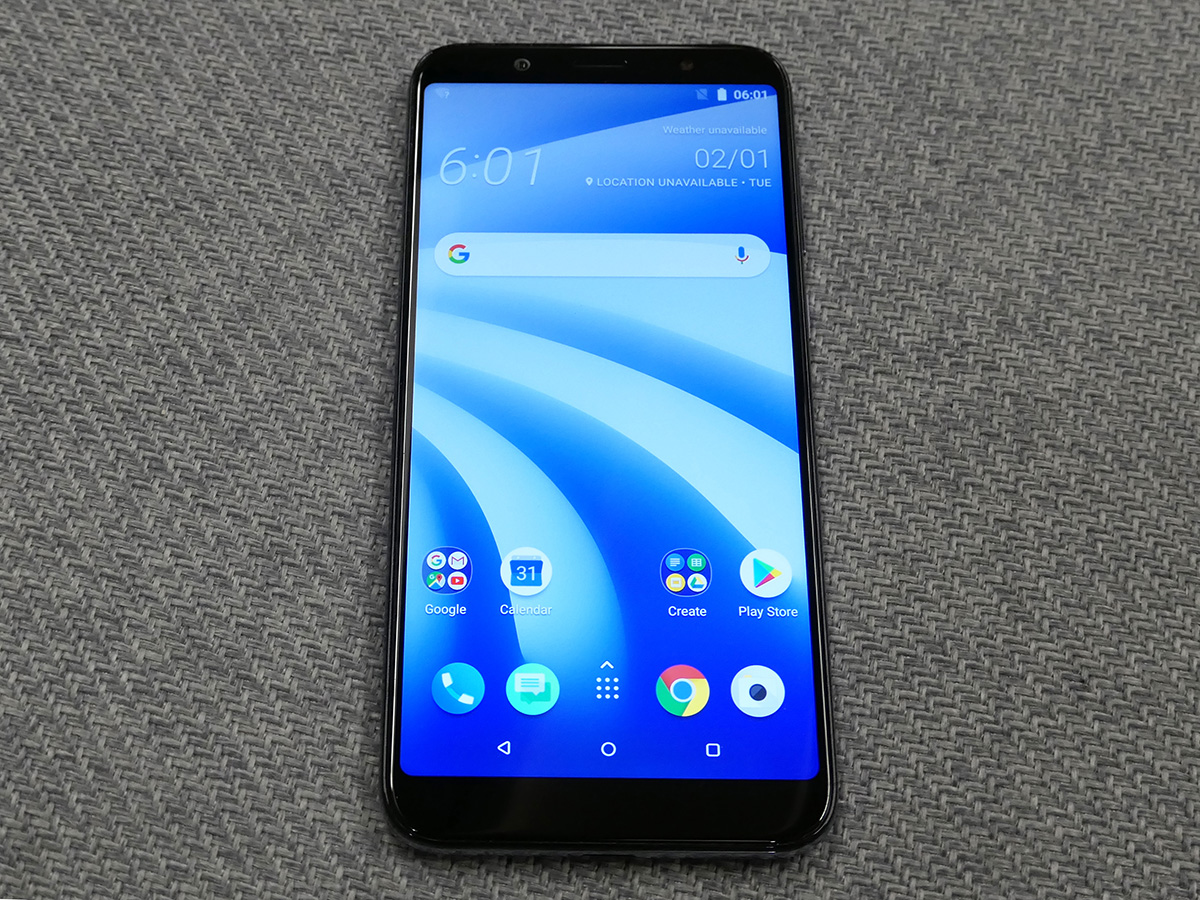 The HTC U12 Life is a very classy-looking phone with a lot going for it.
If it lives up to the specs and performs as it looks like it might, it'll be a very keenly priced mid-range handset that could give the likes of the Honor 9 a run for their money.
Extras like dual sim, twin cameras, a selfie camera with LED flash and traditional headphone jack make up for the lack of HTC's squeezy Edge Sense technology and the fact that you'll be regularly polishing the prints off the back of this gleaming handset.
Caught your interest? The HTC U12 Life goes on sale at the end of September, but keep an eye out for our full review soon.