Huawei FreeLaces review
Huawei takes aim at the OnePlus Bullets Wireless with Bluetooth earphones that are smarter than your average pair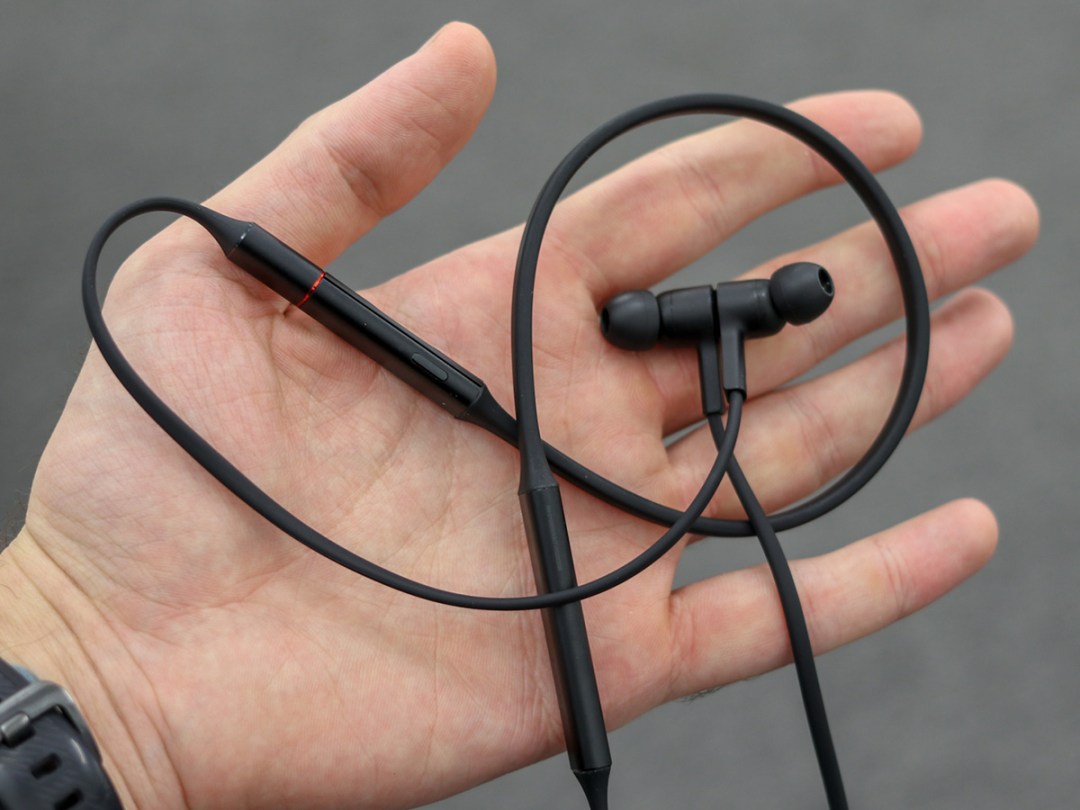 We have to clarify before we get stuck into our review, the Huawei FreeLaces wireless earphones aren't out yet, we bagged an early review pair.
The FreeLaces we tested are not running general release UK software, but Chinese general release software instead.
They don't have a UK price just yet, though the RRP is €99, roughly converted to £85, and they're expected to drop in May or June.
Having said that, our review headphones do sport final hardware, work reliably and charge from a smartphone USB-C port, so here's our review a full month in.
Killer feature: Parting of the USB-C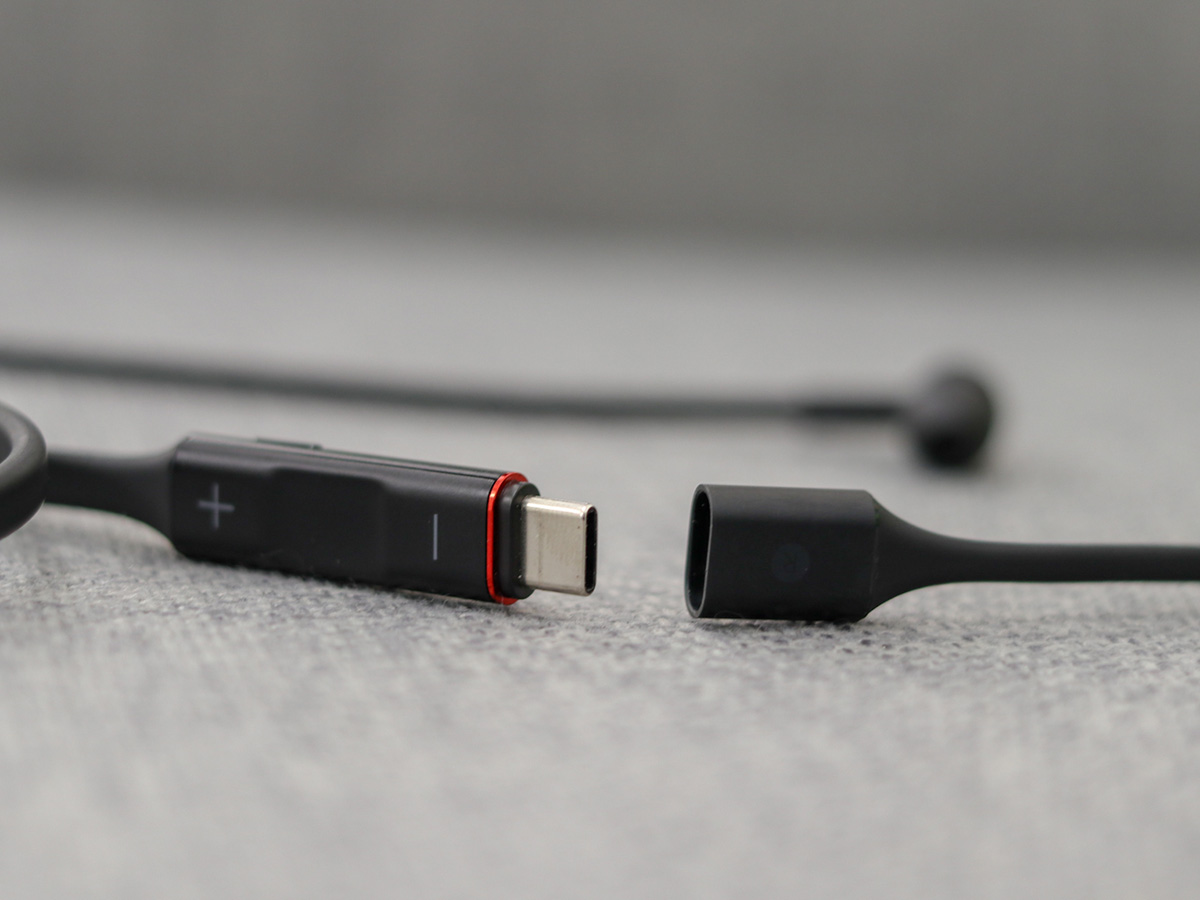 The FreeLaces look like a generic looking pair of Bluetooth in-ear headphones, just like the Jaybird Tarah Pros, OnePlus Bullets and Pixel Buds – two earbuds joined by a chord that drapes around the back of your neck.
Yank apart the right-hand side of its cable though for the earphones' party trick.
When split, a male USB-C connector is unsheathed, so the FreeLaces can plug directly into your smartphone's USB-C port (provided it has one) in order to pair and even charge.
The novelty factor of the FreeLaces is real – every time we pulled them apart the sense of satisfaction we gleaned from the experience was palpable, and that part of the design is also incredibly useful, saving us from tunes-free commutes on multiple occasions.
Design: No complaints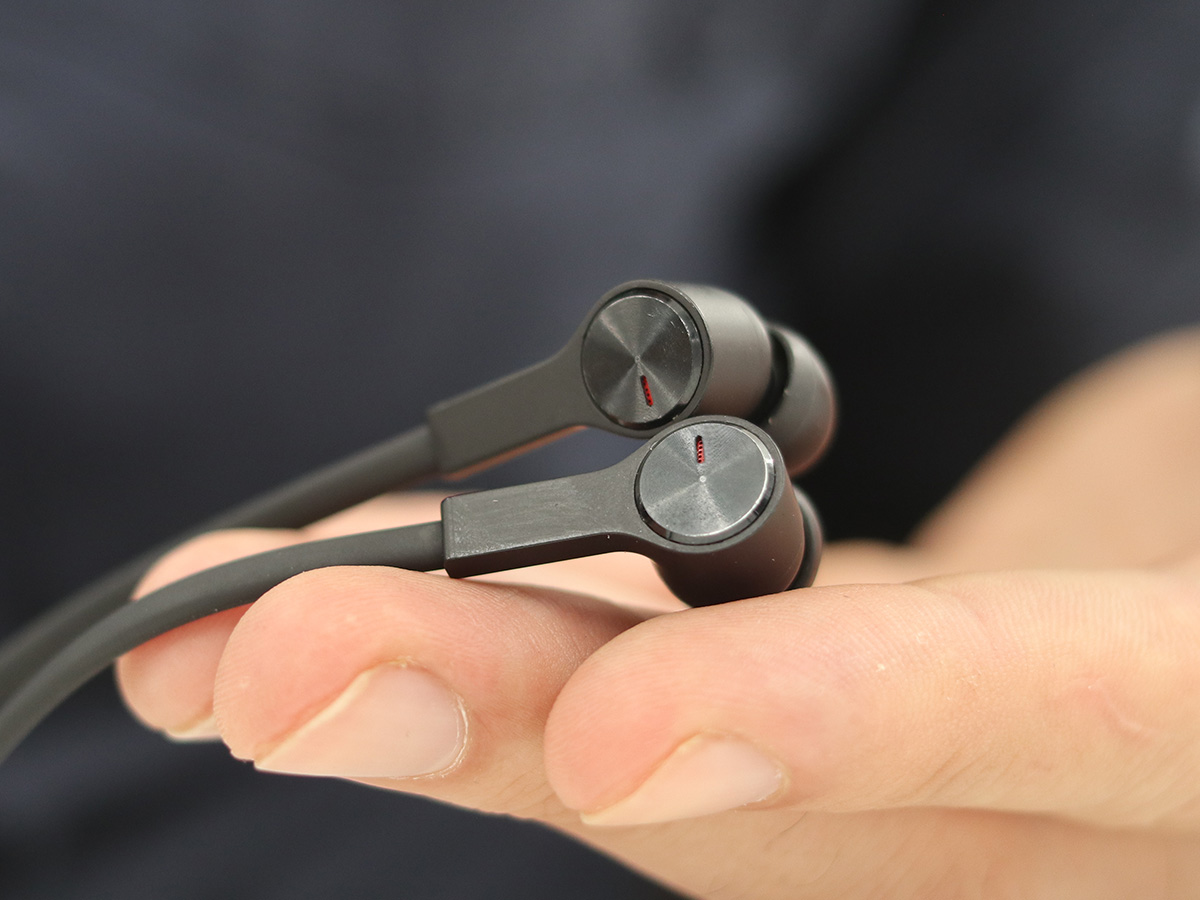 Stepping back a couple of steps though, the earphones themselves look generic when in neck strap guise. Each earbud has a metal disc on its outside, which reflects light kind of like a CD. They look premium and feel well made.
The buds themselves are pretty standard; you get three sizes to mix and match, which is handy. Much to our dismay, there wasn't a set of wingtips in sight – those are the pokey out bits a lot of earphones ship with to help them stay in your ears.
Making our way down the chord from the buds, each side sports a metal element – on the left side, is the battery, while on the right, the playback controls and power button.
The playback controls are excellent – no fiddly little spongy buttons to fumble across. Instead, easy to press, rich to touch metal buttons with satisfying click feedback that makes navigating tracks and adjusting volume a breeze.
The right-side metal chunk is also the component that detaches to unveil the USB-C connector, and the attaching and detaching process feels perfectly secure.
Finally, the neckband consists of a flexible metal encased in soft-touch silicone. It's comfortable and keeps the FreeLaces in place.
In-ear fit: they don't…
For whatever reason, the FreeLaces didn't stay in our ears for more than ten seconds before flopping out. Thinking it was just our ears, we messaged other reviewers, and four out of five of them had the exact same experience.
For us, at least, the situation was partly remediable. We took apart our OnePlus Bullets Wireless headphones and used the wingtips from them on our Freelaces. The result? They stayed put!
Not ideal, admittedly, but at least it meant we were able to review the earphones out and about and in the gym.
Power and pairing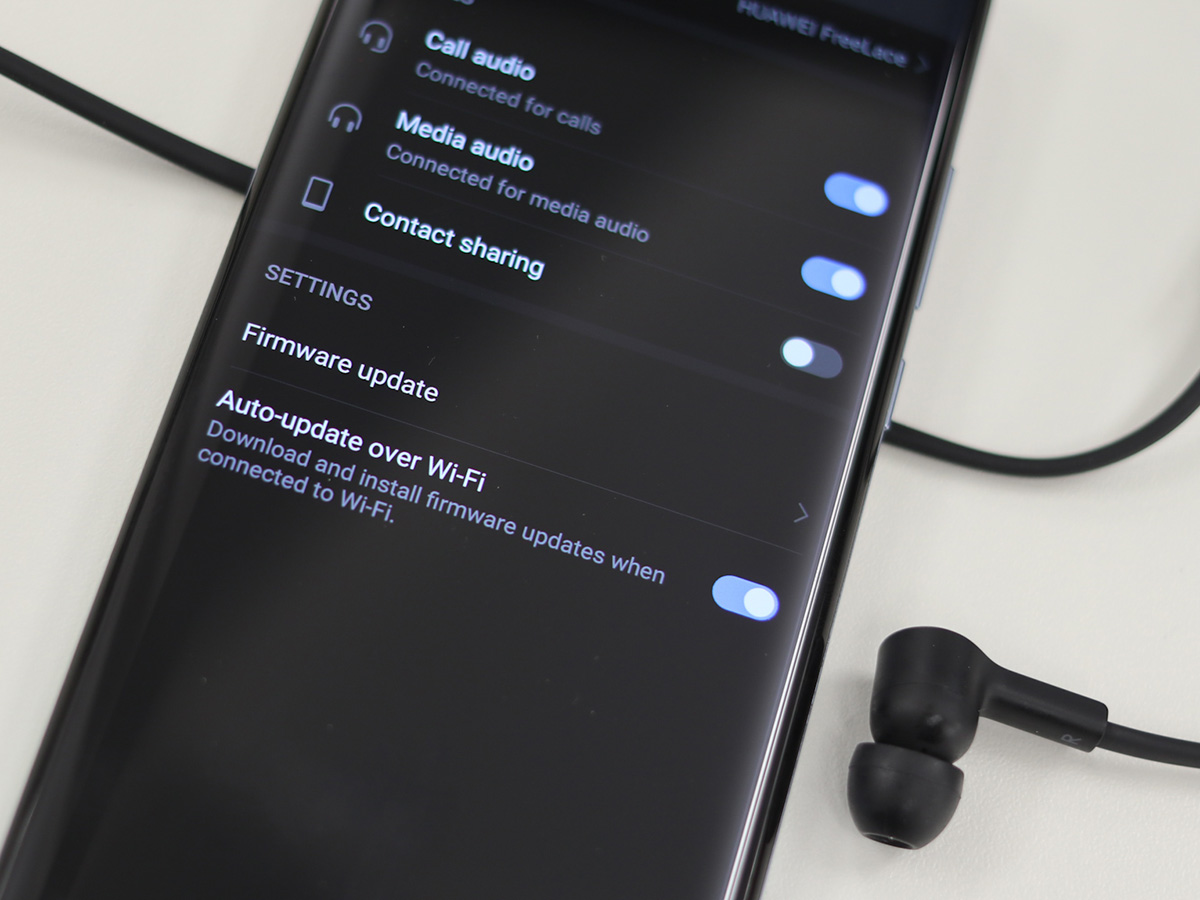 Powering off and on the Huawei FreeLaces is easy – attach and detach the backs of the magnetic ear buds.
It's an identical process to that of OnePlus' excellent Bullets Wireless earphones.
As for charging the earphones, it's a doddle; plug them into a USB-C device with reverse-charging support (USB OTG) and they'll start filling up – that includes laptops and smartphones.
Alternatively, a USB charging cable ships in the box for more traditional charging. Huawei claims five minutes of charge delivers 4 hours of battery life, and with a full charge, the FreeLaces can crank out 18 hours of playback, or 12 days of standby time.
Our real-world use fell an hour or so short when it came to playback, though much of our listening was at near max volume in the gym or on public transport, so that could explain the shortfall.
As for pairing, if you have a Huawei Phone with a USB-C port running EMUI 9 or later, it couldn't be easier. Plug the headphones in to charge, and bam, they're connected.
For devices from other manufacturers, it's much more old school – long press the power button on the side of the playback controls to activate pairing mode.
One thing that is alarming – only Huawei Phones offer advanced options for the FreeLaces, such as device firmware updates. As it stands, therefore, it's really hard to recommend them to non-Huawei users.
So-so sound
The FreeLaces just about sound as good as we'd expect them to, but no better.
A big part of that has to do with issues faced when it comes to the earphones' in-ear fit.
The degree to which they were secured massively impacted everything from bass strength through to clarity, and most importantly how audible they were; good fit – 7/10, bad fit – 3/10.
Provided the FreeLaces are snuggly secured, bass sounds good with a fair degree of depth to music played – though it definitely won't blow you away.
Meanwhile, at low volumes, vocals and treble border on inaudible, and when the volume is cranked up, things get a touch tinny, so it doesn't really feel like there's a one size fits all, sweet spot volume there.
The FreeLaces are perfectly pleasant to listen to day-to-day and are better than the Pixel Buds, but given the choice between these and the cheaper OnePlus Bullets Wireless and the slew of other, better-reviewed earbud options, the fit and sound quality of most of the competition leaves the FreeLaces in the dust
Huawei Freelaces Verdict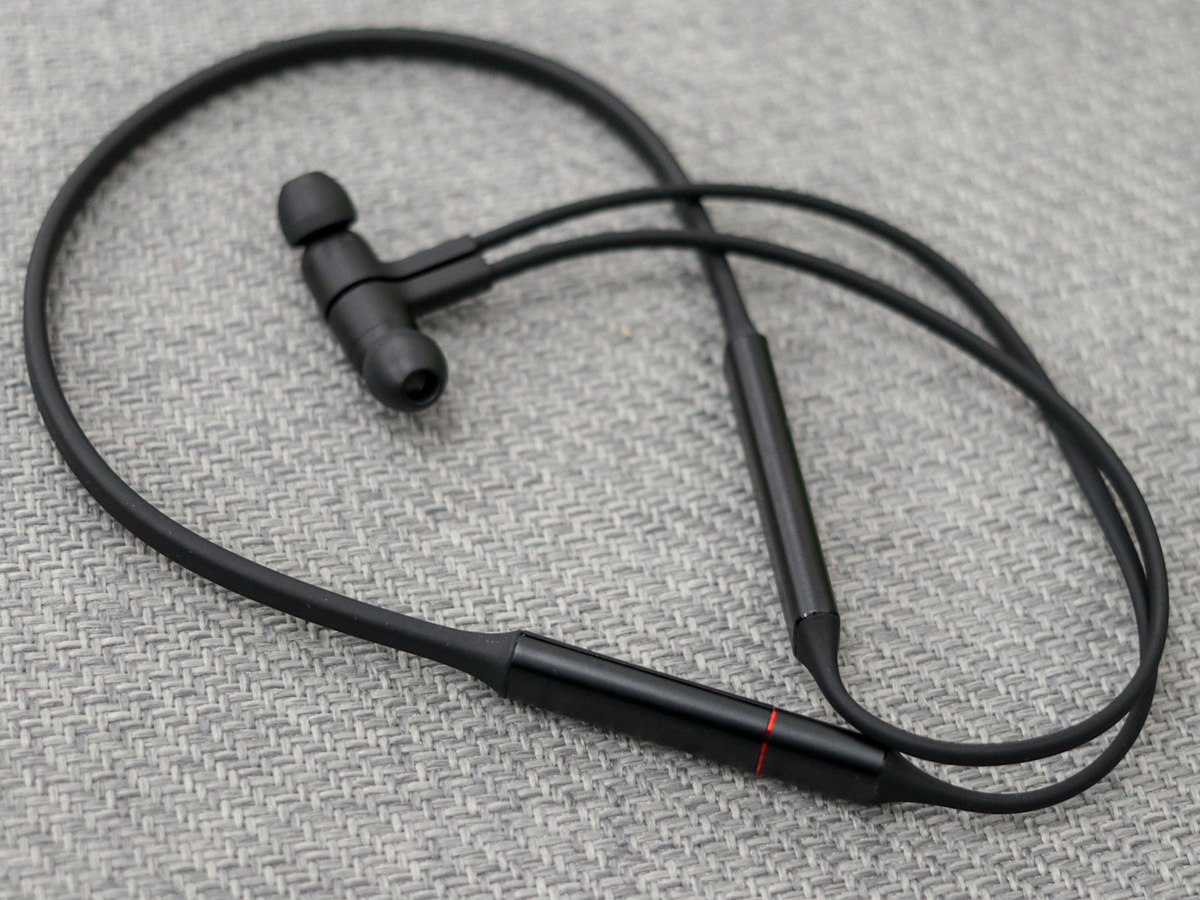 The FreeLaces are very cool from a design and innovation point of view, thanks to their nifty charging mechanism. They also look and feel seriously premium – but that's about all that's good about them.
The sound quality is lacking, the in-ear fit is really poor – consistently so amongst most reviewers we've sense checked our experiences with, and they are very picky when it comes to hardware they play nicely with from a software update point of view.
When excellent, wire-free buds like the RHA True Connect are available if you can stump up a bit of extra cash, not to mention superior, cheaper wired Bluetooth options like OnePlus' Bullets Wireless, we're very hard-pressed to recommend the FreeLaces; after all, what good are super smart earphones if they don't fit and sound a bit meh?
Stuff Says…
Great idea that falls short where it matters the most – sound and in-ear fit
Good Stuff
USB-C smartphone charging works great
Premium design
Bad Stuff
Poor in-ear fit
No wingtips included
Limited functionality for non-Huawei phones