Huawei Mate X2 review
Your flexible friend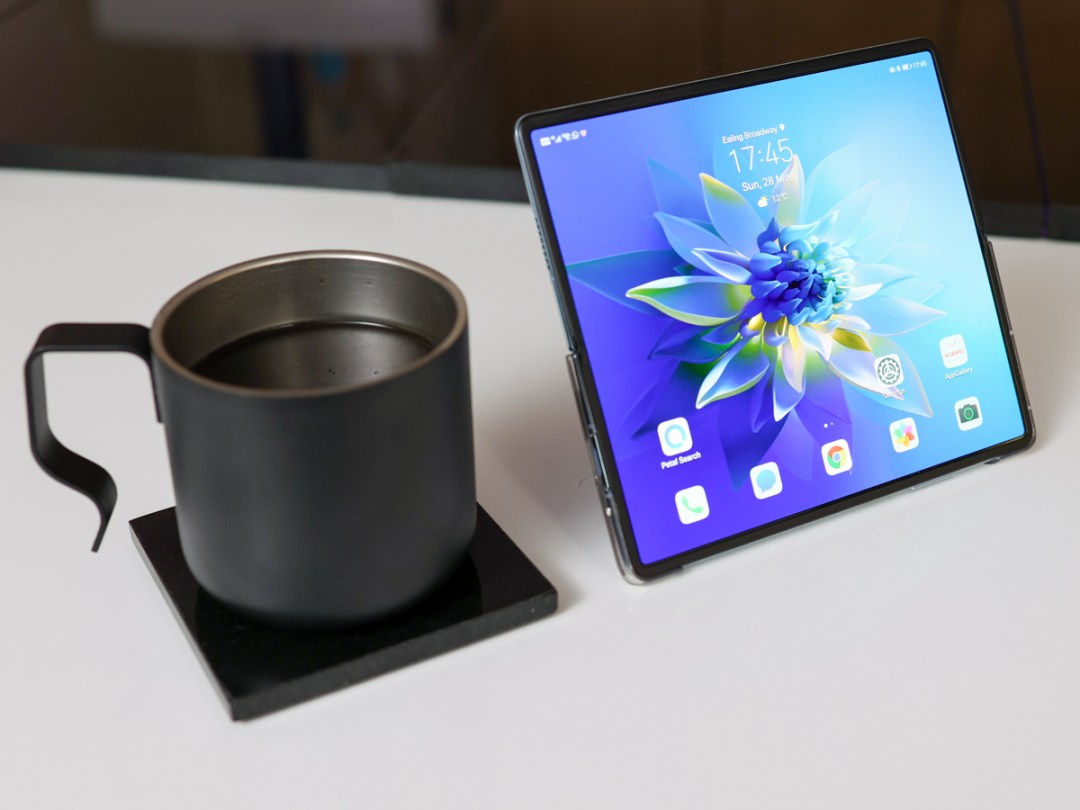 It's a fold war and Huawei's taking no prisoners with its Mate X2, copying Samsung's flexible phone styling and bettering its weapon of choice, the Z Fold 2 with bigger screens, better cameras, and a fancy kickstand case in the box.
Huawei's folding phones have historically folded one way, and Samsung's have folded another. Both the Huawei Mate X and Mate Xs feature just one bendy 8in tablet, screen, which wraps around when folded. Samsung, with its Galaxy Fold and Z Fold 2 opted a different route, using two screens: one inward folding screen, and another fixed outer screen.
Samsung's Z Fold 2 has been the finest example of foldable hardware to date, but on paper, now that Huawei's tweaked its design, boosted its specs, and packed an awesome accessory in the box, Huawei seems to have edged ahead with the Mate X2.
But with no release confirmed outside China, no Google app support for Huawei phones available anywhere in the world, and a through-the-roof price tag, should you really be taking the Mate X2 seriously right now?
Design and screens: Simply the Best (foldable hardware)
Open the Mate X2 box, and an unfolded slab of tech proudly faces you. The slender sliver is just 4.4mm at its thinnest point when in tablet state. Pull it out, fold it along its prominent spine of a hinge, and the gadget morphs from a thin tablet into a chunky smartphone. It feels premium, with smooth glass around the back curving into a polished metal frame, sitting comfortably in the hand despite being weighty.
We're using the blue X2, but it's also available in pink, black and white. Sticking with the theme of colours, and after a deeper dive into the phone's box, you'll find the phone's super-smart kickstand case. Huawei calls it a Flipstander, but don't be thrown by its whacky name; the great-looking case is a game-changer.
Showcasing colour-matching vegan leather, and a spring-loaded kickstand, it adds stacks of good-looking utility to the foldable, propping it up at two angles whether in tablet or smartphone mode.
The front screen of the Mate X2 is supremely usable. While the Galaxy Z Fold's front screen was tiny, and the Z Fold 2's was much better but too narrow with its 25:9 aspect ratio, the Mate X2 strikes an excellent balance at 21:9. This means you'll seldom be forced into using the Mate X2's tablet screen because the front screen doesn't cut the mustard.
When it's time for a tech flex, unfold the Mate X2 and the 8in tablet with its 2200 x 2480 OLED screen shines. With its size and 413 pixels-per-inch (PPI) pixel density, it's larger and sharper than the 7.6in, 373PPI Galaxy Z Fold 2, though its 90Hz refresh rate isn't quite as smooth as Samsung's 120Hz foldable.
After a week of use, nothing about the Mate X2 left us too concerned about wear and tear. The flexible screen is plastic, but given it's protected most of the time (when the phone's shut), it seems much more durable than the exposed flexible screen on the Mate Xs. We'd go so far as to say, Huawei's created the best foldable phone from a hardware point of view, but can the rest of the phone measure up?
Camera: Near, far, wherever you are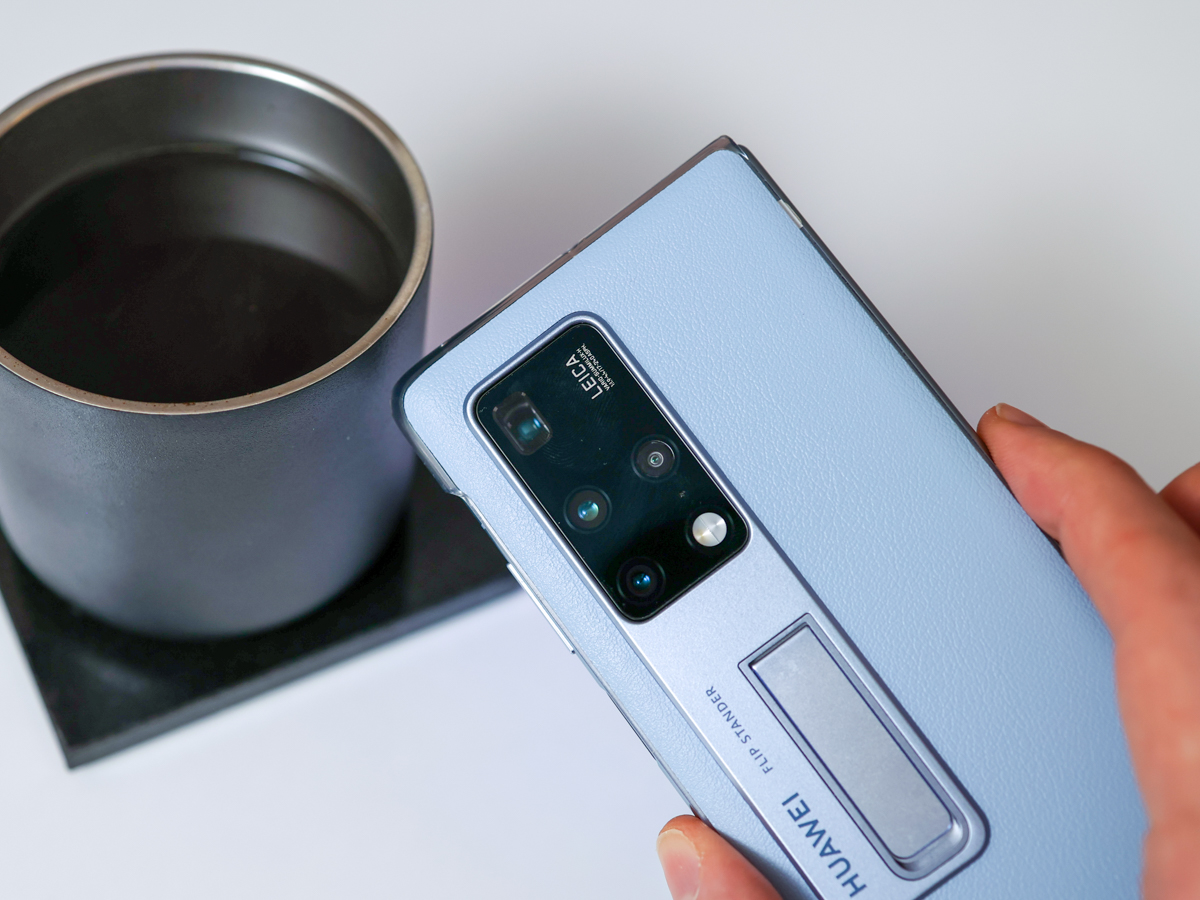 Historicaly, foldable phone cameras always play second fiddle to those big, bendy screens. The Mate Xs and Z Fold 2's shooters are good, but neither sport the kind of class-leading zooms you'll find on phones like the P40 Pro Plus or Samsung's Galaxy S21 Ultra. All that changes with the Huawei Mate X2.
With a 50MP main camera — the same as found on the excellent Mate 40 Pro, Huawei's Mate X2 delivers the goods, with fantastic detail, white balance and dynamic range captured in photos, even when lighting isn't ideal. While the main camera can focus quickly, and close up, if you want macro shots, the Mate X2 defers to the 16MP ultra-wide camera. While white balance doesn't always match that of the main camera, the ultra-wide is nevertheless impressive, grabbing more detail throughout its focus range than much of the competition.
Where the Mate X2 really puts other foldables to shame is that zoom though, or should we say, those zooms. The phone sports not one, but two telephoto cameras, one with a 3x equivalent zoom, and the other with a 10x equivalent. For the camera nerds, the Mate X2 can go from 17mm ultra-wide through to 240mm — mighty. In low light, Huawei's photos are some of the best you'll be able to capture from a smartphone. Even in automatic mode, the Mate X2 activates a long exposure, and pieces together details. The result is a characteristically-Huawei style photo; a detailed shot, with nuance in the shadows, and minimal over-exposure in high-contrast areas.
Video on the Mate X2 is shot at 4K resolution, up to 60fps; looks steady, sharp, and copes respectably in dim scenes. Meanwhile, selfies are captured at 16MP using the phone's outer display selfie camera, or you can opt to use the main camera when the phone's unfolded. Huawei toes the line between flattering and realistic well, while the phone's front-camera portrait mode is one of the most accurate we've used. The result is a new foldable camera phone champion across the board.
Performance: Sure, it's fast; but can it run Google?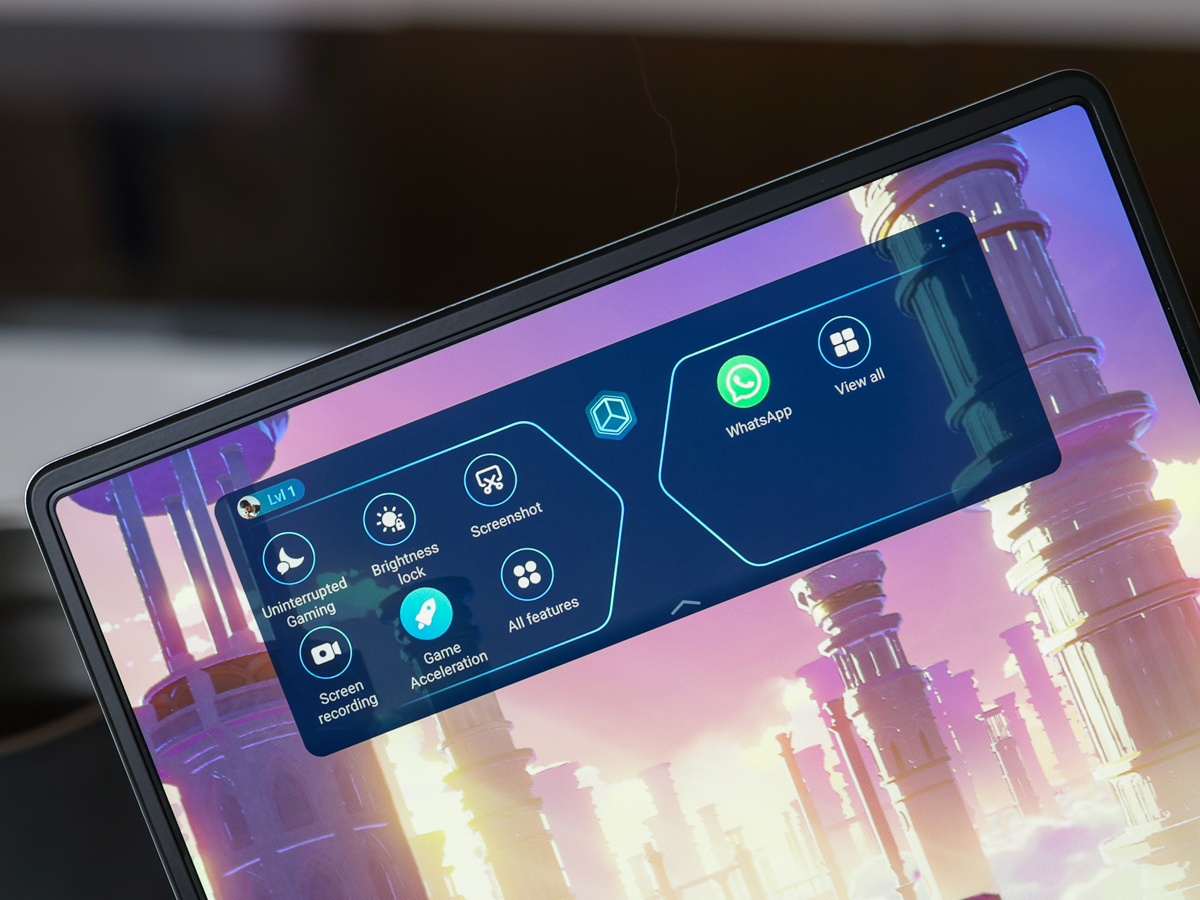 The Mate X2 is only available on import from China at the time of writing this review. That said, the app experience is identical wherever you buy a Huawei phone today, given the Google ban, which came into effect in 2019. In turn, for anyone living in the UK, US, or other western markets, Google's services – Docs, Drive, Maps, Play Store, and YouTube to name a few, won't work through their applications. Out of the box, therefore, Huawei's software and performance may be slick, but there's more to consider than with any other smartphone from an app-support point of view.
There are some quick wins when you set the phone up. With Huawei's pre-installed Phone Clone tool, most apps will transfer over from your old phone pain-free. Next, Petal Search is a Huawei tool for scouring third-party app stores like APK Mirror to get new apps onboard. That said, some apps just don't work properly, like HBO Max and Uber/Uber Eats. WhatsApp backups are also saved to Google Drive, for example – so you can use the chatting app, but you'll be starting your chats from scratch. While Google Play Games dependent titles won't work or offer cross-device game saves, Genshin impact plays back smoothly at maximum graphics settings on the Mate X2.
Day to day swipes and taps are smoothly registered too, and the phone supports handy multitasking options, with split-screen app support, as well as a floating window view – perfect when unfolded and working away on a big screen. While Google Docs don't work, Microsoft's apps do, so hooking the Mate X2 to a keyboard and mouse, firing up Microsoft Word and living your best foldable work life is still an option.
The Mate X2 benchmarks better than a Snapdragon 865 phone like the OnePlus 8, but worse than the latest flagships with Snapdragon 888s. It also features 8GB RAM, and serves up either 256GB or 512GB storage. With an ample 4500 mAh battery, 55W fast wired charging, though no wireless charging, while the Mate X2 lasts all day and powers up quickly, the lack of wireless charging holds it back from packing literally every smartphone bell and whistle going.
Huawei Mate X2 verdict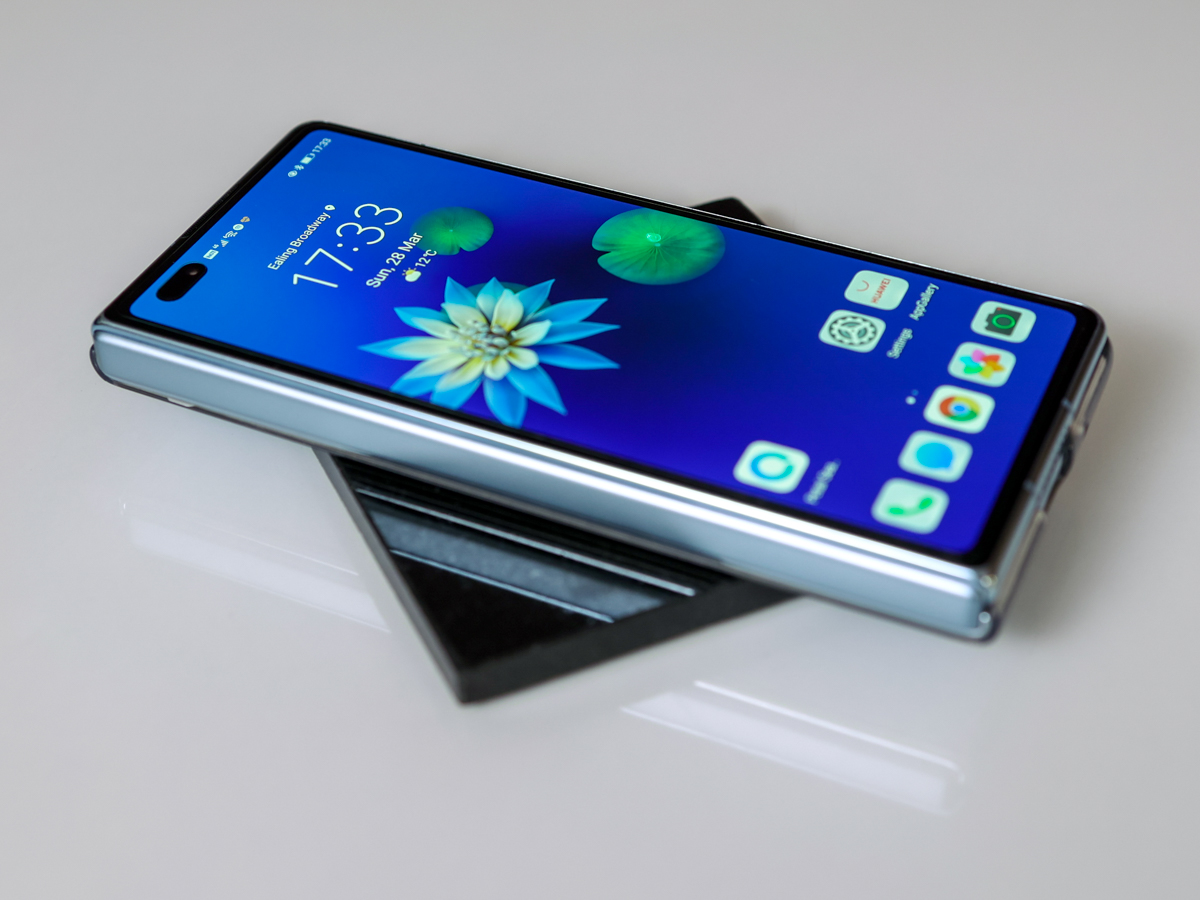 The Huawei Mate X2 is a seriously special phone. It proves that foldables are indeed awesome, and can be durable enough to handle the real world while delivering a killer user experience. The Samsung Galaxy Z Fold 2 went part-way to making that point, but with a camera and front display that fell short compared to other flagships, the Mate X2 takes the final steps to foldable greatness.
At least, it would, if there were no crippling Google limitations holding it back. Between its price on import of around £2,000, the fact it hasn't been announced outside China, and the phone's lack of Google support, the Mate X2 remains an incredibly niche smartphone that we don't recommend you pick up unless you don't rely on Google, and do have stacks of cash lying around.
Despite this, it's still an important landmark in folding screen tech, and something of a crystal ball as to what we can expect from the likes of Samsung, OPPO, Xiaomi, and perhaps even Apple in the not too distant foldable future.
Tech specs
| | |
| --- | --- |
| SCREEN | Unfolded: 8-inch, 2200 x 2480 OLED 90Hz Folded: 6.45-inch 1160 x 2700 OLED 90Hz |
| CPU | Kirin 9000 |
| MEMORY | 8GB RAM |
| Camera | CAMERA 50MP primary + (16MP ultrawide, 12MP 3x zoom, 8MP 10x zoom) |
| Storage | 256GB on-board, Nano memory expansion |
| Operating System | Android 10 |
| Battery | 4500mAh |
| Dimension | Unfolded: 161.8 x 145.8 x 8.2mm Folded: 161.8 x 74.6 x 14.7mm |
Stuff Says…
A fantastic example of foldable phones done right, the Mate X2 combines best-in-class hardware with noteworthy software limitations
Good Stuff
Fantastic design
Stellar cameras
Kickstand case in the box
Bad Stuff
No Google services
No wireless charging
Expensive