Huawei MateBook 13 hands-on review
Huawei takes aim at Apple's most popular laptop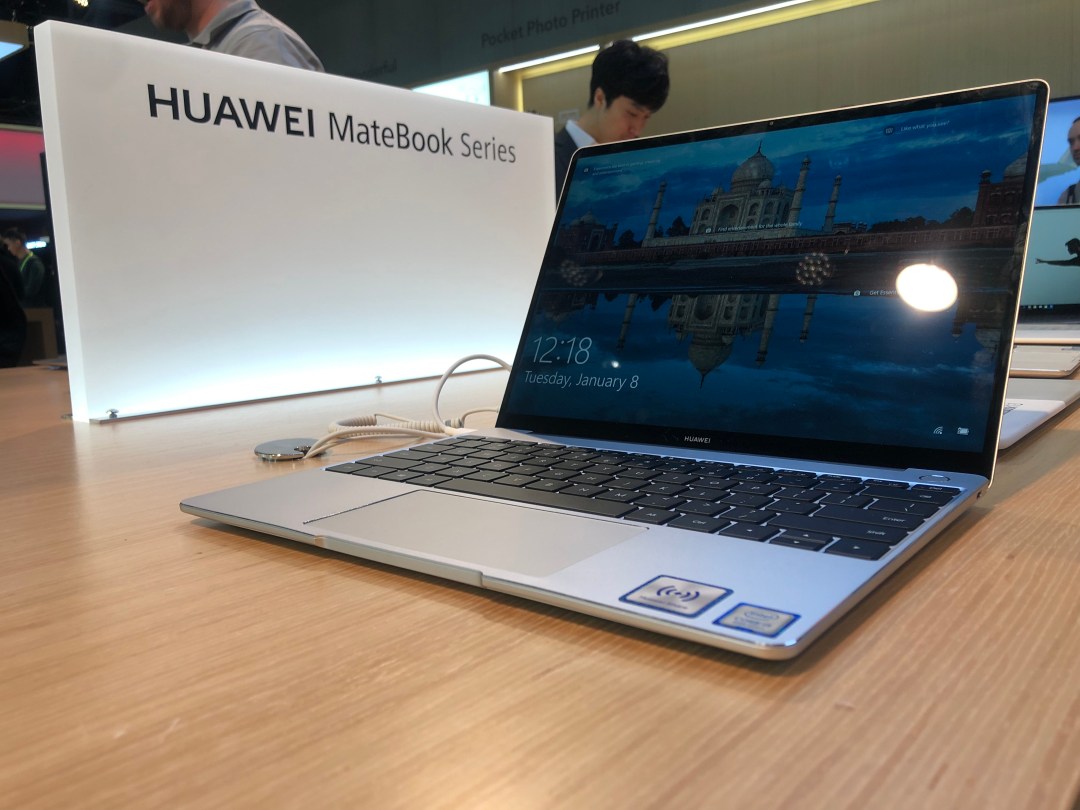 "You come at the king, you best not miss."
Well, Huawei's MacBook Pro-rivalling MateBook X Pro didn't miss, despite the Chinese brand still being a relative newcomer to the laptop game.
In fact, we liked it so much that we boldy declared it 'the Windows-powered Apple alternative people have been waiting for' in our review. Better readjust that crown, Tim Cook.
But it's not just the power users that Huawei wants to attract. Its latest lappy, the MateBook 13, is ready to take on the recently updated MacBook Air, and in the US at least it'll cost a decent whack less.
It didn't matter that we were abruptly shoved aside after just a few minutes with the notebook at CES – that's all we needed to know that it's going to be one of the standout backpack-friendly computers of the year.
Design: Metal gear's solid
The MateBook 13 is supposed to sit somewhere between the MateBook D and the MateBook X Pro, but in the hand it definitely feels like it's on the premium end of the spectrum.
Were it not for the smaller size, it looks pretty much indistinguishable from the X Pro, with the same aluminum design and sandblasted finish. It's just slightly thicker than its big bro, but still thinner than the MacBook Air 2018, and feels more than sturdy enough to throw in and out of a bag. Clocking in at 1.3kg, it won't weigh it down much either.
Once again, the power button located on the top right of the keyboard doubles up as a fingerprint sensor, and the device takes less than eight seconds to boot.
The MateBook 13 also features the same pleasingly clicky spill-proof chiclet keyboard as the X Pro, which is almost inarguably better to type on than the sunken butterfly keyboard found on modern MacBooks. And it's generously sized trackpad is hard to find fault with on first impression.
Compared to CES standouts like Asus' ZenBook S13, there's a bit of bezel on show. It's not enough to be unsightly though, and it means Huawei was able to move the webcam back to the top of the panel, rather than hiding it in the keyboard like it did with the X Pro. The MateBook 13 loses precious gimmick points then, but most people are going to find the positioning more practical.
You get two USB-C ports and a headphone jack, and Huawei kindly throws in a dock that includes a USB-A port, VGA, HDMI and an additional USB-C. Can't argue with that.
Screen: not an inch wasted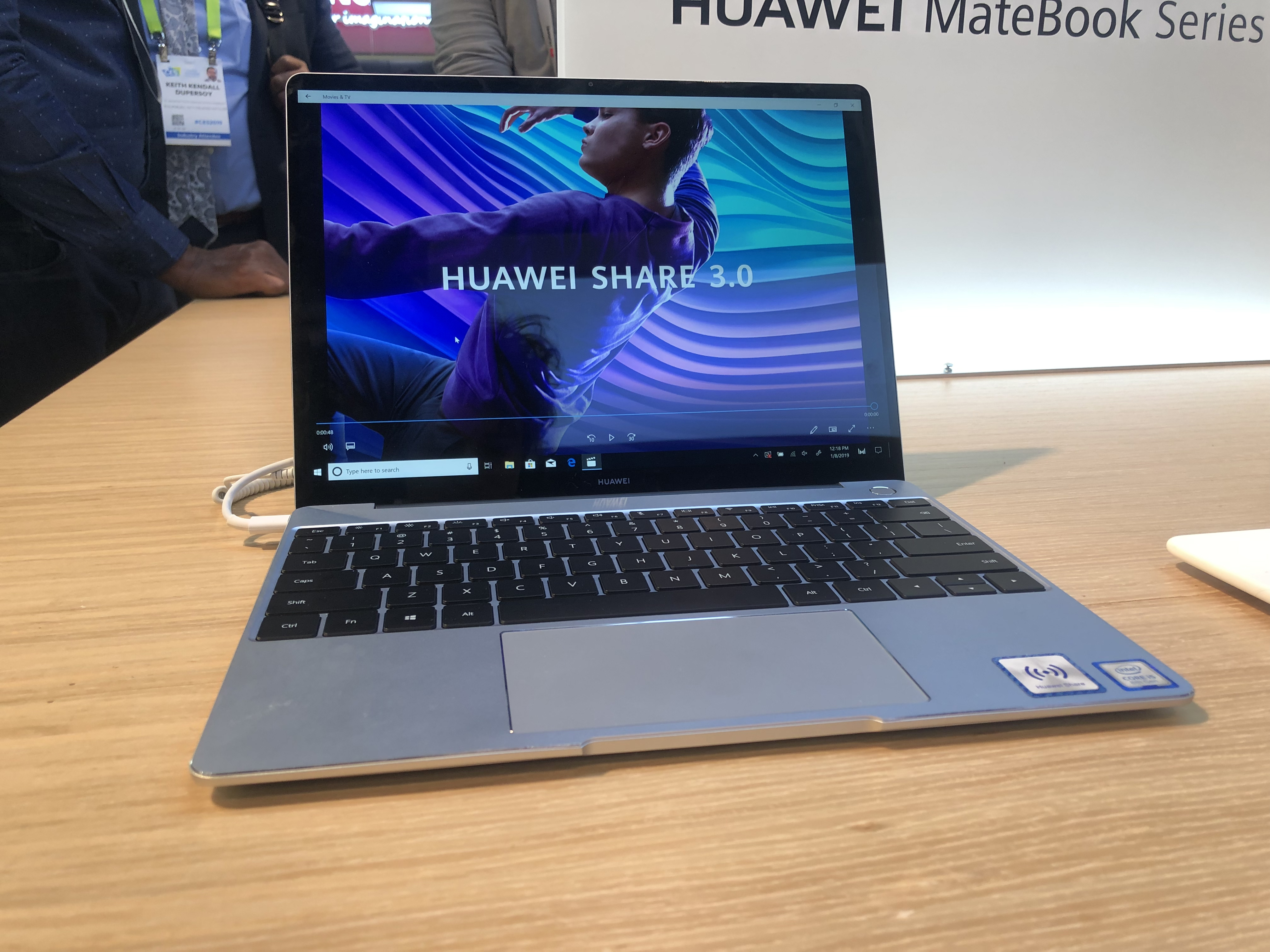 The MateBook 13 sports a 2,160 x 1,440 touchscreen display with that screenier (a word) 3:2 aspect ratio and 300 nits of brightness.
While I didn't get a chance to really put it to the test, colours looked great and there was no obvious issue with viewing angles. The 88% screen-to-body ratio might be tad inferior to the X Pro's 91%, but it still looks fantastic.
Plus, any laptop with a touchscreen can always laud that over the MacBook range. We all like jabbing things and getting a reaction.
Performance: Shark tale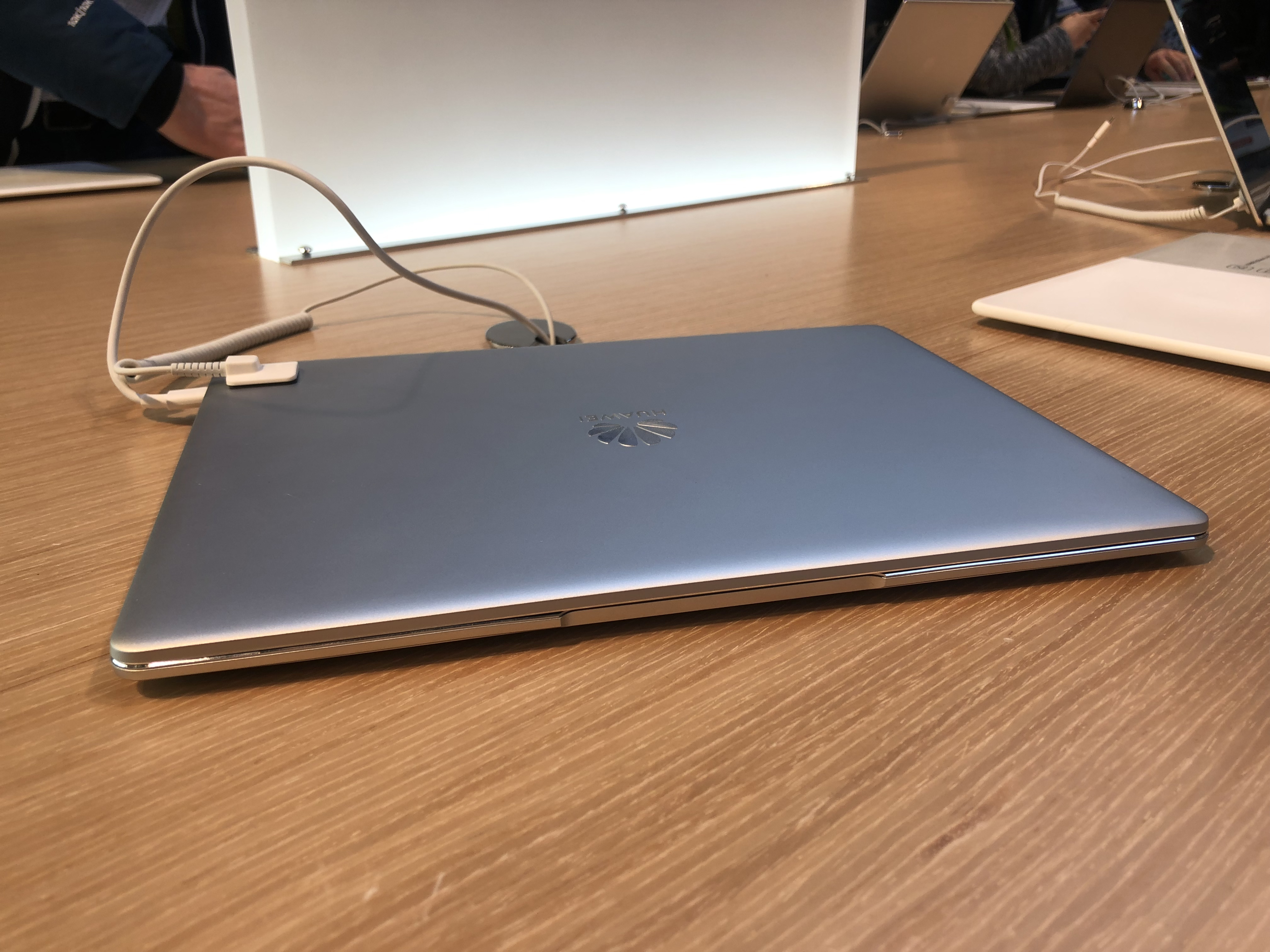 If you're buying a MateBook 13 you have two options: a $999 entry-level model with an 8th Gen Intel Core i5 processor, integrated graphics and 256GB of storage, or the $1,299 variant, which has an 8th Gen Intel Core i7, NVIDIA GeForce MX150 graphics and a 512GB SSD.
Huawei's Shark Fin 2.0 tech is designed to support the more powerful architecture. It places two fans underneath the GPU and CPU for less noise and more efficient cooling.
We weren't able to test the 10 hour battery life claim or the dual Dolby Atmos-supported speakers, but we can say that everything felt slick and speedy.
Huawei MateBook 13 initial verdict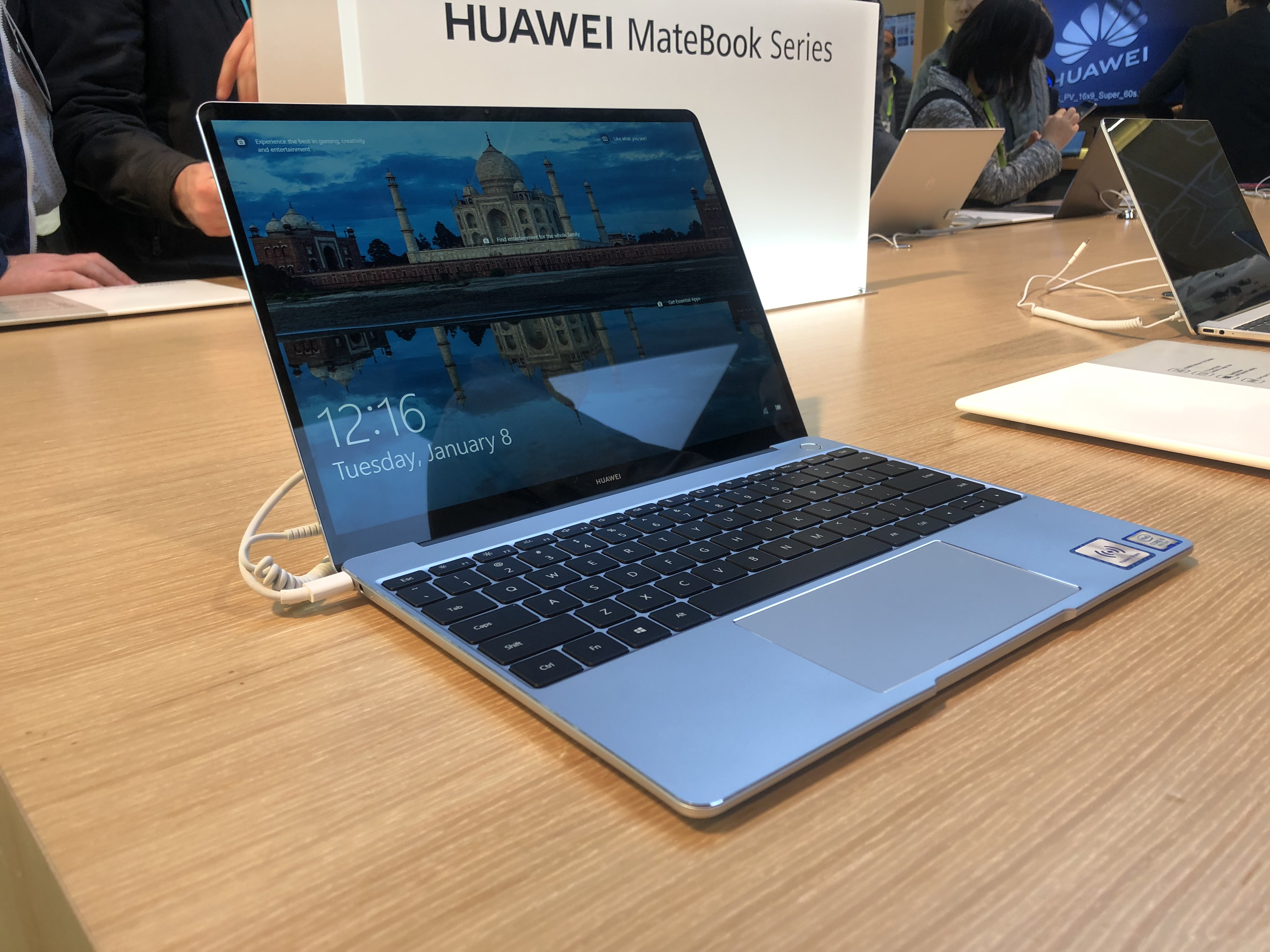 When the MateBook 13 does arrive in the UK the first question everyone will be asking is whether it's a worthy rival to the MacBook Air.
Well, it may well pip it in every important department when it comes to specs, and opting for Huawei's laptop will save you a good deal of cash too. Then it just comes down to how married you are to macOS and those little Apple touches.
We can't wait to spend a lot more time with this one.