Huawei MediaPad M2 10.0 review
A good Android tablet that's going cheap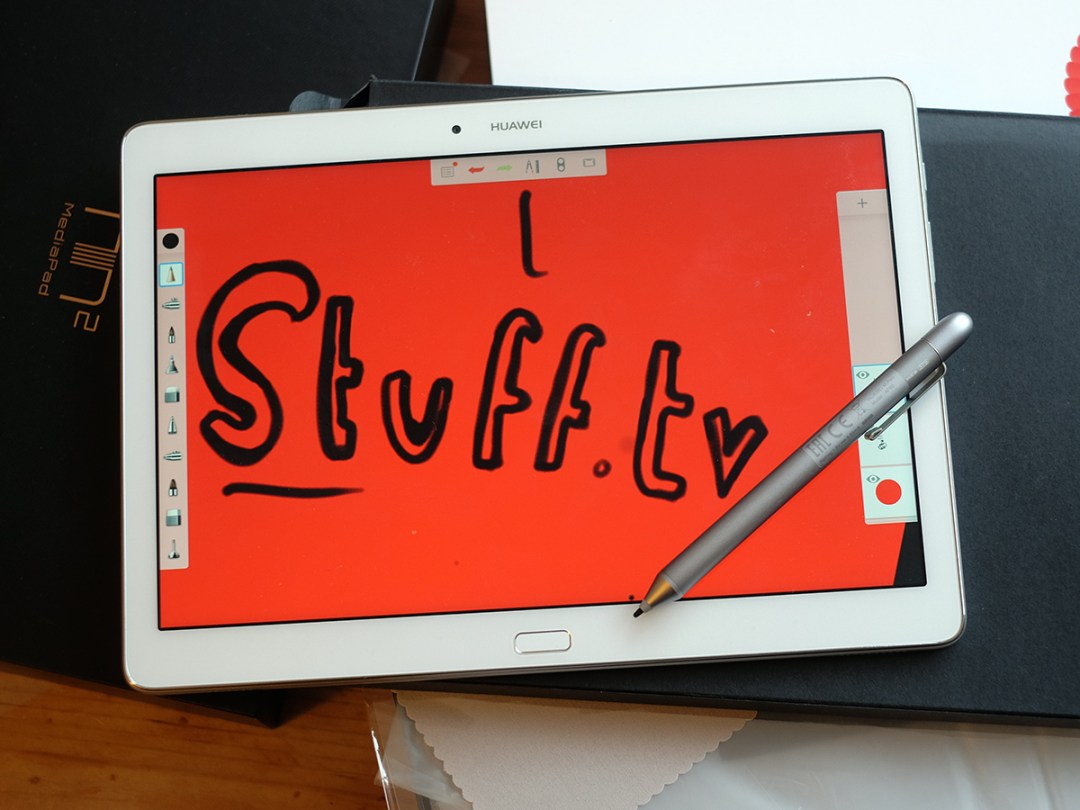 Did you know Huawei makes tablets? It has done for years actually. I don't blame you for not knowing, because they've barely made an appearance on the high street. I've yet to meet someone who actually bought one.
That's all about to change. The Huawei MediaPad M2 10.0 has broken right into the mainstream. This £249 tablet is primed for the everyday buyer, not someone who's going to import a Huawei from god-knows-where because it's a bit cheaper than an iPad or a Samsung tablet.
It's still cheaper than those big names as well. But is it cheap enough? This is a solid tablet, but a lot of you may want to spend a few quid extra on a Samsung Galaxy Tab S2 or iPad Air.
Wider than an iPad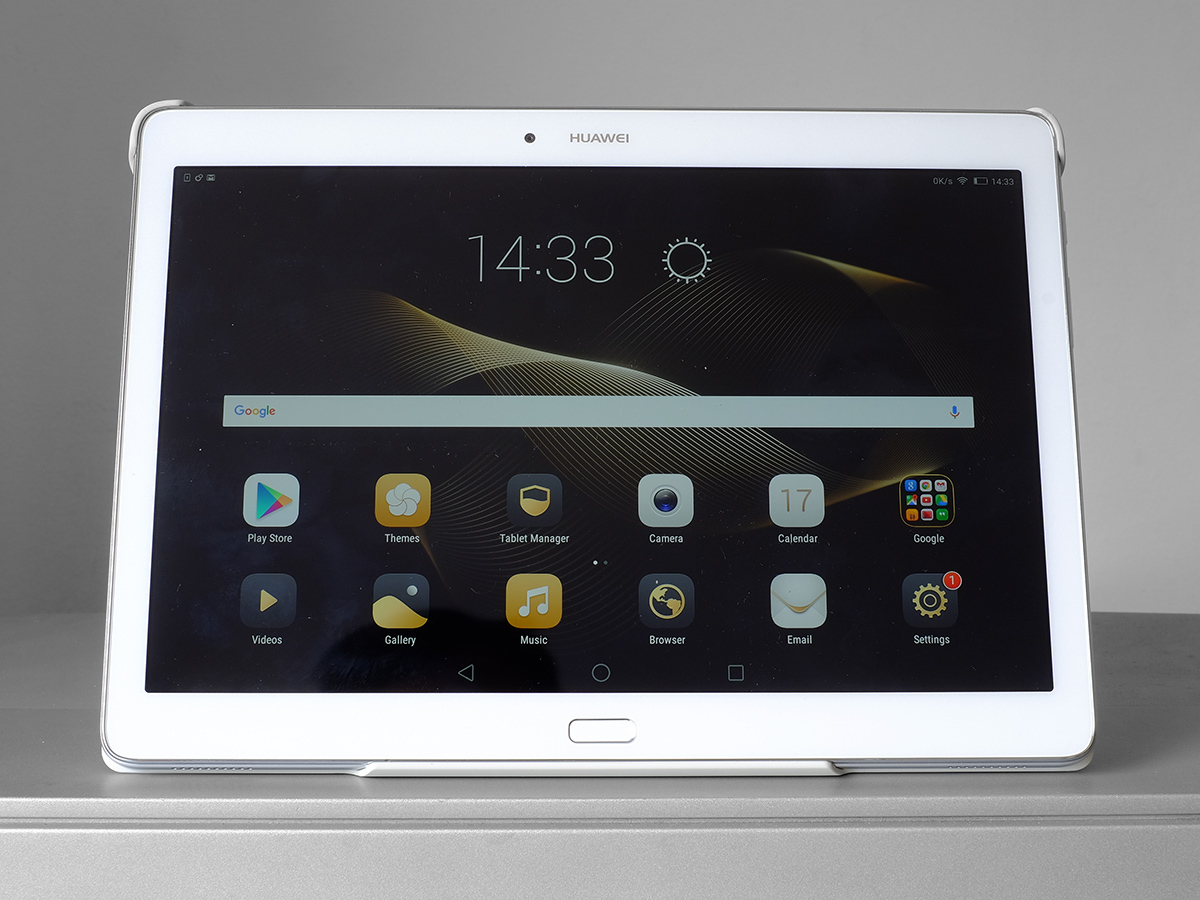 The Huawei MediaPad M2 10.0 arrives at a funny old time. Everyone's talking about how the tablet market is dwindling like a tortoise getting ready for hibernation, because we all own tablets already. Apparently.
It doesn't offer any bits of radical design to set it apart either. This is a widescreen 16:10 tablet that looks eerily similar to something you might find in the Samsung Galaxy Pro range, at least front-on. The bits of screen surround are slim, but it doesn't have the iPad-a-like boxy ratio many seem to prefer these days. There's a smaller 8-inch version, but it's still widescreen.
That exact 4:3 trend is what makes the gap into which the Huawei MediaPad M2 slips, though. It's actually more like a low-cost alternative to the iPad Pro 9.7 or Galaxy TabPro S than those companies' everyday tablets, because you can get it with a pressure sensitive stylus.
You get one of these with the M2 Premium version, which costs £329 rather than £249 but also has more storage, more RAM and a case. This is the one I'm using, but you're far more likely to stumble across the cheaper version, which is a pretty standard tablet in most respects. It's sold in much bigger shops.
The style's in the stylus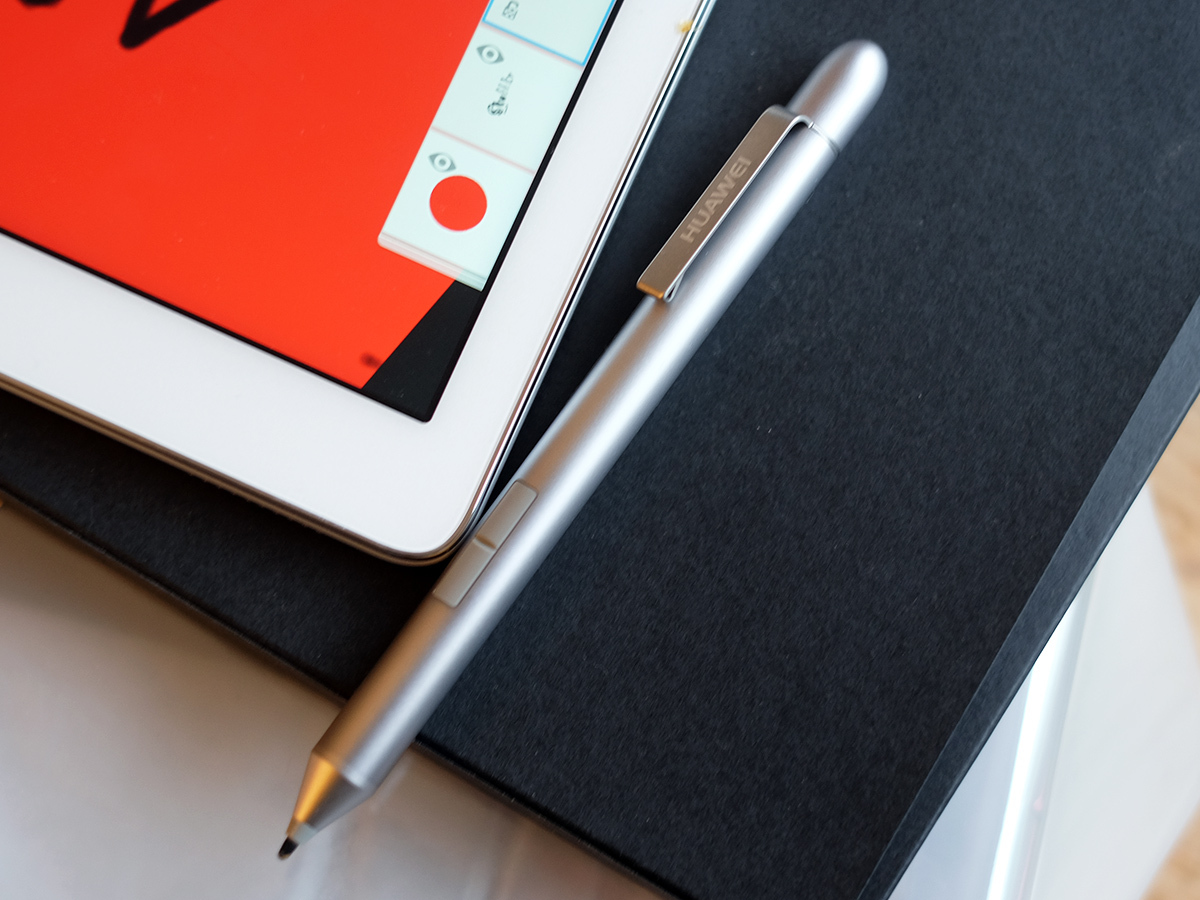 It's a shame, because the stylus is pretty neat. It is metal and feels like a normal pen bar being a bit rear-heavy thanks to the battery.
Huawei calls it the M-Pen and while it's not going to challenge the Apple Pencil, it's fun to mess around with. You can use it instead of tapping the keyboard, either drawing a line between letters Swype-style or handwriting. Unless your writing is particularly sloppy the MediaPad M2 should have no trouble deciphering your scrawl. Its software is pretty smart.
There are a couple of buttons on the pen too, and one lets you draw around anything on-screen and have the lasso'd content saved as an image.
There's a basic Bamboo note-taking app too, but where the real fun comes in is using the pen with third-party apps. I had a go with a couple of my old Galaxy Note pressure sensitive favourites, Infinite Painter and Autodesk Sketchbook, and it works just fine. Press harder and the pencil line gets darker/thicker.
Why not as good as an Apple Pencil? There's a tiny bit of delay between your movements and the results appearing on-screen and the nib is basic hard plastic rather than the softer material used in the best styluses. Higher-end nibs makes the feel a bit more glide-y, to use the technical term.
The pen is only going to apply to people willing to spend the extra on the Premium version, but it's fun to play around with. It uses a battery to allow pressure sensitivity without needing expensive hardware in the screen itself, and has a whopping 2048 pressure levels.
Prep the middle finger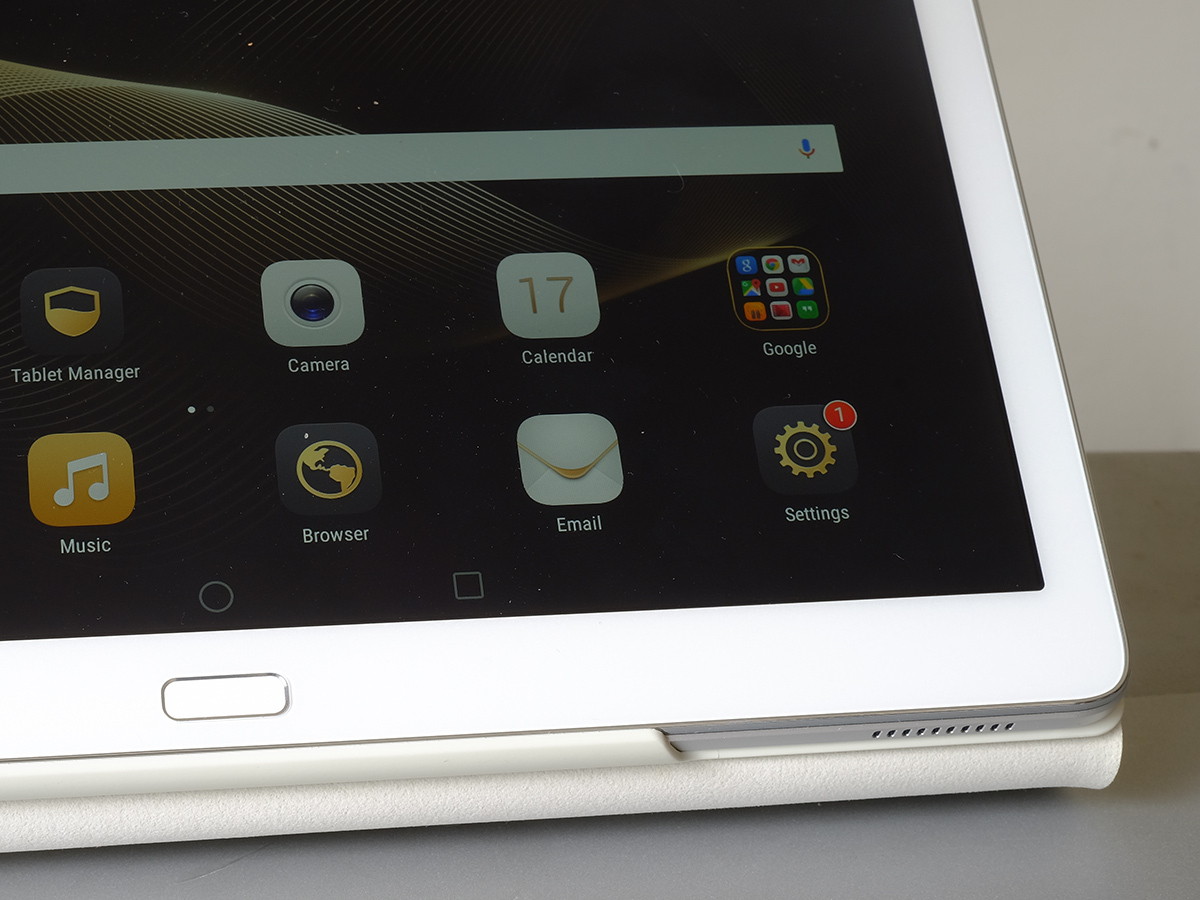 Other nice bits that apply to all MediaPad M2 versions include the mostly-metal back, joined by a strip of plastic up the top, and a fingerprint scanner. It sits under the button at the bottom as you'd expect, and works pretty well. It's not as convenient or useful as a phone finger scanner, though. You don't naturally put your thumb where it sits, after all.
It's an easy way to stop people seeing what birthday present shopping you're doing, or whatever tablet habits that would make a suitable euphemism for. I'd rather give up security altogether than endure the faff, though. After all, this isn't the perfect tablet for portable use. While it's slim and fairly light for its size, the this is definitely a two-hander job. In exchange you get four speakers rather than just two or one.
They are Harman/Kardon-branded and sit at the bottom and top edges of the MediaPad M2. So while they don't project out of the tablet for MacBook 12in-like sound width in a skinny tablet, they are quite loud and offer decent sound quality for something 8mm thick.
This is without the "SWS" surround mode turned on. Huawei switches this on as standard in the MediaPad M2 to make sound like the audio reaches out beyond the tablet's sides, but it also makes the thing sound bloody awful, so I'd recommend switching SWS off.
Not quite Retina
With little flashy extras on-board like the finger scanner and quad-speaker set, it's a bit of a surprise that the MediaPad M2 has a pretty unremarkable screen. It is a 10-inch 1920 x 1200 display, when several tablets around this price have made the jump up to even higher resolutions.
The Samsung Galaxy Tab S2 has 2048 x 1536 pixels, as does the iPad mini. This isn't a 'Retina' style screen where you have to strain your eyes to see the pixels. Let's not go overboard, though. It's not a pixellated mess, it's just not the best.
Image quality is just fine, the IPS LCD panel netting you good colour and decent contrast. This is a great screen for films, shaming the sort of thing you might get on a long-haul flight. It's just a bit… 2013.
Ambiguous emotions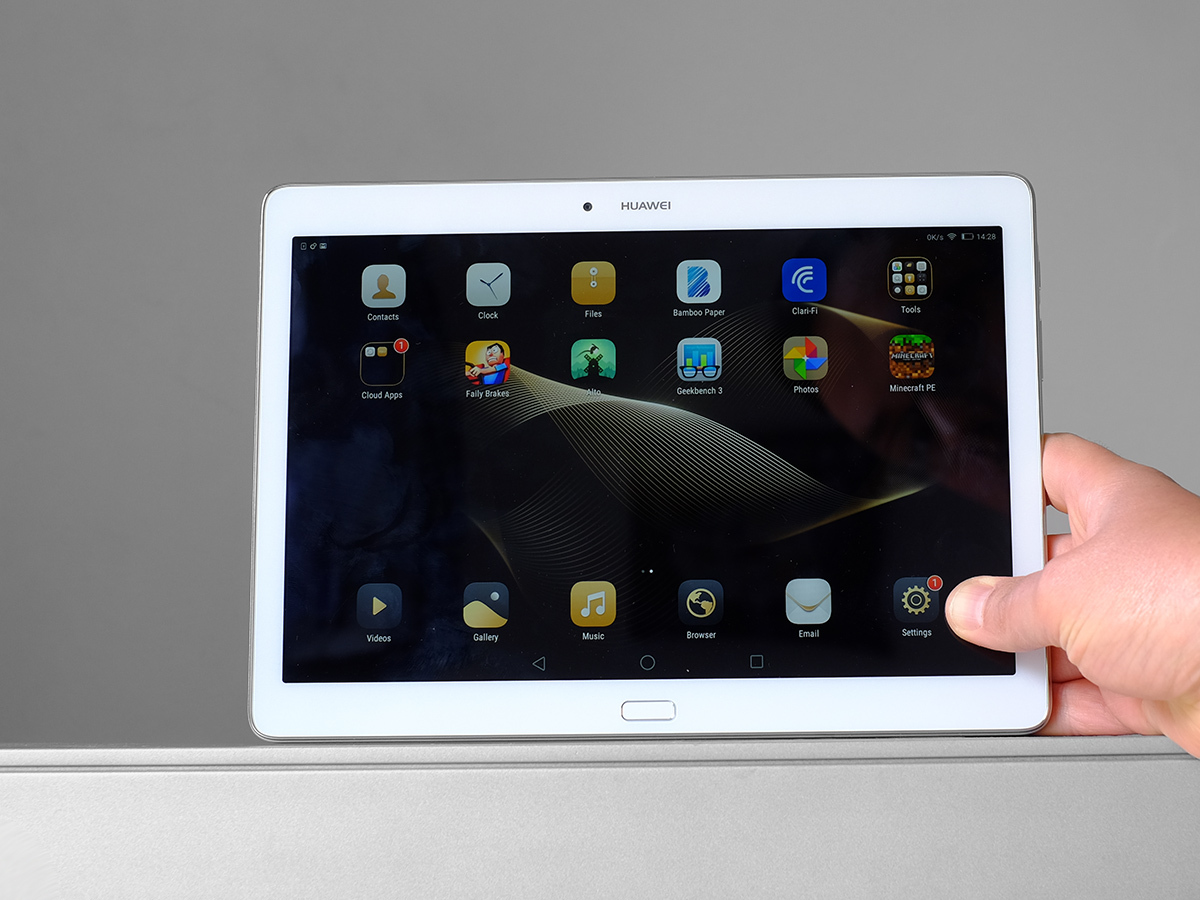 An odd patchwork of bits that have been thought about quite a lot and pedestrian parts, the software of the MediaPad M2 is another flat note. The tablet uses the same custom Emotion UI Huawei forces onto its phones, with no real bonus features that make use of the giganto screen.
I find a lot of these extras come across as fluff anyway, but 10-inch widescreen Android tablets can often seem mid-identity crisis: what are they for? That's part of the reason why we see more 8-inch 4:3 Androids and hybrids than tablets like this nowadays.
For those not familiar with the Huawei Emotion UI, its party trick is to remove the apps menu altogether, leaving you with home screens and, well, that's it. This is fine, as long as you're willing to put the effort in to organise your apps collection. The best way is to use folders, cutting down the number of home screens you'll need.
If, like me, you're a bit lazy, your Huawei MediaPad M2 is at risk of becoming a disorganised dumping ground. This is what the software lacks, a system that keeps the tablet in shape even if you don't.
Its performance is perfectly good, though. The MediaPad M2 Premium I'm using here has a Kirin 930 CPU, an eight-core brain made by Huawei that while not as fast as the Samsung Galaxy Tab S2 isn't far off either. The key difference is that instead of using four 7-series Qualcomm cores and four 5-series ones, all eight are the lower-end 5-series kind. The two squads are just set at different speeds. It's still enough to get you 3669 points in Geekbench 3, which is a solid mid-range result. The tablet feels fast enough. And high-end 3D games run just fine.
Battering the battery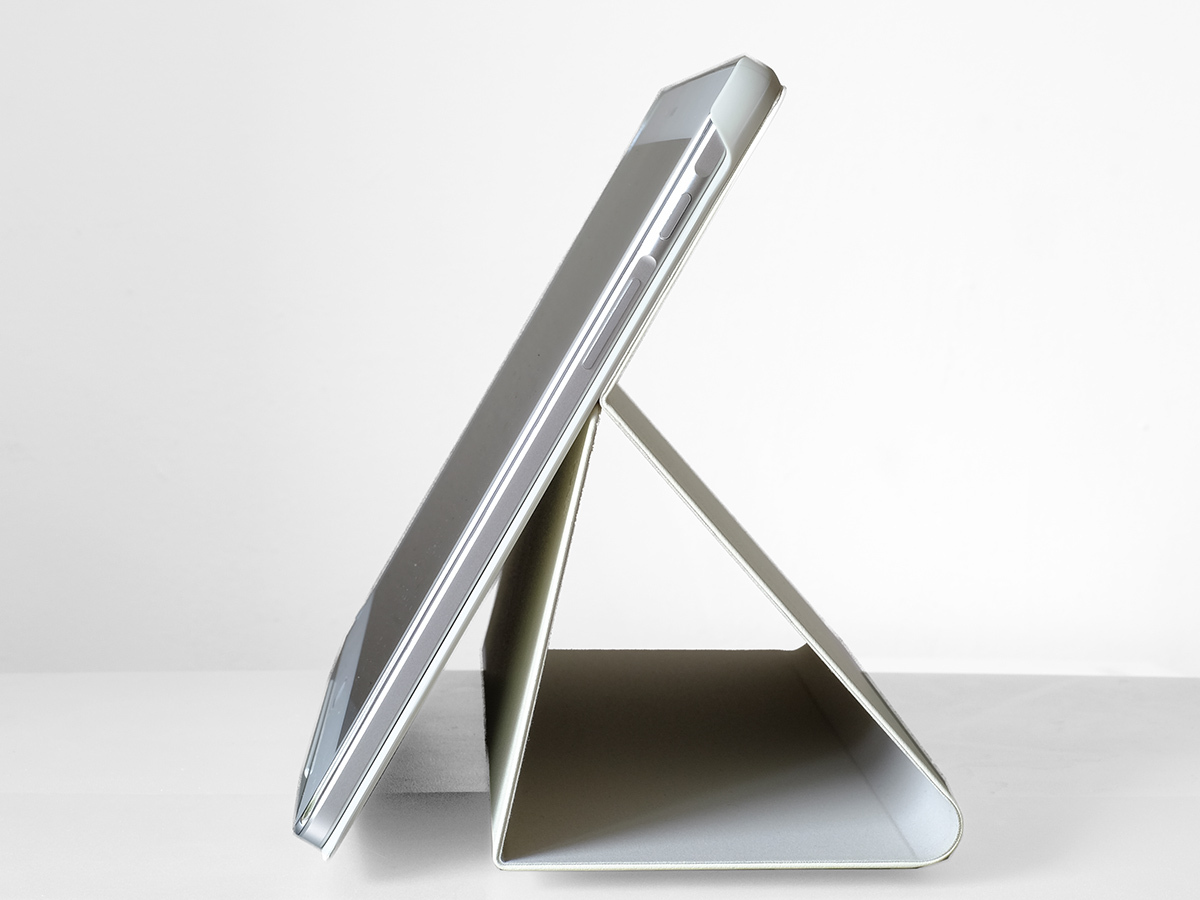 The Mediated M2 10 lasts an age too. Playing a 720p MP4 film on loop it lasts a whopping 13 hours, which is a lot longer than Huawei even claims for video playback. Half an hour of Minecraft snips 9 per cent of the battery too, suggesting you'll get more than five hours of gaming between charges.
You'll need to set aside a few hours for this, because the MediaPad M2 doesn't have any fast-charging chops. It just uses a plain old 5V, 2 amp plug with a microUSB socket on the end.
Working the slightly embarrassing tourist angle too, the MediaPad M2 has a surprisingly high-end camera on its backside. It's a 13-megapixel sensor with an F/2 lens.