Huawei P10 review
Stylish, speedy and a genuine contender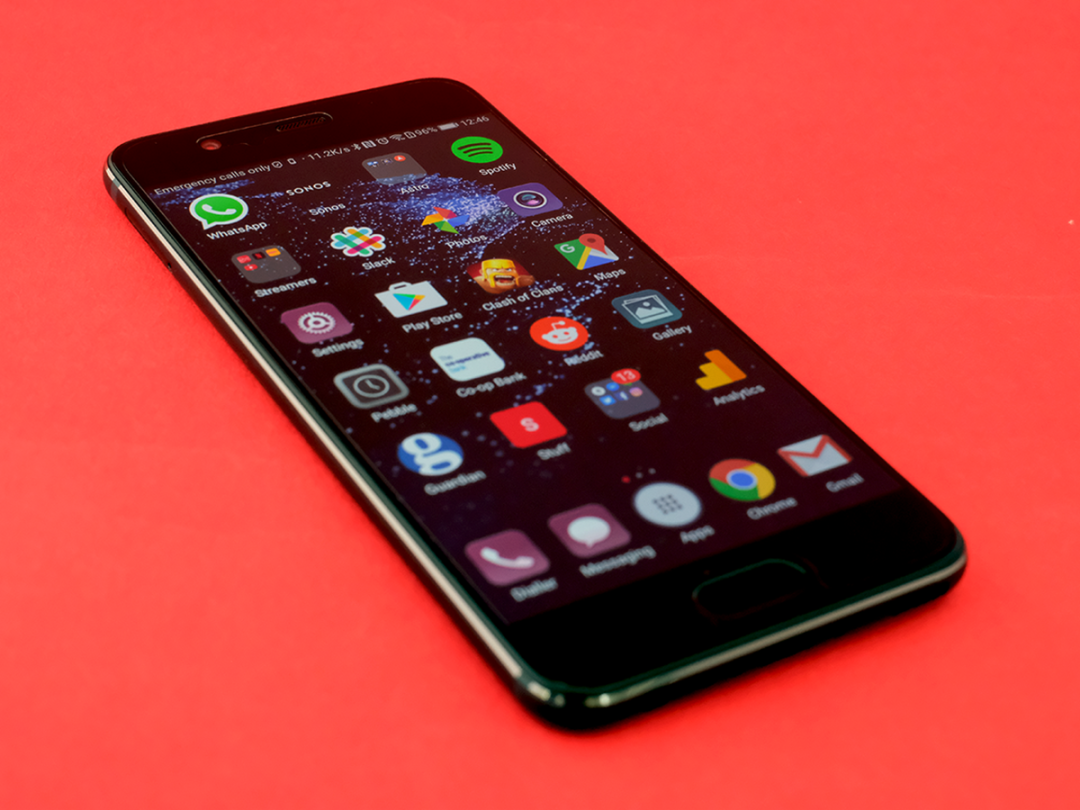 The Huawei P10 is an iPhone in Android form. It looks like an iPhone, behaves like an iPhone, and in many ways it rivals an iPhone.
It's far from a mere clone – the P10 has its own charms and foibles. But the similarities are there, from the zooming dual cameras to the look and feel of the thing. Even the so-so battery life mirrors Apple's flagship.
Huawei isn't the first to go down this route, and won't be the last, but the P10 may be the best attempt yet to co-opt Apple's magic formula for the Android masses.
Huawei P10 design: If it looks like an iPhone…
That unavoidable comparison was evident from the moment I picked up the P10 – because it really looks like an iPhone.
It has the same slim body with metal back, the same subtle curves, and in truth looks far more like an Apple phone than it does a Samsung Galaxy, HTC or LG handset.
Of course there are differences: the volume and power buttons are all on the right-hand-side, and the fingerprint sensor is a lozenge shape rather than circular. But that's it about it from the front.
Turn it over and it actually trumps Apple: the two rear cameras sit flush against the body, instead of sticking out like the do on the iPhone 7 Plus. This may not be a big deal for some, but as someone who routinely gets annoyed if things aren't just right, it won me over straight away.
Those camera lenses are set right near the top, on a sleek black band which proudly displays the Leica badge; it's about as close as the P10 gets to flamboyance, and works really nicely.
All of the above is true of the Graphite Black model I tested, but if you're lucky enough to pick the P10 up in one of Huawei's special colours or finishes, those iPhone comparisons are less apt. Two of the eight colours (Greenery and Dazzling Blue) were designed in conjunction with colour specialists Pantone, and are by far the most striking of the range. Greenery won't be to everyone's taste, but I rather like it. It'll certainly make your phone stand out among the sea of black, silver and gold handsets you'll come across on your commute.
Dazzling Blue is more subtle, but it does have Huawei's lovely new 'Hyper Diamond-Cut Finish' on the back. Despite being super-shiny, this magically repels fingerprints. Alright, it's not magic – it's science. But either way it works; fingerprints will be confined to the front of the phone on this model.
Whatever colour the P10 is, though, it's a smart and smartly built device. The Graphite Black model may lack distinguishing features, but it nestles nicely into the palm and feels really solid. There's no flexing at all on either the buttons or the body, and the only real black mark against it is that it's not waterproof. You do, however, get a headphone socket on the bottom, right next to the USB-C port. You won't get either of those on an iPhone.
Huawei P10 camera: Twice the pleasure
If you're not familiar with the P series you might think the P10's camera is another example of Huawei apeing Apple: like the iPhone 7 Plus, it has a twin-sensor set-up which can zoom up to 2x with seemingly no loss of image quality.
But actually, Mr Apple Fanboy, it's the other way round – because Huawei first hit upon this formula with the P9 around this time last year, only for Apple to do what it does and shout far more loudly about how it had revolutionised smartphone cameras some months later.
Anyway, aside from the obvious two-lens-zoom thing, these cameras are actually pretty different in how they work. You get one 20MP monochrome sensor and one 12MP colour one. It's the same set-up we saw on last year's bigger Mate 9, and it produces similarly impressive results.
While you can use the monochrome camera to take absolutely lovely black-and-white pics, that's not its primary party trick. Instead, it helps make photos look sharper and simulates nice blurry backgrounds. And, as with the iPhone, it lets you zoom.
The P10 actually handles zoom better than the iPhone. On the Apple phone, you just get a choice of 1x or 2x optical zoom, but on the P10 you can zoom at every point between 1x and 2x, either with a pinch the screen, or by moving an on-screen slider. It's really easy to do and gives you total control over focal length.
It's not optical zoom as on the iPhone, but nor is it your bog-standard digital zoom that ends up making every image look like a bag of mushy peas. You can only use it with 12MP images, presumably because the 20MP monochrome sensor is handling some of the zooming duties, filling in detail or whatever. But the result is that whether you zoom to 1.2x or 1.8x or whatever, your 12MP images will have what appears to be identical quality. It's a really neat feature, if not new even for Huawei.
I've tried it out with hundreds of shots now and when you pixel peep the images there is actually a slight quality difference between those taken at 1x and those at 2x: namely a little less definition. But then again, you're getting twice the focal length, and the difference in quality is so small that in practical terms it doesn't matter.
Trust me, you can zoom up to 2x with the P10 to your heart's content. It's a different matter once you go up past 2x, though, so I'd avoid doing so.
The snaps themselves are of really high quality. The 20MP black-and-white shots are gorgeous, with loads of detail and excellent contrast, but the 12MP colour shots are better still – really punchy and with even more detail to be found.
Low-light photography is also improved by the P10's two cameras. It focuses very quickly, helped no doubt by the laser- and phase detection autofocus that's present here. Optical image stabilisation is also on hand to help keep shots relatively sharp despite slow shutter speeds, and the dual-tone flash does a good job of capturing a scene without making it look entirely unreal.
It's not the absolute best on this front though, as images do suffer from noise in low-light situations. That's not a shock, because the P10's cameras have only f2.2 lenses; the bigger P10 Plus gets f1.8 glass, among other enhancements. As a result, the camera ends up using higher ISO settings in order to keep shots sharp, and once you get up to ISO 1600 and 3200 then the loss of detail is obvious. Still, it's far from the worst either and for most situations it'll do fine.
The P10 also uses the two cameras to give you nice blurry backgrounds. While the lenses may only be f2.2, by combining them the P10 can make them behave like far faster glass. There's even a special wide-angle mode to take advantage of this; turn it on and you'll be able to drag a slider around to artfully isolate your subject. This works really well and doesn't look at all fake.
The same tech comes into play in the new Portrait mode. This uses various software tricks to beautify the face of your subject (or yourself if you're taking a selfie). Essentially it blurs the background behind your subject, smooths out their features a little and bathes the whole scene in flattering lighting.
Does it work? Well kinda. The blurred background definitely makes portraits look better, and the smoothing effect will get rid of your the worst of your lines and wrinkles, but go too far with it and your model will end up looking like they've been through Chinese photo-editing app Meitu. See below for proof of that. And no, my nose isn't that big in real life. We're filing this one under 'gimmick'.
It's also worth mentioning the P10's macro capabilities – because it lets you get really close to the action. The laser-focusing ensures it snaps on swiftly even when you're right on top of your subject, and again you can see plenty of detail in your shots. The HDR mode also produces good results too, although it's a shame you have to head into a menu to toggle it on and off. Nor can you use it while in another mode, such as monochrome or panorama.
The camera app is comprehensive but not terrifying. You can swipe one way to select various modes such as monochrome and HDR and panorama, or the other to access the camera's settings. Swipe up, meanwhile, and you'll go into Pro mode, where you can control ISO, aperture and the like manually. It's all pretty intuitive and if you just want to leave it in auto there's nothing stopping you.
Round the front there's an 8MP, f/1.9 camera – also featuring Leica glass – that produces great selfies. The portrait mode works here too, so you can present the best (ie not the real) version of yourself on Instagram, and it also features an 'adaptive selfie' mode; this detects whether you're in a group or Billy-no-mates and adjusts the camera settings accordingly.
On the video front, you get 4K quality at 30fps, or full HD at up to 60fps. Footage is crisp but although the optical image stabilisation helped keep it fairly stable, it's not quite up to Google Pixel levels of smoothness.
Still, as you'd expect given Leica's involvement, this is a great camera overall. It'll definitely be up there with the best 2017 phones come the end of the year.
Huawei P10 performance: This thing really flies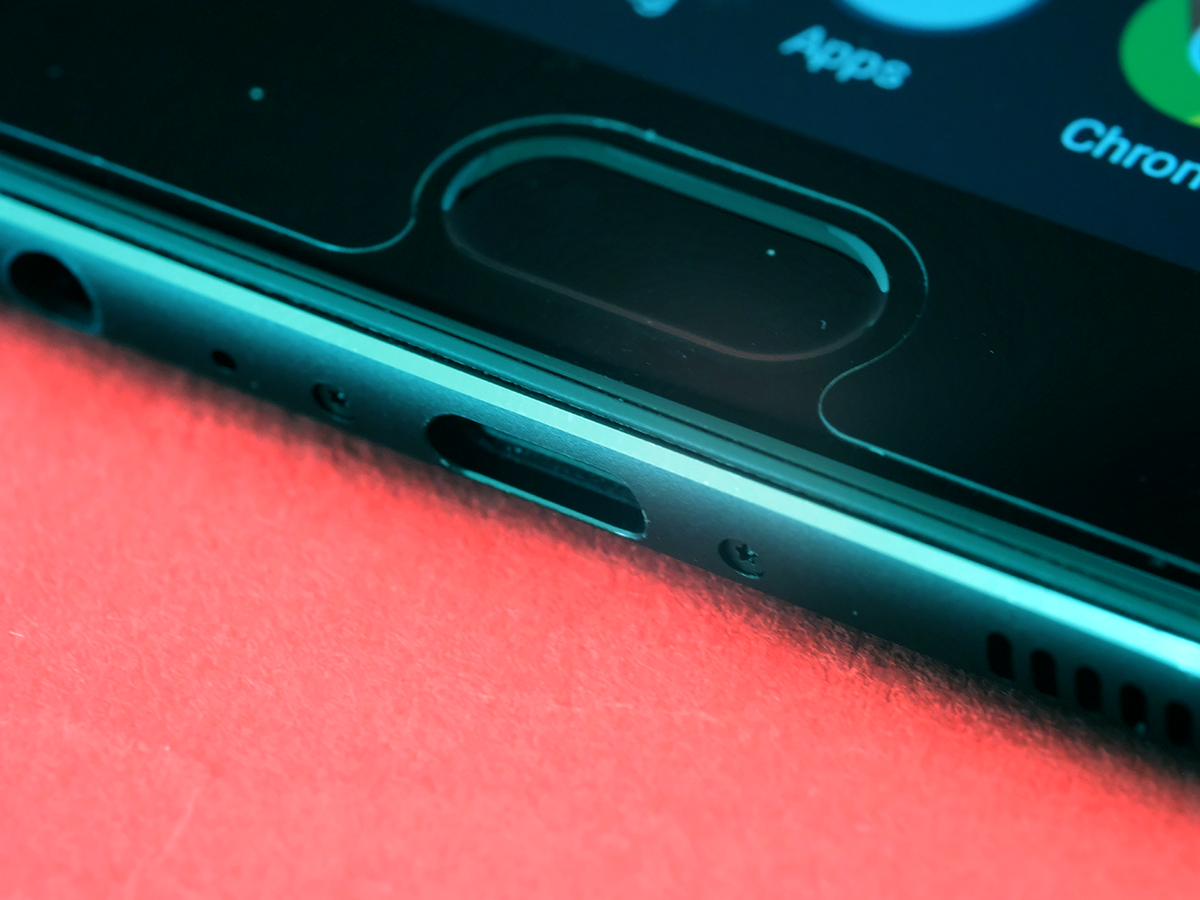 The P10 is one of the fastest phones I've ever used. Seriously, this thing zips around like Roadrunner after a crate of Red Bull.
It all starts with the fingerprint sensor: give it a tap and the screen springs instantly into life. There's no fuss, not even a hint of it needing to 'wake up' – one second it's off, the next it's on.
General use is every bit as slick. I never once experienced any lag in moving from app to app, playing games or split-screening, nor did I get a single crash in my week or so with it. It doesn't even get hot.
Most of the credit here should go to the Kirin 960 processor inside it, which wowed us in the Mate 9 and which will surely give the Samsung Galaxy S8's Snapdragon 835 chip a run for its money in the speed stakes. But Huawei's software techs have done their bit too.
The P10 uses machine learning to improve its performance, and while this might sound a little like sci-fi nonsense, I can't help but think there's something in it. By learning how you use the phone, it can predict where you're about to tap, which app you're about to open next and so on, then move its resources around as needed.
It's almost impossible to actually test this but as I said, it's easily one of the fastest phones I've ever used. And I've used a lot of phones.
4GB of RAM is more standard than impressive these days – there's a 6GB option in the P10 Plus – but it's good to see the P10 get 64GB of storage. Coupled with the ability to add extra via microSD card, it'll take some effort to fill up this handset.
Huawei P10 software: One-touch wonder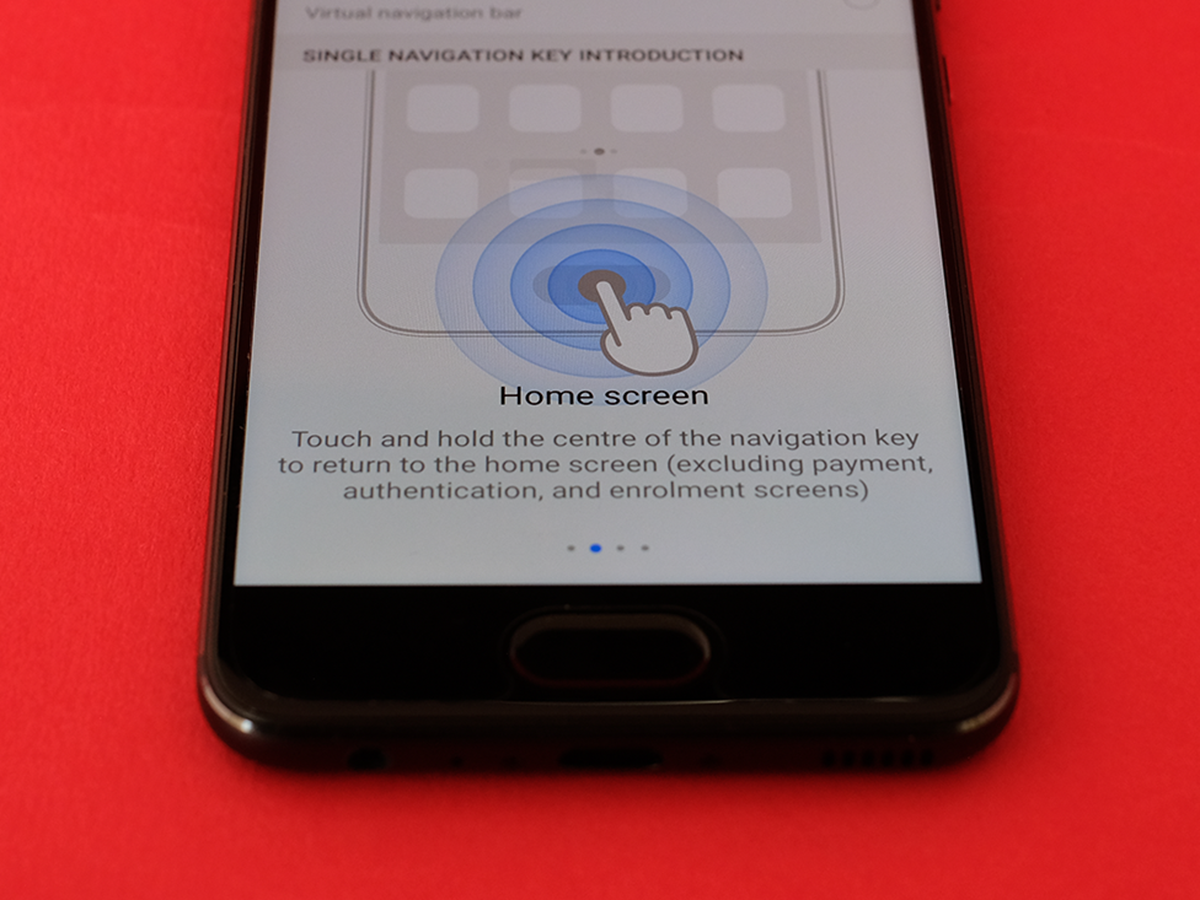 Android's three default navigation keys have survived the move from mostly being hardware buttons in the old days to mostly being software buttons now. But they may not survive my favourite of the Huawei P10's software innovations.
It's simple: you use the fingerprint sensor to do all three tasks that the nav keys would usually do. A short tap goes back, a long press goes home and a swipe brings up recent apps. No need for software keys taking up space on the screen, and once you've mastered it a far more efficient approach in general.
Some people who've tried it hated it straight away, but I love it and can't imagine going back to the standard three-button format. All those wasted extra finger movements! The horror!
That aside, you get a reasonably subtle take on Android 7. Huawei's EMUI 5.1 has been criticised in the past for getting in the way of Android, but it mostly lurks in the background here. You can choose the standard Android app locker format or Huawei's default choice of cramming all of your apps on to multiple homescreens, but unless you're an absolute masochist you really shouldn't go down this route. There are a few other peculiarities, such as the option to have a floating dock, but these are all easily ignored.
The only particular issue I did have with the P10's software was its inability to display an entire notification on the lockscreen. You get one line of text but can't swipe down to see the whole thing without unlocking the device, which is just stupid.
The only other notable software feature on the P10 is the Highlights app. This lives in a tab on the Gallery app and has been developed together with GoPro. The idea is that it groups various pictures by location or event, then mashes them together to create a video which can then easily be shared. You can even add music from your own library.
It's all very Google Photos and might be a nice extra if a) Google Photos didn't exist already and b) it worked properly. In my time with the P10, every Highlights video the phone made refused to play. Ho hum.
One other thing that may upset some people is the lack of support for either Google Daydream or Assistant. The latter may come in a future update but the former will apparently never arrive. Alexa support, meanwhile, is also a future possibility but not yet a reality.
Huawei P10 screen: full HD will have to do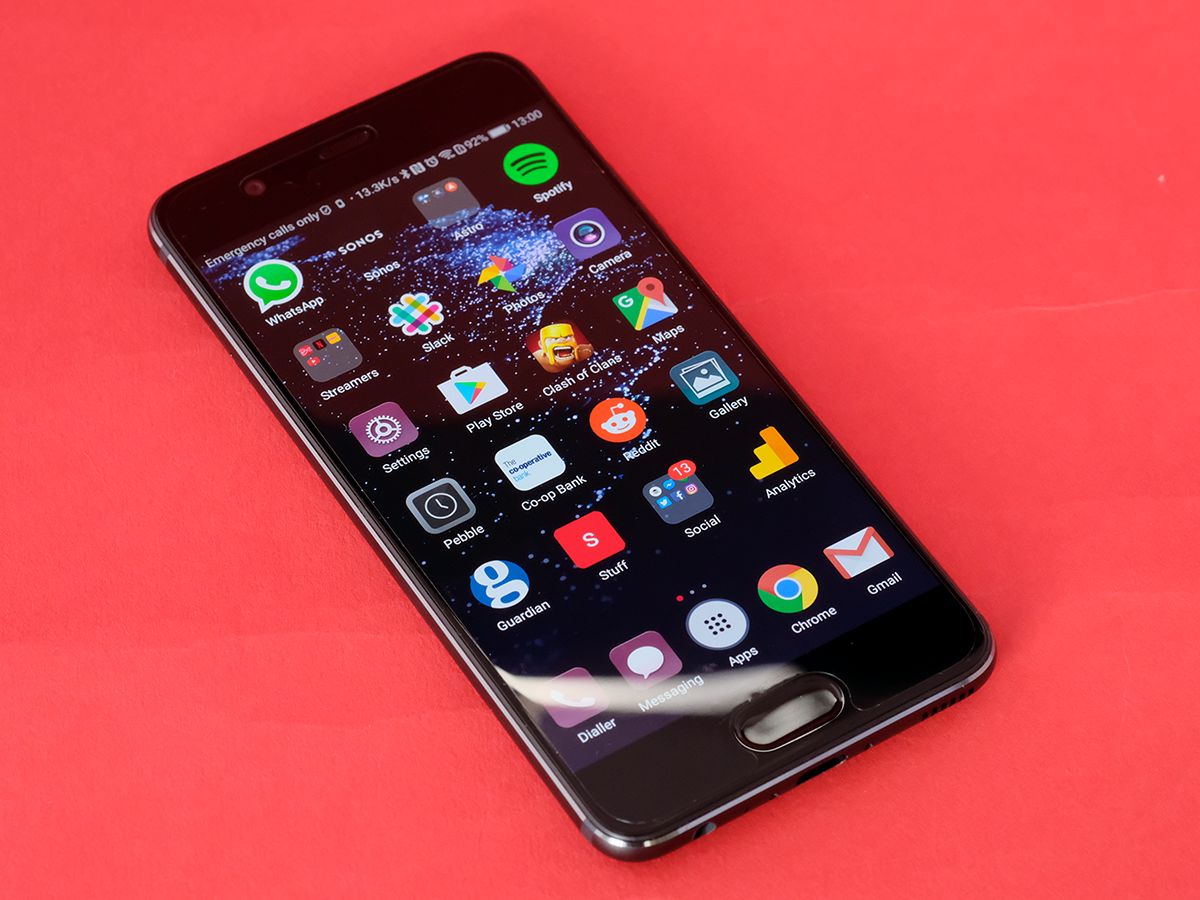 Most Android flagships these days have QHD screens, but the P10 has to make do with a 5.1in, 1080p effort. A higher resolution would be nice, but otherwise the P10's display is excellent.
Colours are superb, and while you're given full control over the tone and colour temperature I never needed to tweak it from the default. Viewing angles are also good and it goes really bright; you'll have no problems using it in sunshine, should we ever get any.
It's sharp too – so, while not quite built for Netflix binges in the way that the 5.5in, QHD-packing P10 Plus will be, there's no reason to be upset with this screen.
Huawei P10 battery: And you were doing so well…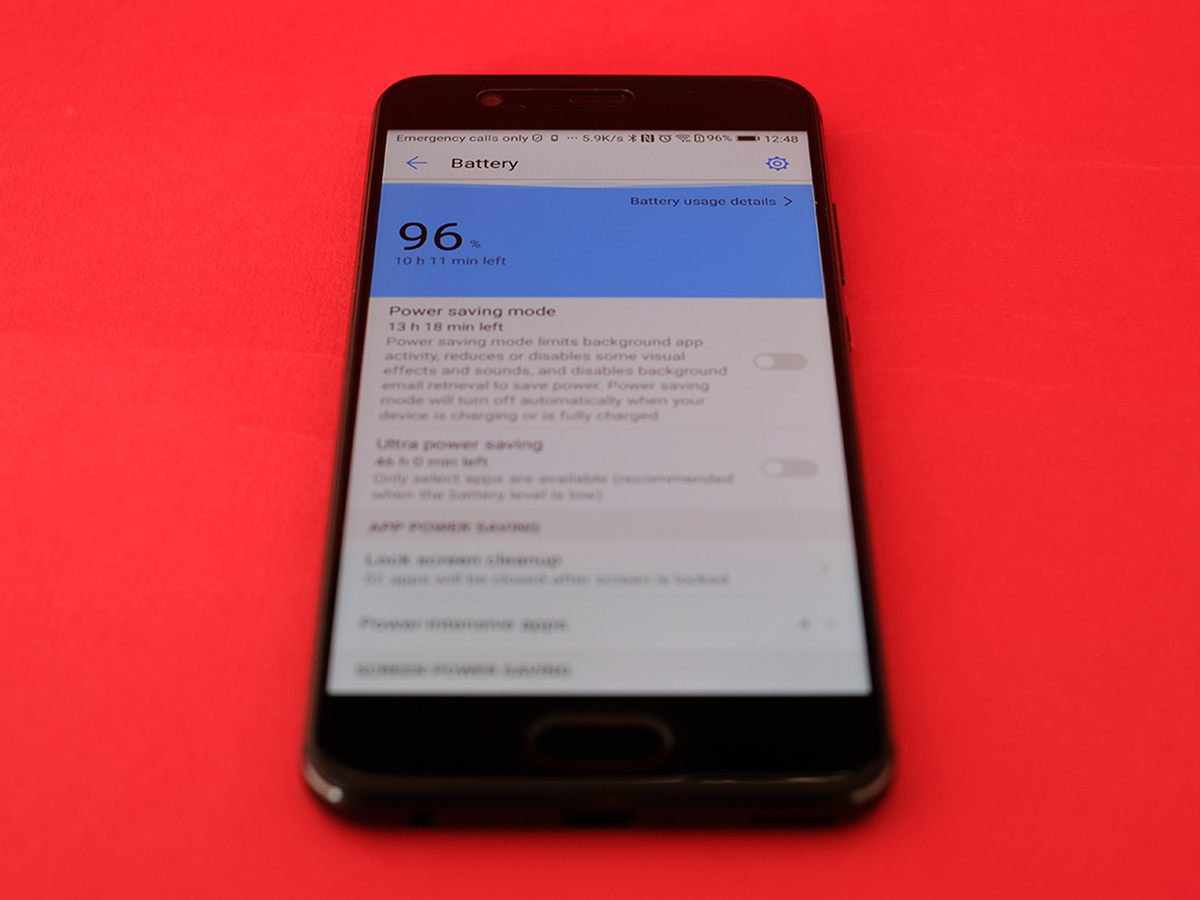 So, the P10 has a great camera, runs super-fast and looks pretty stylish. It's a 5-star phone all the way, right? Not so fast. The main thing holding it back is battery life. Don't get me wrong, it's not awful – but this is very much an all-day device rather than an all-day-and-all-night-and-I-might-still-be-going-tomorrow-lunchtime one.
Starting from full in the morning, I typically got through till about 8pm before needing to top up a little. Yes, I push my phone more than most, but I doubt many people could use it and get through to the next morning without some help from the Ultra-Power-Saving mode.
On the plus side, it charges really quickly – you get 10% in just 5 minutes, and 50% in half an hour. After that it slows down quite considerably, but 50% will be enough to ensure you don't run out of juice halfway through Stranger Things on the way home.
WHAT ABOUT THE P10 PLUS?
You're nobody these days if you're not making two versions of a flagship phone, so it's no surprise to see the P10 Plus looming awkwardly over the P10's little shoulders.
We've not had the chance to try one yet, but it sounds great on paper: a 5.5in, QHD screen, bigger battery, better camera with f1.8 Leica glass and the option of a super-powered 6GB RAM / 128GB storage version.
It won't be cheap – that last model will cost €800, which is €150 more than the P10 – but if it matches the smaller phone in most areas but improves on battery life and screen, it'll be one of the best phablets around.
The competition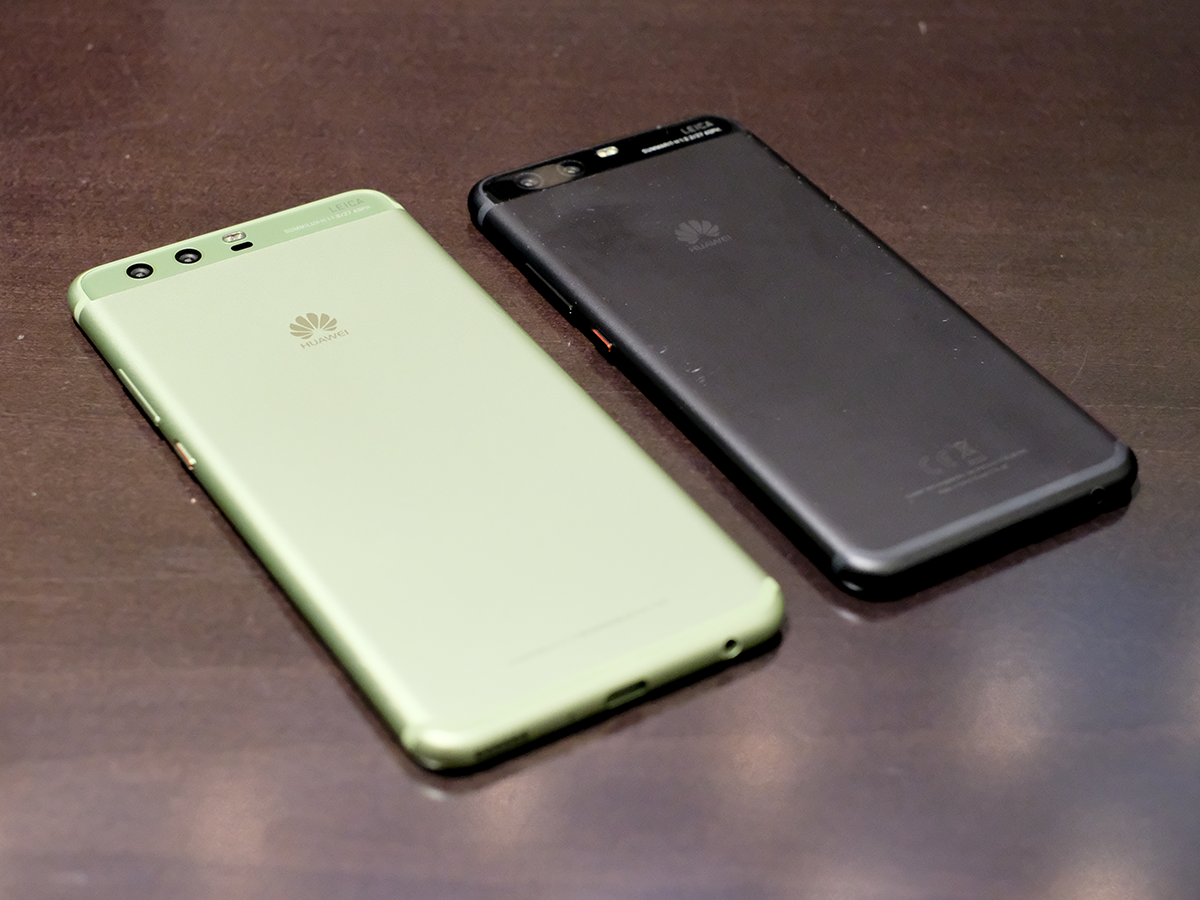 The P10 is the first 2017 flagship phone we've reviewed, so you should really wait for the others to arrive before making any buying decisions.
The Samsung Galaxy S8 is the obvious main rival, and unless it gets something very wrong – battery life, maybe, or unexpectedly exploding in people's hands – it'll be the phone to beat this year. It will probably be more expensive than the P10, though, and that curved-screen design won't be to everyone's taste.
The Sony Xperia XZ Premium has to be an option now too. Recent Sony phones haven't exactly wowed us, but the Premium's 4K/HDR screen and slow-mo camera looked pretty enticing at MWC.
There's also the LG G6, which gives you a much larger 5.7in screen but in a body not much bigger than that of the P10, plus HDR tech and its own two-camera set-up.
Beyond those 2017 handsets – and the aforementioned P10 Plus of course – don't forget the Google Pixel: it has one of the best cameras out there and won't clutter up your Android experience with unnecessary fluff.
Huawei P10 verdict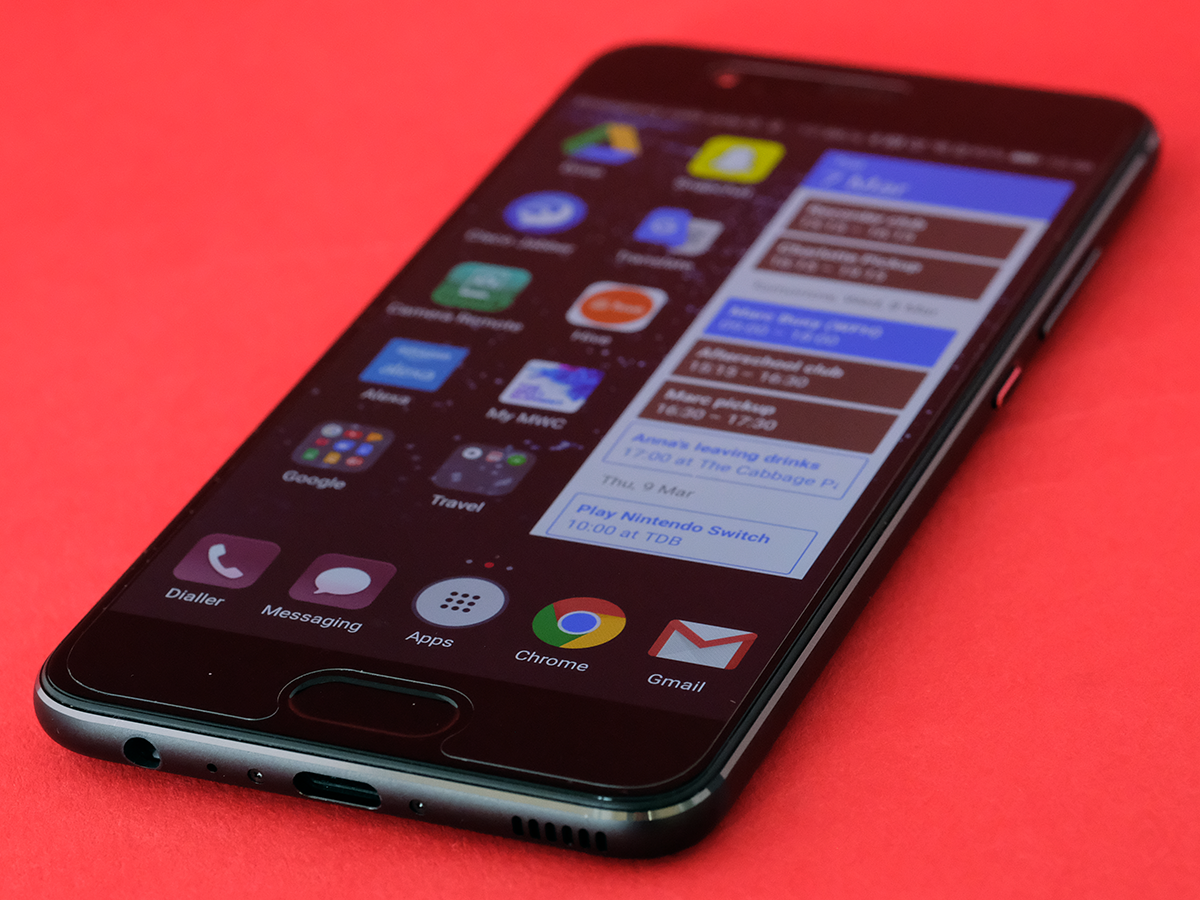 The P10 is a really solid Android phone with barely any flaws, beyond that lower-than-the-competition screen and average battery life.
No, there's not anything massively distinctive about it – no LG G6-style bezel-less display, Sony Xperia XZ Premium-style 4K screen, or Samsung Galaxy S7-style curved glass on the front. Instead, it's just quietly, efficiently, excellent.
It has one of the most comprehensive phone cameras out there, packed with useful features and tricks, and is blindingly fast too. Oh, and it has the added bonus of looking really like an iPhone, but not costing as much.
Speaking of cost, the P10 looks like retailing at £599 when it arrives on March 31. That'll put it just a smidgen below the absolute top-tier phones – which is apt, because that's also where it sits in terms of overall quality.
Tech specs
| | |
| --- | --- |
| Display | 5.1in, 1080×1920 |
| Cameras | 20MP monochrome, 12MP RGB (both f2.2), 8MP front (f1.9), all Leica |
| Processor | Kirin 960 |
| RAM | 6GB |
| Storage | 64GB plus up to 256GB via microSD |
| Battery | 3200mAh |
| OS | Android 7.0, EMUI 5.1 |
| Video | 4K @ 30fps, full HD @ 60fps |
| Dimensions | 145.3 x 69.3 x 7mm; 145g |
Stuff Says…
The P10's superb camera and blistering speed make it a lovely phone to live with, and only its battery life holds it back
Good Stuff
Takes brilliant photos
Really fast
Stylish design
Clever one-button control
Bad Stuff
Average battery life
Only 1080p screen
Quite pricey