Huawei P20 review
The iPhone X blends with Samsung's Galaxy S9 in identikit fashion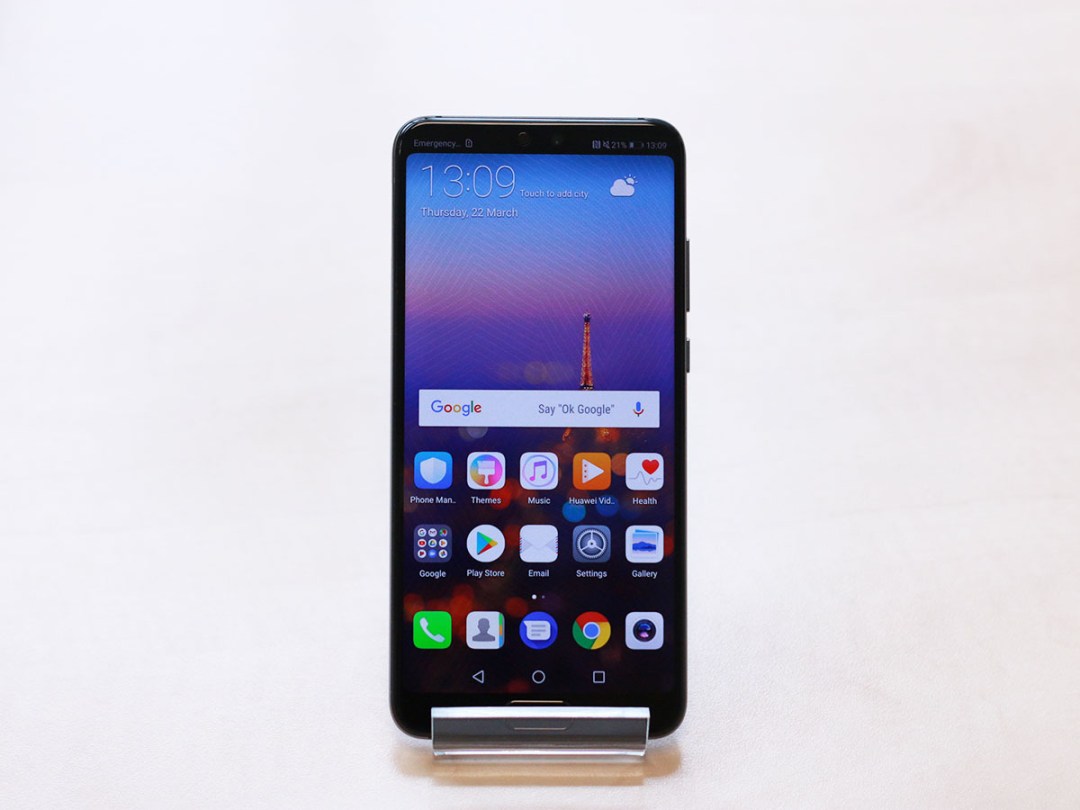 It's becoming increasingly difficult to tell flagship smartphones apart. The iPhone X looks like the Samsung Galaxy S9, which in turns borrows a hefty dose of inspiration from last year's Galaxy S8.
Rather than sail against this identikit tide, Huawei's P20 leans into it at breakneck speed with a visage that blends the best of all these phones with some ultra-powerful internals and a dual lens camera. Yep, you'll need to upgrade to the Huawei P20 Pro for that astonishing triple lens camera.
As much as it might be a stunningly unoriginal proposition, the Huawei P20 also packs in pretty much every feature you'd demand of a smartphone of this calibre. So it's hard to take too much umbridge with its lack of ambition. Unless, of course, it fumbles these borrowed fundamentals.
How does the Huawei P20 rank against its identikit rivals? Here's what I think of it after a fortnight's use.
Screen: notch it up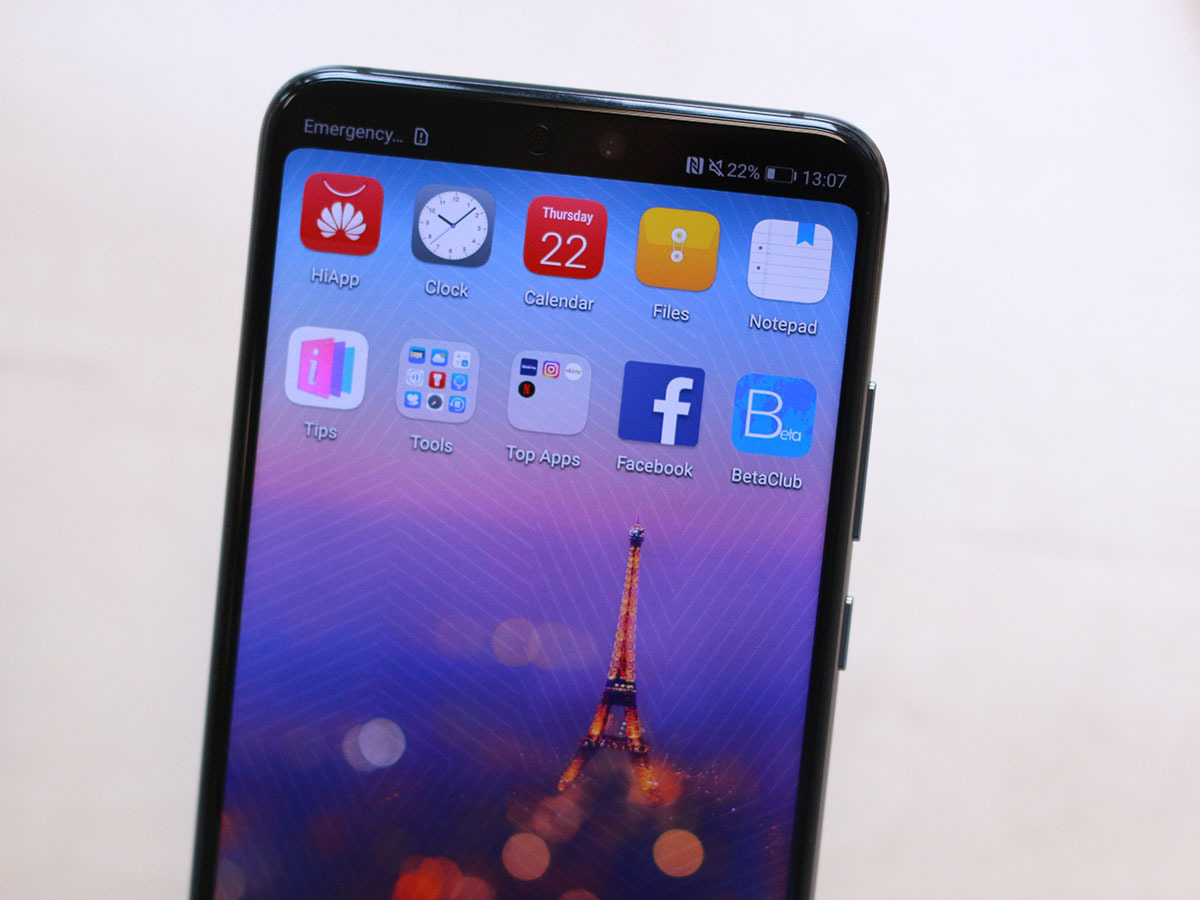 It might look like a dead ringer for the iPhone X from face-on, but Huawei's P20 is a very different beast. It runs on Android, doesn't have any of Apple's FaceID biometric tech and uses a 5.8in LCD screen instead of an AMOLED one.
Don't know the difference between these two types of display tech? Most top tier phones nowadays have an AMOLED screen for superior colours and contrast. Samsung's Galaxy S9, the iPhone X and even Huawei's P20 Pro have all gotten in on the act, but the standard P20 sticks with an LCD screen with a still impressive 2244×1080 Full HD+ resolution.
Why the compromise? LCD screens are cheaper to produce and still do a perfectly do a decent job. You'll find one on Apple's iPhone 8, and the Huawei P20's display is similarly capable with punchy brightness levels that'll prove the business for all your Instagram and YouTube binging.
Certainly it does a great job with the weekend's Premier League highlights on the BT Sport handling motion well, although colours are a little on the overly saturated side of things. Well, that or you might actually need a pair of shades to stare at the Old Trafford turf in person.
Luckily, you can tweak the colour temperature in its settings menu for a more natural hue. If the Huawei P20's screen tech is a misnomer when it comes to any iPhone X comparisons, its notch is very much the real deal. A less intrusive indentation on the top of your touchscreen, this notch simply house's the phone's earpiece and selfie camera. There are no housing of any IR sensors or biometric scanning tech here.
Instead, you unlock the P20 via a good old-fashioned fingerprint scanner, which I much prefer in all honesty. Not only is a front-facing scanner more reliable than Apple's decent enough FaceID and Samsung's so-so Intelligent Scan, it also means you can unlock your phone from your office desk without picking it up. Praise be!
You can also open up your Huawei P20 using its Face Unlock feature via its selfie cam. It's speedy enough, but significantly less secure.
Design: art of glass
As one of the smaller flagship phones you can buy right now, you don't need the hands of an international goalie to handle the Huawei P20.
Slim without being slippery and still with a pleasing 165g heft, it's got that glass sandwich design with a metal frame that's so prevalent amongst phone makers right now. Despite its ample 5.8in screen, it sits neatly in one palm without demanding you stretch your digits across it in excruciating fashion.
In other words, I really like the Huawei P20's design. It's the iPhone X in ever so slightly larger form, and that was a rather good looking phone to start off with.
So the issue with the Huawei P20's aesthetics, as with elsewhere for this phone, is that it lacks something in the way of distinctiveness. Or that it borrows too much from the ideas of other manufacturers without iterating on them itself. That said, it's pink-gold (read: rose gold) incarnation is rather lovely. Similarly to last year's HTC U11, its glass back is tinted so that it looks different depending on the light conditions around you.
On the downside, the new P20 is neither waterproof nor does it feature a headphone jack. It's wireless buds, USB-C compatible headphones or bust with this phone. You get some in the box with this phone, but you'll quickly want to upgrade to a new pair.
Camera: twice as nice
While the triple lens camera you'll find on Huawei's P20 Pro is one of the best you can buy, the same doesn't apply for the standard P20 and its dual lens camera.
To be clear, its 12MP RGB lens and 20MP mono lens combo isn't bad at all. As one of the few handsets in its price range with a 2x optical zoom, you get the added flexibility of being able to take a close-up without encroaching on your subject's personal space.
Point-and-shoot snaps at both day and nighttime are generally admirable too with plenty of colour, detail and sharpness. You could happily take the P20 on holiday with you and still return home with some photos worth framing. Away from this phone's screen, its photographic imperfections are more noticeable but they're never so egregious as to be off-putting.
Depending on your sensibilities, the P20's approach to colours is more likely to be an issue. Keep Huawei's MasterAI camera mode switched on and this phone will automatically recognise what you're pointing at and boost the its settings accordingly. Usually this means ratcheting up the the colours it uses to fairly preposterous levels, so much so that I'm really not a fan. Luckily, you can just turn off if you're savvy enough to realise that's an option.
More of a selfie fan? The P20 has you covered with a front-facing 24MP sensor, which is frankly excessive for capturing your best possible gurn but does the job for Instagram and the like. And you can capture 4K video at 30 frames per second too. Tidy.
Power & battery life: baby boomer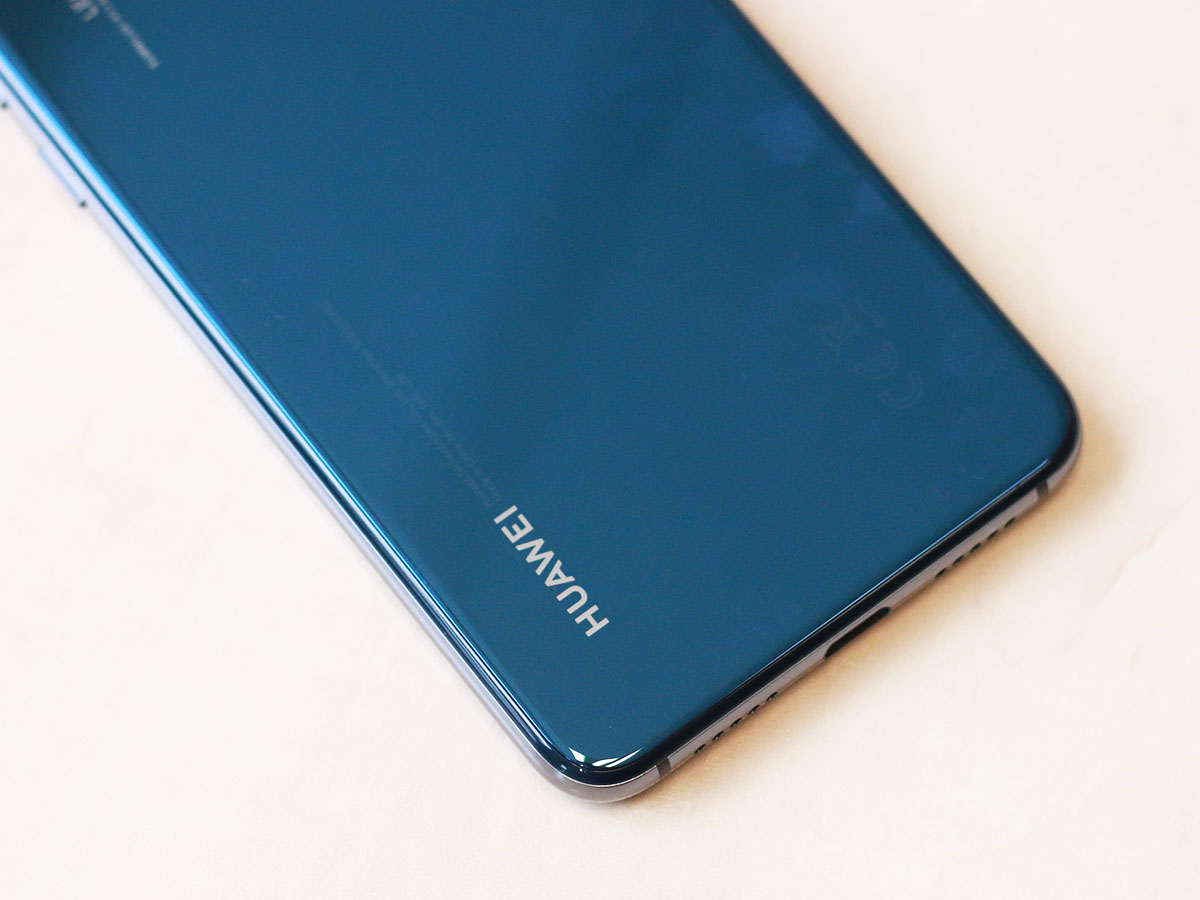 Powered by Huawei's latest Kirin 970 processor and 4GB of RAM, the P20 has more than enough oomph to handle your day-to-day usage.
It can scoot between apps without breaking a sweat, remains responsive under media editing duress and doesn't get too toasty when running 3D gaming apps. So that chicken dinner won't be stolen away from you anytime soon on PUBG Mobile.
Alongside the kind of power that puts the Huawei P20 on par with Samsung's S9 and any new phone featuring the latest Snapdragon 845 chip, you also get 128GB storage baked into the phone.
That's more than you'll likely know what to do with, even if you're prone to loading your phone up with TV downloads from Netflix, BBC iPlayer and the like. After installing all my favourite apps and syncing up my Spotify playlists I was left with 100GB storage, which easily makes up for the lack of microSD card slot here.
While the Huawei P20 is hardly a stamina king when it comes to battery life it's no slouch either. Its 3400mAh capacity broadly adds up to a day's worth of usage, you'll still have to charge it every night like any other recent handset.
Software: An Android throwback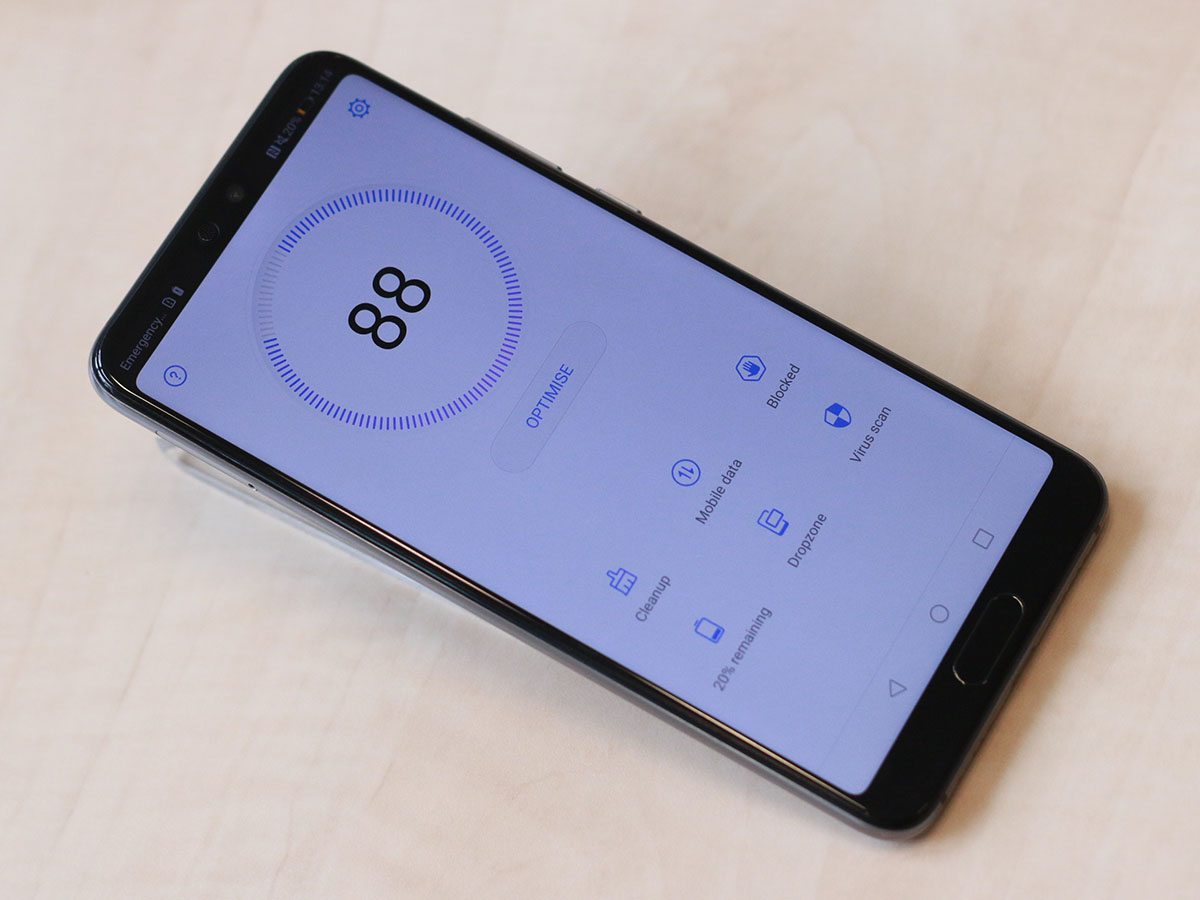 If you owned a Samsung Galaxy phone about four or five years ago then you'll know what to expect from Android on the Huawei P20.
Based on Android 8.1 Oreo, Huawei's EMUI 8.1 skin marries all the benefits of Google's latest operating system update – such as safer browsing and fewer demanding notifications – with a few homegrown tweaks. For example, you can hide the P20's notch by finding the right option in its settings menu.
Generally speaking, EMUI 8.1 isn't so egregious that it'll truly get under your skin, but you still get a fair bit of clutter scattered around this phone's first-party apps and the odd setting hidden away where you wouldn't imagine it to be.
Granted, the Samsung Galaxy S9 and Google Pixel 2 offer a far smoother experience. Once you've learnt to ignore its annoying quirks, you'll get on just fine with Huawei's P20.
Price and rivals: Get it on contract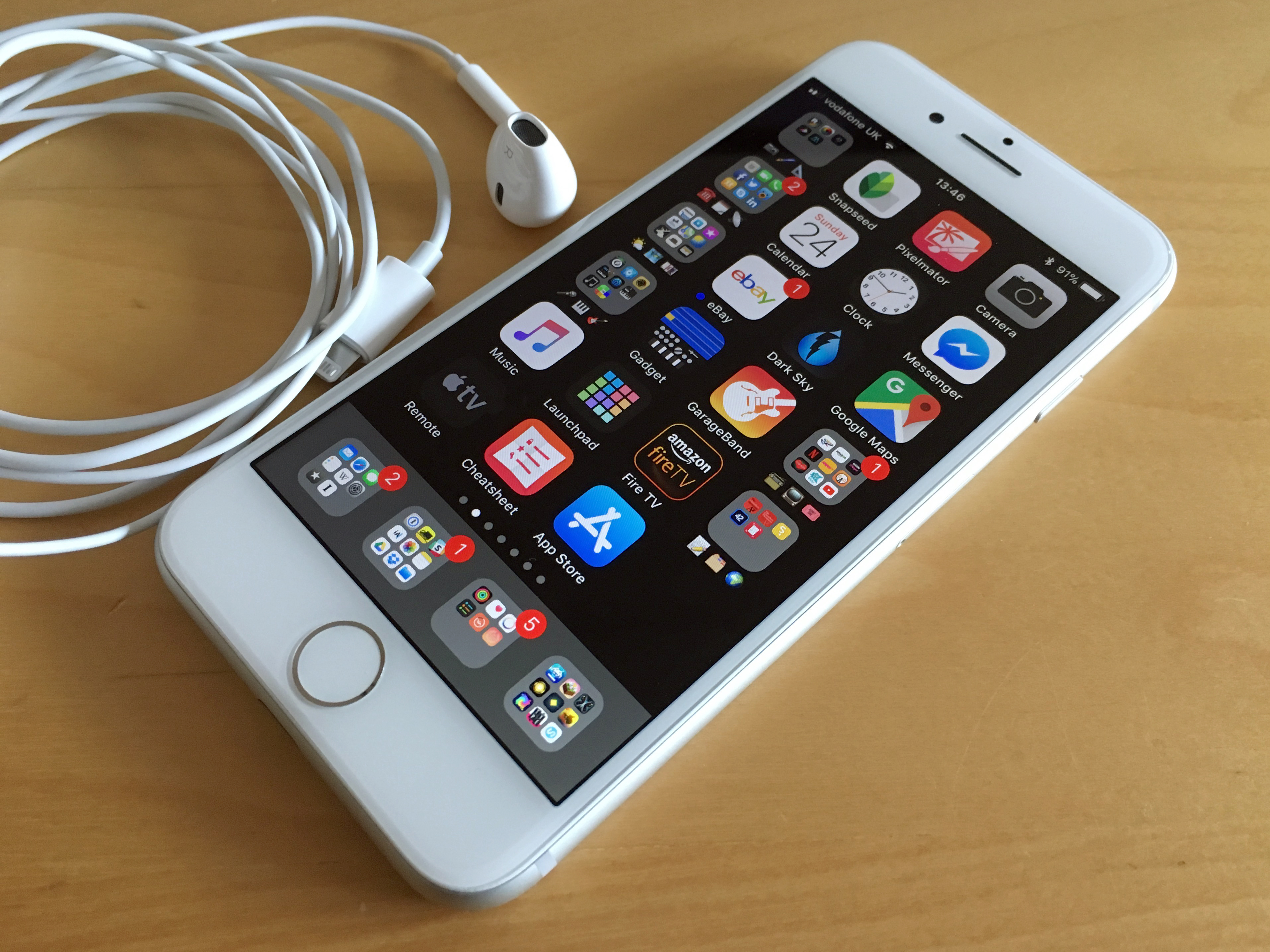 At a SIM-free price of £599, Huawei's P20 costs a fair bit less than both the iPhone 8 and Google Pixel 2.
If you're stumping up your cash upfront, then the Pixel 2 is the better buy for its camera alone. Also, you'll be guaranteed software updates to the latest version of Android for at least the next few years. Huawei's record on that front is more varied.
If you're signing up for a contract, then the Huawei P20 is a much more tempting proposition. Whereas the latest iPhone, Pixel and Samsung Galaxy phones all demand around £50 per month of your cash, the Huawei P20 can be found for as little at £35 per month.
That's extremely good value for money and makes choosing between these phones a whole lot more difficult. You're gonna have to spend an extra tenner per month to see a step up in quality.
Huawei P20 verdict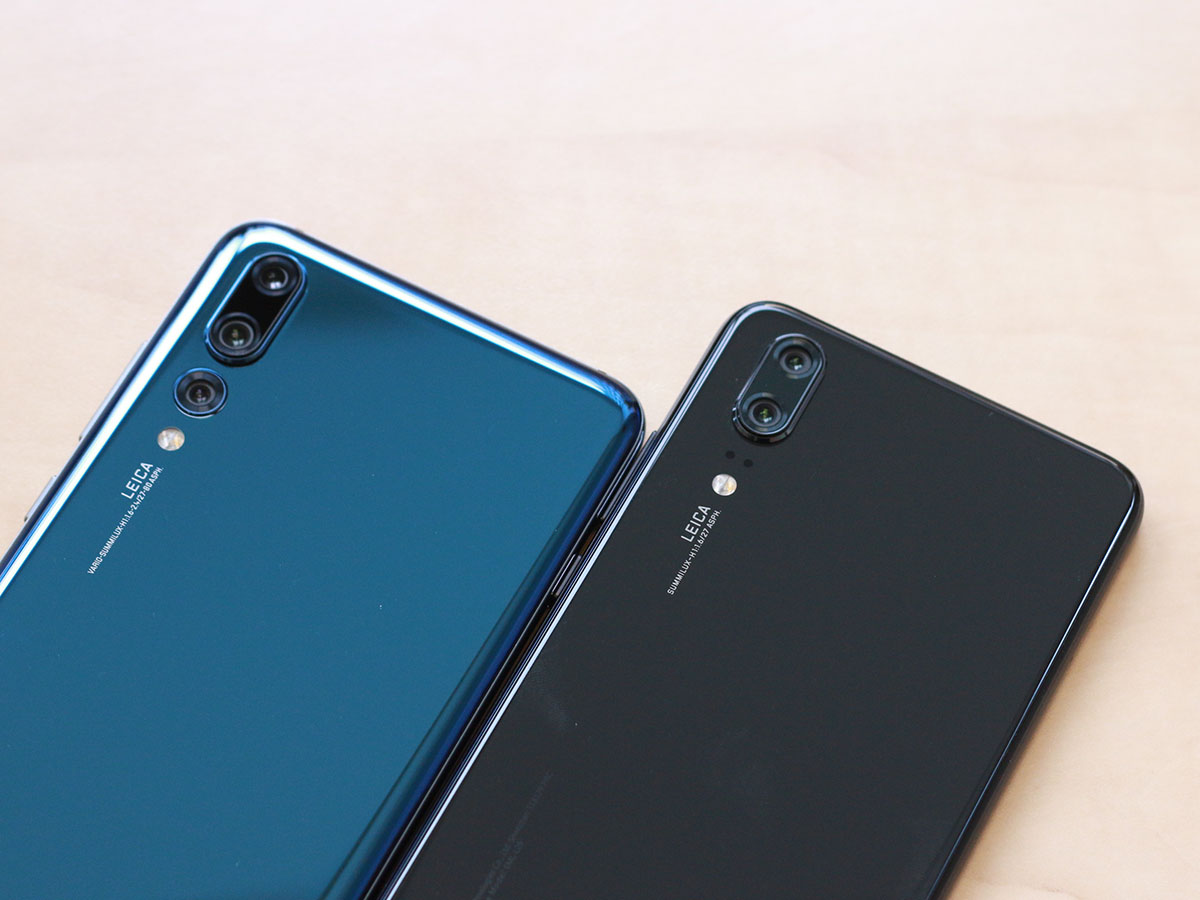 Just as there's no denying the Huawei P20's many technical accomplishments, it's also a blindingly obvious amalgamation of other phones that have done the same thing first. And that's a problem when it's not bringing anything new to the party. Unlike the Huawei P20 Pro and its triple lens camera.
So as much as the P20 is a phone with an admirable screen, camera and all-round performance, it doesn't distinguish itself enough to go toe-to-toe with them. Hence it's a hell of a lot cheaper than the iPhone 8, Samsung Galaxy S9 and company when bought on contract. If you'd prefer the spare cash in your pocket to a more innovative phone, then the Huawei P20 is well worth your consideration.
Besides, most people probably won't know it's not the iPhone X anyway.
Stuff Says…
A great Android all-rounder that borrows a little bit too much from its rivals.
Good Stuff
Great LCD screen
Speedy performance
Tidy camera
Bad Stuff
Borrowed design
No waterproofing
No headphone jack