Huawei P40 Pro+ review
Braving bans and besting the camera phone competition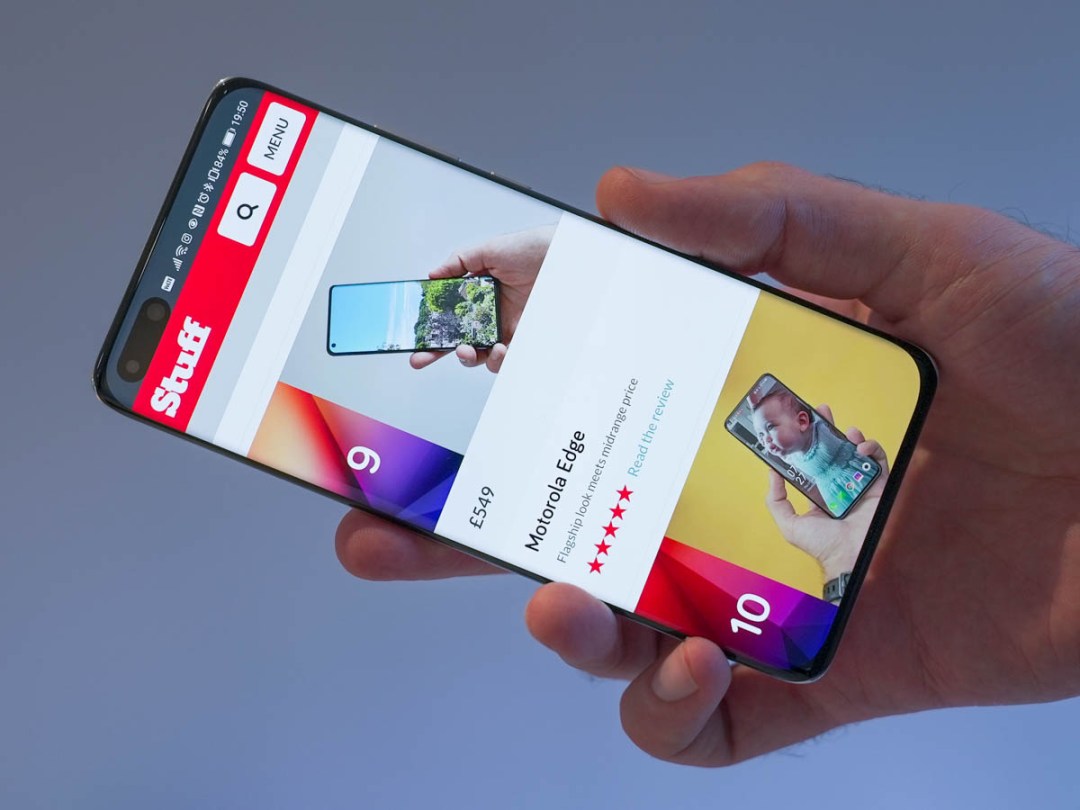 What's up with Huawei, eh? First, its phones were blocked from using Google's services, and now, it's being pushed out of a starring role in the UK's 5G show. Meanwhile, it's just launched the best camera phone money can buy – the first with a 10x optical zoom equivalent lens – what to do?
Firstly, it's important to understand, Huawei's latest flagship phone – the P40 Pro Plus – isn't affected by the UK's decision to remove Huawei from its 5G infrastructure directly. Huawei phones still support 5G, their 5G won't be turned off at any point, and in turn, if you buy a P40 Pro Plus, the phone's 5G will still work, even if Huawei 5G equipment isn't powering the UK's networks.
Now that's clear, it's also worth noting – the P40 Pro Plus isn't out of the woods just yet. Like the Huawei P40 and Mate 30 Pro, it doesn't support Google services out of the box – so no Gmail, no Google Docs, and no Google Drive, in addition to third-party app limitations. This is an exceptionally bitter pill to swallow, especially considering just how good the P40 Pro Plus is – and how expensive it is too – £1,299? Oof!
On top of being a great looking, well-made flagship with over 500GB storage and a nippier 5G speeds than the competition – it's also the best camera phone in the world.
Confused much? We're not surprised. With any luck, this review can help you better understand this troubled, enigmatic camera phone champ.
Design and screen: Ceramic round back, OLED in front
If you've used any recent flagship Huawei smartphone, you know what to expect here. Glass, metal, and curves are masterfully fused to create a phone that doesn't sport a single sharp edge – it's an in-hand treat.
Despite packing the same dimensions as the P40 Pro, the Pro Plus has a ceramic back, which is significantly tougher than the Pro's glass. Combined with the Pro Plus's IP68 water and dust resistance, a tempered glass screen, and the pre-fitted screen protector, it's safe to say this phone is about as hardy as they come for a shiny-shiny flagship.
Heavier than your average smartphone, the Pro Plus weighs in at 226g – the same as the iPhone 11 Pro Max. It sports all the usual buttons and ports – USB-C, volume, and power buttons, and there's also a bonus IR blaster at the top for good measure, as found on the Xiaomi Mi 10. Available in ceramic black or white, the phone's high-gloss finish might not look quite as special as that of the frosted P40 Pro, but the white version we reviewed is a real treat, staving off fingerprints better than anything we've used in years.
At 6.58in, the Pro Plus's display dwarves the likes of the iPhone 11 Pro, with full edge-to-edge, curvy QUAD HD+, 90Hz OLED goodness. It also plays home to a very responsive in-display fingerprint sensor and large punch hole front-facing camera (plus an IR sensor). We'll come onto just how good the selfie camera and face unlocking are shortly, but that giant punch-hole is definitely our least favourite thing about the phone's design and display.
Camera: Close up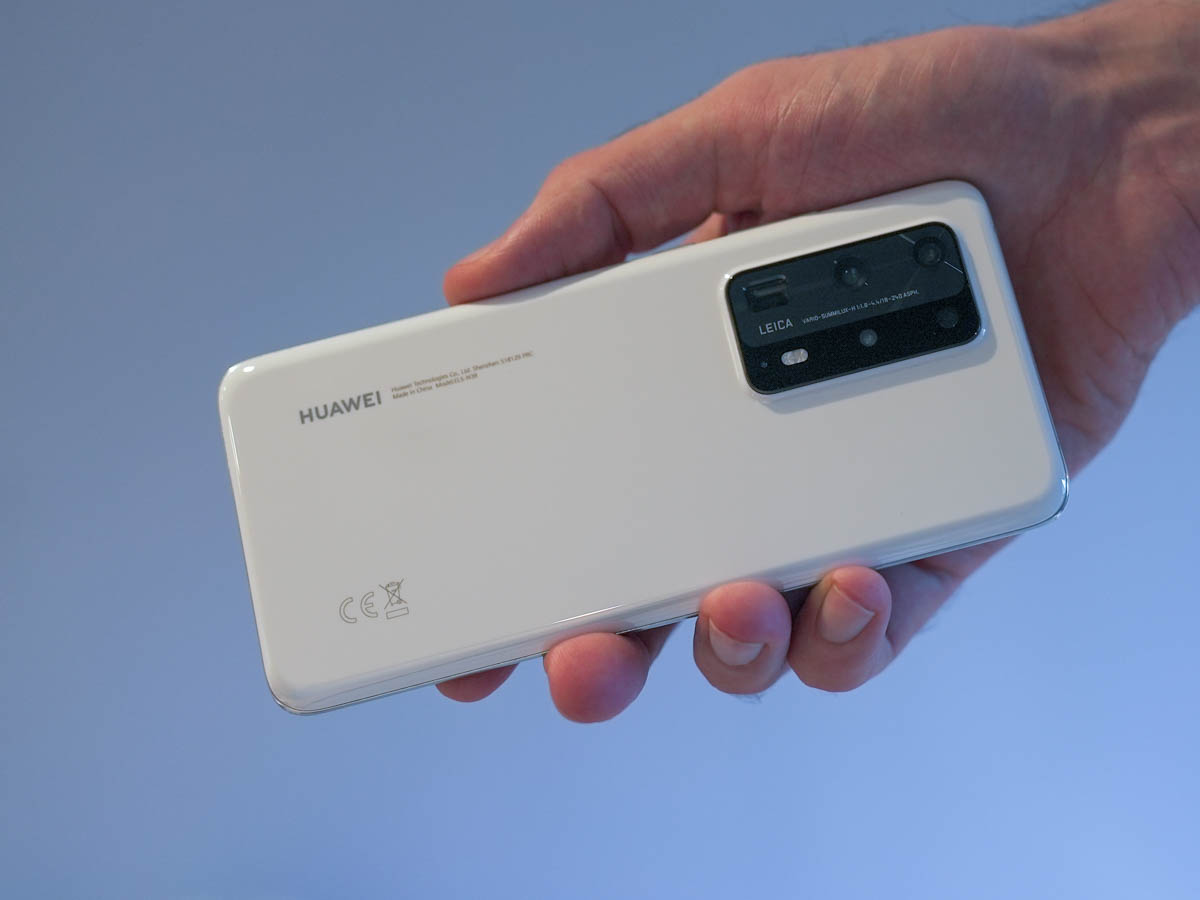 The P40 Pro Plus sports the same main 50MP camera as the Pro, complete with its 1/1.28in, 50MP RYYB sensor – huge for a smartphone. There's also a 40MP ultra wide-angle camera with an f/1.8 aperture, plus a ToF lens for depth sensing.
Where Huawei shakes things up is when it comes to that zoom – or the multiple zooms rather. Instead of a 5x zoom module, the Pro Plus packs not one, but two telephoto cameras. The first features a 3x equivalent zoom, and the second – the showstopper – gets you all the way to a 10x equivalent zoom, with a 240mm focal length. A winning combo? Without a doubt.
The main camera delivers the best dynamic range we've seen from a smartphone to date, handling challenging subjects like backlit black cats better than the rest. In low-light, it excels, brightening up scenes while retaining clarity and keeping noise at bay – outperforming even high-end compact cameras like the Sony ZV-1. Then there's that zoom. It trumps the once best-in-class Samsung Galaxy S20 Ultra both in terms of detail, and aesthetic style.
Whether you're taking portrait shots, ultrawide images, or zoomed in, intimate photos from far away, the P40 Pro Plus is one of the first camera phone's that's feels like it can at least match, if not beat out some premium compact cameras or very entry-level DSLR from a versatility point of view – no small feat for something that slips in your pocket.
Then there that 32MP front-facing camera that takes the best selfies we've seen to date. Despite its sky high resolution, photos it takes still manage to flatter while retaining detail, and if the snaps are too pore-tastic for your tastes, dial up that beauty mode for some flattery, and realistic looking skin smoothing. All combined with a smart camera interface that ranges from totally automated to full-blown manual; 4K video that looks smooth, with its framerates climbing up to 60fps, and low light performance that's Pixel-beating, and nothing can touch the P40 Pro Plus when it comes to imaging.
Software: Sideload or sidestep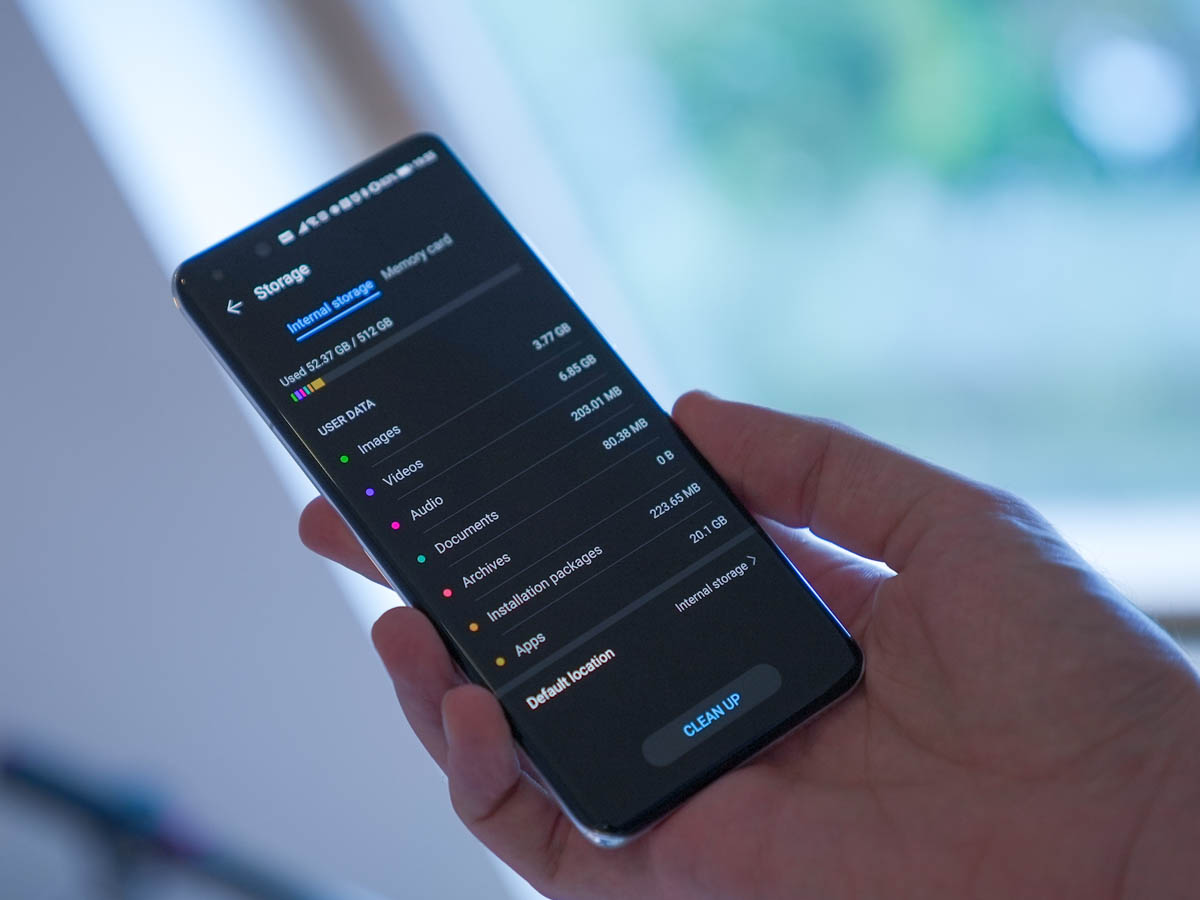 For most of us living in the UK, US, or other western markets, Google's services – Docs, Drive, Maps, Play Store, and YouTube to name a few, feature heavily in our everyday lives. Out of the box, therefore, the P40 Pro's beautifully slick software is a challenge for any seasoned Googler – Google services don't work on Huawei's new phones.
Running EMUI 10.1 on top of Android 10, Huawei's interface is familiar in essence, but if you haven't used a Google-free Huawei phone before, keep reading.
It might surprise you that actually getting apps on-board isn't the challenge. With Huawei's pre-installed Phone Clone tool, most apps will transfer over from your old phone pain-free. Next, Petal Search – Find Apps is a Huawei tool for scouring third-party app stores like APK Mirror to new ones. That said, some apps just don't work properly on the P40 Pro Plus without Google services.
WhatsApp backups are saved to Google Drive, for example – so you can use the chatting app, but you'll be starting your chats from scratch. Additionally, we had issues with Disney+ playing back content.
The Google-free Huawei experience is much better than it was – Huawei's AppGallery is swelling nicely and some apps that once didn't work, like Snapchat, now do. This doesn't change the fact, however, if your work or personal life relies on Google services – Google Calendar, Drive, Meet, etc – then you shouldn't pick up a Huawei phone unless you're happy to sideload it.
Sideload? Yes – you can find tutorials online to get the Google experience onto the P40 Pro – we've done it, and it makes the Pro Plus a fantastic phone with far fewer caveats. Google Drive, Gmail, YouTube, and the usual suspects all work. Here's an example video in case you're interested in trying it yourself, though naturally, Stuff doesn't condone this process, sideloading or take responsibility for any borked Huawei devices
Power: Need for speed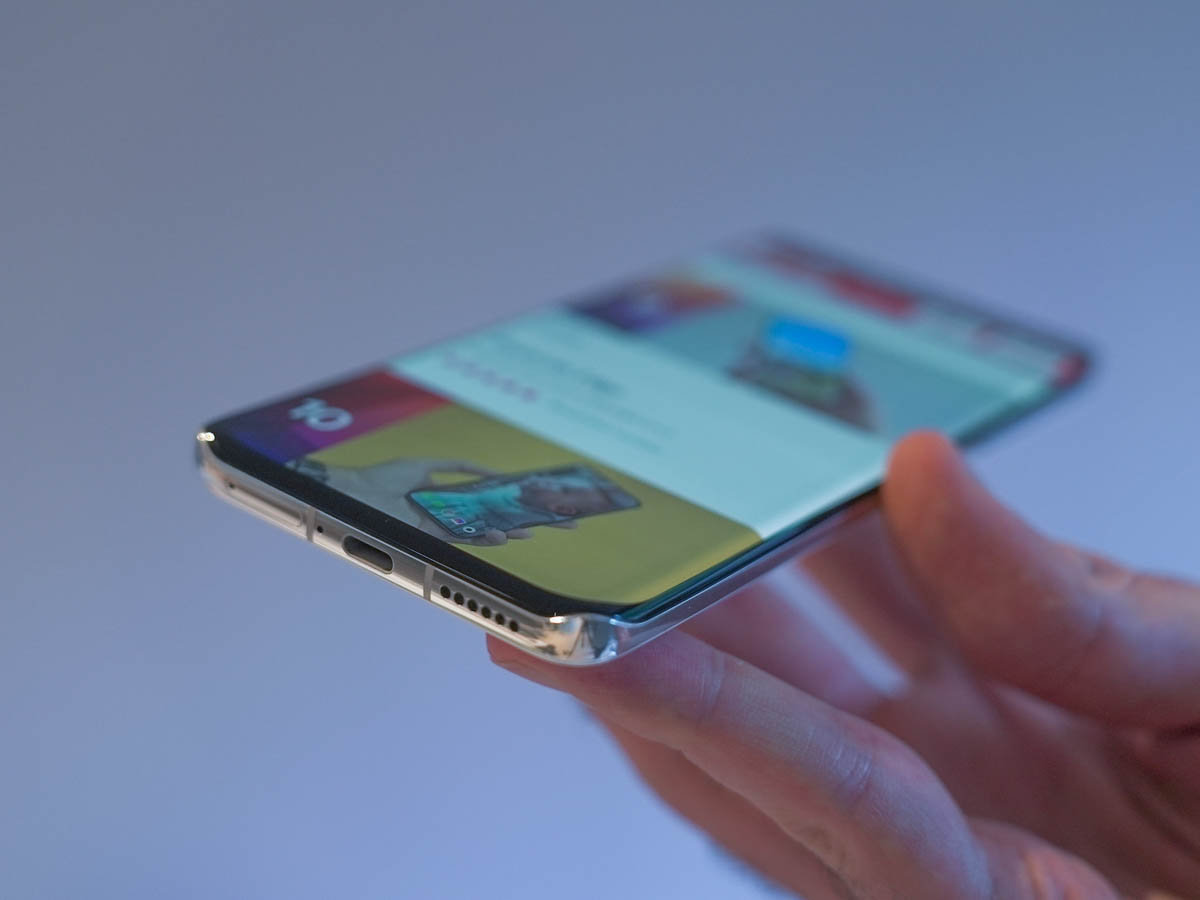 The P40 Pro Plus runs a fast, smooth, stable Android experience. Huawei's interface also has plenty of features that help you get the most out of it. This includes easier split-screen multitasking than standard Android, as well as a handy floating window feature that can have the phone work across three apps without a hint of slowdown.
The Pro Plus's dark mode looks great on the OLED screen, glides beautifully with that 90Hz refresh rate, and the Kirin 990 processor makes short work of 4K video capture and 3D games. It feels flagship.
The Pro Plus benchmarks a bit better than a Snapdragon 855 device, features 8GB RAM, and serves up a whopping 512GB storage too – more than many laptops.
Additionally, this storage capacity can be bolstered by a Huawei Nano Memory card, which sits in the second SIM slot when not in use. Given the fact Huawei makes its own 5G radios, you can expect future-proofed internet speeds here, as well as WiFi 6+, enabling wireless speeds of up to 2400Mbps.
With an ample 4200 mAh battery, faster wired and wireless charging than most phones (40W whichever way you charge), and nippy reverse wireless charging of 27W, it lasts all day and powers up in a flash.
Huawei P40 Pro Plus verdict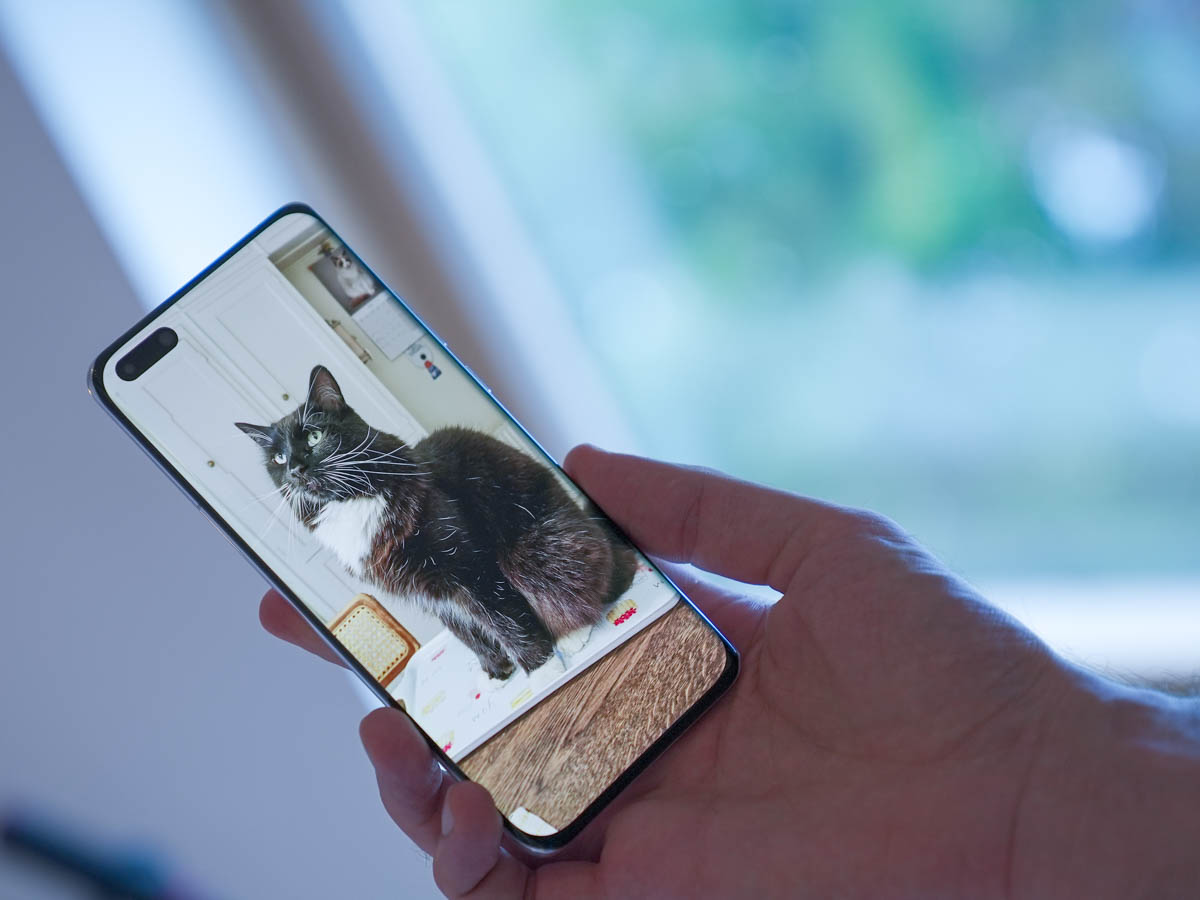 The P40 Pro Plus is the pinnacle of what a Google-free life could look like – if the idea appeals to you. Its design, screen, and polish scream flagship, the camera is nothing short of game-changing – and it's got stacks of storage and excellent battery life for good measure.
The only thing we're not wild on is its massive selfie camera cutout. If you're happy sideloading Google services onboard, then you could end up with one of the best, if not the best smartphones around.
That said, for £1,299, how happy you'll be poking around with the software's core elements is less clear-cut.
Where will Huawei will be in a year's time in the West? That's anyone's guess; but one thing's for sure, in 2020, if you need the very best camera phone money can buy, there's only one, and it's the P40 Pro Plus.
Tech specs
| | |
| --- | --- |
| SCREEN | 6.58in, 1200×2640 OLED HDR10, 90Hz |
| CPU | Kirin 990 |
| MEMORY | 8GB RAM |
| CAMERA | 50MP primary + (40MP ultrawide, 8MP 3x zoom, 8MP 10x zoom, ToF depth camera) |
| STORAGE | 512GB on-board, Nano memory expansion |
| OPERATING SYSTEM | Android 10 |
| BATTERY | 4200 mAh non-removable |
| DIMENSIONS | 158.2 x 72.6 x 9 mm |
Stuff Says…
The best smartphone camera in the world that you shouldn't buy
Good Stuff
World's best camera phone
Stacks of storage
Durable design
Bad Stuff
Google app limitations
Expensive