HyperX Cloud Alpha Wireless review: battery champ
300 hours away from the mains? It's no problem for this heroic headset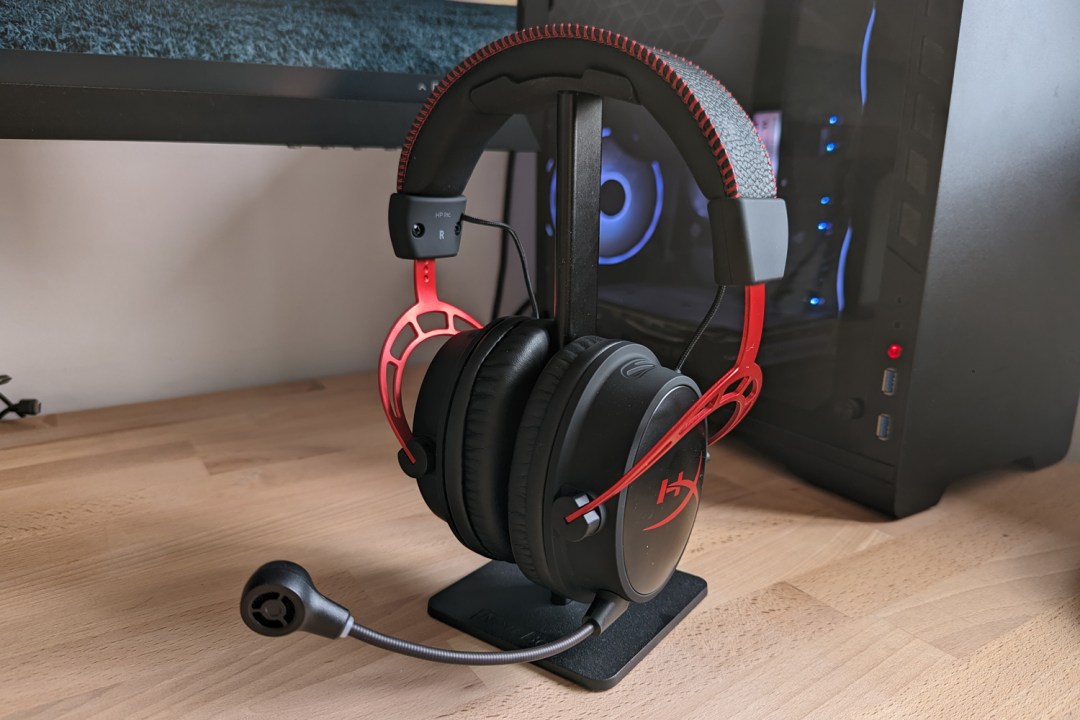 The Cloud Alpha Wireless is a gaming headset with an impressive lineage. HyperX might now be under the stewardship of HP, but it began life as the gaming wing of memory expert Kingston – which in turn teamed up with boutique brand Qpad for the original model. While it hasn't changed much visually in all that time, the underlying tech has come a long way.
Case in point: these wireless 'phones should last a herculean 300 hours between charges. If you've ever sat down for a gaming session, only to discover your gear is out of juice, that could be a godsend.
It isn't packing the multi-platform cleverness of rival headsets, though, and it commands a premium price. Is there more here than longevity to make gamers sit up and take notice?
Design & build: better red than dead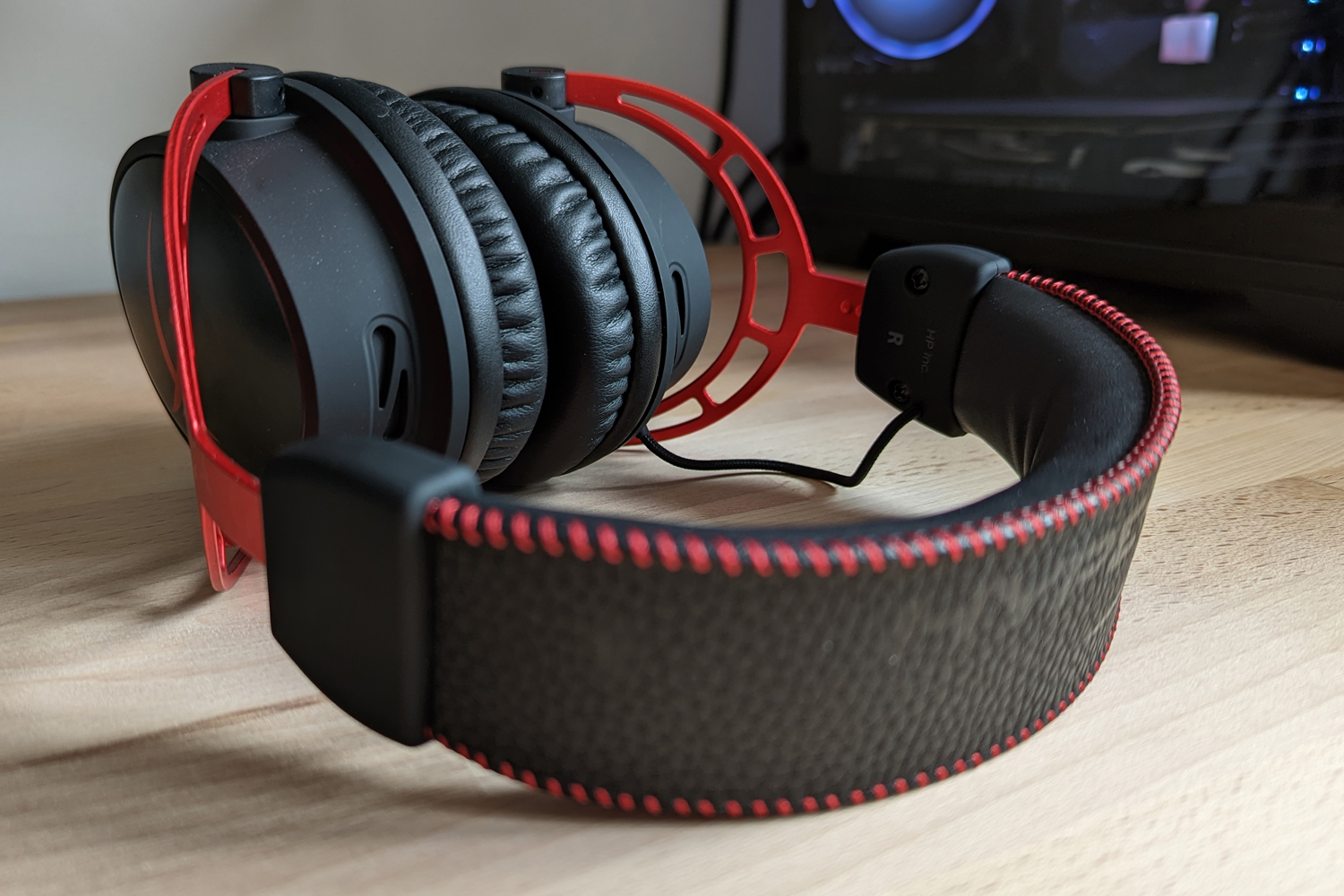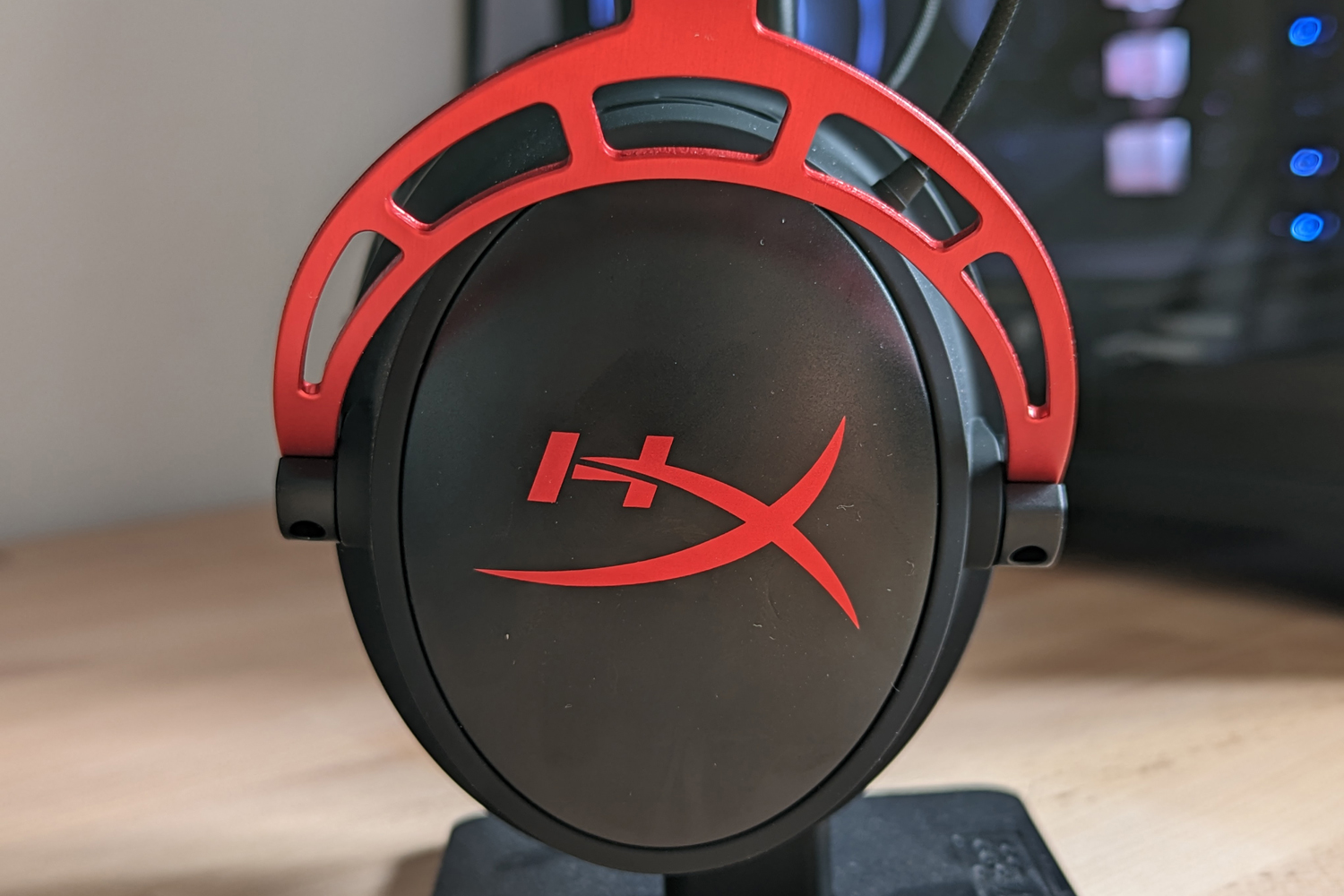 The Cloud Alpha Wireless doesn't mess with a winning formula in terms of styling, with an aluminium frame and mix of metal and soft-touch plastic. The leatherette ear cups and headband cushion are stuffed full of memory foam, with contrasting red stitching giving a distinctive look.
There's plenty of adjustment in the headband, and while the ear cups have the smallest amount of swivel, there's plenty of tilt to find a comfortable fit that also seals you off from any outside distractions. Clamping force is well judged, and there's ample cushioning on all the places that make contact with your bonce.
At over 300g this isn't the lightest headset going, but it's not going to give you a headache after a prolonged gaming session either.
Controls are split across both earcups, with a volume dial on the right and power, mic mute and USB charging port on the left, along with the mic port for plugging in the detachable boom microphone. One button is concave while the other is convex, so it's easy to tell the difference by touch alone.
Features & battery life: taking charge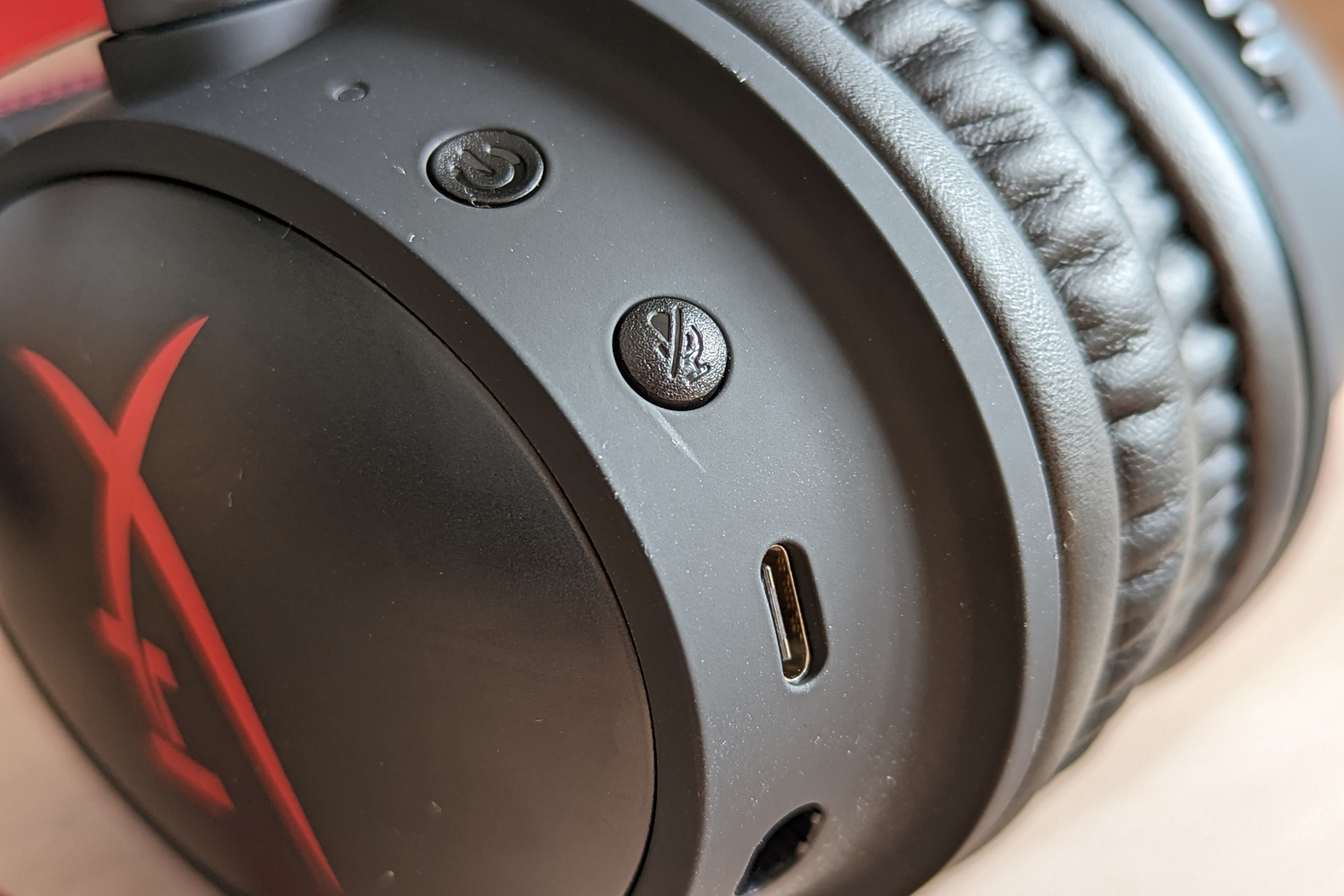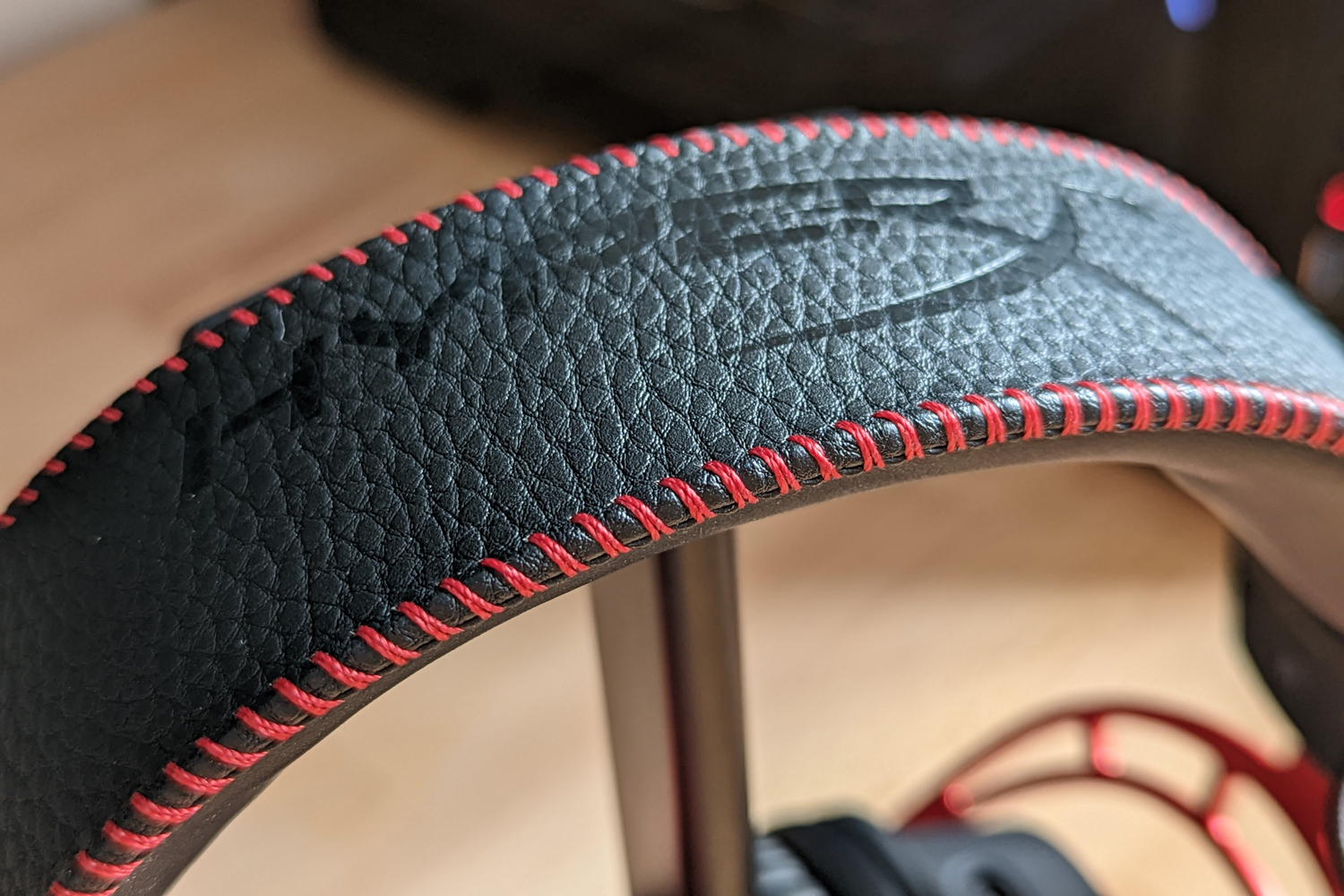 None of the Cloud Alpha Wireless' buttons pull double duty for things like music controls or input selection. That leaves HyperX's NGenuity software to manage things like firmware updates, microphone volume and EQ presets, as well as turning on DTS:X spacial audio. It's a simple affair, with all the major tweakables on a single screen, but lacking the more extensive customisation of rival headsets.
The software shows an exact battery percentage, while a voice plays through the headset every time you turn it on to remind you how much juice is remaining. Based on our testing, though you won't need to worry about charging it too often: that 300 hour estimate looks very accurate, and above just about anything else you'll find for the price. We might not have managed any all-day sessions, but after a few weeks of regular use they were yet to dip into the red.
A full charge takes about four and a half hours, which isn't all that snappy, but a brief top-up seems to deliver enough for more than a few hours of gaming.
This is a purely wireless headset, using a proprietary USB dongle that'll play nicely with PCs and PlayStation consoles – but not Xboxes or the Nintendo Switch. The USB-C port is only good for charging, not listening, and there's no Bluetooth on board. Admittedly the gamer-centric styling means we're bettering there won't be too many owners looking to wear these away from their desktops.
The 2.4Ghz wireless connection is all but instant, with no sync issues and is superbly stable through a few walls, which should mean you can grab a snack without the audio dropping out. Just remember to mute the mic if you're taking a bathroom break…
Sound quality: not just for gamers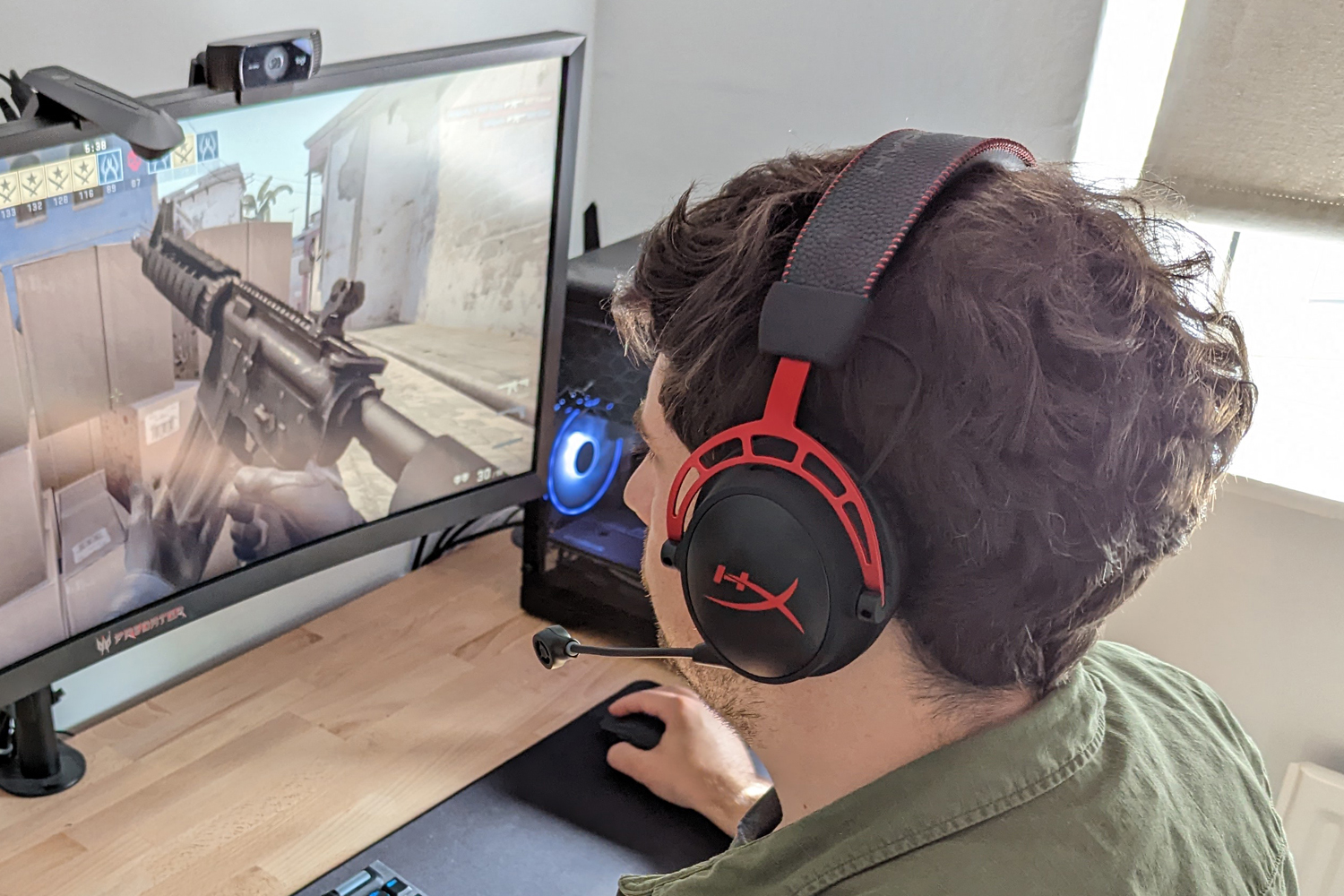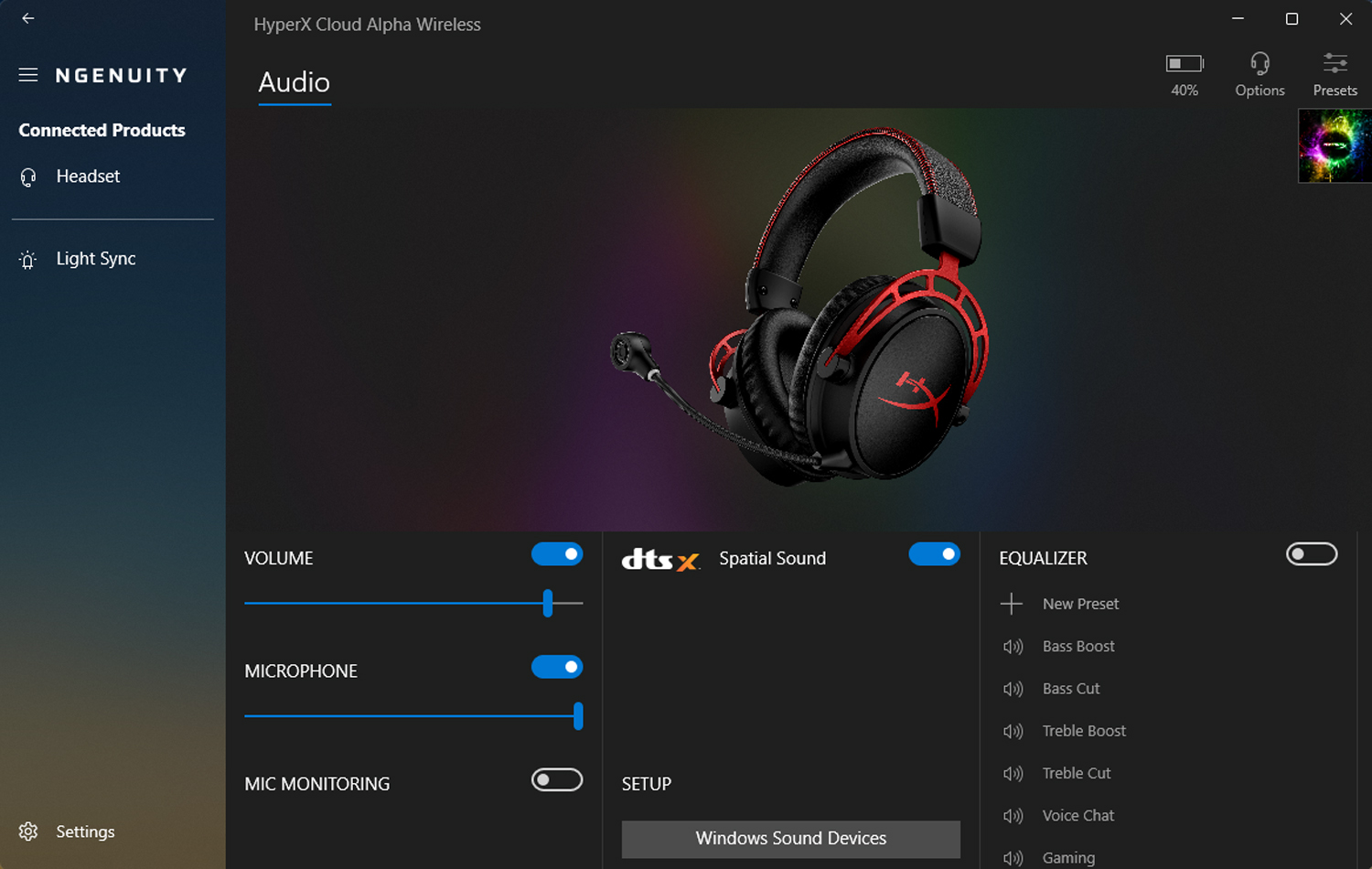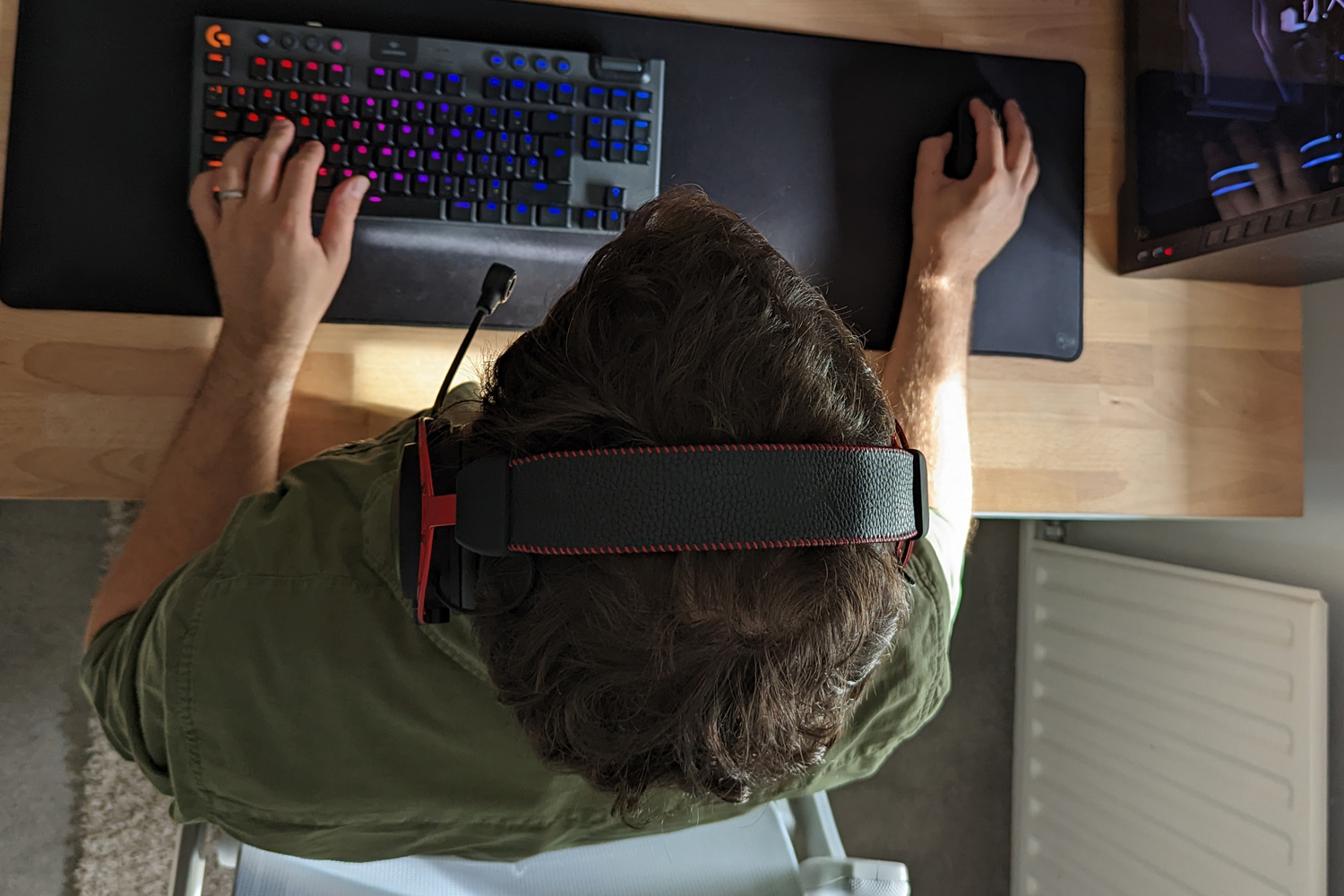 Most gaming headsets go big on bass, while also boosting high-end frequencies to bring in-game audio like footsteps, broken glass and gunshots to the fore. The Cloud Alpha Wireless is no different, but does so with impressive clarity courtesy of dual-chamber 50mm drivers. Subtle details aren't lost amongst boomier explosions or the rumble of engines, and there's good stereo separation.
It works well across films and music as well as games, with an excellent range and a frequency curve that can be reigned in if you get stuck into the software EQ presets. Volume isn't the outright best, but it gets more than loud enough for an absorbing gaming session and can drown out a good bit of background noise.
Spacial audio is also convincing enough on PC, and it should play nicely with the PS5's built-in mode (though we didn't have access to a console to test it). You can clearly pick out sounds around you in FPS games,
The boom mic isn't quite so impressive, picking up sound well, but lacking the clarity of some rivals. Don't go thinking this'll do the job for podcast voiceovers – it'll do the job for in-game chat, but not much more. It doesn't take too much adjustment to avoid picking up background audio, at least. The LED on the end reminds you when you're muted, which is a nice touch.
HyperX Cloud Alpha Wireless verdict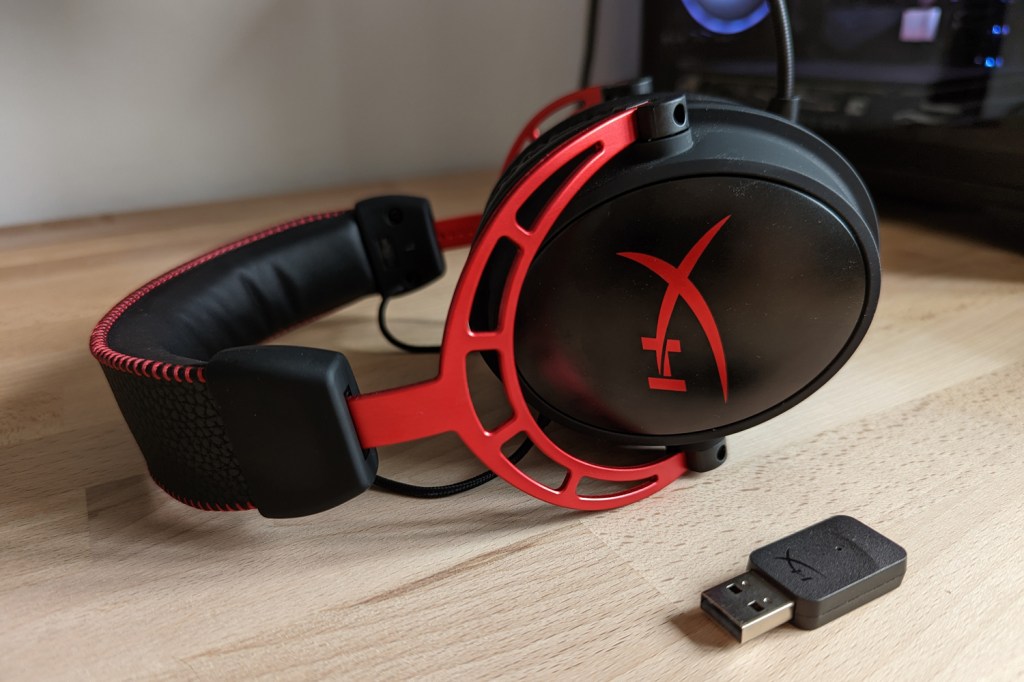 With a well-rounded sound that avoids many of the typical gaming headset pitfalls, and easily some of the best battery life you'll find in the class, the Cloud Alpha Wireless is a dream pick for PC gamers that are sick of finding their tech has run out of juice between play sessions.
However, the USB Type-A dongle limits its appeal for anyone after a do-it-all headset to use across PC and console, and some rivals now manage to include Bluetooth for on-the-go listening as well. You're really paying a premium for longevity, with alternatives like the Steelseries Arctis Nova 7 Wireless adopting a more all-rounder approach for similar cash.
If you're exclusively gaming on PC or PlayStation, though, this is the undisputed battery life king.
Stuff Says…
Exceptional battery life and stellar sound at a price competitive with close rivals. Console support is limited, but the Cloud Alpha Wireless holds plenty of appeal for PC gamers
Good Stuff
Battery life pretty much unrivalled
Sound quality impresses for a gaming headset
Supremely comfortable
Bad Stuff
Microphone could be clearer
Not the slickest software
Limited connectivity options
HyperX Cloud Alpha Wireless technical specifications
| | |
| --- | --- |
| Drivers | 50mm dynamic |
| Microphone | Boom arm, detachable |
| Connectivity | 2.4Ghz Wireless, via USB |
| Battery life | 300 hours |
| Dimensions | 195x150x93mm, 317g |