iMac Retina 5K (2019) review
It's still wearing 2012's garb, but what's inside counts most in Apple's latest iMac refresh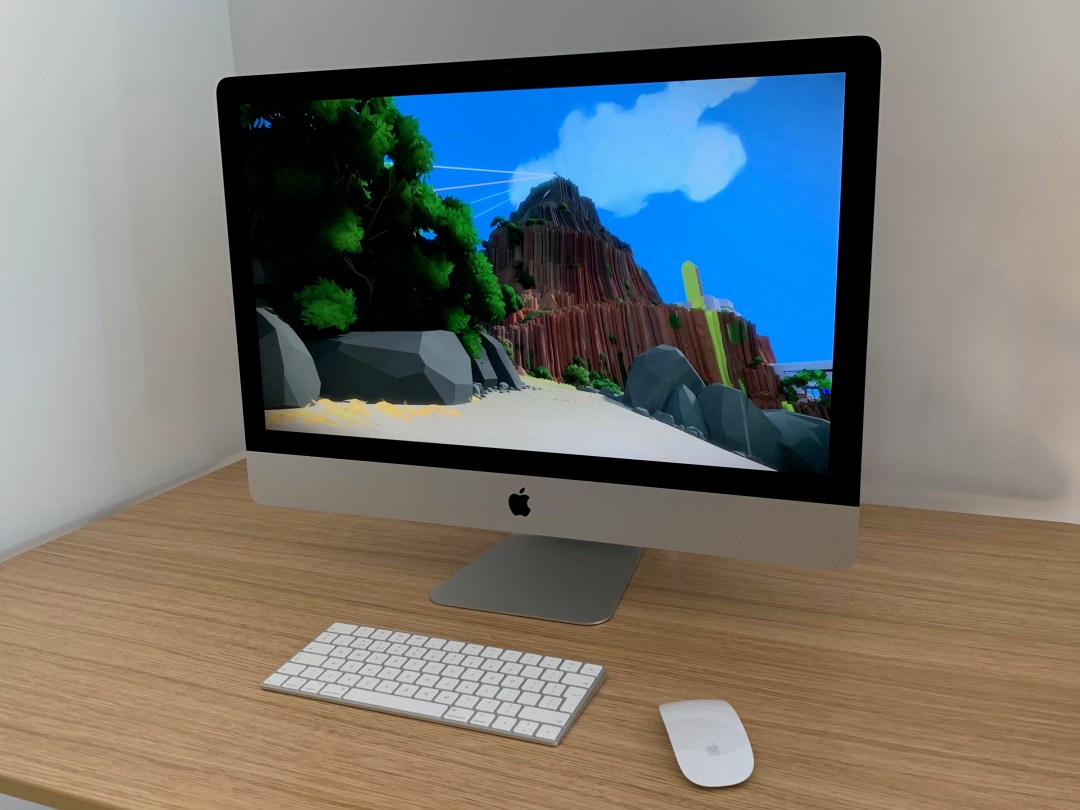 It's an iMac. That's the feeling you get on freeing the latest iteration of Apple's 27in desktop from its trapezoid box.
Plonk it next to 2017's model – or even 2015's (from the front) – and you won't be able to tell the difference; but fire up this new iMac and you realise it's had a gulp of rocket fuel – at least if you've not gone for one with Apple's questionable entry-level specs.
It's a looker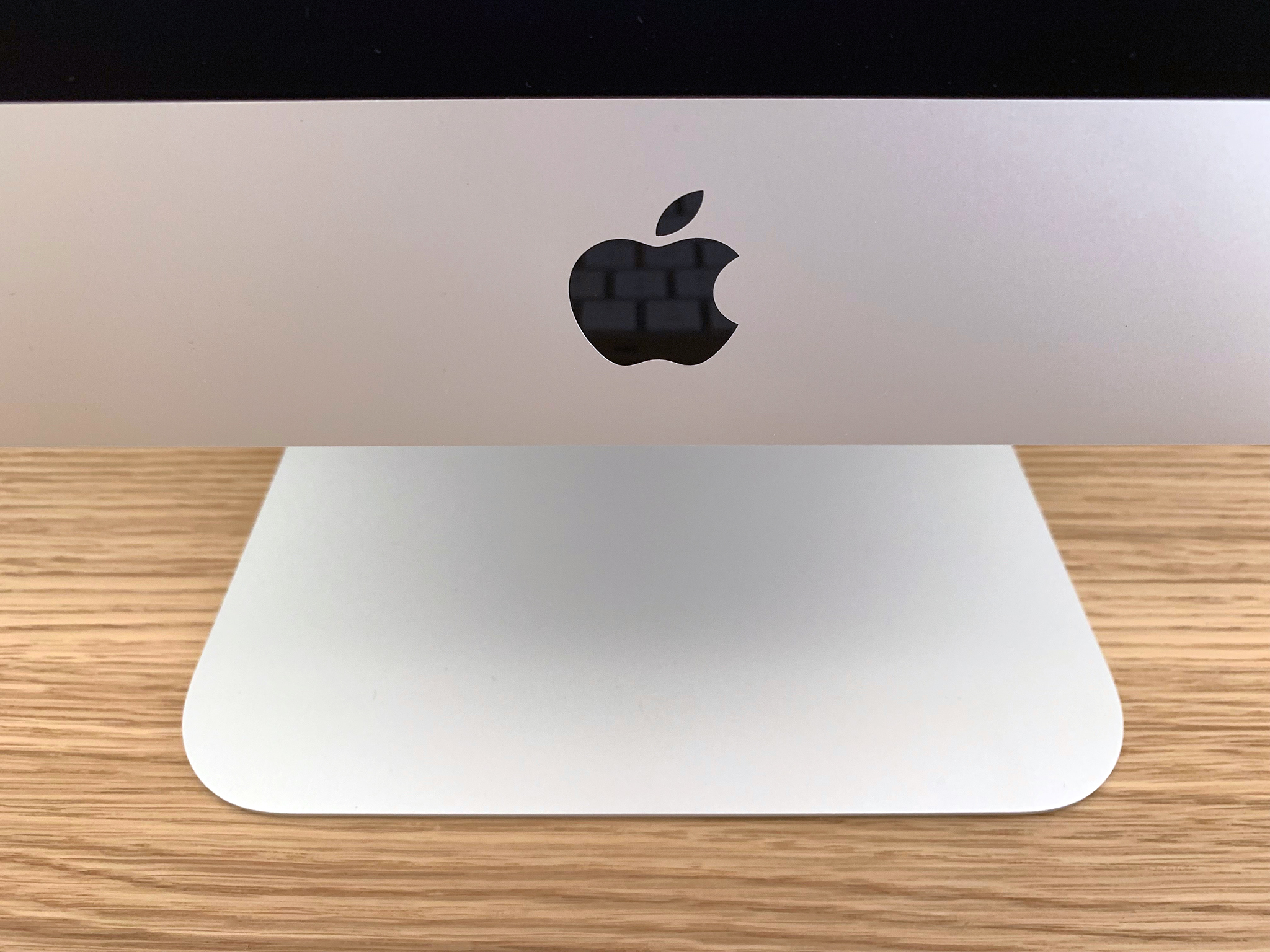 The case remains the same – a slice of Jony Ive futurism beamed in from 2012. You might argue it looks dated – until you spot other all-in-ones, most of which look like they've been whacked with an ugly stick.
That's not to say it's time to break out the cheerleading pom-poms. I'm still fine with the display's chunky black bezel, which serves to frame content and force focus. But I wonder if Apple might one day have the confidence to avoid stamping a logo on the front of its iMacs – in part by removing the metal chin.
Elsewhere, depending on your set-up (and own height), only being able to tilt rather than raise the screen will result in a shrug or fury. And shoving the decent selection of ports – SDXC; four USB 3; two USB-C – around the back is fine for tidiness, but putting the headphone port there feels user-hostile.
Mind you, we should be glad Apple hasn't binned that last port entirely, as it has on iPhone and iPad Pro.
Screen time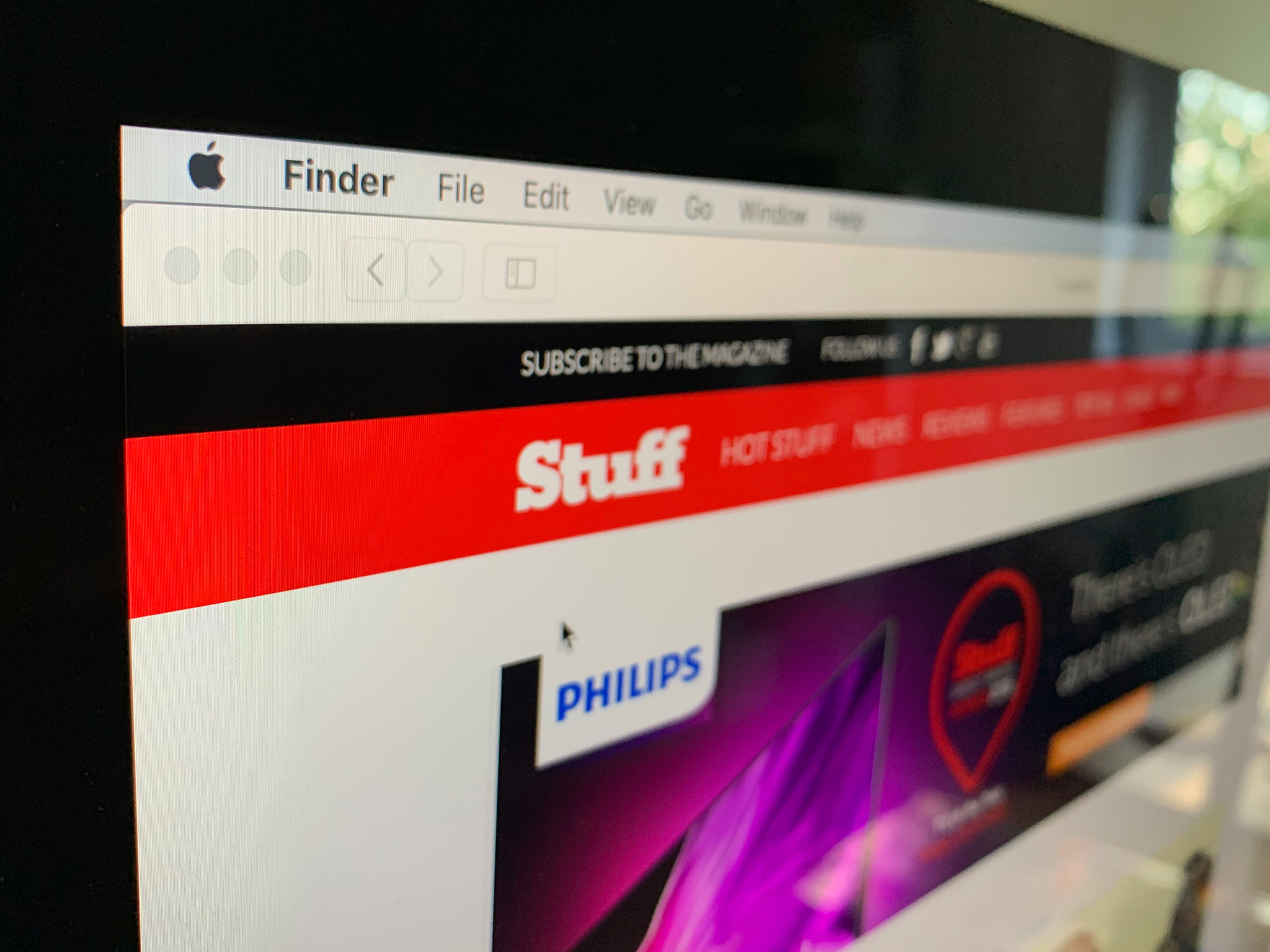 With an all-in-one, the display's vital, given that you 1) spend your day gawping at it, and; 2) can't switch it for something else. And this iMac's one is gorgeous to an almost unreasonable degree.
You get 5120×2880-pixel resolution at 500 nits of brightness. (Crank it up much beyond half and you're into eye-searing territory.) Colour-accuracy is among the best around – making this an ideal Mac for creative types. Everything from text to video looks superb, even when your nose is pressed up against the screen – at least it is if your iMac doesn't face a window, at which point it becomes an expensive mirror.
When watching TV shows, or showing off about your new iMac over FaceTime, you're well catered for with the built-in stereo speakers and selfie-cam. Audiophiles might gripe, but I found sound output sufficiently bassy and yet detailed enough for music and games, as long as the volume isn't cranked up too far.
Power up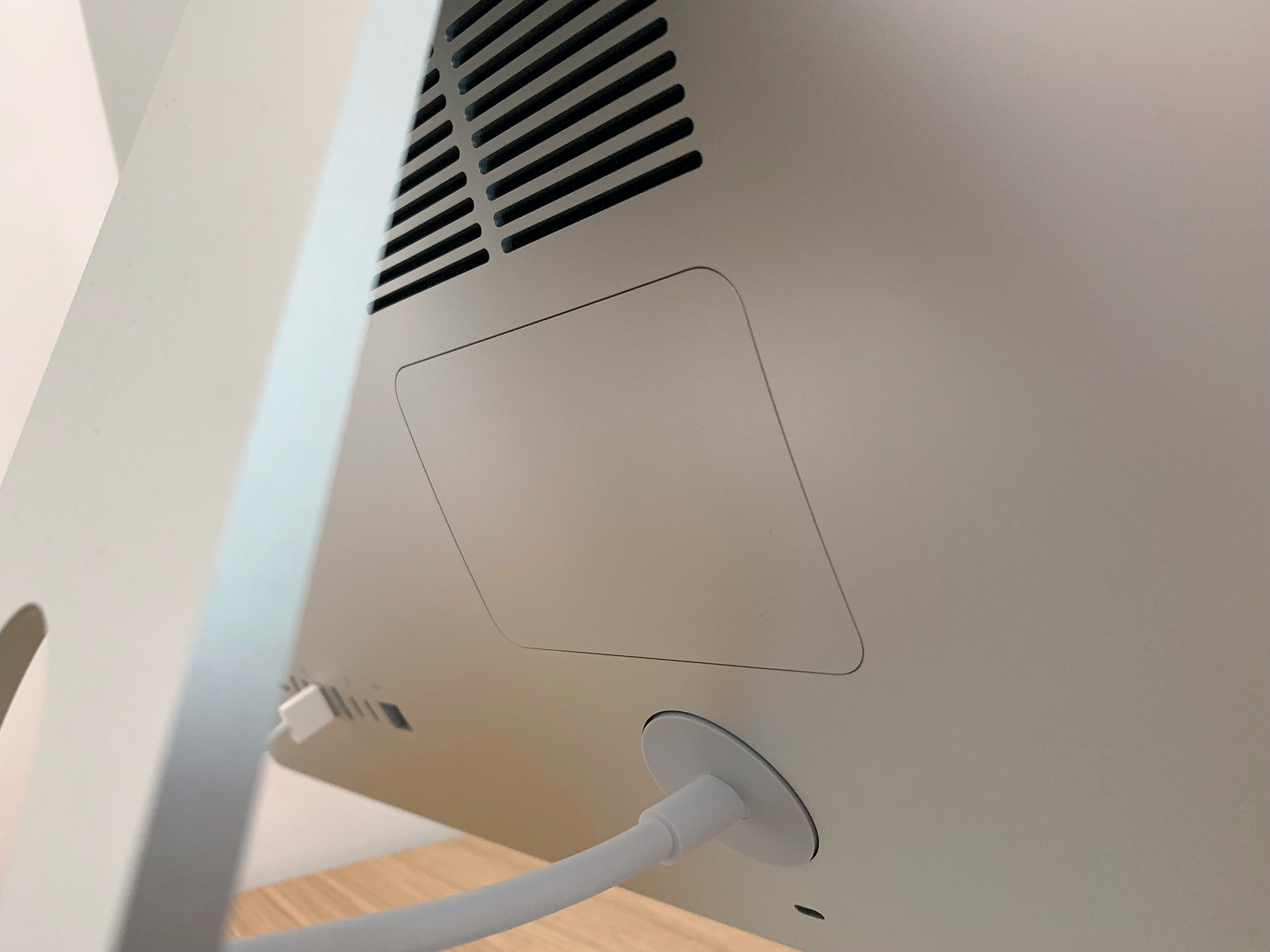 The big changes to this iMac are its innards. Sadly, it lacks the lauded T2 processor found in many of Apple's other new Macs – and therefore feels left behind in this regard. But you do get a 6-core i5 by default (enough for most), which for 450 quid can be upgraded to an 8-core i9 (for more demanding users).
Elsewhere, Apple's 8GB RAM seems miserly, and its upgrade prices are 'interesting'; but this iMac – unlike the 21.5in or, indeed, iMac Pro – retains a RAM door that enables you to easily rectify this shortcoming yourself. That isn't the case with storage, though, which is build-to-order unless you're an iMac repair wizard. And you will want to upgrade.
Presumably for cost reasons, Apple defaults to Fusion Drives across the line. So you get a spinning disk twinned with a very small SSD. It's… sub-optimal. Swapping the stock Fusion Drive for a 512GB SSD costs 90 quid – and is highly recommended. You'll need to be made of money to go further – upgrading to a 1TB drive costs an eye-watering £450; 2TB costs £990.
Playing the game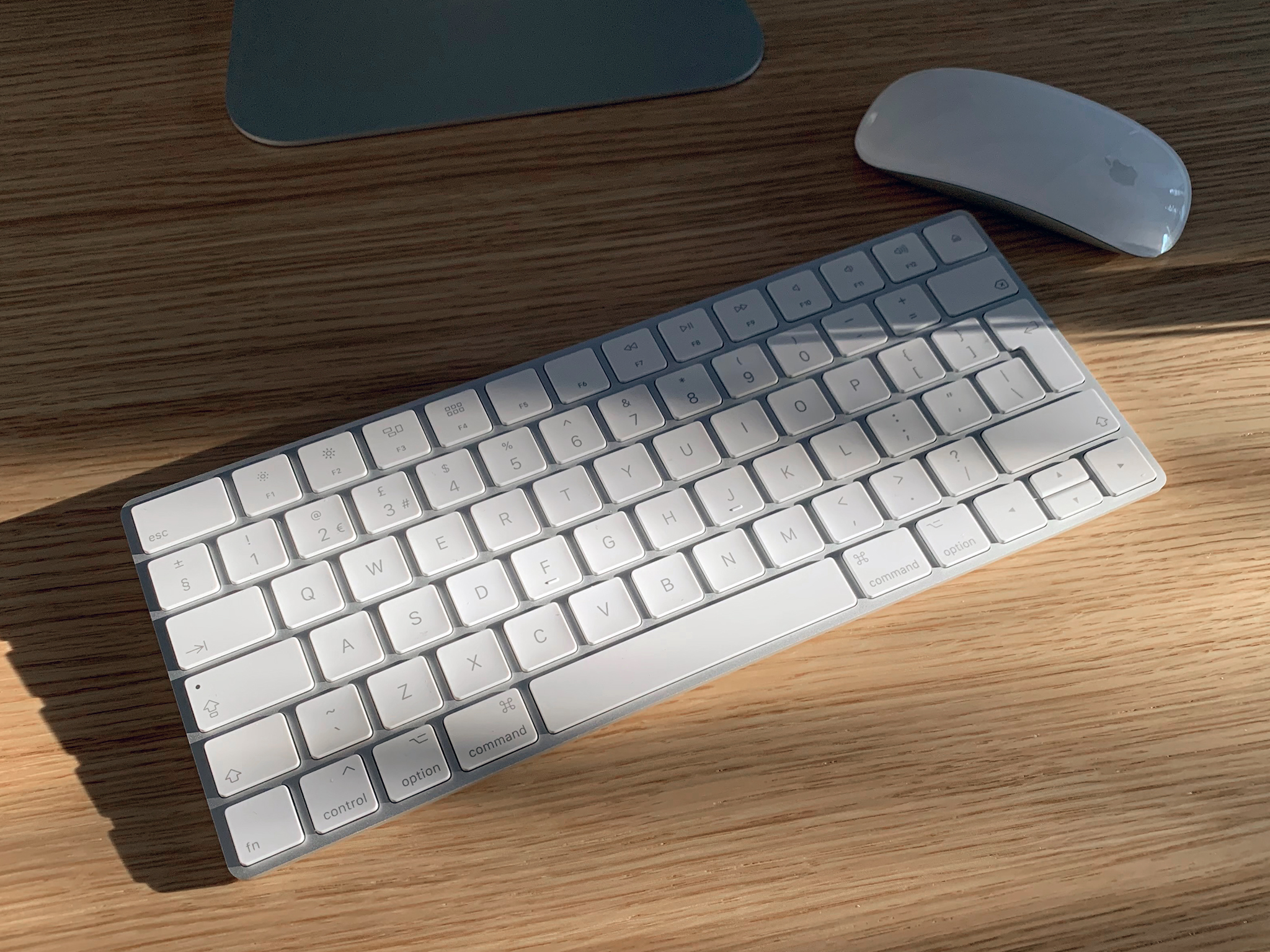 Whether you'll make use of all this power is another thing entirely. Apple threw a high-spec configuration Stuff's way: a 3.6GHz i9 with Radeon Pro Vega 48. It left my 2015 4-core iMac for dust, as you might expect. Tasks in creative apps complete in about half the time in this config than on a 4-core iMac. There are noticeably far fewer issues with editing, rendering, and encoding media.
There are interesting comparisons to be made with the iMac Pro, too. Spec up the 27in iMac and you can get something that rivals the Pro – for half the price. And even though the iMac Pro will likely one day again leap far ahead, only those with very deep wallets and very specific high-end requirements will demand that level of power.
For faffing about in Safari, even the 27in iMac is of course overkill, but you might nonetheless be tempted to splash out for a family computer with gaming clout. I tested several titles, the first of which was The Witness. On the 2015 iMac, it struggles when going beyond 720p – at 1080p, the screen jerks every few seconds. Not on the 2019 iMac, which at 2560×1440 remained buttery smooth. That said, even with the Vega, ramping up the visuals beyond full HD in some titles will sometimes transform a silky smooth gaming experience into a stop-motion special. In short: don't expect 5K gaming on that 5K display.
iMac Retina 5K (2019) verdict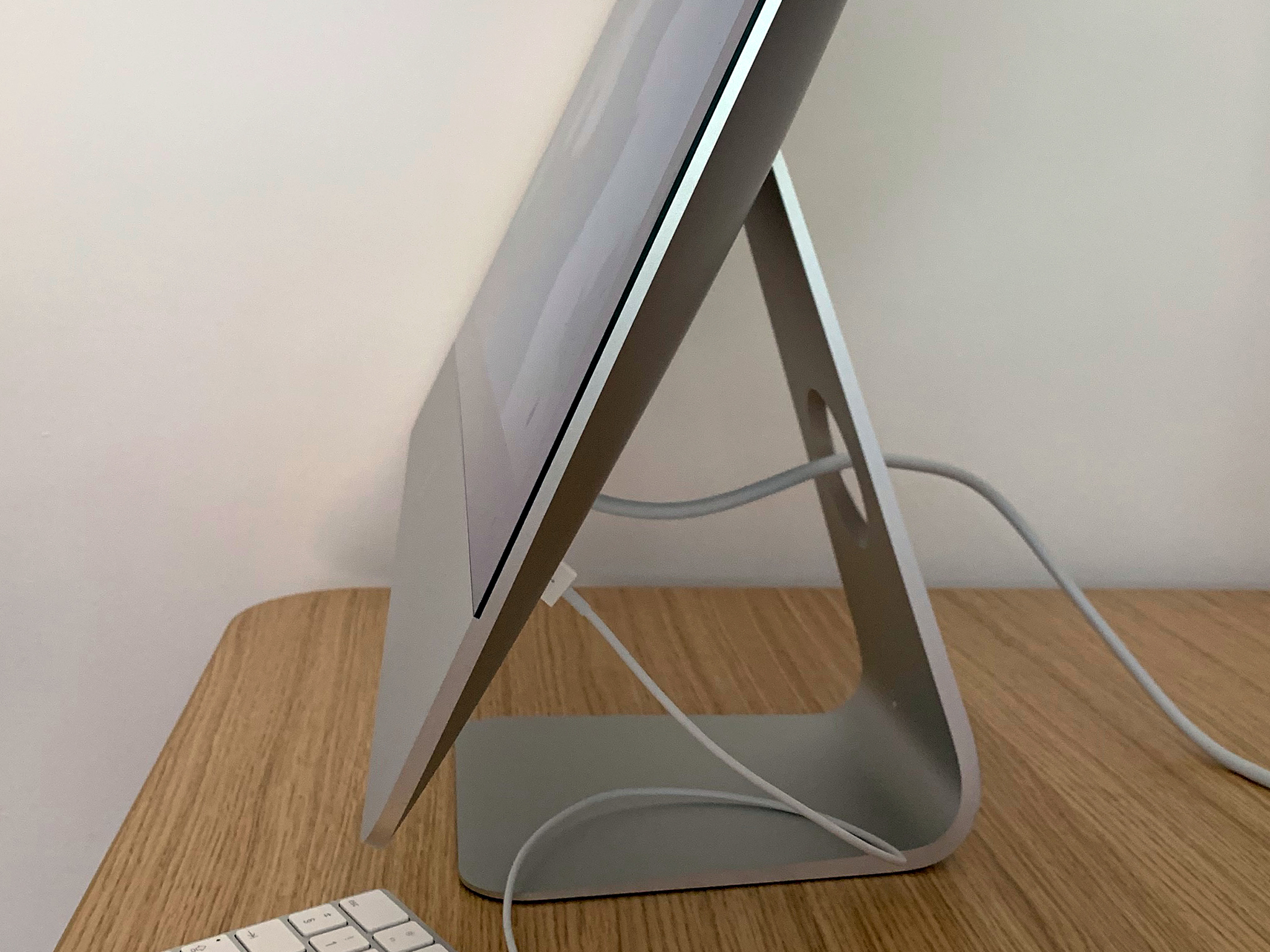 This latest iMac treads a fine line between iconic and dated. It's good to see the brand that put Apple back on the map still getting some love, even if it feels like the company's more heavily invested in notebooks and mobile devices these days.
If you're looking for revolution, you'll be disappointed. There may be major iMac changes on the horizon, but not here. And countering the marvellous display and impressive performance, there's some tethering to the past – the lack of a T2 chip; the Fusion drive; a fan that's hardly noisy, but nonetheless more audible than the one on my older iMac.
There's also a nagging question: these days, who is an iMac for? (Beyond this Stuff writer, obviously.) My take is the iMac remains a solid option when you crave a computer that forces focus, rather than you noodling on a notebook, in front of the telly.
So this computer isn't particularly novel, it's certainly not cheap, and it's not as cutting-edge as it might be. But it's an iMac, and whether you've been a fan since Bondi Blue, or just want a gorgeous 5K desktop that's a joy to use, that's enough for now.
Stuff Says…
More 'return of the Mac' than 'Mac to the future', this is nonetheless a solid refresh for Apple's iconic desktop
Good Stuff
Gorgeous display
Fast and responsive
Improved graphics
Bad Stuff
Lacks T2 processor
Can get very expensive
No SSDs by default