iMac Retina 5K (2020) review
Apple's latest iMac looks the same as the last one – and every iMac back to 2012. But people always say it's what's on the inside that counts…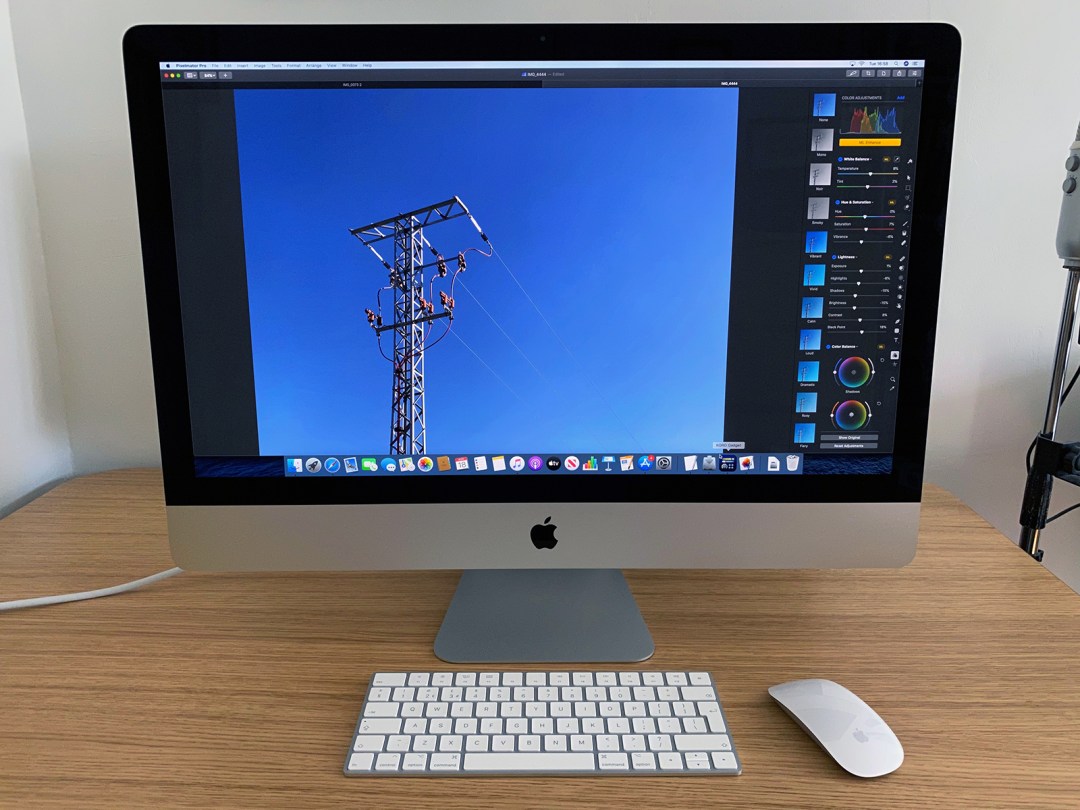 It's an iMac. Again. This latest revision to the line that saved Apple won't win any prizes for an innovative form factor.
Apple nonetheless believes this latest iteration of the iconic desktop still has what it takes, calling its all-in-one "the all-in-one for all". But is it a case of 'hats off' or just old-hat?
Design: Case the joint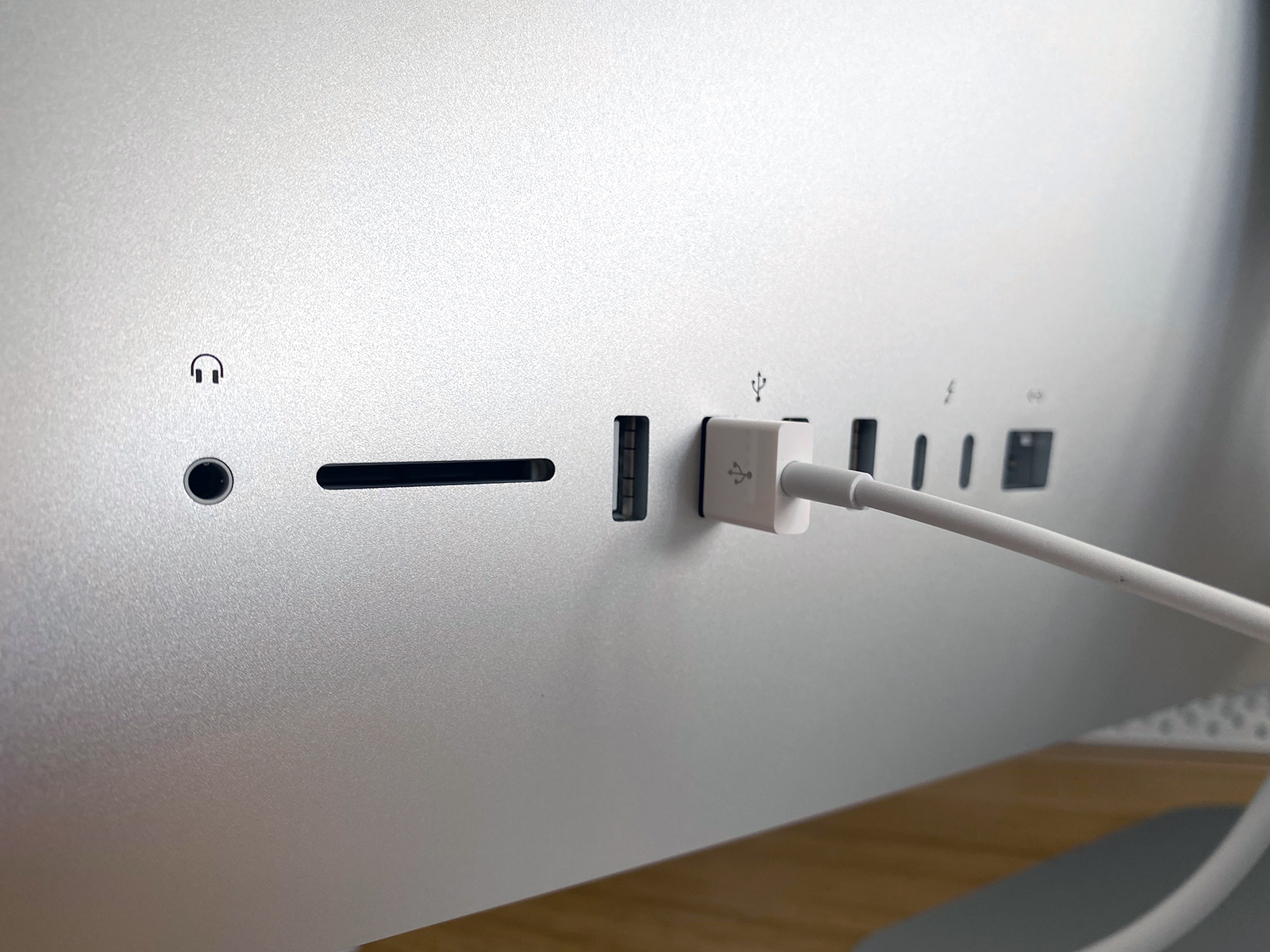 The iMac's design hasn't changed in eight years. In 2012, it felt like the future. Now, it's almost retro-chic. It's still sleek, but the chunky bezels and massive chin can't help but look dated.
If you favour a fully adjustable display, you won't get one here. The iMac's only tilts. With a 27in iMac, this shouldn't be a problem if you've set your workspace up properly – unless you're really tall, in which case you'll have to stand the thing on a book.
You might also grump about connectivity all being on the iMac's rear – unless you prize neatness over convenience. Still, there's a solid selection, including an upgraded UHS-II SDXC card slot. These days, the balance of four USB-A to two USB-C seems odd, though.
Display: True toned
With an all-in-one, a quality display is vital, and you get that here. It's 27in of gorgeousness, packing a resolution of 5120×2880 pixels. 500 nits of brightness means you can have this Retina display have a good shot at burning out your own retinas.
All that is of course no different from last year's iMac. Something that is: True Tone. This feature finally rocks up on iMac, automatically adjusting your screen temperature to match ambient light. You can't unsee it. Return to an iMac without True Tone and everything just looks wrong. (Note: the feature can of course be disabled when working on projects that require strict colour accuracy.)
Nano nano
The iMac now has a nano-texture option, where the glass has been etched to diffuse light. It costs 500 quid, and you get a special cleaning cloth. We didn't get such a display for review, but have seen the same thing on the Pro Display XDR. Glare is eliminated but look closely and the texture can make some content look a touch fuzzy. See it in the flesh before plonking down your cash.
A/V: Ts are good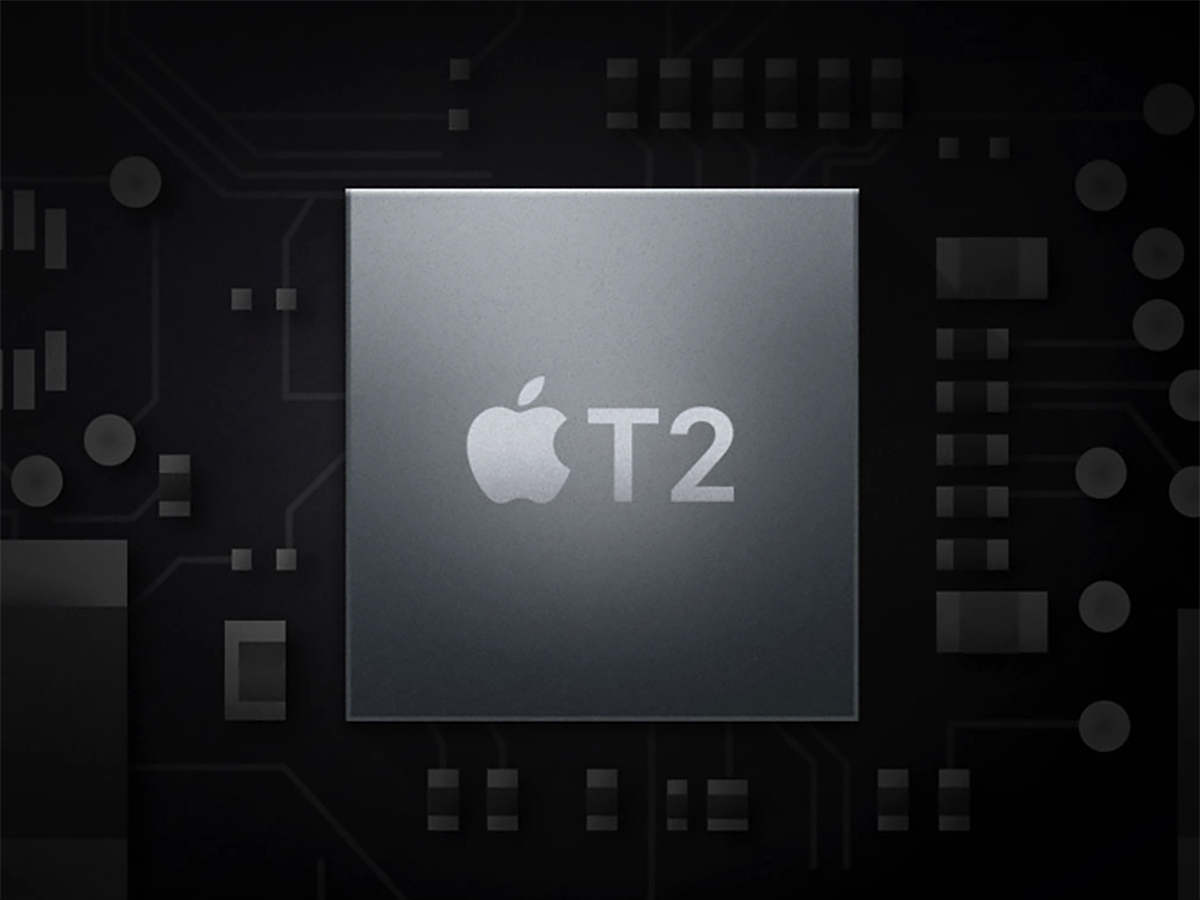 Apple's finally put a 1080p camera in a Mac, which is great for video chat – but there's still no Face ID. The stereo speakers are balanced, with plenty of bass oomph, but a bit thin compared to dedicated bookshelf units. Apple calls its new three-mic array "studio quality". It's fine for talky input, but you're not going to use these mics for pro audio recording.
Interestingly, Apple's T2 chip – known for making Macs more secure and encrypting your data – noticeably improves the camera and speaker experience over previous iMacs. When on video chats, the T2 enhances face detection and exposure, keeping you front and centre. And when blaring bangin' choons from the speakers, the T2-enabled advanced variable EQ helps the iMac output better balance and higher audio fidelity – until your neighbours demand you stop.
Specs: Premium pricing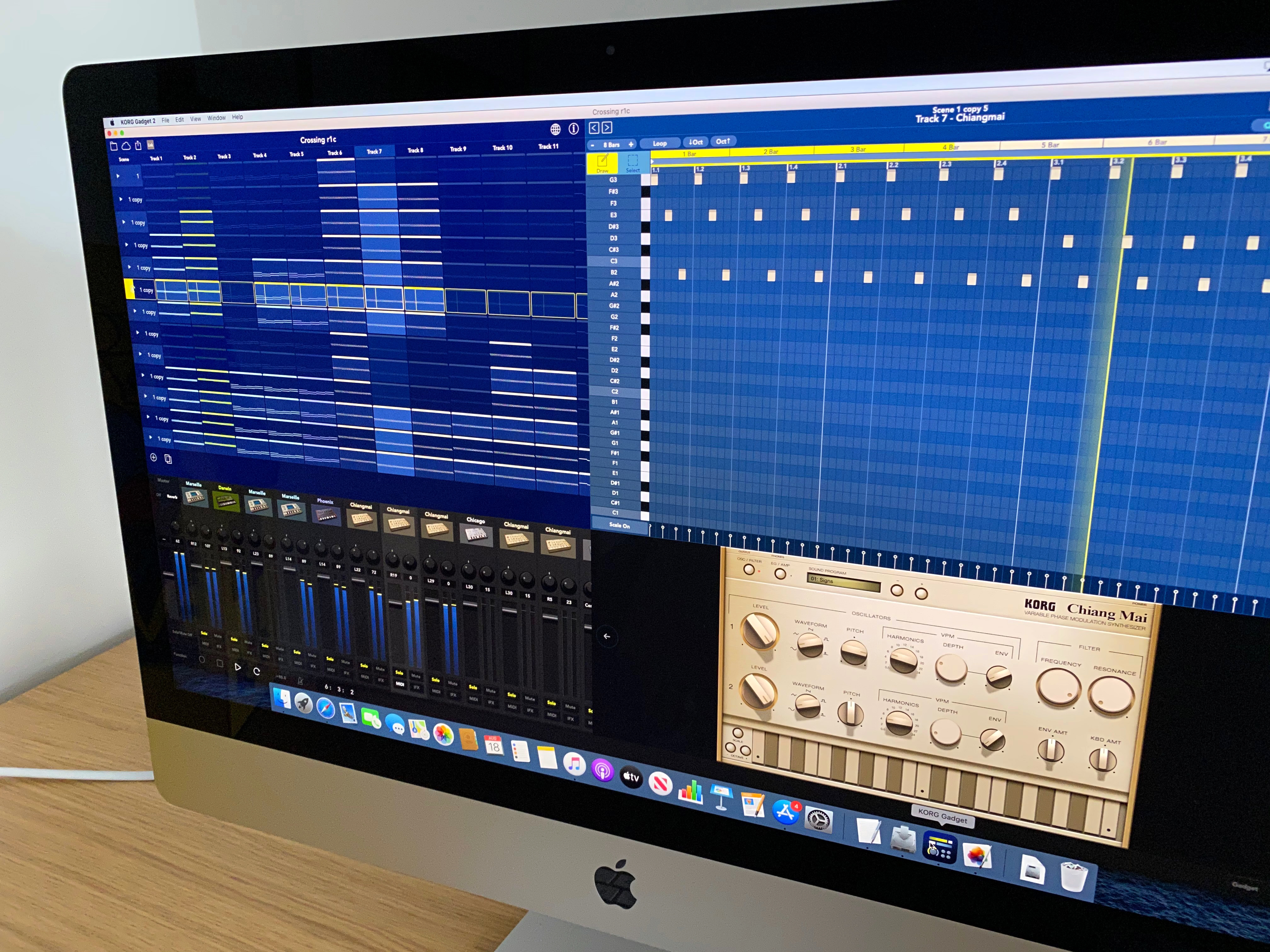 The entry-level iMac spec is enough for typical home/office tasks, but it comes with a miserly 256GB SSD that Apple won't allow you to upgrade at all, thereby forcing you to the £1999 model if you want more storage. Hmmm. At least spinning discs in iMacs are now history.
The line also defaults to 8GB of RAM, which doesn't feel future-proof. This iMac retains a RAM door, though, and so is the only Mac other than the Mac Pro that allows you to install RAM. That's just as well, given the eye-watering prices Apple charges to upgrade RAM at the time of purchase.
For review, we got the 3.8GHz 8-Core i7 and Radeon Pro 5500 XT combo. It scythed through Pixelmator Pro edits and had no issues with complex Korg Gadget projects that turn our 2015 iMac into a stuttering wreck. Only at high loads did the fan kick in, and even then it was mostly pretty quiet.
Intel? Decide
This refresh is likely to be the last 27in iMac that will have Intel inside. If you're running a Mac that's more than four years old and you depend on Boot Camp or running Windows in Parallels Desktop, now's the time to upgrade.
Verdict: iMac Retina 5K (2020)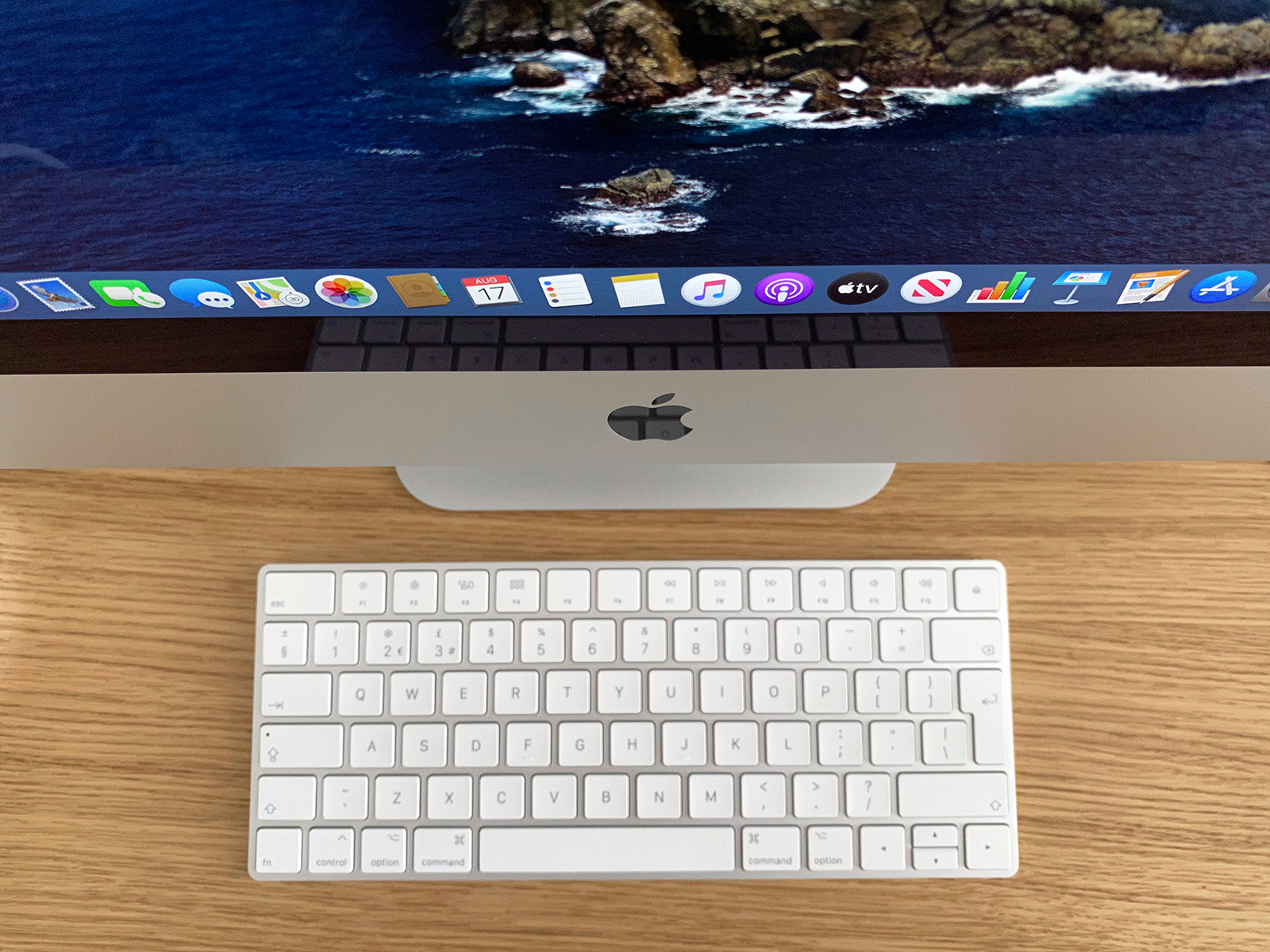 This iMac has few surprises. Unlike 1998's bondi blue model, this computer is not aiming to be radical. And that's fine. What we have here is revamped innards inside a familiar design. Buy one of these iMacs and it should be a robust, reliable workhorse that lasts for years.
Bang per buck, as ever, depends on your needs. The display is a bargain – equivalent standalone units cost north of a grand on their own. The form factor is proven. The unit is mostly whisper quiet and great to work with. But some of the spec updates punch your wallet in the face.
The biggest question, though, surrounds Apple's move to ARM. Apple silicon will be a game-change and almost certainly result in a new take on the iMac – assuming the line survives. So before you click 'buy', decide whether you want to wait for the iMac's future or throw a couple of grand at an impressive but in some ways dated specimen that feels like the end of an era.
Tech specs
| | |
| --- | --- |
| Screen | 27in Retina 5K 5120×2880 with P3 and True Tone / optional nano-texture |
| Processor | 3.1GHz–3.8GHz Intel Core i5/i7/i9 |
| RAM | 8GB–128GB |
| Storage | 256GB–8TB SSD |
| OS | macOS Catalina |
| Connectivity | 802.11ac Wi-Fi; Bluetooth 5.0; 3.5mm headphone; SDXC (UHS-II); 4×USB-A; 2×Thunderbolt 3 (USB-C); 10/100/1000BASE-T Gigabit Ethernet (configurable to 10Gb) |
| Dimensions | 51.6×65.0×20.3cm; 8.92kg |
Stuff Says…
Another good iMac. Buy one if you're again happy with refinement rather than revolution
Good Stuff
Superb display
Solid performance
Quiet in use
1080p camera
Bad Stuff
Dated design
No Face ID
Miserly SSD in entry-level model
Spec updates can quickly get pricey