Ion360 U review
360º video capture and extra battery life for your phone, all rolled into one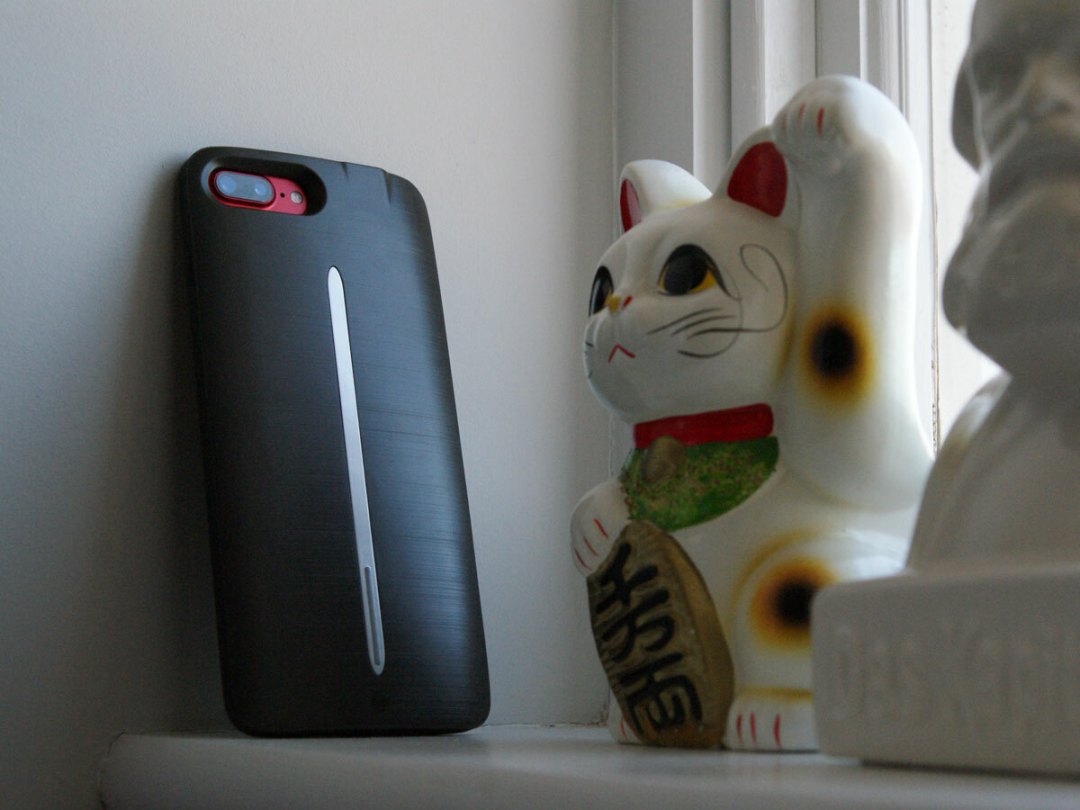 We've seen a steady trickle of 360º camera add-ons for smartphones recently, but the Ion360 U is a wee bit different from the rest.
Because it's not just a camera – it's a battery case as well.
Not only do you get the ability to record videos and snap photos in full wraparound stretch-o-vision, you also get some added protection against drop damage and that all-important supplementary battery life – a resource which, in our experience, you can never have too much of.
Get all the elements right, and this could be the nattiest smartphone add-on we've seen in a while.
Design: Stacking the case
At the time of writing, the Ion360 U is officially available for only four smartphone models: the Apple iPhone 7 and 7 Plus and the Samsung Galaxy S8 and S8+. Stuff's review sample was for the iPhone 7 Plus – an already huge handset – and it makes it even heftier.
We get it – it's a battery case, it needs to be large enough to contain a battery – but once you slide the camera module on too, things become almost comically large. So while the U might seem like a more straightforward, simple proposition than 360º cameras that work separately to their companion phone (like the Samsung Gear 360) or those that feature a larger camera module (like the Insta360 One) it actually comes with an entirely different complication – its sheer size and bulk.
On the iPhone 7 Plus, the case just about doubles the phone's thickness and adds around 10mm to its length, plus a significant amount of extra weight – and the camera add-on increases that even further.
On the plus side, the case does feel like it'd take the brunt of a drop onto the pavement or kitchen floor, extends further than the camera bulge to protect it, and features a button and indicator light to give you a quick visual update on its battery level.
Features: Juice for days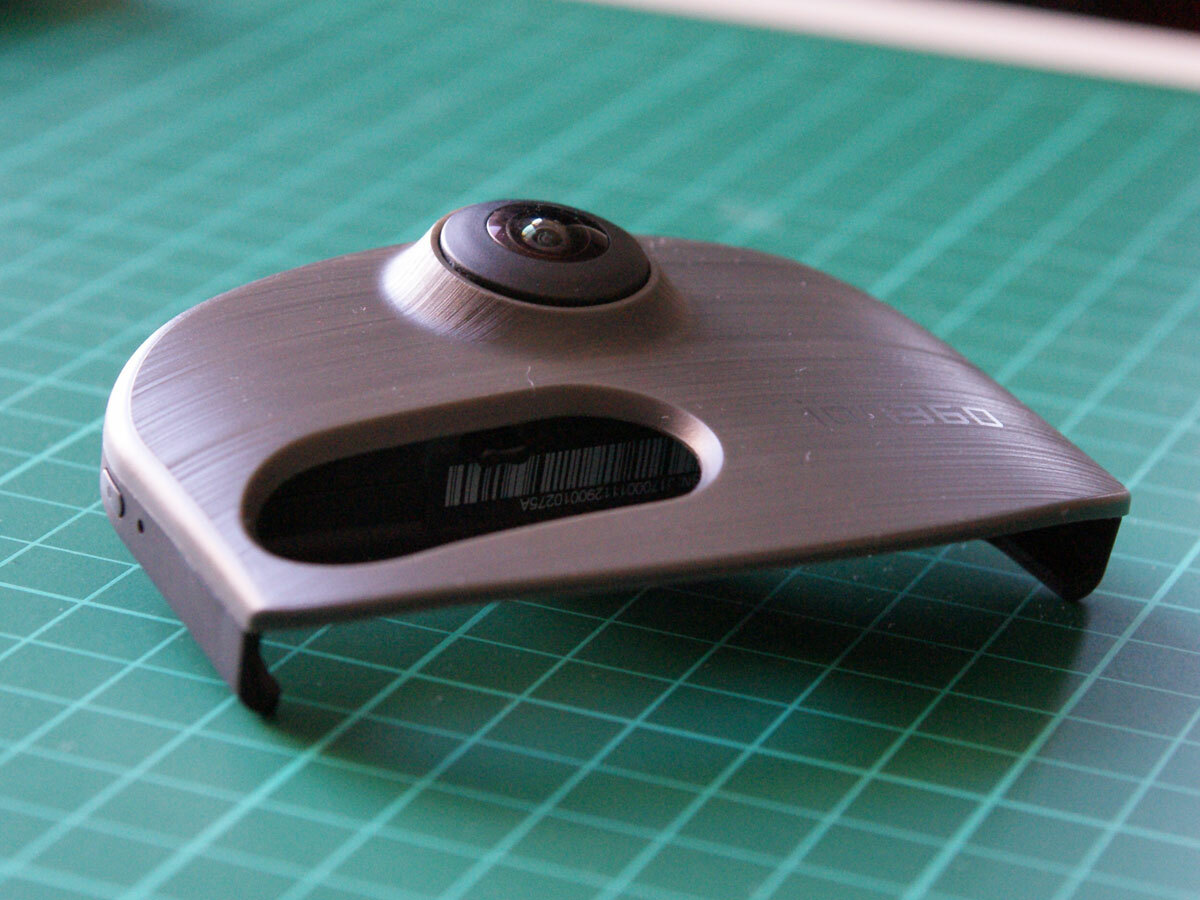 The Ion360 U's camera is light on features compared to its competitors, offering only three shooting modes: 360º still photo; 360º video; and 360º video livestream (to Facebook or YouTube).
There's an argument to be made for simplicity and keeping things easy to use, we suppose, but the feature set doesn't feel anything like as rich as that of the Insta360 One (which has a bullet-time slo-mo mode and the excellent FreeCapture feature for "cropping" 1080p flat frames out of 360º videos, among other things).
One thing none of its competitors have is the case, of course. And with a 1260mAh battery inside, it adds a significant amount of extra juice to the iPhone 7 Plus' built-in 2900mAh battery – enough to get you a day and a half of normal use, we'd say, or two days if you're a lighter user.
Camera performance: Simply does it
Slip the camera module onto the top of the case and your iPhone will automatically ask to open up the Ion360 U companion app. Once it does, you're presented with a straightforward, simple layout: the photos and videos you've taken, displayed in a timeline-like list or tile format with date and location data.
At the top right there's an icon to open the basic settings menu, which includes only three items: one that enables you to toggle location sharing on and off; one that lets you connect the app to your Facebook and YouTube accounts for live streaming and sharing; and an "About" option that features the usual legal bumf and support info. As we say, the makers have opted for a very simple, streamlined approach to 360º photography.
The app's camera itself is opened by tapping an icon on the bottom right of its home screen. It turns the phone's screen into a viewfinder, with a shutter button at the bottom, options at the top (which includes only white balance and exposure tweaking) and three buttons to choose the shooting mode: photo, video or stream.
Tap the button and you're away – it's as simple as that (one of the advantages of 360º cameras is that they capture everything around them, so framing and composition is less important than with regular cameras). The app makes a pretty good fist of straightening out images and videos (we suspect it leans on the iPhone's gyroscope for that), which is handy because there are no in-app editing options at all – not even filters or ways to tweak the exposure slightly.
What you capture is what you get, then. Even in perfect shooting conditions – outdoors, bright sunlight – the 7.4MP still images and 4K videos have a softness and lack of definition that might surprise anyone not familiar with 360º cameras. It's actually typical of the product type – nothing that uses tiny sensors, fish-eye lenses and automatic stitching is going to offer the sort of crisp, punchy images you'd expect from a flagship smartphone's rear camera – and we can't say that the quality here is significantly worse than that of most of its competitors.
That said, the Insta360 One's images are noticeably richer and more detailed right out of the camera, and on top of that the app offers a host of editing options and filters. Without anything of that nature to help mitigate its video and photo quality, the Ion360 U feels a few steps behind.
Ion360 U verdict
The image quality and lack of flexibility is the Ion360 U's biggest drawback.
At almost £300, it's not a cheap product, and for the most part it doesn't feel like one – the case and camera are solidly put together, the app is simple but well-designed, the 360º camera's stitching works as it should – but as a 360º camera it feels like it's playing catch-up to better (and older) models.
However, we shouldn't forget that there's also a very decent battery case included in the package, which goes some way towards making up for the slightly disappointing 360º functionality. So swings and roundabouts, innit.
Stuff Says…
There are better 360º cameras for your phone out there – but none of them comes with a protective battery case
Good Stuff
Not just a 360º camera
Simple UI and controls
Bad Stuff
Expensive
Adds bulk to your phone
Only works with four phones right now