iPhone XS Max review
UPDATED: New photo gallery included after a few weeks shooting with Apple's flagship blower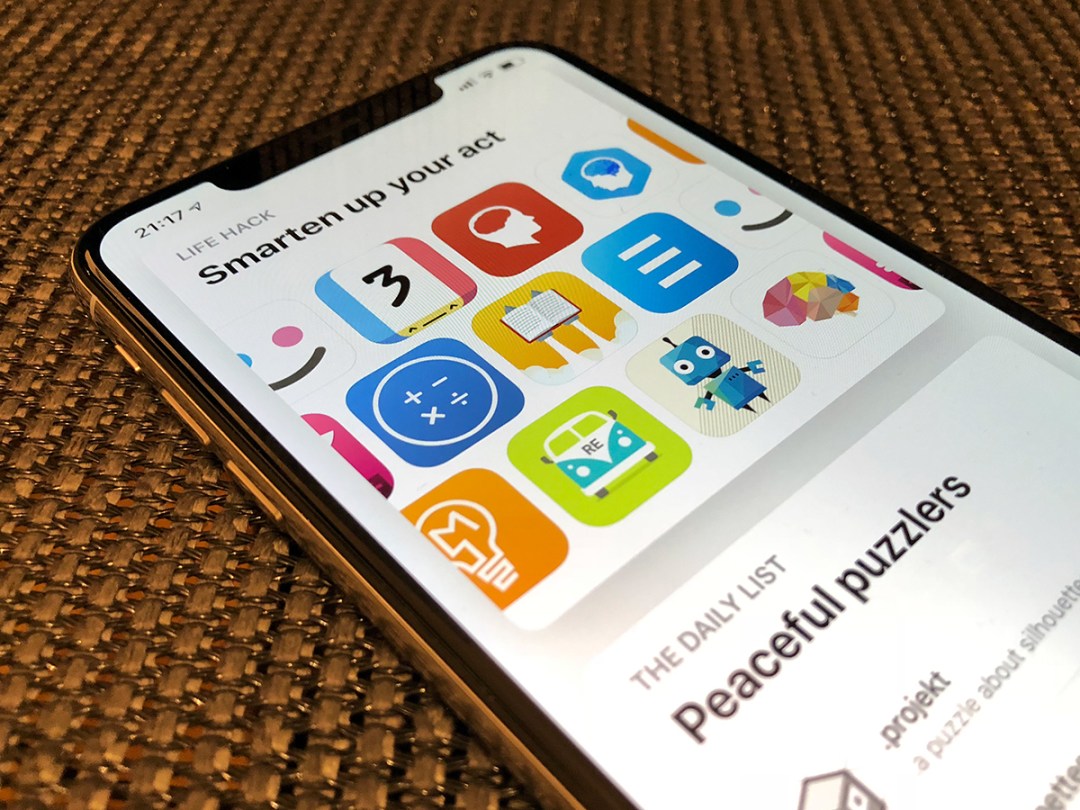 Apple's tick-tock iPhone release cycle means this year's about refinement rather than revolution. But although the iPhone X nabs an S, it's also gained a bigger sibling: the iPhone XS Max.
Unlike in previous generations of iPhone, the larger model is no longer ahead of its mini-me in terms of tech – the Max 'merely' gets extra screen space and battery life designed to snare fans of larger blowers. In short, it's a sweet spot if you were last year transfixed by the iPhone X but pined for the extra width of the iPhone 8 Plus.
iPhone XS Max design: big brother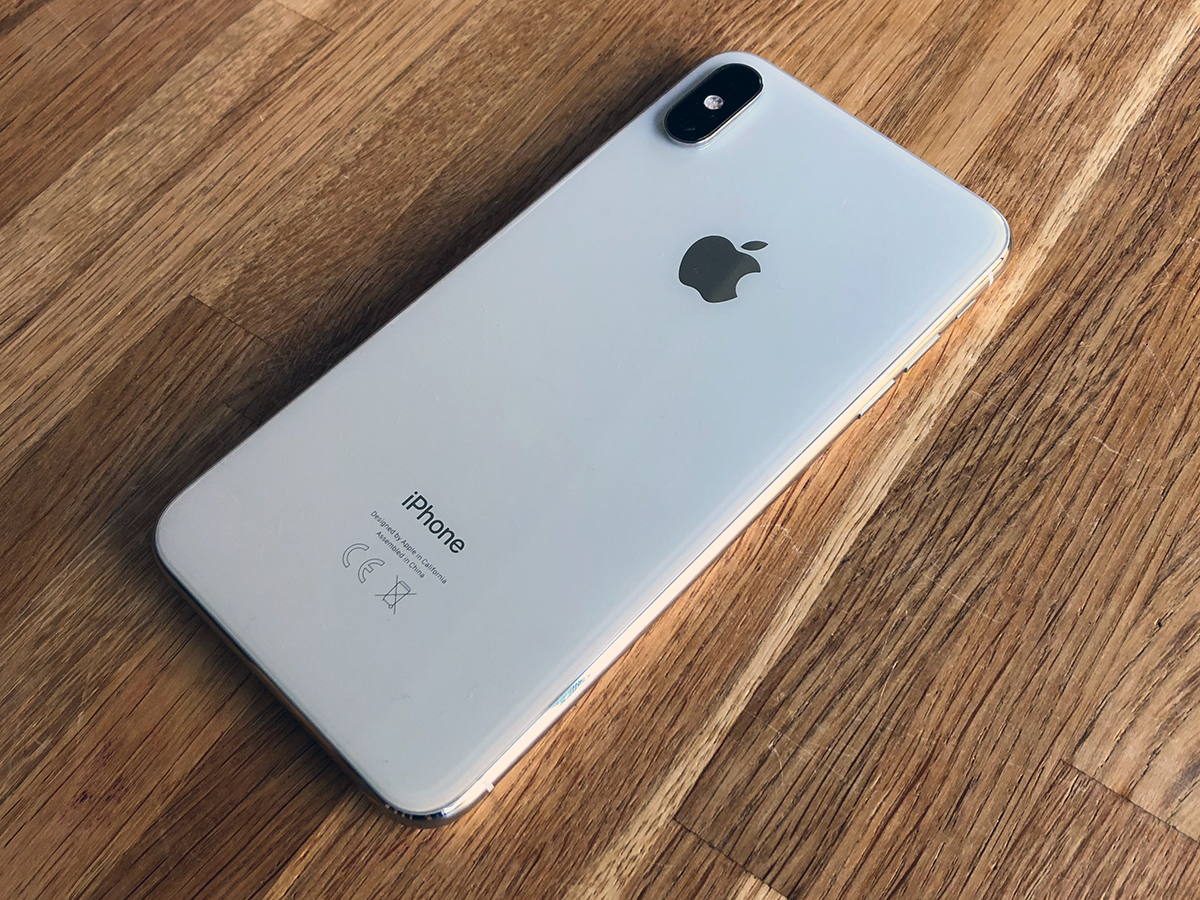 No surprises here. The iPhone XS Max is an embiggened iPhone XS, with broadly the same dimensions and weight as an iPhone 8 Plus. The newer device feels nicer to hold, though – solid and premium – even if the flat back makes it feel a touch bulky.
Beyond that, there's the still-obnoxious camera bump that makes the device wobble when used on a flat surface. On the left edge are volume and mute buttons; on the right, there's a largish power button.
This iPhone still lacks a headphone port, and retains a Lightning port. A new antennae band means the speaker grille holes are no longer symmetrical – which is probably why you never see Jony Ive smile. Fortunately, if this 'blemish' makes you shed a tear, the Max is IP68 water/dust resistant, and so can take it – along with 30 minutes in a pool or being dunked in a pint.
iPhone XS Max display and sound: big screen
Apple argued the iPhone X had a Plus-sized display in a smaller form factor, but it was really taller and narrower. That might suit some users, but others like extra width in portrait for sausage-thumb typing, or Split View in landscape. Going from a Plus to an X sometimes felt like a regression.
The Max gives you a 2688×1242-pixel 458 ppi OLED that's 6.5in across the diagonal. It's gorgeous. And although the notch rears its ugly head, putting the iPhone XS Max next to an iPhone 8 Plus makes the latter look like a relic. The only downside is the Max is only a one-handed device if you've extendable thumbs. You'll get cramp trying to trigger Control Centre.
As you might expect, the large display is especially welcome for telly and movies, but there are also tweaks to the speakers. The stereo image is wider and the sound output more enjoyable than what you got last year. It's not enough to hurl your headphones into the sea, but fine for occasional viewing or music playback when your iPhone's plonked in a stand.
iPhone XS Max performance: pace-setter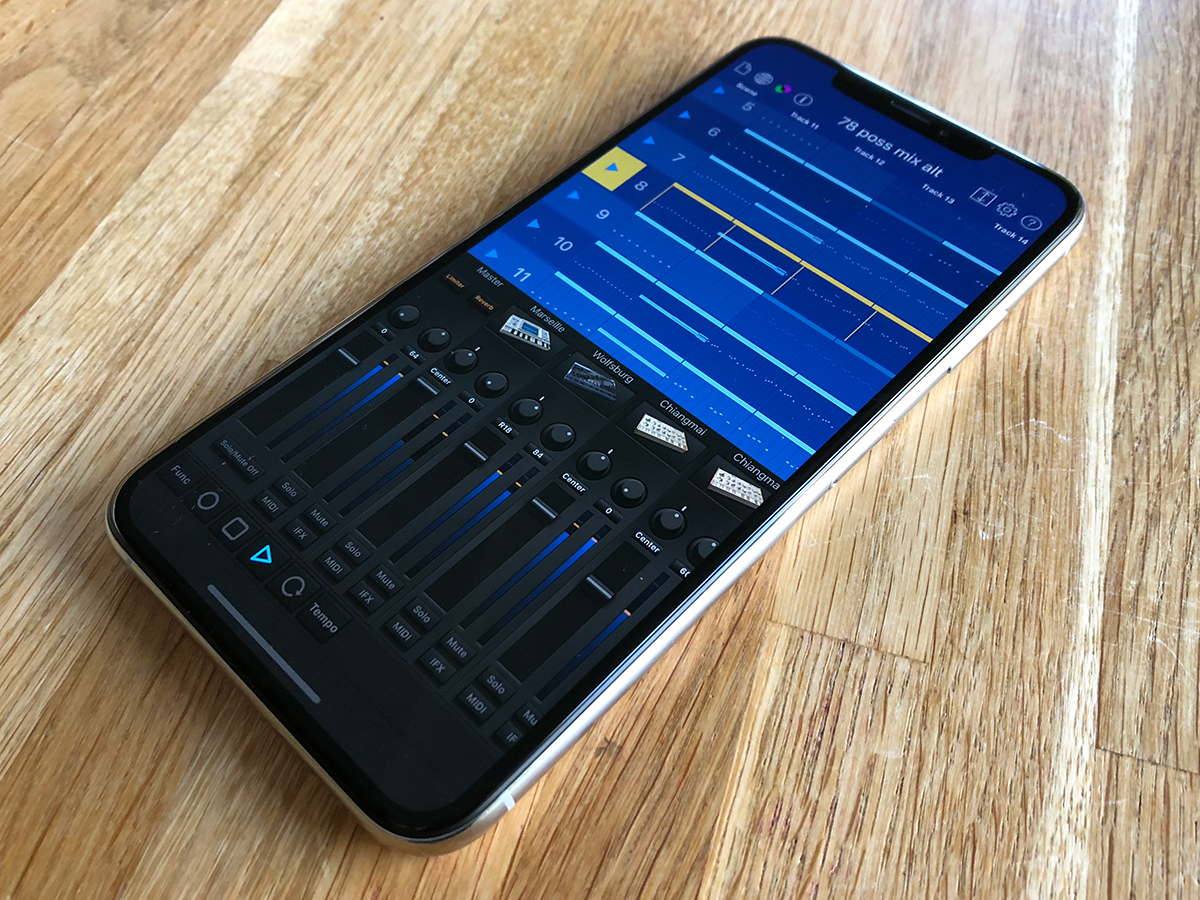 The iPhone was already ahead of the pack in performance terms, but the iPhone XS Max blazes ahead with the A12 Bionic. Firing up Geekbench 4 reveals multi-core CPU scores in the 11300–11400 range. Apple provides a slew of stats regarding boosts to graphics performance and power efficiency, and a next-generation Neural Engine that makes short work of machine learning requirements.
In short, then, this Apple-designed chip is hugely powerful. In practical terms, the Max almost nonchalantly deals with anything you throw at it. As you'd expect, there's no stutter when scrolling and tapping through apps, taking a photo or using Face ID; but also this iPhone didn't blink when subjected to multi-track Korg Gadget projects that occasionally made a two-year-old Mac stutter. (And the display's big enough to make working on them fun rather than fiddly. Double win!)
iPhone XS Max battery: staying power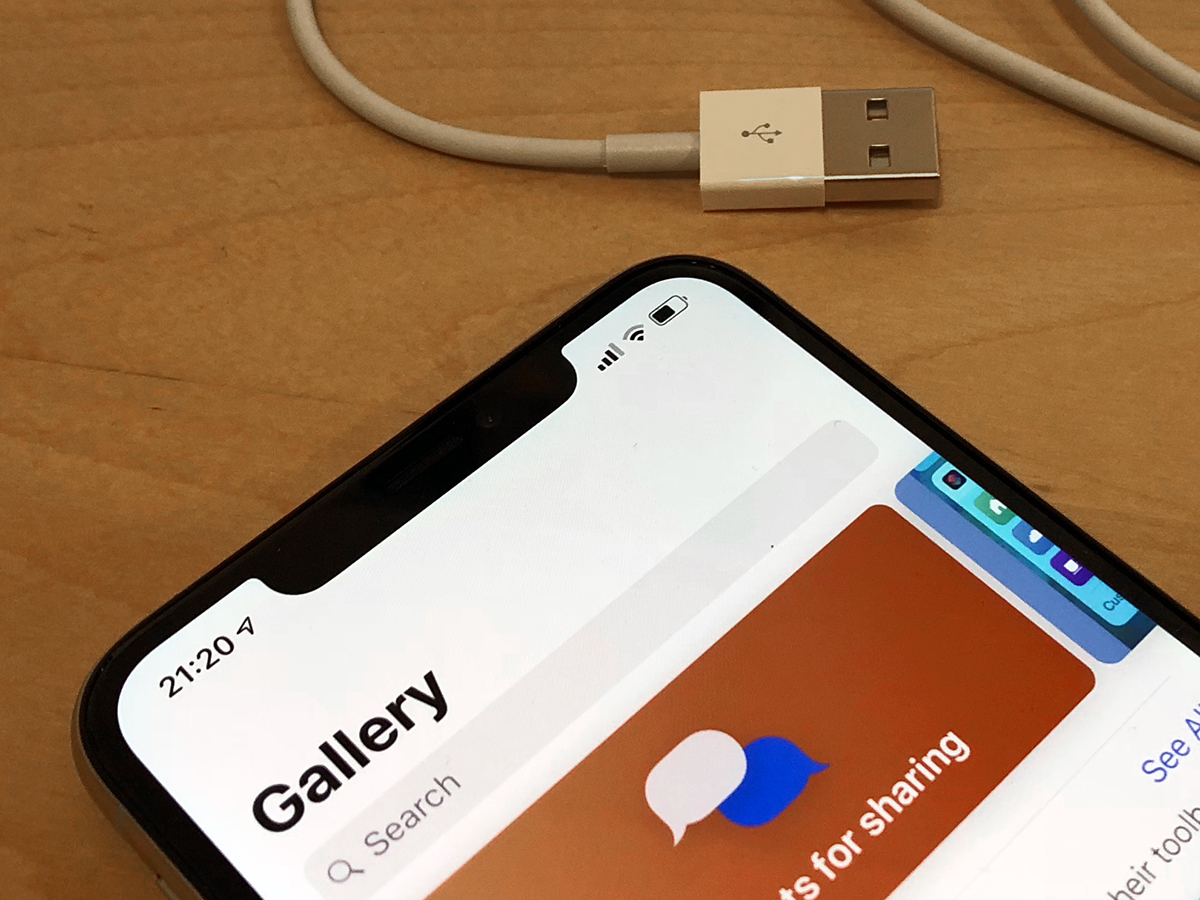 For power users – or people who somehow manage to forget their chargers daily – this is the big one. Apple reckons the Max lasts for up to 90 minutes longer than the iPhone X. In a direct shoot-out with the iPhone 8 Plus – itself no slouch in battery life stakes – you'll get an extra hour or two, depending on what you're doing.
During testing, the only way I found to quickly drain the iPhone was to play so many high-end games in quick succession that it's surprising a massive alert didn't pop up asking: "Do you EVER do anything productive?" From what I can tell, the only other reason you wouldn't get through a day on a single charge is if you're constantly mainlining 4G or using your phone as a mobile hotspot.
If the battery does run dry, note that it'll charge rapidly if you've a 30W+ charger knocking around – 30 minutes will refuel the Max halfway. (Of course, Apple doesn't include a 30W charger in the box.)
iPhone XS Max OS and software: really appy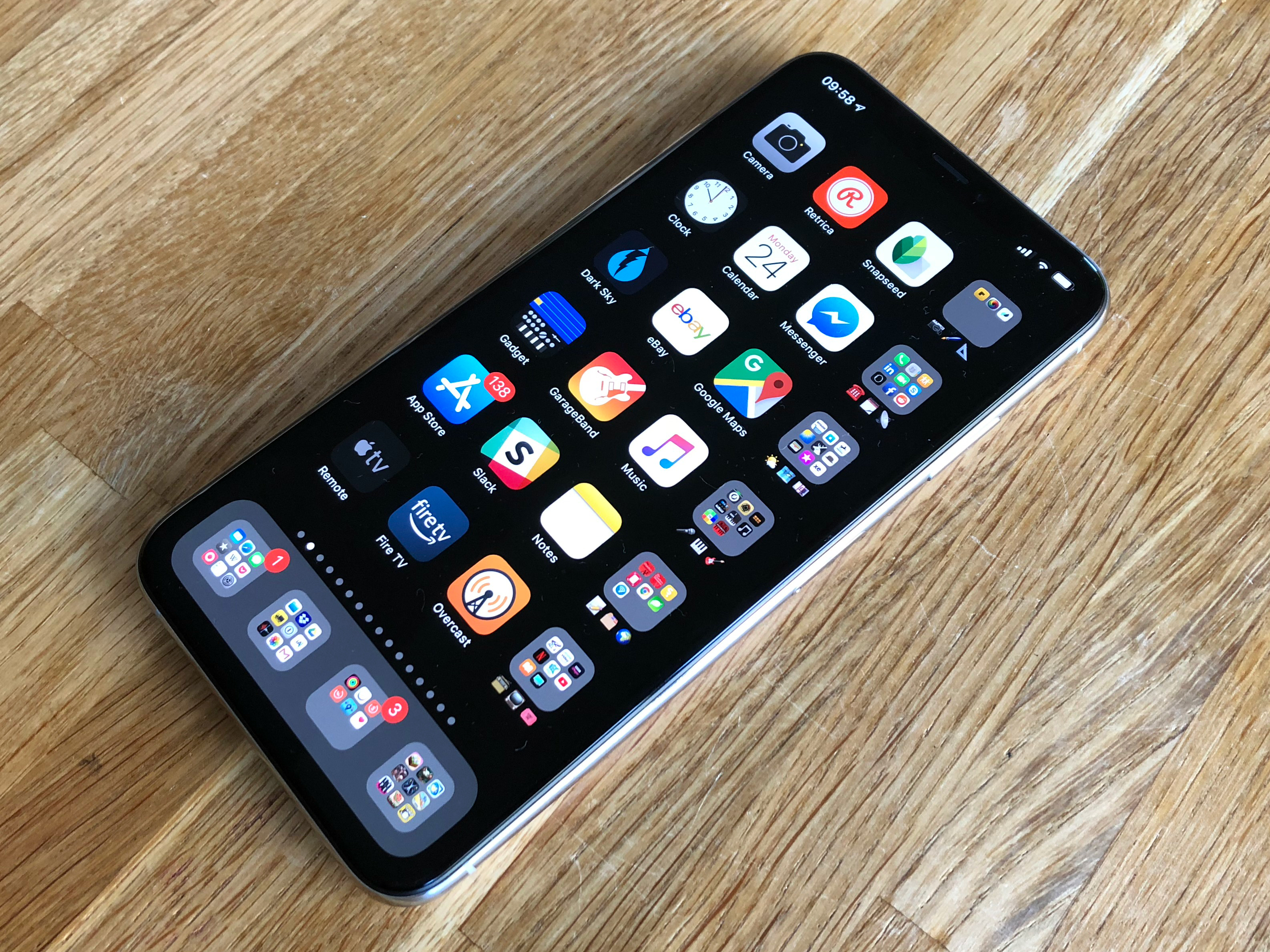 Naturally, Apple hasn't lost it and suddenly released an Android device. The iPhone XS Max runs iOS 12 – and probably every Stuff reader has an opinion about whether Android is the spawn of the devil or a majestic beauty whose boots Apple isn't fit to slobber over.
Objectively, though, iOS gets most of the best mobile apps; and even if Android gets a bunch of decent mobile games, iOS tends to get the majority of them first. During testing, the iPhone XS Max ran optimised apps beautifully, and even unoptimised apps fine, albeit bordered. Few take full advantage of the screen space by going dual-pane; but even when apps just provide a little more space for content, the end result is improved over the standard iPhone XS.
The only major niggle is the Home indicator always lurks, like an idiot's drawn across the screen in pen; and I've a nagging thought iOS 12 on a device with this much power could really do with some kind of pseudo-PC set-up, like Samsung's DeX.
iPhone XS Max camera: snap to it
This new iPhone's camera has range, which is roughly from "oh, that's nice" to gob-smacking. You can gripe all you like about specs, and that some Android devices technically beat the Max's dual 12MP set-up with wide-angle ƒ/1.8 aperture and telephoto ƒ/2.4 aperture. But Apple's camera's seemingly powered by wizards.
The moment this became evident during testing was at a pub. Visiting with friends, it was time for the obligatory kids pic, although our tearaways were inconveniently sitting by a window with sunlight blazing in. My friend's shot with an iPhone X: blow-out city. Mine: perfect levels – without any effort on my part.
In fact, with the iPhone XS Max's smart HDR and secondary frames, it's hard to put a foot wrong. Shots are detailed, with great and balanced colour and levels – not surprising with this phone's sensor being 30 per cent larger than its predecessor's. When using Portrait mode, you can make use of Apple's fancy post-shoot Bokeh slider as well. Even if your main reason for heading to an XS Max from an iPhone X is the size of the display, you're going to love the camera.
iPhone XS Max verdict: iPhone to the max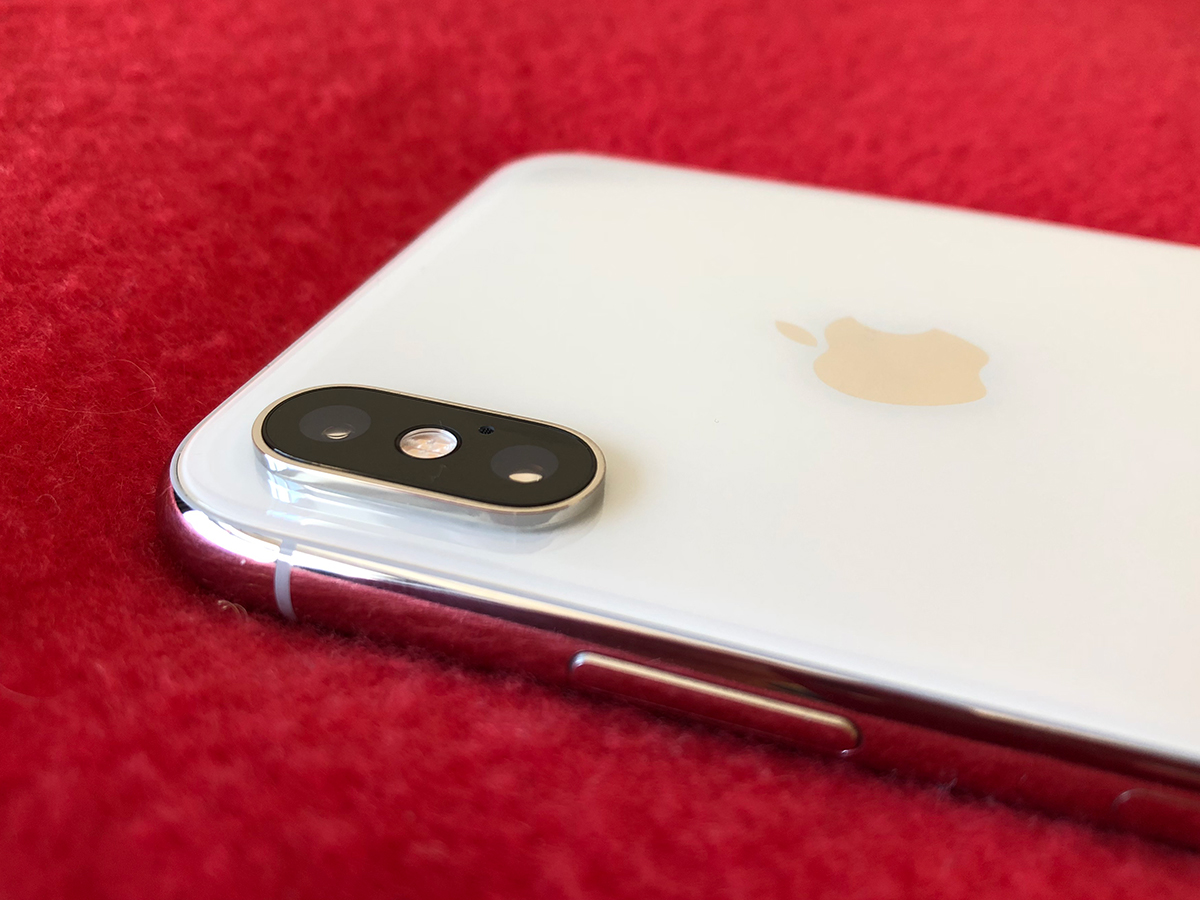 Apple's maxed the iPhone X in pretty much every way. The iPhone XS Max is more powerful and more durable, has a bigger screen and larger battery, and has a camera that'll occasionally make you squee. But also the price-tag's ramped up to the max as well.
The 64GB model is £1099; 256/512GB models, respectively, give your bank account a kicking to the tune of £1249 and £1449. Those price points, for reference, match the first two levels of 13in MacBook Pro. Equivalent models of the Samsung S9+ are three hundred quid cheaper. And you don't even get a headphone dongle in the iPhone's box this year.
So, yes, this iPhone is expensive, but – most importantly – it's really bloody good. For anyone rocking a Plus or who feels hemmed in by the iPhone X, it's an excellent upgrade.
But if you don't care about the extra screen space, or fancy something smaller and lighter, remember the iPhone XS is now basically the same phone – and a hundred quid cheaper.
Tech specs
| | |
| --- | --- |
| Screen | 6.5in 2688×1242 OLED True Tone wide colour display with 3D touch |
| CPU | Apple A12 Bionic chip |
| Memory | 4GB |
| Camera | 2x12MP rear w/ OIS, quad-LED flash. 7MP TrueDepth front |
| Storage | 64GB/256GB/512GB |
| Operating system | iOS 12 |
| Battery | 3179mAh lithium-ion battery; supports wireless and fast charging |
| Dimensions | 77.4mm x 157.5mm x 7.7mm; 208g |
Stuff Says…
A premium phone with a premium price tag. But for Plus fans who couldn't commit to iPhone X last year, it's worth the outlay
Good Stuff
Gorgeous display
Absurdly powerful
Superb camera
Great build quality
Bad Stuff
Expensive
The notch still irks
Wobbles when set on a table
No headphone dongle in the box