JBL Tour One M2 review: quality and comfort
These high-end cans come feature-packed
When it comes to noise-cancelling cans, a few big names are usually first to trip off the tongue. But while Sony, Bose and Sennheiser might effectively silence the outside world, they're also pricey. JBL reckons it can compete on clarity while undercutting on price. The JBL Tour One M2 has everything you'd expect from a pair of top-tier headphones, only they cost £50 less than the stellar Sony XM5.
Given the firm's track record, there's every reason to expect great things. JBL soundbars are some of the best around, and the JBL Reflect Pro earbuds gave the Beats Fit Pro a run for their money in our Stuff Gadget Awards 2022. Now, we have the JBL Tour ONE M2. Time to find out of that translates to over-ear headphones.
Design and comfort: Snug, but lacking style
Let's get what may be (to our eyes) the Tour One M2's biggest flaw out of the way first. These headphones aren't going to turn many heads, with a choice of monotone black or silver colours and a tiny JBL logo on each earcup being the only real design flourish. But hey, maybe you're wholeheartedly impressed by glossy plastic, or prefer your tech on the subtle side.
It all feels sturdy, with just the right amount of flex and lots of adjustment in the headband. The ear cups also pivot, so it should suit all head sizes.
The hard shell carry case that comes bundled with the headphones feels secure and well-made. Give it a shake and you won't near any rattles coming from inside, so you can be confident in chucking it into a backpack. You've got to fold the ear cups in a specific way to sit them securely, though – it's perhaps a little fiddlier than some rivals. There's also a pouch holding the included USB-C charging cable, 3.5mm cable and air travel adapter.
Where JBL really knocks it out of the park is in the comfort factor. These are light, durable, softly cushioned headphones that won't become an annoyance during any long distance trips. The padded leatherette cups provide a tight, almost suction-like seal around your ears, which helps provide plenty of passive sound isolation and keeps wind noise from interrupting your music.
Features: Tap away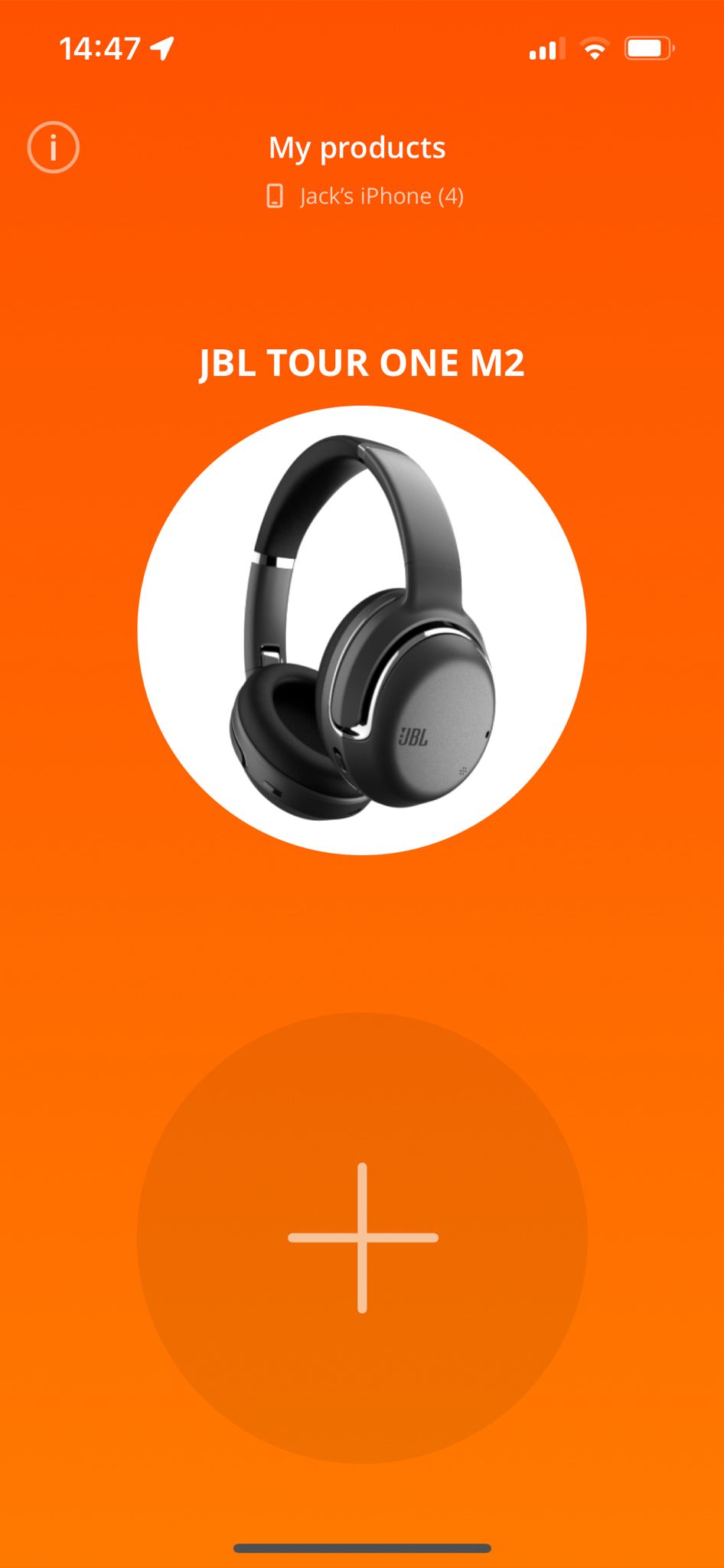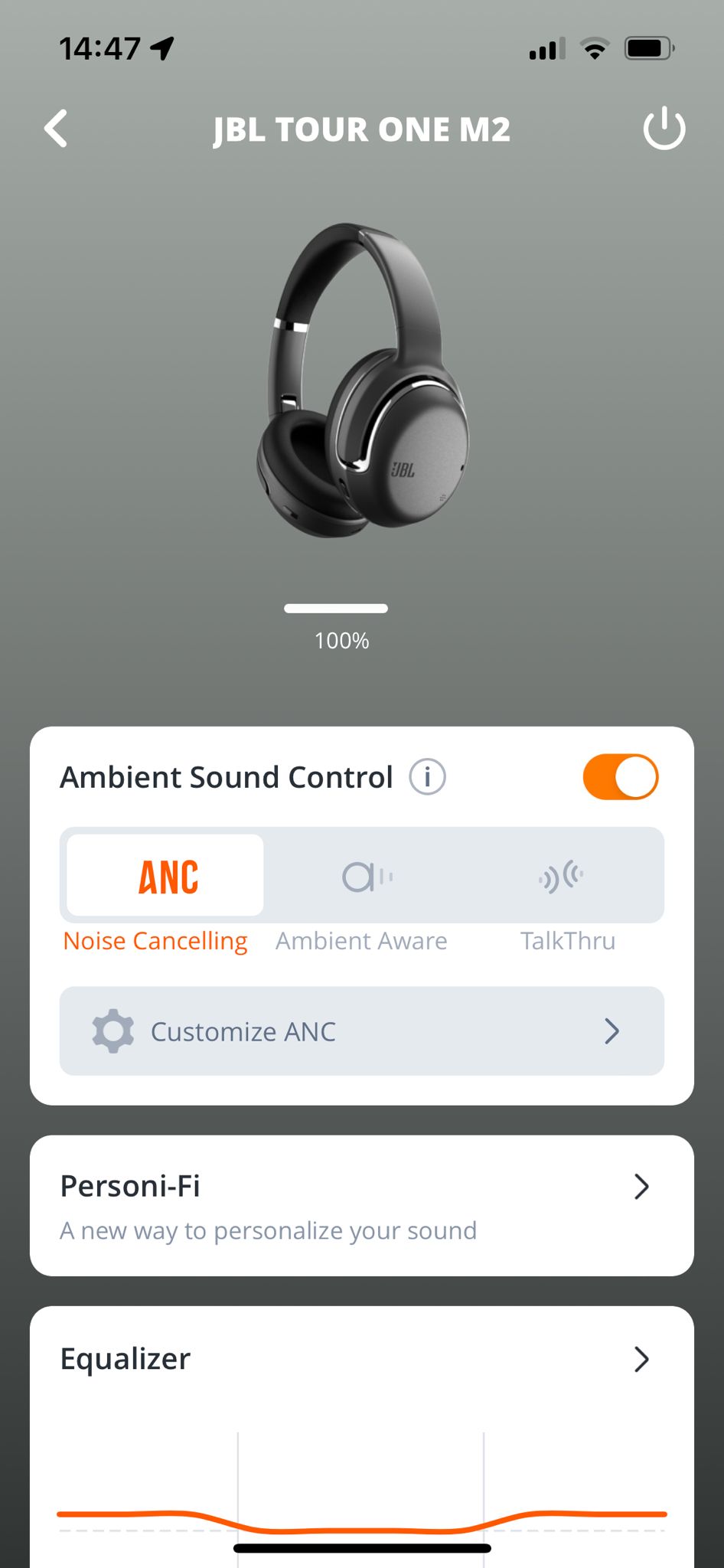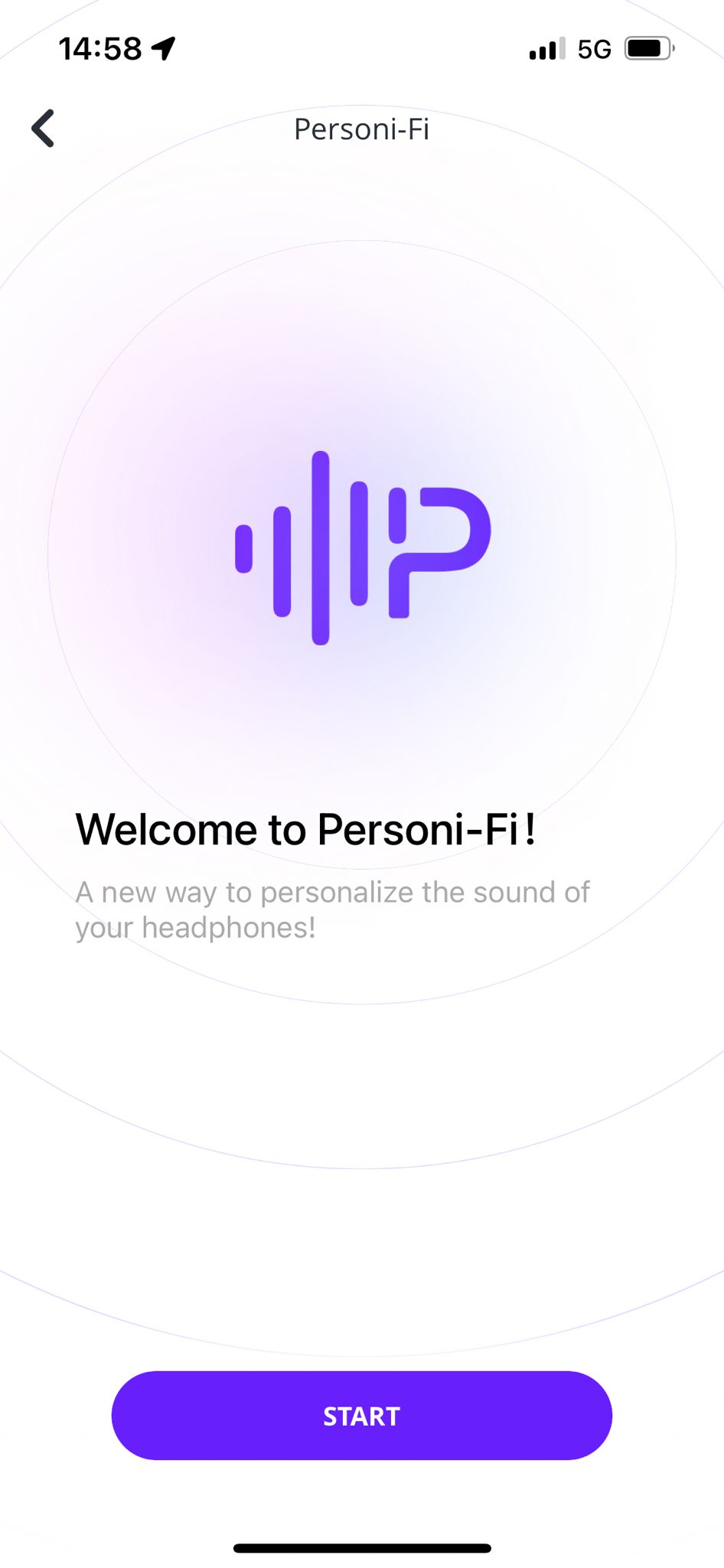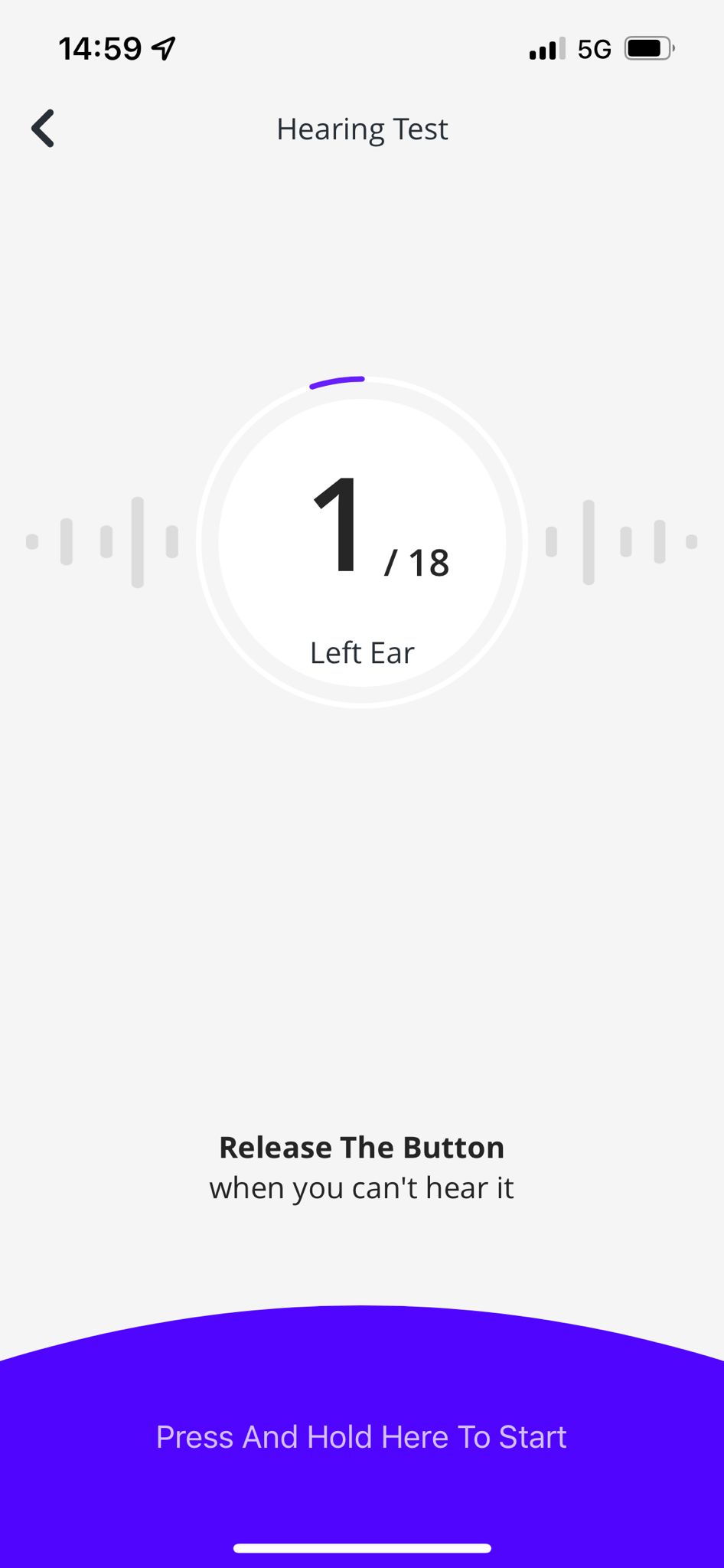 A few taps on the right ear cup will control your tunes: once to play and pause, twice to skip a track, three times to go back. A tap and hold will trigger Siri, Alexa or Ok Google, too. It's all rather sensitive, which can lead to a few accidentally skipped tracks, but still preferable to pulling your phone out each time.
Setup is quick, easy and painless, with a sliding switch on the right earcup both powering on the headphones and entering pairing mode. From there, pretty much every tweak is done through the JBL Headphones app.
That includes adjusting the Adaptive Noise Cancelling, which uses four mics to react to changes in exterior sound. It's reasonably quick to adjust, but you can still tell when the isolation levels increase or decrease in real-time. Overall you can expect decent, though not class-leading cancellation, with louder, more sudden noises creeping in. The Ambient Aware transparency mode is effective enough though.
TalkThru lets you have conversations without removing the headphones, which always seems a little rude to us, but works as intended. Taking phone calls is also pretty flawless, with algorithms cutting out most wind noise and a loopback option if you want to hear more or less of your own voice while chatting. We thought the Smart Talk feature, which cuts off your music when it hears your voice, worked a little too well at times. Clearing your throat or gulping down a drink can sometimes make it kick in, and we had to tweak the settings in the app to stop it constantly triggering while out for an afternoon stroll.
You can now pick between two Smart Audio and Video listener profiles, which are meant to fine-tune what you're listening to, but offered very little noticeable difference to us. It's also worth pointing out that many in-app features can't be customised beyond an 'on/off' switch.
There are no complaints when it comes to battery life. JBL says the Tour One M2 can last around 50 hours per charge, which is double that of the previous-gen model. Expect 30 hours with ANC enabled, though. That largely bore out in our testing, so we could get through several working days before needing to plug in – as long as you remember to turn on the auto power down function through the app. From our experience, a 30ish minute charge will provide an 80% top-up.
Two device multipoint connectivity is a welcome addition, letting you quickly flip between Spotify on your phone and YouTube on a laptop. It supports Bluetooth 5.3, but makes do with basic SBC and AAC codecs; anyone after hi-res sound will need to hunt down a pair of aptx- or LDAC-equipped cans.
Sound quality: More space, less bass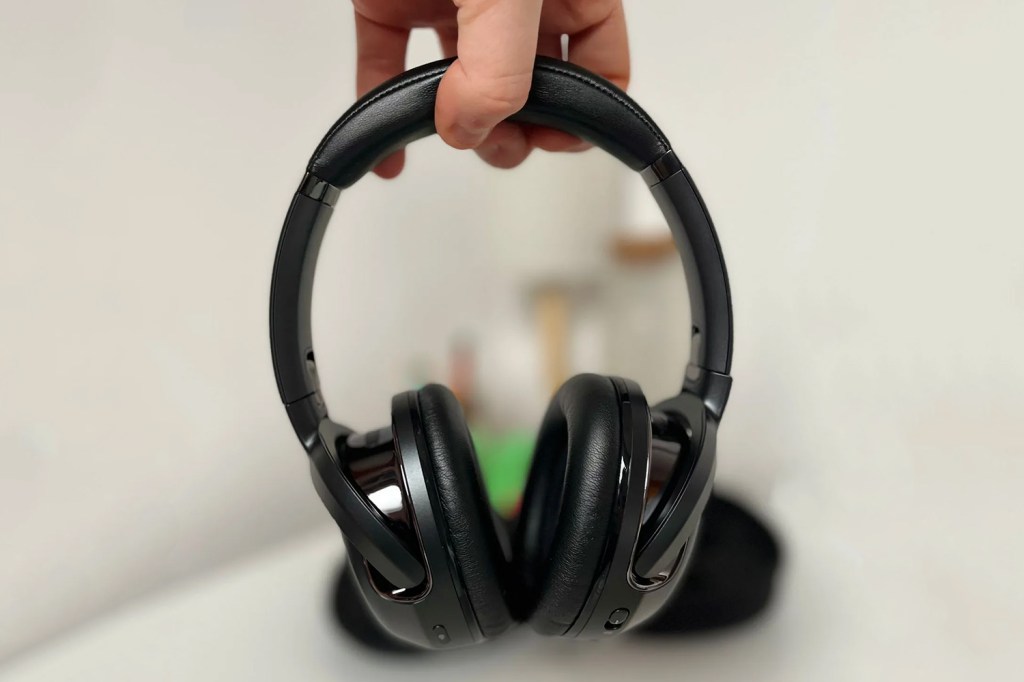 Like a lot of JBL kit, the Tour One M2 attempts a more balanced sound signature. Bass junkies may be a little disappointed, as the low-end doesn't resonate with much power. You can tweak the EQ through the companion app, but none of the presets add much oomph in that department.
Otherwise trebles are crisp, the soundstage is wide and immersive once you crank the volume, and everything I listened to was delivered with good precision. Vocals have real impact, and there didn't seem to be any genre it struggled with.
JBL's Personi-Fi hearing test creates a personal audio profile, playing a series of chimes that decrease in volume. It's a little clunky, with short gaps between frequencies. Maybe that's why the boosted end results offered little improvement.
Spatial audio also makes an appearance, providing a more immersive experience if you like that sort of thing. It certainly expands the soundstage, but doesn't give the same sense of being encapsulated by sound that you get from rivals like the Apple AirPods Max. While it's far from a dedicated gaming headset, we did like the effect this had when booting up Battlefield V.
JBL Tour One M2 verdict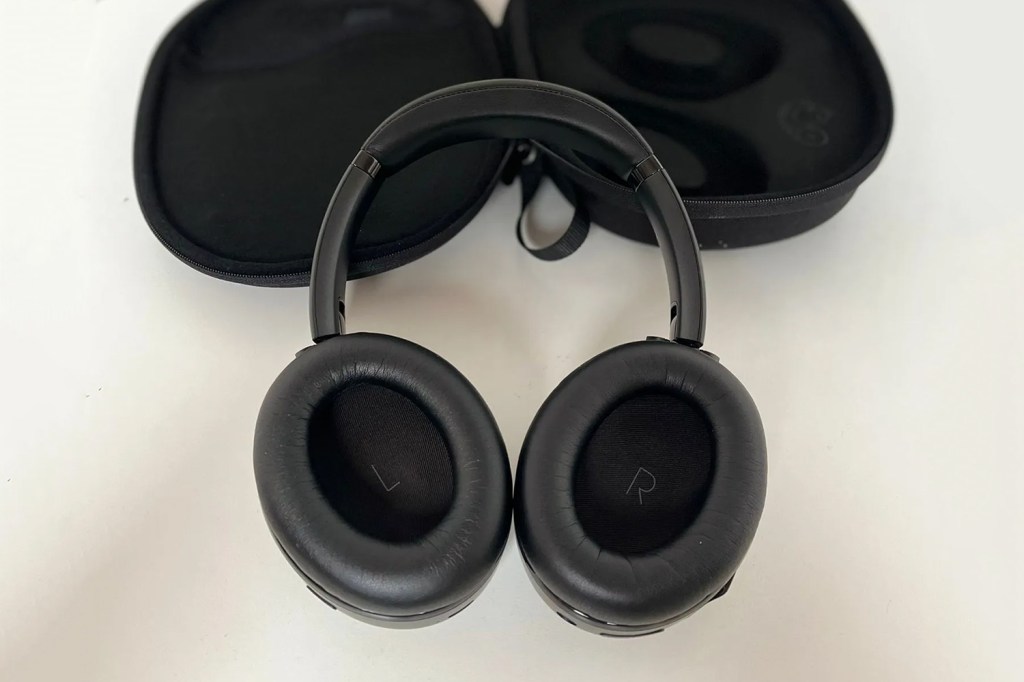 With a fantastic listening experience, comfortable fit and competitive battery life, the JBL Tour One M2 is a great pair of over-ear headphones. They're a worthy alternative to the more expensive models that make up our best noise-cancelling headphones list.
Noise cancelling isn't the best around, so commuters or frequent travellers may want to extend their budget a little further, and there's some tweaking to be done through the companion app to get interruption-free playback. But it's otherwise a very solid all-rounder.
Stuff Says…
Not perfect, but a worthy investment and some of the most comfortable phones around.
Good Stuff
Comfort factor
Crisp sound for a range of listening
Top-tier noise cancelling
Bad Stuff
Lacking in style
Clunky app with some uneccessary features