Leica SL review
Leica's new mirrorless system camera is a beast that'll savage your bank balance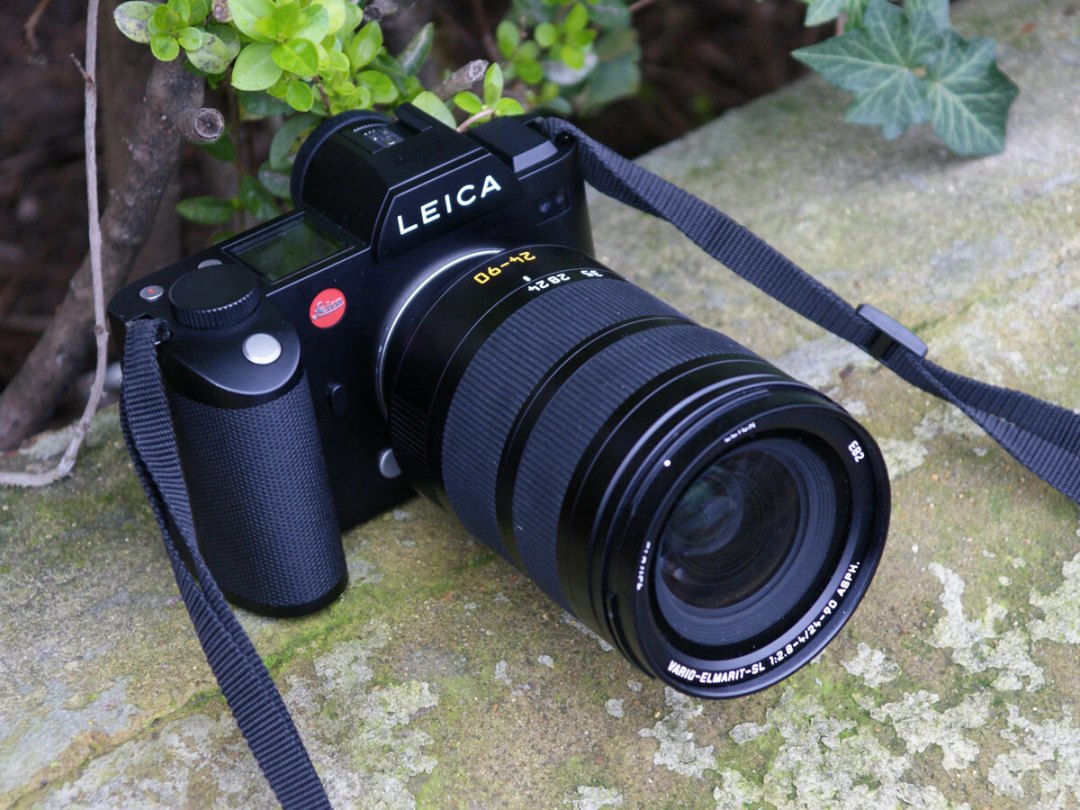 Leica's not about to let a camera-making upstart like Sony hog the full-frame mirrorless market. Hence the arrival of the SL, a hulking obsidian brute of a camera with a price tag that'll make all but one-percenters wince.
High asking prices are, of course, a hallmark of the German company's beloved cameras. But in many ways, the SL appears to be decidedly un-Leica-like – the paucity of physical controls, the electronic viewfinder, and the touchscreen all seem to be concessions to "modern" cameras.
So is this another classic Leica camera, or a failed attempt at keeping up with innovative competitors? It's a bit of both, perhaps.
Bigger than your average CSC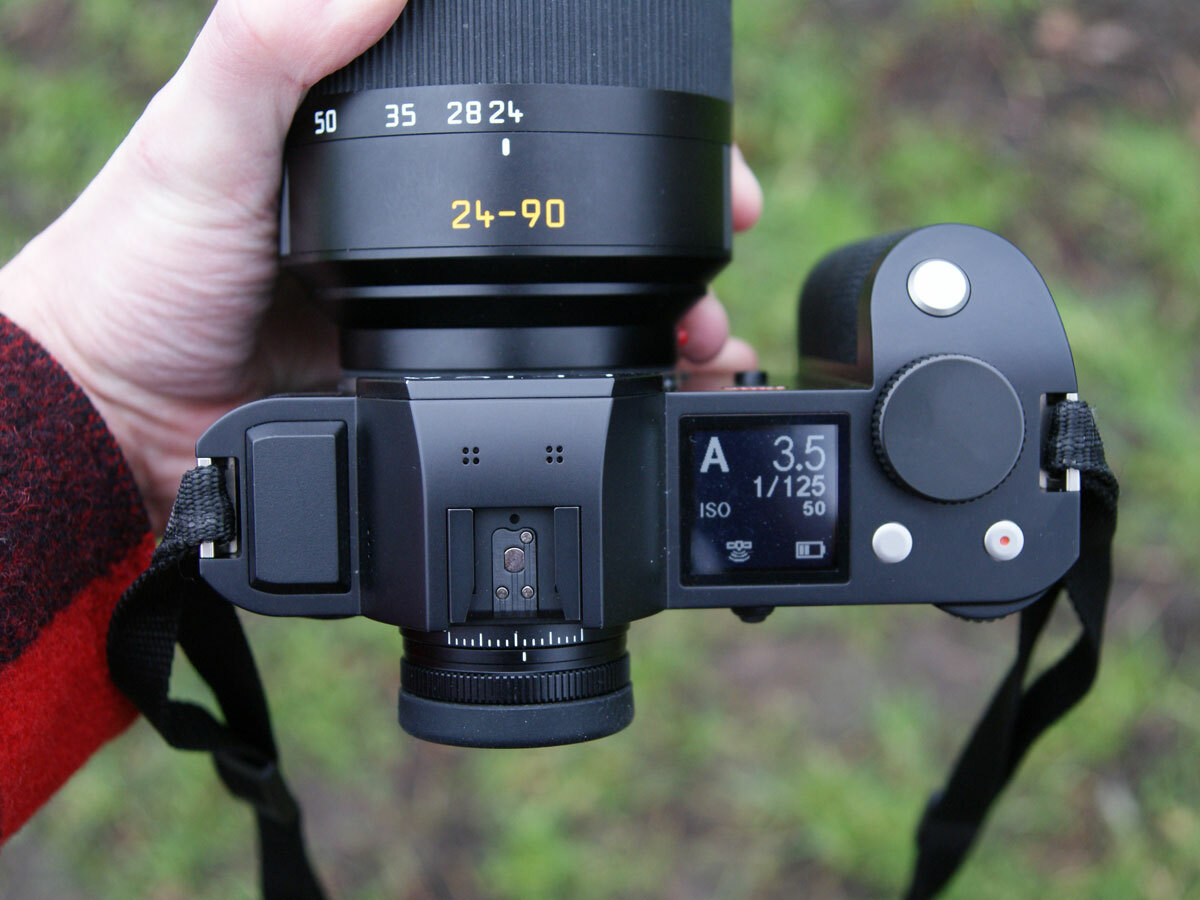 The first thing I noticed about the SL was its sheer physical size. Sure, it's a full-frame camera and those have tended to be hefty in the past, but in recent years Sony's A7 series has bucked that trend by managing to squeeze giant full-frame sensors into bodies that are surprisingly compact and light.
Leica hasn't attempted the same kind of shrinkage here. The SL body isn't hugely deep, but it's chunky and heavy. I was sent the camera with the first full-frame lens for the L mount system, a £3,000 24-90mm zoom, and this beefy barrel of glass and metal doesn't help keep things easily portable. Even with the comfy strap provided, I found the SL somewhat wearying on the neck after a couple of hours of tramping through the muddy Kent countryside.
On the upside, this camera feels incredibly rugged. Yes, the body weighs 847g, but it's machined from a solid block of aluminium that keeps the internal components safely armoured. It's also sealed against the elements, so you can shoot in rainstorms or dusty climes without having to worry about anything harmful getting inside.
Where are the L mount lenses?
All black everything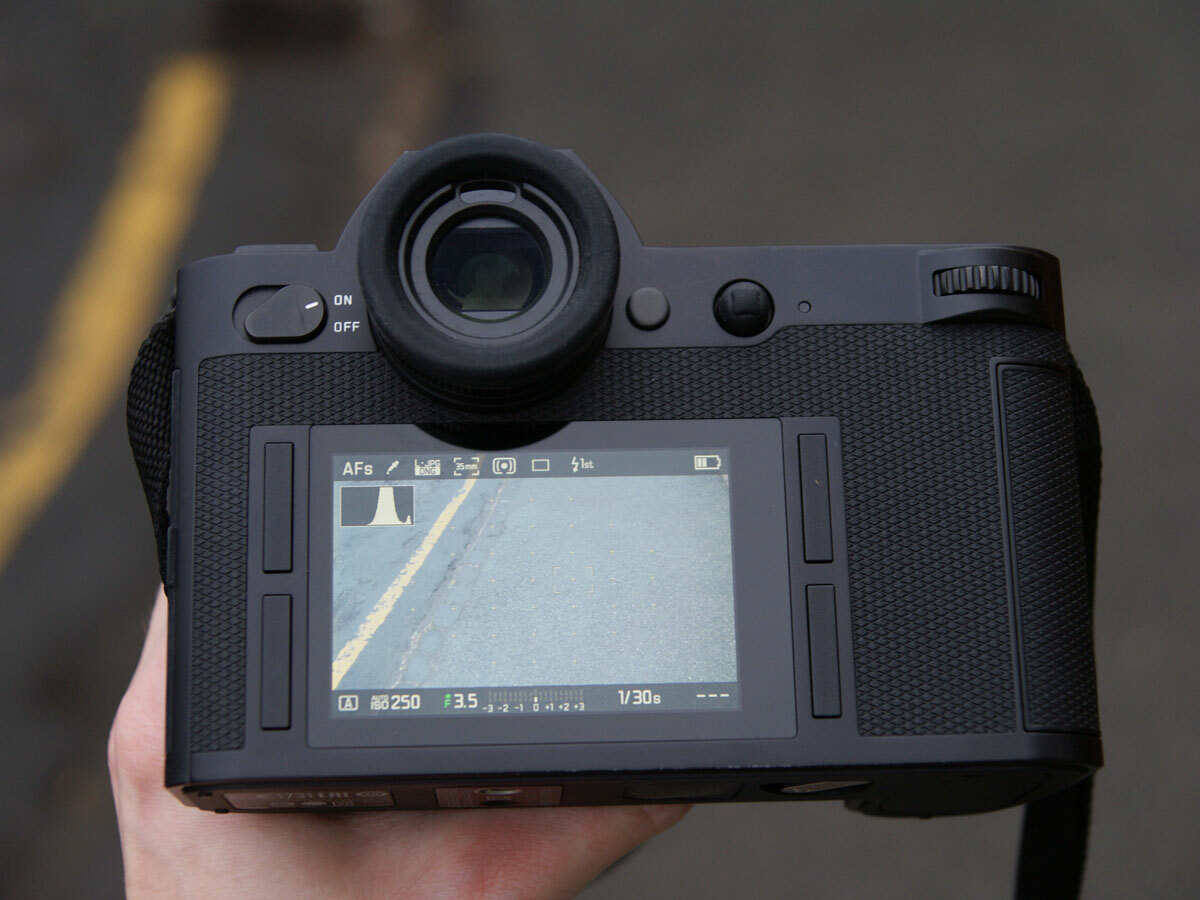 Leica has adopted a minimalist approach to both the styling and control layout of the SL. The "all black everything" look is timeless, oozing quality, but the unmarked buttons may not have such universal appeal. There aren't many physical controls here, but without labelling it took me a fair while to work out what each one did.
Again, there's an upside to this: the camera supports a good deal of user customisation, allowing for various favourite functions and settings to be assigned to buttons.
The user interface also makes use of the rear touchscreen. As mentioned above, touch controls don't sit all that well with Leica's conservative reputation, and I suspect a lot of users will avoid them. And that's actually fine – I used the screen only a handful of times myself, mainly to swipe through photos and videos I'd already captured as well as setting the focus point for photos I was about to take. Thankfully, both functions can be accessed by physical controls should you prefer.
There's a lovely electronic viewfinder, sharp and bright, proving that breaks from tradition can be healthy. And a small display on the top plate to give you quick information on the current shooting mode, ISO and more.
Chromatic what now?
The SL's image quality is very good, as you'd expect from a Leica at this price. There's a 24MP full-frame sensor delivering shots with a resolution of 6000 x 4000 pixels, so it's easy to pack a huge amount of detail into your images. And there's no low-pass filter, which adds to the sharpness.
You can check out the images above (albeit at a reduced resolution) to see what the out-of-camera JPEGs look like – largely accurate colours, fine detail and strong contrast, I found – but there's also the option to shoot in the RAW DNG format if you want more scope to edit images yourself on a computer.
One thing I noticed in my sample photos is a lot of chromatic aberration – a purple tinge around high contrast areas. You might be able to spot it where tree branches sit against the bright sky. This can be largely corrected in post-processing and can be reduced by stopping down the lens aperture when shooting, and the conditions on the day of shooting were very conducive to it appearing.
Still, I felt there was a lot more of this my images than I would expect to see from such an expensive and highly-specced camera as the SL. It's probably more the lens at fault here than the camera body, but again, this lens costs £3,150.
As well as 24MP stills, the SL also shoots 4K video at up to 30fps and 1080p video at up to 120fps (which means you can get some buttery smooth slo-mo playback in 1080p, should you wish). It's very adept at video, with plenty of scope for tweaking settings and connections for an external mic and, via HDMI, an external recording device. If you're using the latter, you can record 4K at higher 10-bit quality (the internal 4K recorder uses 8-bit). Video quality is as impressive as still quality, with 4K clips displaying a huge level of detail.
Leica SL verdict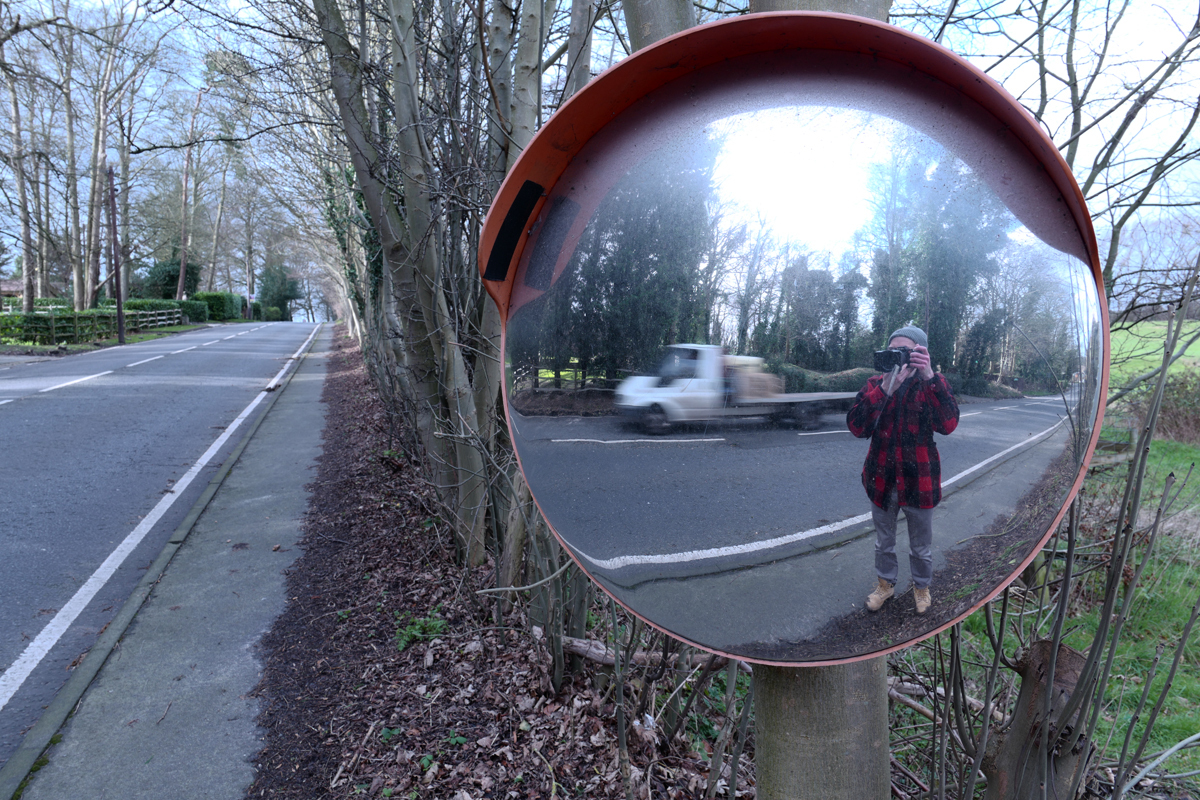 The SL is a serious camera that, despite its more modern flourishes, embodies Leica's traditions of build quality and technical excellence. And price.
Purchase this with its accompanying zoom lens and you're looking at an investment of over £8,000. After my time with the SL, I'm far from convinced that it's better than the Sony A7R II, which at a mere snip at £2,600 for the body is almost precisely half the SL's asking price.
But Leicas have never been the thrifty photographer's choice; there's something wonderful about walking around and shooting with a camera bearing that famous red dot, and that's worth something in itself. If you do shell out thousands for the SL, you certainly won't be spending your money on a bad camera – but it's a decision that you'll be making with your heart rather than your head.
Tech specs
| | |
| --- | --- |
| Sensor | 24MP full-frame CMOS |
| ISO range | 50 to 50000 |
| Video quality | 4K at up to 30fps, 1080p/720p at up to120fps |
| Lens mount | Leica L |
| Screen | 2.95in touchscreen |
| Electronic viewfinder | Yes |
| Built-in GPS | Yes |
| Connectivity | Wi-Fi, USB 3.0, HDMI, audio in/out |
| Weight | 847g |
| Dimensions | 147 x 104 x 39mm |
Stuff Says…
A professional camera with the price to match
Good Stuff
Compatible with many Leica lens via adapter
Fast autofocus and handling
Impressive electronic viewfinder
Largely excellent image quality
Superb build quality
Bad Stuff
Very expensive
Heavy and large for its category
Only one fully compatible lens at launch