Lexus ES300h F Sport review: safe-bet saloon
A fabulously comfy mid-size hybrid saloon that runs out of puff in a bit of a huff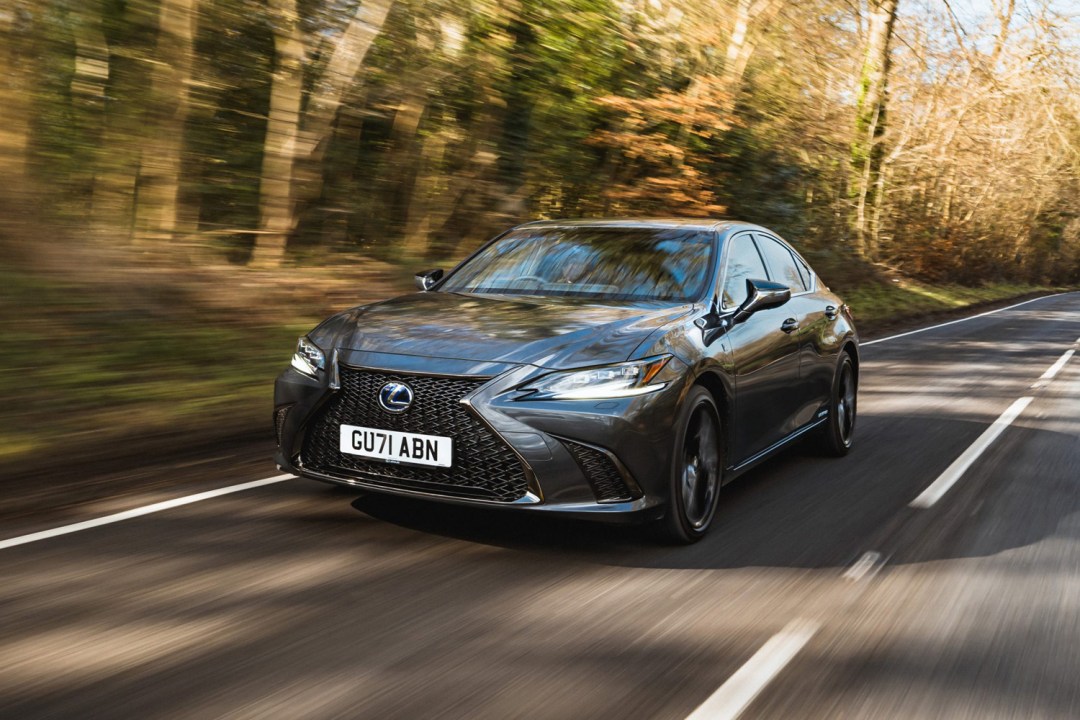 You're probably not going to see the Lexus ES300h in large numbers on UK roads. Not because it's an especially bad car, but because it has such stiff competition. Midsize executives like the BMW 5 Series, Audi A6, and Mercedes-Benz E-Class provide plenty of options for folks with a penchant for the 'right' badge.
Lexus is up against it with that sort of choice, so has given the ES300h something of a makeover to keep up. And it is better than it was. In fact, if you already class yourself as a Lexus fan there's an awful lot to like.
Equally, however, there are some issues that let it down. It drives nicely enough, but power delivery is less fun and more like hard work. It looks ready for business in F Sport trim, but there's an E-CVT lurking inside doing its best to spoil the fun.
The styling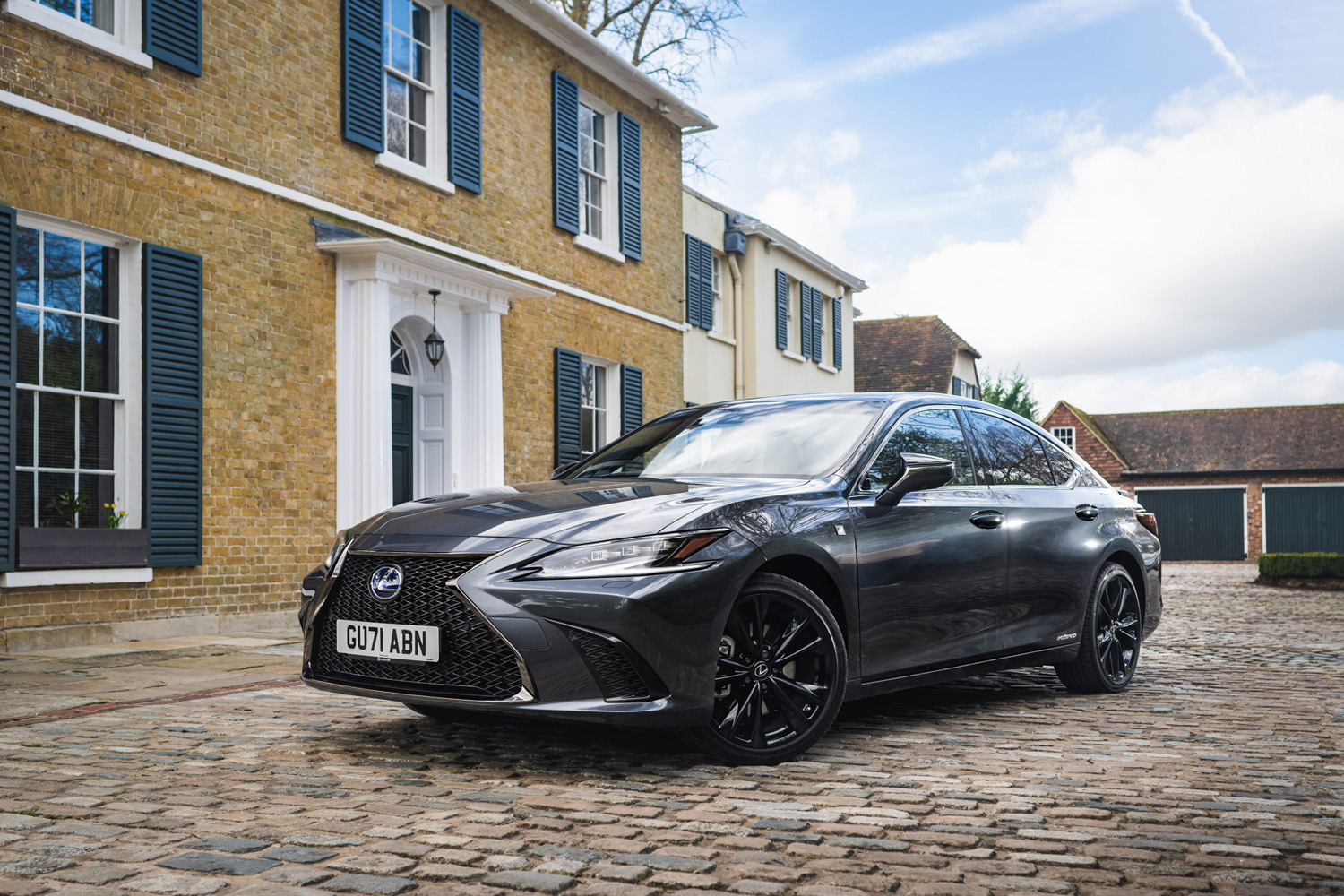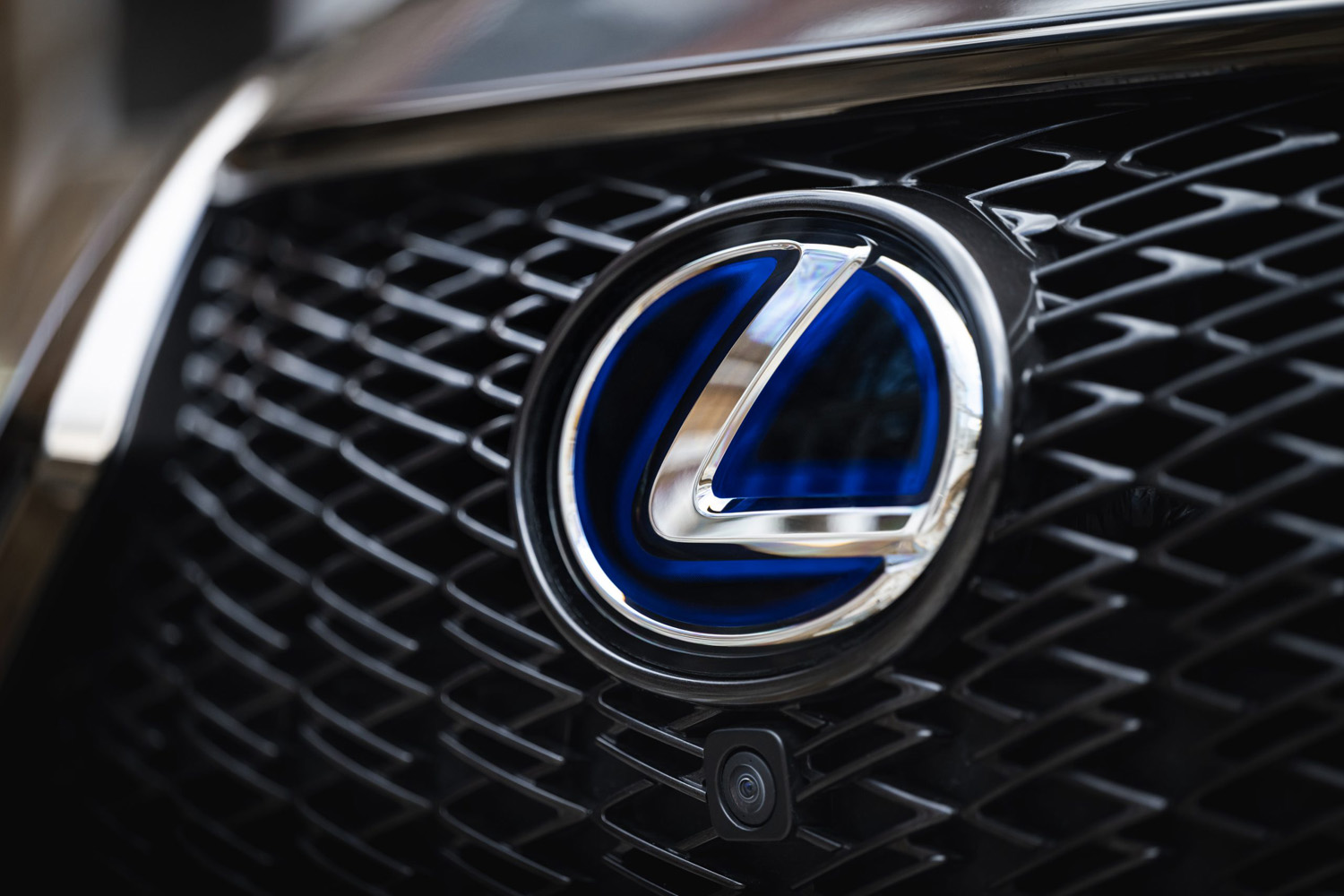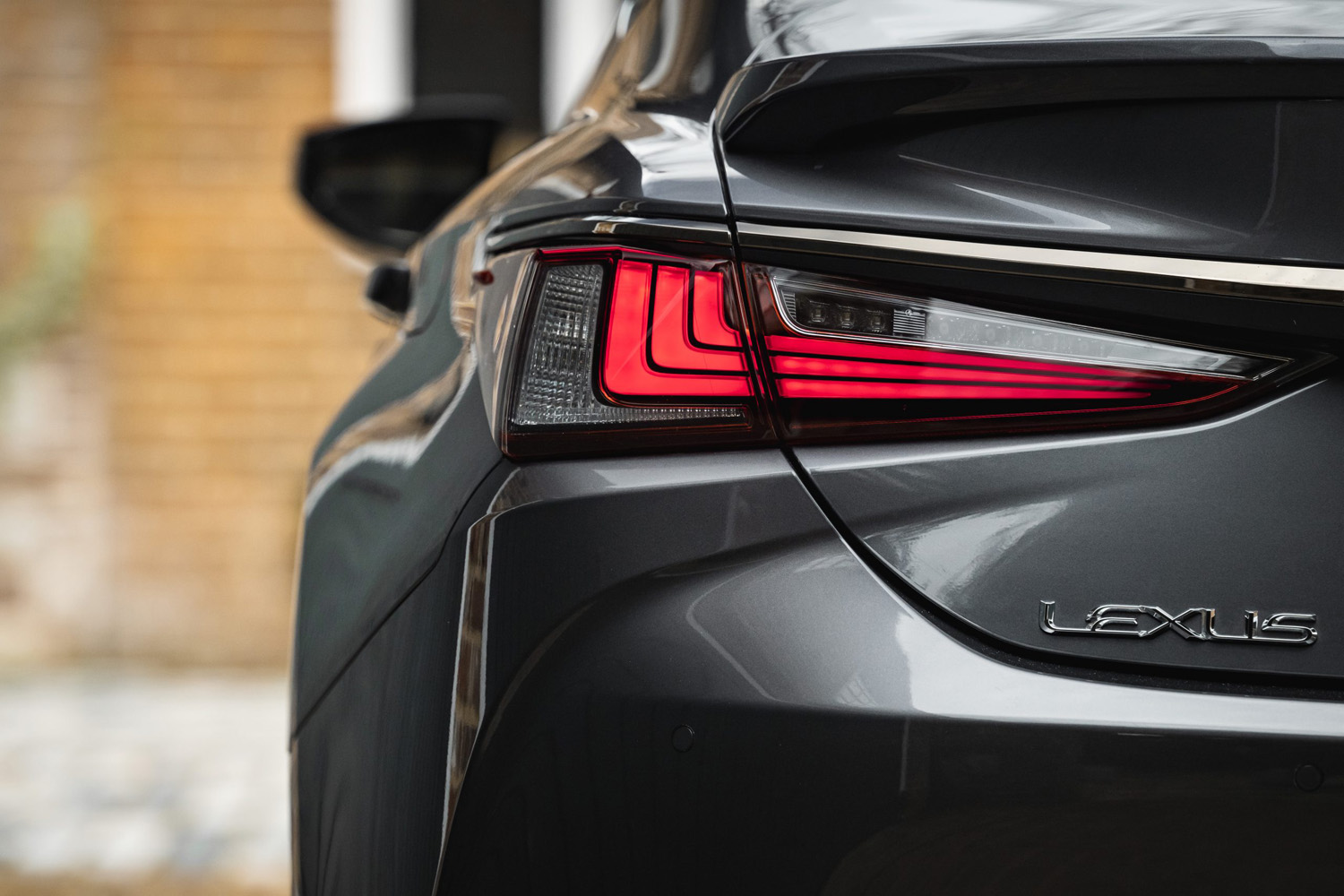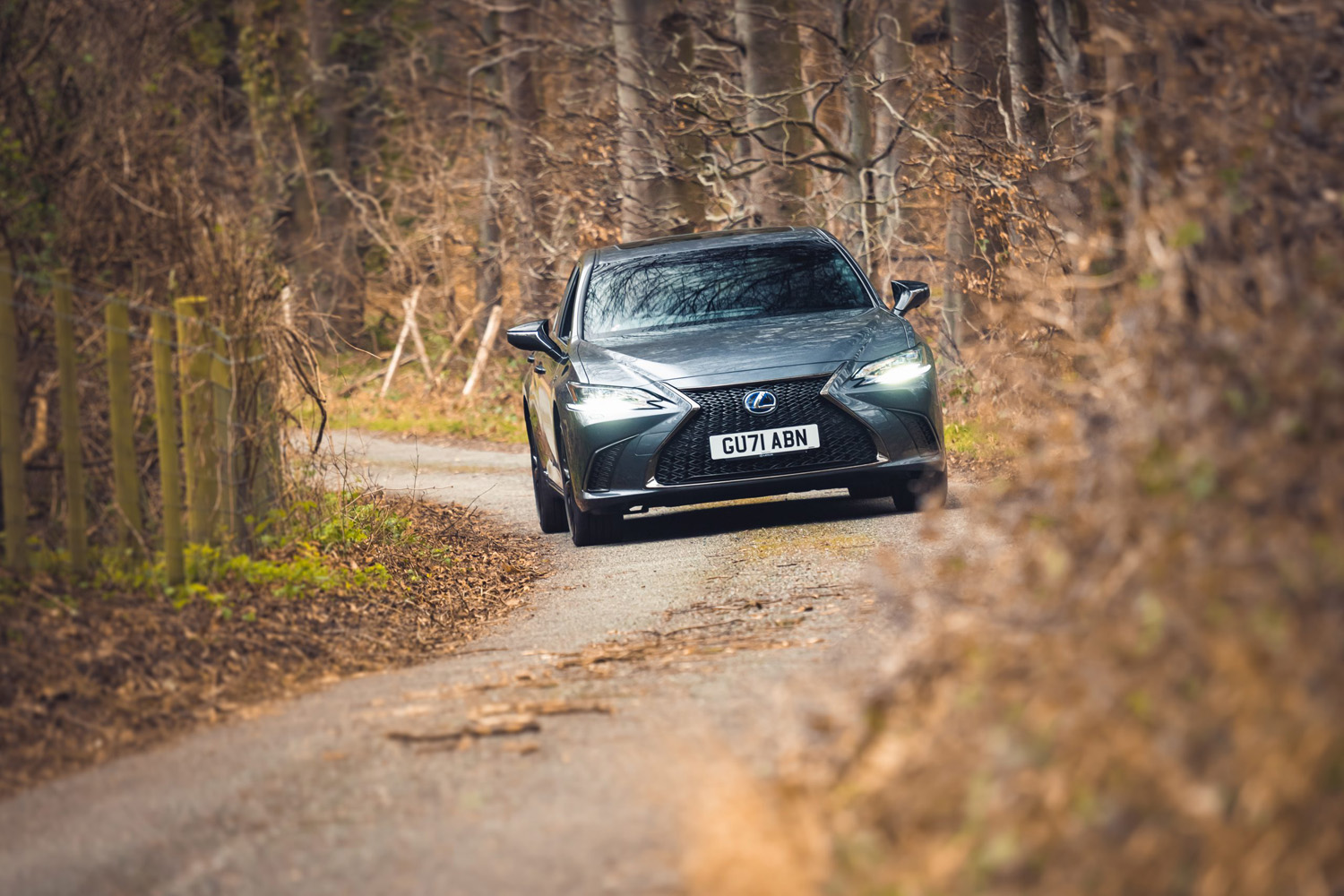 Lexus hasn't fiddled with the ES much in the looks department, so is much the same as the outgoing, pre-update car. The LED headlights are distinctive, and the trademark Lexus grille takes pride of place up front, while chunky 19in black alloys looked the part on our test car. The overall look is very paint-dependent: in white, it tends to look rather anonymous.
As is often the case with Lexus, the best bit of the ES300h is the interior. Our car had a fetching two-colour red/black trim combination going on, which looks suitably premium. The overall feeling is one of quality and everything is really nicely put together. The doors, for example, close with a really satisfying thunk. It's a nice place to be.
If you're ferrying four large adults around, the ES300h isn't quite as spacious as it appears, but there's oodles of comfort on offer here. Conversely, the boot manages to seem enormous, and can hold 454 litres.
The drive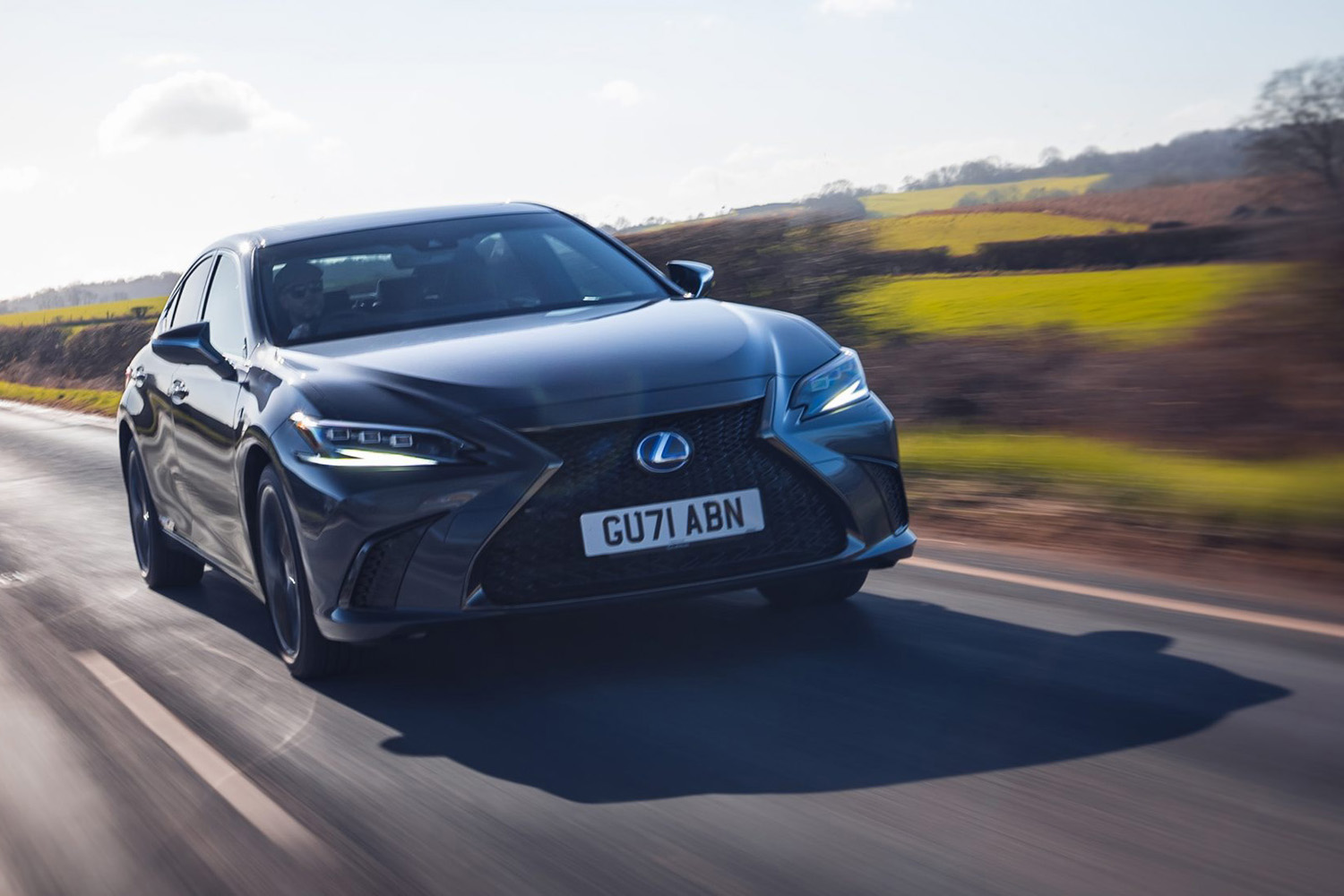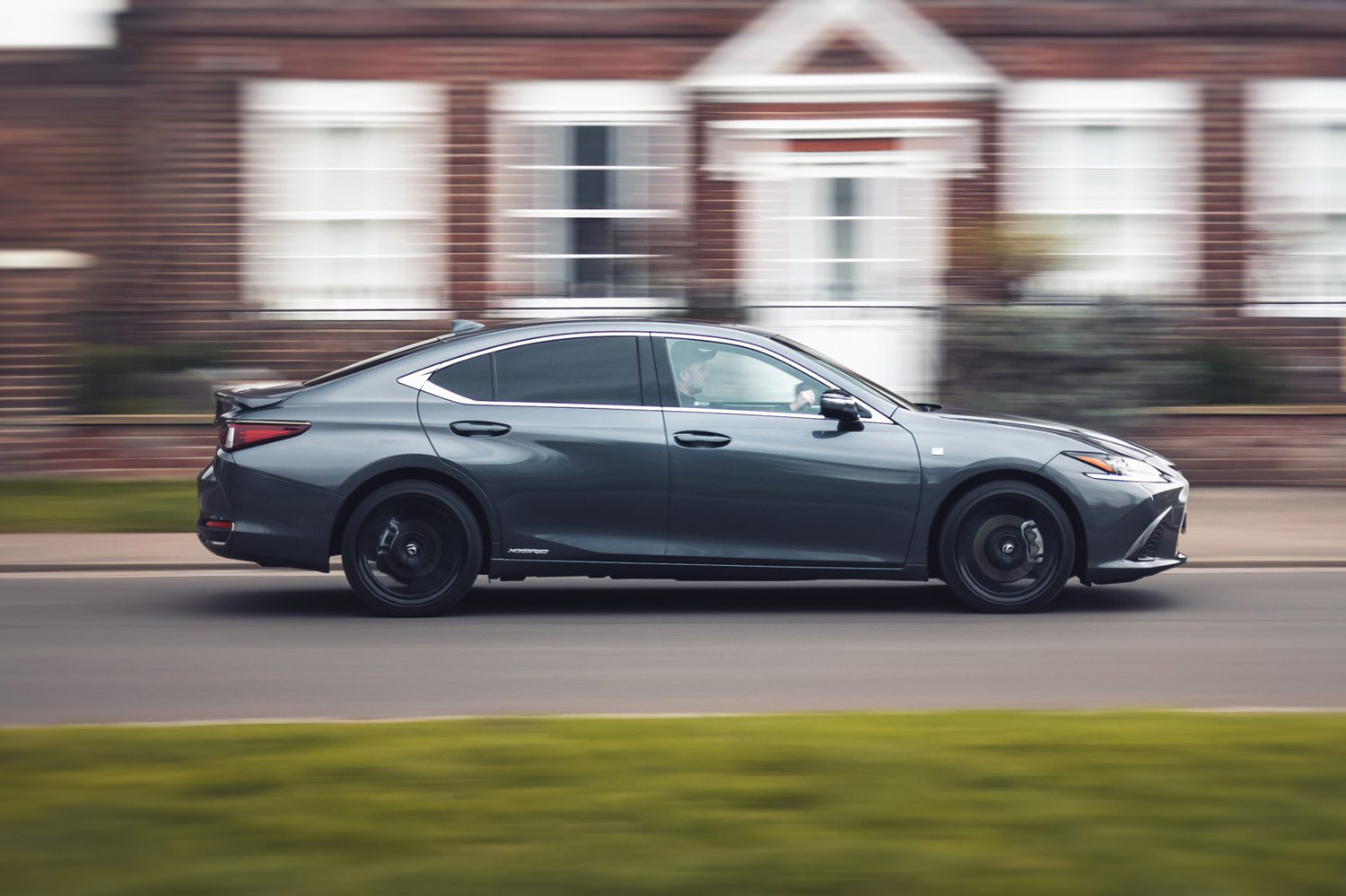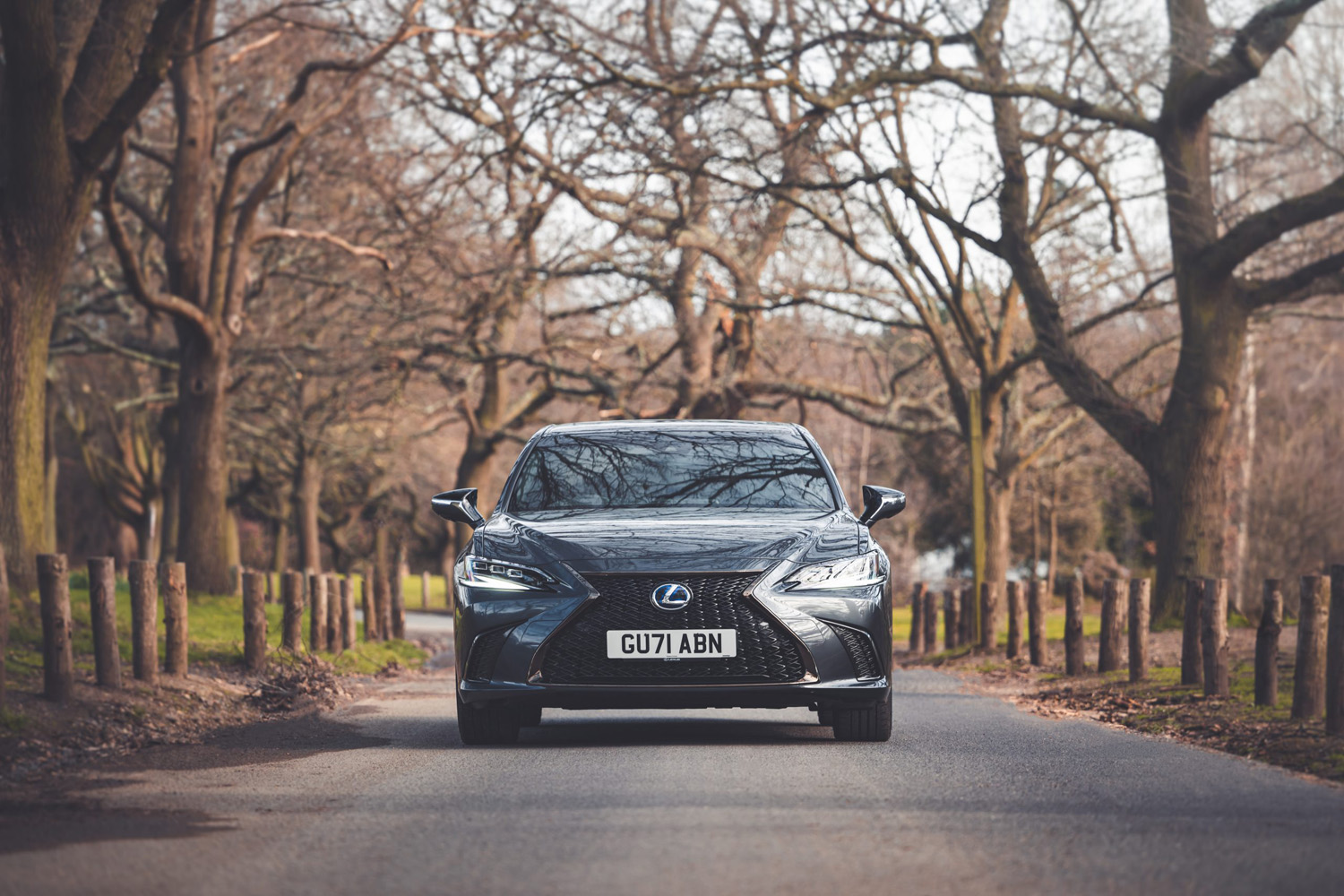 Once you've got the fabulous driver's seat into position, there's a feeling of anticipation. Select Drive and you move off graciously in typical Lexus fashion, boosted by this being a hybrid. All is good – until you have to work on the accelerator in any way that isn't laid back, whereby the engine takes over and spoils the fun somewhat.
The electric CVT transmission is perhaps the ES300h's most disappointing feature. It's interesting to ponder over what sort of car this would be if fitted with a manual gearbox. As it stands, acceleration feels rather laboured and the engine sounds rather flustered – which then puts the driver similarly on edge. The 0-62 mph time is a leisurely 8.9 seconds and, somewhat remarkably, the top speed is just 112mph.
This erratic delivery of the power is most noticeable when overtaking, where you're not quite sure if the front-wheel drive powertrain is going to be enough to get you past even relatively sedate cars in front. Things ramp up a little if you switch to the Sport or Sport S+ modes, and you get swish sporty dials to match, but it's never quite enough to make you feel reassured.
This feels like quite a big car to drive and it seems entirely possible that you could end up getting caught out by the lack of oomph in the power department from time to time. Take it easy though, don't stress the engine or yourself, and you'll arrive later rather than sooner, but feeling nicely rested up thanks to those seats.
The technology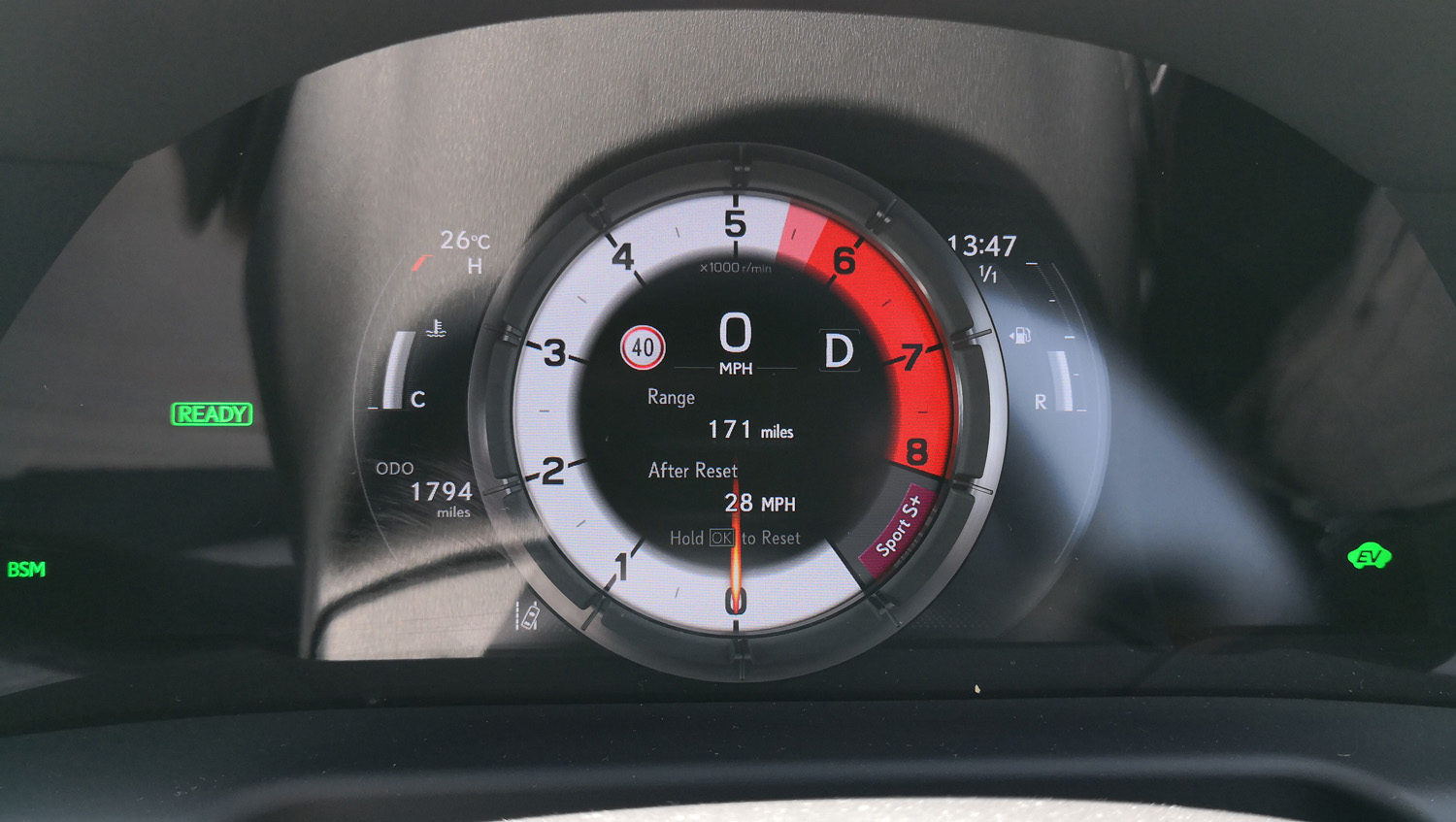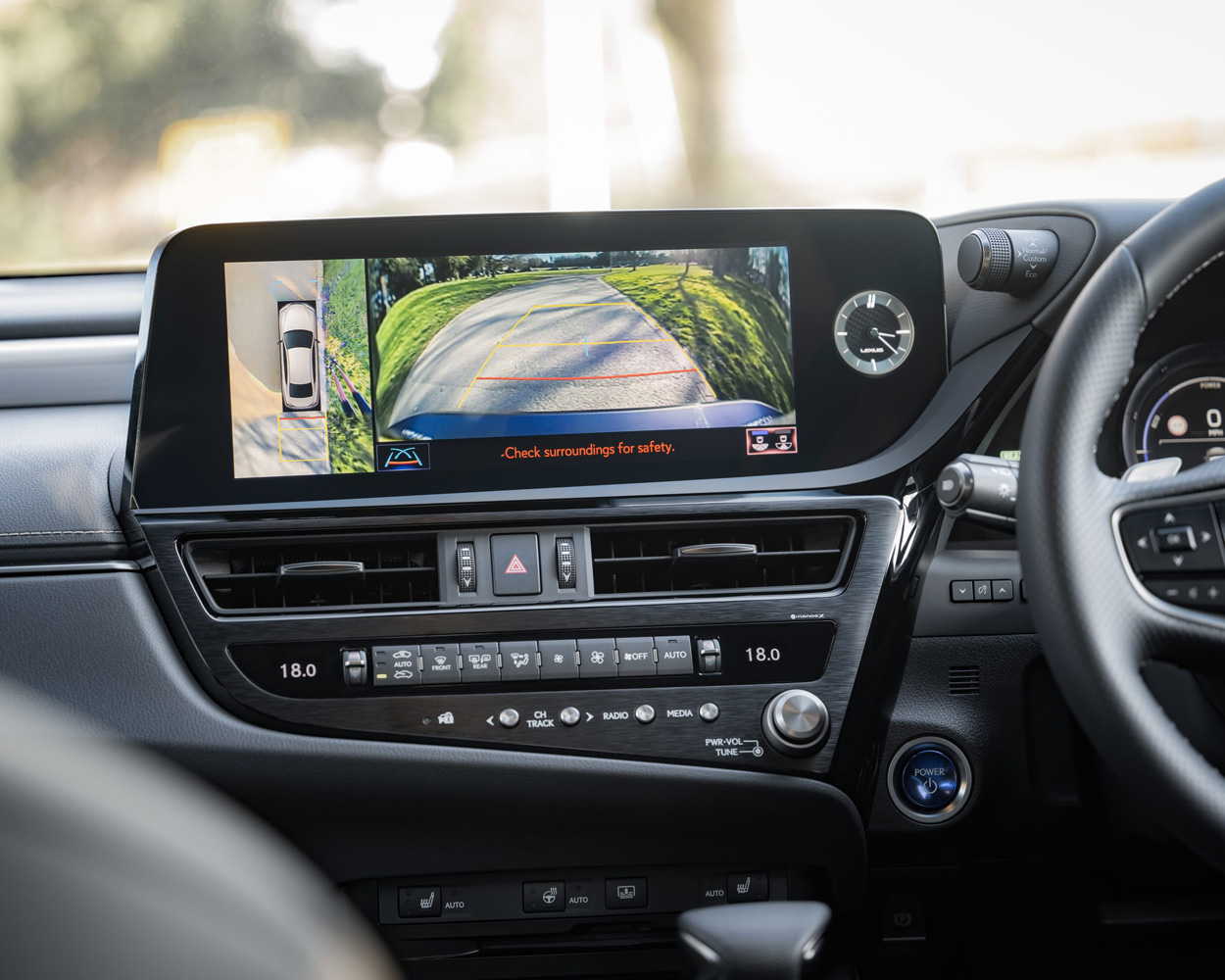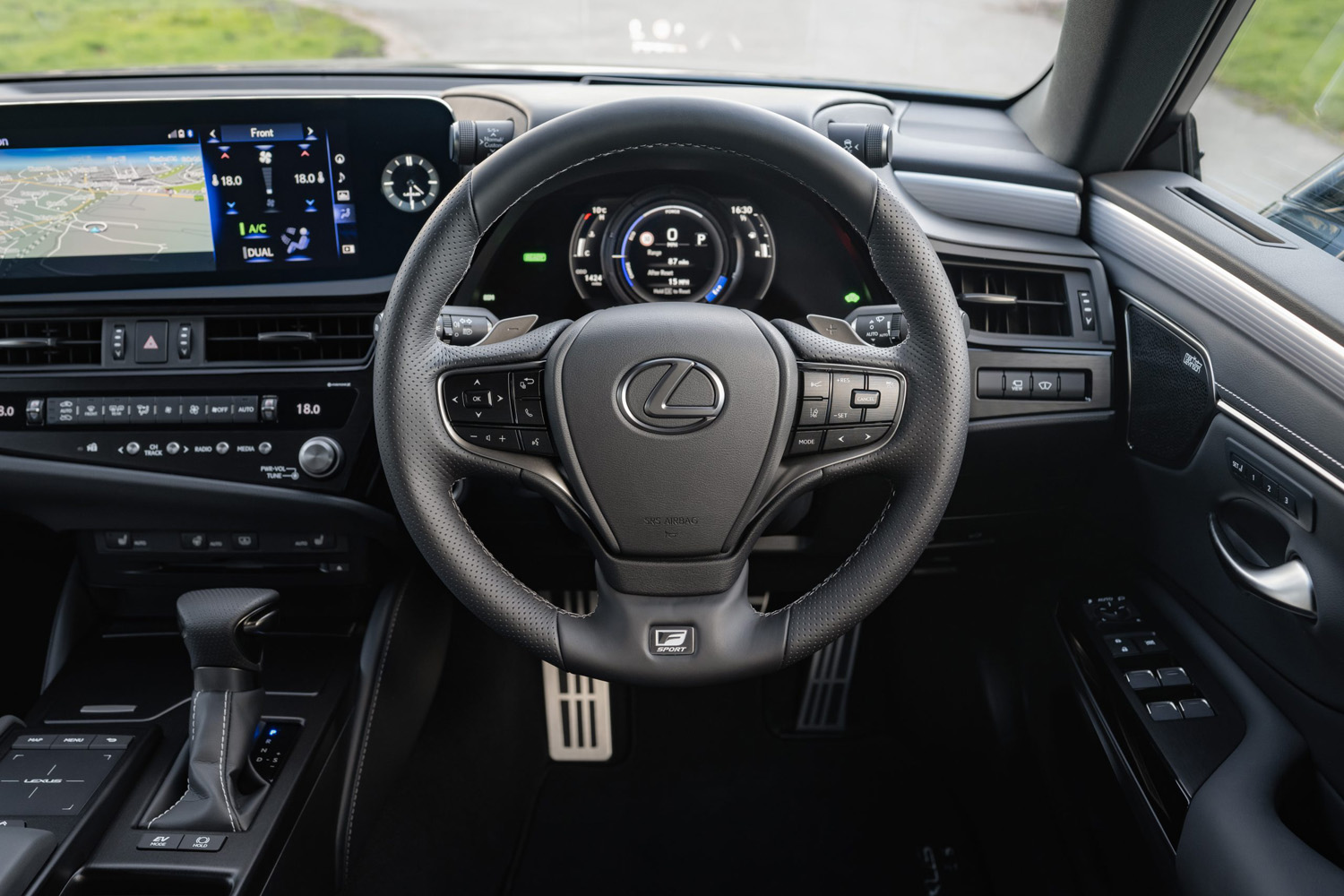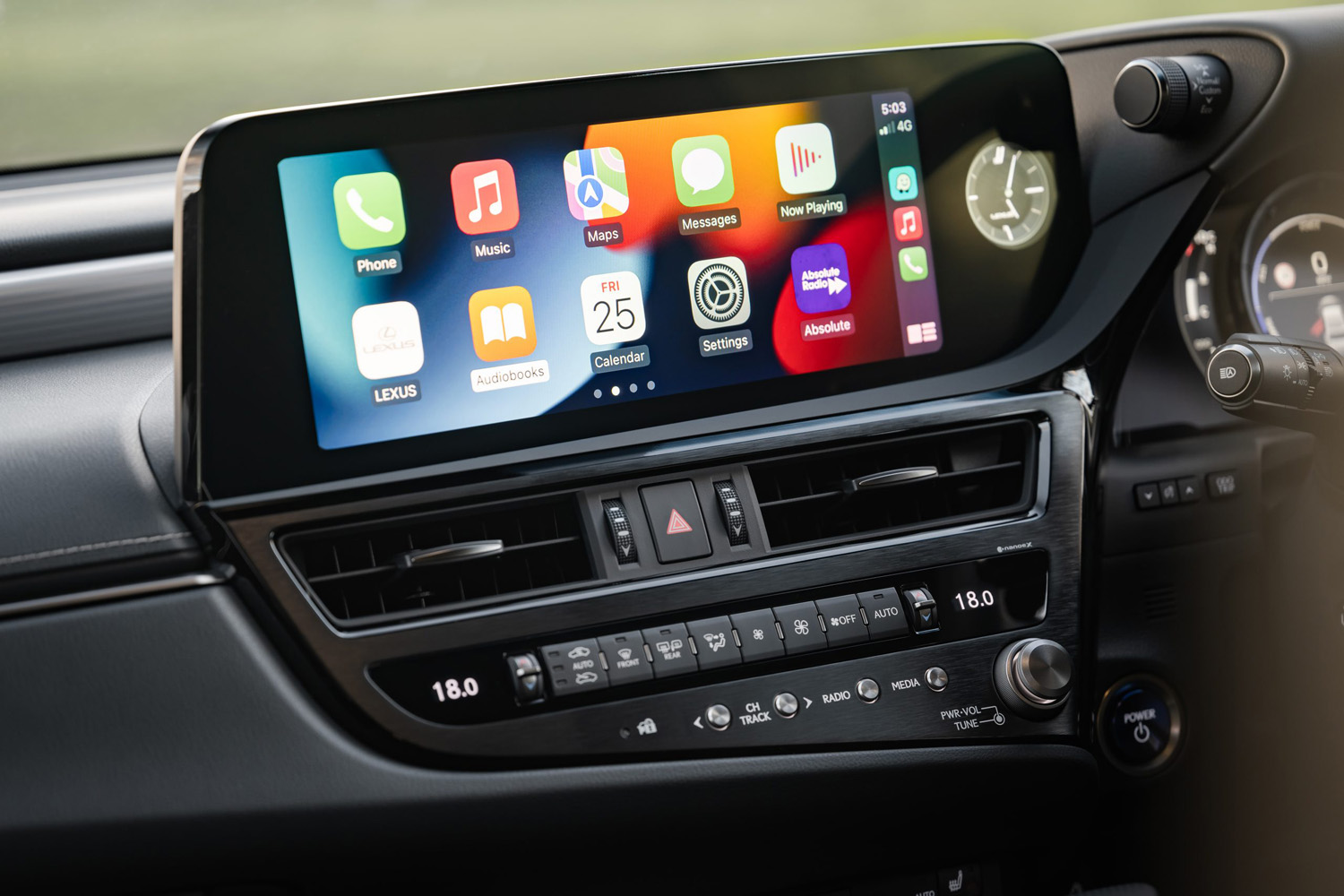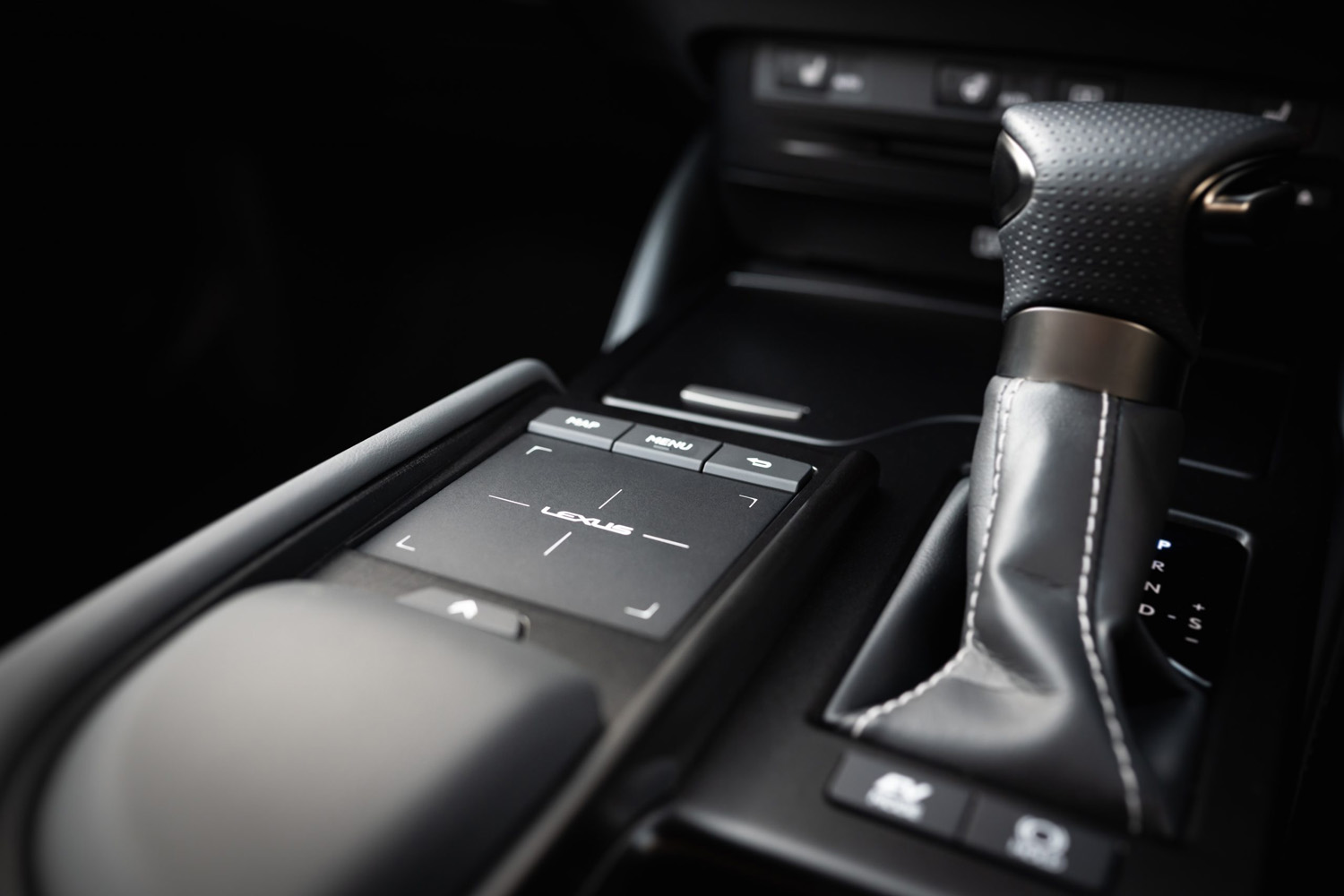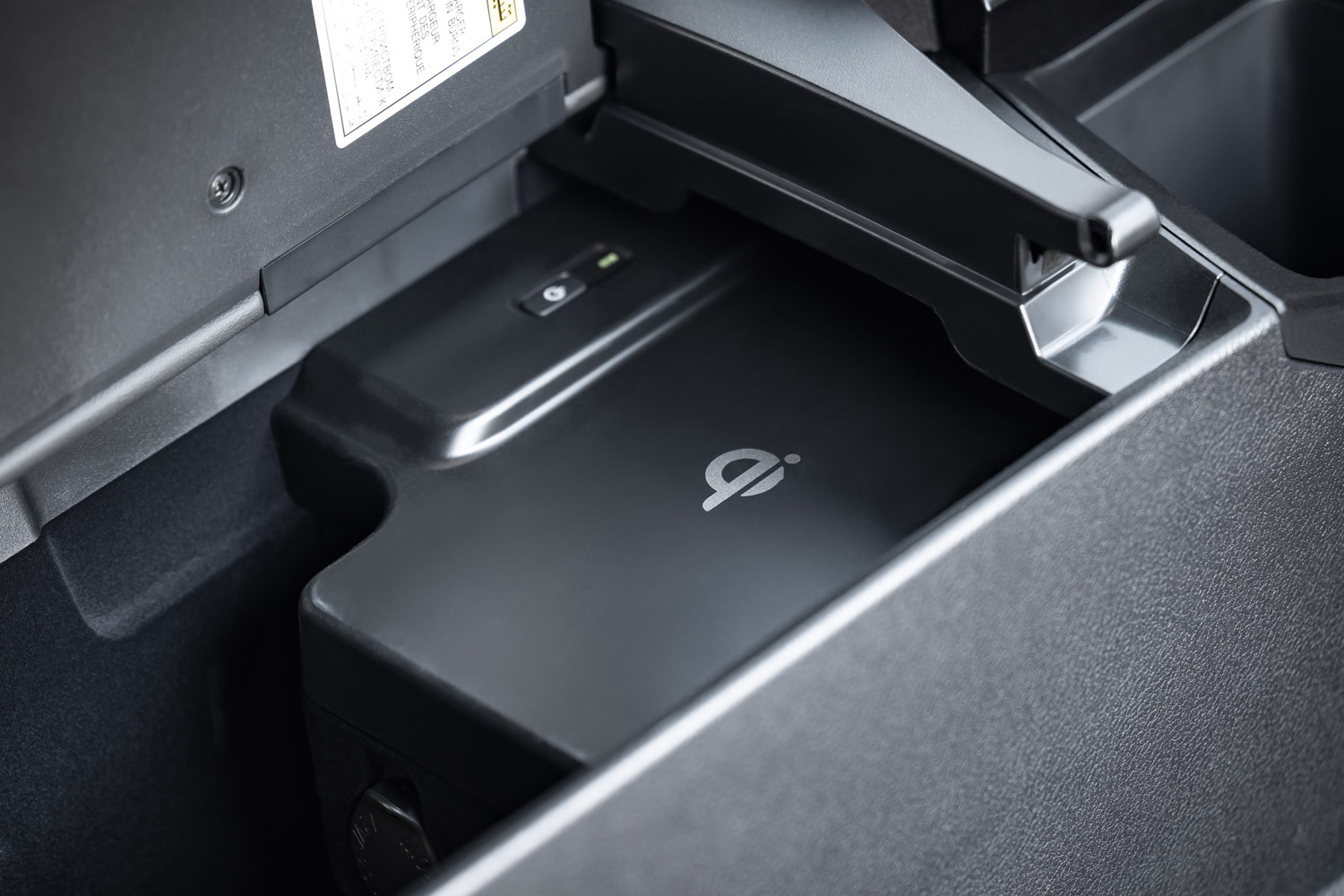 The cabin will feel familiar to anyone that's been inside a Lexus at any point over the last few years. That includes the track pad on the centre console, which people have been struggling with in Lexus models for what seems like an age.
Lexus does seem to have done some tinkering and it's now a little more responsive, but remains tricky to use if you're on the move. While your fingers can move around its flat surface easily enough and the little pulses notify when you've hit something, it's not easy to know what unless you're glancing across to the touchscreen, which is a new arrival.
The good news is that you can head straight for this 12.3in panel to access all the infotainment features and functions instead. You can even dip into the hybrid data settings here and see exactly how well your Lexus is doing in the economy stakes.
Android Auto and Apple CarPlay as there, as are all of the usual media and navigation options. The system itself still falls short alongside other cars, even those in the Lexus range such as the very good NX SUV, so we'd recommend plugging in a phone. A wireless charging pad is a welcome addition.
Lexus ES300h F Sport verdict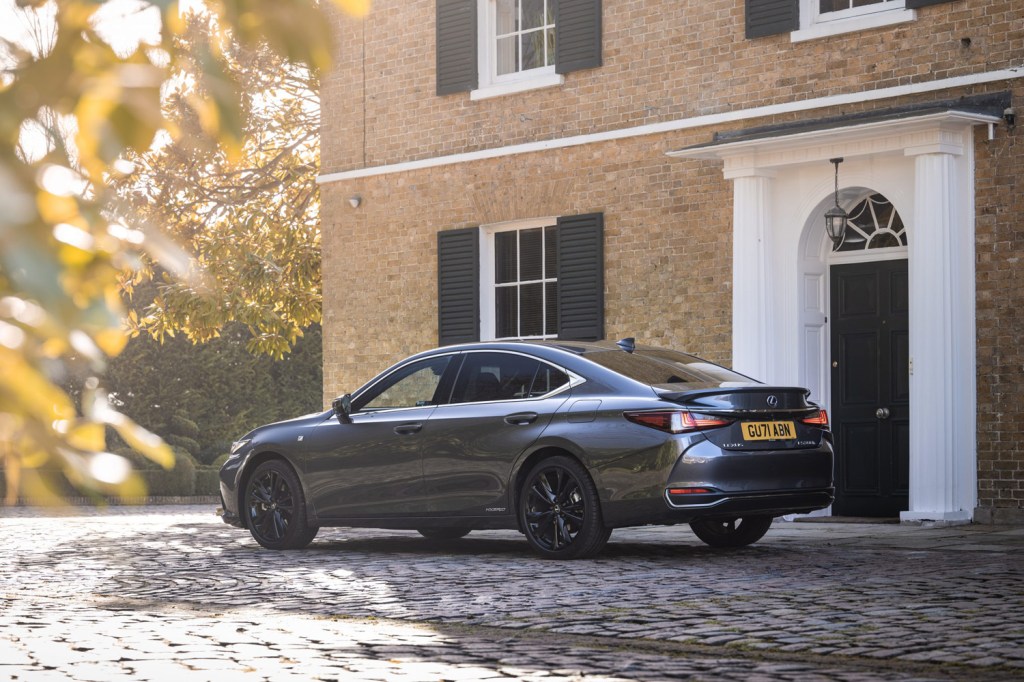 Like so many cars fitted with an E-CVT, driving the Lexus at any kind of pace is slightly disappointing. There's a decent amount of power, but the delivery feels troubled and inspires anxiety in the driver. Driven quietly, the Lexus ES300h works a treat, especially on long motorway hauls and even around backroads thanks to the taught suspension – part of the tweaking that comes with the F Sport edition.
The hybrid arrangement works well enough, and excels as you waft around town, but we got miles-per-gallon figures in the 40s. Something not helped by enlisting the help of Sport and Sport S+ drive modes in order to coax more performance from the 2.5 litre lump.
That's okay as this is a bulky saloon, but it isn't going to be enough to persuade folks away from the three German badges we mentioned at the top of the page. Even more so when you consider the model we drove costs way over the £50k mark. Lexus has a sterling record when it comes to reliability, but that only goes so far. While the Lexus ES300h F Sport is good, it's sadly not great.
Stuff Says…
A mid-size saloon that delivers lots of comfort but lacks that extra touch of zing in the performance department
Lexus ES300h technical specifications
| | |
| --- | --- |
| Engine | 2.5-litre petrol, plus electric motor |
| Battery | 1.6kWh |
| Power | 215bhp |
| 0-62mph | 8.9sec |
| Top speed | 112mph |
| Fuel economy | 53mpg |
| Kerb weight | 1680kg |
| Cargo volume | 454 litres |