LG OLED65E6V review
A television fit for kings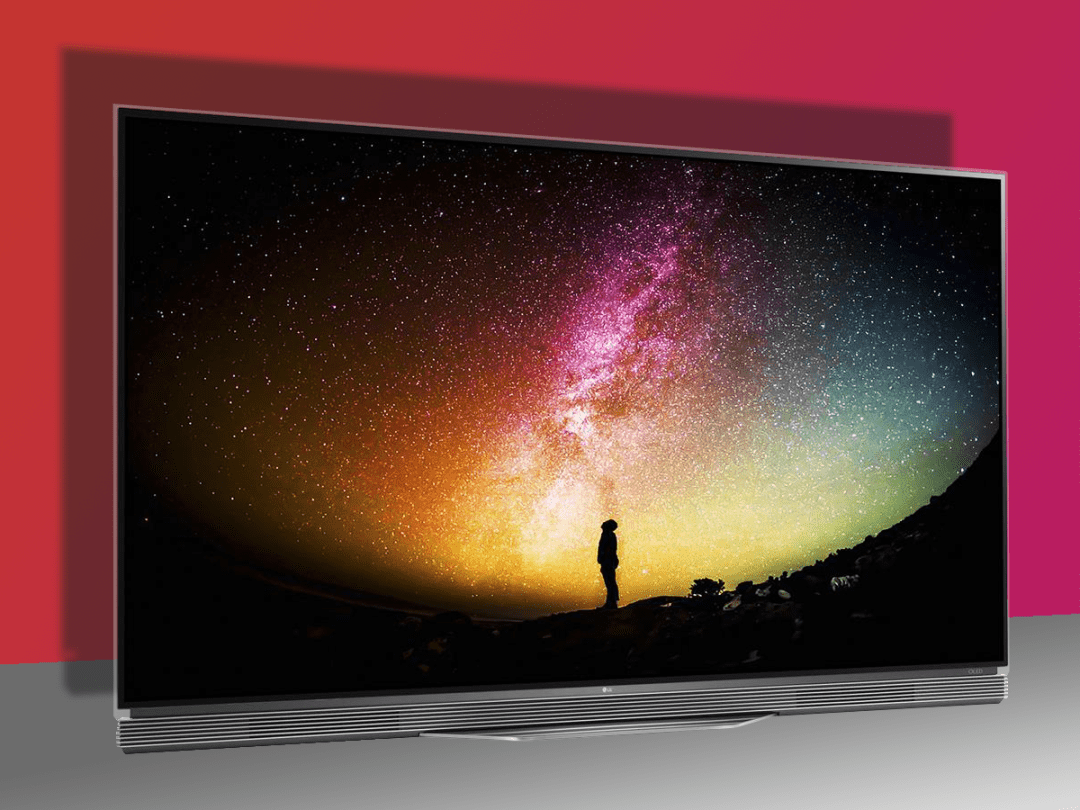 Despite its eye-watering asking price, the OLED65E6V isn't even the most expensive 65in TV LG makes – the G6 Signature, £1,000 more, claims that particular trophy.
But on paper, when we boil it down to specs, there's very little difference between the two models. Both feature a 4K OLED panel with HDR and Dolby Vision support, Ultra HD Premium certification – heck, even 3D.
But can any TV truly be worth £4,500? We sat down in front of it for several hours to find out.
Slim pickens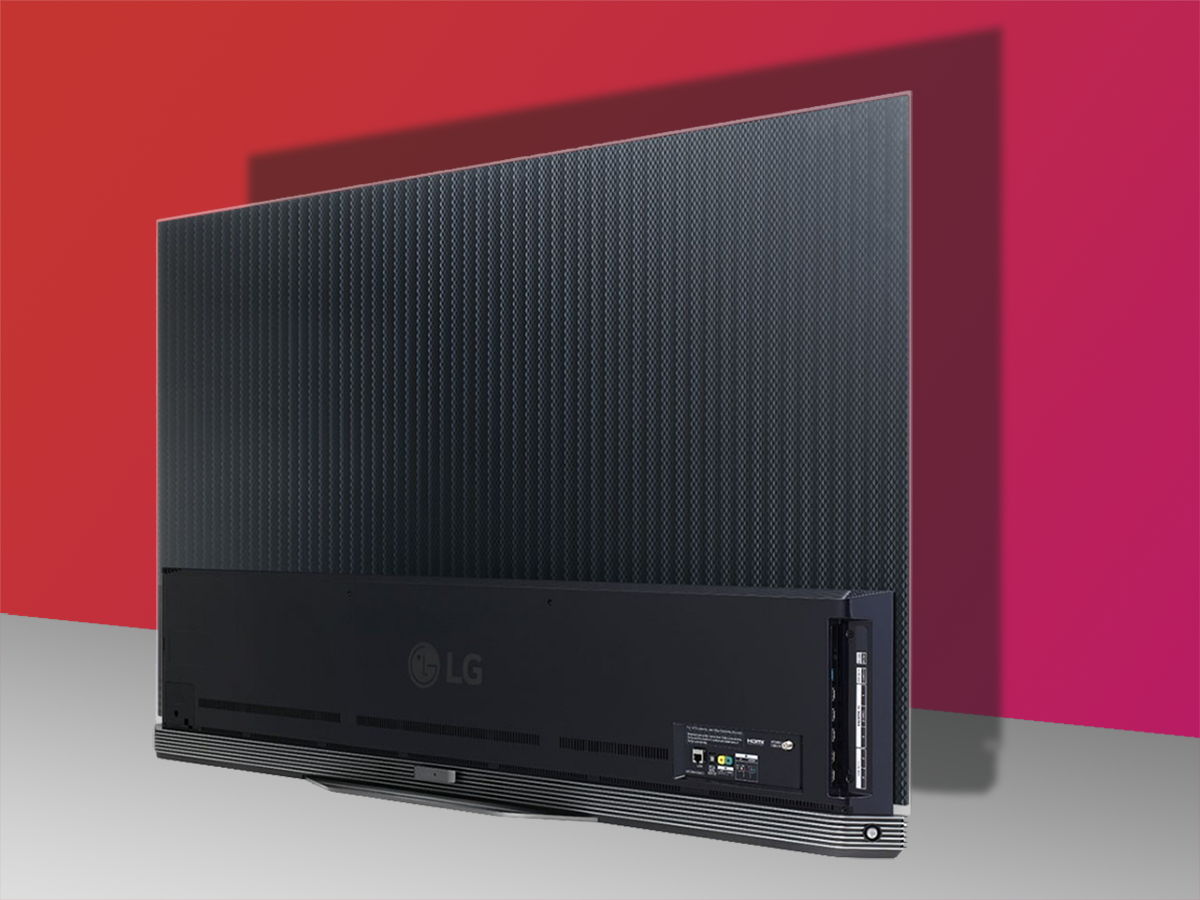 When it comes to styling and design, this screen shares a lot with its big brother. LG calls the panel "Picture on Glass", and while that shouldn't be taken literally you can see why: the OLED panel, a mere few millimetres in depth, is fixed atop a similarly-skinny transparent glass plate.
This plate protrudes out from behind the panel, acting as a kind of bezel or frame for the screen. It's insanely thin – about half a finger's width deep – until you get to the bottom third, which holds the TV's innards and juts back a few extra centimetres. Despite the thinness, the set doesn't feel frail though – you don't need to hold your breath anytime the cat brushes past it on the stand.
Between the screen and its base plate stand sits an integrated speaker that LG refers to as a "soundbar stand". We'll come back to that later.
The TV can be wall-mounted if you prefer, and LG has arranged the connections so they can be got to whichever way you set up.
There are four HDMI ports on the side (all of which are 4K and HDR ready), as well as three USB ports. So prety much everything you need to hook up all your set-top boxes, games consoles and Blu-ray players.
On the back, meanwhile, are Ethernet, component, optical and 3.5mm ports. The Ethernet is pretty much a must if you want to handle 4K streams here, but otherwise you can use Wi-Fi (also built-in) for networking purposes.
Remote controls: it takes two
The OLED65E6V comes with not one but two remote controls.
The main clicker features a gyroscopic sensor setup that lets you control an on-screen cursor with ease plus the usual array of physical buttons, while the tiny secondary remote features a streamlined set of buttons, covering off the main controls.
Content cravings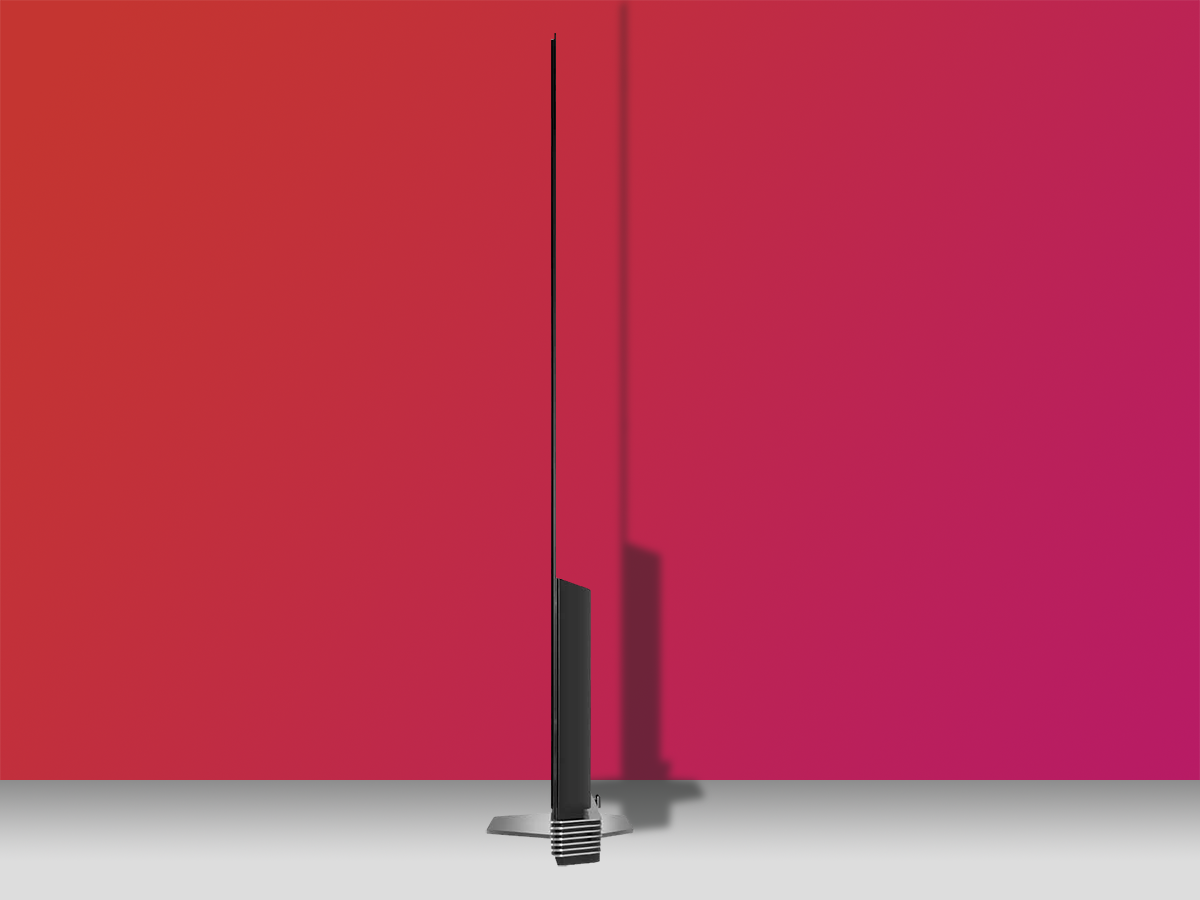 The OLED65E6V runs on LG's updated WebOS 3.0 smart TV platform, with a similarly colourful card-based launcher menu but a renewed focus on content discovery through My Channels and My Content. Basically, they make it easier to get right into your favourite shows and movies with new shortcuts.
If you like Netflix's Luke Cage, for instance, you can pin it to My Content and you won't have to open up the Netflix app to access it. There's unified search across streaming services, YouTube and live TV too.
Apps include Netflix and Amazon (which both stream in 4K and HDR), as well as Now TV, wuaki.tv, Google Play and Freeview Play – the latter bundles up the full line-up of UK catch-up services together in one place.
Raising the bar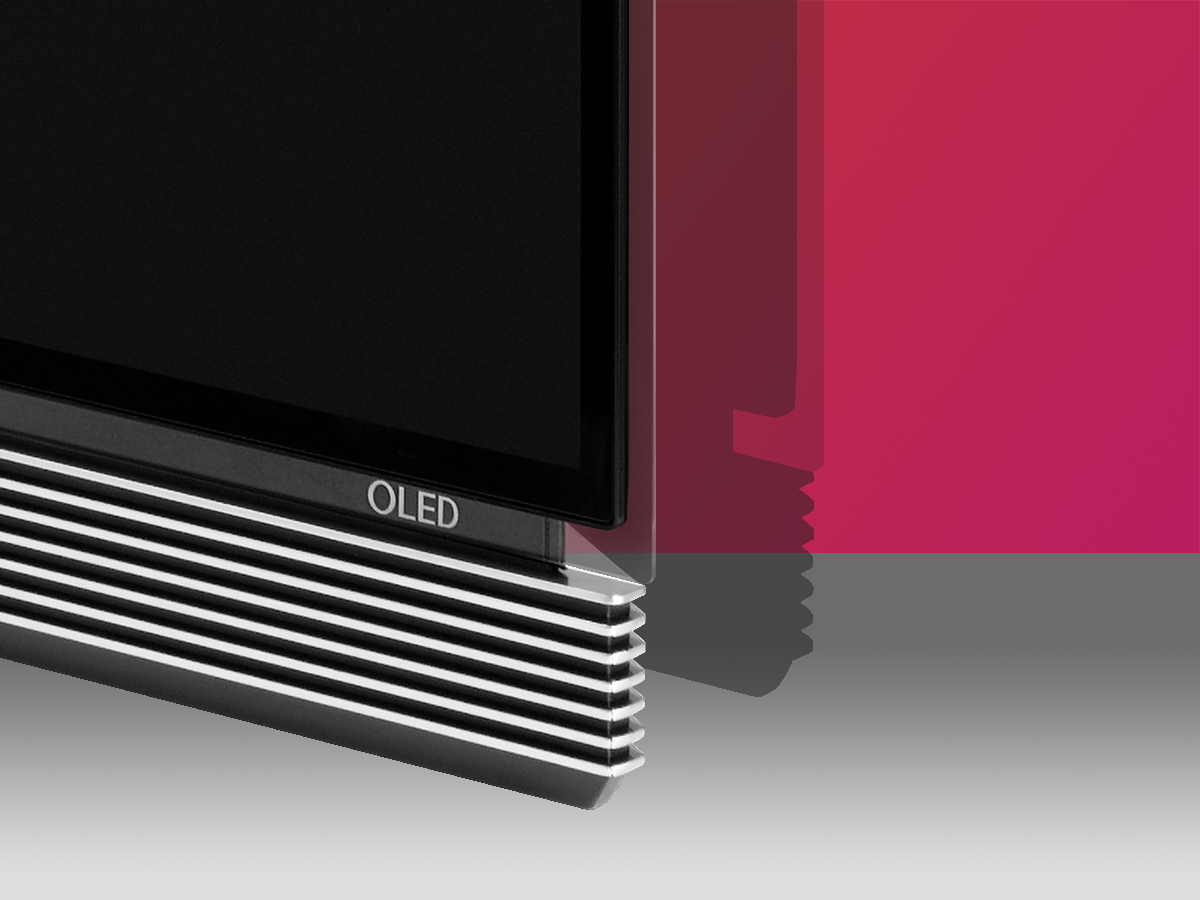 Most TVs, even of the high-end variety, pay little attention to their sound output – but LG has bucked the trend with its soundbar speaker.
Not only does it offer more volume and insight than standard flat screen TV speakers – there's weight and punch behind dramatic sound effects, and dialogue is clear – it can auto-calibrate to your living room's dimensions for the best performance.
Anyone seeking home cinema nirvana will still want a separate surround sound setup or even just a beefier soundbar, but LG deserves props for putting in some extra effort here.
HD-aaaaaahhhhhh yeah!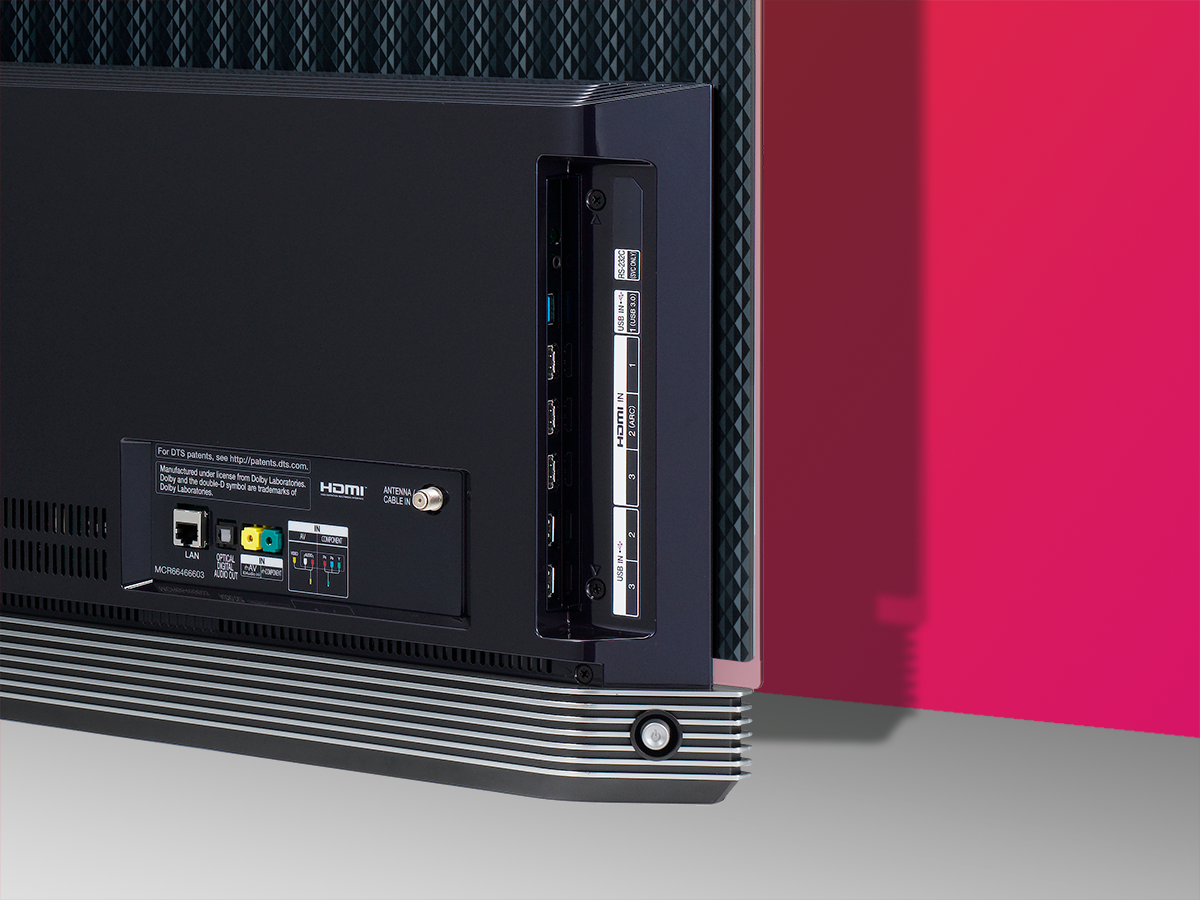 But you don't shell out five grand on a TV for its audio, and it's image quality where the OLED65E6V must truly excel. And excel it does, particularly if you can feed it an HDR 4K image from, say, an Ultra HD Blu-ray like The Martian.
The picture here far surpasses 1080p full HD in both sharpness and colour detail. Look at a light bulb in this movie, for instance, and instead of it merely being a block of white light, here you can pick out the outline of the bulb and the varying rays of light it's emitting. Things like this add greatly to the realism of the whole scene.
There's a precision here that's rare even for a 4K HDR TV, as well as a confidence with colours – punchy without compromising realism – and the deep black levels and wide viewing angles you'd associate with an OLED screen. It's still bright, too, so that sometime criticism of OLED tech doesn't hold weight here.
Drop down to mere 1080p material and things remain impressive – on par with the very best full HD tellies, in fact.
LG OLED65E6V verdict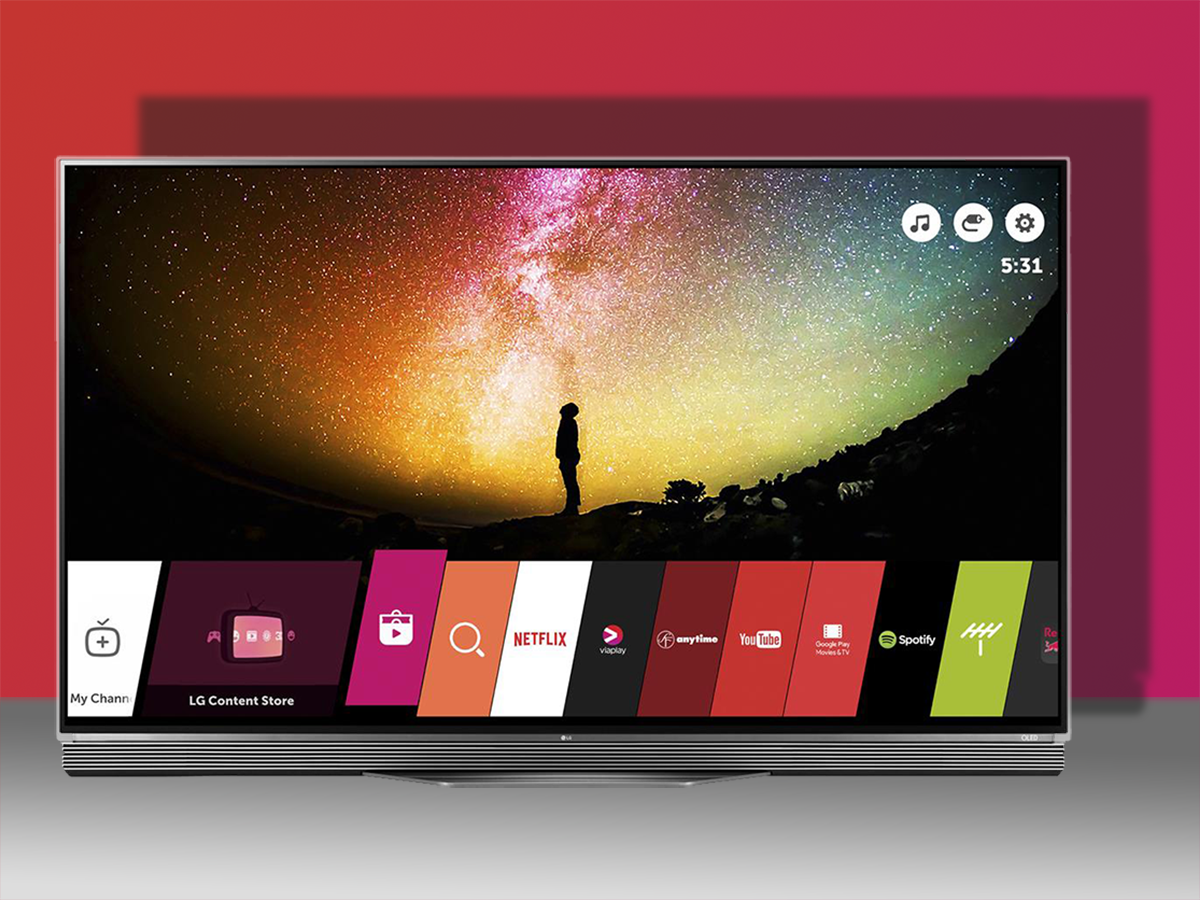 It's not just the glorious picture quality that makes this TV a winner – it offers powerful sound and eye-catching styling too.
LG has been doing great work with its TVs in recent years, and the OLED65E6V is one of the very best. In fact, it's one of the best TVs made by anyone, ever.
If you can muster up the coin to buy it, you won't be disappointed.
Tested for Stuff by the team at What Hi-Fi?
Stuff Says…
Yes, it's hugely expensive – but that investment gets you one of the greatest TVs we've ever laid eyes on
Good Stuff
Picture perfect
Beefy sound for a TV
Still the best Smart TV system
Bad Stuff
It costs a lot of money