Mac mini (2018) review
Apple's 'mini' computer maxes out on power – but at a price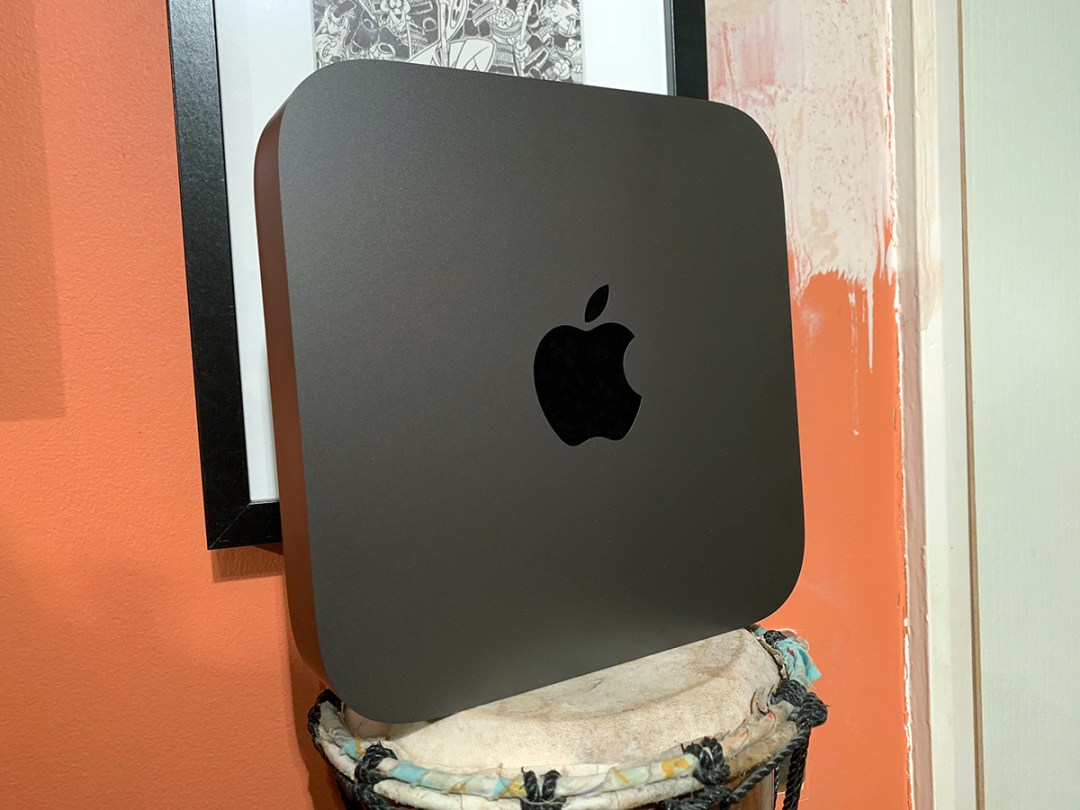 Looks can deceive. Glance at the new Mac mini and you'd think nothing has changed. The form factor echoes the model released four years ago – only decked out in a rather natty shade of space grey.
You might also reason this smallest of Macs finds itself thrust into irrelevance – a relic of a bygone age, adrift in an era of truly miniature PCs, and no longer offered at a price point that will tempt switchers.
But that was yesterday's Mac mini and yesterday's strategy. Today's Mac mini is closer in nature to a Mac Pro in miniature, and has been conceived to fit a wide range of use cases. In short, it's the Mac equivalent of a Swiss Army knife.
Slots of power
This becomes obvious when looking at the unit's rear. While Apple's iOS and laptop teams apparently dream of the day when devices have no ports at all, the mini's packed with the things. You get four Thunderbolt 3 USB-C ports, HDMI 2.0, a headphone port, and Ethernet (upgradable to 10Gb).
Even better, two USB-A ports lurk, so you can plug in older kit you've got hanging around. Photographers will gripe about the SD card slot disappearing, but that's no great loss, given that 2014's Mac mini awkwardly placed it at the back of the machine.
The pro-ish line of thinking extends to the device's redesigned innards. Apple reckons this new Mac mini offers performance five times greater than its predecessor. In use, it dealt ably with most tasks I threw at it. Despite the test model being the base-level option, it clocked in around 4700 on single-core Geekbench and upwards of 14200 in multi-core. It never seemed to stutter when playing media, nor when dealing with images in Photoshop. And no matter what I was doing, the thing remained silent. I assume there are some fans in there, but I couldn't get them to spin up.
Speed demon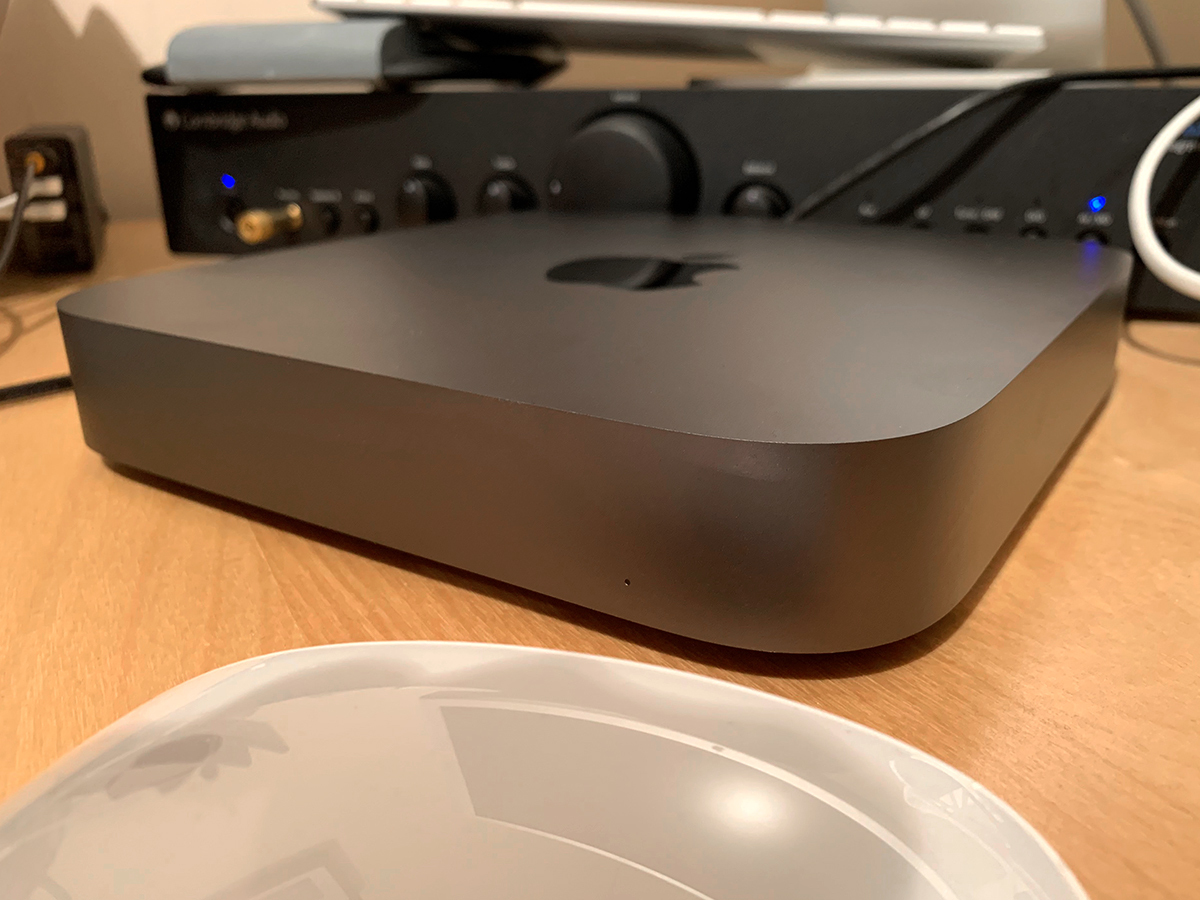 When you start examining figures in earnest, you find this Mac mini betters last year's 21.5in iMac, and holds its own with the bulk of the company's notebook line. Performance is further aided by the speedy SSD (no clunky hard drives here). The SSD is itself boosted in terms of read/write times by the T2 chip; and the T2 chip increases the Mac's security by encrypting its storage and enabling secure boot.
Unfortunately, the built-in GPU (Intel UHD Graphics 630) is less impressive, although that's only noticeable with certain tasks. Should you just want to plug your mini into external displays and do some browsing, or bury yourself in Photoshop, you'll be fine. It'll drive three 4K displays (or two 5K ones, if you can find any). But you won't be using such a set-up for gaming. Start raiding some tombs or screaming along race tracks, and you'll quickly have to dial down the resolution or put up with jerky frame-rates.
Game off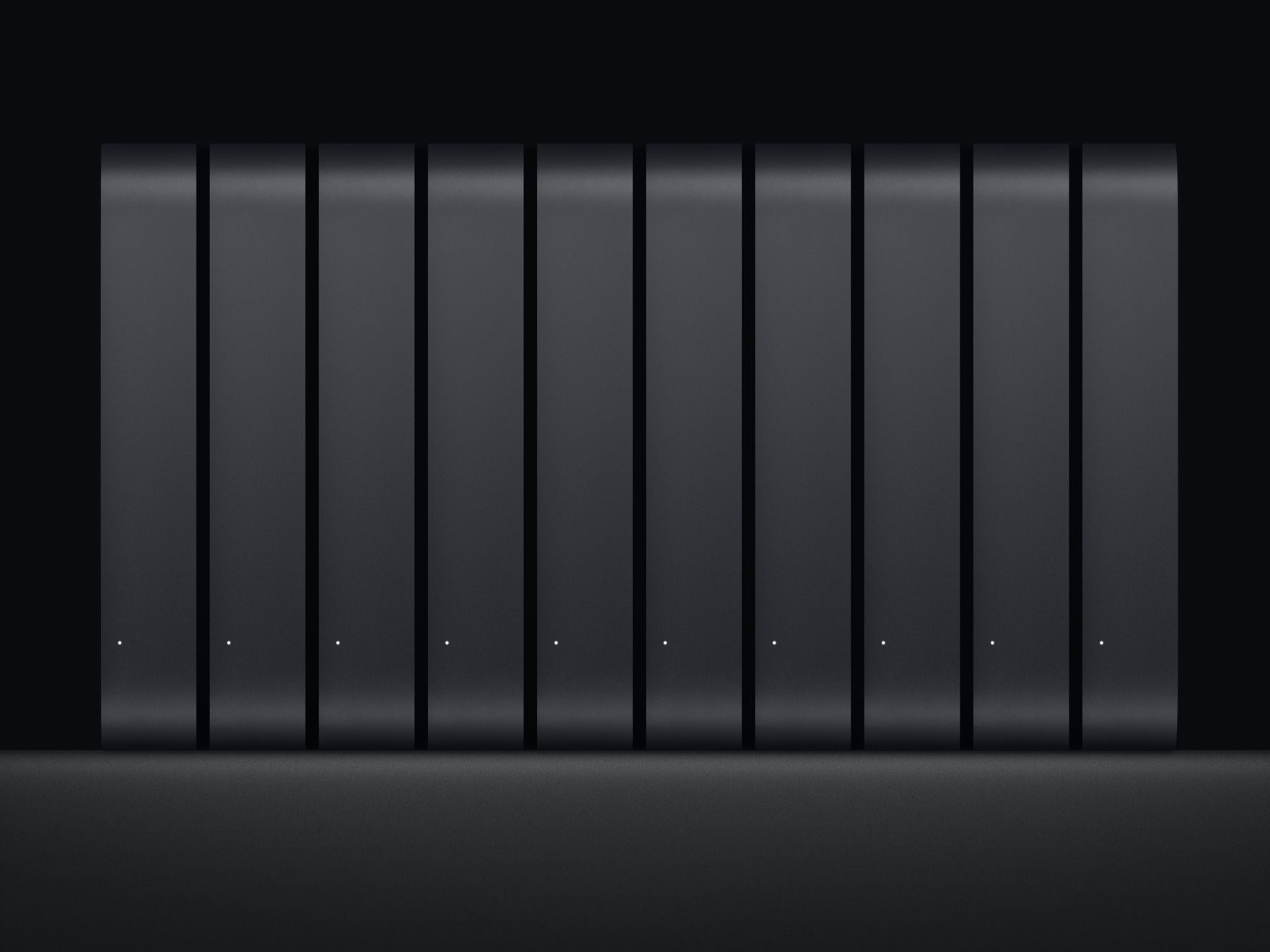 For a Mac you might think is aimed at consumers, this seems curious – but then you have to again remember times have changed. The modern mini is more about mixed workflows and creative types, aimed at people who use Photoshop or want to run a media server. If you want to play games, get an iMac or a Mac laptop with a decent spec. (Or, frankly, get a console or a PC.)
There are of course ways around the GPU shortcomings, whether you fancy getting your game on or suddenly find yourself immersed in freelance 3D modelling (hey – it can happen to anyone). Because of the Mac mini's modular nature and generous helping of ports, you can always plug in an eGPU.
Said compactness and modularity can be a boon elsewhere, too. Apple entertainingly showcased to me a bunch of the things working as a tiny render farm. Chances are you don't want to be the next Pixar, mind, and so you can at least be happy with a single mini that you're not tied into a display that might die (like my previous iMac's – grumble), nor forced to pay for a keyboard or trackpad you might not use.
Mac mini (2018) verdict
You do, however, very much have to pay, because this new Mac mini does not come cheap. If you were hoping Apple would sell you another £399 mini, like in 2014, you're out of luck. The entry-level i3 model clocks in at £799 – but with 8GB RAM and an inadequate (unless you live in the cloud) 128GB SSD. You can ramp up the i3 to an i7 for a reasonable £270, if you feel the need; but an extra 8GB of RAM sets you back an eye-watering £180, as does a mere extra 128GB of storage. (RAM, mercifully, can be upgraded at a later point.)
It can all get spendy remarkably quickly. I reckon you're talking £1159 minimum for a system you're aiming to keep for years – £1429 with the i7. You're then in Retina iMac territory. Again, though, it's important to remember the mini is now a different beast – more 'pro' than (relatively) cheapo Mac.
On that basis, figure out if this Mac is really for you. Typical consumers are now perhaps better catered for by the MacBook Air. But if you want a small, silent Mac 'hub' for a home, or a dinky, portable, modular Mac for creative use, the Mac mini has finally come of age.
Tech specs
| | |
| --- | --- |
| CPU | 4-Core i3 (configurable to 6-Core i5 or 6-Core i7) |
| Memory | 8GB RAM (configurable to 64GB) |
| Graphics | Intel UHD Graphics 630 |
| Storage | 128GB SSD (configurable to 2TB) |
| Operating system | macOS Mohave |
| Connections | 4x Thunderbolt 3/USB-C; HDMI 2.0; 2x USB-A; 3.5mm headphone; Ethernet |
| Dimensions | 19.7×19.7×3.6cm; 1.3kg |
Stuff Says…
As a major pro-ish-oriented rethink of the Mac mini's place in the world, this upgrade gets the balance right
Good Stuff
Loads of ports
Decent CPU performance
Design still looks great
Silent
Bad Stuff
Upgrades quickly get pricey
GPU performance isn't all that