Madden NFL 15 review
EA's gridiron giant fumbled its way on to PS4 and Xbox One last year, but this time round it's a whole new ball game
Madden's status among British gamers of a certain age is truly unique.
Ask anyone who once owned a Mega Drive to name five NFL teams and the majority will respond with a look that's somewhere between lost and terrified. Follow that query up with the words 'Hail Mary', though, and said expression will instantly transform into a knowing, 'those were the days' glow.
On these shores, the appeal of the game bearing the legendary Oakland coach's name has always extended beyond the sport it represents: it was a bona fide 16-bit classic to rank alongside NBA Jam and International Superstar Soccer.
So can its second outing on new-gen satisfy both noobs and extremists alike, as it did in these golden Sega days? That's where we come in…
Any given fun-day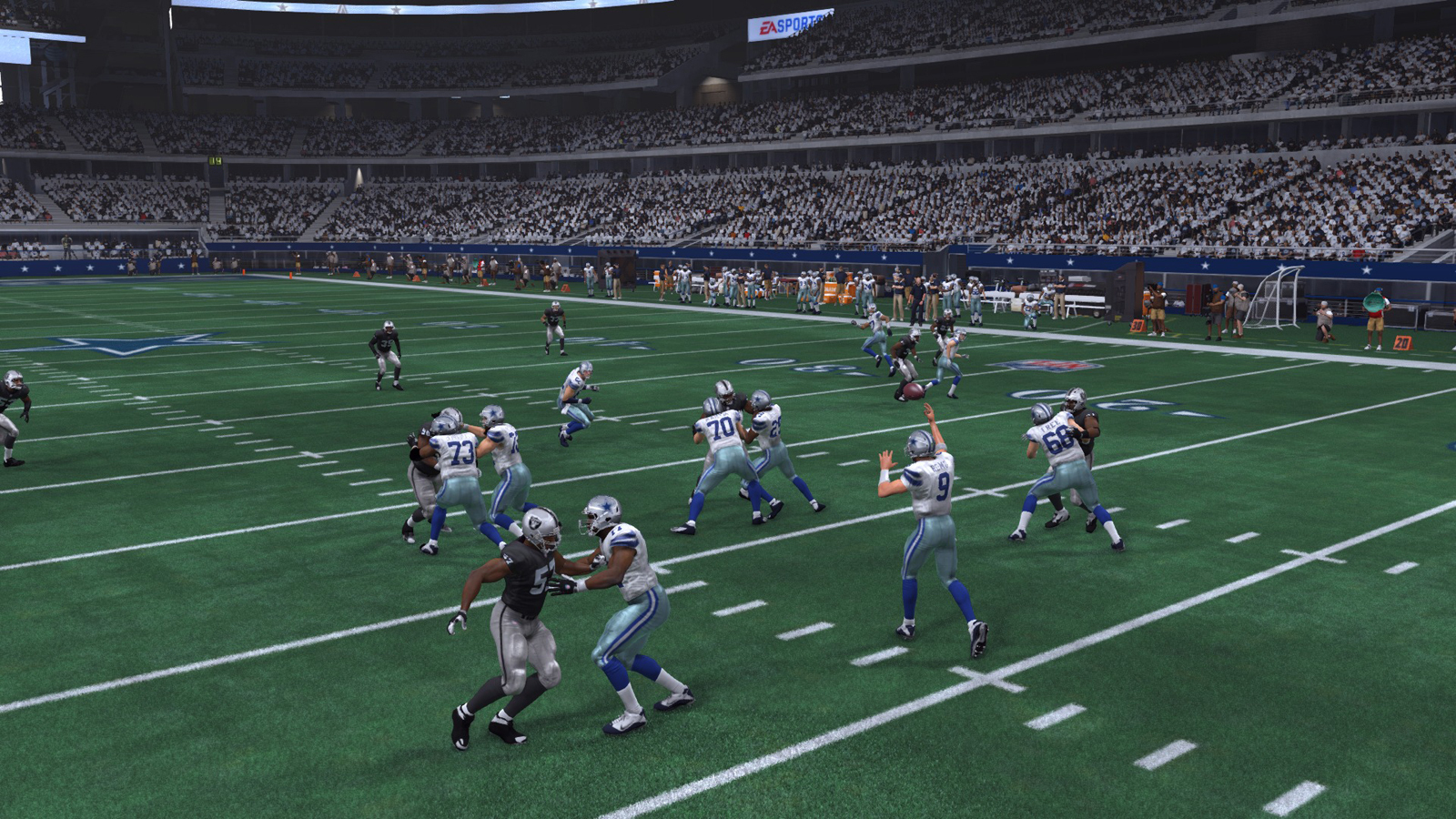 If your idea of a good time in Madden is to launch the pigskin 80 yards downfield on every possession, you'll love NFL 15. Granted, it's unlikely to prove a successful tactic on higher difficulty levels, but the new user interface makes selecting plays a breeze.
You can have the computer present you with the most realistic play to use in any given situation; have it suggest plays based upon their success rate with gamers across the globe; or manually choose them yourself.
As a result, it's never been easier or swifter to adopt a pass-heavy approach, and the option to speed up the clock between downs means you can have a competitive, enjoyable shootout in under 20 minutes – as has always been the casual Madden player's dream.
Offensive gestures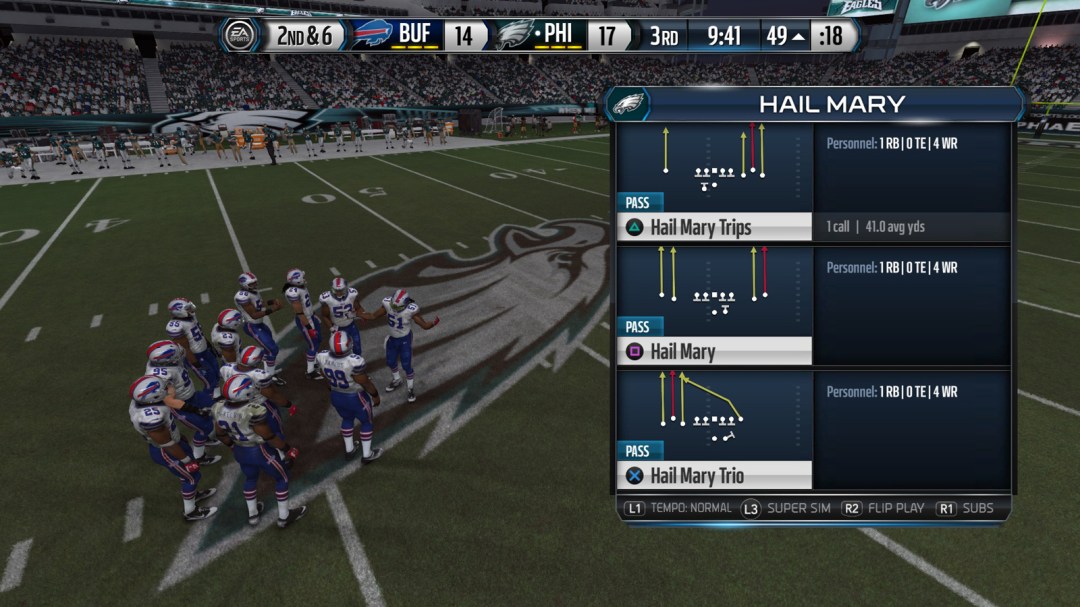 Thankfully for the more serious gridiron gamer, the new in-match UI doesn't mean Madden has turned into a realism-shunning feast of crazy touchdowns. On All-Pro difficulty this simulates the sport expertly, and you have to know your HB Cutbacks from your WR Screens to prosper.
The blocking game is particularly improved this year. On passing plays linemen make a genuine attempt to form a pocket from which the quarterback can throw, while running with the ball prompts them to properly engage with opponents and form 'lanes' for you to sprint down. These upgrades significantly boost the series' believability.
READ MORE: The 10 best Sony PlayStation 4 games so far
Stick it to 'em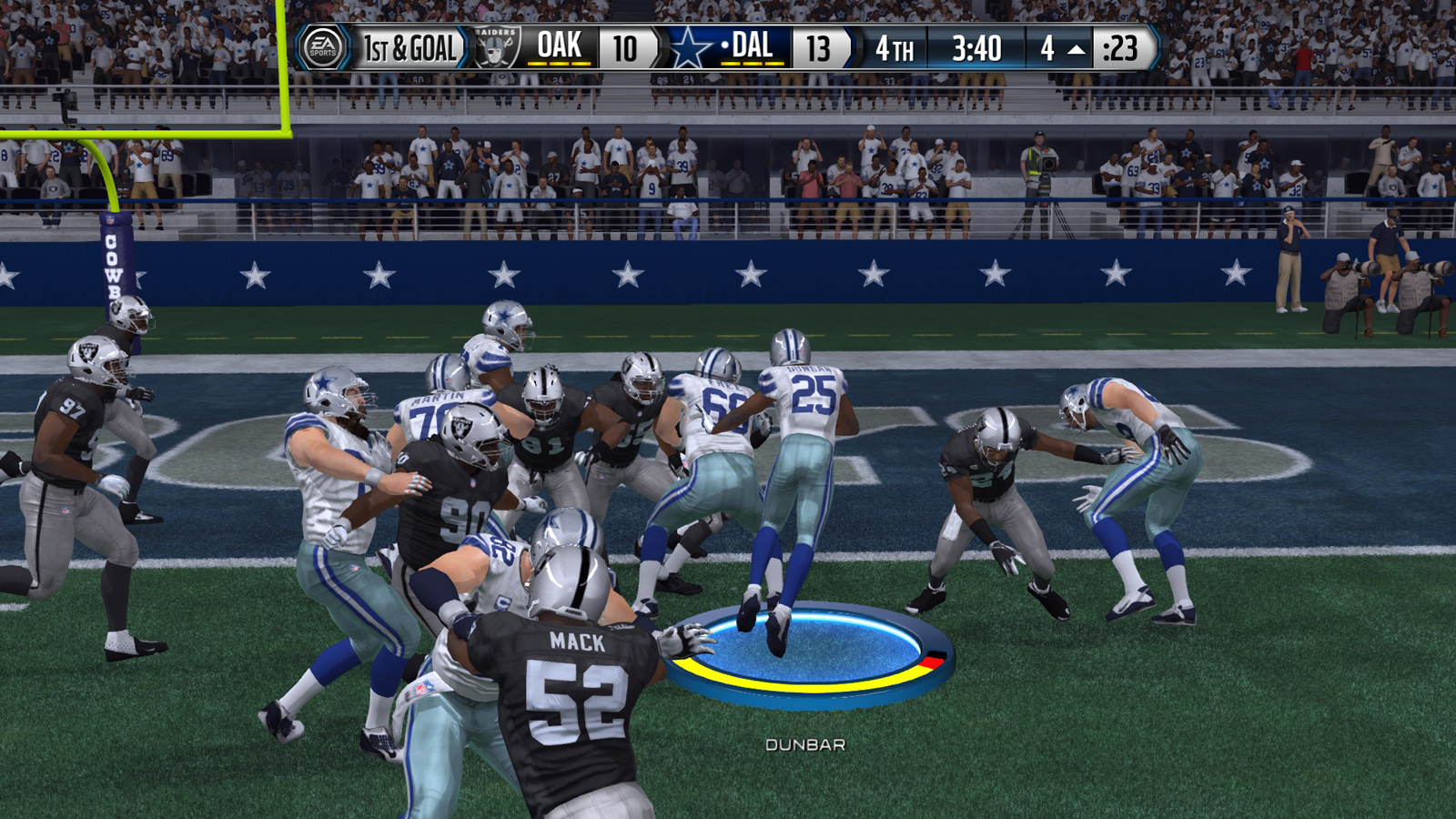 On the defensive side of the ball, things have transformed completely via the ability to lock on to one player by pushing in the left stick. Doing so spins the view around 180 degrees, and means you can at long last see the field with the same clarity as when you're on offense. It makes both tracking down the ball carrier or monitoring a receiver far less cumbersome than in previous years.
Still, that doesn't mean it's easier. Improved intelligence means, for instance, that wide receivers use their feet properly to pull in catches seemingly headed out of bounds, so there are still plenty of challenges to relish while you're on 'D'. For those who've stuck with the series for 26 years, that's where the real thrill is to be found.
Mighty booth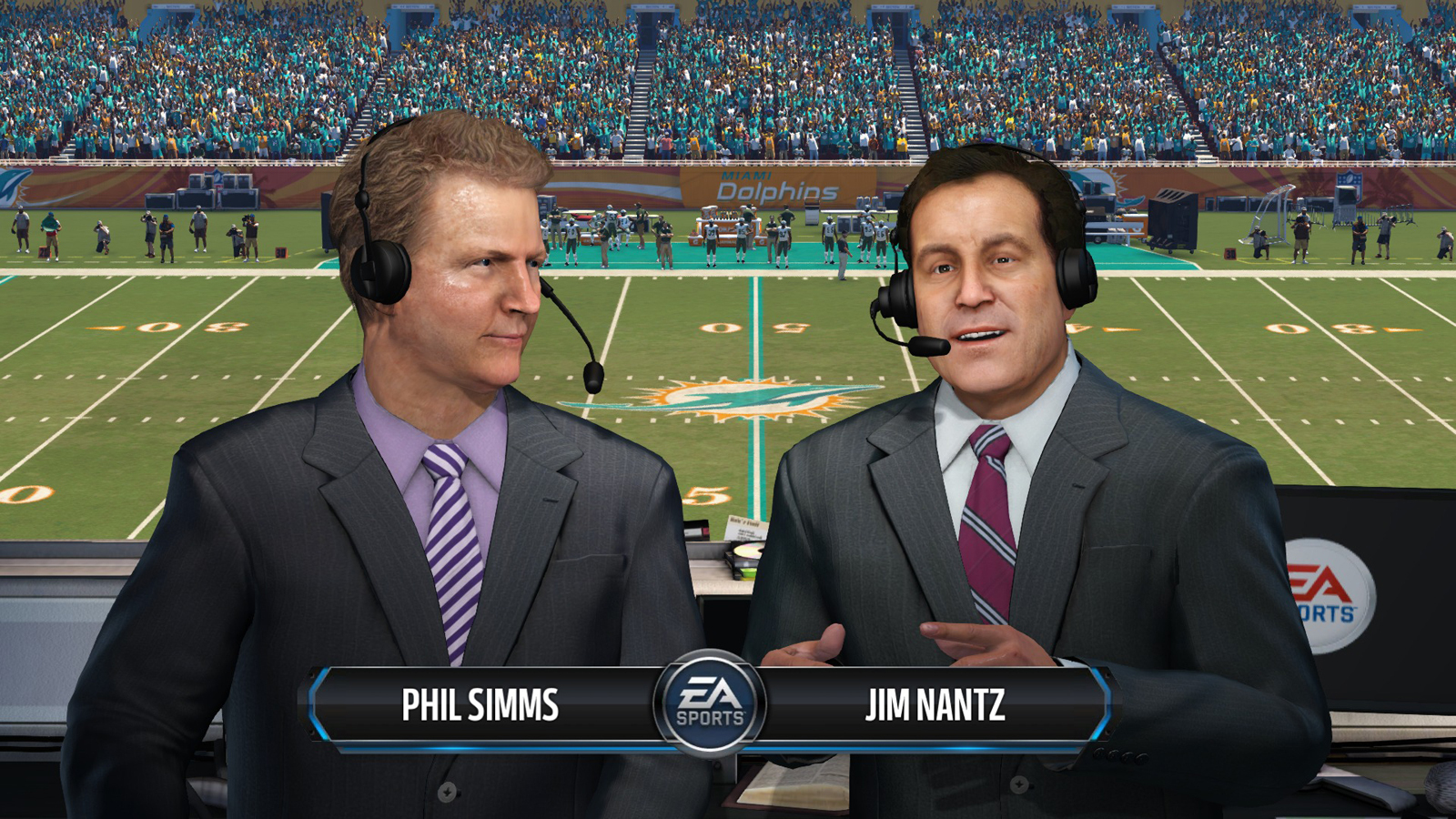 Love the presentation found in the PS4 and Xbox One versions of FIFA 14? Then you'll be delighted to hear that lessons learned from developing that game have finally (if belatedly) been applied to Madden.
Pre-match intro sequences strike the right balance between stats and graphical wizzbangery, the halftime highlights show voiced by Larry Ridley is EA's best ever, and Jim Nantz and Phil Simms' commentary is less repetitive – until you get into the second and third seasons of a career, anyway. NBA 2K remains the genre-leader where TV broadcast feel is concerned, but it's a relief to see Madden finally close the gap.
Ultimate headache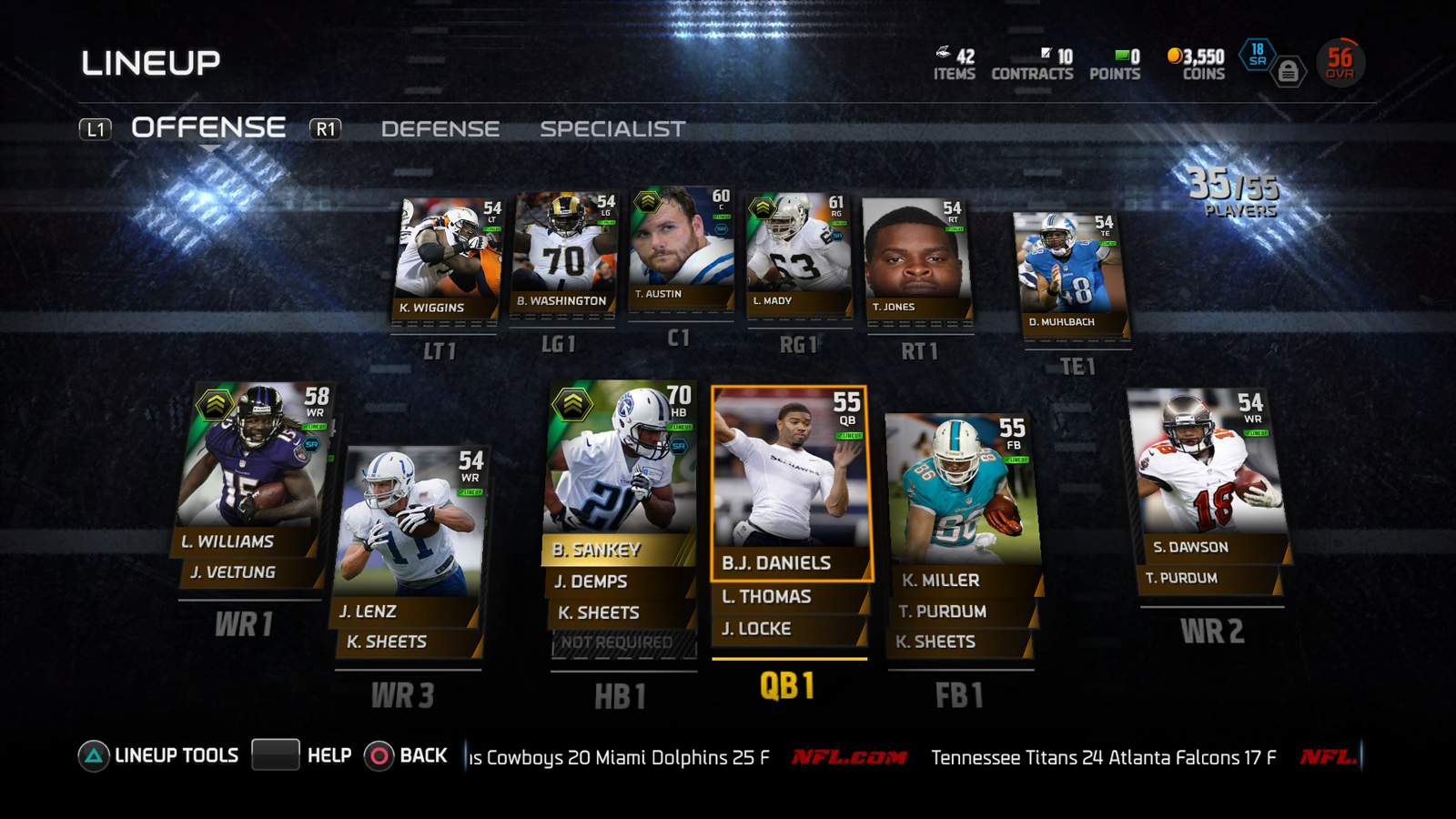 Also to be filed in the 'influenced by FIFA' category is Ultimate Team. This mix of card-collecting and match-playing has been a work-in-progress since first debuting in Madden 10, and remains more unwieldy than the version offered by its 'soccerball' cousin.
Part of the problem is that a 53-man roster lacks the intimacy of an 18-man squad, so it's harder to connect with individual players – making the early hours within 'MUT' a passionless grind.
The more accessible long-haul mode is Connected Careers, where you get to improve a real-life player or team over multiple seasons. It lacks the depth of the best sports management sims, but that's not to say you won't have fun trying to convince Tom Brady to sign for Tampa Bay. (Until he says no, every time.)
Verdict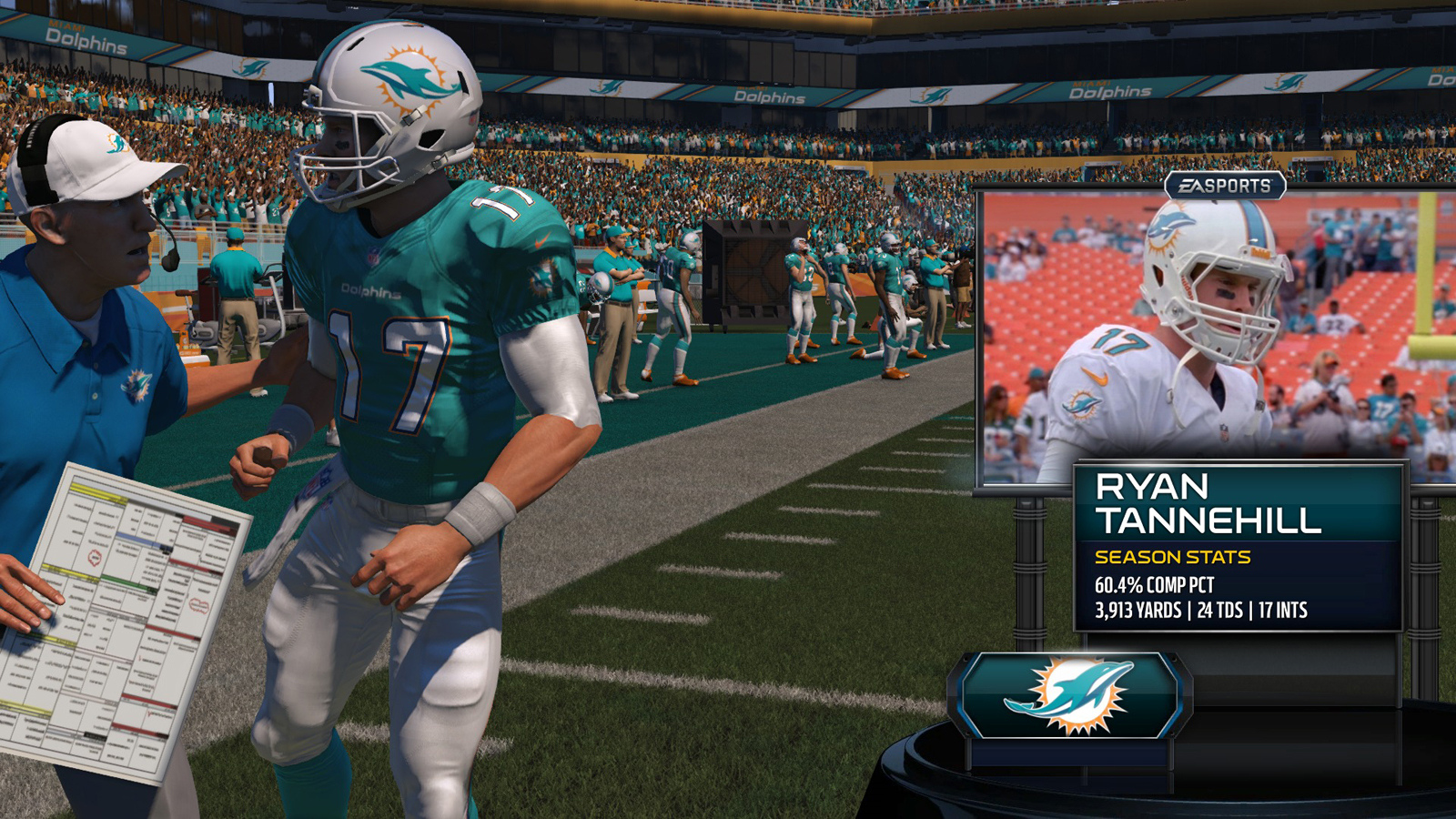 If you're one of those lapsed Maddenites who've spent years deliberating over whether to rejoin the NFL bandwagon, the hour to do so is finally at hand.