Marshall Major III Voice review
Rock 'n' roll (and voice control)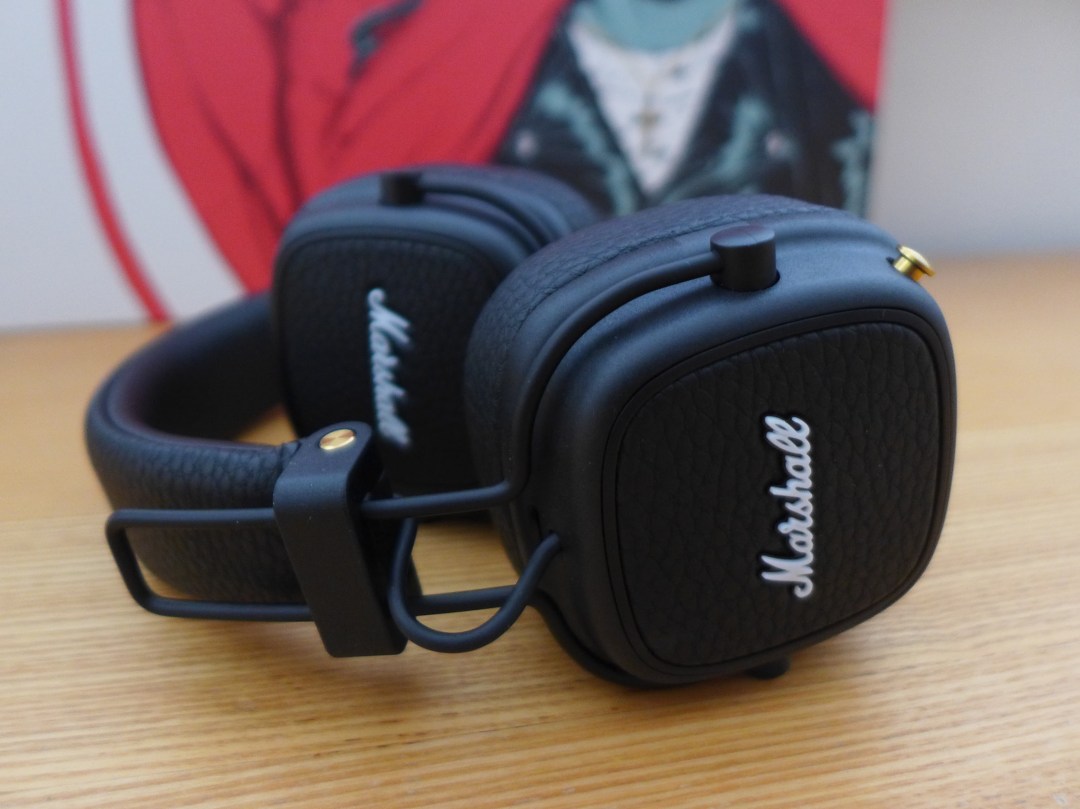 For those who fancy themselves as a bit of rock star, the Marshall Major III Voice are the latest in the distinctive range of headphones and earphones styled to resemble the legendary guitar amps. But do they go up to 11?
As if Marshall's rock 'n' roll headphones weren't mouthy enough, they now have added chat in the form of Google Assistant voice control. And with a whopping new battery life, the new Marshall Major III Voice are more than just an small upgrade.
But are these wireless sub-£150 cans worth your cash? Let's find out…
DESIGN AND BUILD: CLASSIC ROCK
If you like the idea of wearing two mini Marshall guitar amps on your head, then you're in luck. Not literally, you understand, but as with previous efforts, these headphones take their design cues from the famous amps beloved by hard rockin' musicians around the globe.
Looking pretty much identical to their predecessors, complete with faux-leather finish and familiar Marshall logos, the new headphones have also been given a few design tweaks to boost the build quality.
The loop wires are slightly thicker than on previous models, while the the slimmed-down 3D hinges have been designed to rotate freely for the best fit. They certainly feel pretty sturdy, which is good news for cans that are designed to be repeatedly unfolded and folded back up again.
Only available in black, the Major III Voice packs the same gold button as previous models, joined by a new black button on the opposite ear cup for summoning Google Assistant.
In the box, you'll find a USB cable for charging plus a detachable 3.5mm cable if you prefer to be wired for sound. Like most on-ear headphones, these cans are not for everyone. We found the ear-gripping design rather uncomfortable after half an hour of wear so we'd recommend trying out a pair in store if you're not sure if the skull-squeezing style is for you.
FEATURES: BLINDING BATTERY
If the thought of issuing voice commands to thin air while in public doesn't bother you, then these may well be the headphones for you. Whether you want to control your music, make calls or just ask for the weather report, the virtual assistant has your back and we found that it worked flawlessly every single time.
You can even get Assistant to read out all your notifications, but if you usually get a lot you'll probably want to opt out or risk flying into a notification-related rage.
The other big draw here is the battery life – a staggering 60 hours of playtime on a single charge. That's pretty much double the battery life of the previous model and an impressive statistic in the wider world of headphone tech.
It's definitely enough to keep you rockin' while you're warming up backstage, swigging from a bottle of JD on the tour bus, or more likely, sitting quietly on your daily commute to work.
INTERFACE: SMOOTH AND SEAMLESS
Hooking up to Bluetooth on your phone is a doddle, after which you can pair to the Google Assistant app. Then to fire up voice control, all you need to do is hold down the black button on the right ear cup while you speak.
It really couldn't be simpler. We didn't have any problems with Bluetooth connectivity cutouts and the voice control worked seamlessly whenever we used it. If you'd rather not be seen talking to yourself, you can go old-skool and use your hands to control the headphones.
The gold multi-directional control knob lets you play, pause and skip music, adjust the volume and power the cans headphones on and off. You can also use it to answer, reject or end a call. The mechanism is pleasingly simple, and feels really intuitive right from the start.
PERFORMANCE: NOT ALL ABOUT THAT BASS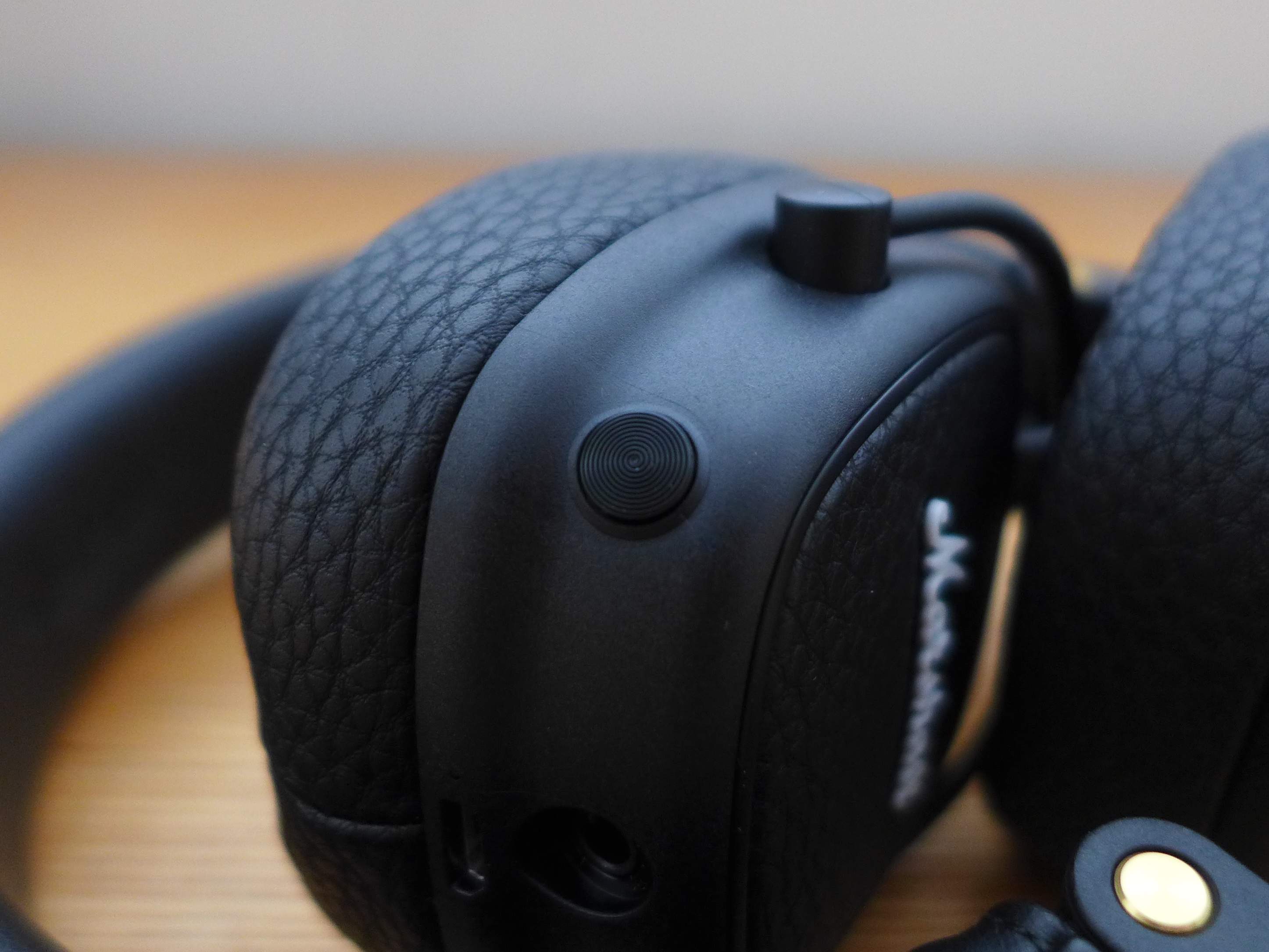 When it comes to actually listening to music, the Major III Voice feature 40mm dynamic drivers, which have been tuned for improved sound. As you'd hope, they sound great on guitar music with a clear and punchy mid-range that's also surprisingly strong on acoustic tunes.
However, while the cans are excellent with power ballads, they're not so hot on bass-heavy riffs, with the lower end lacking in depth. The only other gripe is that the on-ear design isn't great at blocking out background noise. Granted, they make no claims about actual noise cancelling technology, but they could still be better in filtering out a bit more of the everyday din.
Marshall Major III verdict
Sturdy build quality, a fold-up design and crazy-long battery life are all big pluses when you're looking for a reliable pair of headphones, especially if you're planning to use them every single day.
The addition of built-in voice control does boost the price up a bit, but it works flawlessly so it's worth it if you dig having the hands-free option. And while we found the bass to be a little lacking, the overall audio experience is still pretty strong.
Sure, there are better headphones around at this price point, but when it comes to looks and stamina, Marshall has the upper hand.
Stuff Says…
Bass could be better but rock star styling combined with seamless voice control and mega-battery life make these cans worth considering give these cans the edge over plenty of rivals.
Good Stuff
Rock 'n' roll design
Brilliant battery life
Reliable connectivity
Intuitive controls
Bad Stuff
Bass is a bit thin
Could be comfier
Not great at blocking outside noise