MG4 EV review: a new affordable benchmark?
Distinctive looks and an impressive real world range, for sensible money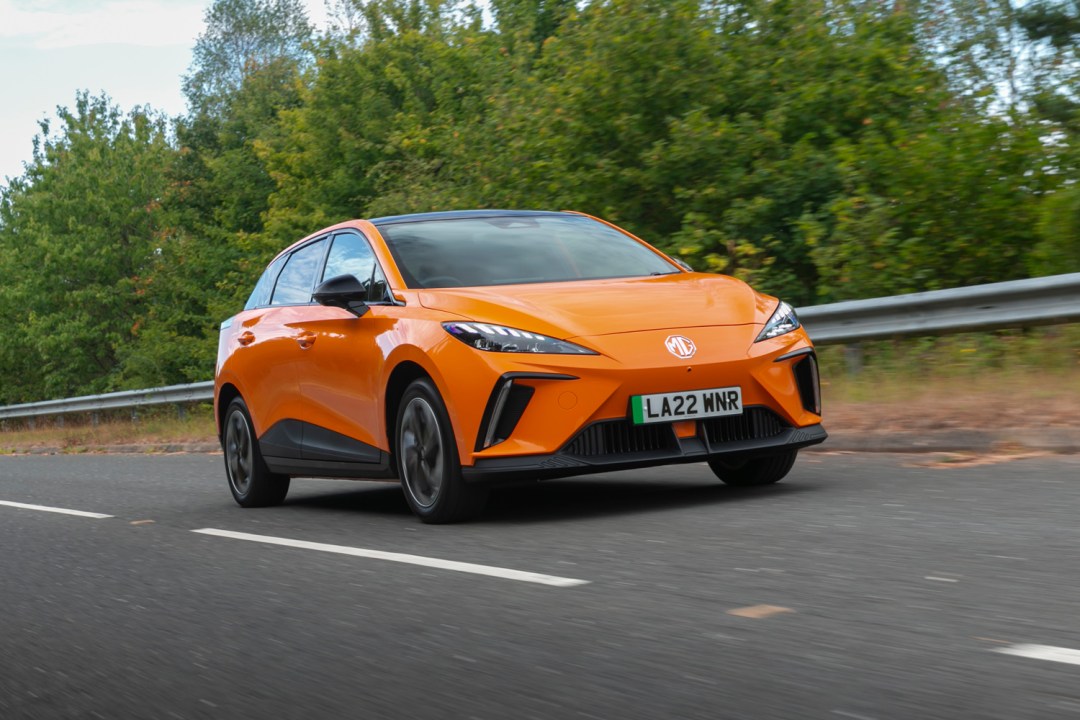 MG Motor is turning into a bit of a success story in the EV era, with brisk sales here in the UK. Granted, the MG ZS EV and MG5 EV aren't exactly style icons, but the range offers good value and, right now, it's easy to see why that might be why so many people are buying them.
Enter then the MG4 EV, or in the case of the one we've just been trying, the MG4 EV Trophy edition. This is the top-tier version of the saloon-style electric car, with the MG4 SE kicking things off and an MG4 SE long-range edition filling the gap, with the same battery but a slightly less loaded spec than the Trophy.
The MG4 EV has been widely praised by experts and new owners alike, so having one on the drive for the first time brings quite high expectations. Does the MG4 EV Trophy meet, or even exceed them?
The styling
MG Motor tried hard with its earlier efforts to produce cars for the mainstream – but you could easily describe them as generic, rather uninspiring and underlining the compromises in quality caused by selling cheaper cars. The MG 4 EV, on the other hand, looks a lot more like it, with bold stying that doesn't ape other EVs in the same class.
Yep, this is a car with an identity and while it's not a roaring success, the exterior shape is generally pleasing on the eyes. Our example arrived in Camden Grey, but we've spotted many examples on the roads in the more distinctive Volcano Orange seen in the photos above. It does a fine job of accentuating the sharp design lines and subtle curves of the car, especially from the front thanks to those sculpted air intakes and striking LED headlights.
Move to the back and there's a proper hatchback, which comes adorned with an impressive roof spoiler. The full-width LED taillights are a nice touch too, especially with the natty zig-zag lines that sit just above it. This is certainly an improvement on the cars mentioned above.
The interior also makes real gains, with a more inspired cockpit layout and a more refined edge to proceedings. Naturally, there are compromises: the plastic trim is very, er, plastic and the buttons and knobs look and feel a little 'value range'. That said, anyone buying the MG4 EV knows they're getting a car that's good value, so probably won't complain too much.
It's comfy enough inside, with seats that are practical more than sumptuous, which should also make it a popular choice for families. The driver's seat is easily adjustable and therefore easy to get yourself into an agreeable position. The feeling is of being quite low down, so it's a lot more of an immersive cabin than some SUVs where you feel perched almost too high. A nice change actually.
The technology
Infotainment sees another big improvement. Sure, the 10.25in central screen itself might seem a little quirky with its widget-style arrangement, but it is crisp and clear. The system doesn't seem to be afflicted with the same bugginess that made other models a little unpredictable, either. It's supplemented by a 7in digital instrument cluster behind the steering wheel, telling you everything you need to know for everyday driving.
We opted to plug in Android Auto (present alongside Apple Car Play for iOS owners) and use our own satellite navigation. That's actually more sensible than trying to fathom a bespoke system interacting with your smartphone is easy thanks to the MG iSmart connected car system.

The suite of driver aids are as good as anything you'll find elsewhere too, with everything from adaptive cruise control through to lane change assist and a door opening warning being part of the list. It's a very impressive line-up for the cash.
Considering the low price of the car, there's not been any skimping on the rest of the kit either, with a decent smattering of cool stuff. Keyless entry, electric door mirrors and an adjustable steering wheel are all practical day-to-day benefits, but there's also a 360-degree reversing camera. This turns out to be something of a necessity for those snug parking moments as the view to the back isn't great through the standard mirrors.
The drive
Jump behind the wheel and everything you need falls closely to hand, with a circular drive selector in the centre console providing twist-and-go efficiency. This being an EV, there's the usual display of ample torque when getting out at tricky junctions (or simply showing off at traffic lights). You'll get on down the road nicely too, with 200bhp on tap from the Trophy model. 0-62mph in 7.9 seconds is hot supermini fast.
The MG4 Trophy is a pleasant surprise and a lot more fun than some comparable hatchback EVs, with a rear-wheel drive arrangement that really comes alive on brilliant B roads.
It has the beefier 64kWh battery option (the smaller one is 51kWh) which is good for around 270 miles officially. You should expect less than that in real-world use, but anything over the 200-mile mark always feels reassuring if you regularly attempt longer journeys.
MG4 EV verdict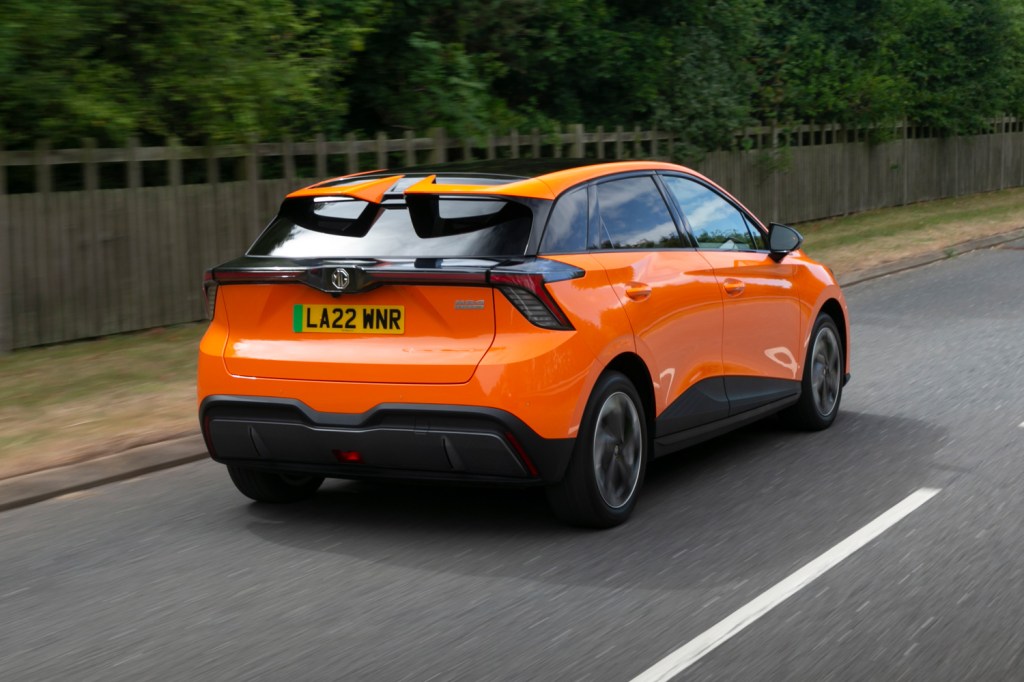 It's easy to see why the MG4 is starting to become a reasonably familiar car on our roads: it's an affordable EV with a useful range and decent line-up of features and functionality. Pick it in the right colour and it even manages to turn heads too, which is an impressive feat.
Better still, the MG4 EV is a little more exciting than some all-electric saloons out there, and for that the team who put it together should feel suitably proud.
Stuff Says…
Great value and lots of range from this very respectable EV, with bold design lines that make it stand out from the crowd
MG4 EV Trophy technical specifications
| | |
| --- | --- |
| Motor | 135kW electric |
| Battery | 64kWh |
| Power | 201bhp |
| Torque | 184lb ft |
| Top speed | 100mph |
| Range | 270 miles |
| Charge rate | 135kW |
| Kerb weight | 1685kg |
| Cargo volume | 363 litres |