Microsoft Surface Laptop review
A carpeted Chromebook-alike that impresses in almost every way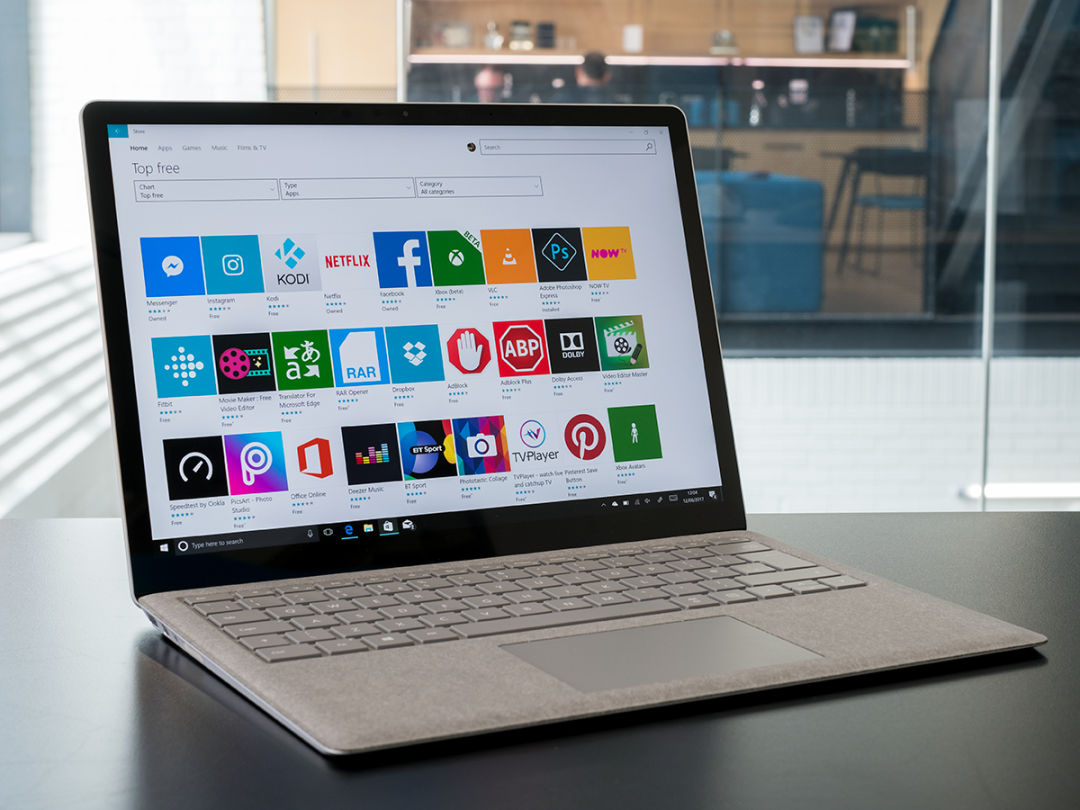 Life is full of mysteries. Why did Two and a Half Men go on for 12 seasons? Who invented the platypus? How has it taken Microsoft this long to make a laptop?  
Just like the Surface Pro and Surface Book before it, the Surface Laptop is a brilliant creation. Unlike those previous two, though, it is not a tablet with a detachable keyboard and stylus; it is instead an old-fashioned kind of computer with the looks and performance to rival Apple's MacBook. Oh, and it's partly made of carpet.  
The Surface Laptop's quirks don't end there either. As the world's first device powered by the new Windows 10 S, it can only run apps you've downloaded from the Windows Store. But while that might make it sound like a jazzed-up Chromebook with a thousand pound price tag, the Surface Laptop is actually one of the standout computers you can buy right now.  
How? I'll do my best to explain this magnificent head-scratcher.  
Microsoft Surface Laptop: Design & Display
Perhaps the most preposterous aspect of the Surface Laptop is its design. Laid flat and stripped of its mirrored Microsoft logo, it could pretty much pass for a MacBook Air: it's got that same all-metal shell, is a slimline 14.48mm and weighs a nimble 1.2kg. This is very much the kind of machine that's meant to be chucked in a backpack and used whenever the opportunity allows, which really isn't all that remarkable in this day and age.
What is strange about the Surface Laptop is the carpet-like material called Alcantara that runs around its trackpad and keyboard. You'll find the same posh-but-easily-cleaned stuff in fancy cars, and it makes for a surprisingly classy finish. While I'm concerned that the Laptop's corners might fray or turn up at the edges after extended use, Microsoft promises it's taken the necessary steps to avoid such a fate, while ensuring this Surface looks notably different to any other computer right now. Even if the MacBook remains that little bit more handsome.
That MacBook comparison is important here because both it and the Surface Laptop are aimed at the same sort of people: folk who do a lot of typing, researching and procrastinating. Basically, students and journalists with a curiously large chunk of cash to spare.
It's not just on aesthetics that the MacBook has a slight edge, its display is ever so slightly superior too. Whereas the Surface Laptop's 13.5in touchscreen has 201 pixels per inch, the MacBook's 12in affair offers up 225ppi. Really, it's not worth sweating over these stats, though: a bountiful 2256 x 1504 resolution ensures the text is pin-sharp on the Surface and colours are both bright and accurate.
Whether you're slaving away on a dissertation deadline or dossing about with the new season of Orange is the New Black, this device has your back. Contrast could be a little sharper in dark scenes, but this is still an awesome screen for a sub-£1000 device.
What will be more concerning to Surface Laptop owners who want to get a lot done its resounding lack of ports. You're only treated to one USB3.0 slot, a Mini DisplayPort and a headphone socket, which makes using a mouse and charging your phone or at the same time a no go. Unless you buy a dongle or go wireless, of course.
Microsoft Surface Laptop: Keyboard & Trackpad
As we've mentioned before, this Laptop is not like other Surface hybrids. So you don't need to buy a keyboard cover for it, and sketching away on its touchscreen isnt really recommended; that hinge will just flap right back.
The upside of all this? The keyboard you do get is really quite something. Its keys are lovely and chunky, and they have the same deliciously long travel as those on the Surface Book, which has the best keyboard you can buy right now. If you love the clickety-clack sound you get when cranking out a wild spew of words to a deadline then the Laptop has that it spades.
It's also got some flex when you press down too hard on a key. Normally, this would have our alarm bells ringing like an air raid siren but – having written this whole review on the Laptop – it proved no distraction at all. Since keyboards are a matter of personal taste, it's worth you trying out this Surface in your local computing emporium to make sure you're happy with it.
Thankfully, there are no such problems for the Surface Laptop's big, accurate trackpad – although I'd still recommend investing in a mouse for that extra bit of editing precision.
Microsoft Surface Laptop: Windows 10 S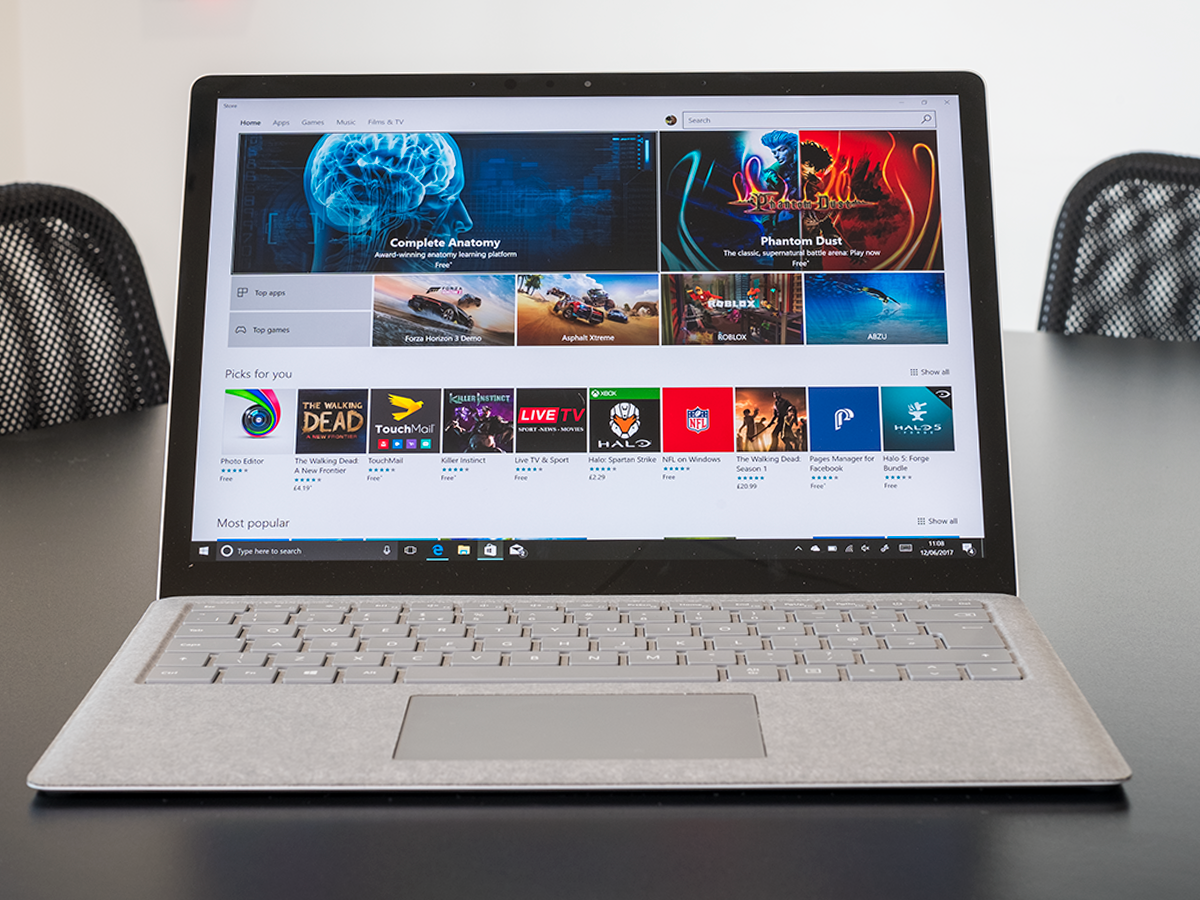 So the Surface Laptop is a well-built and thoroughly desirable machine, but that's hardly a shocker. Microsoft's been hitting things out of the park with its product design recently. You've seen the Surface Studio, right? Glorious.
It's on the software side of things that Microsoft has botched its recent hardware launches. Both the Surface Pro 4 and Surface Book were plagued by initial bugs, while the first-generation Surface was totally hamstrung by Windows RT: a god-awful Windows 8-based operating system that would only allow you to download apps through the Windows Store.
Now I know what you're thinking, "That sounds a hell of a lot like Windows 10 S." You're not wrong, but nor should you be concerned about the Surface Laptop's new operating system.
As a streamlined version of Windows 10, Windows 10 S remains the same slick and easy-to-use OS that first launched almost two years ago. Thanks to the Start menu's return, the speedy Edge browser and a slew of more minor improvements, Windows 10 machines might be lacking in 'wow factor' but they're miles ahead of their Windows 8-powered predecessors. I actually like Windows 10 and the same goes for Windows 10 S.
More importantly for the Surface Laptop, the Microsoft Store actually has a decent selection of apps to download now. The likes of BT Sport, Instagram and Fitbit are all available, while owners of the Laptop also get a year's free subscription to Office 365 as standard. Can't find the app you want? Many widely used services such as Slack, Amazon Prime Video and Spotify can be accessed through the Edge browser. Most of this stuff simply wasn't around when Windows RT launched – or not in web-app format, anyway – and that means few people should find themselves totally hamstrung by Windows 10 S.
That said, you will find some things missing. The fact that you can't install full-fat Windows 10 programs from outside of the Windows Store means, as of now, no iTunes, no full version of Photoshop, no Steam and so on.
If those kind of programs count as laptop essentials for you, you'll need to make alternative arrangements. That doesn't mean not buying the Surface Laptop, though: Microsoft's offering an upgrade to full-fat Windows 10 until 31 December 2017. This upgrade will likely impinge on the Laptop's speed and battery life, but it does take a lot of the risk factor out of owning this device.
Microsoft Surface Laptop: Power, battery & storage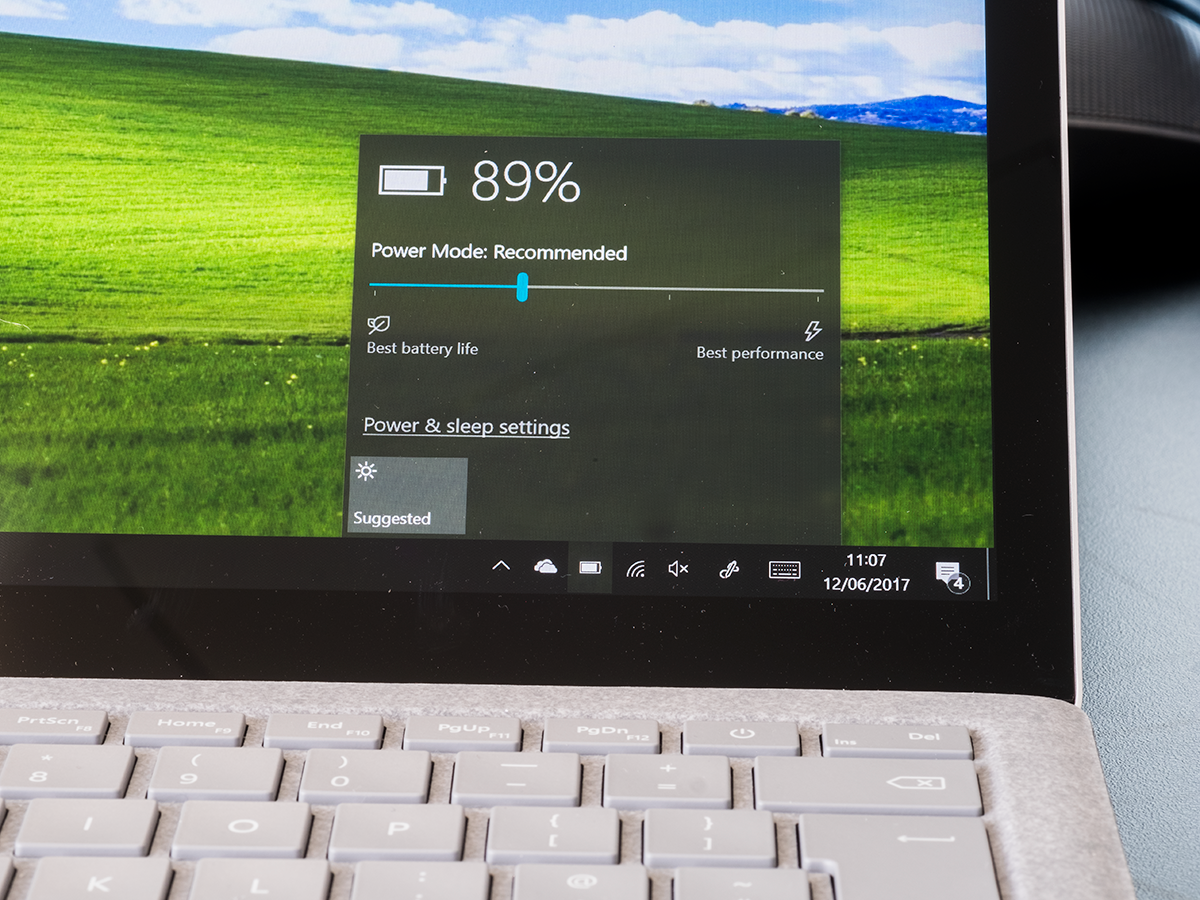 Although the Surface Laptop isn't built with power users in mind, it is available with Intel's latest 7th Generation Core i5 and i7 processors i.e. the Kaby Lake chips you'll find in Apple's latest MacBooks. Not that you'll have much of a chance to push your Laptop to its limits. The years-old Asphalt 8 ranks as one of the most intensive gaming downloads from the Microsoft Store, and a lack of Adobe's Creative Suite also rules any intensive video or photo editing.
The real reason why this Surface Laptop uses those latest chips? Efficiency. You should be able to be leave the Laptop's charging kit at home and tour your hometown's coffee shops for the day before needing a battery top-up. Microsoft claims this device will trundle on for a whopping great 14.5 hours of video playback and according to our own testing that's not far of the mark – in our own video-rundown test it lasted for a full 13hrs with the display set to half brightness. Simply put: this machine is built to last.
Thanks to the apps-only approach of Windows 10 S, you'll also a hard time filling up the Surface Laptop's 128GB, 256GB or 512GB SSD, especially if you're already a Google Drive or Microsoft OneDrive user. In an age of streaming, the only real use for that internal storage is for managing your photo library and the odd email attachment. And that means you can safely opt for this laptop's cheapest configuration, which gives it an i5 chip and 128 SSD.
Microsoft Surface Laptop rivals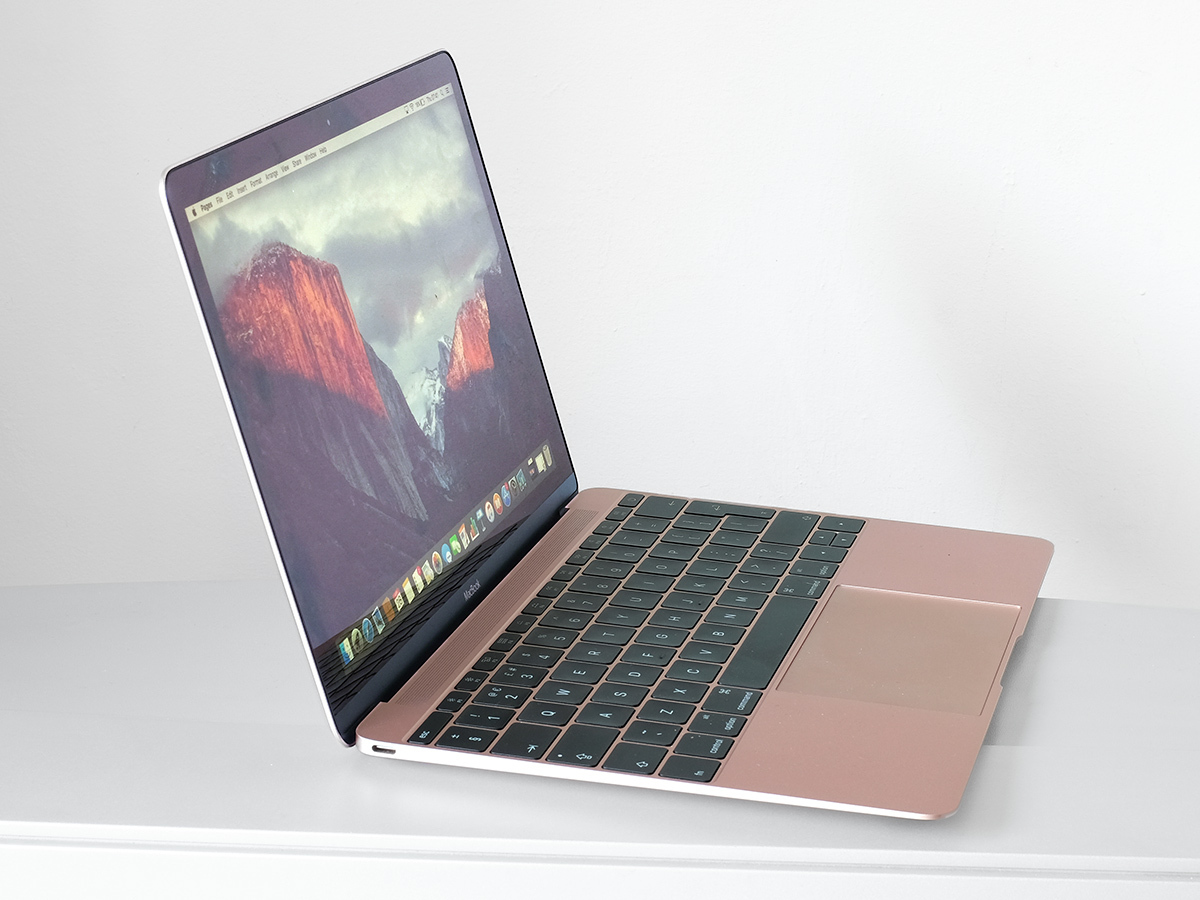 Honestly, the best thing the Surface Laptop has going for it right now is its price. That's not to denegrate its eye-catching aesthetic, sturdy build and admirable performance, but thanks to a combination of Brexit and generally inflated prices, it's hard to get a premium laptop for under a grand these days. If you're happy with the idea of Windows 10 S, there's very little that should should dissuade you from the Laptop.
Want the extra flexibility of Windows 10 or macOS? There are plenty of great options kicking about right now, but I'll cut yours down to three for the sake of simplicity.
Dell's XPS 13 is the best Windows 10 machine for both power and design, but its base model does cost a minimum of £1150 and that's almost MacBook money. At that price point you're faced what is very much a head vs heart dilemma: get the most possible bang for your buck or an impossibly pretty machine. I'm a vain sort, so would go for the MacBook, but the XPS 13 ranks higher in our Top 10 Laptops list. Told you it was a dilemma.
For the kind of keyboard warrior the Surface Laptop is aimed at, Asus' Zenbook UX310 is an altogether more affordable alternative. A well-specced, lightweight machine that's extremely good value for around £560, it's the laptop I end up recommending most to friends, family and readers of this fine website.
Microsoft Surface Laptop Verdict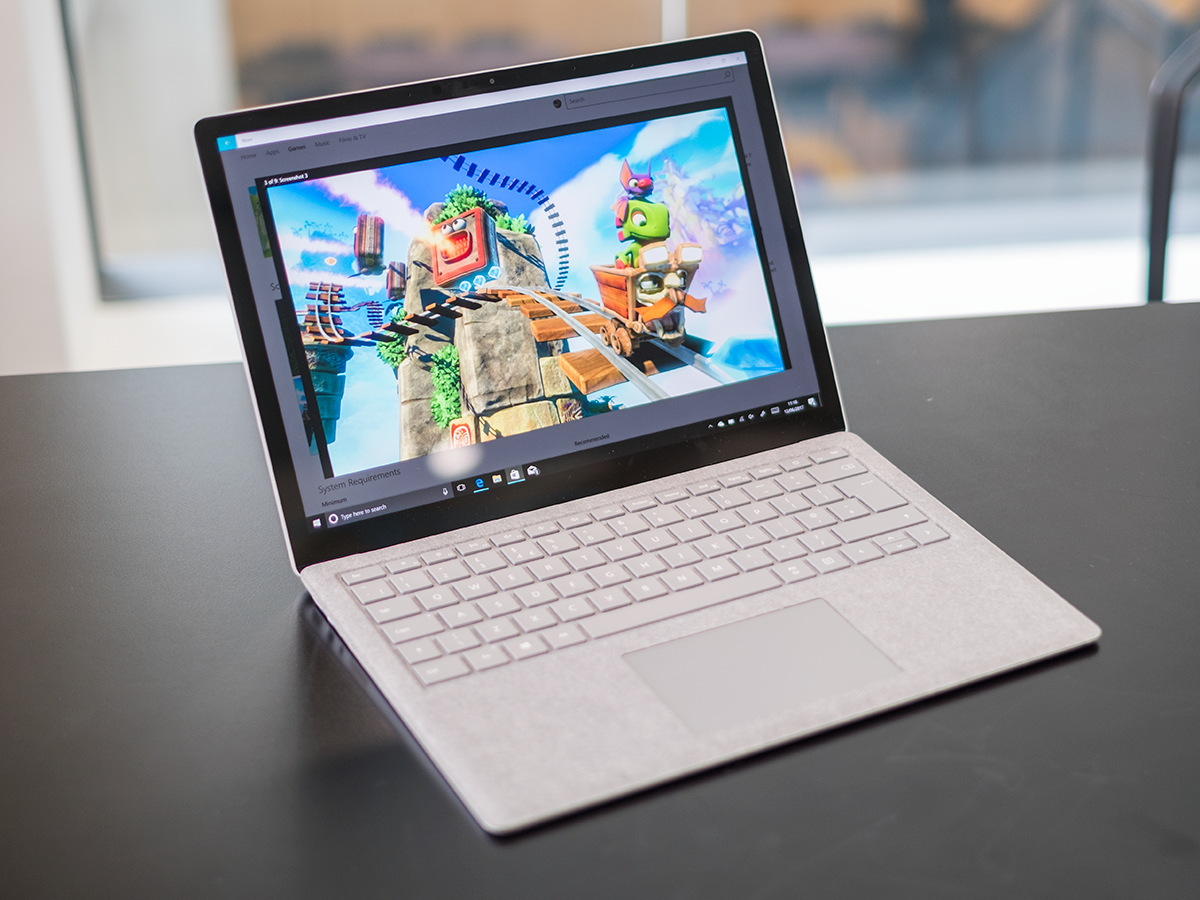 Fair play to Microsoft, the Surface Laptop might sound like a mess on paper but in the cold light of day it's a unique joy to behold.
From its classy carpeted aesthetic to its new Windows 10 S operating system, there's a lot that's different about this Surface – but this is all to its credit. Want to get your work done? You've got both the apps for that and ample battery life to be getting on with. Want to unwind? For a simple spot of Netflix, the Laptop's screen is a beaut.
Whether you need to spend such so much to flit between those two uses is worth considering, but few other premium laptops hit this sweet spot quite so well.
Stuff Says…
Microsoft's first ever laptop is an ultra-portable stunner
Good Stuff
Fab design
Windows 10 S works well
Great battery life
Bad Stuff
Keyboard is a bit wobbly
Lack of ports