Motorola Razr HD review
Motorola's latest handset sports a 4.7in screen, dual-core power and a whopping battery – but does it run and run?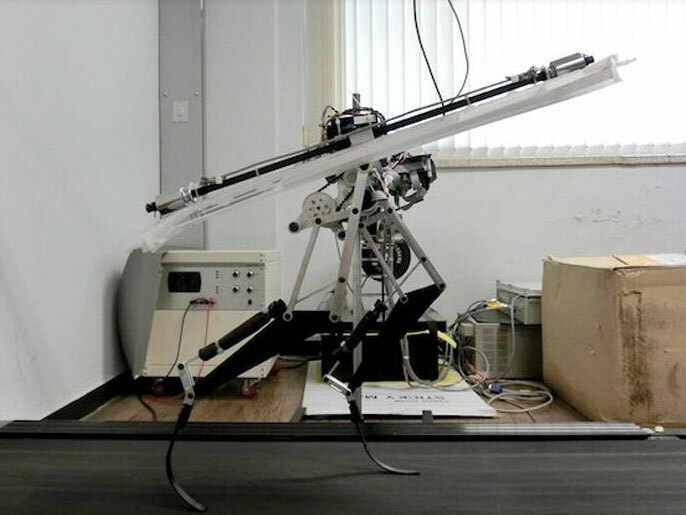 The Motorola Razr HD is the latest Moto handset to grace our hands since last year's Razr i. With a larger 4.7in display, dual-core power and a larger battery that promises all-day performance, can the Razr HD justify it's fairly hefty price tag?
Motorola Razr HD – design and build
There's something rather substantial about the Razr HD. Its 8.4mm thin body isn't the skinniest around, but its 146g weight and solid aluminium band make for a sturdy chunk of phone that nestles reassuringly into your hand.
An all-Kevlar back is an improvement over the plastic sections found on the Razr i and offers a unique feel to the Razr HD that sets it apart from its aluminium and plastic competitors. The soft-touch grippy Kevlar rear falls between the Samsung Galaxy S4 and HTC One in terms of premium feel, but we found ourselves idly caressing it, appreciating that rubbery texture.
The volume and power buttons feel a little loose, which lets down the overall solidity a tad, but the easy-access micro-HDMI port on the left-hand side as well as the hidden micro-SD card slot for expandable memory wins back some of those brownie points.
The battery isn't swappable, unfortunately – but Motorola is making big claims for the longevity of its large 2,530mAh rating.
Motorola Razr HD – screen
The Razr HD's 4.7in 720p AMOLED screen hits the sweet spot between being usefully large and easy to hold in one hand. However, despite being sharp enough to comfortably read text in the browser, our eyes have been spoilt by the 1080p displays of the likes of the HTC One, and by comparison the Razr's screen is lacking a little crispness. It's also a touch on the over-saturated side in terms of colours, but blacks are rich and true, and we'd have no problem relying on the Razr HD as our go-to portable movie player.
Motorola Razr HD – power and performance
The dual-core innards of the Razr HD handle the gorgeous visuals and smooth gameplay of the stunning Real Racing 3 with ease, with no lag or stuttering to be found, although the handset will also warm your hands as it renders the on-track action.
We were surprised to see some occasional hang-ups when switching between apps. Not a deal-breaker by any means, just a little unexpected given that intensive games pose no problems.
Web browsing in Android's default Chrome browser is nice and snappy, with text re-flowing smoothly when resizing web pages.
Motorola Razr HD – camera
The Razr HD's camera fires up in an instant directly from the lockscreen. Sadly, though, it's lost the Razr i's dedicated shutter button, which we were quite fond of.
The 8MP camera itself is also a little disappointing, with graininess often a problem in indoor shots. We also spotted the odd pink hue over white areas. The HDR mode does however do a decent job by bringing out extra detail in pictures with varying contrasts.
Low-light performance is grainy as expected and obviously can't compete with the HTC One and its 'Ultrapixel' camera. Overall, you won't be getting a camera experience on par with that of the iPhone 5 or Samsung Galaxy S3 either, but it's certainly not terrible.
Motorola Razr HD – battery life
Motorola has touted the Razr HD as the 'all-day phone', thanks to its large 2,530mAh battery. Coupled with its smaller 720p OLED display and lack of quad-core silicon, we expected the Razr HD to hold true to Moto's claim.
In our standard battery test (Wi-Fi on, screen brightness at 50 per cent, email sync on and a video playing on loop), the Razr HD managed 8hrs 19mins. A respectable figure but just a little shy of the Samsung Galaxy S3's score of 8hrs and 26mins.
Motorola Razr HD – Android
We've always praised Motorola for its non-intrusive Android skin, which keeps things relatively close to stock and adds just a few nice extras. Swiping left from the homescreen brings up a quick settings menu for easy access to connection toggles, which we found to be quite useful.
The Razr i's attractive circular clock and weather widgets also make an appearance, as does the very useful SmartActions, which let you create custom scenarios to automate a plethora of different functions.
Creating a 'Home' mode for example could mean that Wi-Fi is turned on, screen brightness is cranked up and silent mode is turned off. All this could automatically happen the minute the Razr HD recognises you've walked through your front door, with GPS location. It's genuinely useful and we're hoping that this feature is baked straight into the next version of Android.
Motorola Razr HD – verdict
The Motorola Razr HD is a very solid offering from Motorola. Its Kevlar design might suffer from Marmite syndrome, but we personally find it refreshing and very well built.
Its screen might not be the most pixel-packed, but it's still sharp, bright and colourful, showing off games and movies (which are easily handled by the dual-core processor) well.
Despite a few camera issues, the Razr HD is another solid offering from Motorola. But at nearly £400, you might find it very hard to justify picking it up over the better specced Google Nexus 4, which serves up quad-core power and a super-slick stock Android experience for a ludicrously affordable £240.
The fact that you can pick up the even more powerful Sony Xperia Z (which packs in a 5in Full HD screen) for £460, doesn't make the Razr HD's price tag any easier to swallow either. If battery life is important though, then it might just be worth the extra cash.
Review by Esat Dedezade