Myryad RS review
It might not be bursting with features but the Myryad has enough talent to mix it with the DAB big boys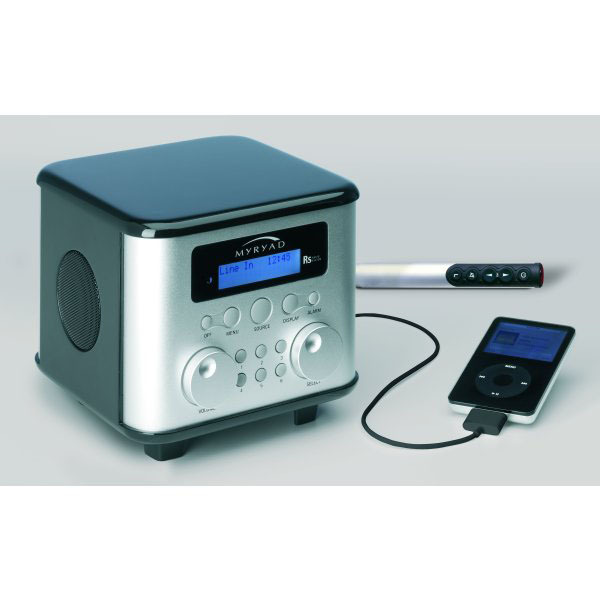 A bit of brand diversity never hurt anybody. Myryad might be better known for expensive hi-fi separates, but stepping sideways into portable DAB radio is a shrewd move. And luckily, the new RS has enough talent to mix it with the very best around.
Features? What features?
The RS is yours in black or white, each with the same silver face. DAB and FM radio are on board. Stereo speakers fire from the sides of the little cube, and there's a downward-firing sub. At this price, rivals tend to pile on the features but Myryad can't even manage a remote control.
Every DAB radio is at the mercy of the quality of signal it receives, and the RS is more touchy than most. A strong, high bit-rate broadcast produces clean, detailed sounds from the Myryad. At first it can sound a little lightweight, but a longer listen reveals impressive neutrality. 
Relief from treble irritation
Poorer broadcasts affect the RS quite badly, the sound hardening uncomfortably and treble, especially, getting a bit itchy. Try to steer clear of low-quality broadcasts like Radio 1 if you can. FM reception is just as balanced and enjoyable, which puts the Myryad ahead of quite of few rivals.
The RS looks and feels a little less expensive than it is – the volume control, in particular, isn't as smooth as it should be. But it's a good-looking radio, one that sounds bigger than it is. And for the bedroom or the kitchen, it's ideal.